The poncho is the perfect fall and winter garment, and if you're up for a challenge and want to expand your sewing skills at the same time, it's also a great project for beginners. The basic poncho shape is simple—a large rectangle was sewn into a tube with armholes—but all of the different variations that can be made on this basic design keep things interesting. Poncho sewing Patterns can be knit or crocheted or sewn from fabric, and they can be as plain or patterned as you like.
Free Poncho Sewing Patterns For Everyone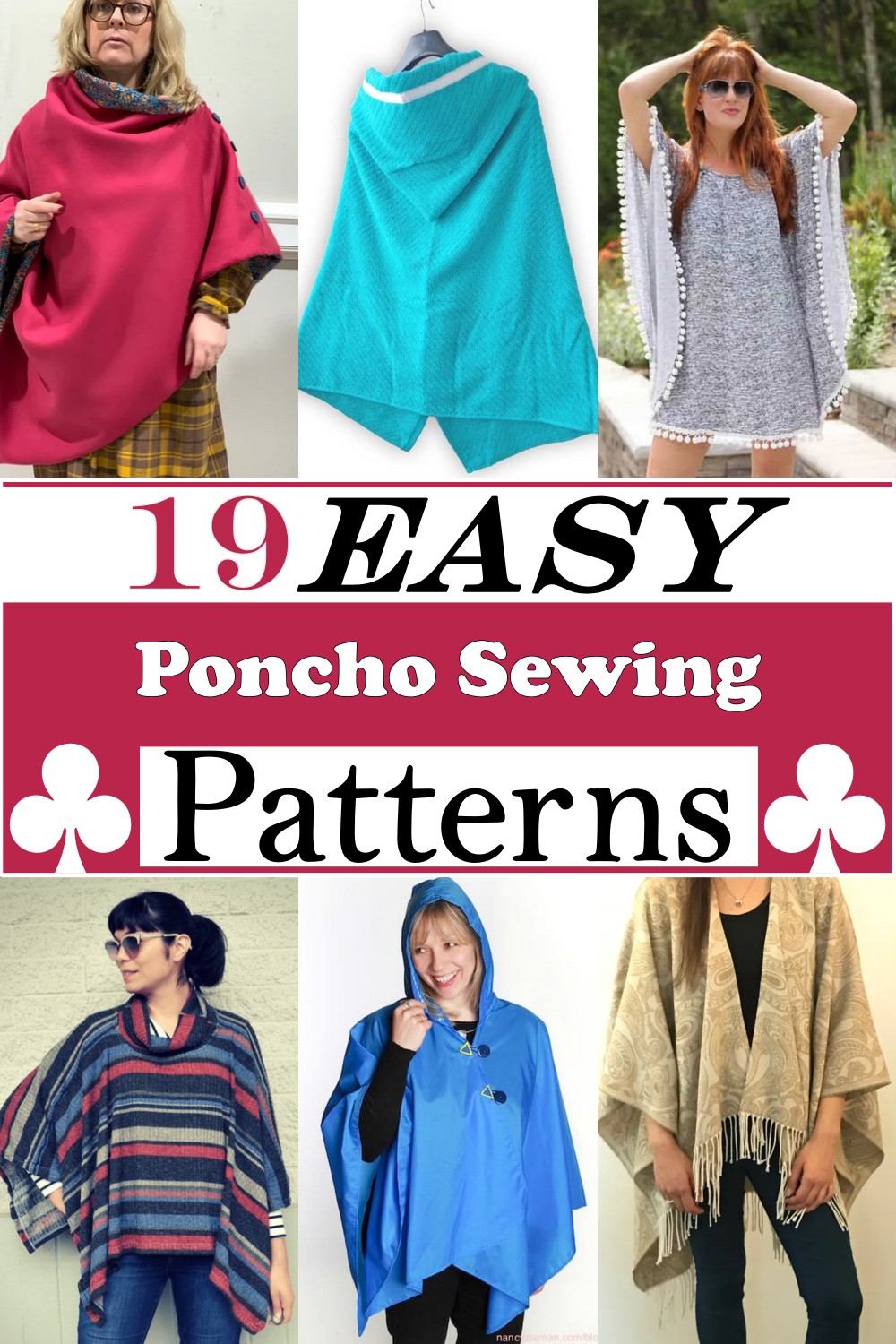 You can add pockets, ties, sleeves, or hoods to your poncho. It's an easy way to let your personality shine through in your outerwear! If you're comfortable with the general idea of constructing clothing, then this article will cover all you need to know about ponchos. Below are some Easy Poncho Sewing Patterns; You can choose from several styles: capelet, bolero, short-sleeved, long-sleeved, cardigan, or shawl poncho.
These 19 easy poncho sewing patterns will help you stay warm and stylish without breaking the bank!
You Can See: 19 Free Scarf Sewing Patterns For All
Hooded Rain Sewing Poncho
Protect yourself from the rain with this hooded rain poncho! A shorter version of a standard marine poncho, this nylon raincoat has a hood, rounded edges, and two buttons on top. The elastic belt keeps the sides securely shut when wind or high-speed rain is involved. This poncho is short and has sleeves, giving extra protection but breathability during your adventures. It's just what you need when it rains, and you don't have an umbrella!
by Nancyzieman
Wool Poncho Out Of 2 Rectangles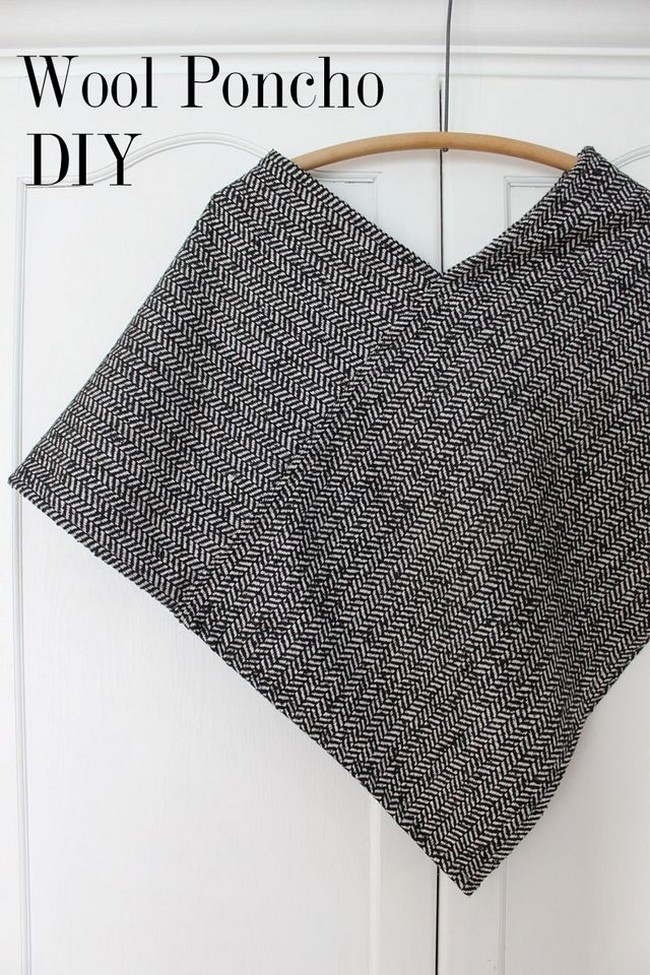 This wool poncho is a great project for beginners, whether you are just starting with knitting or crocheting. It uses just a couple of stitches in its total design, but when put together, it creates a classic look that can be used throughout all seasons. This pattern is very easy, but the results are amazing; You can make this out of just about any fabric you like, so you have no excuses not to dive in and try this pattern! Go through the below guide.
by Smileandwave
Asymmetric Poncho Sewing Pattern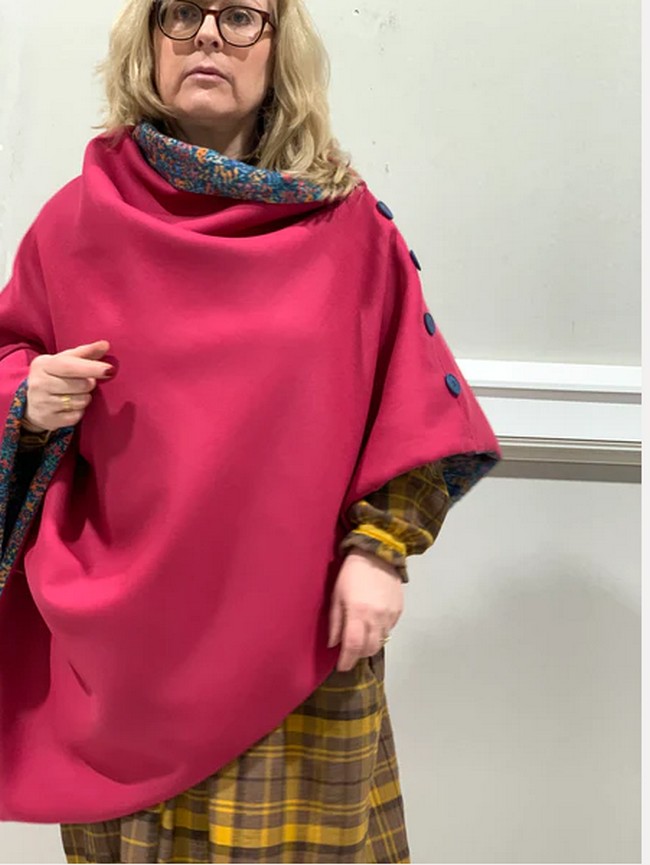 A poncho is one of the easiest garments to make. They are perfect for beginners and versatile in style and color because they can be worn as a top during winter or as a blanket wrap on a cold afternoon. This pattern has an asymmetric shape with an added lining, giving it a colourful look that will stand out from the crowd! This asymmetric poncho is the perfect piece for your cool-weather wardrobe. Made with two pieces of fabric and a lining, you can sew it light for a breezy summer night look or heavier for winter's coldest nights.
by Fabworks
Easy Cowl Neck Poncho With Free Pattern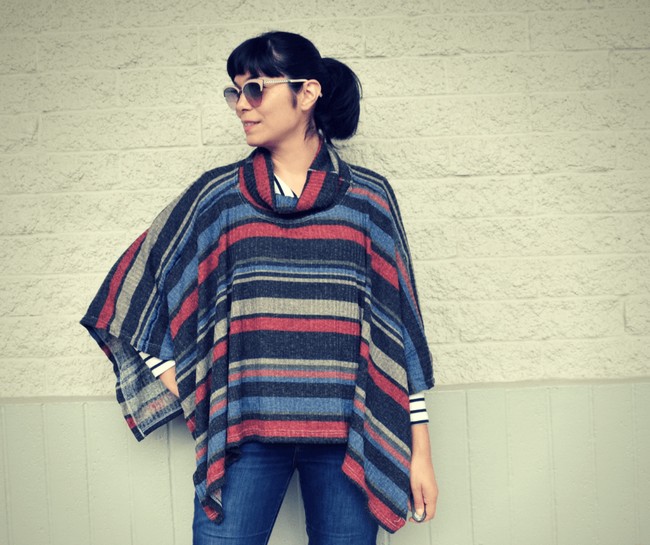 This cowl neck poncho is a simple and easy sewing project that you can use to add some style to your wardrobe. This easy-to-wear and crochet shawl keeps you warm in chilly weather and provides maximum comfort. It has an interesting construction but is quick and easy to make. The shape of this garment is rectangular, with a lovely collar that makes it stand out from other clothing items; you can create your own by using the below guide.
Poncho with built-in collar
The Poncho with a built-in collar is a poncho with a neckline that allows you to create an effect of surprise by lifting the curved collar. It ensures a cozy and warm feeling, making it perfect for autumn walks or unexpected family members' visits. There are so many reasons for wearing this Poncho, one of them being that it makes you feel comfortable without having to wrap yourself with a blanket. This is created by making a rectangular poncho and fraying the edges to create a collar effect. Why not give it a try?
Cape Poncho
If you're looking to dress up a casual outfit, cape ponchos are an easy choice. Pull on our Cape Poncho and head out into the world. This versatile poncho will keep you warm while adding a touch of class to your outfit. The design features a flipped collar and a triangular bottom edge for added coverage. This cape also looks great as a warm outer layer for cold temperatures. The simple construction makes it easy to put together, while the sleek design makes it ideal for most casual to formal occasions.
Fleece Cape/Poncho
The fleece cape poncho is an ideal pattern for fall and winter. It's big, cozy, and warm enough to wear around the house on a chilly evening. It's also very versatile as you can wear it as either a cape or a poncho with the simple addition of one more stitch in the tie. You can make this easy fleece cape poncho in just a few hours, and it's a great pattern for beginners. It's perfect for throwing over any outfit, and with winter around the corner, it's the perfect addition to your wardrobe.
Beach Poncho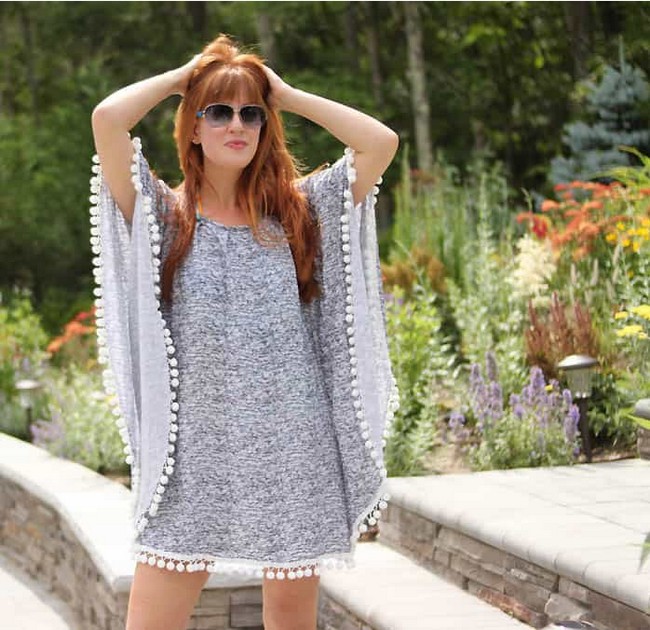 This poncho is ideal for keeping your upper body, arms, and shoulders warm at the beach or any watery place. It has a lovely soft texture, and it's made of lightweight fabric that won't make you hot. The edges have decorative pom-poms, which make it so cute and perfect for beach trips, picnics, and all other occasions! You can wear it over your swimsuit or a skirted bathing suit and still look stylish, So make your own by using this guide.
by Gina-michele
Crop Poncho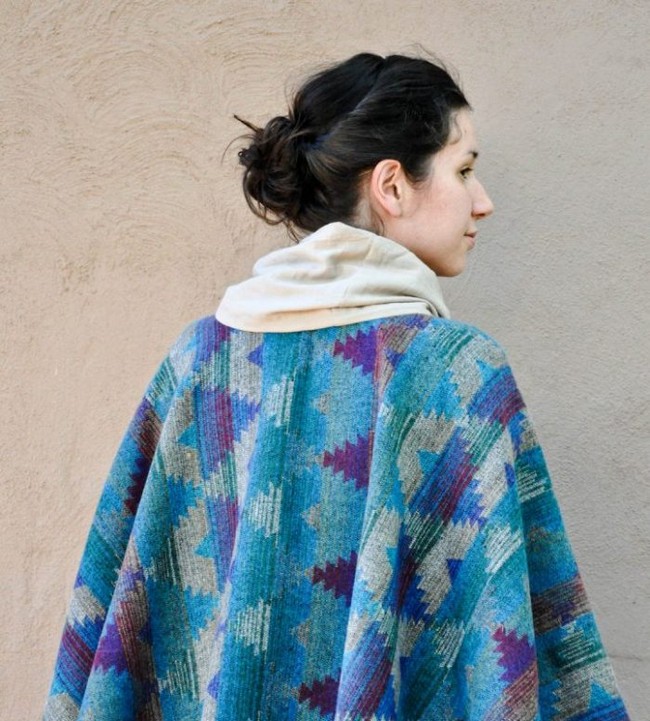 With this pattern, you will get a nice and stylish poncho that you can wear over your clothes to warm yourself on these cold days. It looks great over jeans or leggings but goes well also with other clothing pieces of all kinds. You can use it all year round since you can make it as thick as you like depending on the fabric you choose for the body part. This cowl collar with long ties will help keep your neck cozy when needed, but you can also tie it up high for a unique look! Go through the below guide that shows the complete procedure.
by Lollyjane
Simple Poncho Out Of Scarf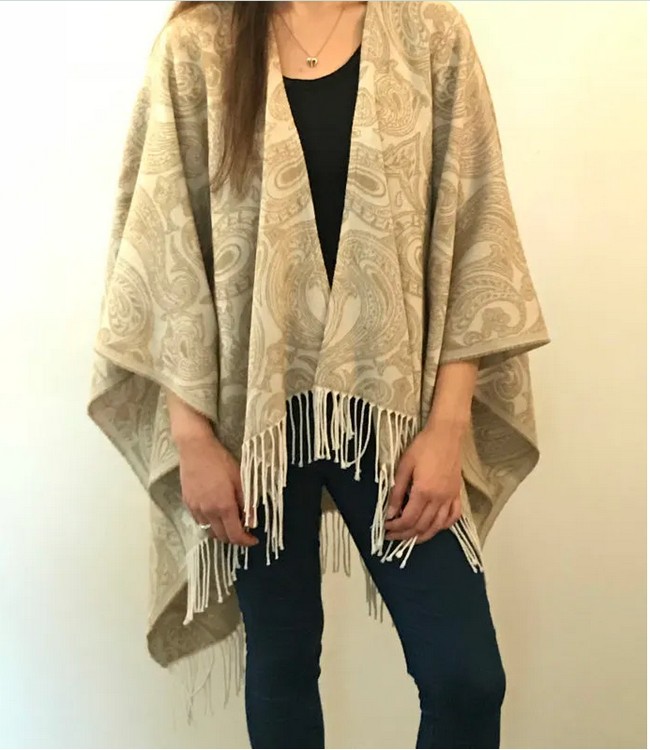 Here is a super easy, free sewing pattern for a scarf poncho. This is perfect for any spring or summer outfit because it can easily be layered over a tank top and shorts. You can complete this project in about an hour if you already have some scarves in your closet. If you don't have any scarves, you can use an old bed pillowcase or pair of jeans instead! The best part about making a simple poncho out of a scarf? It doesn't matter how bad of an at-home sewist you are because the finished product will look fantastic regardless!
Wool Blanket Coat Cape Poncho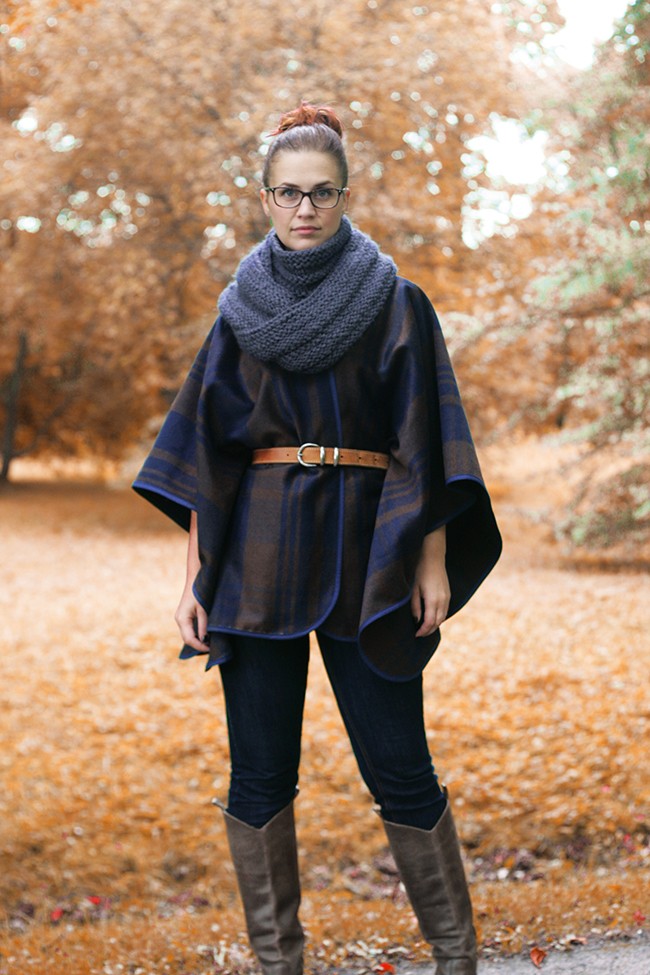 Are you ready for the next fall and winter? This is a new pattern for you to make yourself some cozy coat cape poncho. You can choose a regular collar or an open-ended one, but no matter which one, this will be fun! No seams mean very little finishing work and plenty of comforts! The wool blanket coat cape poncho pattern is meant to be worn over your coat like a hoodie and makes you look more fashionable than wearing your coat without it. It's also warm and comfortable because it's made of a soft wool blend.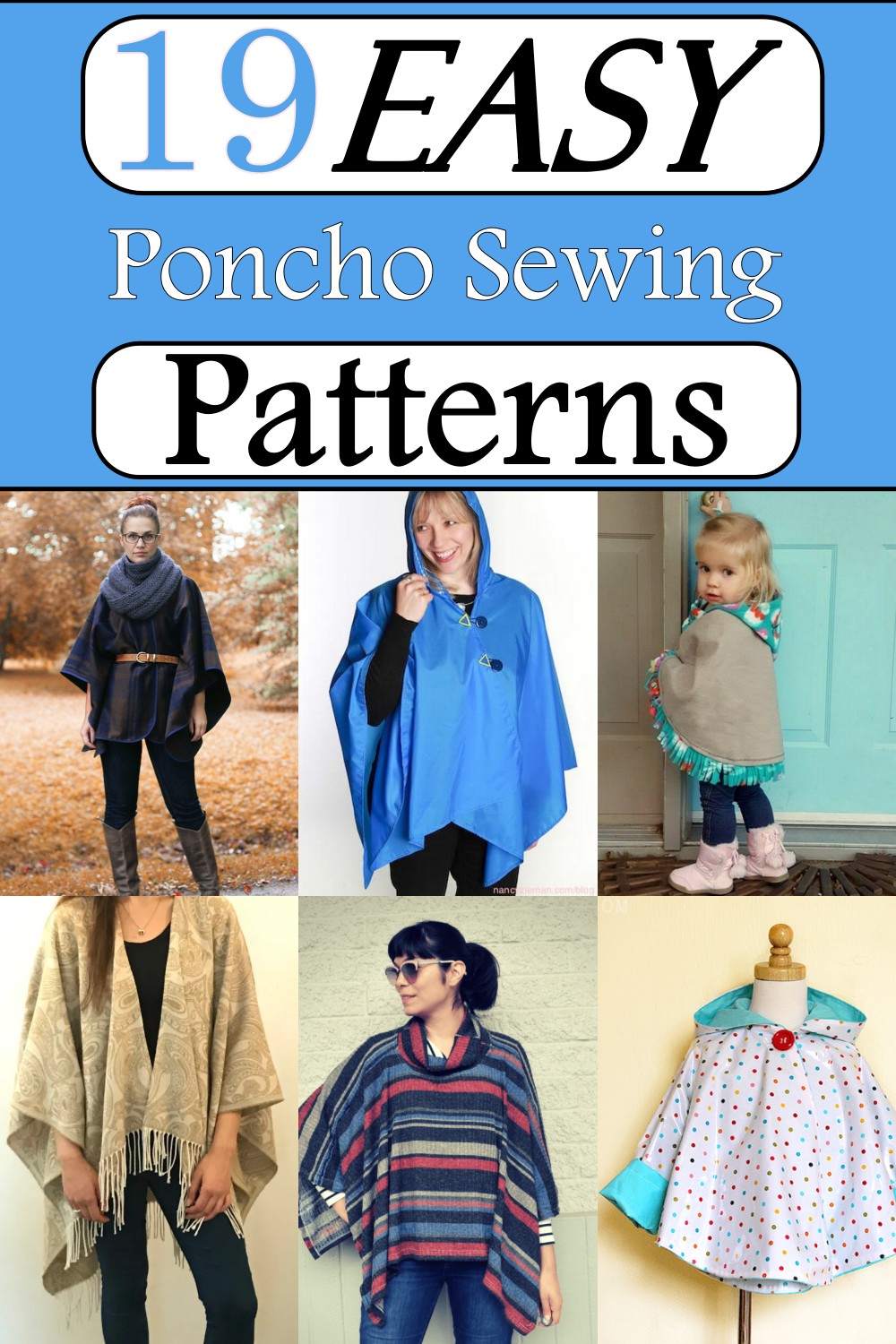 Superhero Poncho
Your kid will love this handmade superhero cape that's just like their favourite super hero's. Designed for comfort and practical use, it features an elastic loop with a button to hold onto the cape when not in use, so it doesn't fall off. It is fitted with a drop-down front, allowing your little one to keep it open or closed depending on the weather and fun they want. Go through the below guide and Make your kid feel like a superhero with this clever cape and poncho combination.
Bath Towel Poncho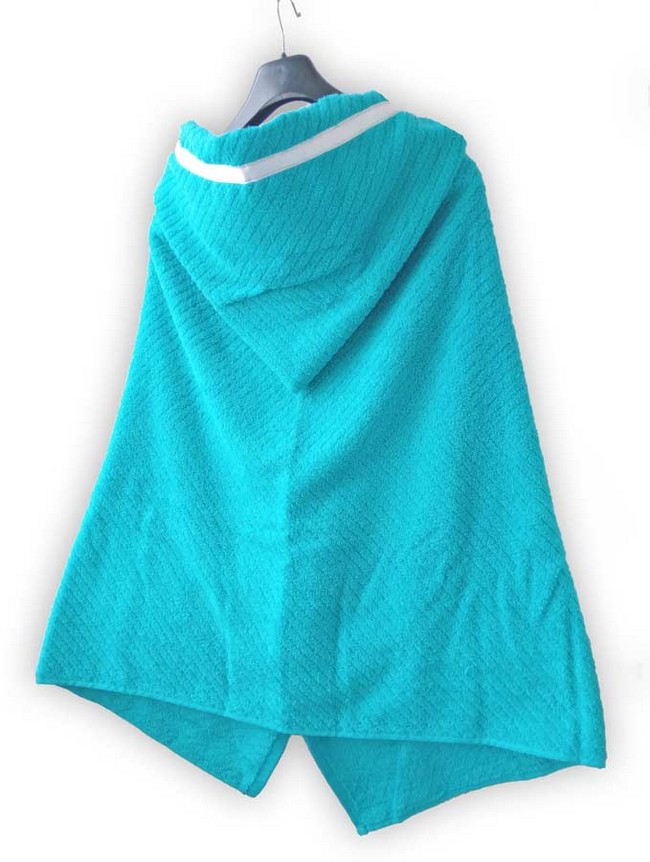 This Bath Towel Poncho pattern is perfect for drying your wet and messy hair. It combines a bathrobe and towel, making it easy for kids to get out of the bathtub with less hassle. As a bonus, it has a hood that will keep your hair clean from any splashes from other objects in the bathroom. This easy tutorial will have you drying your hair in no time with this pattern.
by Hellosewing
Camp Poncho For Kids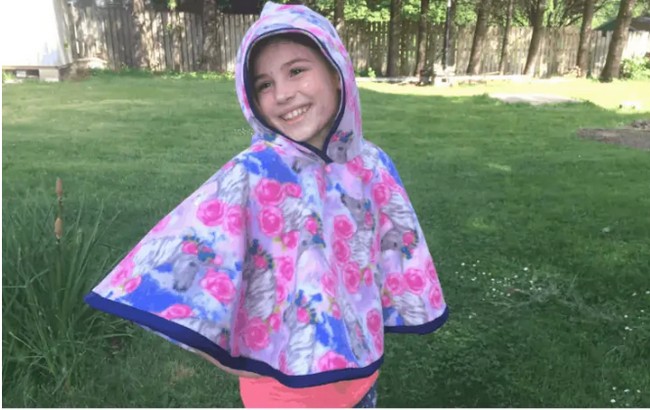 Your kids will love this fun and colourful camp poncho. It's cozy and warm, and it's the perfect thing to wear outdoors when they are playing in the rain or when it gets a little chilly. The hood is large enough to cover the head comfortably and ties at the neck for a secure fit. This camp poncho is perfect for the little ones. It's simple to make and will keep them nice and cozy on camping trips.
Kids Beach Towel Poncho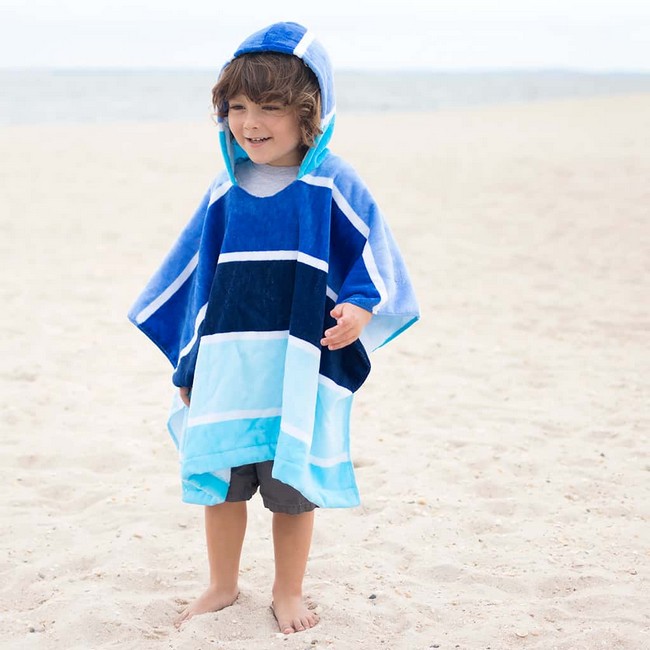 Make this towel poncho for kids using your favourite colour and make them happy! They will love their new beach poncho and enjoy heading to their favourite beach. These towels are so cute that they can be worn by both boys and girls of all ages, making them a great gift idea for any beach-going child. This is the perfect pattern for beginners! It's quick and easy, and the results are amazing. This poncho is appropriate for any age, gender, and size - it's great for beach wear or to stay warm on a chilly day.
by Gina-michele
Fleece Lined Hooded Car Seat sewing Poncho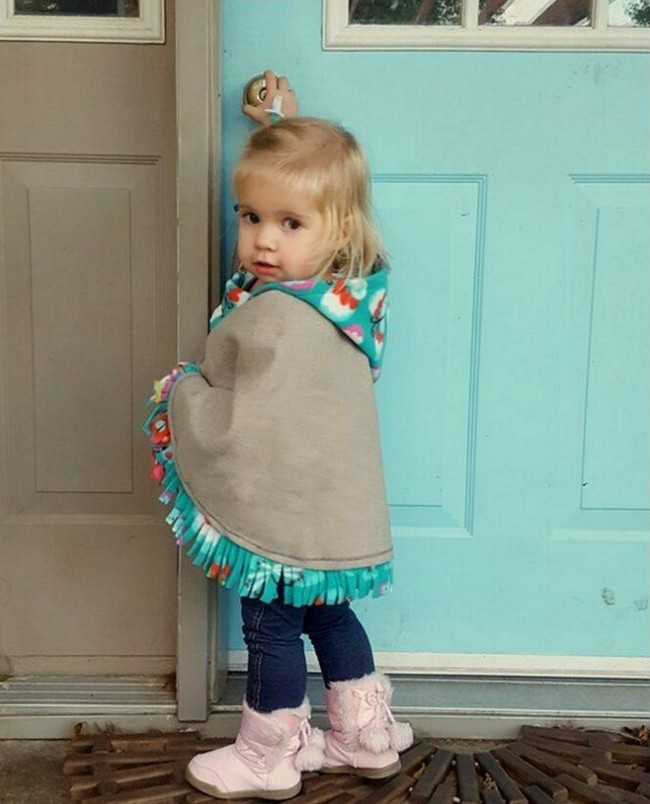 This fleece-lined hooded car seat cape is the perfect pattern for kids. It is made in two bright colors, has a fun shape, and can help keep your child warm and cozy in the car. The fluffy fabric makes it really soft but sturdy at the same time. When it's time to get into the car seat, lifting the blanket allows you to cover their seat easily while keeping them warm! The below guide shows you the complete procedure.
Super Easy DIY Cowboy Poncho Pattern
Create a perfectly stylish cowboy poncho that makes the perfect addition to any wardrobe. The cowboy poncho is perfect for those chilly nights outside, and it's also great for parties or other events, with its perfect fit and softness, making it feel like a second skin. This easy-to-follow tutorial shows you how you can create the perfect cowgirl poncho or cowboy poncho for yourself or a loved one.
Poncho from a wool blanket
If you have a wool blanket that you still use but would be nice as a poncho, this tutorial will show you how to make it! You can use any blanket because the process is the same. You'll need to ensure that it is not lined or anything like that because the lining will add too much bulk and make your blanket hard to work with. This poncho is a great way to breathe new life into an old wool blanket. Simple and adjustable, this linen poncho is a quick and easy project perfect for beginners.
Circle Raincoat Poncho Pattern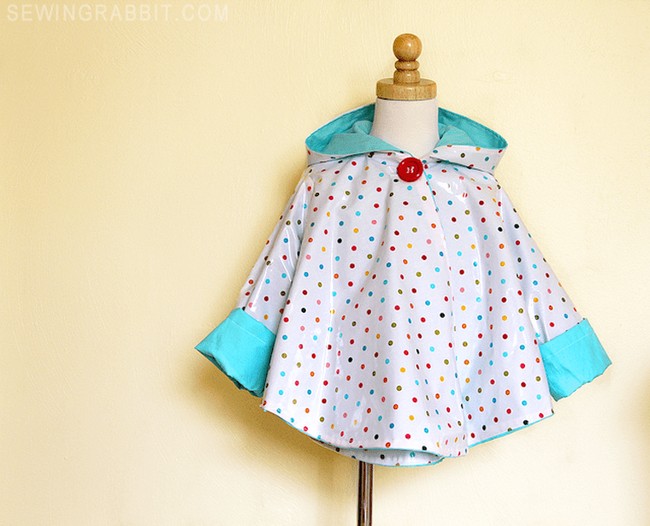 If you're looking for a cozy, modern, and practical raincoat to keep your little one dry, check out this pattern! This Circle Raincoat Poncho pattern is the last kids' poncho you'll ever need. The main body is in one color, while the cuffs, hood, and lining are in a contrasting color. A button/loop closure keeps it closed when the rain gets serious, making it an easy-to-wear, everyday item. You can even sew an optional bag pocket so your kid can carry things around in style!