You've finally moved into your new home, and you're thankful you have all the space to fill with your favorite things. But it's time to get down to business: where is everyone going to sleep? You're not sure yet, but one thing is clear—you need a bed frame. If you've never built anything before, you might feel overwhelmed by the idea of creating your very own bed frame. Don't be scared! There are so many simple, easy-to-follow plans for DIY twin bed frames that you'll be sleeping soundly in no time. What are you waiting for? Look through these 24 DIY twin bed frame plans and put some slats between you and the floor!
Easy DIY Twin Bed Frame Ideas

There are so many reasons to build your own bed frame. You get the satisfaction of creating something from scratch, you save a bunch of money, and it's a project that almost anyone can do if they have basic woodworking knowledge. These twin bed frame plans are especially easy to come by because there are so many variations on this classic bed style, which is a smaller version of the full size. The best part about twin bed frames is their versatility; you can use the same basic design to create everything from a simple and rustic bunk bed to a modern bed with built-in storage drawers. These 24 DIY twin bed frame plans offer plenty of inspiration for building your own unique frame.
Benefits Of Having DIY Twin Bed Frame Plans Free
If you're looking to save money but still want to give your children a bed that's uniquely theirs, building a twin bed frame is the way to go.
Here are some benefits of DIY twin bed frame plans:
You can design your own unique design and theme for each child.
If you have an old frame, you can use it instead of buying a new one.
It's perfect if you're working with limited space or have no storage space available in your home or apartment.
Making the bed yourself can save money on expensive furniture and decorator items typically associated with kids' rooms and bedrooms.
$30 Twin Platform Bed
This twin platform bed is a great option for a kid's room. This DIY bed platform is perfect for easing your mind when sleeping. All you have to do is build the box, frame it, then attach cleats on all four corners. That's it! The box can be built in an hour or less, and the legs are attached to the frame with brackets with screws so that you can disassemble it when needed and reassemble it if you move or change your decor.
DIY Farmhouse Bed Twin Size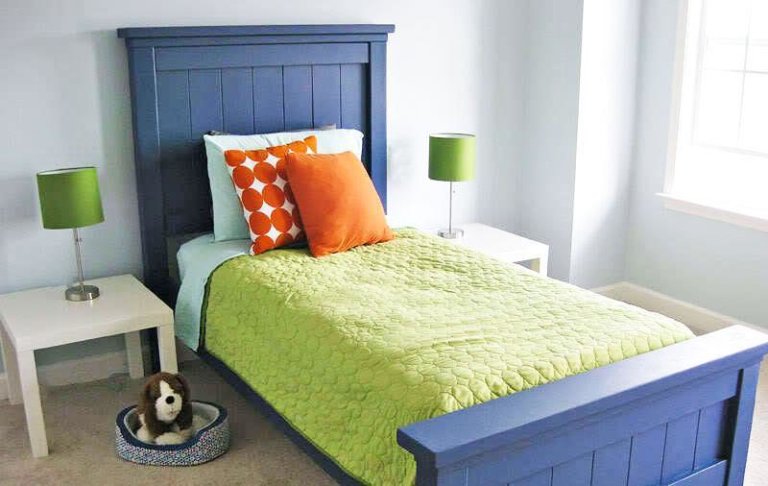 This farmhouse bed is an easy DIY project that takes just a few hours. The simple design is made from plain wood, so you can customize it to suit your decor. It features a classic silhouette and will complement any bedroom, regardless of style. This DIY farmhouse bed is super easy to make and will look great anywhere in your home. Use the included template to trace, cut, and assemble the headboard. Then use wood glue and screws to attach them. You can have this project done in just a few hours!
DIY Twin Bed
Tired of your kids fighting over who gets the top bunk? Build your twin bunks, and let them determine who sleeps where. With these DIY instructions, you can create a mechanism to alternate which child gets to sleep on top every night. With this twin bed project, you can show off your woodworking skills with a DIY project that combines simple joinery and straightforward design to make the perfect nightstand. Cut the six pieces for each side of the bed, then glue them together in pairs, putting them through the mortises on a T-track. When it's complete, add a top to the frame so you can admire your work.
DIY Twin Platform Bed Under $25
This DIY twin platform bed is simple; you only need the materials and supplies below to start, and it's perfect for all skill levels. Measure the size of your bed, then add some inches for the length. Once all pieces are cut to size, it's as easy as assembling them and painting! Don't be afraid to get creative with your color choices! All you need to create this simple platform bed is wood and nails. Depending on the size of your mattress, add as much length to the wooden slats as you like. Also, assemble them with the right measurements and paint them in any color you like.
DIY 2x4 Twin Bed Frame
This DIY twin bed frame will save you money and space and is easy to build. The beauty of this bed frame is that it can easily be modified to fit your style and last many years with proper care. This bed frame will certainly make a statement in your bedroom. They are great for interior decoration, including your teenager's room, guest room, family room, or even the living room! And since they are built using inexpensive materials like wood and screws, this DIY project costs nothing.
How To Build A Twin Bed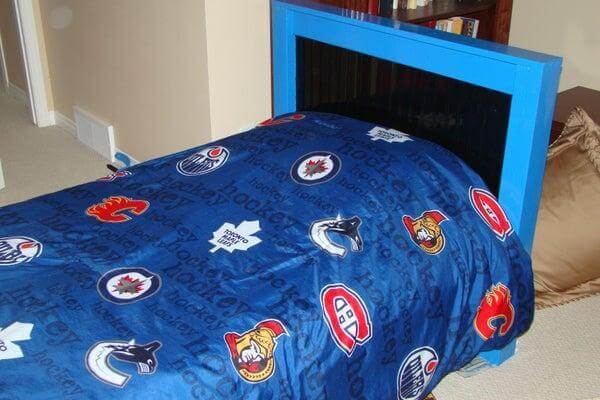 A twin bed is easy to build! With the right tools and measurements, you can make an attractive twin-size bed that will last. Twin beds are a great way to spruce up any room. You can make your own twin bed by constructing it from various materials, including metal bed frames and plywood. When you build a twin bed, you may have to do some drilling and cutting, so make sure you have the right tools and know how to use them properly before starting.
DIY Twin Platform Bed Frame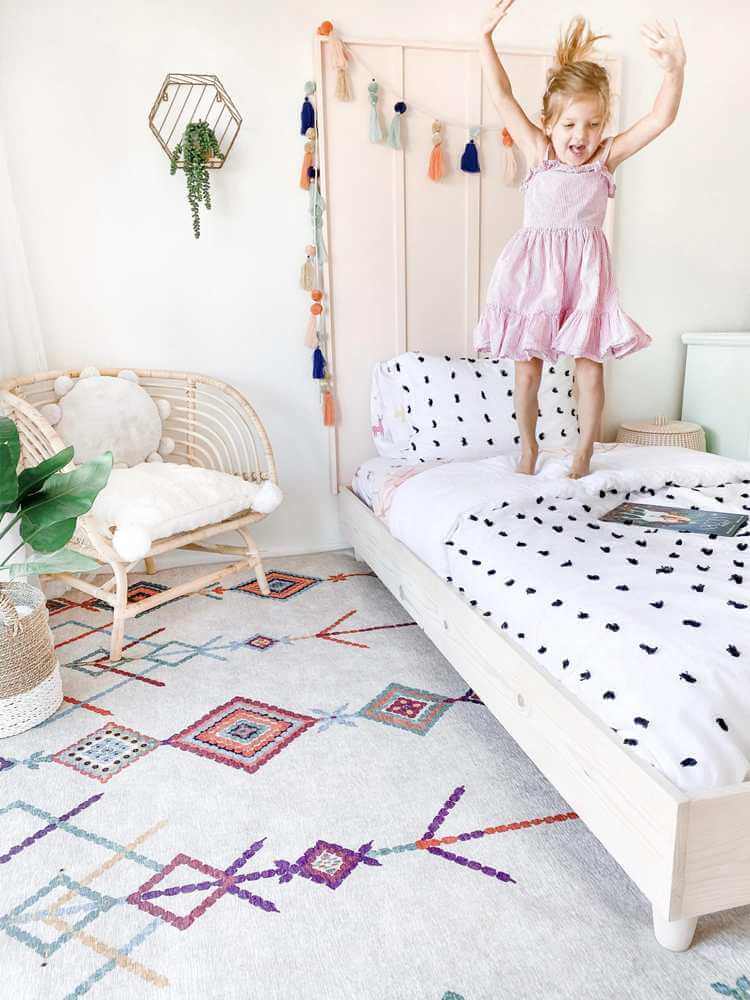 With this DIY Twin Platform Bed Frame, your project will be brought to life in no time with its simple build-from-scratch process. This DIY twin platform bed frame is perfect for any bedroom. It will look great with your new mattress and headboard, and it's easy to assemble. You will need to have basic carpentry skills or have someone help you who does. Made from pine boards and plywood, it's easy to assemble and sturdy enough to last for years. It can be painted any color you like for that custom look, and it is a great way to save money.
DIY Bed Frame Twin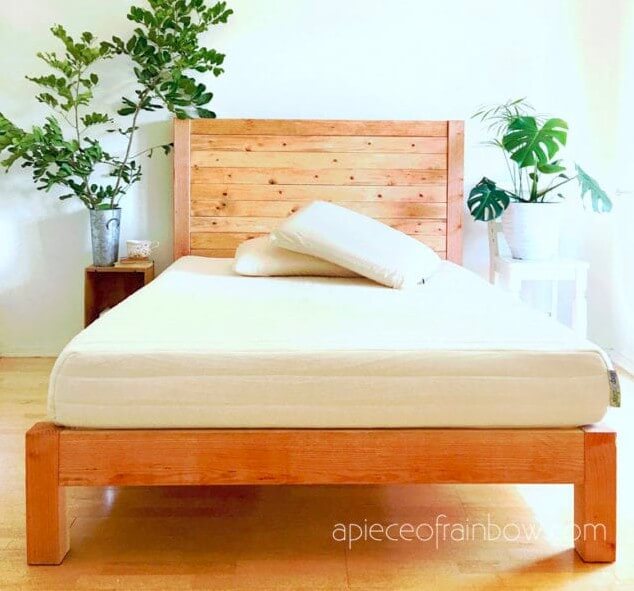 This DIY twin bed frame is the perfect addition to your bedroom. It only takes two hours to put together and assemble with simple tools. The wood used for this project is softwood, which can be easily cut with a handsaw or circular saw. After you're finished hacking, sanding, and painting the frame, you'll love having a straight headboard that fits perfectly against the wall. The DIY bed frame is a piece of furniture for you to settle down and relax on your day off. It's also a space saver when it comes to home storage. It's simple to make and saves money, so we recommend this design for beginners.
DIY Twin Bed Frame
Build a twin bed frame just right for your child's bedroom with these DIY plans. Create a fun and unique twin bed frame using easy-to-find materials. The step-by-step instructions are easy to follow and require little to no experience with woodworking or power tools. This DIY twin bed frame will make your bedroom look great at an affordable price! Make your twin bed frame with this detailed DIY tutorial! Find the materials and tools you need, learn to create a 3D model of your frame in Fusion 360, cut and attach the legs, then sand and stain it.
DIY Twin Bed Frame With Storage
This DIY twin bed frame with storage is an easy project that can be completed in one day. No need for screws; just dowels will do! This simple design is perfect for any room or patio. This project will show you how to build a simple, easy, and quick, bed frame with storage. The frame is designed to be durable, sturdy, and also stylish. The storage under the top of the bed makes it practical and functional in any bedroom.
DIY Twin Low Loft Bed
This Twin Low Loft Bed is a perfect space-saving solution for any bedroom. The bed can provide a comfy sleeping spot for your child at its full height, but its adjustable center support system conveniently transforms into a loft to give you an extra sitting area in your home. This bed frame, made from glue, wood, and clamps, looks great when it's done, but it can be a bit difficult to build. Be sure to follow all the steps carefully and read through everything before starting the project so you don't make any mistakes. This loft bed is built from quality wood materials and can easily be assembled with simple tools and glue.
Twin Bed DIY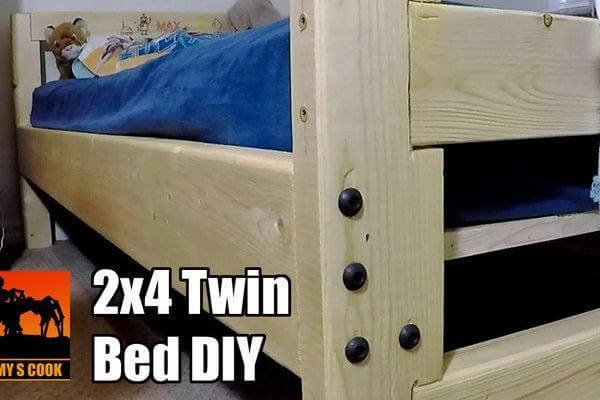 For this DIY project, you'll need a tape measure and jigsaw. You can make your headboard by cutting wood to size, drilling holes, and screwing in support to attach. Measure your mattress before beginning to cut wood to size. Since beds are usually made with sheets in mind, we added notches so that sheets would be pulled taut when making the bed. This twin bed DIY is the perfect addition to your child's bedroom. Made from wood, it's sturdy enough to last through their childhood. This bed is easy to put together with a simple design, and all materials are included in the kit.
DIY Twin Bed Frame with Geometric Wood Art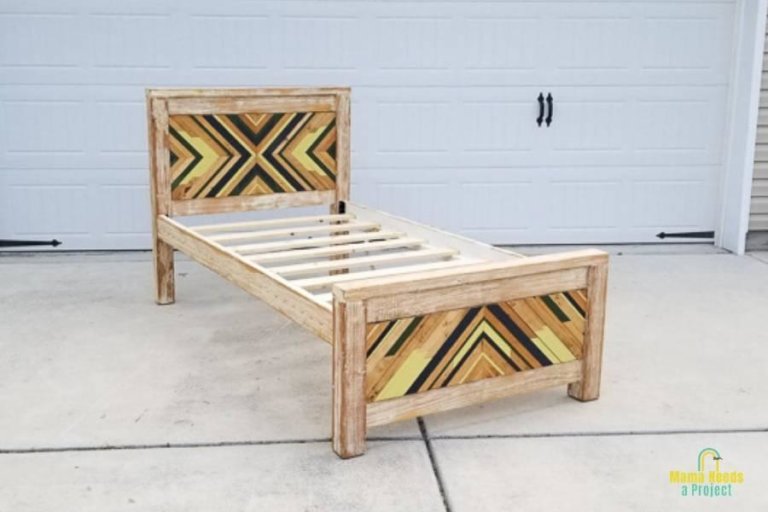 The DIY Twin Bed Frame with Geometric Wood Art is like a super easy kit to create the perfect centerpiece for your bedroom. The entire piece is made from wood and then stained to give it that rich, rustic finish. For added detail, we've included a wooden geometric art piece that you can easily paint to match or complement any color scheme in the room. This twin bed frame is made from wood and stained, but the real focus here is the geometric wood art that sits on the front. This fun print will make your little one smile as they drift off to sleep in their new bedframe.
How To Build A Bed Frame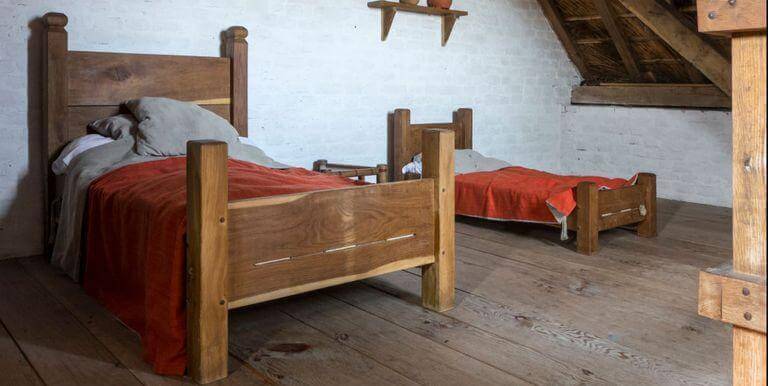 This is a very quick and easy project. It will take approximately 1 hour to complete. If you have enough tools, it can be even shorter. You won't need specialized tools or skills to build this bed frame, but you should have some experience building furniture and carpentry basics. Building your own bed frame is a great way to save money and gain valuable experience. The style of this bed frame can be rustic or contemporary, depending on your preference...
DIY Twin Storage Bed
Get this twin storage bed with matching boxes, and prepare for a fun project. It's a great way to add some extra space to your room and maximize the potential of the area under your bed. It's easy to make, and you don't need expensive tools or equipment. You need to use wood pieces and some screws to assemble it all. This DIY Twin Storage Bed is great for tight spaces, limited budgets, and much more. Built using simple tools and materials, it works well in many decor styles.
Twin Bed DIY
The Twin Bed DIY is a great addition to any home or apartment. This bed is sturdy, classy, and built from hardwood, meaning you can expect it to last for ages. The instructions on this project are easy to follow, so don't hesitate to jump in. This bed is the perfect size for our family's needs. It's well-built and sturdy, and the finish looks great. This is a very simple DIY project you can have done in no time! Plus, you'll save lots of money by doing it yourself."
DIY Minimalist Twin Bed
If you want to add a touch of elegance and minimalism to your room, here is a perfect DIY project. Anyone can make this twin bed with a miter saw and wood glue. This is a great DIY project if you love creating something with the clock ticking. The minimalist twin bed is a simple project requiring time, effort, and patience. As it is made from wood, it looks beautiful when stained to any color you like.
How To Build A Twin-Size Bed Frame
When it comes to building a bed frame, there's no room for error. An incorrect cut or misalignment could ruin the whole project. So when you build the headboard, be sure it's perfectly square with the front of the footboard. The Twin Size DIY Bed Frame is a great way to make your house look more decorative and practical. This bed frame is easy to assemble and can be done with minimal tools. The best part is that you can make it any size, so let's start!
DIY Twin Bed Frame Plans
The headboard can be made from any number of different materials. You may want to try a sleek stained wooden look or a rough-hewn reclaimed wood look. The footboard should generally match the headboard in size and style, although it does not need to match exactly. You need to use 2×6 or 2×8 lumber for the slats because they will work as support. You can use a big plastic container on each side of the bed to store items such as clothes, books, or electronic devices. The best thing is that you can easily attach the headboard and footboard parts without using any tools because they are made of pine wood.
DIY House Frame Twin Bed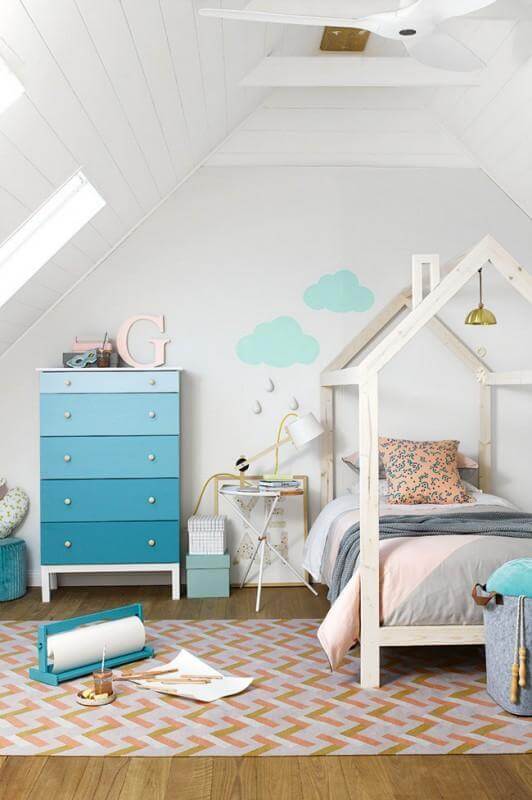 You can create this DIY house frame bed by following the instructions and using the materials provided. This DIY house frame twin bed is the perfect combination of rustic warmth and modern sophistication. The reclaimed wood makes this bed perfect for any bedroom, while the sleek lines give it an elegant look. For the most successful and easy assembly, you'll need a pocket hole jig and screws, along with other hardware required by your particular design. This is a great project that can be completed by beginner novices as well as intermediate carpenters.
How To Build A Twin Bed Frame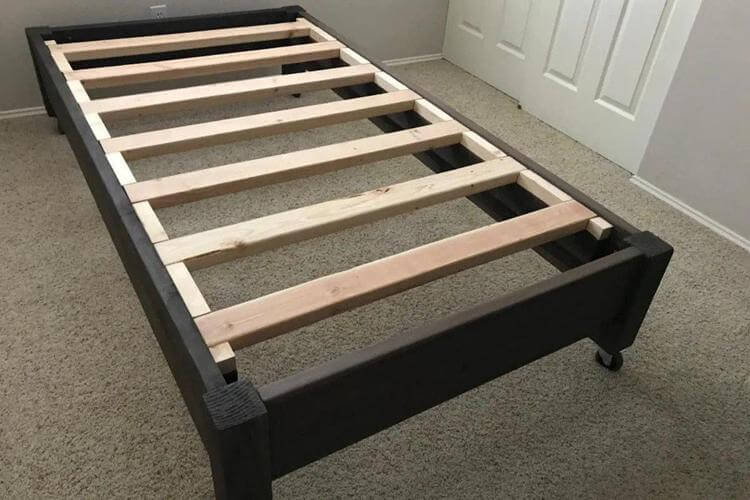 Do you want to build an inexpensive and simple king-size bed frame? This free video will show you how to build your own king-size bed. You can use this bed for many home décors or as a hobby. Make sure to wear safety glasses throughout the tutorial, and always wear gloves when working with power tools. This simple DIY twin bed frame is a great weekend project. It's guaranteed to save you money and time shopping for a new one at the store, time you can spend on other things. The project requires only a few hours of your time and costs less than $100!
Twin Bed Frame Build For Beginners DIY
A simple and fun DIY project, this twin bed is perfect for kids. The build is straightforward and provides an opportunity to learn the basics of woodworking. This DIY queen-size bed frame wooden workbench is made from recycled pallets making it durable and sturdy. This project is easy to complete as long as you have basic skills in DIY and cutting a few pieces of wood with a saw. It requires four hours of active time and one hour of passive time to complete. All the needed materials are readily available at home depot and can be cut using a table or circular saw. If you don't have access to either machine, do this activity at home depot, where you can borrow the necessary tools for free!
DIY Twin Bed Frame
Start by building a headboard and footboard for the frame. The basic frame is made from 2x4s, plywood, and fasteners. Building the headboard and footboard takes some time, but it's worth the effort because it will increase the sturdiness of your finished twin bed frame. This DIY project is perfect for people looking for a modern and simple design for their bedroom. If you want to customize this design with a different look, many options are available: change the shade of paint, substitute wood for plastic or metal tubing, or add decorative trim along the sides or top.
DIY Twin Bed Build
Have you been planning to build your dream bed but don't have the time or skills? If you can use a saw, screwdriver, and drill, this is the DIY project for you. Upgrade your bedroom with this DIY twin bed. This mini-project will only take a couple of hours, depending on how quickly you can work. It's made from wood and comes with a detailed instruction manual to walk you through every step of the way. This is a great DIY project for those new to working with wood. Make sure to sand the edges of the platform before attaching it to ensure that everything fits nicely and looks clean and smooth.