Toothbrush holders are some of the easiest DIY projects you can do around your house. They're a great way to repurpose old or broken things or make something yourself from scratch if you have the time and inclination. All DIY toothbrush holder ideas have one thing in common: they need something to hold the brush upright so it can drain water away from the bristles and dry off between uses. There are many different ways to achieve this, but the trick is finding one that works best for you and your bathroom layout. So, Here are some different DIY toothbrush holders that you could use as inspiration for your project.
How To Make A Toothbrush Holder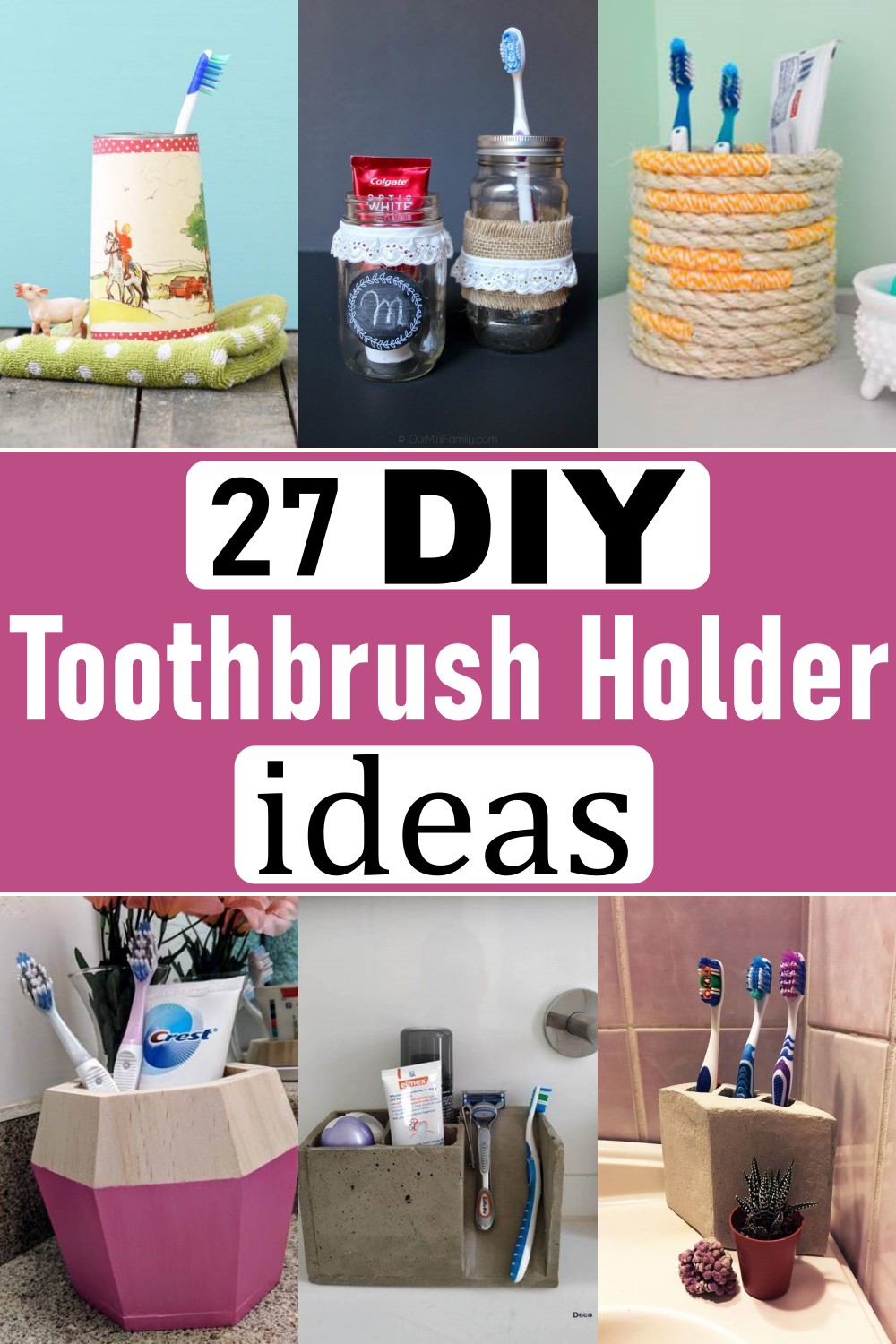 DIY toothbrush holders can be inexpensive and creative to add color and personality to your bathroom or a great way to use some old materials. For example, if you have a broken wooden stool that you've been meaning to throw out, instead of tossing it in the trash, try turning it into a fun toothbrush holder! Here are some other great DIY toothbrush holder ideas to get you started for turning plain old things into attractive storage solutions for your bathroom.
What Can You Use For A Toothbrush Holder?
DIY toothbrush holder ideas are a great way to spice up your bathroom. Whether you're looking for a unique way to display your toothbrushes or something that will serve as a decorative piece, there are plenty of DIY toothbrush holders that you can try out.
Here are some of the benefits of toothbrush holders:
They add beauty to your bathroom
These holders help you keep track of your toothbrushes
They can also help prevent germs and bacteria from spreading
PVC Pipe Toothbrush Holder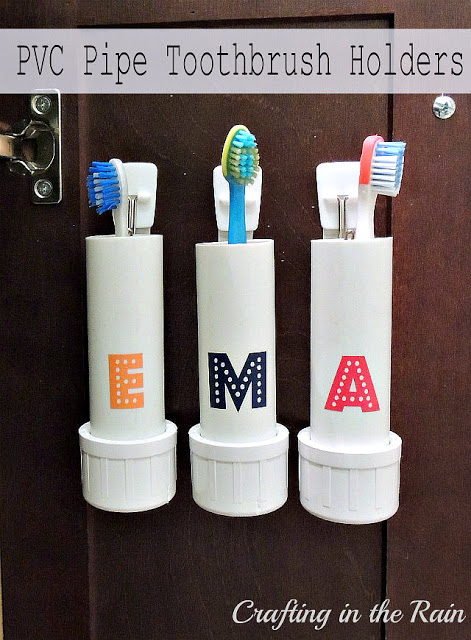 This craft is made of PVC pipe, which makes a great toothbrush holder. This DIY craft project is a simple, stylish way to organize toothbrushes. The creator used a PVC pipe and two basic tools to create this unique item for toothbrush storage. And It only takes 10 minutes to make this unique toothbrush holder. Keep your toothbrush tidy by creating this toothbrush holder! You can customize the size of your holder and make it unique by using various materials.
DIY Wrapped Toothbrush Holder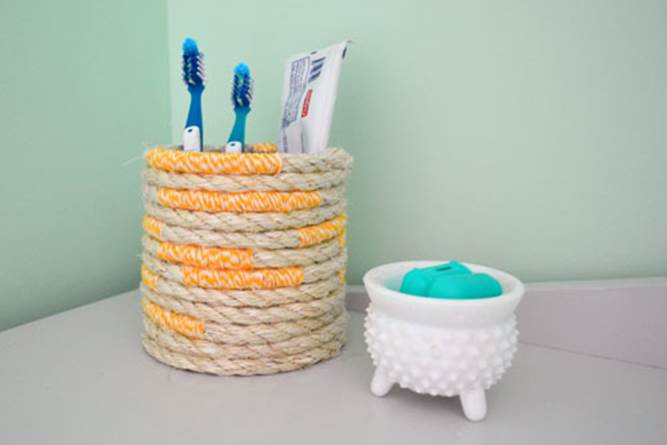 This DIY-wrapped toothbrush holder is a cool and creative way to store your toothbrush. It uses twine and rope to make a cute-shaped frame that can hold multiple toothbrushes and space for toothpaste or a toothbrush holder. This project will allow you to make a conveniently designed toothbrush holder. This can be hung on the bathroom wall using tacks or pins. Use this guide to learn more!
DIY Dinosaur Toothbrush Holder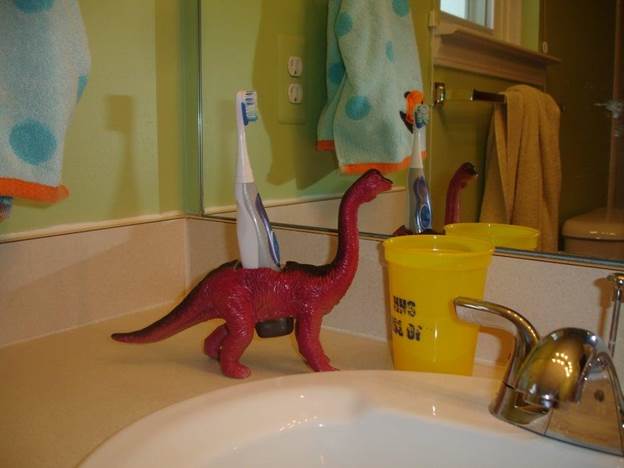 Get creative and add a little fun to your kid's bathroom. The DIY Dino toothbrush holder is a fun and functional addition to the bathroom. Kids will love this DIY dinosaur toothbrush holder. It has a fun and friendly look that makes them smile every morning. It's great for your kids to hold all their toothbrushes in one place. This DIY dinosaur toothbrush holder is simple and fun to make, but your kid will never forget the time when you gave them this gift! So, Are you ready to make your own?
How To Make A Wooden Toothbrush Holder
If you love the look of wooden toothbrush holders but don't have a lot of space to store them, this is the perfect solution. This simple DIY project is made from a single piece of wood and requires no finishing work. You'll be surprised at how easy it is to make this holder, and with just three toothbrushes, it will be perfect for every family. This DIY project lets you stylishly store your toothbrushes. The video will teach you how to make a wooden toothbrush holder with just a few materials.
How To Build A Toothbrush Holder
We've got a great DIY project for you if you're looking for an easy and inexpensive way to store all your toothbrushes. You can make this toothbrush holder for about $15 using some basic woodworking tools and wood from your local hardware store. It will help save space in your bathroom, and it's great for anyone with multiple people using their bathroom. This simple tutorial shows you how to build a toothbrush holder. It's very easy and can be done by anyone with basic woodworking skills.
DIY Concrete Toothbrush Holder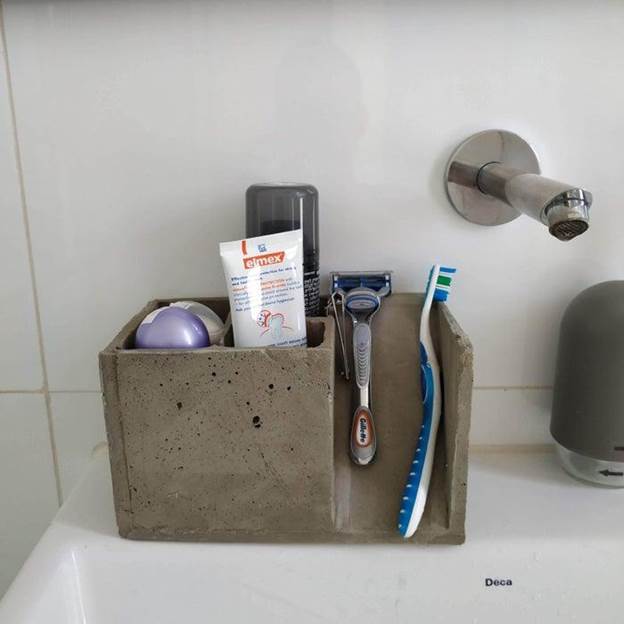 Are you looking for a DIY project that is not only easy but also very affordable? Well, you found it! Concrete is not only cheap, but it's also strong and durable. It's the perfect material for different projects like this one. This could be a great solution if you are looking for a toothbrush holder for your bathroom. Learn how to create this concrete toothbrush holder in easy steps. Give yourself or your loved ones a gift that can last a lifetime.
Wall Mounted Toothbrush Holder DIY
If you have a small bathroom and need extra storage for your toothbrushes and accessories, this wall-mounted toothbrush holder is just the right project for you. The wall-mounted toothbrush organizer will be one thing that gets noticed in your bathroom. This project is easy to make, and if you don't have a workshop to work in, you can even do it in your apartment. Look at this tutorial that shows you how to make one using wood and tools.
DIY Children's Toothbrush Holder
Create a fun and interactive way to help your kids brush their teeth with this DIY Children's Toothbrush Holder. This easy-to-follow and fun tutorial shows you how to create a toothbrush holder that will become a favorite part of your child's bathroom decor. It is also a great space saver since it keeps the brushes off your bathroom counter. This will help you keep things tidy and ensure everything has a place! This DIY tutorial will guide you through the process and have your child brushing their teeth in style!
DIY Wall Mounted Toothbrush Holder
If you're frustrated with where to put your toothbrush in the bathroom, then this is the perfect project for you. This DIY wall-mounted toothbrush holder is a great way to organize your bathroom. It's a simple project that requires only a few materials and can be made using minimal tools. Hang it on your wall, and keep your toothbrush where you need it! This DIY wall-mounted toothbrush holder is easy to make and does not require special tools.
Personalized Toothbrush Holder DIY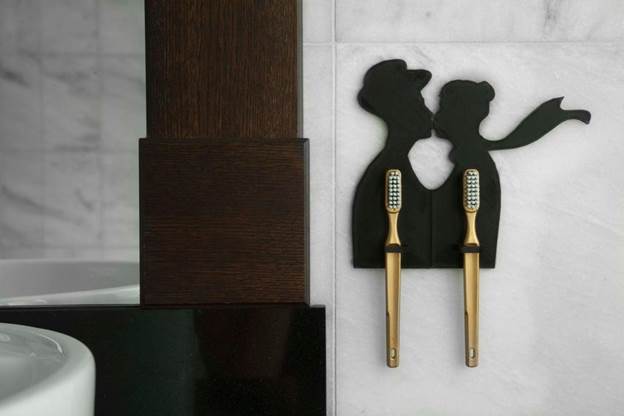 Make this super-cute toothbrush holder a surprise for your loved one, or make them whenever you feel like it. This DIY project is really simple and fun to make. This DIY toothbrush holder is the perfect gift for your significant other or to make for yourself. It's a sweet way to remember your love and endearment, and it's a fun project that doesn't take much time or materials but has a big impact. You'll need a few supplies and some time away from the computer, but it's a great way to spend some time with your family.
DIY Toothbrush Holder With Bottle Cap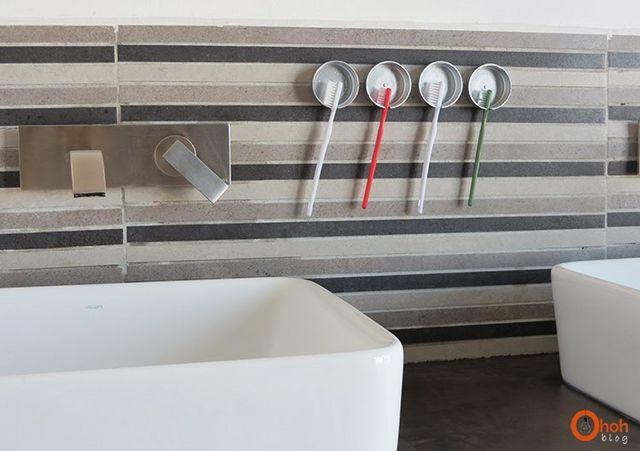 A simple, useful DIY that is great for homes with limited bathroom space. Use bottle caps to make these toothbrush holders easy to drill through and have enough room for two brushes. These friendly features have been combined in a new toothbrush holder made from plastic bottle caps. It's hard to find the perfect toothbrush holder, so why not make your own? These DIY toothbrush holders are incredibly easy to make, and you'll be surprised how many uses you can use them. You'll need a few bottle caps, some glue, and paint!
DIY Wooden Toothbrush Holder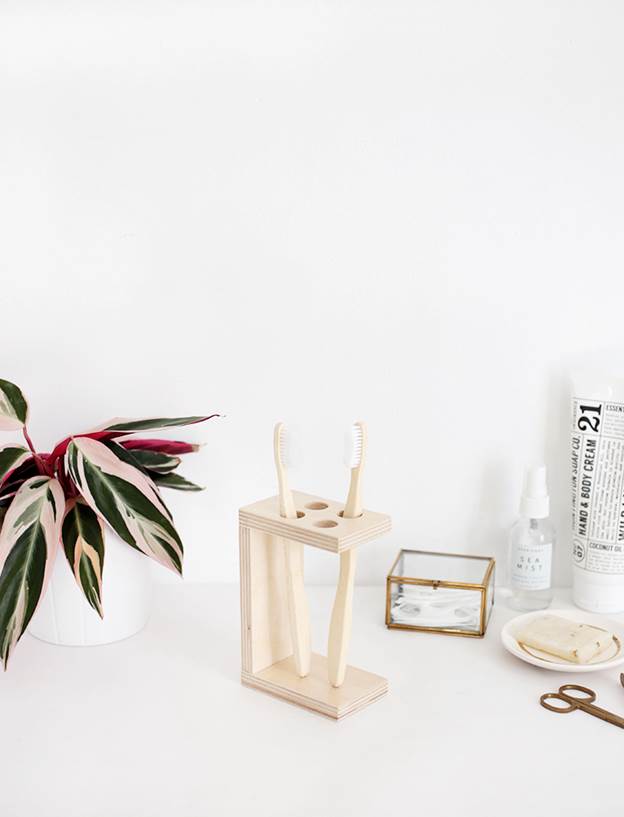 Making a wood toothbrush holder for your bathroom would be a nice bathroom decor. It's quite inexpensive and easy to make. The best part is that it can double up as a phone stand or holder. All you need are some basic tools, a few minutes, and some patience while following the steps given in this instruction manual. If you like DIY projects, this project would be great for you.
Cement Toothbrush Holder DIY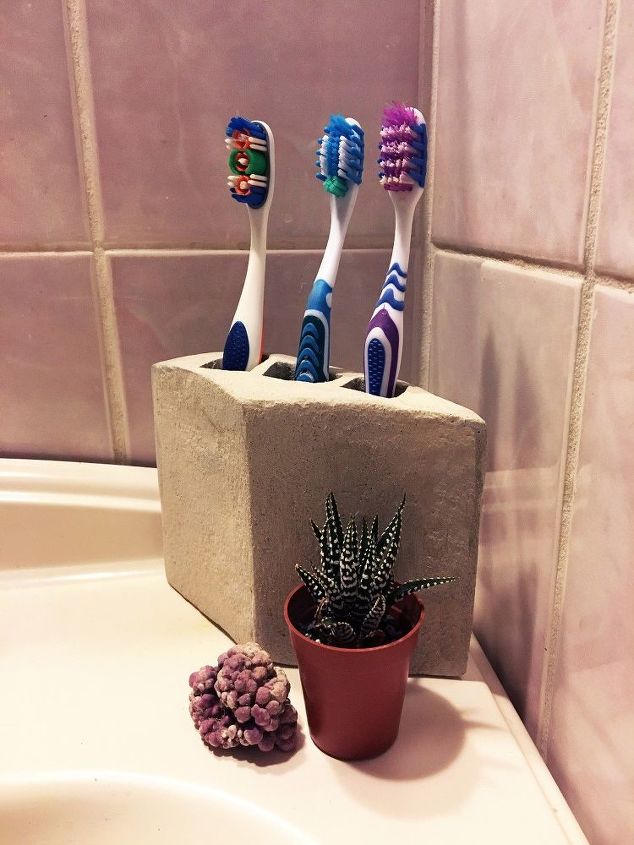 A concrete toothbrush holder is an excellent addition to any bathroom. So, Give your bathroom a makeover with this awesome concrete project. You will require some cement and other ingredients easily found around the house. Making this accessory does not take long, so don't waste time and start making one for yourself today! This guide will show you the complete procedure.
DIY Toothbrush And Toothpaste Holder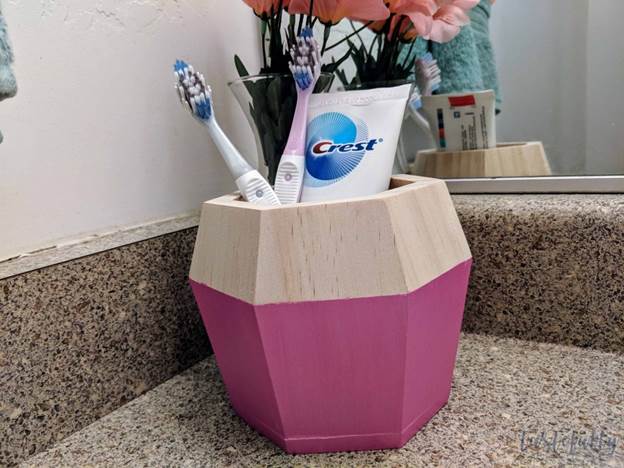 This toothbrush and toothpaste holder is ideal for DIYers who are new to the art of creating their very own products. The homemade project is simple, straightforward forward, and easy to make. The final result will be a beautiful piece of craft that you can proudly display in your bathroom. This DIY project is super easy to make and is a great gift idea. It takes a couple of minutes and can be changed based on your needs.
Cute DIY Toothbrush Holder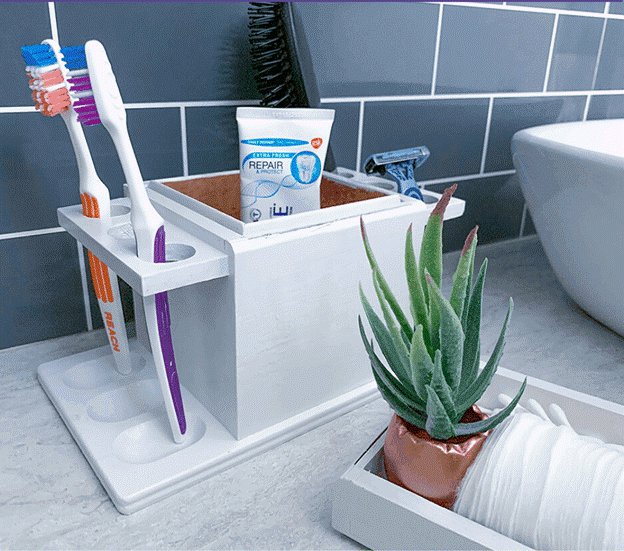 The Cute DIY Toothbrush Holder is another must-have item for any bathroom. This toothbrush holder has a separate section for toothbrushes and another for toothpaste. It's easy to clean and will look great in your bathroom. Make this creative piece today and set it on your bathroom countertop space for easy access. This guide will show you step-by-step instructions and follow-up steps.
Clothespin Toothbrush Holder DIY
Want to have your toothbrush off the counter? You can make this DIY clothespin toothbrush holder that will allow you to put it up and out of the way. So, Make your bathroom fun and personable with this amazing DIY. This project is easy and inexpensive and will be very helpful when you're in a rush in the morning. You can also use it to hang your toothbrush on a door or wall! Let's get crafting!
Toothbrush And Towel Holder DIY
If you like the rustic look of your bathroom, then this project is for you. This Towel Holder DIY is a great way to add character to your bathroom decor. This toothbrush and towel holder is an easy DIY project that can be used in any kitchen or bathroom. Plus, it will add a touch of warmth and rustic style to your space. All you need is a mason jar, a wood dowel or ring clamp with a keyhole, and some screws. Use this guide to learn more!
Magnetic Toothbrush Holder DIY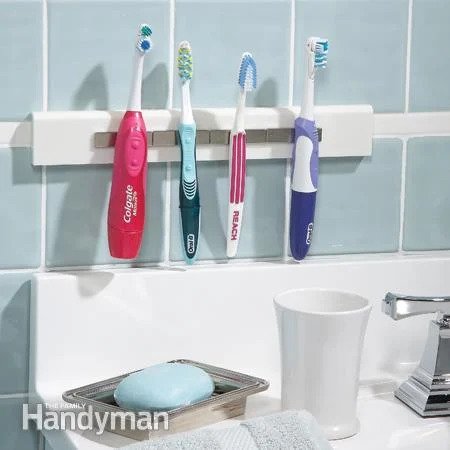 Do you have trouble keeping track of your toothbrush? You can easily create a magnetic toothbrush holder using a few supplies. It's an easy project that anyone can do. This DIY magnetic toothbrush holder is made of durable plastic and allows you to store your toothbrush hygienically and tidily. It also looks great in any bathroom! Discover easy steps for making your magnetic toothbrush holder at home.
DIY Toy Toothbrush Holder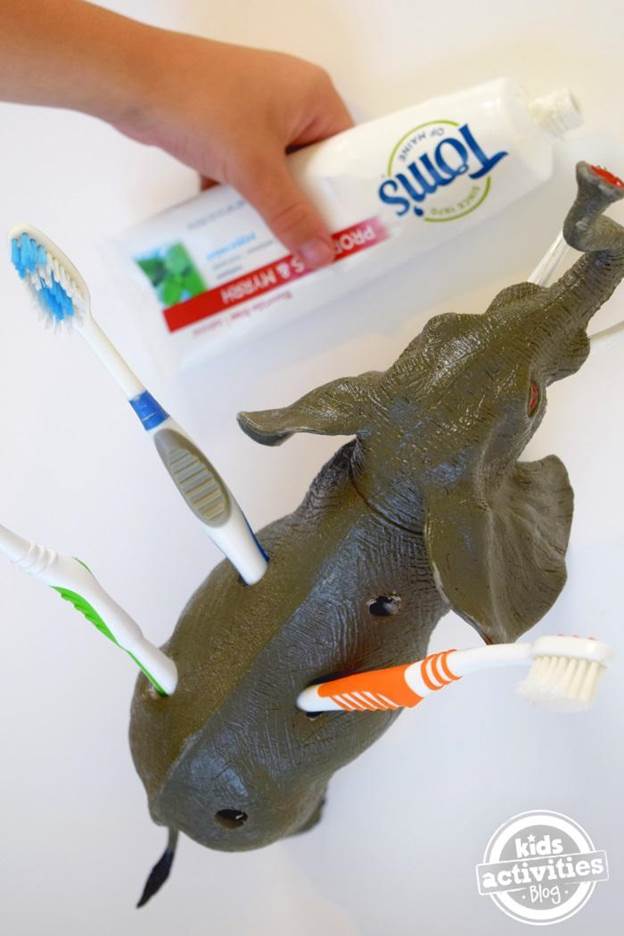 This toy toothbrush holder is perfect for those who don't want to use any woodworking tool in their handmade projects. Using a kid's toy, you can make this cute and functional toothbrush holder that doesn't require much effort or money. It is suitable for younger children who want their toothbrush close while brushing their teeth. Grab this little toy and have fun creating your DIY Toothbrush Holder with this free DIY Woodworking Project Plan!
Mason Jar Toothbrush Holder DIY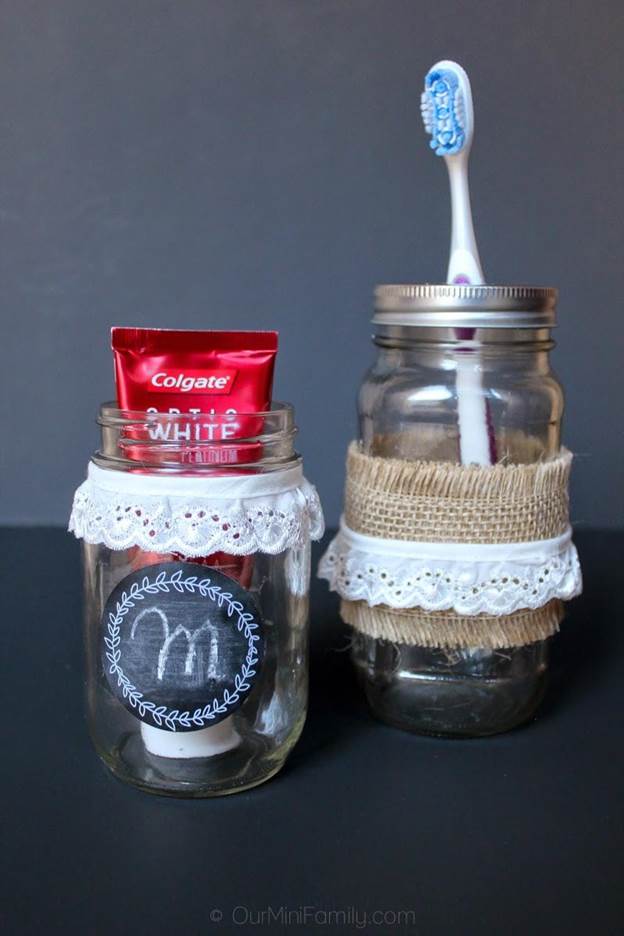 Here is a perfect project for craft lovers. This mason jar toothbrush holder DIY project is perfect for any room in your home. It easily holds standard-sized toothbrushes, and its unique design will add some flair to your bathroom décor! You need to follow detailed instructions and do some DIY magic! This DIY mason jar toothbrush holder tutorial is perfect if you're always looking for easy-to-make projects! You'll learn how to make your own mason jar toothbrush holder in no time.
Upcycled Toothbrush Holder DIY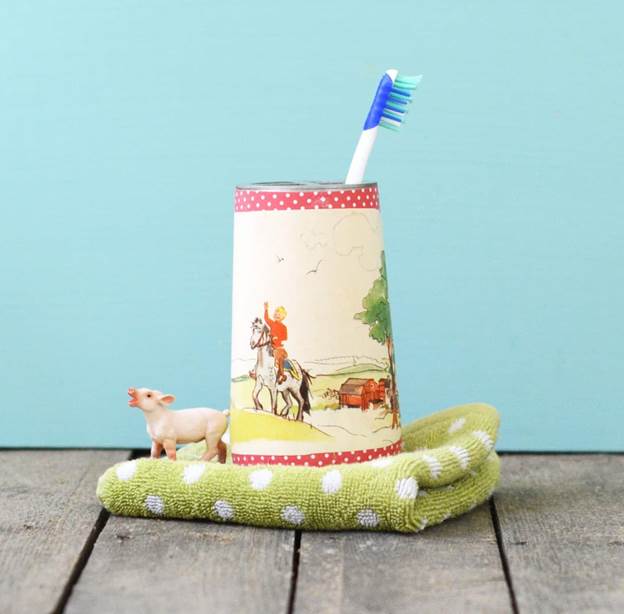 This DIY project is perfect if you want a new, creative, eco-friendly way to store your toothbrushes. It's one of the easiest crafts you can do and will save you money. Your friends will be impressed with this DIY upcycled toothbrush holder! This simple DIY will show you how to refurbish an old stainless steel toothbrush holder into a beautiful toothbrush holder. It's easy, inexpensive, and can be done in about 30 minutes.
DIY Mason Jar Toothbrush Holder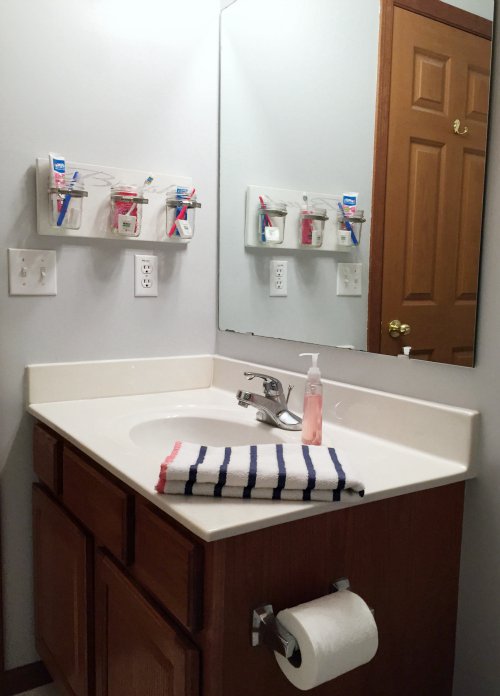 Do you want to keep your toothbrush and toothpaste organized yet to add some style to your bathroom? This modern mason jar toothbrush holder is the perfect way to do both. You can make your own mason jar toothbrush holder for a clean and organized bathroom storage solution. This easy DIY project requires minimal tools, so you can complete it in about an hour. this guide will show you the procedure!
You can also see: DIY Towel Paper Holder Ideas 
DIY Electric Toothbrush Holder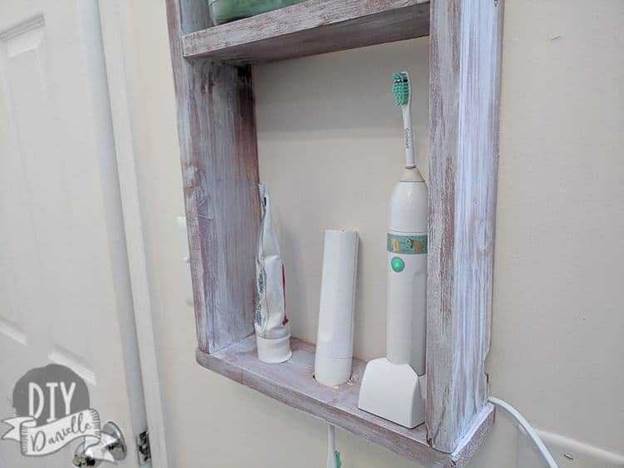 If you love your electric toothbrush and want to have it organized, we recommend this DIY project. The designer made this holder using wood and a few other materials to make it easy on the eyes and functional. An electric toothbrush holder can bring a little bit of organization to your bathroom countertop. This project is easy to make and costs very little since you already have the materials at home. This DIY holder will do the job as a great way to keep your bathroom counter clutter-free!
Painted Mason Jar Toothbrush Holder DIY
This DIY is perfect if you want a mason jar toothbrush holder that looks good and will get the job done. The mason jar toothbrush holder is easily one of the cheapest and most stylish ways to make an easy toothbrush holder. With just a few dollars spent at your local craft store, you can get one of these guys rolling out of your house in no time.
DIY Toothbrush Holder
Creating a toothbrush holder is the perfect way to combine beauty with the utility if you love decorating your bathroom. It doesn't need to be expensive; this natural beauty can be made using items you have on hand or purchased cheaply. It is also a great way to personalize your bathroom. This toothbrush holder is a simple DIY project that you can do in just a few steps. It's also easy to make and costs less than $5. For this project, you can use any glass vase or bottle (with a wide mouth).
DIY Electric Toothbrush Holder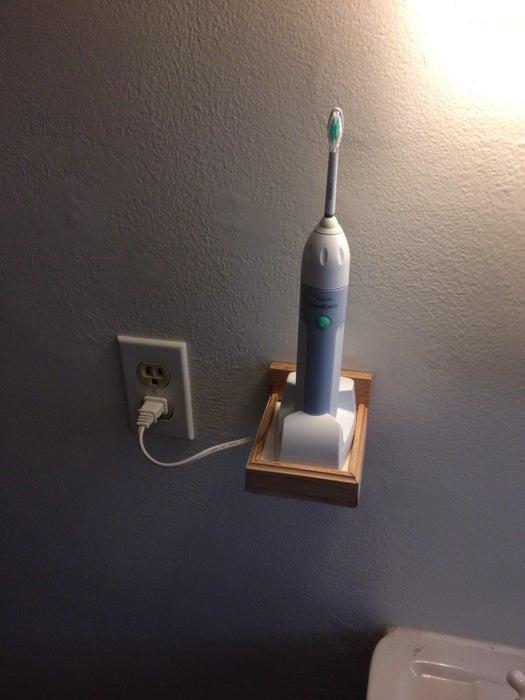 Making your electric toothbrush holder for your home is a great way to save money. You'll save time, too, as you won't have to continually search for where you left it down after using it—cleaning your teeth easier because you will always know where to find them. So, Make your electric toothbrush holder with this simple guide! All that's required is some woodworking skills and tools.
How To Make A Personalized Toothbrush Holder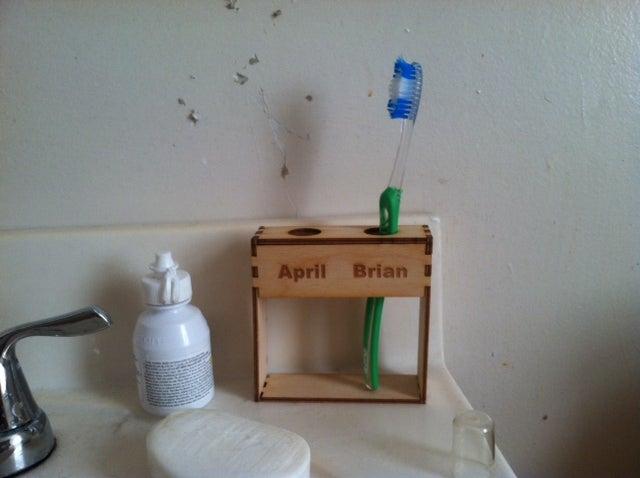 A toothbrush holder is a great accessory to any bathroom. They help keep your brushes sanitary and organized so your toothbrushes don't get mixed up. This personalized toothbrush holder is an easy, inexpensive DIY project that will give any bathroom a bit of personality. You can use this great DIY project as you share it with your family and friends. This will make their bathroom more interesting.