Space helmets are the coolest; They make you feel like you're on a mission exploring the galaxy or living on Mars. There are so many awesome space helmet designs that it can be hard to decide which one to wear. The good news is that they all look just as good in DIY versions made from things you find at home or around town! The only limits are your imagination and resources (hopefully not your talent). Here are some DIY space helmet projects, so if you're ever in a costume pinch, you'll have a spectacular last-minute option.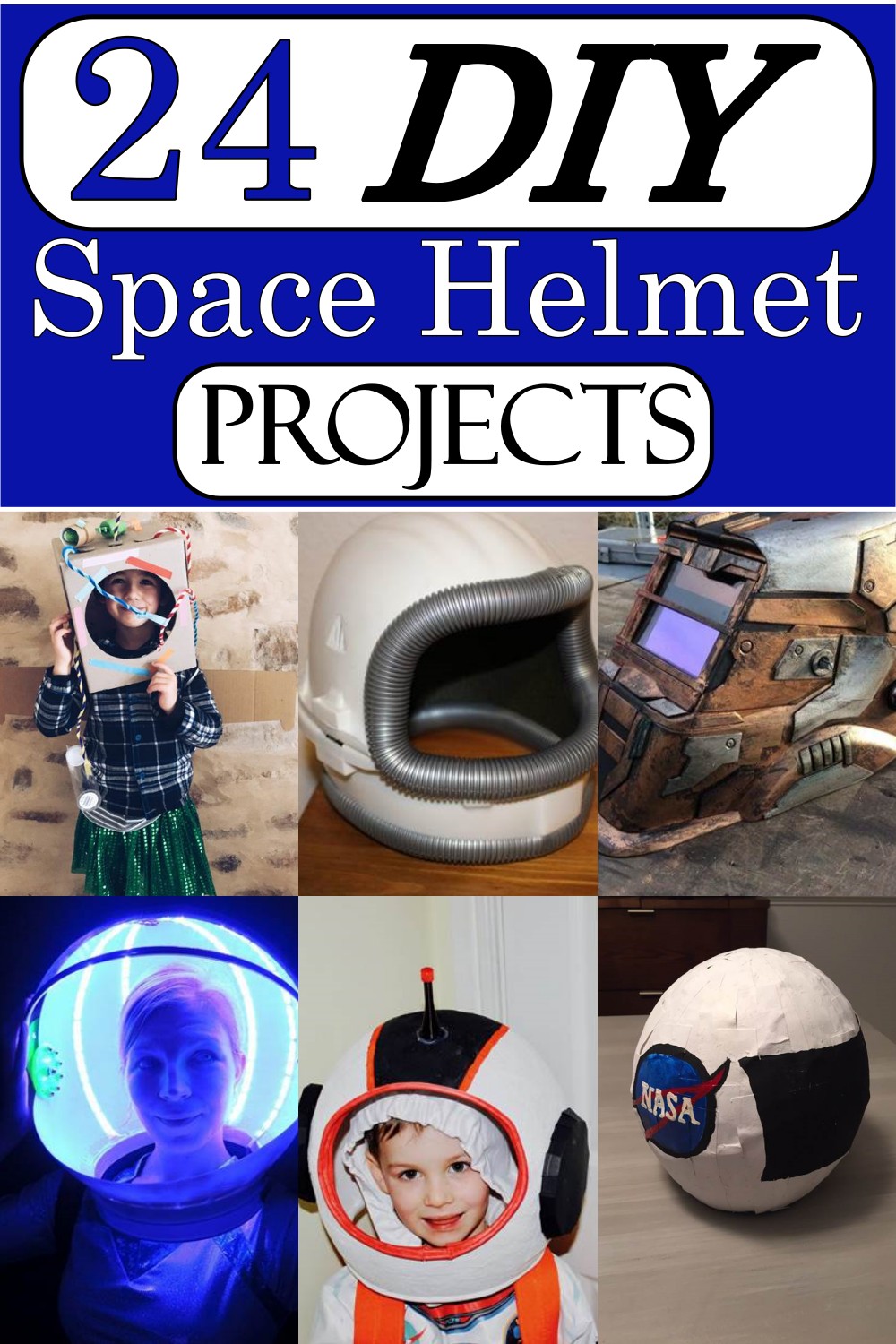 Getting yourself a helmet is a great way to make any Halloween space costume look more authentic and intimidating. But, if you're more of a maker and DIY person, you can make your own custom helmet out of paper mache, plastic soda bottles, or even cardboard for the kids. You can always customize a toy helmet with stickers or paint if that's not your thing. Here are 24 cool DIY helmets projects that may inspire your own space-themed projects.
Looking for a great idea for your next project? Check out these unique yet easy 24 DIY space helmet projects that you can make for cosplay or Halloween.
You Can See: 25 Homemade DIY Paper Squishy Ideas
DIY LED Space Helmet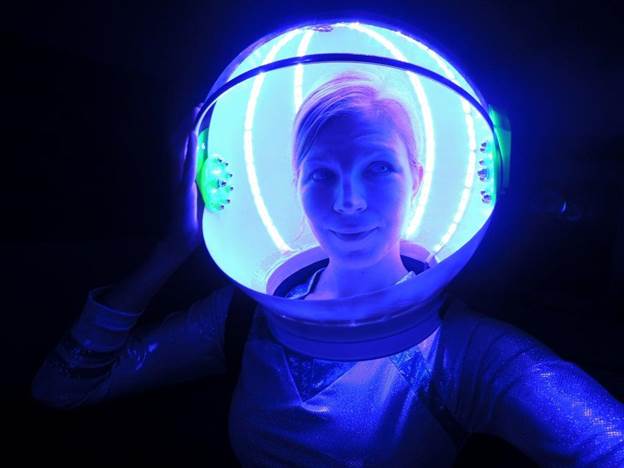 This DIY space helmet is a great way to get together and have some fun making something awesome. It's time to let your inner astronaut shine! It's a great project that will outshine all other dress-up costumes and make you the hit of any party! This is an excellent project for you if you have the basics of making things. You will be making a beautiful helmet with LED lights and more. This would be especially nice to wear when you go out on Halloween night to trick or treat. Have fun making this DIY LED Space Helmet!
Adam's Savage DIY Helmet Build
If you've always enjoyed building your own custom helmet with insane airbrushing but weren't sure where to start, this video tutorial is for you. Adam Savage of Tested is back with a do-it-yourself guide on how to build your own custom space helmet out of some plastic, vinyl, and paint. If you are interested in what is involved in making a helmet, this video is for you. It shows you where to find the best materials and how to use them on your helmet.
DIY Space Helmet
Are you looking for an inexpensive, fun, and creative DIY project that can be done in a little over a day? This space helmet is just what you're looking for. Using simple materials that most people have lying around the house, you too can have your own space helmet in no time. Just follow this easy-to-understand tutorial and start building today! This great tutorial is not only clear and easy to follow, but it will help you understand the basic principles behind making a space helmet, which would be an excellent introduction to learning more about constructing costumes.
DIY Dead Space Welding Helmet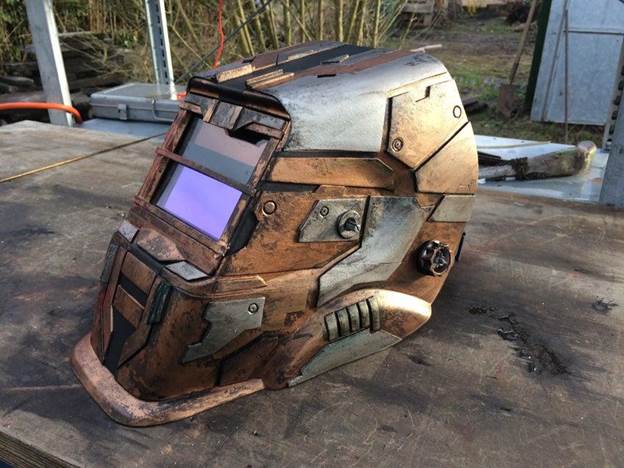 Are you ready for the best craft idea ever? We are excited to bring you this awesome DIY dead space welding helmet. It's just great for cosplaying, parties, costuming or wearing it as a hat. Making this DIY space helmet is easier than you think. Just look at it, isn't it beautiful? The helmet is made from many materials and requires some work. But once you have finished making it, there will be no regrets. You can even wear it for Halloween or any cosplay event where you are dressed up as a space ranger.
DIY Space Helmet For Your Kid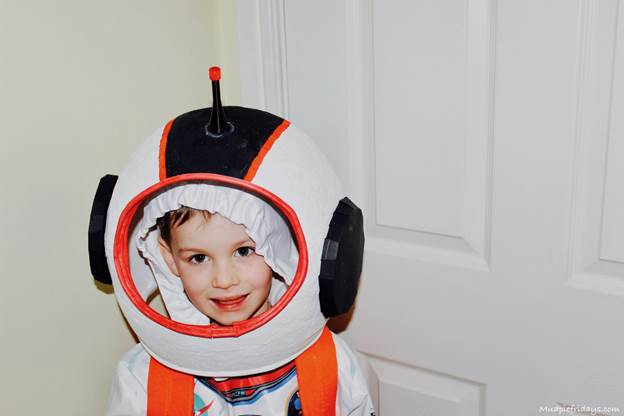 If you have an adorable little one who is passionate about space toys, make this comfortable helmet for their next birthday, and be sure to make it a grand surprise. This DIY space helmet for kids is sure to make your little one feel ready for any space mission. This is a beautiful and fun craft that you can be proud of. And the best part is that it will keep your child busy. You may have trouble getting them out of it! Your kid will love this helmet. Making it requires a few supplies; you'll be done making this space helmet in no time.
How To Make A Space Helmet
Do you have an idea for a Halloween costume for your kids? this Space Helmet is pretty amazing. It's simple to make and adds some unique details to a plain astronaut costume. This tutorial on How To Make A Space Helmet shows you step-by-step how to make a helmet using foam. Perfect for adults and children, this space helmet has a great shape and design. The making process is easy to follow so that anyone can make it from scratch within a short time.
Easy DIY Space Helmet
The space helmet project is a great DIY project for kids and grown-ups. It is a simple yet effective design that will provide hours of fun when trying to escape the hustle and bustle of life. So if are you Looking for a quick project? This Space Helmet is perfect! With a few simple supplies and tools, you can have a fully functioning space helmet in no time. This easy DIY space helmet will make anyone feel like an astronaut. This project is quick, fun for all ages, and made from simple materials.
DIY Child's Space Helmet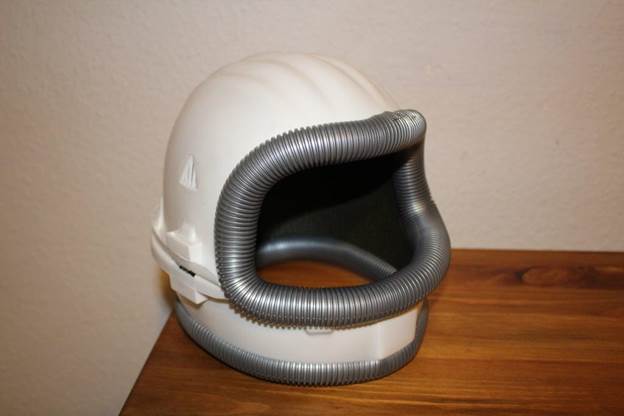 This DIY project is great for the kids. It's a space helmet that you can make yourself. You can easily follow the instructions and pieces with tools and materials like duct tape, cardboard, foam sheets, and fabric glue. The making process is fun to do as well. This item is sure to make your kid happy! The making process can be a little difficult, but if you follow the instructions, you shouldn't have difficulty putting it together. The end product is phenomenal, and your kids will love it.
DIY Paper Mache Astronaut Helmet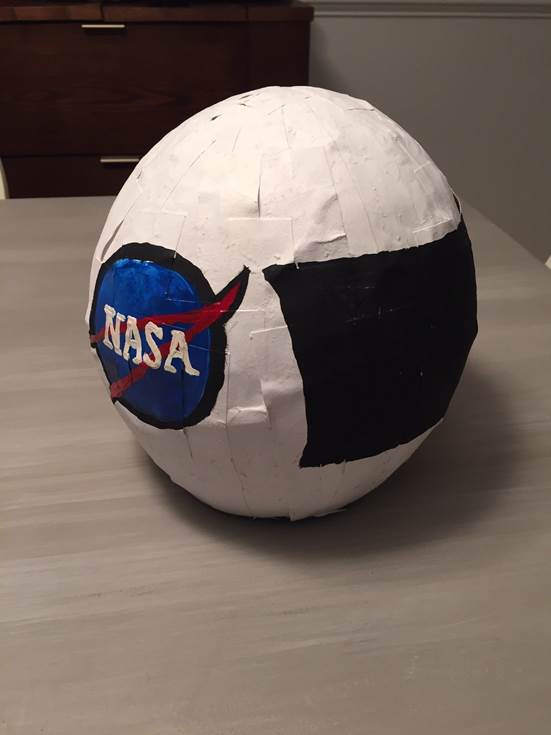 This DIY paper mache astronaut helmet is an easy project you can do with your little ones or simply by yourself. Decorate it with stars and stripes to celebrate your love of space, or make it plain white to create a stunning cosplay prop. You can make this helmet in no time. Using the typical paper mache techniques, you can have an awesome DIY home project. Just follow the about guide.
DIY Cardboard Space Helmet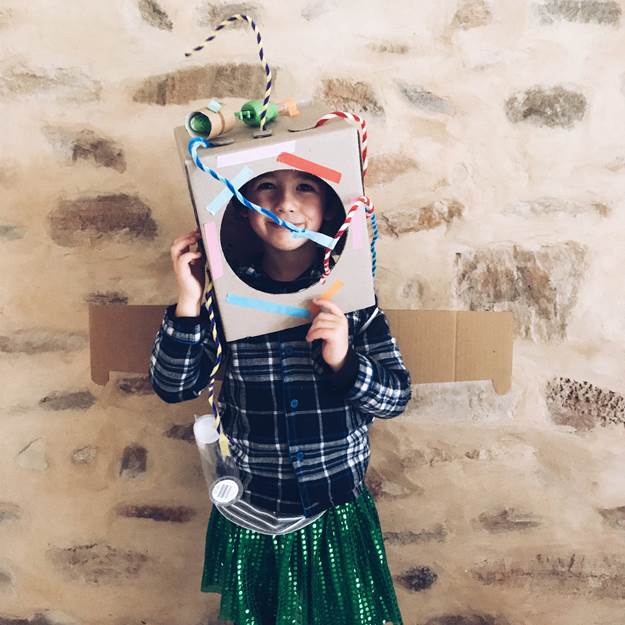 This is the project for you if you're looking for a fun and unique way to bring out your child's imagination. This cardboard space helmet is simple to make and only requires some basic tools. Watch them glow as they imagine themselves exploring new planets and taking on intergalactic villains. A perfect birthday gift or Christmas present! Pretty easy to make, this cardboard space helmet is surely a winner. Just print out the template, cut the pieces out of cardboard, and then glue everything together! This guide shows you the complete procedure.
How To Make A Helmet From A Camping Mat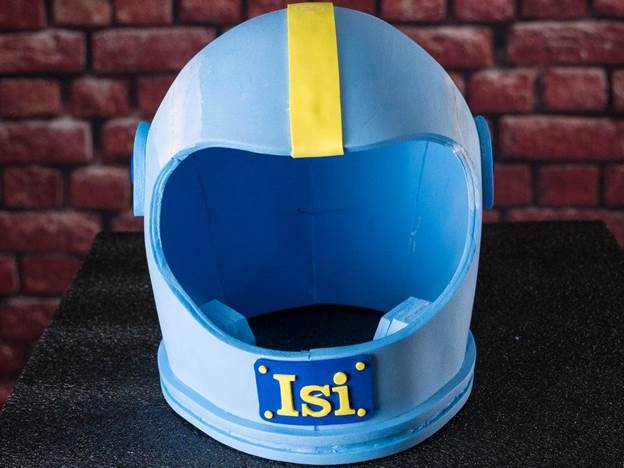 If you are looking for a simple and effective way to make a helmet that can be used endlessly during extreme sports, then this DIY Helmet tutorial is the right one for you. In this tutorial, you will learn how to make a helmet from a camping mat. The process is not so easy; it will most definitely take some of your time. The final result is a sturdy helmet that provides excellent protection without sacrificing comfort. While doing so, it also gives you several great tips on how to make this time-consuming project easier for you.
How To Make A Space Helmet From A Paper Lantern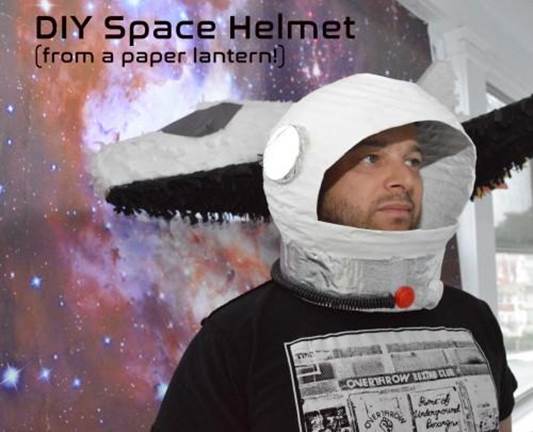 To make a space helmet, you do not need to go out and buy one. You have your materials right in the comfort of your own home. Paper lanterns are just the right size to be the right fit for any space helmet. If you have access to a paper lantern and some duct tape, now you can make your own space helmet. If you don't have access to them, buying one is easy enough that this can be a DIY project for the whole family. This guide will teach you the steps necessary to easily build your own paper lantern astronaut helmet.
How To Make A Space X Helmet
A Space X helmet can be a cool piece of costume. Making one yourself won't be easy, but as they say, it wouldn't be fun if it were easy. You will need an inflatable space suit, some printer paper and glue, a few cans of spray paint, and feathers. Your creation will be unique and fun to wear at your next costume party or science fair! This is a very easy tutorial on making your own SpaceX helmet. You will learn the process of making it and see how it turns out. The creator offers step-by-step instructions in this video.
DIY Martian Space Helmet
You can make this interesting DIY space helmet project even with your kids. The making process involves the use of a lot of materials to give it that Martian-inspired look. It might be a bit time-consuming, but it would be worth it when you see how much fun your kids have wearing this helmet. You can make your own Martian space helmet or use this guide to help you create one even from scratch.
DIY Cosplay Helmet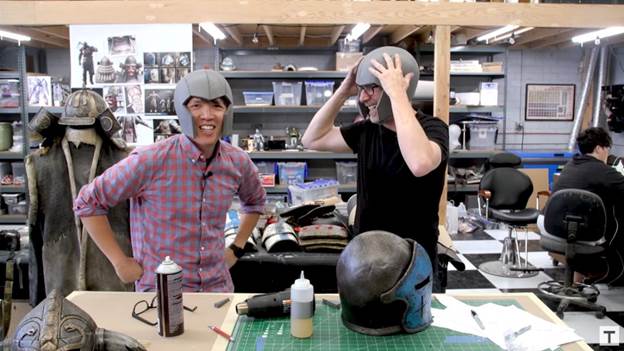 If you have ever wanted a cool new helmet, this is it! This will be perfect for you if you are a big fan of X-men and Nightcrawler. This DIY Gamer Helmet can be made relatively easily and only takes about a day from start to finish. The helmet has many parts that work together to create the ultimate cosplay experience. This project is a must-have for any X-men fan or anyone who loves being able to make their own costume. Go through this guide to learn more!
DIY Shonduras Inspired Helmet
This DIY Shonduras Inspired Helmet is finished. It's a great space helmet that you can fully customize your own imagination and make it out to be what you like. This is probably for you if you enjoy making helmets and creating general stuff. Learn how to make a Shonduras Inspired Helmet. All it takes is a lot of patience, acrylic paint, and an eye for detail. So, This is a great step-by-step DIY tutorial on how to make your own Shonduras-inspired helmet.
How To Make A Space X Helmet
The Space X helmet is a highly sophisticated headgear that suits the astronauts. If you are looking for a spaceship helmet that can be worn comfortably, this one should be your pick. This is a video guide that will show you how to make your very own Space X helmet. It's not like anything out there on the internet, so this is a great opportunity for DIY fans that have been dying to recreate this iconic piece of astronaut equipment.
DIY A Space Odyssey Helmet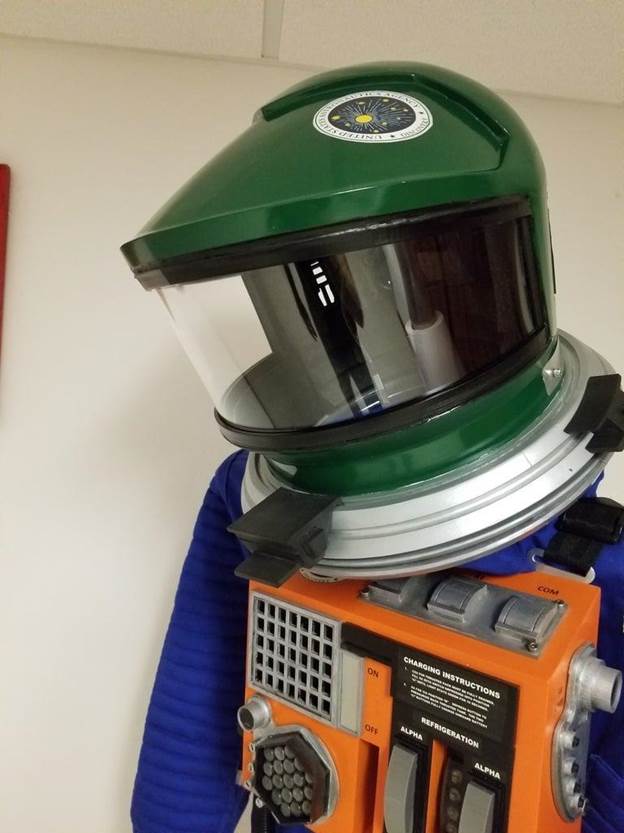 This detailed and illustrated project shows how to make a DIY A Space Odyssey Helmet, from start to finish, and all the materials you'll need. The helmet was made with multiple layers of paper ranging from cereal boxes to cardboard. You will also see details about how bodywear is made for a larger-than-life costume such as this. This can be used as an introduction to costume making or as an inspiration for other costumes you may want to design! If you're going to make one, follow the guide.
How To Make Space Helmets
The space helmet may be one of the most frustrating DIY projects to take on, but it might be one of the most fun too. This tutorial shows you some genius and time-saving tips to help you make the right option. Build a comfortable helmet with this guide; your child would love wearing it for hours. It will consume some time, but once completed, you can be proud of your new creation and have all the knowledge necessary to create great props for every occasion!
DIY Astronaut Helmet
You've probably seen astronaut helmets in movies, on television, and online. Now it's time to make your own! This video guide will walk you through the steps for making a child-sized version of an authentic space helmet. It's easy to make and works great if you want to pretend to be an astronaut or do a space-related Halloween costume. It's also great for kids since it's easy to follow and only requires a few materials. With just a few tools and 15 minutes, you can put together this helmet that looks like something out of a science fiction movie!
DIY Lego Space Helmet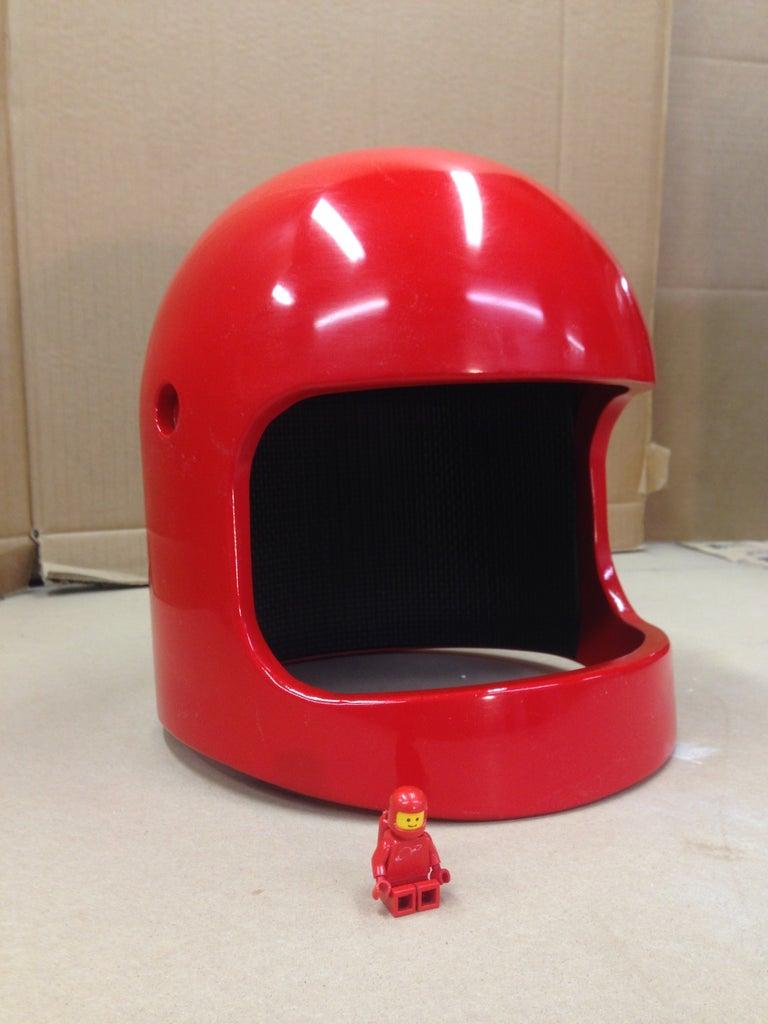 The great thing about this project is that you can make your own Lego space helmet. The guide shows the creation process and the supplies he used. The making process is fun to follow; however, you can get a few extra lightsticks inside your helmet. You'll need a couple of supplies, but the making process is fun to follow and includes an astronaut, too! This project includes supplies, materials, care instructions, and detailed instructions; just follow the above guide.
Star Wars Dark Helmet DIY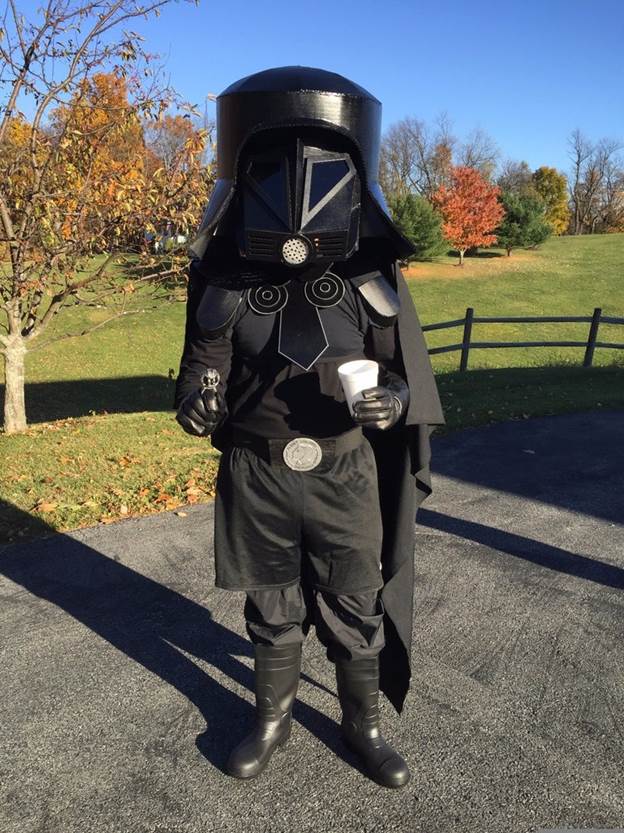 This is an easy-to-follow DIY space helmet that is fun to make and looks incredible. The finished product is a striking display piece you can use at costume parties, Halloween, and even Star Wars cosplay events. With these DIY Star Wars DIY helmet templates and instructions, you can create the perfect costume for your little trooper. See above for the details on how to make it.
How To Make A Helmet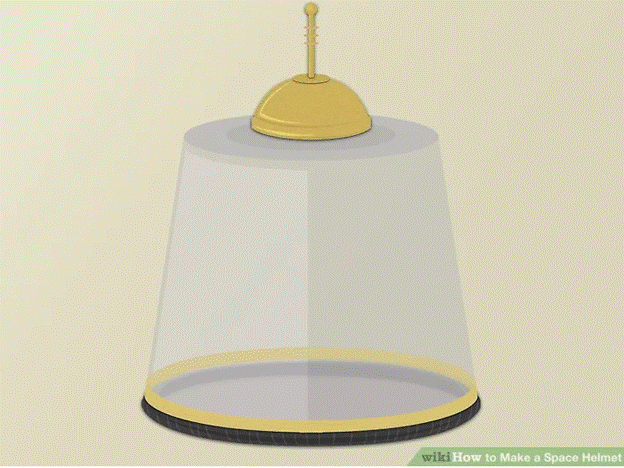 What would it be like if you were able to build your own helmet? Would you like to make one for yourself or your loved ones? This guide is specially made for those who want to know how to make a space helmet, and it will present four different ways to make a helmet of your own. Learn how to make a helmet by following the step-by-step instructions in this diy guide.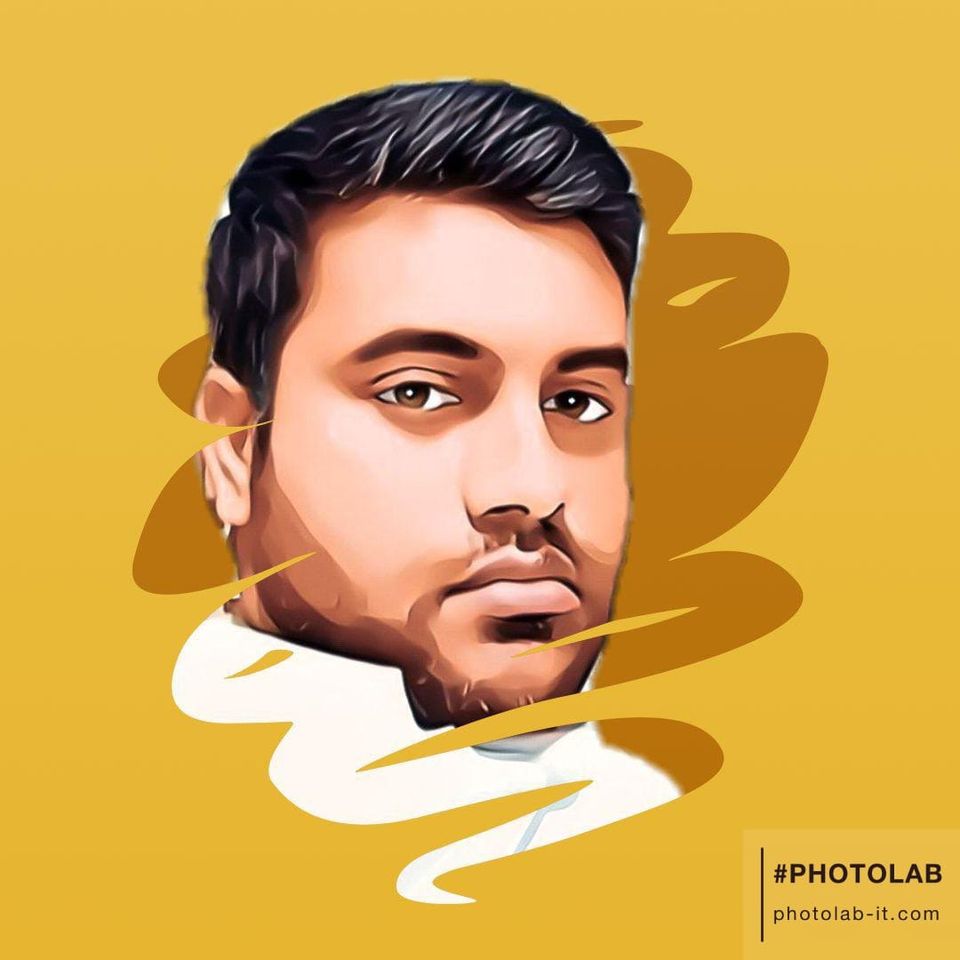 I am Raza, a crafts expert with 6 years of experience. I run this site for DIY lovers to provide the most exciting projects and ideas for your home, office, and everyday life. See More