Squishy is also known as stress ball, bouncy ball, squishy, stress reliever toys, pressure balls, and more. These toys are super fun for kids because they are very fun and easy to grasp. They also can make sounds when squeezed. It is an ideal toy in times of stress, especially for school students who need something to calm them down before tests or exams. As these toys are very popular nowadays among children and adults alike, many people prefer making their own squishy toys instead of buying them in stores because they can be made in any size or color and have any design you want. If you want to make your own, Here are some unique DIY Paper Squishy Ideas for your inspiration.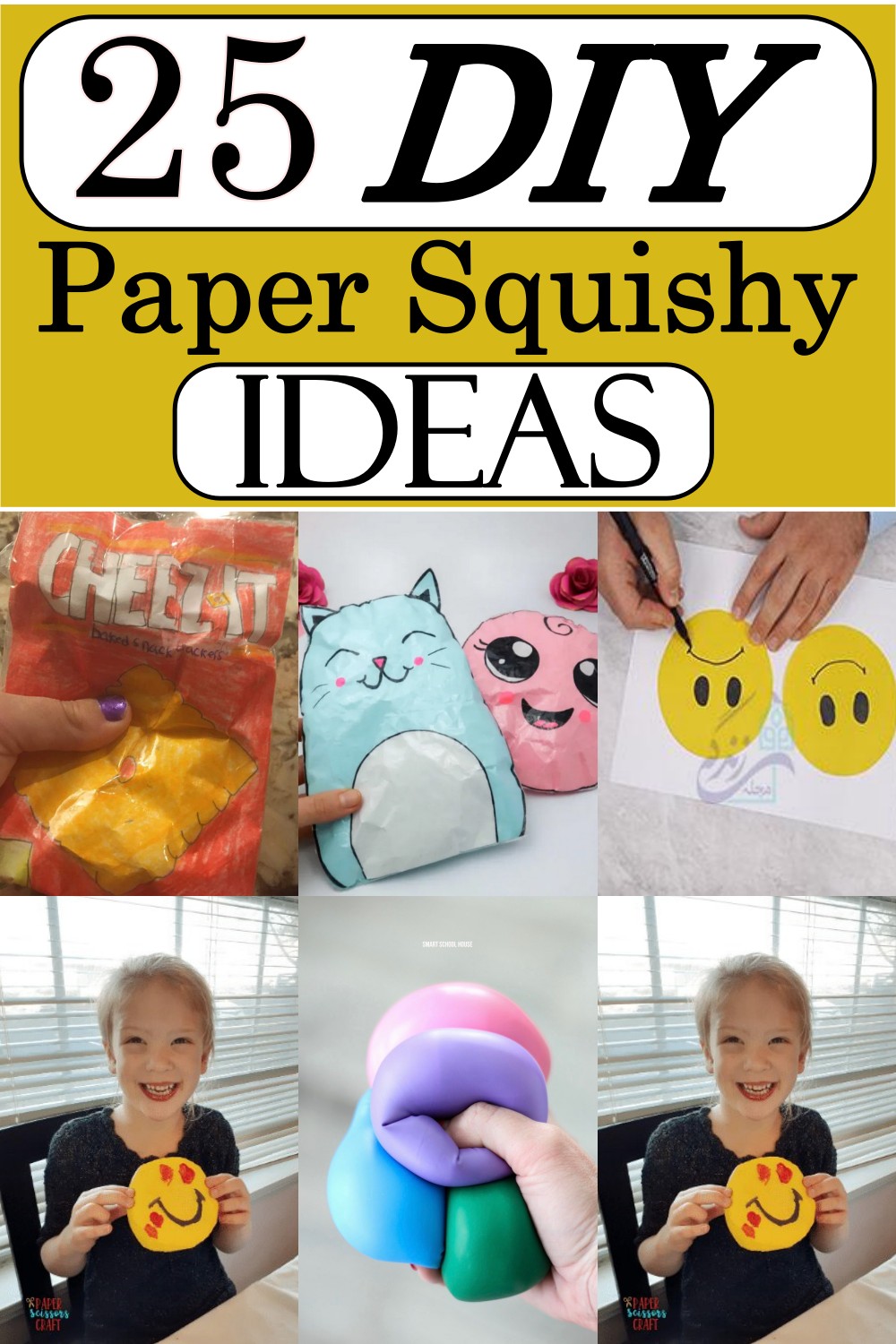 Squishy toys are a must-have for kids but also great for adults with a creative streak. These simple DIY paper squishy ideas are great for a rainy afternoon of squishiness or a unique gift. This post is about DIY paper squishy that you can make at home; The best thing about DIY paper Squishy is that they're incredibly easy to make and require only a few materials. While some projects might take longer and require more skills than others, there's something for everyone here to enjoy. There are different ways below you can create your own paper squishy easily:
If you love squishy toys, this article was made for you! We collect here the 25 best and easy tutorials for DIY squishy ideas; Gather your craft idea and Start today!
You Can See: 25 DIY Bird Toys You Can Make at Home
DIY Slow Rising Paper Squishy
If you are interested in making squishy from paper, then here is a quick guide to making one. You can complete the project in less than an hour, and it's ideal for beginners. This video introduces you to a unique new way of making a squishy. If you love making things by hand but don't have time to make a regular full-fledged squishy, try this slow-rising paper squishy instead. They're made with simple materials that are easy to find and simple to use. Watch this video to learn more about this exciting new craft!
DIY Paper Squishy
Paper Squishy are great paper craft activities for kids because they love to play with them—and they're super cute. This DIY art project is fun introducing your kids to the creative process. It's also super-easy, as it only takes about 5 minutes to create a squishy white ball of blown-up paper. Draw on coloured paper and cover your drawing with tape. Then, put a bag of stuffing into the middle of your paper; this will help puff it up!
DIY Emoji Squishy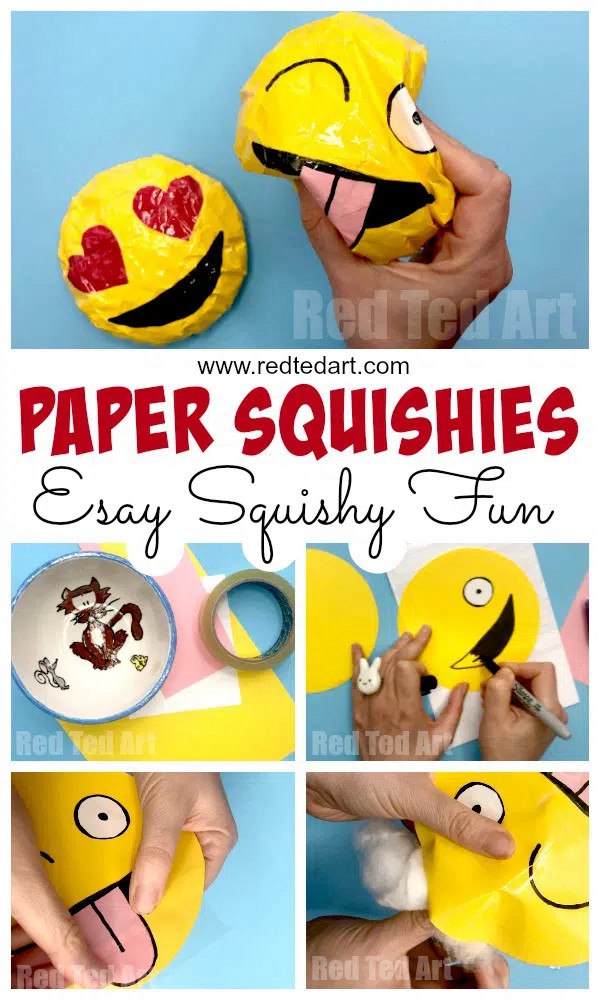 Want to create your own Squishy? This DIY Emoji Squishy is perfect for anyone looking for a fun, easy, and creative way to make their plushies. It's easy to use - draw the face you want on the sticky paper, cut out the two eye holes and one nose hole, and then glue it inside the squishy bag. A little bit of air will be entrapped inside the bag and the desired colour piece of felt, so when you push down, they instantly turn into a popup shape! Try this out and see how easy it is!
How To Make Squishies With Ballon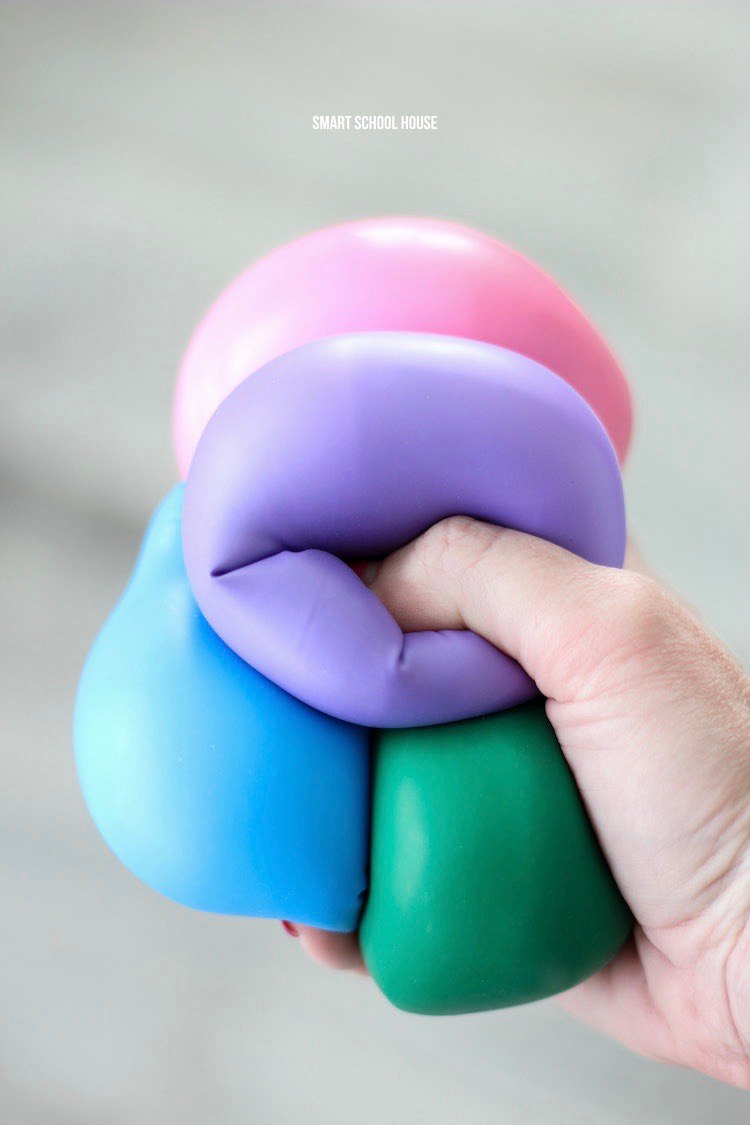 Make a squishy balloon with makeup applicator sponges and balloons. This simple project requires only two materials: a balloon and a makeup sponge. It is also inexpensive to make many pieces. The idea behind making squishy balloons is to build up enough pressure inside a balloon that it pops, but not so much pressure that the balloon bursts. When you apply makeup applicator sponges into the balloon, they absorb air and push the air out of the other side.
How To Make A Squishy
Squishables are popular and practical toys made at home with minimal cost. How To Make A Squishy is a perfect activity for you if you're looking for easy and fun craft ideas. This DIY squishy is quick and easy to make. You have to choose your colour, draw the shape you want, colour it with felt tip pens, cut out the shape, and put clear tape over it. Repeat steps until you've got yourself a bunch of cool squishy!
DIY Paper Squishies
Do you have a lot of ideas in your mind but don't know what to use to hold them together? Here is your solution. Paper Squishies are super fun and easy to make. They can be shaped into anything you want and have many great uses such as decorations, stress relievers, gifts, etc. These things help make your paper squishy more effective. For example, if you want to stuff your paper with plastic bags and pillow stuffing, then it is important to cover it in tape so that this stuffing stays in place.
How To Make A Paper Squishy
If you're looking for a simple craft with your children or anyone in your home, look no further than these adorable ice cream paper squishy. They're ideal for parties, birthdays, and more! Follow this easy tutorial to make your ice cream paper squishy! Watch how to make these adorable desserts, featuring Popsicle sticks, felt tip pens, white paper, clear tape, and pillow stuffing. Get ready to have fun making this quick craft for kids!
How To Make A Paper Squishy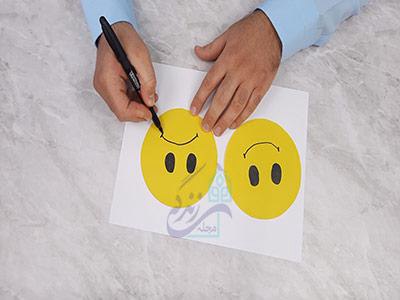 Make a paper squishy with the help of this tutorial. You can find all the instructions to make a simple and easy paper squishy, using only three materials: coloured paper, pencil, and tape. First, gather your materials and create a smiley face in pencil on coloured paper. Then it's time to cut it out, tape it together, and stuff it with fiberfill. You'll be ready in no time! This craft is as fun for kids to make on their own as it is for adults to enjoy with the little ones.
DIY Paper Squishy Pocky
Paper pocky is a fun craft and great for all ages. Paper pocky is so much easier to make than real pocky too! So let's get the start on making your very own paper Pocky. It might look complex, but it's pretty simple. Follow this video guide to make this adorable DIY squishy! You only need a few materials: paper and glue, decorated candles without wicks or wooden sticks, coloured markers, and scissors. This easy DIY project will make your friends or family a perfect gift.
3D Paper Squishy Ideas
3D paper squishes are a fun and easy way to make your squishy creations. Learn how to use your household items to create gorgeously detailed shapes and characters that fit in your hand. These squishy are a lot of fun to make, and they're easy enough to make with children, too! It's all about what you have around the house, such as paper and felt-tip pens. Use the included templates to help you figure out a design you want. Add clear tape to keep everything together. And then, pat on the back because all your hard work paid off!
How To Make A Squishy Without Foam
Squishies are an awesome toy and a great stress reliever. But did you ever wish you could make your own Squishy? Well, now you can! This squishy tutorial will teach you how to make paper squishy without using foam! This smart DIY project is easy and inexpensive, and the materials are available at home. This makes for a slow-rising effect, but it also looks so cool! You're going to need some materials listed in this video, plus your imagination 😉 Follow these steps, and you will surely end up with something amazing!
DIY Jumbo Paper Squishy
Anyone can make a double-sided ice cream package from scratch with simple instructions. You may either draw the shape of your ice cream package or print a template from the internet. Then proceed to colour it in any pattern you like. When you're done with that, cut out the shapes, glue one side together and fold it together. Now comes the fun part, squishing and stretching it as much as possible! The more air is let out of your squishy, the more soft and bouncy it becomes!
Lucky Charms Paper Squishy DIY
Lucky charms are believed to bring good luck to their owners. This DIY paper squishy is a fun craft project you can make with some basic materials. You will need strips of paper felt tip pens in various colours, clear tape, and sheets of white paper. Start by drawing a simple lucky charm design on the paper using different coloured pen tips. Then create a rainbow with other bright colours. The result is a bright and cheery charm that will look great. Rainbow lucky charm paper squishy is great for all ages. You can make many colours and designs with these adorable squishy.
French Fries DIY Paper Squishy
With this DIY French fries squishy, you can make your package of French fries! With just a little bit of time, you'll be able to have the cutest squishy. To make a paper squishy of French Fries, you must first draw the package of French fries on a piece of white paper. Fold the back panel so it's one-third from the bottom—Mark where the french fries should go with a red pen. Draw your fries with a yellow felt tip marker, then cut them out. When you unfold the paper again, you'll have your French fries that fit perfectly into the fry box!
How To Make Squishies With Memory Foam
If you love the squishy toy, then you should be able to make one yourself. The good thing is that it won't take long before you can make your very own squishy with your unique look and feel. This video will show how you can make one using memory foam to get that perfectly soft texture. You will surprise by how easy it is to do so, and something else that is nice is that you can use any pillow or cushion. Let's see how simple this process is.
DIY Paper Squishy
This guide will be perfect if you are looking for a way to make a squishy. The instructor tried and tested it himself and provided a pictorial representation of the steps involved in making a paper squishy. The process of making paper squishy is fairly simple. All you need is white paper, colour pencils or markers, a sharpie pen, and scissors. By simply filling in the shapes of your drawing with colour using your favourite coloured pencils, markers, or crayons, then cutting out your design (and adding some more detail with a black sharpie pen), you'll end up with your own unique hand-crafted paper squishes!
DIY Watermelon Squishy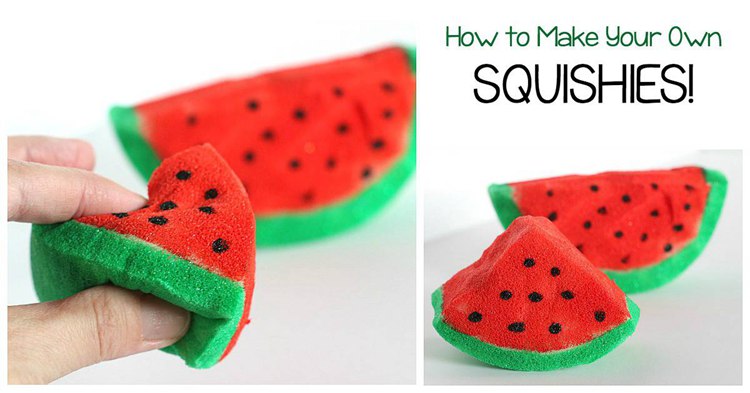 Want to know how to make a watermelon squishy? This tutorial will show you how. You'll need memory foam, fabric paint (different colours), and wax paper. Once you have these materials, use the template to cut the shape of your squishy. When finished, paint it with coloured fabric paint, put it on wax paper, let dry overnight, and then use your Heat Gun tool to warm up your new squishy until it becomes soft! Understand the tutorial before beginning, as some important tips will help you create this DIY watermelon squishy.
DIY Galaxy Paper Squishy
This DIY galaxy avocado squishy is sooooo cute! Easy to make and so much fun! After learning to make a galaxy avocado, you'll be an expert at making different colour patterns. Learn how to draw a galaxy on the side of your squishy, then use a felt tip pen, water, and brush to finalize the design. You can even use different coloured pens for different effects. Make this adorable galaxy avocado squishy for yourself or a friend by following the helpful video tutorial below. The result is an easy, fun, and relaxing way to spend some time.
DIY Marshmallow Paper Squishy
You can make one of these marshmallow-like squishy with just a piece of paper, a pencil, and a paintbrush. Draw the design on paper and then paint it with the same colour used by the original designer. Once you're done, cut and glue pieces together to create your own DIY Marshmallow Paper Squishy! Make your marshmallow paper squishy with this DIY tutorial. An easy-to-follow video tutorial shows you how to create your delicious squishy feel free to offer help to others by giving them pointers along the way.
DIY Pizza Paper Squishy
Drawings are fun! Chains of circles and squiggly lines are the foundation of this tutorial. Use the right tools, learn to use them correctly, and you'll be on your way to making your squishy shapes. This fun DIY tutorial teaches how to make a pizza-shaped paper cushion. The steps are so easy that you'll be surprised by the results. You can make a pizza for yourself or as a gift for someone else! It's perfect for anyone who loves squishy toys.
DIY Unicorn Squishy
Unicorns are joyful and whimsical creatures who love to come to life in this DIY Unicorn Squishy. This friendly unicorn is easy to make once you know how to draw. Draw two identical unicorns on a piece of paper, cut them out, and tape them together. Stuff the body with shredded memory foam, then seal the opening with craft glue. Cut two eyes out of felt or yarn for each side, stitch on black pupils with embroidery floss and glue them onto the face. Give your new squishy friend a shiny coat of glitter paint, and it's ready for fun!
3D Paper Squishy DIY
Learn how to make a 3D squishy from paper in the shape of a milk carton. Here is how: Fold a piece of paper over, ensuring that you have four segments. Fold the edges at an angle, and cut slits in each segment. Use a red pen to colour half the paper starting from the bottom of the strawberry milk can. After folding both ends, you can shake, jiggle and squeeze your new squishy creation! This innovative way of creating a cute paper squishy can be used as a gift or for decorating your workspace.
How To Make A Paper Squishy
If you love squishy monsters but don't want to spend a ton of money on them, here is a DIY paper squishy tutorial that will make you enjoy your creative journey! This craft is perfect for kids and grownups alike. You will require a sheet of paper, a pencil, and felt tip pens with strong colours. You can find all these items at home (or the local store) and have fun recreating the exact shape and size of these super cute squishy paper.
DIY Panda Squishy
If you love panda Squishy and love to craft, this is the project for you! This DIY Panda Squishy is made from just seven parts: a coaster, glue stick, paper foam pad, panda marker set, and three sheets of construction paper. You'll need to know how to glue, cut, and trace shapes before you get started. Then it's time to get crafting! This DIY Panda Squishy is easy to make; it's perfect for beginners and kids. Follow the tutorial to learn how to make one, and then pass it along to a friend!
How To Make A Squishy Without Foam
A cute squishy is the perfect gift for kids, and you can make one in a few minutes using this simple tutorial. Start with a piece of cardboard and a pen, colour the doughnut shape, add eyes and mouth, and draw on sprinkles, if desired. Next, use scissors to cut around your shape, leaving two small holes where you'll insert hot glue. Using your hands or some paper inside your cutout as a guide, gently squeeze your squishy until it's firm but still feels squishy when you press it! This video tutorial will guide you, don't miss out!