A swimming pool is a great addition to any house. Whether above ground or in-ground, pools provide entertainment, relaxation and exercise for the entire family. However, along with all these benefits also comes big responsibility. You must keep your pool clean and in good working order during the summer months. You must close your pool for the season as soon as winter approaches. To keep water from getting into your pool during that time of year, you need to cover it entirely with a protective layer that can keep water from getting in. A DIY pool cover is a practical way of doing this—and you can make one yourself at home! This article provides DIY Pool Cover Ideas for making a DIY pool cover for your above-ground or in-ground swimming pool.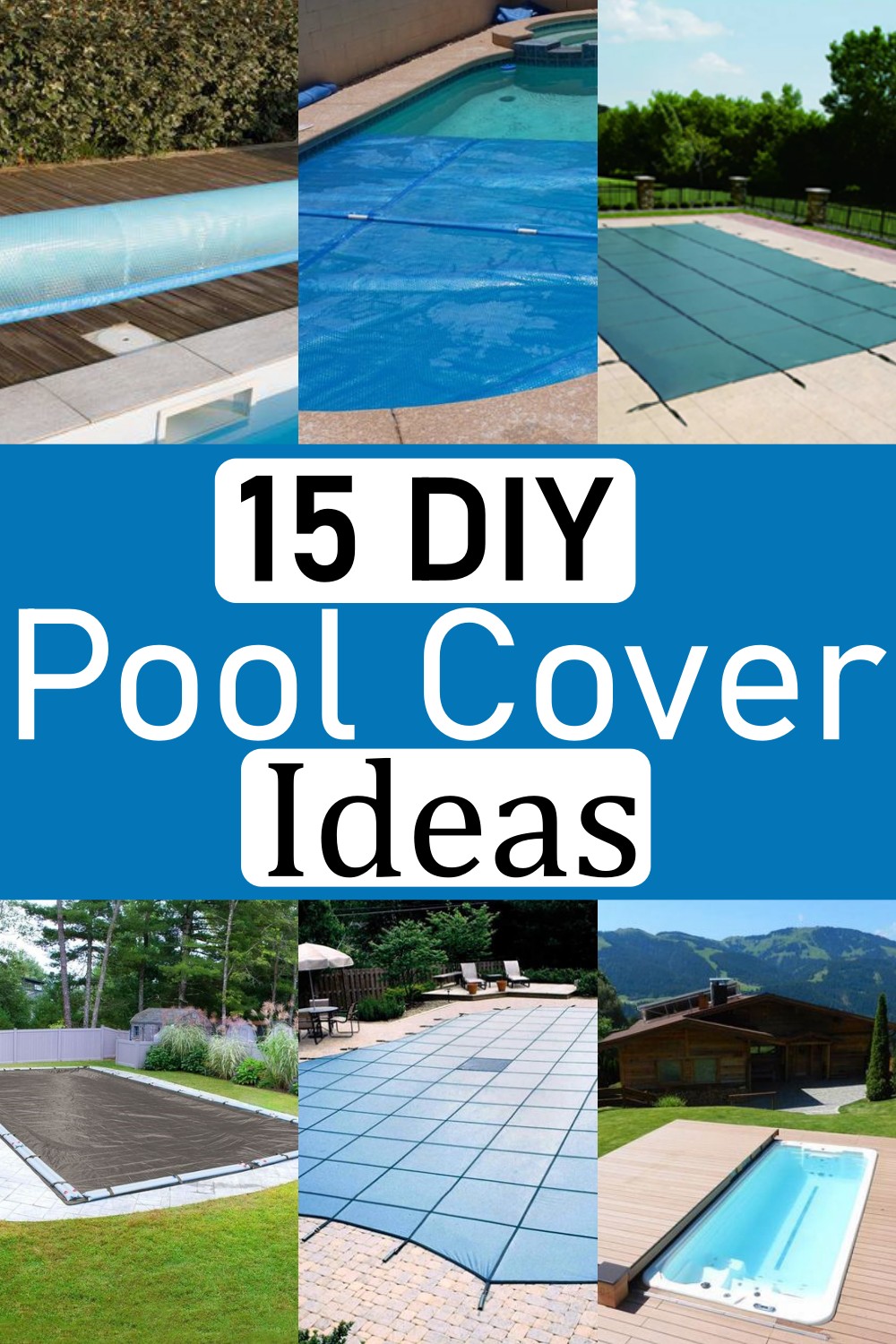 A pool cover is a cheap and effective way to keep your pool clean during the summer. Swimming pools are expensive to maintain, and hiring someone to clean them is even more expensive. A DIY pool cover can be made using a few simple materials and tools; this way, you can save money and do your part for the environment. The good thing about these covers is that they can be easily made. There are many DIY pool cover ideas, but we have compiled the best ones.
Are you looking for a cool pool cover that is cheap, easy and quick to make? Here are 15 DIY Pool Cover ideas to get started.
You Can See: 10 DIY Pool Waterfall Ideas To Make Backyard Oasis
Elite Pool Covers Installation
Want to install an elite pool cover? No worries, it's easy. This video will show you the process from start to finish. First, unroll the pool cover tarp and place it over your pool. Trim all four sides, then pull the elastic banding around the edge of your pool and secure it to anchor points. Next, use the second set of hands to roll up the cover tarp to slide into itself like a giant sleeping bag. Lastly, secure all four corners with four straps attached to anchors near each corner of your pool deck (also shown in the video).
How To DIY A Pool Cover From A Tarp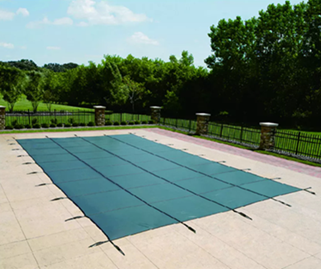 Pool covers are very handy in preventing water evaporation; even more so, they create an environment that's warm enough for your swimming pool water to stay clean. While there are many other options available that you can use as pool covers, nothing beats the quality, durability and cost-effectiveness of a tarp. This guide is all about how to make a pool cover out of tarps and will show you how to measure and choose the right size for your needs
Swimming Pool Blanket
Are you looking for an inexpensive pool cover for your pool but don't want to spend a lot of money? Look no further; this DIY Swimming Pool Blanket is an inexpensive solution to your pool cover needs. This tutorial will teach you how to make a cooling blanket for your swimming pool. All you need are a couple of materials, some PVC pipes and some hardware from the local hardware store, and you will be on your way to having an attractive cover on your own above-ground vinyl liner pool.
Inground Pool Cover
Covering your inground pool by yourself is easy, fast and fun because it only involves a few simple steps. This DIY project is simple, inexpensive and easy to build. It consists of a large, heavy tarp suspended from a frame made from commercial strength PVC pipe. It works well as you can lay it on the water like a roof over your swimming pool. The frame has wheels on one end, so it can be rolled out of the way when not in use.
Rolling Pool Cover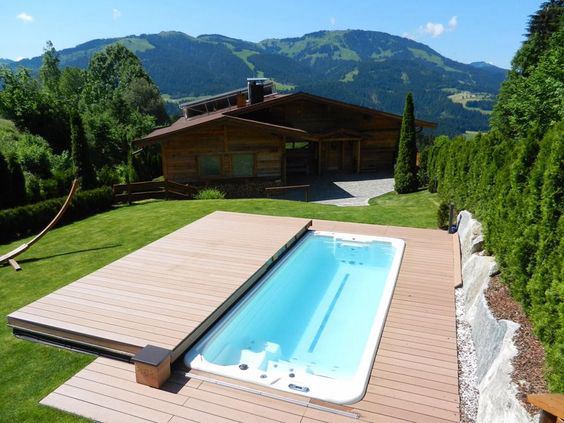 This is a very luxurious pool cover, and who wouldn't want to have such a thing in their home, especially when it comes to protecting their pool from the eyes of strangers, pets and other trespassers. The pool cover is not cheap, but if you invest, you can be sure that you'll get something like this for your pool. This pool cover will be the envy of everyone in your neighborhood.
How To Make A Pool Cover
If you have a pool, you also need a cover. Pool covers keep water warm, and they make the water look cleaner. All pool covers are not made equal, though some can leave gaps and allow debris to enter your pool. The best way to create a pool cover is by creating one from scratch, and this video will teach you how to do it. You will need pipes, tarpaulin and other materials for this, but once you know how to make a cover from home, you can create one when needed and save yourself from spending money on new ones each time.
Simple Pool Cover
If you don't want to spend money on a pool cover, here's a wonderful DIY project that will help you reduce the rate of water evaporation by covering your pool. The PVC pipe provides a tight fit, which is essential for any pool cover. The bubble plastic and adhesive included in the steps allow you to set it up and take it down quickly on most days while allowing airflow. That's it! Click through for the full step-by-step video!
DIY Pool Cover Solution
Tired of your pool cover blowing off in the wind? Or afraid of using a solar cover because it can get too hot and burn your liner? Or worried about chemicals eating through your expensive solar cover? Instead, try this DIY pool water cooler. It's easy to make, inexpensive, and super effective in the summer heat. This is an easy way to keep water out of the pool. It can take some time and work, but it is well worth it.
Inground Pool Cover Idea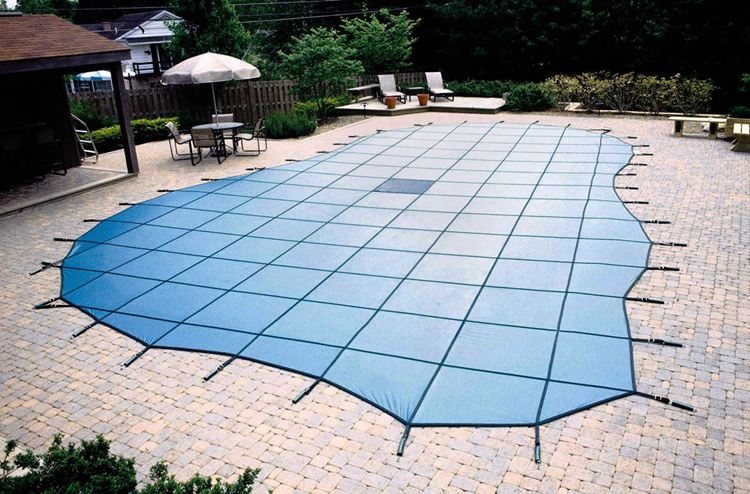 If you have an inground pool, you probably have a pool cover to protect the water from evaporation. But many people don't know how to get creative with their pool cover. When you decide to spend money on your pool, spend it well! You can get quality with this pool cover. The best way to beautify your pool is to add some aesthetic value, which can do through fancy design on your pool cover. It not just adds beauty but saves money as well.
DIY Pool Cover Using PVC
This video will show you how to create a pool cover using PVC. It is an easy project that only requires some PVC piping and joints. The video shows how you can connect the pipes to form a frame that goes around your pool, then hang the tarp over it when it is not in use for extra protection from the sun, bugs, snow and leaves. It covers the entire pool, so there's no lifting and moving heavy objects while maintaining an easy access point for maintenance and cleaning.
DIY PVC Pool Cover
Covered pools are safer and more durable than uncovered pools. A pool cover also prevents debris from entering the water, keeping it clean and healthy. With PVC pipes, you can create your PVC pool cover! Build your own and protect your investment using this DIY PVC Pool Cover tutorial. All you need to cover your above-ground pool is a tarp and PVC pipes. Making this cover will take a bit of time, but it will be worth it in the end!
Quick Pool Cover Idea
Don't spend thousands of dollars on a cover. Here is an easy DIY quick pool cover idea you can build in an afternoon. This ladder idea can help keep the water cold and sturdy while the water collects rainwater, so it doesn't evaporate as quickly. This is the easiest pool cover design possible, and it works great! Find out how the creator of this video made the pool cover just in a day!
DIY Swimming Pool Cover
This DIY swimming pool cover is a great way to keep your pool warm in the winter! This is an easy and inexpensive project that can help you with energy savings and save time and money. You will need small PVC piping, couplings and pipe glue. You can get all the stuff at your local hardware store or online. Once you have all the materials, follow the tutorial to create this amazing solar blanket reel at the end of your pool.
DIY Pool Cover Build
This simple DIY pool cover is easy to make and will last for years. It's a great homemade pool cover for use in colder climates or if you don't want to deal with large amounts of snowfall. This method uses wood and a tarp that can withstand strong winds with no issue! This video tutorial will walk you through step-by-step directions on how to build it, even providing the measurements needed to create your own."
Inground Pool Cover Idea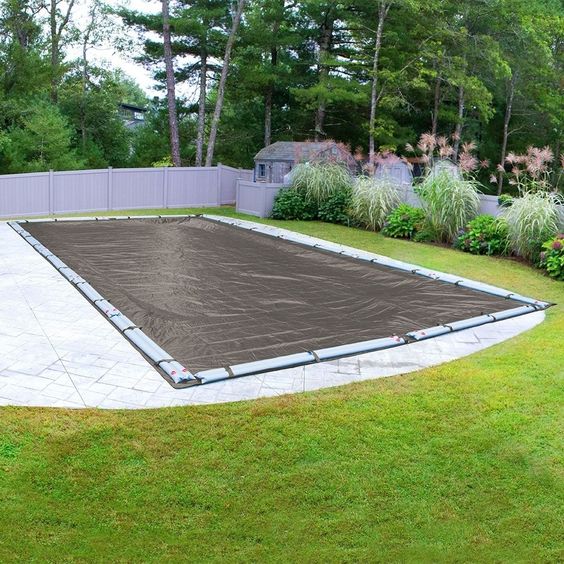 If you are a pool owner, you might have to know everything about the importance of pool covers. Pool covers are important for all above-ground and inground pools. These pool covers work like magic if you want to save your pool from rain and other bad weather. Lots of people out there who have done some nice looking DIY inground pool cover designs. Being super easy to install, this pool cover is the best option to get started with, even if you are a beginner.