Slides are entertaining for all ages, and here is an outstanding selection of 19 DIY slide projects to get your hands dirty. Everything from plastic to wooden slides, from cardboard to bounce house slides. You'll find something perfect for you! Making slides is a fun and easy project for anyone to do. You can also make many different types, from simple slides that can finish in less than an hour to super-advanced marvels that keep you busy for days. You can find DIY slides and many other parts of your home or yard that can transform into a fun fall!
A DIY slide is an excellent addition to any home or business looking to add fun and excitement to their outdoor space. Think back to your childhood, rolling down the slide at your neighbourhood park or playground with friends and family. As an adult, create a similar paradise for you, your loved ones, and new friends! These are 19 DIY slide projects that you can make at home. They are great additions to a playground or backyard. From crafts and woodworking projects to fun DIY games, Here is an excellent collection of ready-to-build guides that are easy to follow. A little imagination goes a long way, especially when having fun with your kids!
How to Build A Monster Play Slide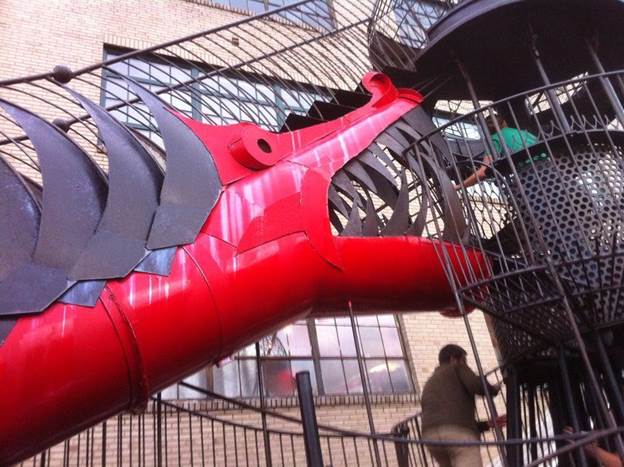 This tutorial will show how to build your DIY monster play slide. You'll need experience in welding and other forms of mental workout craftsmanship. However, if you're patient and take your time, you could make a decent monster slide without previous experience. Building a monster play slide for kids can be tons of fun as it's an excellent project for you and your child. Taking the time to make a monster-themed play structure, you and your child can enjoy putting all the plans into motion, seeing it grow, and finally being able to show off your masterpiece. This tutorial guides you through the technical and relevant know-how in making your monster play structure.
How To Build A Rolling Pipe Slide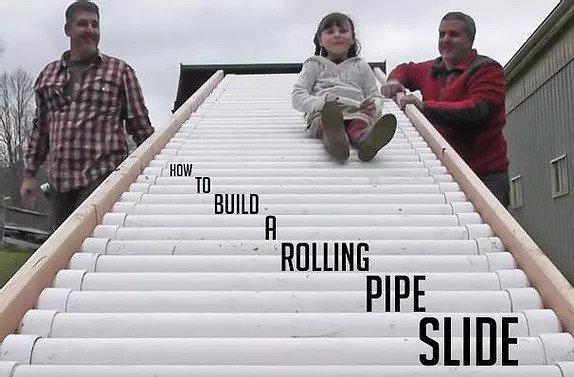 A rolling pipe slide is a fun attraction that catches the eye of people passing by. It might not be everyone's cup of tea but it would be especially enjoyed by kids and families. The rolling slide is a unique type of slide that has been used as an attraction at various trade fairs, tourist attractions, and amusement parks. While this may not be the most affordable option, it's worth looking at if you want to add some flair to your attraction. Building the slide is easy; the only challenging part will be having enough time and resources to complete it. Start gathering the materials early so that you don't have to rush at the last minute and make expensive mistakes.
How To Build A Wooden Slide
A slide is a fun outdoor toy to build for kids. It tries to keep the kid busy and, simultaneously, learn about physics. These slides are also easy to make and require minimum material. They can be made from scrap wood available at home or taken from the garbage. The drop is the most important toy for your child. It keeps them active and plays a vital role in developing their motor skills. The wooden slide is an excellent project for your little ones. It is also great for their motor skills and convenient for you to set up on a level surface in your backyard. It needs a small amount of maintenance and oiling to stay in good condition.
How To Bend Wood Into A Slide
A wooden slide is a fantastic addition to any backyard or park. This can be done using different types of scrap wood in the garage or shed. The best part about this project is it doesn't require much experience, just the desire to create something unique and functional. Wood slides are fun to spice up your living room or playroom. Bending the wood in specific ways will make a slide that twists in ways you would have never thought of. A variety of techniques can be used to create different types of slides. Whether you bend wood using heat, steam, or even pressure and hand tools, this tutorial is an excellent place to start on your way to having a functional piece of art under your feet.
DIY Outdoor Playset Slide
This DIY outdoor slide is probably one of the most fun ways to bring back those childhood days. It's perfect for doing with your kids, and they will enjoy it all summer long. If you don't have any woodworking experience, it might be good to speak with someone who does before beginning this project. The best way to transform the backyard into a fun and exciting place for the kids is to install an outdoor playset slide. This DIY Woodworking project will surely be a hit with your kids. They will have more reasons to love being outdoors with its addition.
DIY Cardboard Slide
A cardboard slide is an excellent addition to any playground or sandbox, and also it's easy to make! Cardboard slides have been a staple of childhood for a long time, but the new feel of cardboard slides takes that to a new level. Follow the instructions, and you'll have a kids' plaything that adults envy! This exciting card box slide is constructed from large cardboard boxes and requires only essential tools such as glue and a sharp-bladed utility knife. The simplicity of this project makes it ideal for aspiring carpenters of all ages, and it can be customized to suit just about any decor or theme you can think of!
Halloween Candy Slide DIY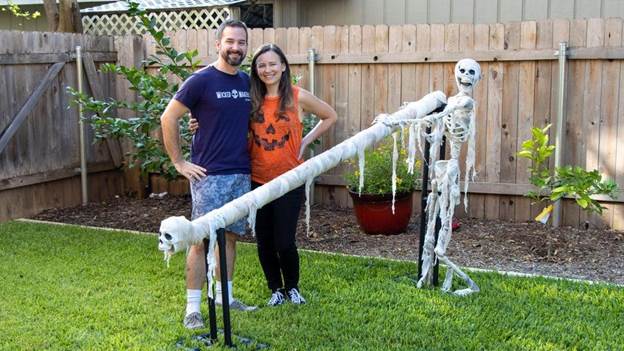 The Halloween Candy Slide DIY is a fun and easy make that your little trick-or-treaters will enjoy. The perfect way to entertain them while keeping them safe and preventing them from wandering off in an attempt to get more candy than they can eat. DIY Halloween candy slide is an excellent activity for the kids on Halloween night. It is perfect for entertaining little trick-or-treaters while observing social distancing. All you need is a candy slide DIY to keep your little visitors safe from harm. With simple instructions, you can build it yourself quickly and easily.
DIY Wooden Slide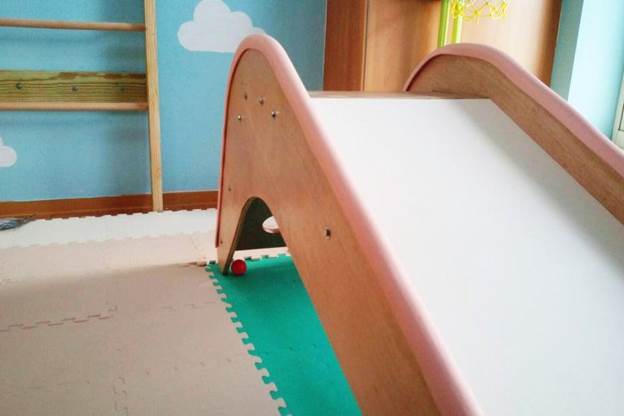 This DIY Wooden Slide makes a great addition to any backyard. The slide is made of wood and is fully customizable, so you can adjust the dimensions to suit your particular space. This wooden slide is easy to install, making it an excellent project for any do-it-yourselfer. It's also strong enough to support adults and children alike! It is very uncomplicated to make a DIY wooden slide. You can see the video to see how easy it can make it. You can customize the dimensions of this wooden slide to make it bigger or smaller. Perfect for your child's backyard playground, it features a sturdy construction and a smooth finish.
How To Build A Giant Slide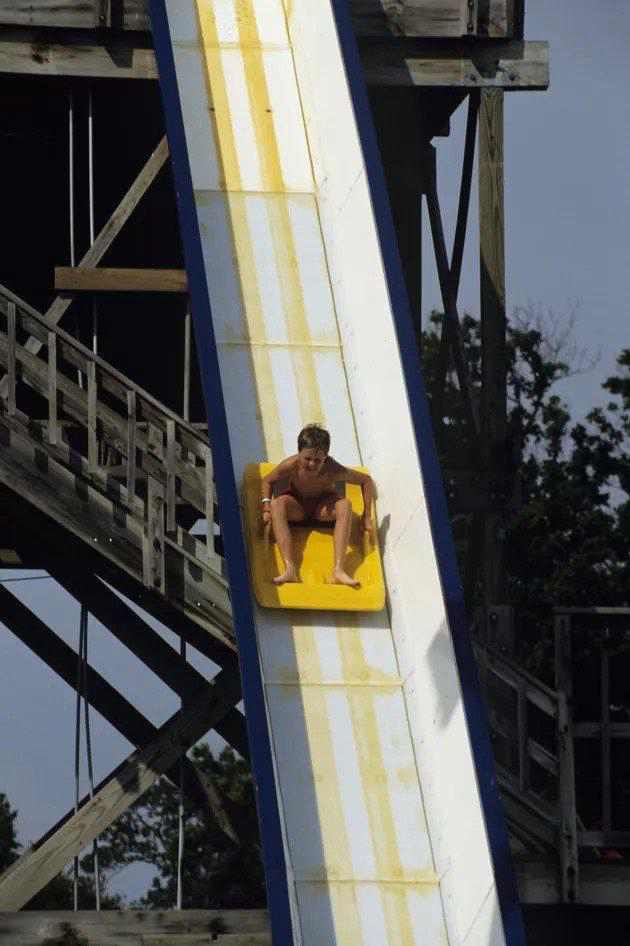 A Giant Slide is an excellent addition to your backyard, allowing you to create a thrilling experience for all your friends. Build it yourself with this durable and easy-to-follow kit. Be sure to have it inspected by a professional to ensure the safety of all slide users. You can quickly build a giant slide using essential equipment and instructions. Learn how to construct your big backyard slide with this handy guide that shows you every step of the way. An easy-to-follow book filled with colour photos, diagrams, and details will give you everything you need to know to build a secure version of this popular summertime activity for children.
DIY Stairs Slide
These DIY sliding stairs are a fun and easy way to bring excitement to your home. All you need is some cardboard, some rope, and tape, and you'll have a slide in no time. Please put it on the stairs of your choice or the floor in the basement, and let the fun begin! If you have stairs, your kids will want a slide. You can make many DIY stair slides yourself, providing endless fun for the little ones. This particular one is made with cardboard boxes and rope, since the materials needed are cheap yet strong enough to carry the weight of an adult.
DIY Slide
A slide can be a fascinating addition to your backyard. It's great fun for you and your loved ones, especially kids who love active games. This DIY Slide is made alongside a climbing wall and attached to an already playhouse. It's a great resource material if you're looking to revamp an old playhouse or surprise the kids with something new. This SlideSlide is excellent for backyard playgrounds as a climbing course and play structure. The design allows climbers to practice climbing individually while still participating in a group setting. In addition, the SlideSlide makes an excellent feature alongside a climbing wall and is attached to an already playhouse.
DIY Water Slide
Water slides are great for parties and events. DIY water slides are fun to make and a favorite among kids and adults. See how to make a slide using a few stairs as the foundation and other everyday household items from one SIMPLE idea! This is a great way to use the stairs you already have. This slide is so easy to make that all you need are some essential tools and supplies. You can recreate a fun summer activity using these simple instructions or create a fun alternative to the traditional bouncy house party! This DIY water slide uses the already existing stairs as a foundation of sorts, and It Can easily be sourced from all other necessary supplies.
Box Slide DIY
Box slides are a great combination of fun and thrill. They make for significant play structures, but they can also be used as part of backyard theme decorating. The options are limitless. If you decide to build a DIY slide, follow the instructions carefully and use sturdy materials that will not tip over or break easily. The kids will love you for making this DIY box slide! This fun project is great for family and friends or even for making a gift for someone special. A perfect addition to any backyard or playground, the possibilities are endless.
DIY Slip And Slide
This DIY Slip And Slide makes for a fun summer activity for the whole family. The idea is simple, take some plastic sheeting, attach tent stakes and anchors to ensure the sheeting doesn't move along the surface you have selected to lay it on, and then enjoy sliding down! You can make this fun slip and slide as long or as short as you want to depend on how many lengths of tent stakes you provide. This DIY Slip N Slide will create the perfect slip and slide for your next pool party. This project is easy to develop and requires just a few simple materials. Enjoy hours of fun on a hill with family and friends.
DIY Kids Slide
These DIY kids' slides are an excellent way to recycle old scrap and create a fun toy for the kids. It can be made using cartons, milk cans, cardboard boxes, and other items sourced from around the house. The project also helps you save money by using things you already have at home. The DIY kids slide fun and creative toy for your little one. Can customize this easy project to suit your kid's preference and imagination. Show them how to turn ordinary household items into something extraordinary with the help of this tutorial.
DIY Outdoor Slide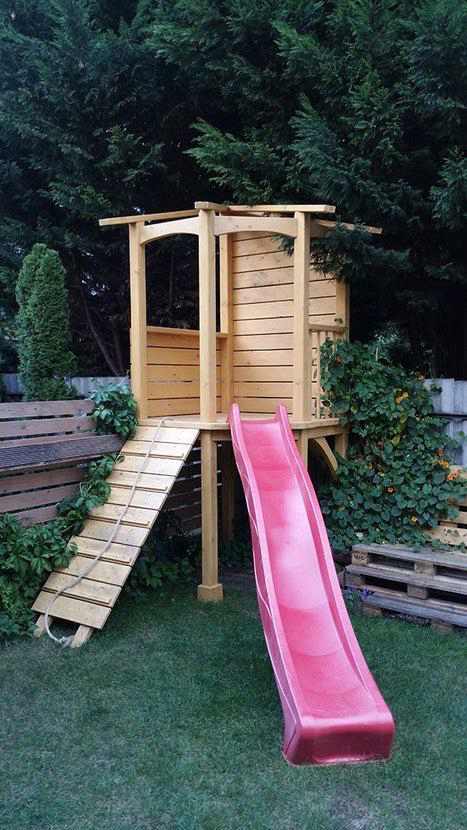 The DIY outdoor slide is a summer project that your children will love. An excellent 3D DIY Outdoor Slide that's easy to build and perfect for the backyard! The tutorial comes with a 3D plan that can help you ease into what you're setting out to do and act as a mental guide for what your end product should look like. Slide down to the bottom of a rainbow with our DIY Outdoor Slide. This durable plastic slide features double handrails and is easily attached to a tree for hours of fun! This DIY Outdoor Slide is perfect for kids who love to play outside.
DIY Slip And Slide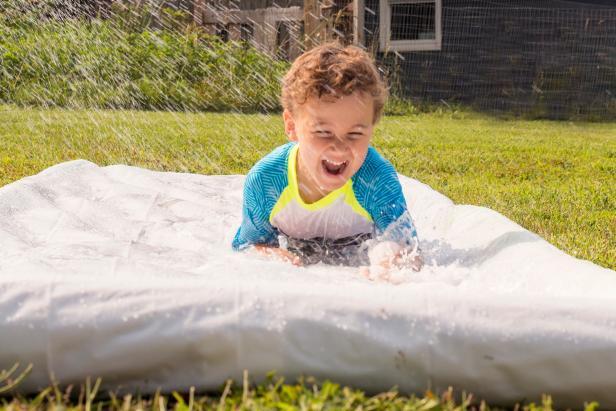 The DIY Slip and Slide has been created to put a smile on your face while having fun with friends and family. You will need suitable materials for this project, such as a water hose, filter funnel, nozzle, and tape. Your kids or guests will love sliding down this DIY Slip and Slide, making it a significant sum. If you're glancing to have a blast while staying cool this summer, check out these DIY Slip and Slide kits! Er activity for the neighbourhood or backyard. This DIY slip and slide is a great way to have fun in the sun! Just fill it with water, watch it do its thing, and have tons of fun.
How To Add A Slide To Your Stairs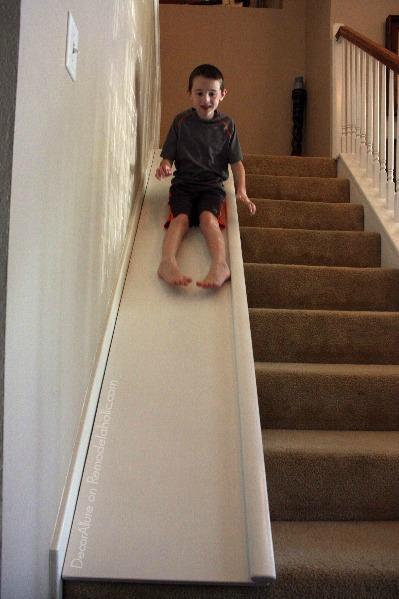 These DIY sliding stairs are a great way to make the most of what you already have. It is straightforward, and it can be removed easily if needed. As you can see from the photos, this is a slide anyone can add to their stairs. You could use other materials on the top, such as a piece of plywood, or make a deck out of it. The choice is yours! Using your staircase, you will be able to make a slide for children to enjoy. This is a great way to keep the kids entertained and make your house safer.
DIY Indoor Wooden Slide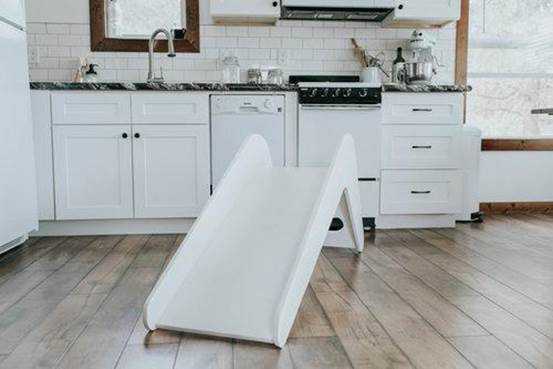 The DIY indoor wooden slide is perfect for toddlers and young children. It's a great addition to any playroom or basement and can be used in an existing structure or as part of a larger project. It is inexpensive to get the kids a new toy without breaking your budget. You will only need basic woodworking skills and patience to build this slide, and then it's ready for hours of fun. This DIY wooden indoor slide has a super-sized look that easily graces any kid's playroom. It's perfect for toddlers and kids aged 3 to 12. With simple woodcuts and an assembly time of about 5 hours, this wooden slide is an excellent project for dad, uncle, or grandpa to work on with kids.