If you love sledding or good thrilling adventures, then follow these DIY sled ideas are great ways to give your own sled that special touch. Sledding is a great way to bring the family together and get you out of the house for some fun in the snow. No matter what kind of sled you have at home, these projects can help personalize it and make it your own. They're all easy for kids to help so everyone can get involved. You can also use the ideas in this article as inspiration for creating even more unique DIY sleds of your own.
Homemade Weigh Sled Ideas

Making things is fun and rewarding, but if you want to take your crafting to the next level this winter, build yourself a sled! Not only is sledding fun, but it's also a great way to get exercise in the winter. Though there are many ways to go about building a sled of your own, here are 22 different DIY sled plans for you to try. These projects include wooden sleds, plastic sleds, how to make a sled out of cardboard, and more. They're easy enough for anyone to complete—children can make some of these with adult supervision—and they'll be ready for you and your friends to play with in no time.
Advantages Of Homemade DIY Sled Projects
You might be wondering what makes sledding so appealing. There are several advantages to DIY sled options, including:
It's fun! Sledding is a classic American pastime that people of all ages can enjoy. You get to enjoy the thrill of riding down a snowy hill on your own homemade sled, and you also get to spend time with family and friends doing something fun together.
It's cheap! A DIY sled project doesn't have to cost you a fortune. You can find used materials at thrift stores or around your house if you want something specific (like old buckets). If you are short on supplies, ask around — someone might have something they are willing to give away or sell at a low cost!
It's easy! Most DIY sled projects don't require any special skills or tools. If you can use a hammer and screwdriver (or even just pliers), then there's no reason why you can't build your sledding device!
DIY Pulk Sled
Do you love winter adventures but have trouble finding a sled that fits your needs? This pulk sled is the perfect solution. The fabric bag makes it easy to pull and carry without adding weight to the sled. Plus, it's super durable! This pulk sled is easy to build and will be a great addition to your winter gear. The large sleds are functional when hauling a lot of equipment while on an outdoor adventure. It is durable and great to use for winter activities. It will be perfect for the kid's safety in the snow!
DIY Vintage Wooden Sled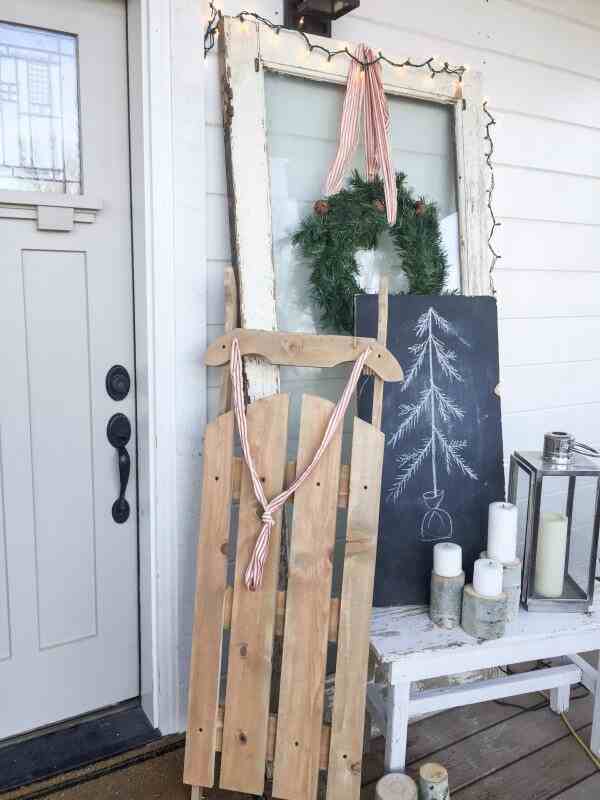 A wooden sled is a fun project and can be customized in several ways. You can choose to paint your wooden sled the way you like or decorate it with different accessories. Building one requires simple tools, and keeping the process simple ensures a smooth ride for your family. Try this guide on building a vintage wooden sled from scratch using simple tools and design elements. All you need is some spare lumber, an elastic rope, and sandpaper. The perfect gift for the Kindergarten Graduate or Grandson/Niece!
DIY Steerable Sled
Winter is coming, and what better way to use it than by having a good time with your friends and family on this steerable sled? Similar to a mountain sled, it can be steered in any direction. This simple DIY project is perfect for kids and adults alike. The process is pretty straightforward and skillfully done. You will need to be an amateur woodworker with a passion for DIY projects. It will be slightly challenging for your carpentry skills, but the experience of building something unique will be worth it. You can do this on the weekend, but don't forget that safety first!
$5 PVC Sled
Are you looking for an easy project to do? Or a sled that can be made cheaply at the same time? Here's what you will need: PVC pipe, glue, and paint. The project involves connecting some lines, fastening them, and painting them. This sled is made by only spending $5; hence it is a cost-saving sled and easy to make. Making the sled is too easy; this project should be seamless, with only some connections and drilling here and there.
DIY Homemade Snow Sled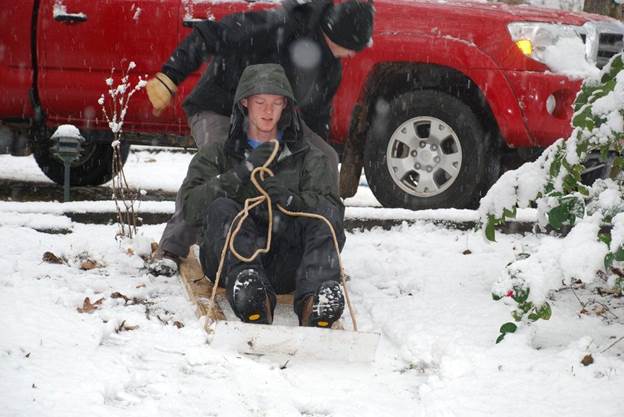 Build your own DIY Homemade Snow Sled and have some fun in the snow. This easy-to-follow tutorial is ideal for beginning woodworkers, with plans that walk you through a simple build. The finished sled should last you for years of fun on the slopes. With the winter season upon us, it's time to build a DIY snow sled. This homemade sled will work perfectly on any hill and can be constructed quickly with only a drill and some screws. This outdoor hobby project will have you on the snow in no time. Take your family and friends out to the mountains using this simple DIY project.
DIY Butt Board Sled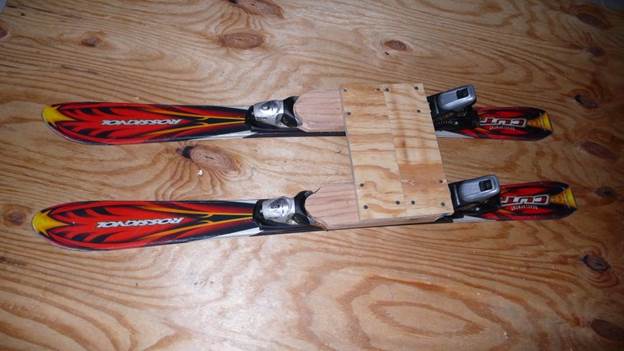 Whether you want to impress your friends or family, this DIY sled has the power to do both. Using old skills and items found at home, you can create a unique sled that only those who know the secret will be able to build. This project will take you only one day to finish, but it won't cost much because the materials are cheap and readily available. This board is straightforward to make; you can use an old skateboard or a piece of wood to create one. It comes in handy when the snow comes down, so don't forget to get one after you've made this."
DIY Sled For Workout
This DIY sled is a great way to keep fit. You will need a tire, some wood, and tools for building. A rope and a belt will be needed that goes around your waist. You can do this DIY project with your hands at home. Make this sled if you want something to keep your legs fit and robust. All you need is wood, a tire, rope, and a belt around your waist. This way, you can easily use it in any urban spot.
DIY Snow Air Sled
The DIY Snow Air Sled is a great way to have fun and stay active in winter. It is a motor-powered snow sled that can be used with or without a hill. You will need time, patience, and some skills for this project. The process involves using power drills, a manual hacksaw, and long-nosed pliers, which are necessary tools for building this gadget from scratch. After you have all the parts, you must assemble them carefully and attach them securely.
How To Build A Sled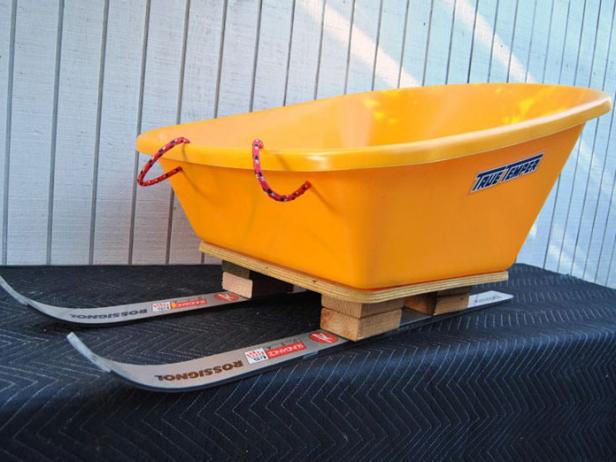 This tutorial is undoubtedly for you if you want a fun and easy-to-build DIY sled project. The creators built a sled from a pair of old skis and a wheelbarrow. This is such a fun project that can be done in no time. This fabulous DIY project will be perfect if you have old skis at home! It's built using two old skis or a pair of snowboards and attaching them with a wheelbarrow without much trouble. You can probably get it done in no time if you decide to build one of these for your kids or grandkids!
You can also see: DIY Ski Rack Projects
DIY Christmas Sled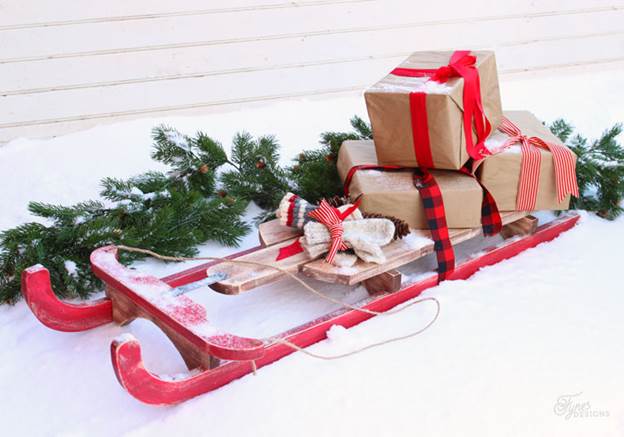 This Christmas sled is the perfect addition to your holiday decor. It can be made from wood or plastic, and the decorating is easy. This is a great DIY project for beginner makers or any age! This wood sled will make for a great Christmas decoration, especially if you have children. It is a bit more complicated than most other crafts, but it's not too difficult and will help keep you entertained while giving you something lovely to hang on your wall at Christmas.
Homemade Toboggan Sled
This DIY sled is perfect for the whole family. It's not just fun and exciting but also very safe to use. The tutorial will walk you through everything from cutting the wood to your final sanding and painting steps. You will feel proud of yourself when you finish this project, and no doubt be looking forward to many years of having fun with it. This DIY sled is a fun craft project for the whole family. Made from wood, it has a durable finish that gives it an attractive look. With its well-sized seat, you can sit on it comfortably and enjoy your ride as you glide down snow-covered slopes.
DIY Tire Sled
Do you want to increase your stamina and strength? In addition to spending some time in the gym, you can do that without spending a single cent by building a tire sled. The creator of this tutorial will show you how to make one for yourself so that everything will be fun and easy. A tire sled is an excellent tool for working out. It can be used for athletics, hiking, outdoor activities, and children's play. In this video, the creator shows how to build one from scratch, giving tips on the tools you will need and how to use them. This would be a great way to burn calories while having fun with your kids!
DIY Race Sled
Are you looking for a way to exercise or have some fun? The DIY Race Sled is a great idea. You can build it yourself with ease and have plenty of fun shredding behind your friends. Kids, get those tools out and make your own race sled. You'll probably want to recruit some friends to help, but you should be done making one of these in no time. The building process is relatively easy to follow; follow the step-by-step instructions in the video below, and you'll have a memorable time with your family.
Steerable Plumbing Tube Sled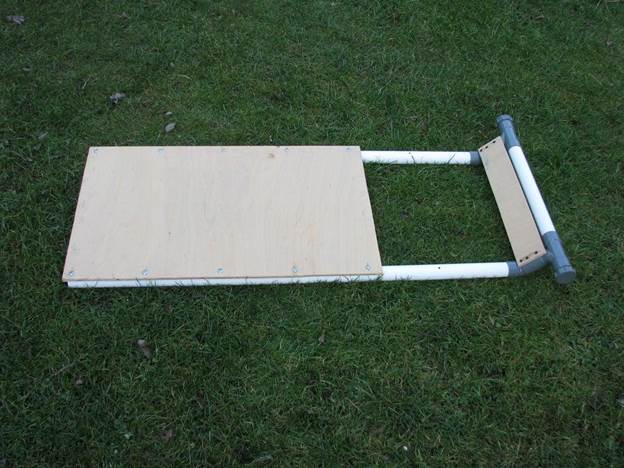 What can be more fun than a DIY sled? How about a steerable plumbers tube sled? It's easier to do than you might think. You're good to grab some PVC pipes and plywood. The best part is that this fun DIY project is cheap, so it'll be easy for you to make one of these without breaking the bank. This sled is an old favorite for sledding, but it can also be perfect for riding with your kids. It's steerable and made from PVC pipes, but it only takes a couple of hours to put together. Even if you don't have a woodworking shop, this is a great project to try.
DIY Lightweight Sled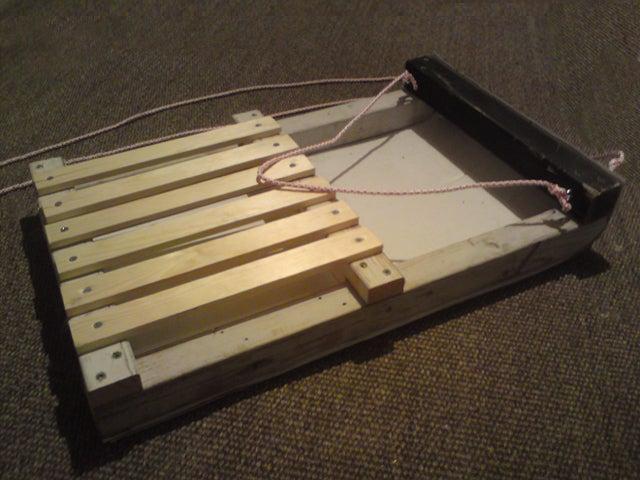 Learn how to build a DIY sled that is lightweight, fast, and easy to make. With some recycled materials and a couple of tools, you can make this sled in no time -It will take less than 2 hours to complete. This DIY lightweight sled is fast, simple, very easy, and inexpensive to build. The materials are easy to find, and you can have fun sledding in no time with a couple of tools. It is super simple to make and won't cost you much. It is fast, simple, and straightforward to build. You will also need a couple of tools.
DIY Workout Sled
Workout Sled lets you have the most fun and effective workout ever! This simple do-it-yourself workout sled can help you lose fat, build muscle and improve cardio endurance. DIY Workout Sleds are heavy-duty, easy to make, and will help you reach your fitness goals faster than ever. Not only that, but it is durable, leak-free, and more space-saving than the others. If you are looking for something sturdy and can take on anything thrown at it, then this is what you need!
11. DIY Play Cardboard Sled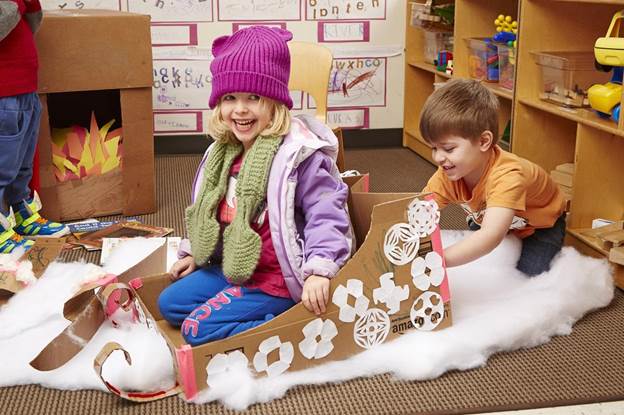 This play cardboard sled is super easy to make. All you need is a few supplies and a little bit of patience! Make your own sled with just two pieces of cardboard, some duct tape, a roll of painter's tape, and a rope. Your kids will love sliding down the hill in this colorful one-of-a-kind sled at their next winter picnic or snow day. This DIY Play Cardboard Sled is a fun project that can be made quickly with minimal tools and supplies. This sled will keep kids distracted for hours, and you can build it right in your living room!
How To Make A Pulk Sled
You need the best pulk sled for your next outdoor activity to make your life easier. This pulk sled allows you to carry your gear with ease and comfort. It will be a durable sled built to last even on the roughest terrain, so you can enjoy the outdoors with one of the most comfortable ways to carry your gear. With this tutorial, you'll be able to make one of these in 30 minutes. This is one of the most durable pulk sleds you can find on the market, and it can last for years without giving in to tears.
How To Make A DIY Drag Sled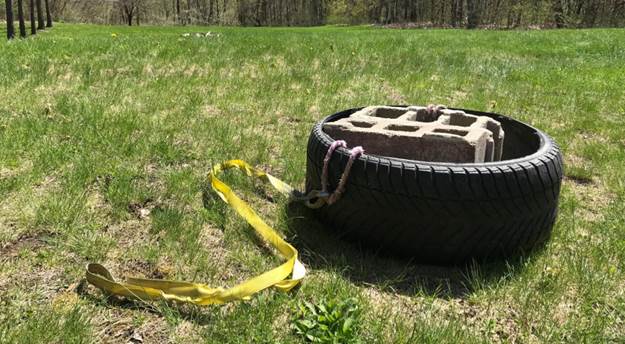 A drag sled is a right choice if you love working out. It allows your body to be engaged while you move. But it's tough to find a drag sled in the markets; not all of them are at affordable prices. To give you a hand, we are here with an easy way to make your own drag sled using basic materials readily available near your house. It's very low-cost and easy to build, as well as portable. You can take it anywhere to ensure you get the most out of your workouts. It will last for years since it is made out of concrete, and the creator was able to complete it in less than 10 minutes without any tools needed!
DIY Christmas Sled Ornament
A sled ornament is a beautiful way to add visual interest to your Christmas tree. This sled ornament, which can be made for around $10, is sure to please young kids and adults alike. If you're looking for a fun project, this is it. Decorate your home with a set of stunning DIY Christmas sled ornaments. This simple project can be completed in a day, and it's sure to become a treasured family heirloom that you can pass down through generations.
DIY Fastest Sled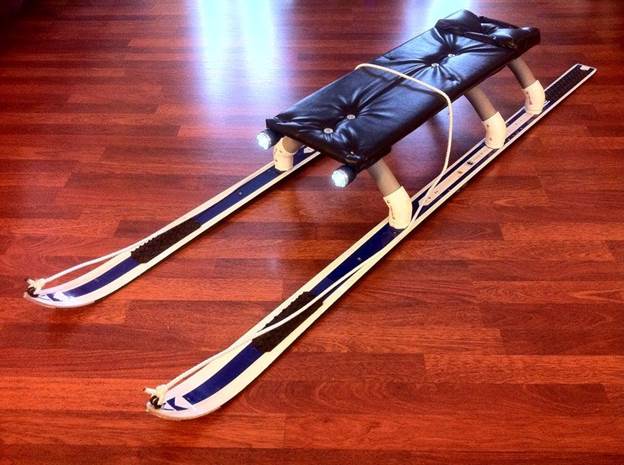 Are you looking for something fast and fun? This sled is sure to be a winner. It is easy to assemble with materials you probably have on hand and will keep the kids entertained all winter long. This project is so fun with your kids that it will instantly become their favorite sled. It's also a great project for parents because it's fast and durable. If you're looking to make your own "Fastest Sled" or have an idea, this is a great place to start.
DIY Simple Christmas Sled
You need the best pulk sled for your next outdoor activity to make your life easier. This pulk sled allows you to carry your gear with ease and comfort. It will be a durable sled built to last even on the roughest terrain, so you can enjoy the outdoors with one of the most comfortable ways to carry your gear. With this tutorial, you'll be able to make one of these in 30 minutes. This is one of the most durable pulk sleds you can find on the market, and it can last for years without giving in to tears.