Do you have a little extra time and a lot of ambition this weekend? Then why not tackle one of these paddle board plans? You'll be the envy of all your friends, who will want to come over and try out your new board. You can even make some money selling your creations on the side! Sturdy and strong, paddle boards are the best way to travel along the water. Your board will be your faithful companion when you're out on the water, taking in new landscapes, meeting friends, or catching some sun. Investing in a paddle board is a good idea because they're durable - you can use them for many years with proper care! It may look challenging to build yourself, but using these 14 DIY Paddle Board Plans is relatively straightforward.
Cheap DIY Paddle Board Plans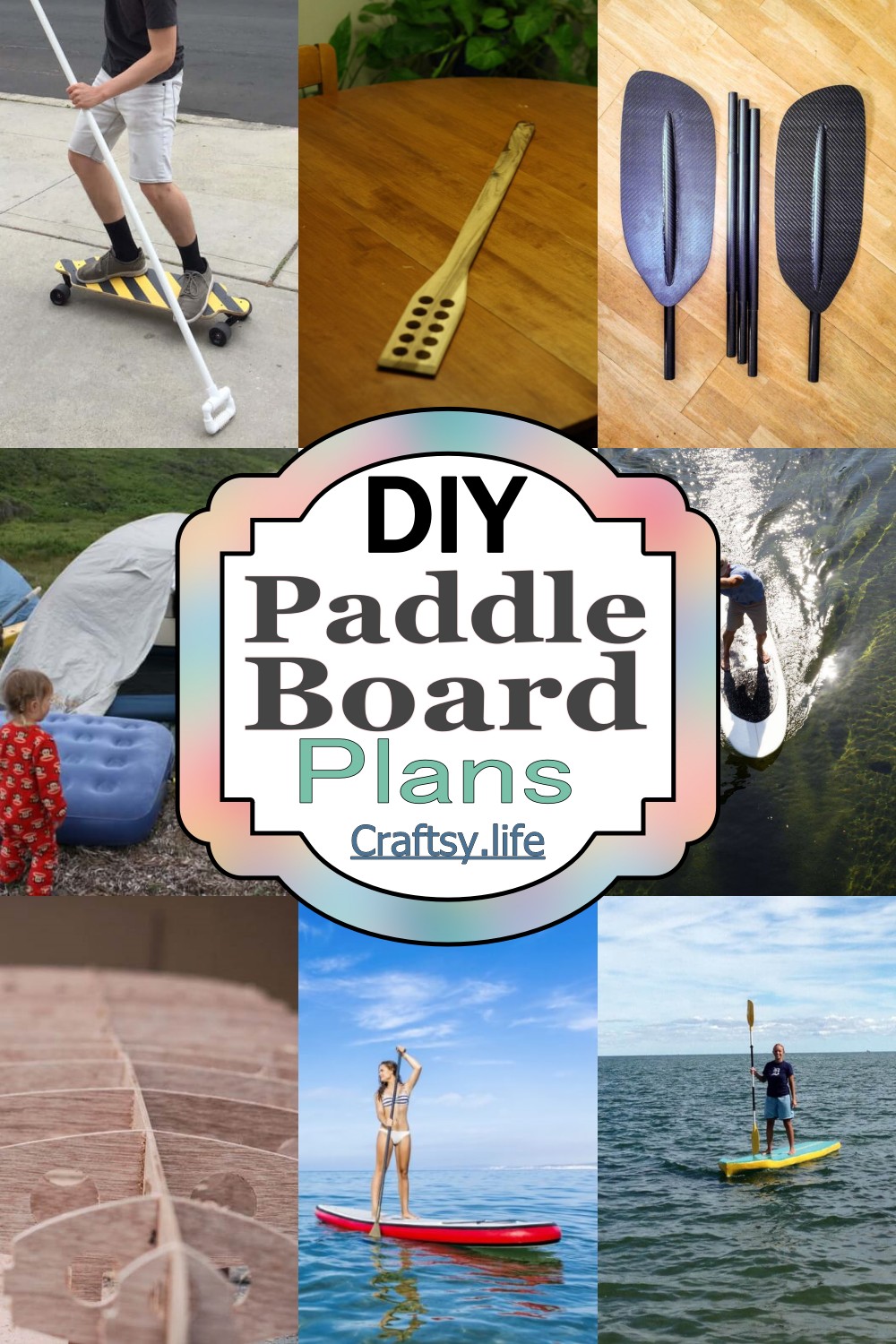 Build your own paddle board and take it out on the water! Paddleboarding is one of the fastest-growing watersports in the world. As paddle boarding becomes more popular, more and more people are looking for ways to enjoy it on a budget. Luckily, there are many ways to save money while still having a great time on the water. Building your own paddle board from scratch is easier than you think. The great thing about these DIY plans is that they don't require special skills; if you can follow directions, you can build your own paddle board home. These plans give you everything step-by-step, with plenty of illustrations to help you through.
Pros And Cons Of DIY Paddle Board Plans
DIY paddle board plans are great for people who want to build their own boards but also have disadvantages.
Pros: The main advantage of DIY paddle board plans is that you can get precisely what you want. You can choose a shape, size, type of wood, and other features that suit your needs and desires. You also won't have to pay someone else to make your board for you or wait for them to ship it out. This can save you both time and money.
Cons: The main disadvantage of DIY paddle board plans is that they require a lot of skill and experience. Building a paddle board requires different techniques than most other projects, even if you've made other wooden objects. It's also important to know how to use power tools safely so that you don't hurt yourself or anyone else while working on your paddle board project (or any other project).
Wooden DIY Paddle Board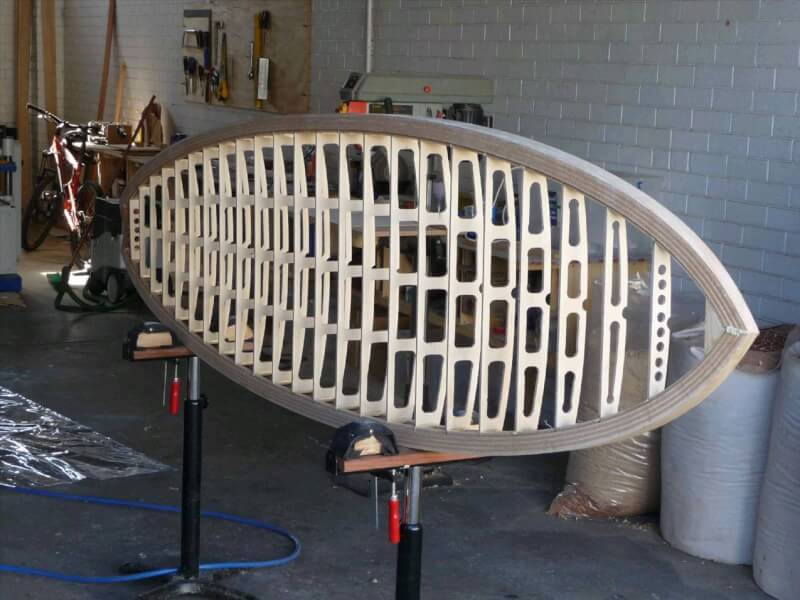 Paddleboarding is great fun and can be enjoyed by anyone. You will need to start with a flat-bottomed wooden board that floats on water, a paddle, and safety gear (wetsuit, harness, etc.). A paddleboard is a great way to get out on the water. Building your own paddle board will save money and allow you to customize the board to fit your needs. The most complex part is drilling the holes; all you need to do is sand, stain, paint, and get out on the water! This wooden DIY paddle board is the perfect gift idea for anyone who loves to be on the water. Personalize it with your own message, and we'll engrave it for you.
Foam Shaping DIY Paddle Board
Are you looking to save some money? This DIY paddle board can be crafted with foam or a wooden board and painted. You'll have yourself a new board in no time! It's lightweight, easy to carry, and designed with a shallow water entry that makes it easy to stand. Learn to build your own paddle board with this specialized foam shaping kit, perfect for any beginner! This DIY paddle board is great to use, whether on the beach, by the poolside, or at home in the garden. Or maybe you're looking for a homemade gift for someone who loves water sports and adventures.
Long DIY Paddle Board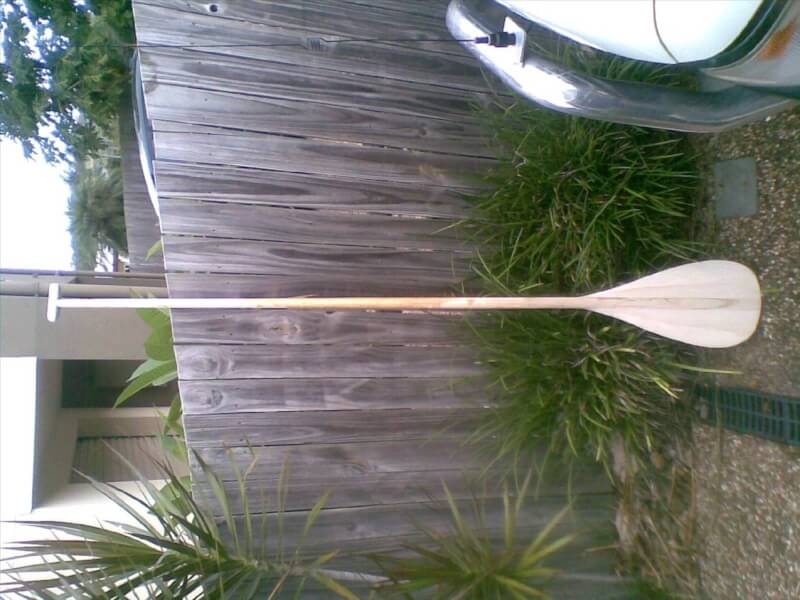 Crafted from solid and durable materials, the Long DIY Paddle Board is lightweight and easy to carry. It's perfect for both beginners and experienced paddlers alike. This DIY paddle board is ideal for paddlers of any experience level. It's an affordable, lightweight alternative to traditional boards and relatively easy to assemble yourself—the perfect way to make your mark on the water. Build a custom paddle board that's as unique as you. This paddle board is ideal for anyone who wants to have fun and keep fit. It comes in various colors, so you can choose the best one that matches your style.
Plywood DIY Paddle Board
Please keep it simple and classic with the Plywood DIY Paddle Board. This paddle board is designed for paddlers who want the freedom of a classic design but with modern materials that make this board durable, easy to carry, easy to store, and stands up to any adventure you can dream up. This Plywood DIY Paddle Board is a great way to have fun and learn about the board. This project can be done with plywood, which is easy to find at your local home improvement store and is quick to cut on the table saw. You need screws, epoxy, and a paint can for an excellent finish!
Mash DIY Paddle Board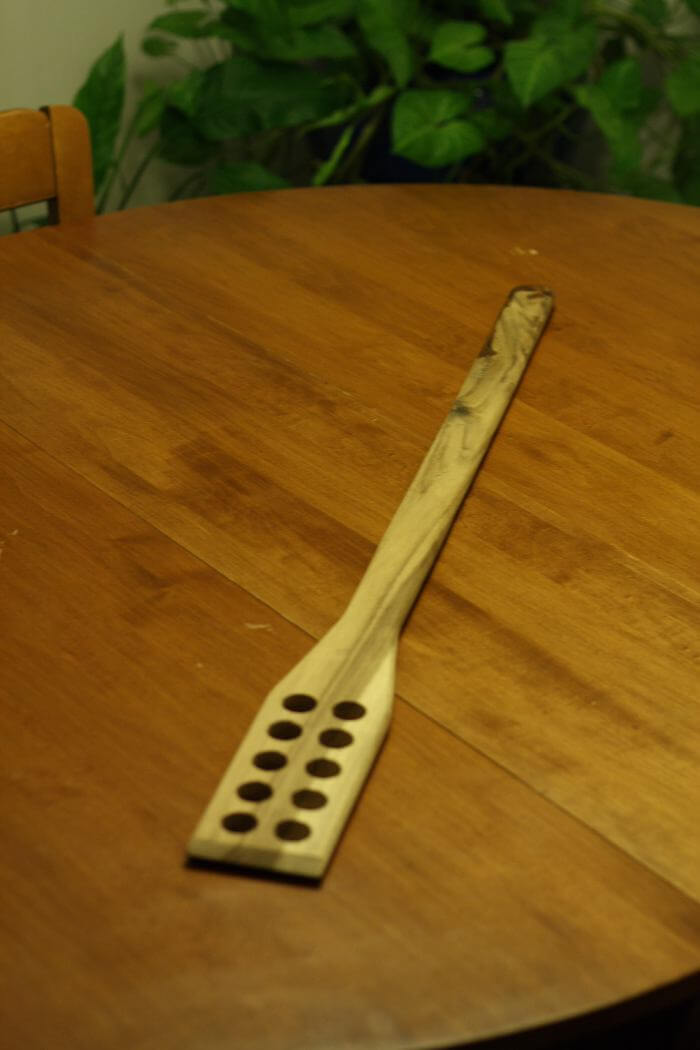 This Mash DIY Paddle Board is easy to use and can be customized by adding your designs. This unique paddle board has a rugged look that will turn heads on the water. Mash is the Ultimate DIY Paddle Board. Mash has removable fins and a removable center fin box that allows you to customize your board how you like it. The Mash is constructed from a durable yet lightweight fiberglass composite material that is tough enough to take on the lake or the ocean. And after you've had your fun in the sun, the Mash can easily be stored away in your garage or closet when not in use.
Hollow Core DIY paddle Board
A paddleboard is a fantastic addition to your home or office. It adds beauty and tranquility while helping you stay in shape. To get started with this DIY project, take the measurements of your pool and purchase the necessary materials. Then, work on making your hollow core from scratch by following our step-by-step instructions. Soon enough, you will float on top of your pool completely relaxed! This concave core DIY paddle board is easy to build and looks fantastic. Create the frame with frames and glue, carefully sand the board to make a smooth finish, and your paddleboard is ready for use.
5-Piece Carbon DIY Paddle Board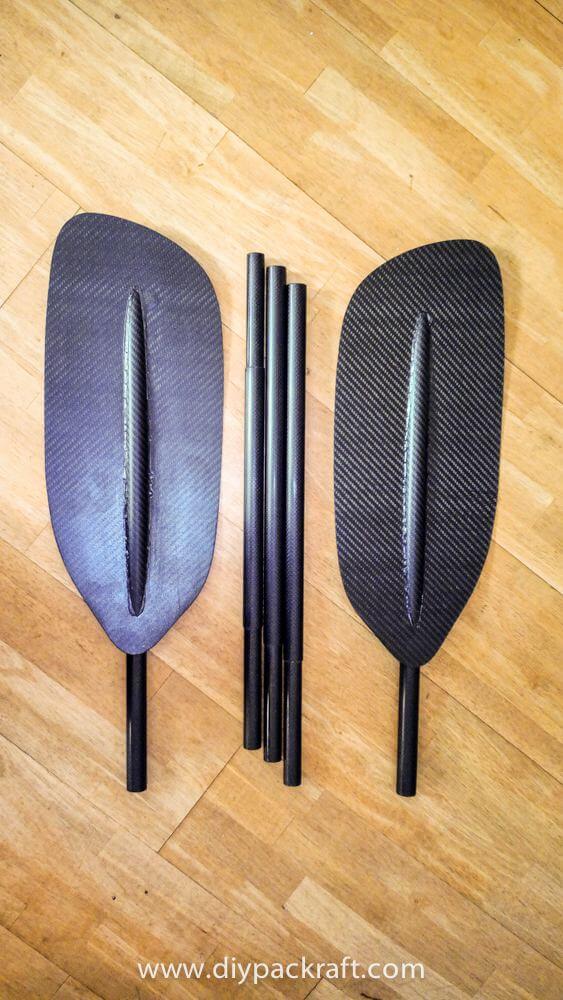 This carbon fiber paddle is an excellent project for intermediate DIYers. Create a fiber from a fiber sheet and epoxy, then affix it to your carbon fiber paddle using screws. Lightweight paddles can be used for yoga and surfing, but don't forget about SUP racing! A carbon fiber DIY paddle board will get you the same performance as a high-end one but at a much lower price. With a large carbon fiber paddle board, you can move through the water more easily and quickly, making it easier to catch fish. This is an excellent gift for any angler or person who loves paddle boarding.
Easy To Build DIY Paddle Board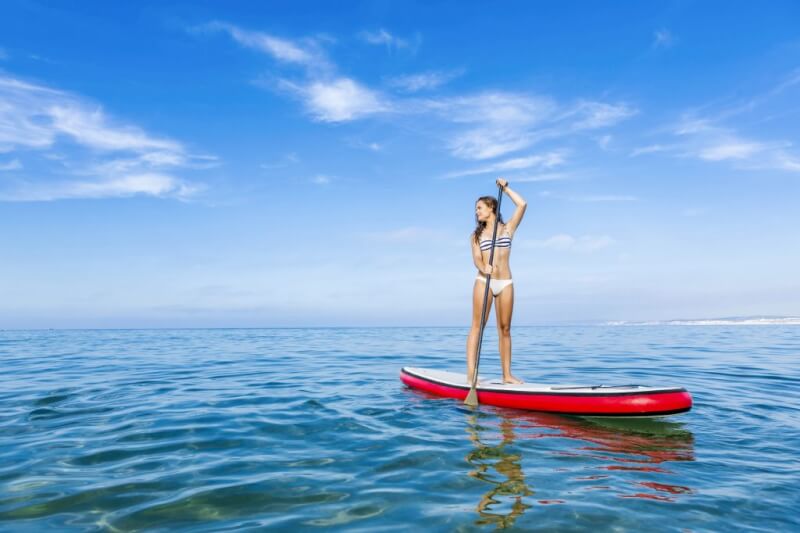 The Easy to Build DIY Paddle Board is easy to build and great for beginners. It is made of durable materials that are meant to last a lifetime. This paddle board has excellent glide and stability for an enjoyable time in the water and on the lake. This DIY Paddle Board is a great way to improve your sea sports experience. This paddle board project will get you out on the water in no time. Enjoy an afternoon of paddling, fishing, or just relaxing on your own paddle board.
DIY Paddle Board Kits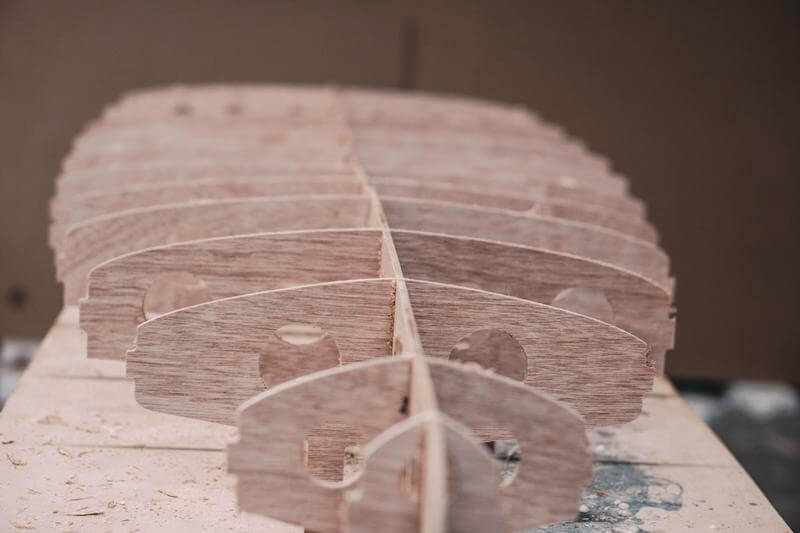 This project is for you if you are keen on learning to build your own paddle board. The materials and tools required are easy to source, and the process is straightforward, with clear instructions. This paddle board kit has a detailed instruction manual with photos that make it easier to understand. The DIY Paddle Board Kits are here so you can build your own paddle board. This kit gives you everything you need, even the tools and the instructions to follow.
Stand-Up DIY Paddle Board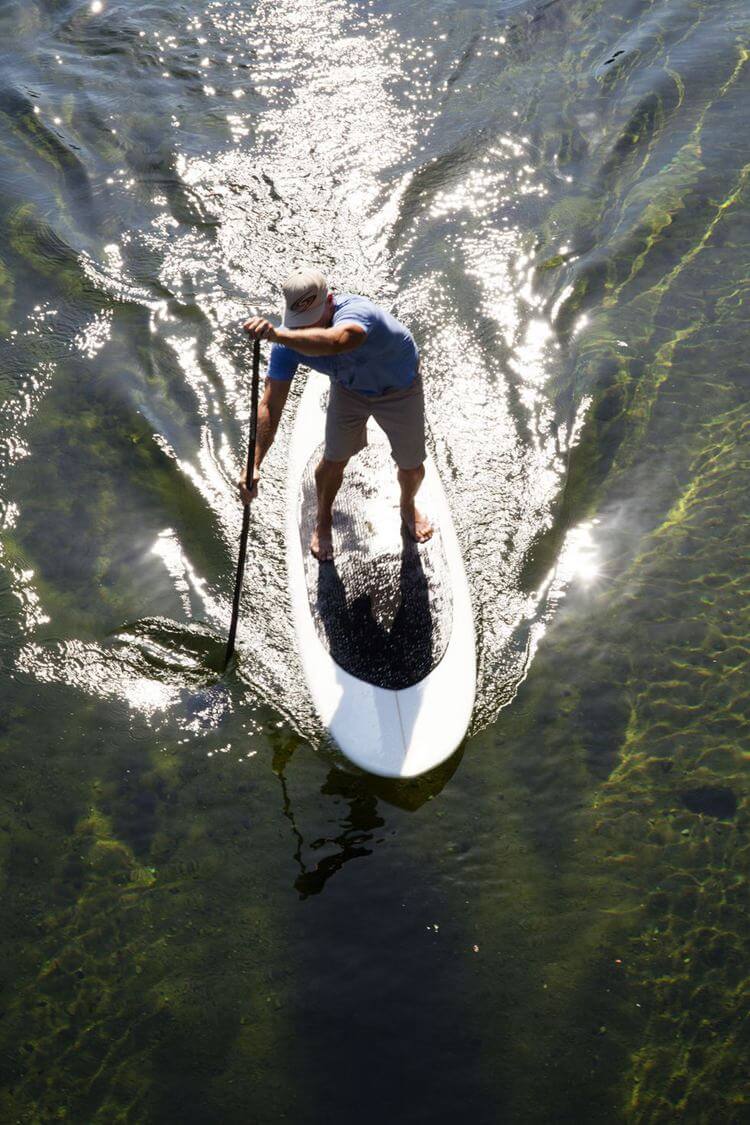 The SUP allows you to float effortlessly on the water, which is super fun. If you have a sunny day ahead of you, grab the paddleboard, and let's go! Building your board by hand is the best way to ensure that it's customized to your size, shape, and preferences. And it's super fun too! All you need is a pair of scissors, nail clippers, sandpaper, wooden blocks, and a planer. The great thing about this DIY SUP Stand Up Paddle Board Plan is that you can make it as long, broad, or short as you want it to be.
Inflated Bed DIY Paddle Board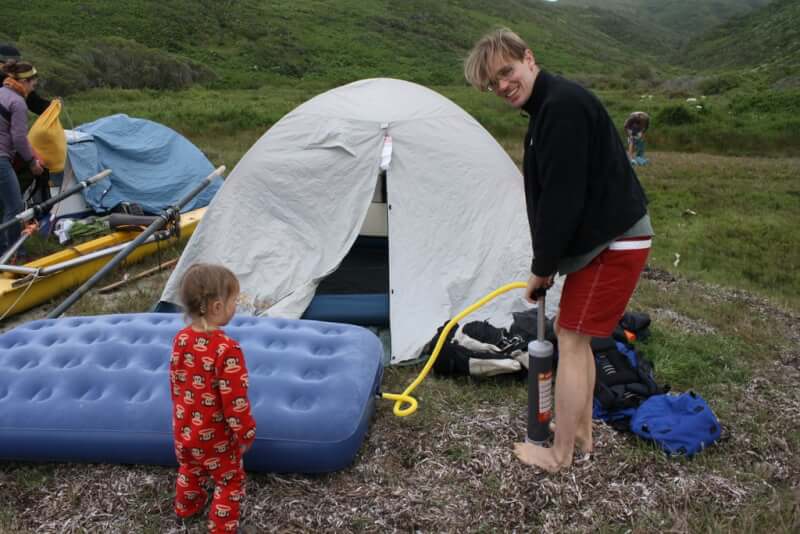 Have you ever wanted to sleep on a giant inflatable mattress? Now you can! Connect an inflatable kayak and paddleboard, then use 3D printing to create a connector. This inflatable bed is a boat lover's dream. It fits a paddleboard, so you can paddle and sleep on your board. Using an inflatable kayak and a paddleboard, this bed is great for camping or spending time outdoors. The best part? All you need is an inflatable bed, a pump, a few other pieces of wood, and some tools!
Land DIY Paddle Board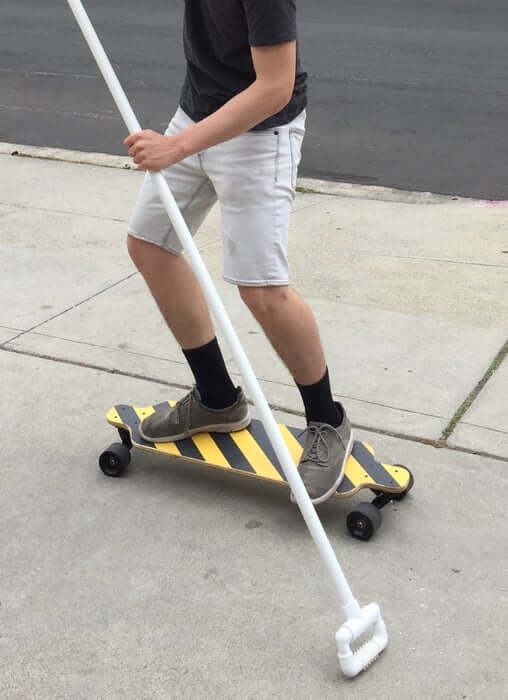 Paddle boarding is a recreational water sport. The paddle board is all-around sports equipment that can be used on the water, snow, or land. It's an excellent way to stay fit, but it also provides a beautiful opportunity to spend quality time with family and friends outdoors. The paddle board is easy to construct at home using simple tools. This DIY Paddleboard allows you to build a stable, safe, and enjoyable paddle while exercising.
You can also see: DIY Balance Board Ideas 
Easy Stand Up Paddle Board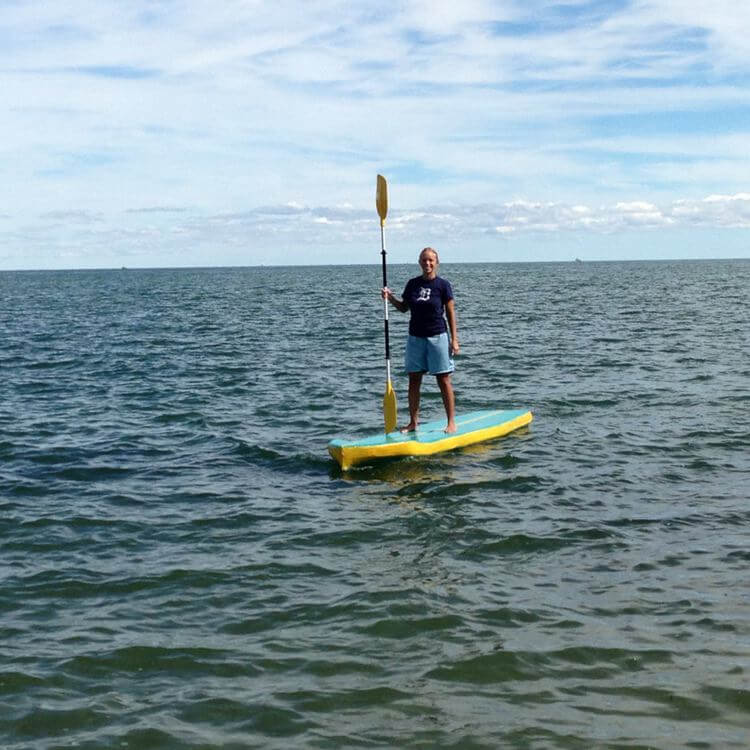 This Stand Up Paddleboard is a perfect project for woodworking enthusiasts. The board is constructed of several layers of plywood and fiberglass, so it's durable and sturdy enough to stand up to some abuse. It also has an epoxy bottom layer and a lightweight fin box, making it easier to stow when you're not using it. With a paddleboard in the backyard, you can enjoy a relaxing afternoon of fun in the sun at a great price. Step up to this high-quality stand-up paddleboard that is designed for maximum stability. The fiberglass-reinforced resin construction ensures durability and strength, while a thick layer of closed-cell foam provides buoyancy and shock absorption.
Wood DIY Paddle Board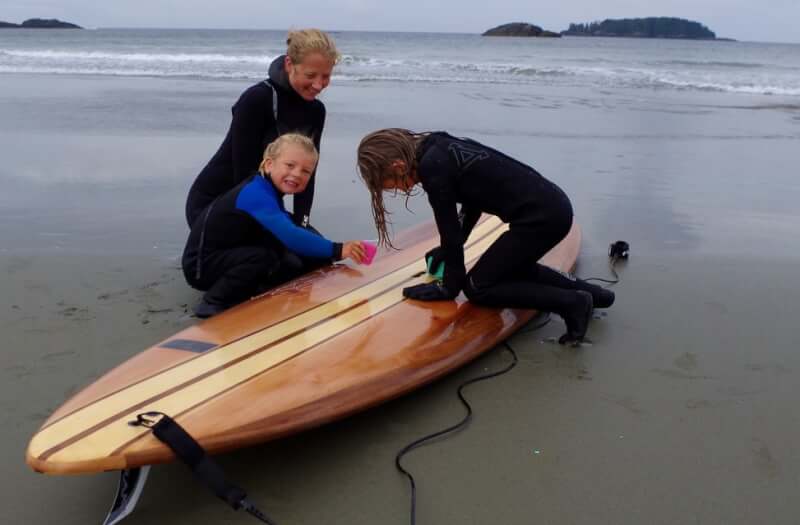 This project is perfect for you if you want to create a paddleboard without spending too much money. Using only simple tools, you can use leftover wood after construction to generate a paddleboard. It takes less than a day and costs little money, making it a great DIY project for the whole family. This DIY paddleboard is a perfect gift to make for anyone who loves the outdoors. This project starts with simple woodworking techniques and finishes with a beautiful clear coat finish.