18 DIY Mirror Stand Ideas You Can Make Easily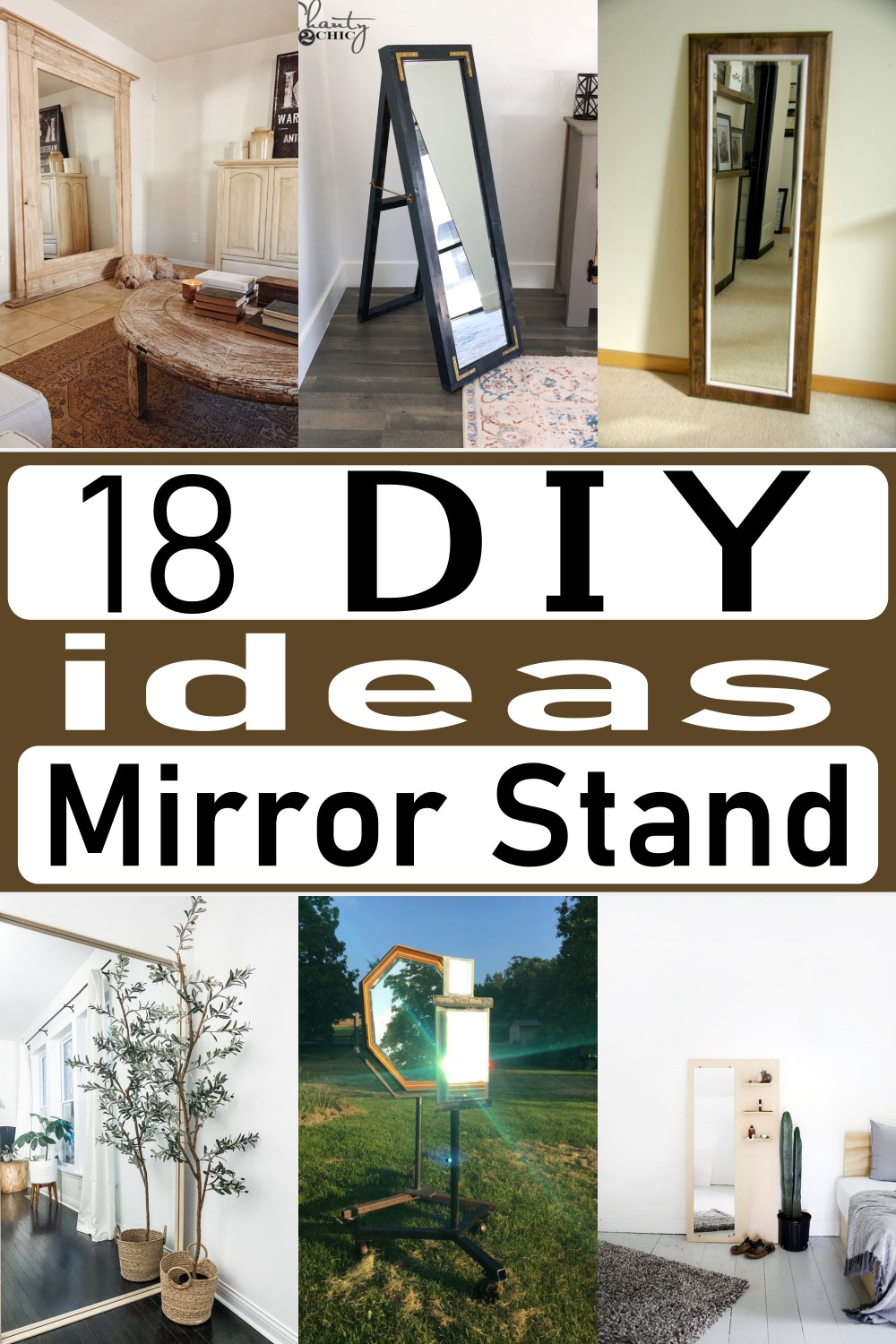 Mirror, mirror on the wall, who's the prettiest of them all? If you're short on space but long on style, try one of these DIY mirror stands to hold your favourite accessory. Design your own mirror stand with these easy-to-implement DIY mirror stand ideas. These inexpensive and simple DIY mirrors stand plans will create a beautiful and unique look for the room you are decorating. You can get help from these DIY mirror stand ideas to make yourself or have a professional install them at an affordable price. Paint it, light it up, decorate it…these mirror stands are the perfect way to display your favourite items.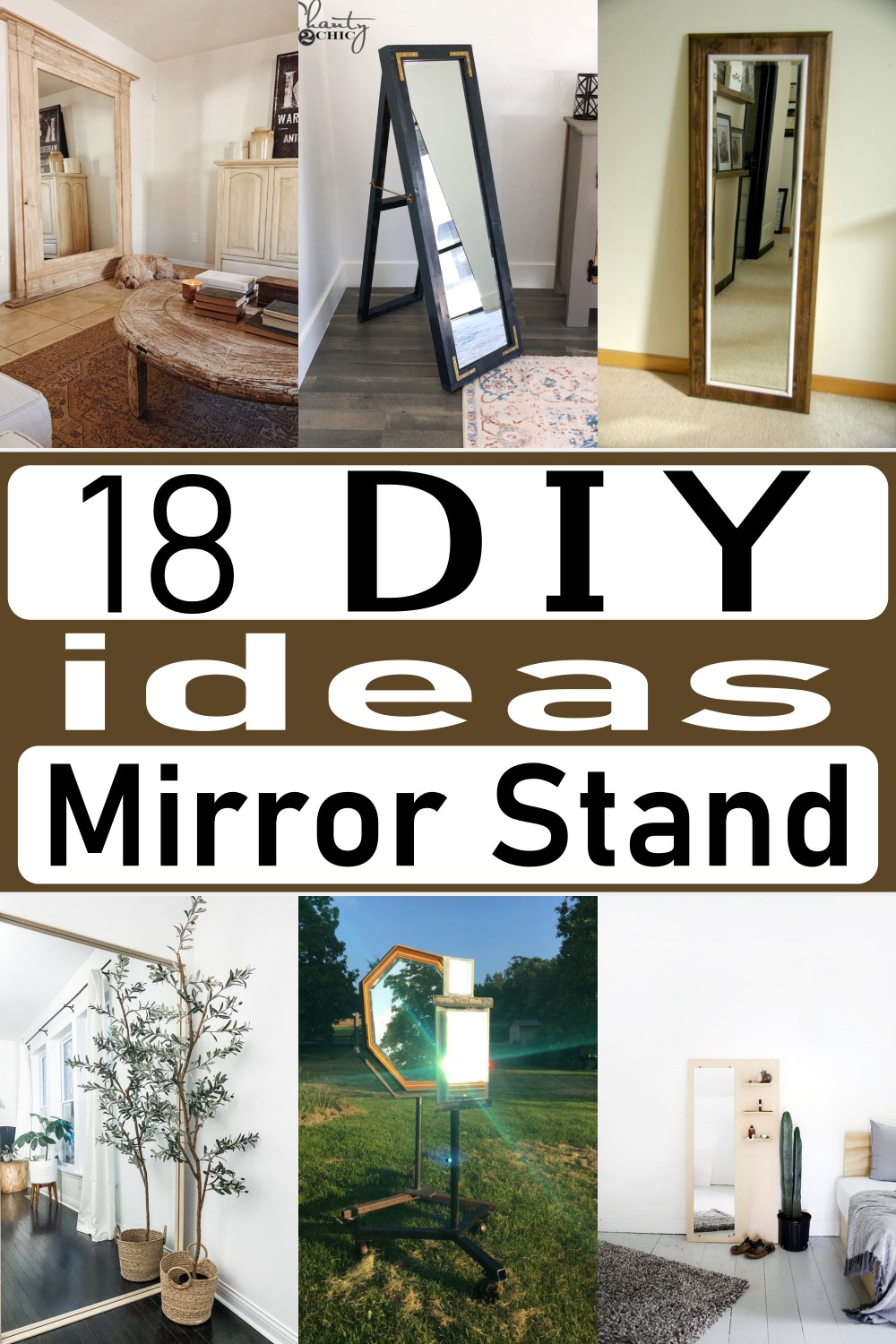 Mirrors are great for adding light to a dim corner and making a small space appear larger while adding some greenery, creating privacy, or just looking cool. The issue is that most mirrors aren't well suited for hanging on walls — they can be heavy, clunky and hard to install. Make your own mirror stand using a few everyday household items and a little imagination. You'll need A heavy-duty cardboard box that has tapered sides. Heavy-duty clear packing tape. Tissue paper or other decorative paper for wrapping the box (optional).
Instead of spending a fortune on store-bought options, make one yourself using these cleverly designed 18 DIY mirrors stand ideas.
You Can See: 31 DIY Mosaic Projects To Try At Home
How To Make DIY Mirror Frame
It is easy to make a DIY mirror frame for yourself with basic woodworking skills. This project can be done in a short period and will give you an original piece of art that's functional too! You can decorate the mirror with beads or other embellishments. The instructor used patterned tape and painted to add some interest to this mirror frame. You can also use screws and nails to attach floating shelves to any of your walls. This easy DIY project is perfect for any space, from the kitchen to the bathroom and makes a great gift.
How To Build A Free Standing Mirror
Finally, you can make a free-standing mirror after watching this video tutorial! That will be a pretty good addition to your unique DIY crafts. For the mirror frame to be free-standing, you need four essential parts to be in place; two vertical leg pieces for standing, two horizontal pieces, four pieces for the mirror frame, and one back piece that allows the structure to be attached to the wall. It looks perfect and requires some pieces to be cut at certain angles. The joinery used for assembly is rabbet.
Pallet Wood Mirror Stand
Your pallet wood clock is the perfect DIY project to keep you busy on the weekend. Make this pallet wood mirror stand and decorate your home with it. It takes wood, glue, a saw, and a few tools to create something unique for years to come! Making something out of pallet wood is not hard at all; you only need a few pieces, and they can even be an old wooden pallet that you have lying around in your garage. This mirror stand is simple, yet it will look great when hung.
DIY Wooden Floor Mirror Stand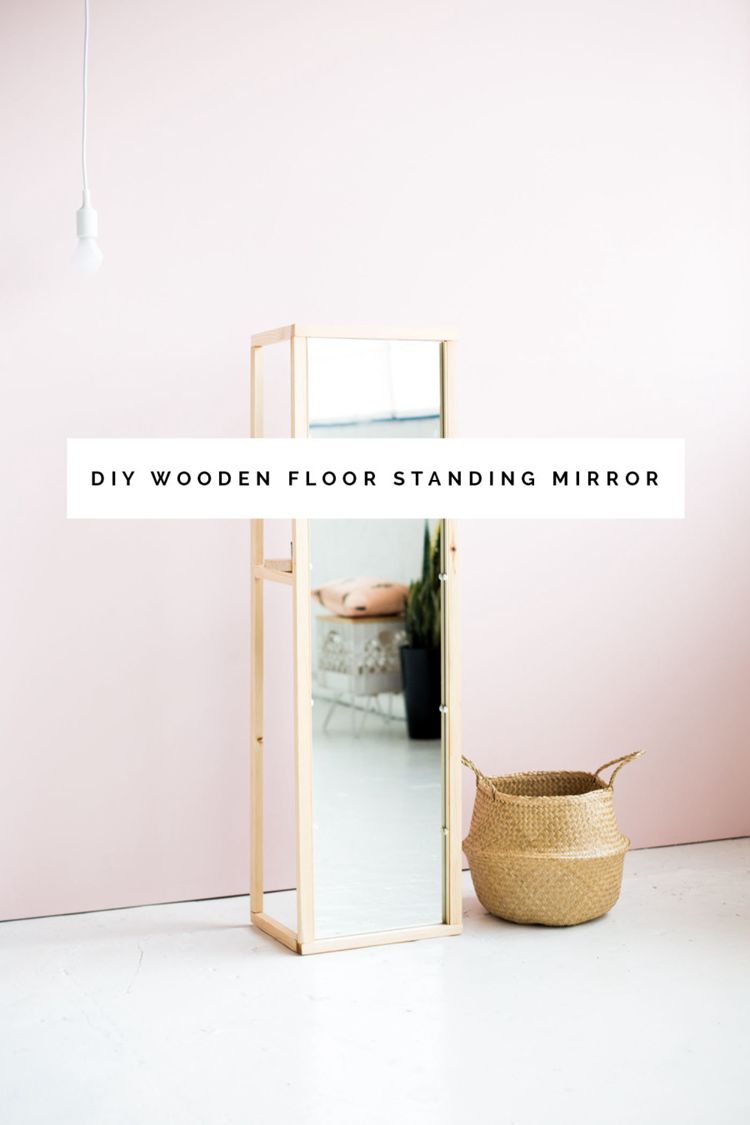 The DIY Wooden Floor Mirror Stand features a simple square plan, and you can use it to bring some glamour or understated elegance to any room. The mirror's surface is covered with a wooden board, which can dissect into many segments. It can be used as a mirror and a shelf, making it an ideal addition to your home interior. The design is simple, and you only need basic carpentry skills to assemble it. The standing mirror also offers you extra height to look at your image from above.
Standing Mirror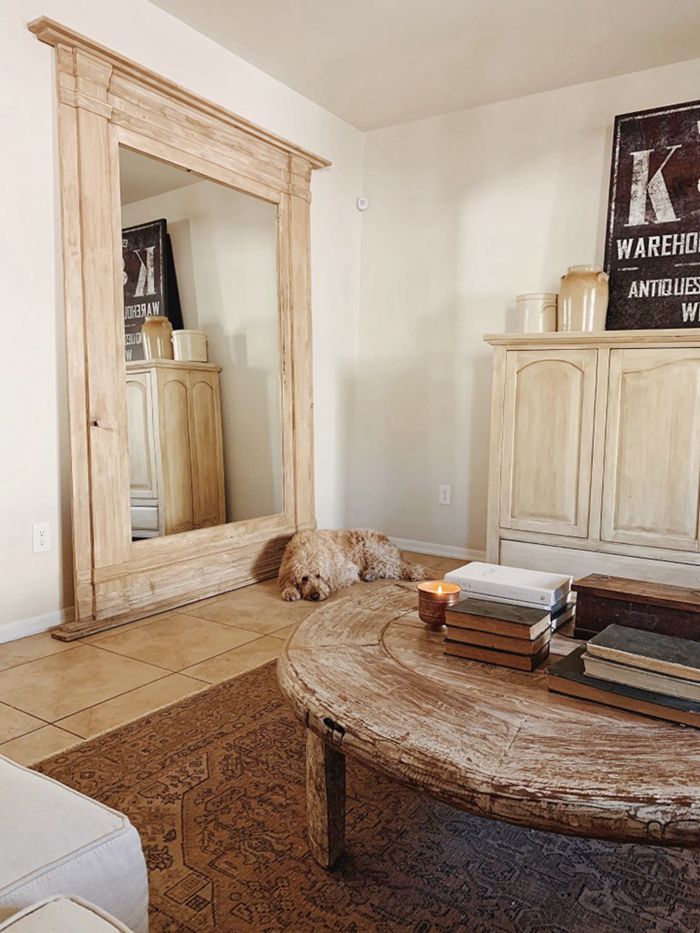 DIY Standing Mirror project is an excellent addition to a closet door. Add a mirror to any bathroom or room with this DIY standing mirror. This stand features wooden dividers to hold the unique look and vertical support to prevent tipping over. When crafting your mirror, it's essential to use pocket holes to connect the frame angles. Pocket hole joinery keeps the back of the frame clean and prevents any screws from being visible. This is a great DIY project for woodworkers of all skill levels, especially those new to building furniture
Easel Mirror
Turns any mirror into a stand-alone piece of art, this easy, inexpensive DIY project is created to be displayed in a living room or bedroom. The easel back serves as the leg attached to the top of the mirror frame with a metal bracket. The mirror frame and stand can decorate with beautiful hardware painted in any colour you want. This easy-to-build DIY mirror will add a pop of colour and functionality to your room! What are you waiting for!?
DIY Easel Mirror
Learn how to make a simple DIY standing mirror that brings your room together. Let's get creative and give life to our imagination by making this beautiful easel mirror. Create a cosy corner to dress and make up with this DIY mirror easel. You can adjust its size and shape to fit your needs and environment. This project will be fun, easy to make, and even more fun to use when you are done! It's straightforward, simple, and has the minimum tools required without a single drop of paint!
DIY Mirror Stand
A do-it-yourself mirror stand project is a great way to design unique and stylish pieces for your home. Learn how to build a full-length modern mirror using basic materials with a few simple materials and tools. You will need a PVC electrical conduit, screws, mitre saw, wood glue, and tape measure. Use PVC pipe for the leg, which will support with two horizontal braces. Once those are done, it's just a matter of putting on some finishing touches like paint, if you want.
DIY Floor Mirror Frame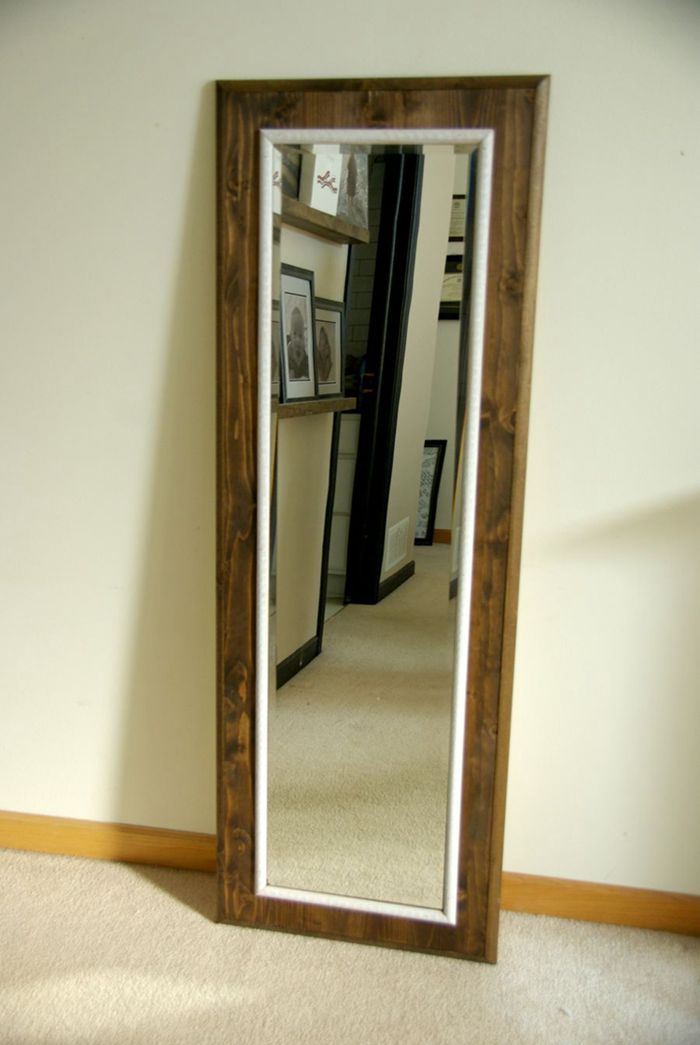 If you're looking to revamp the look of your room and want to add a framed floor mirror to it, then this tutorial is perfect for you! This DIY Floor Mirror Frame project will cover all of the materials you need to build your own, what tools are needed, and how-to steps for this framing project. A pine board is used for this frame, stained to give it an aesthetic appearance. You can custom paint your frame and get creative with colour schemes, and the result will be fantastic!
How To Build A Floor Standing Mirror
This project is ideal for new builders and DIY experts. Have you been looking for a solution to organize your wardrobe? Here is a helpful tool to help you display outfits and clothes as you dress up in the morning. What's more, it provides a large mirror to reflect your profile as you tie your tie or adjust your hai. It is functional and easy to use for everyday life. Follow this tutorial and learn exactly how to build it.
Standing Mirror Console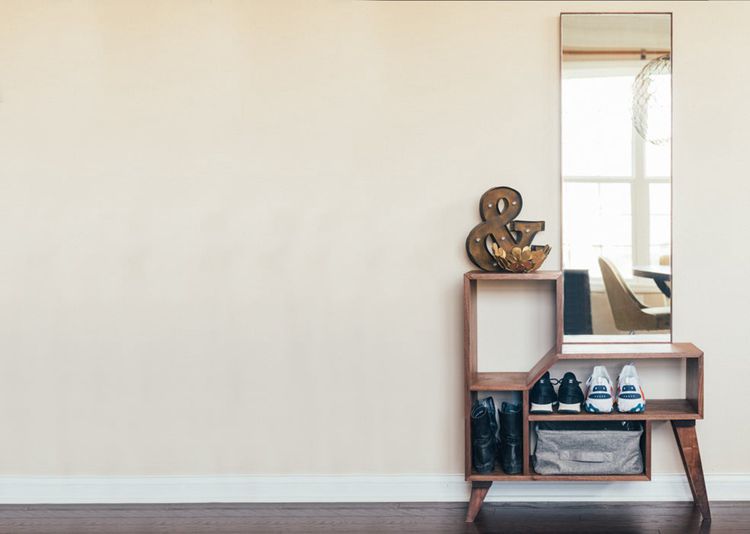 This is an essential guide for making a floor-standing mirror console using hardwood and plywood. The shelf on the console is just a thin walnut board, but the console's look can customize depending on the design you have in mind. A console like this can build with basic woodworking skills, tools, and materials such as T-square, jigsaw, router, drill machines, sanding equipment, hardwood, walnut plywood, glue, screws, and nails. It has shelves to store shoes, boots, bags, and more.
How To Weld A Mirror Stand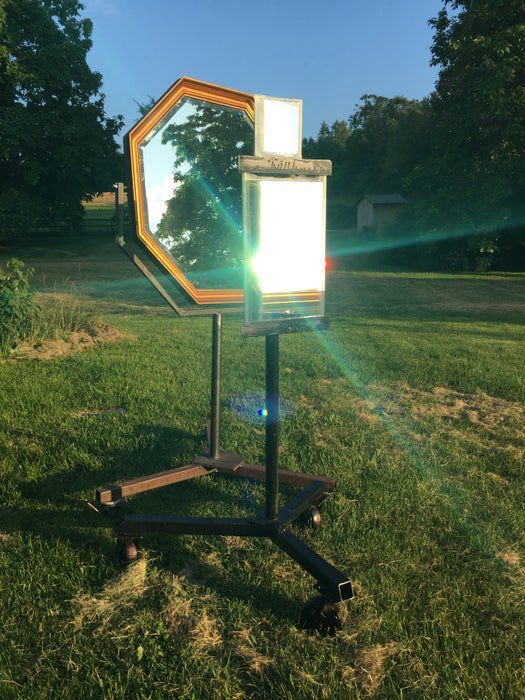 Solar mirrors on a wall or shelf will add natural light and interest to any room. You can also choose a single mirror or make a mirror stand, making a great focal point for a large room. This tutorial will teach you how to weld together your solar mirrors and frame them for display. Assemble the parts of your project before starting the welding process because some assemblies will take longer than others, and you want to keep things moving along smoothly. The finished product will reflect light, add dimension to your decor, and look great in any space.
DIY Mirror Stand With Cardboard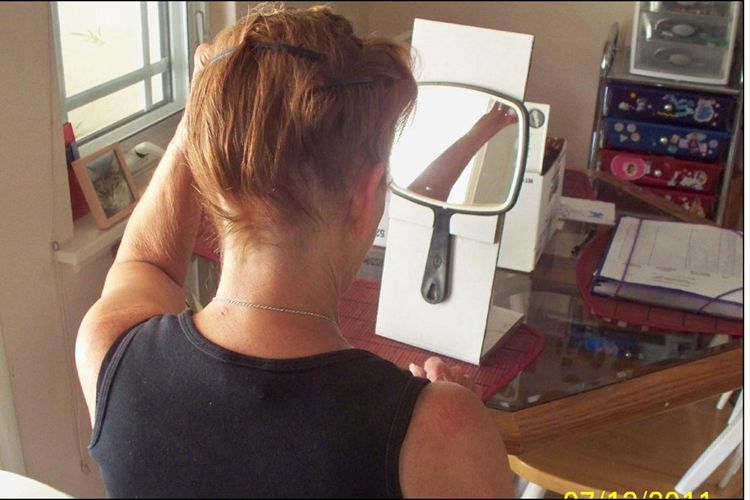 Are you looking to get a fancy mirror stand but can not afford one? Don't worry; you can always make one out of cardboard boxes. You will need just three materials: a cardboard box, glue, and some tape. This tutorial will show you step by step guidance on how to put all the pieces together to create your mirror stand. The DIY mirror stand is an excellent way to save money and put your creative side into action.
How To Make A DIY Mirror Stand
A mirror stand is one of the essential items in your makeup room, but most people mistake placing it on a table or floor where they need to lean over to see themselves. This DIY mirror stand will help you get an accurate reflection and make it easier to get ready. Making one is surprisingly easy, especially if you follow this step-by-step tutorial. The materials needed include wood pieces, screws, tape measure, wood glue, and sandpaper. It's easy to put together, inexpensive, and can be done in just a few hours.
DIY Modern Floor Mirror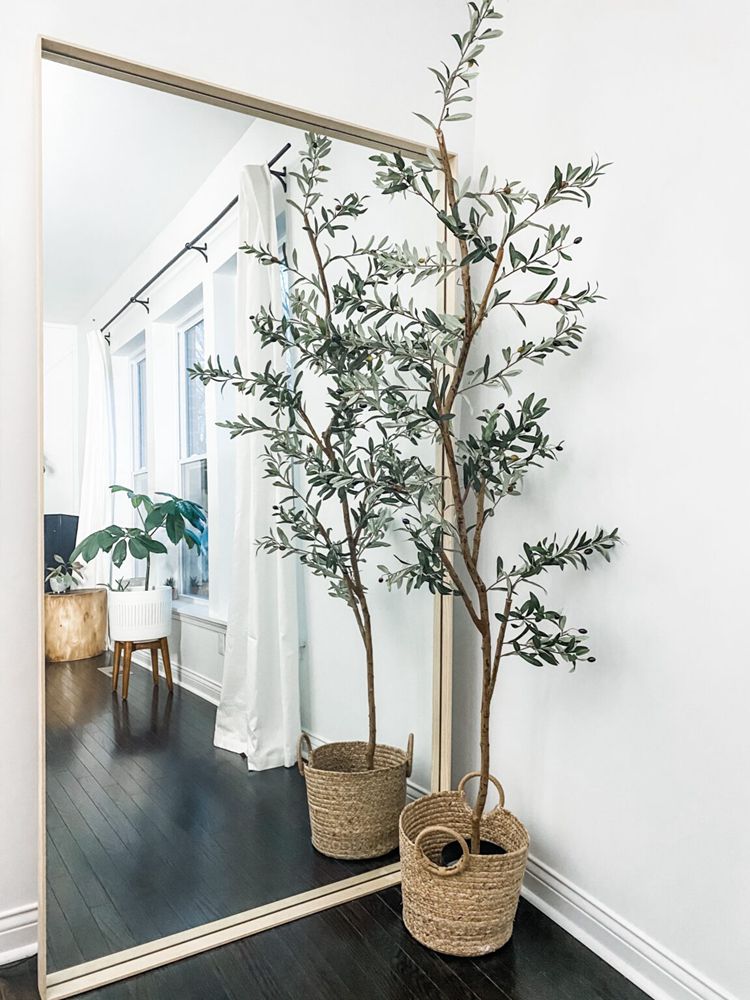 A mirror is not just a gorgeous addition to a room: it's an essential component of any home. It makes rooms look bigger, brightens up spaces and creates illusions of beautiful, spacious corners. You can find them in furniture stores, but you can frame your floor mirror if you're artistic or love DIY projects, and if you want to add glamour and character to your house, this DIY floor mirror project is for you. This unique design will make your guests wonder how you did it!
Crystal Mirror
This project is for everyone who loves to DIY their home. This crystal mirror is easy to make with the help of a few tools and materials. Step by step instructions from this video tutorial will make things much easier for you. It would be best to have silver spray paint, glue, small mirror tiles, heavy weight scrapbook paper, and other materials to bring sparks of light and reflection to your room. In addition, you will also get ideas on where to find these materials.
Building A Mirror Stand
Building a mirror stand is easy and affordable if you have the necessary tools and woodworking experience. Building your mirror stand is an excellent way to save money, learn to use power tools, and show off your creativity. This mirror stand will make the perfect addition to your home. With its sturdy design, beautiful finish, and its practical purpose, this is a must-have piece of furniture in any room. Once done, you'll be able to hang your mirror securely and keep it from falling.
Plywood Floor Mirror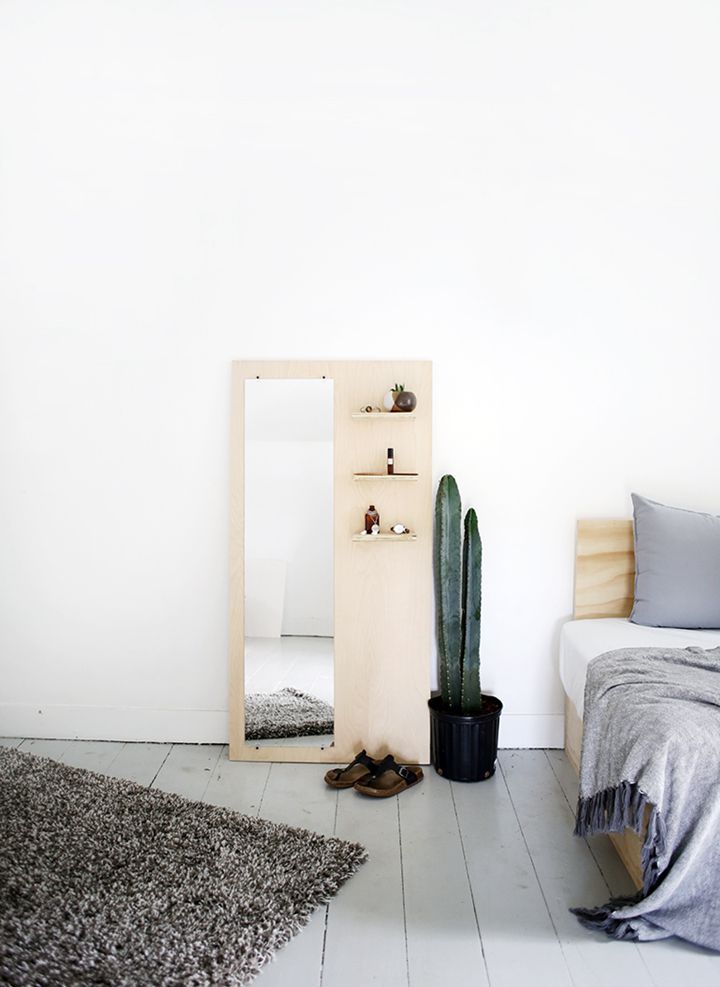 This DIY plywood floor mirror is an excellent addition to your living room. It's made from a solid piece of wood that attaches to the wall with hardware and glue. This is a diy project that anyone can quickly do. You need some little things that you can find in your house. It is durable and has prolonged use because of its solid wood nature. In addition, you can use it as a storage space holder with some small boards attached to the extended length to hold your accessories without blocking the mirror.