15 DIY Breakfast Nook Ideas And Plans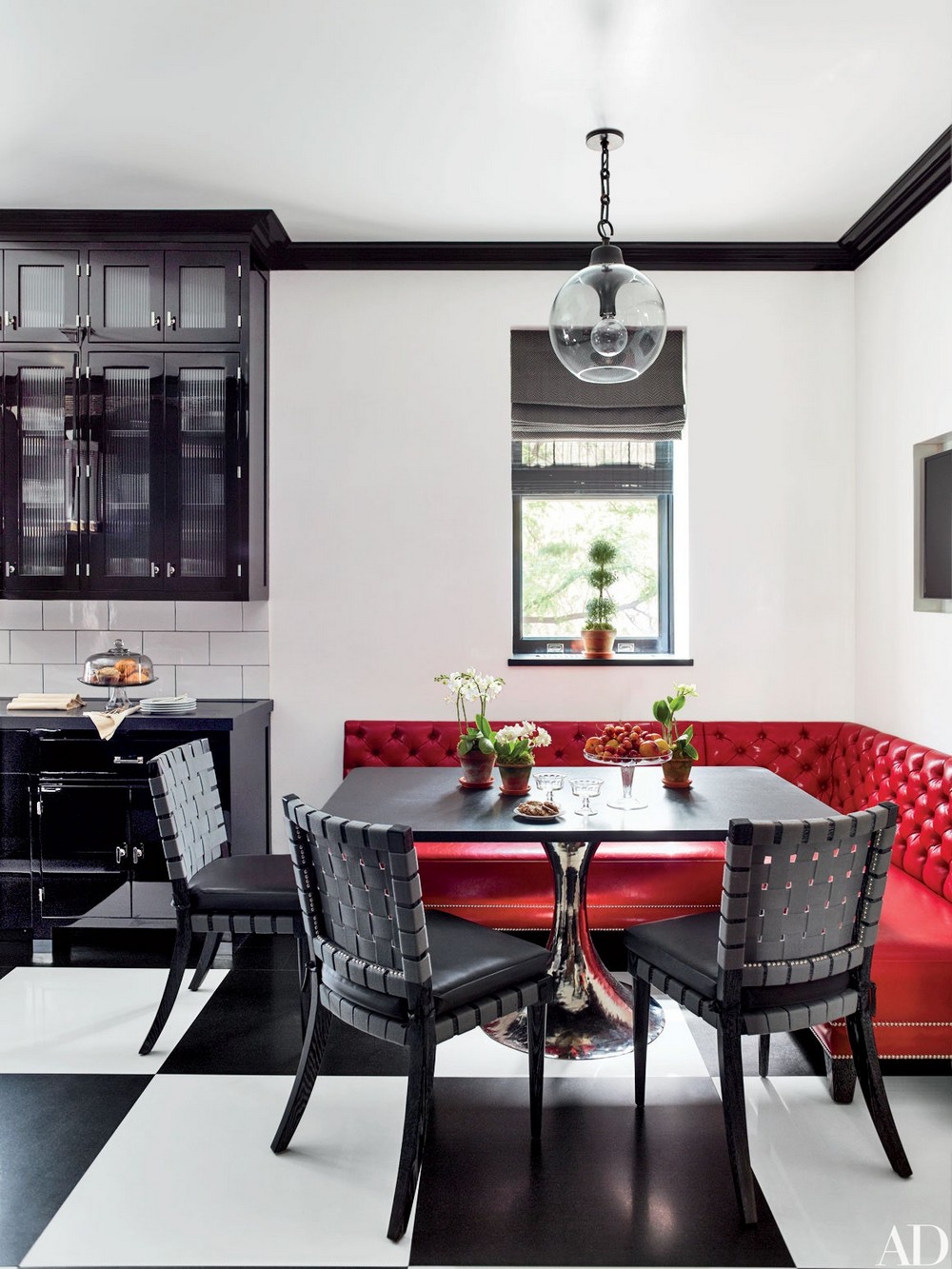 Freshly squeezed orange juice for you and your family, bagels toasted on the grill and steaming or fried eggs radiating off of the skillets. These are all morning pleasures of a breakfast nook. It's a place for families to gather together each morning for a warm and cozy breakfast. Rewarding yourself with this space can help create a relaxing atmosphere in your home. It doesn't matter if you have a big or small kitchen to work with; with these 15 DIY breakfast nook ideas, you can create a cozy corner to enjoy meals with family and friends.
DIY Breakfast Nook Ideas
If you have set your mind to a new way to utilize your kitchen area, you can consider turning an unused corner into a breakfast room space. Our series of magnificent DIY breakfast nook ideas will be sure to give you the inspiration you need to have your lovely breakfast nook. You have to let your crafty skills out, get the supplies, and follow any of these given DIY breakfast nook Plans or video guides to bring this sophisticated and useful addition to our home decor.
DIY Breakfast Nook With Storage:
A breakfast nook with storage? Yes! That sounds like a dream come true, that the breakfast nook and the storage option as a single masterpiece. This DIY breakfast nook with storage is the perfect addition to any home, plus also great to arrange a meet-up every morning; it will develop a sense of unity and spending time together. Plus, moms will find it helpful to serve breakfast to the whole family at a single point. Its creation will be too easy; start by making the paper plan, then cutting, building the frame, sanding, and painting will finish in this admirable breakfast nook.
DIY Kitchen Nook Bench: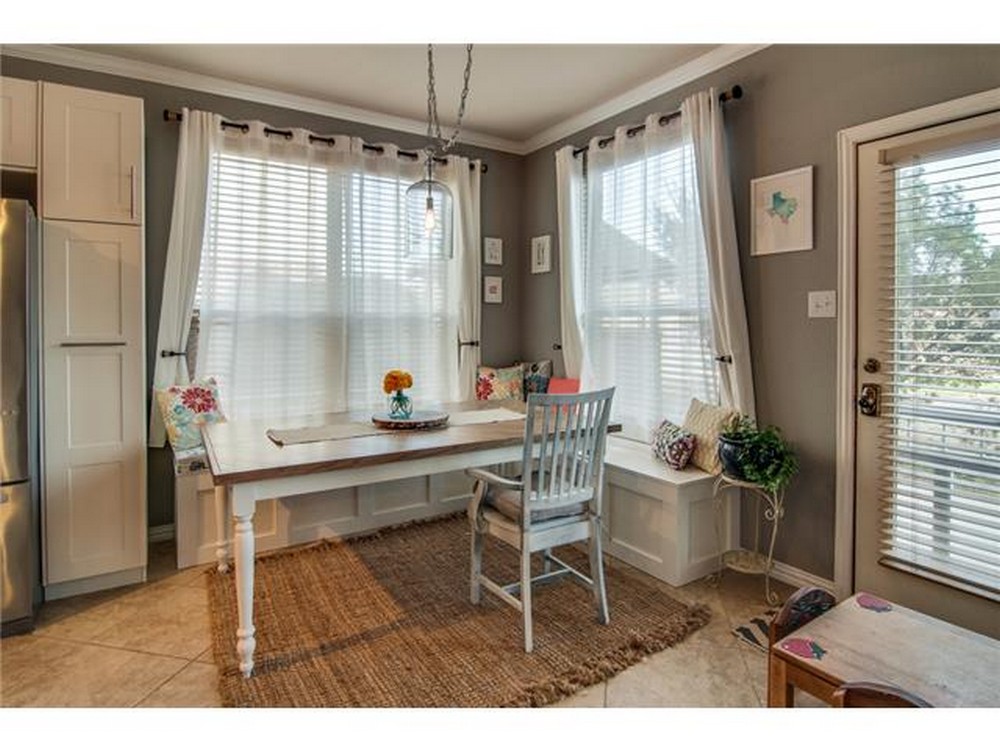 Looking for a new, practical way to use your kitchen tablespace? This DIY Kitchen Nook Bench will provide you with extra seating and a serving surface. It will be a superb masterpiece for your home decor, plus the adding chairs will add a touch of sophistication to your stylizations. You can go with the plywood for this excellent beautifying piece, it will surely be easier to work, and you'll admire it.
Low-budget Breakfast Nook DIY:
The Low-Budget Breakfast Nook DIY project is a cross between a small nook and a large breakfast bar that you could sit at with a group of friends. The layout provides multiple seating areas to make the table bigger or smaller depending on how many people you are serving. The low-budget rustic farmhouse-style breakfast nook is both beautiful and cheap. Plus, there is a decent video tutorial provided for you.
Banquette Breakfast Nook DIY:
The breakfast nook is the perfect place to spend cozy winter mornings; it is the best spot for having light meals with your family. The Banquette Breakfast Nook DIY is a great addition to any home. It also makes a great place to sit during dinner time and chat with everyone. So if you are looking to spice up your kitchen, this banquette is well worth it!
DIY Bench With Storage:
Make this Do-It-Yourself (DIY) bench with storage to expand your living space. It is designed in a way that the whole family can use it. The bench's surface serves as extra seating, and the drawer beside it can be used to store clothes, books, or magazines. In addition, the bench has two cubbies under it for keeping other stuffs like shoes, toys, etc.
DIY Kitchen Nook For Light Meals: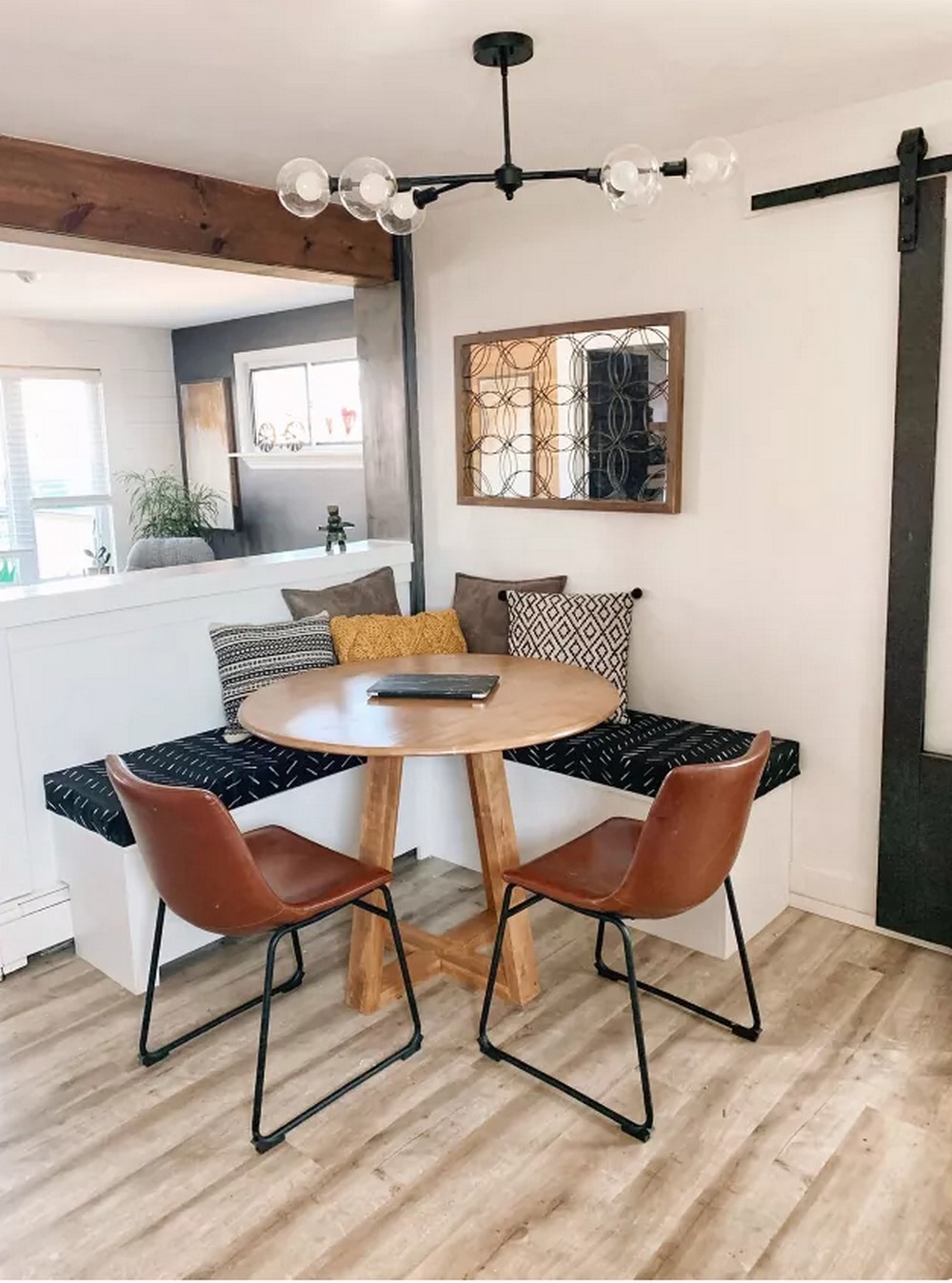 Looking for a way to enhance your home decor? This DIY breakfast nook is the perfect addition! If you have always wanted a breakfast nook and cannot afford one, then maybe you should try to make one yourself. In this DIY project tutorial, we'll show you step-by-step instructions on making your very own $200 breakfast nook. It will surely be a minimalist and stylistic masterpiece for your home decor.
Breakfast Nook On A Budget: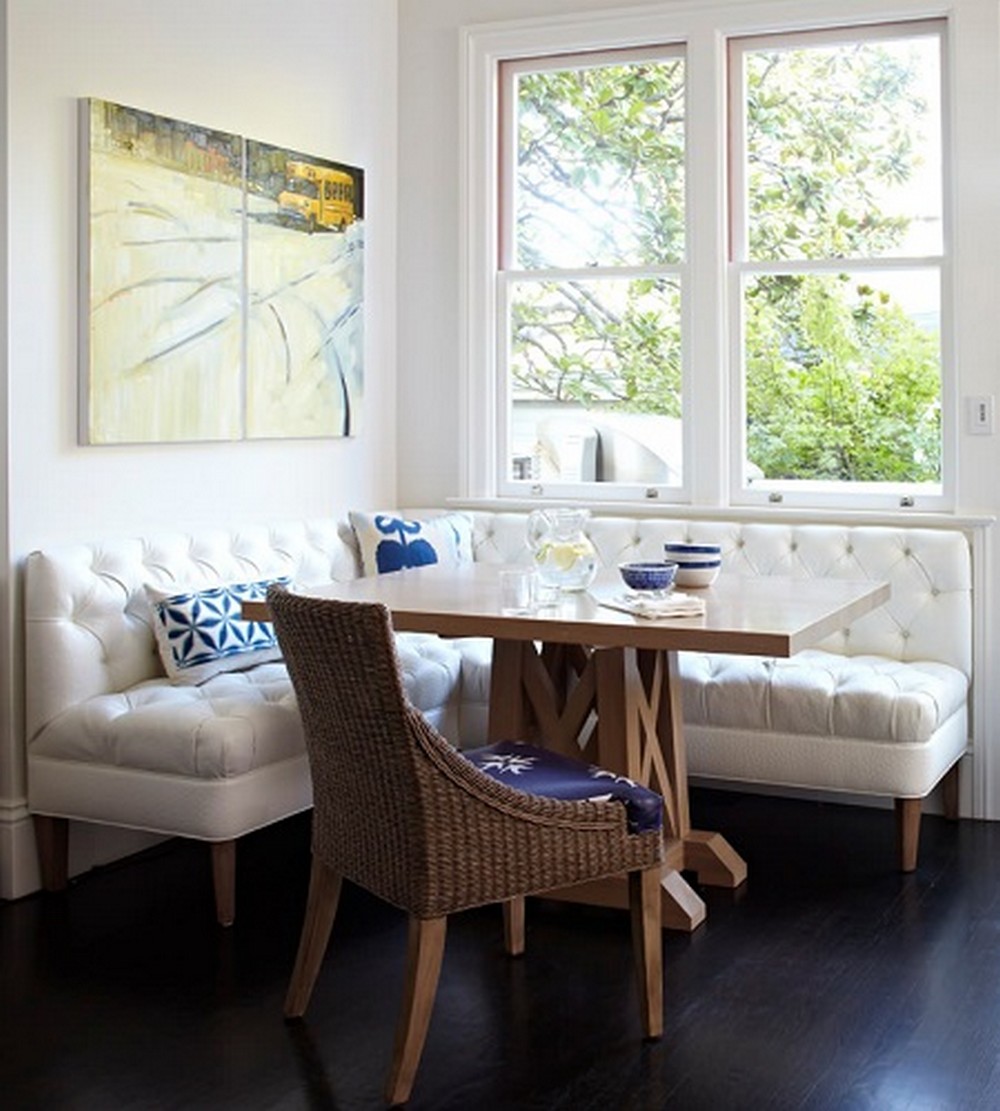 Want to add a touch of class to your dining room and breakfast area? How about with a breakfast nook on a budget? Take a look around your home. Do you have unused space you can think of that would make a great informal eating area? Even using 'found space' in your house offers a possibility for a breakfast nook "on a budget". Creating formality through custom built-ins and cabinetry creates the perfect setting for family breakfasts, hobbies, and gathering friends. Determining the budget for your dining area and kitchen renovation will help you define the size and style.
DIY Banquette Bench With Storage:
The DIY banquette bench with storage is one of the most efficient upholstered pieces you can have in your living room. Completely functional and very aesthetically appealing, this banquette bench will entice you to keep it forever. Here is some great reason why you need one. The dimension is measured according to your needs; therefore, the height is from interior space to exterior space of a human face in a normal seated position.
Breakfast Nook Table DIY:
If you are not a pro in handling woodworking and carpentry, then this Breakfast Nook Table DIY project is a great entry-level project for you. The design is quite simple and basic, but the result is visually impressive. However, if you are into DIY projects and woodworking, you will love this one. You and your family are going to enjoy the extra living space that these breakfast nook tables provide. You can put this table in any room of the house you think it would be perfect in.
Hex Breakfast Nook:
The idea of a hexagon-shaped breakfast nook is fantastic, especially if you consider that hexagons come in a wide variety of sizes. It will fit almost anywhere, and it also provides three additional seats for people who want to have breakfast with you. If you decide to build a table like this, I recommend making it out of plywood, then painting or staining it. Given video tutorial will guide you step by step by creating this DIY breakfast nook project.
Kitchen Bench Seating DIY:
Home furniture projects, especially ones that involve creating your own unique piece, can be daunting. So here is a quick 10 step tutorial for building your kitchen bench seating with storage drawers and cabinets. ThisDIY Bench Set is an excellent option for those looking to create a comfortable and useful eating space that is both cozy and modern. Super simple to make (no power tools required) and the perfect addition to any kitchen.
Breakfast Nook Ideas: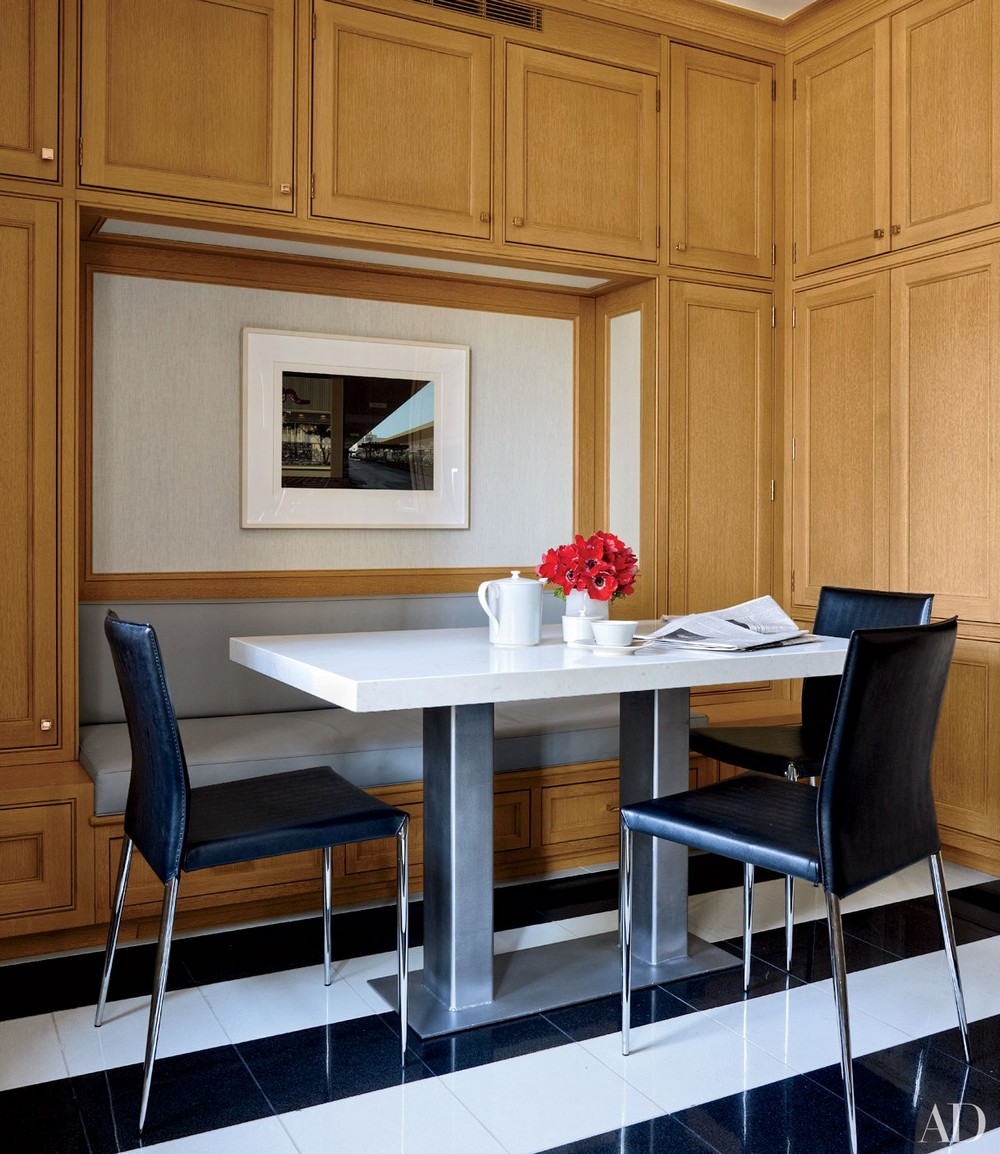 By using this fabulous plan for a DIY breakfast nook, you can create the perfect place to have a relaxing breakfast with your closest family and friends. In the nook pictured above, benches were designed with storage compartments. This is a great way to utilize space while creating the nook that meets your needs. You can create this nook as large or as small as you need it to be and make it fit perfectly with your existing decor and any other furniture that you already have.
Elegant Breakfast Nook Ideas: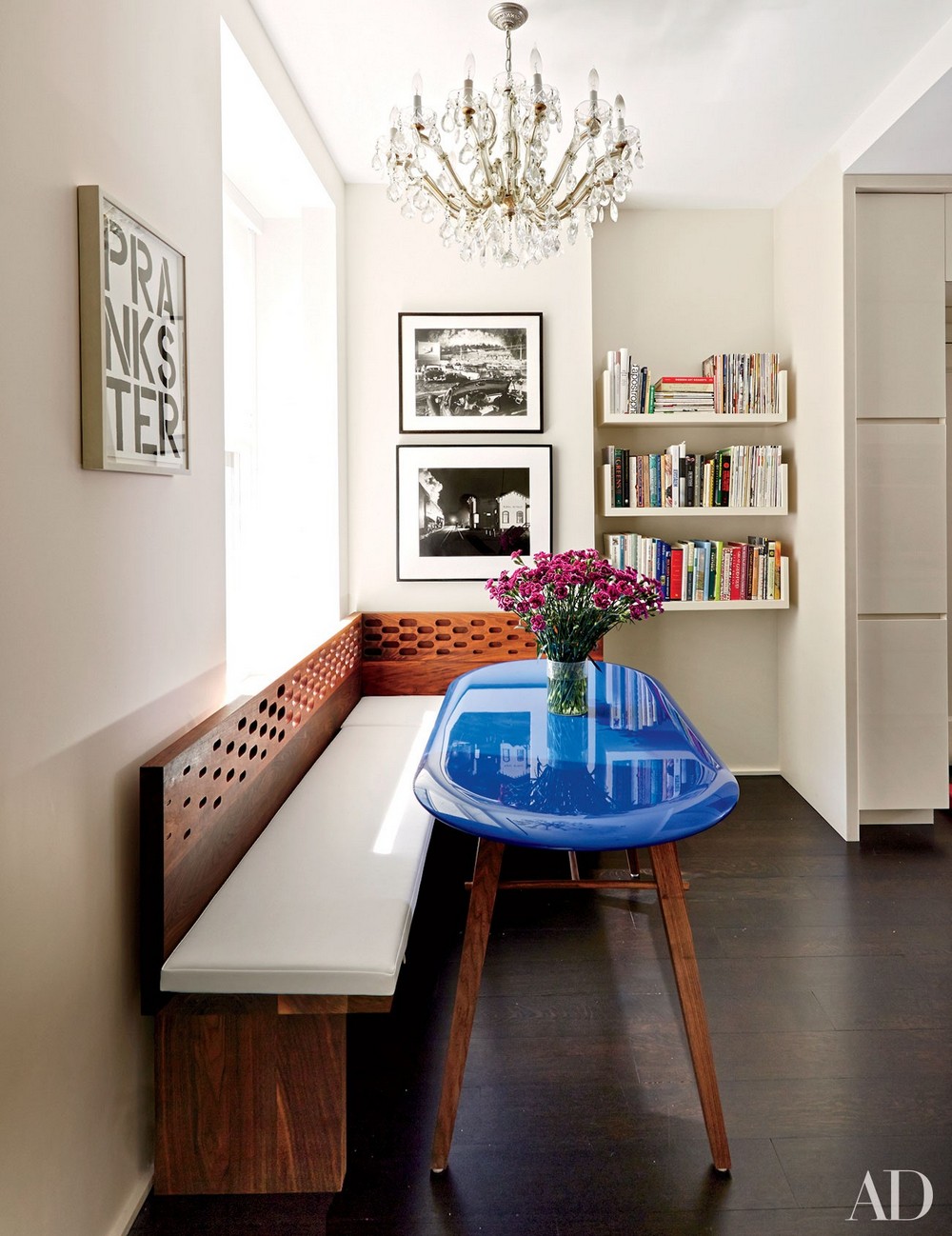 If you are in the market for a breakfast nook but don't have any space to spare, this could be the perfect solution for your needs. I like how this room has been designed, and I think that you will as well. The table is just excellent, and I'm sure that it would be a great spot to enjoy some of your favorite meals. You can add chairs to this breakfast nook idea at the need of instance and remove those chairs when not needed to make the space free for walking. It will surely be a great decorative addition to your home.
Colorful Breakfast Nook :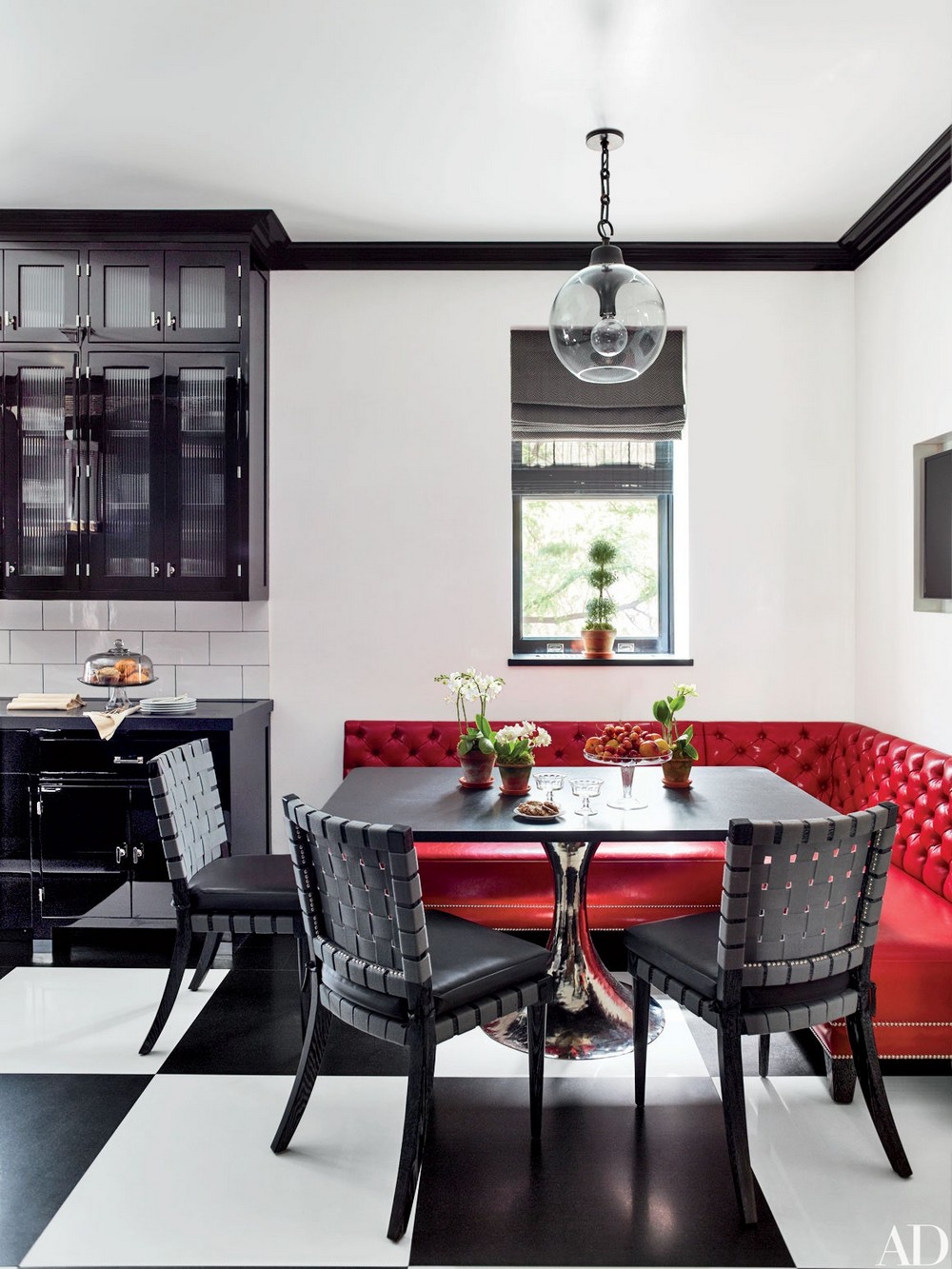 This breakfast nook should be a good place to sit, relax, and talk with family members while enjoying your breakfast. It should also be a welcoming place that instantly brightens up your kitchen with its walls and furniture. This red-themed kitchen seen here features red benches making the whole set look attractive. It would also be a decent alternative to the store-bought expensive dining table.