Reception desks are the first thing that people see when they enter your office. They are also the first thing that people who are visiting you will notice about your office. This is why you must create an attractive and welcoming reception desk. You can either build your own reception desk or buy one already made and ready to go. If you want to save money by creating yourself, you want to read this article. Below are 20 cheap DIY reception desk plans and instructions on building your own modern reception desk.
Every office needs a reception desk; The reception desk is one of the essential pieces of furniture in any office. It gives you a great first impression and ensures your guests are comfortable. It's also a place where you can meet with clients and other important people in your business. If you're looking for a new reception desk, we recommend checking out the best DIY Reception Desk ideas and plans below!
Check out the lists of 20 DIY Reception Desk plans you can use to build a custom Reception Desk for your business.
How To Build A Modern Reception Desk
The receptionist desk is one of the most essential parts of a commercial building. It is not just a desk; it also serves as a place where you can seat your customers, take care of them, do their registration, and assist them in all other possible ways. To build a modern reception desk, you need wood boards, a wood planer, screws, wood glue, tape measure and many other materials and tools. This can be done by simply using these simple steps:
DIY Glam Reception Desk
Looking for a unique, elegant reception desk that you can make yourself? This DIY glam desk will do the case! In this video guide, you will learn how to construct an antique-looking table that you can use in your office or reception area. And it's not hard at all to create this look with easy instructions and materials. Make your dream event space complete by adding a glammed-up reception desk. This DIY project is pretty simple and will be super worth it when you finish! Check it out here.
How To Build A Large Two Level Desk
In this guide, you will learn how to build a sizeable two-level desk with a perfect design for your home office. If you need extra workspaces, look no further! With this desk, you can have plenty of room for your papers and documents. This desk can also be used outdoors; it offers a lot of space with two levels and a large window on the sideboard. Build this two-level desk with sturdy wooden legs. You'll need to buy the parts first and then put them together, so it's great for intermediate skill levels.
Studio Reception Desk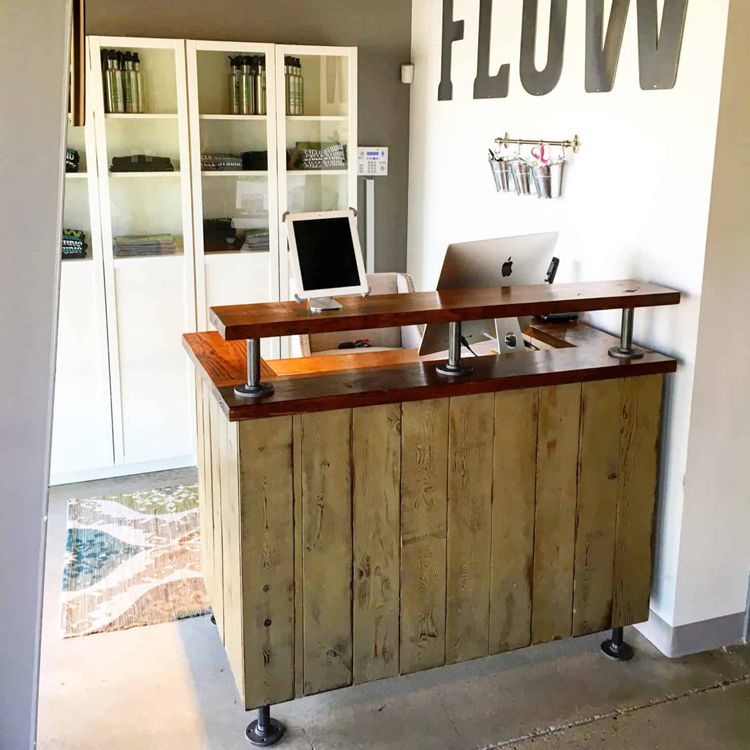 This studio reception desk is great for your office, home, or place of business. The desk is made from cedar wood and clamps, with the help of a floor flange that stands beautifully. The top has been stained to give it the perfect finish. This is easy to make and costs very little to build. The Studio Reception Desk holds everything you need and perfectly fits your home office. Designed to suit any space, it can be customized to your liking and add a wonderful touch of character to your room!
See More: 17 Homemade Keyboard Trays You Can Build Easily
Low Budget Reception Desk
This desk is straightforward and easy to make. You won't even have to buy anything other than the readily available materials at home depot. So, wherever you live and whatever your budget is, this reception is just right for you! This project is something that you can use to have your reception desk and also can use in small companies and offices. It is affordable, easy to build, and has a perfect look. Keep watching this guide and find out how you can make one for yourself by following the steps."
DIY Reception Counter
Looking for a new countertop for your reception desk or want to upgrade your old reception counter? This video guide will teach you how to easily make a modern and professional-looking one with the materials that your local hardware store or big box store has. You'll find that these countertops are easy to make and always look professional. The result will be a modern, impressive counter with plenty of space for shelves and drawers. You'll love the modern upgrades, but don't forget to share with all your friends!
Pallet Wood Reception Desk Idea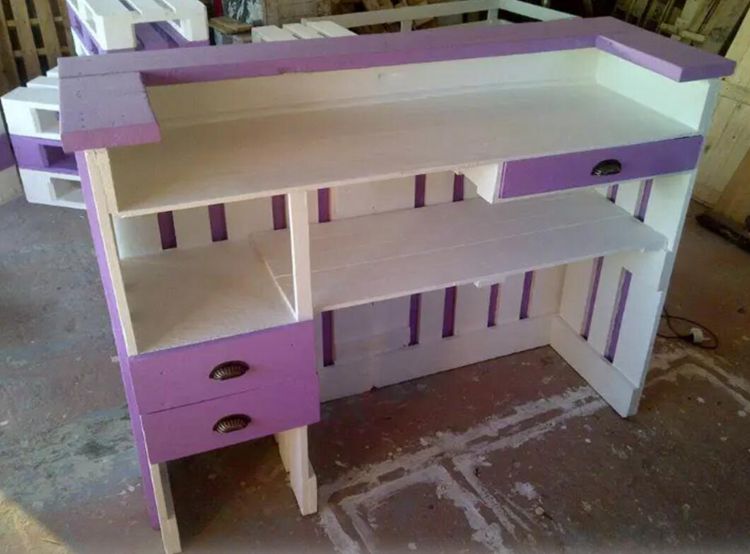 Pallet wood is the easiest and most cost-effective material for your DIY projects. Making a desk out of them is surprisingly easy, and you can use the design to create any kind of pallet furniture you like. You can also use a mixture of reclaimed and new oak pallets to create this stylish desk. It's more cost-effective and eco-friendly than the other types of wood, and it is a piece of art in its own right.
DIY Custom Reception Counter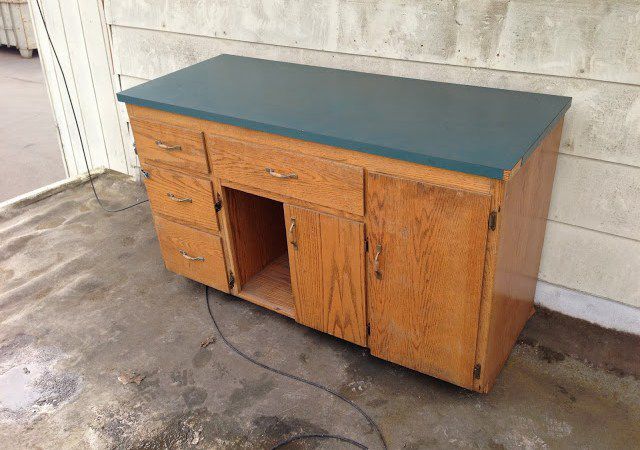 A well-designed reception counter is the best way to welcome your visitors. Whether you're a new business owner or an experienced professional, you can easily create the perfect place to greet guests with this Reception Counter! This DIY Custom Reception Counter will show you how to modify your own desk and make beautiful changes that will make it look new again. The best part? This project only cost a few dollars for materials.
Pinewood Reception Desk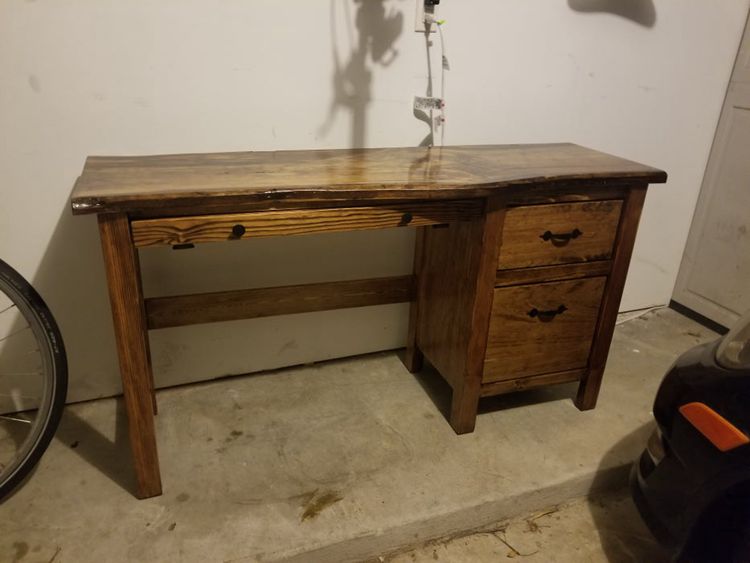 If you love carpentry and woodworking, then this DIY project is for you. With the help of a simple plan, you can create an impressive reception desk for your office or home and feel the joy of working with your hands to make something that people will love. The pine slab used in this project was a bit rough and beat up since it was placed outside for a long time, but it became smooth and polished little by little.
Plywood Reception Desk
This DIY Plywood Receptionist Desk is easy to make and is functional. It has ample storage space and boasts a clean and modern design. This desk plan also offers you space where you can transfer the files in a file cabinet. It is best to draw out your plans before cutting any wood. This guide walks you through every step of making this plywood receptionist desk and what materials are required. All you need is some plywood, a table saw, and the other construction tools required for this project.
Industrial Reception Desk
A DIY Industrial Reception Desk is a great way to add industrial flair to your home office or reception area. This project can complete in just a few weekend hours with the right tools. This project is quite simple, but it requires some tips on properly using tools and materials. So if you're new to it, no worries! Just follow these steps as much as possible, and you'll create an industrial-inspired desk that would look great at home or in the office.
Sculpted Oak Desk
If you have a woodworking hobby that you love to do at the weekends, this DIY sculpted oak desk is the kind of project you would love to make. You can literally create your own design and give it a personal touch. This project starts with sketching the design and idea on paper first. Once you are satisfied with your sketch, then you can start gathering the materials required for this project. You can proudly display your beautiful creation at home or office when you are done.
Poplar Secretary Desk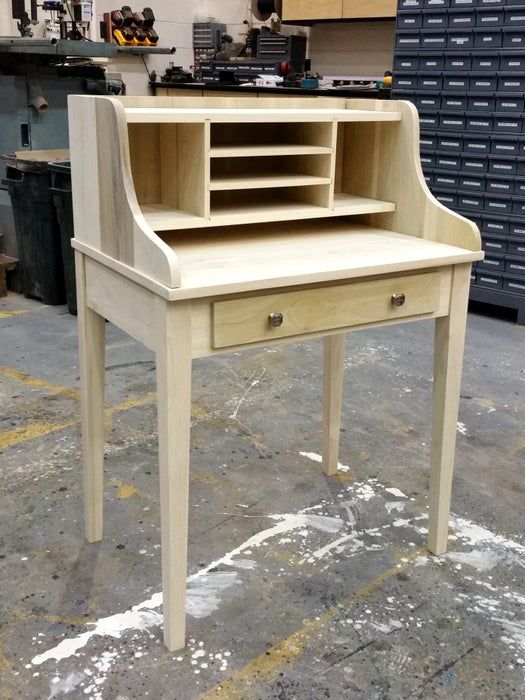 This desk is an excellent opportunity to practice your woodworking skills. Poplar is a widespread but strong wood, making it perfect for beginners. Adding the sliding vanity drawer makes this helpful secretary desk in any setting. If you have never built a piece of furniture before, you need to start by choosing a design that fits your needs and lifestyle. If you have to work on your computer, then try something with a keyboard tray or attach a mouse pad holder under the tabletop.
Corner Office Desk
The corner office desk is straightforward to build. A little bit of carpentry skill and any carpenter can easily make it by following the easy to follow instructions laid out for you here. This DIY article will guide you step by step, from the materials required through the building and finishing stages. Of course, this design has many variations, depending on how you want to customize it with your own style of hardware fittings and designs.
Reception Desk For Gym
If you have a gym, the receptionist will be helpful because it provides customers access so they can reach customer service. If you want something simple, cute and portable, this DIY Reception Desk For the Gym is suitable. The receptionist desk described in this guide is super simple and affordable to put together. You will need some wood pieces (pine), spray paints (Grey and White), drills, orbital sander and belt sander, pin nailer, miter saw, flush mount bits and other necessary tools.
How To Make A Custom Wood Reception Desk
Create a custom receptionist desk for your office or business; you can make your very own receptionist desk with this simple step-by-step guidance in the video. Follow along to learn how to get started on your own custom wood receptionist desk today! Whether you're looking for a way to save money or just want to add a unique design element to your space, got you covered with this easy tutorial that only takes one day!
Minimalist Desk For Reception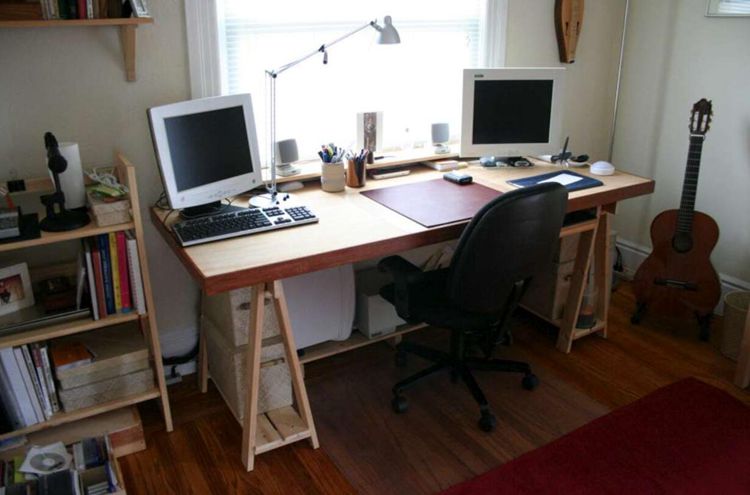 If you have plenty of space, you're likely to be able to fit a grand desk. But if you don't have enough space, then there are many ways in which you can solve the problem; one of these is using pallets. This DIY desk is one of the most straightforward, practical and helpful things that can be made using pallets. This will help you build up a little desk. You can increase the size of your desk and use it as a table.
DIY Cashier Desk
This DIY project may be the best option if you want a table that can double as a cashier's desk. All you need are the right tools and materials to build this beautiful piece of furniture. Using wooden boards, wood glue, screws and many other things, you can come up with something unique and beneficial! This cashier's desk is a perfect work area for accounts and receptionists. This DIY project will turn your imagination into a reality, as it can be created in any shape or size to fit your office space.
DIY Reception Desk
The perfect desk for the receptionist! This DIY Reception Desk is so versatile you can use it in any room, home or office. It has an astonishing design that can accomplish with a little effort and creativity. This desk plan features space to place your keyboard and other essential accessories and a space for your books, audio gadgets and photos. Formatted in easy-to-follow, this video guide will teach you how to make this stylish desk from scratch.
DIY High Boy Table
The receptionist desk is an essential piece of furniture in an office, as it serves as a place where people can get help and register complaints. If your company has a reception area, you'll need to ensure that your receptionist has a desk and chair to work from. The highboy table is an excellent choice because it can be used indoors or outdoors. This highboy table is perfect for your receptionist desk, but you can also use it anywhere else.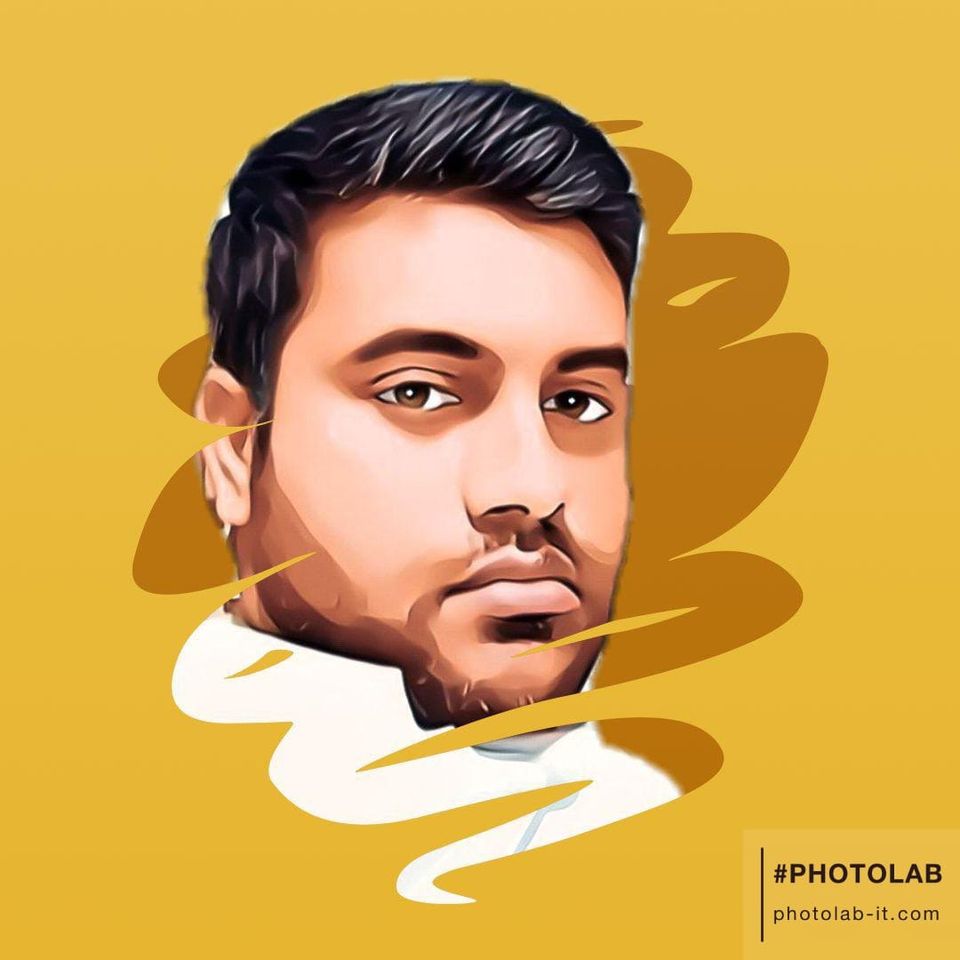 I am Raza, a crafts expert with 6 years of experience. I run this site for DIY lovers to provide the most exciting projects and ideas for your home, office, and everyday life. See More