DIY Cosleeper ideas are always in demand. Even if you own a cosleeper for your newborn's nursery, having an extra one for the bedroom is never a bad idea. Some parents find it difficult to sleep knowing their baby's crib is in another room. This is where the DIY cosleeper ideas come in, giving you and your baby all the comforts of sleeping together without breaking any safety rules. Build your cosleeper; with the extraordinary range of DIY plans available here, we are sure you will be able to find a design that suits your needs. Combined with other baby-care tips and tricks, our easy DIY cosleeper ideas will ensure you have a happy, healthy, and safe newborn.
DIY Cosleeper Ideas Easy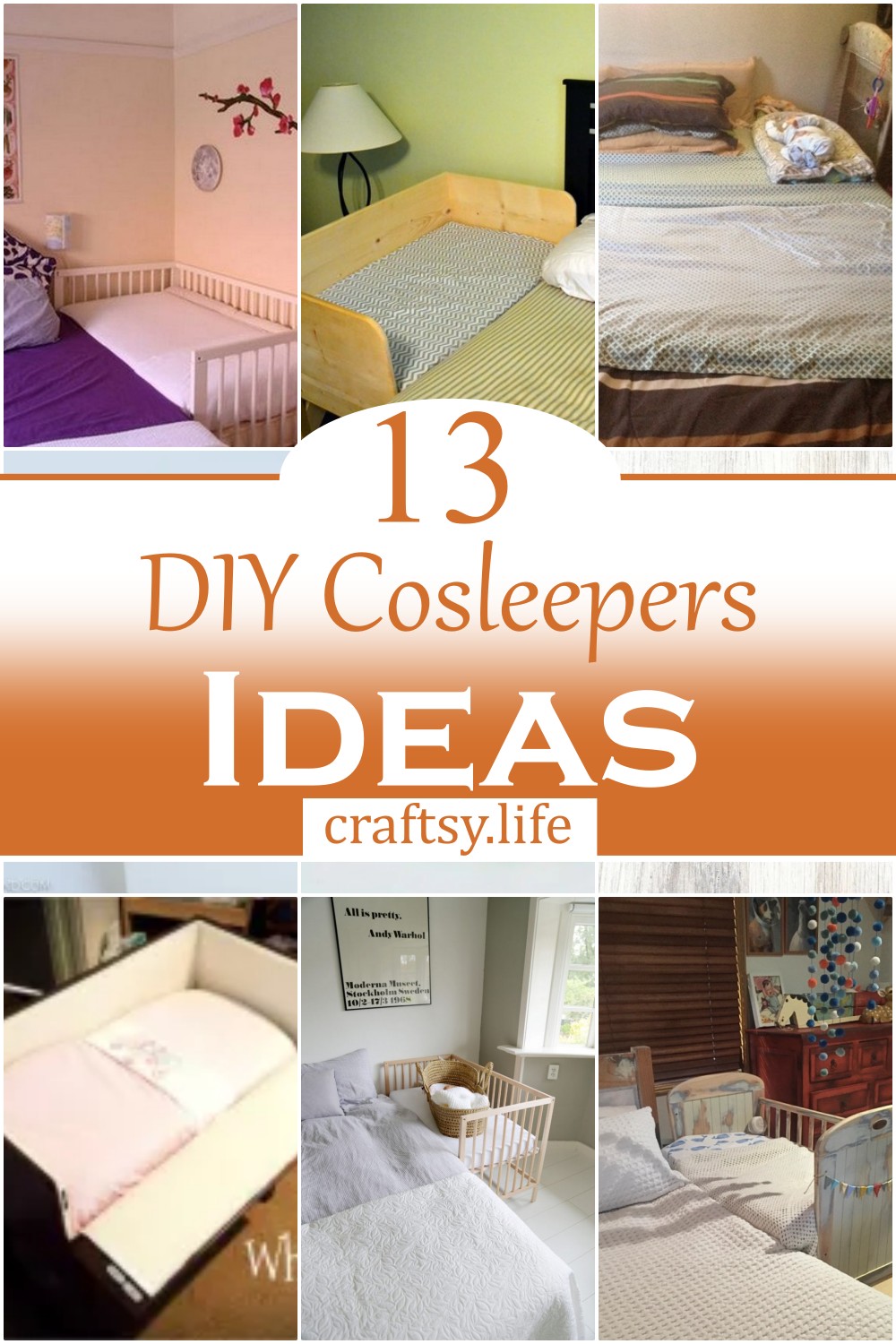 Cosleeping is a great way for you and your baby to bond. However, some choose not to cosleep due to safety concerns. If sleeping with your baby makes you uneasy, you can opt for a sidecar crib instead. Some parents decide to build their cosleeper because they do not have enough space in their bedroom; some have small nurseries that they can't convert into a "real" crib. Whatever your reasons are, there are many DIY cosleeper ideas out there. In this article, I have put together 19 DIY cosleepers that you can build in time for your baby's arrival.
Unique DIY Cosleepers
As a new parent, you want the best or most appropriate care and comfort your baby can enjoy. And what's more comforting than rest while holding your baby as though you are lying on a bed? This experience is relived by cosleeping with your baby. Also known as cosleeping, it is an ancient custom where parents and babies sleep in the same bed. However, to minimize the risk of suffocation and insufficient oxygen supply to the baby, you need to buy an appropriate cosleeper but wait a bit and follow the ideas below to save piles of cash from getting wasted. These easy-to-make and unique DIY Cosleeper ideas are a great way to keep your baby in your room, but don't compromise sleep!
How To Build A Cosleeper Crib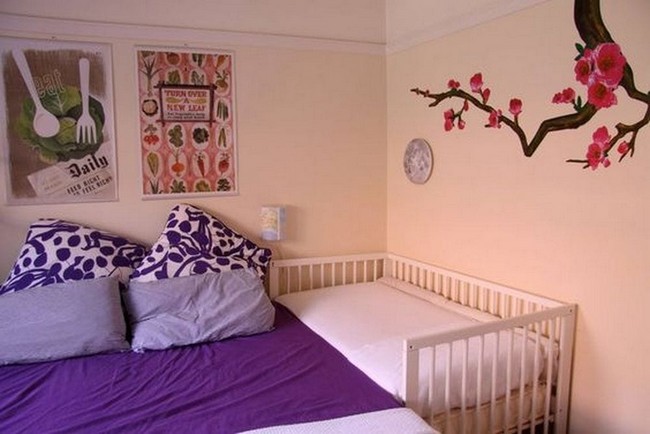 This cosleeper crib is built between the bed and the wall, allowing the parents to sleep well while watching the baby sleep. The building only costs a few hundred dollars, but the benefits and comforts will last you a lifetime. You will be able to see your child instead of feeling worried about their safety. You will need tools, such as a drill, circular saw, miter saw, etc. Be careful when building this crib since we use sharp tools in this project. Following these simple steps, you can build this crib within a few days.
DIY Cosleeper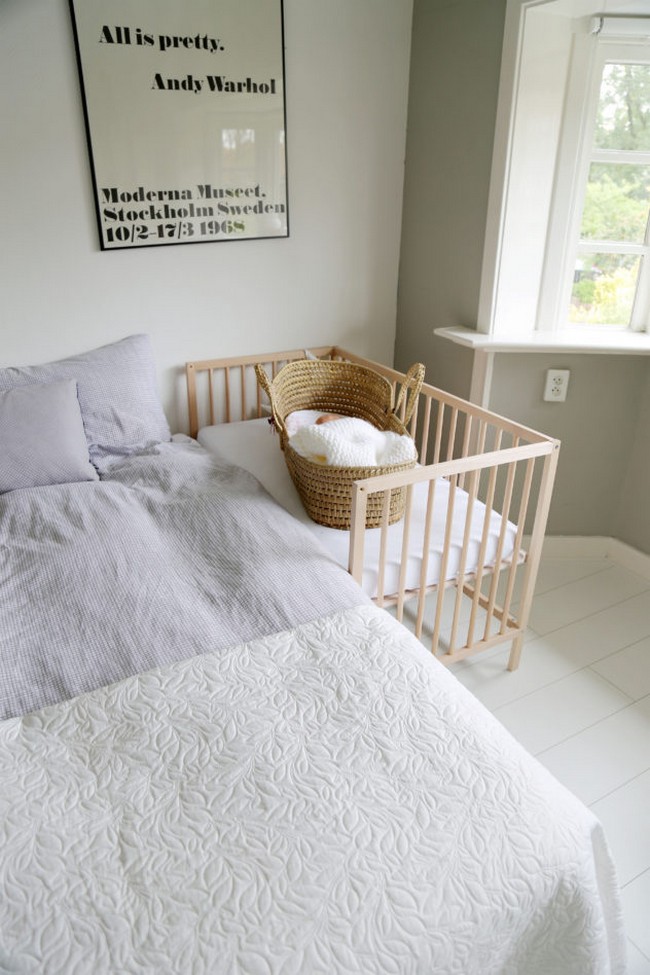 The DIY cosleeper, Convert a twin IKEA Malm bed into a comfortable and safe cosleeper. If you don't want to spend much money on safe cosleeping beds, this DIY cosleeper will do the job for you. Follow along with me as I show you how to make one for your little one. Feel free to customize it any way you like; this is just the method that worked for us. The cost to build this cosleeper is about $100, and you can further reduce it by visiting the local hardware store.
DIY Sidecar Cosleeper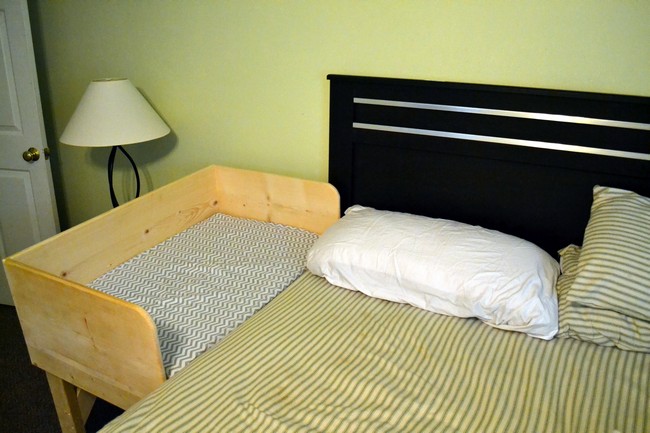 When saving money and doing things for yourself, the DIY Sidecar Cosleeper may be your new best friend. The 'sidecar' is made from a conventional single mattress turned sideways to fit inside the pram. It provides a cozy 'cave' for napping (or even sleeping) and a convenient, easy-to-reach spot for mum or dad to scoop up baby for a quick cuddle. Building a DIY sidecar cosleeper is easy, and there's no need for drilling holes in the pram as we've shown you how to fit the sidecar without it.
DIY Cosleeper From An Ikea Crib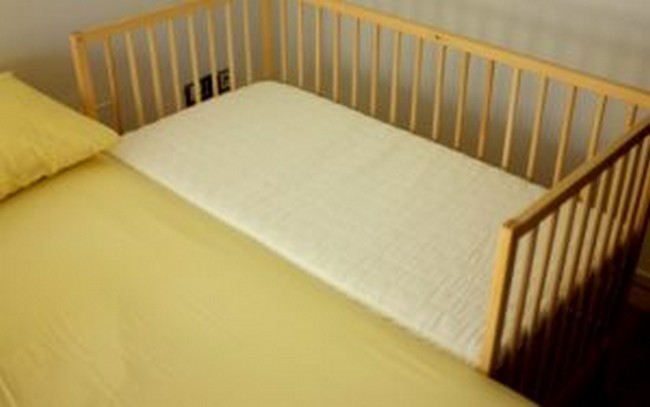 This DIY crib-to-cosleeper conversion guide will teach you to create a cozy sleeping space that is perfect for your infant. Featuring an Ikea crib, this cosleeper can be assembled in less than an hour and easily attached to the side of your bed. Made from metal, wood, and wood veneer, it's safe for you and your baby. The cosleeper can be a useful addition to the baby's sleep cycle when combined with a partner's choice of the mattress underneath the crib mattress.
DIY Baby Cosleeper
The cosleeper is a bed that attaches to the side of the parent's bed. The baby will sleep in the same room as the parents but on his safe little platform, close to you and easily reachable. I like having my baby close but without him sleeping in our bed. By building this cosleeper, I can have the baby beside me while not worrying about bringing home germs or getting up during the night to grab him in case of a bad dream or if he wants to be fed. It will be a decent gift if you have new moms on your friend list.
DIY Newborn Cosleeper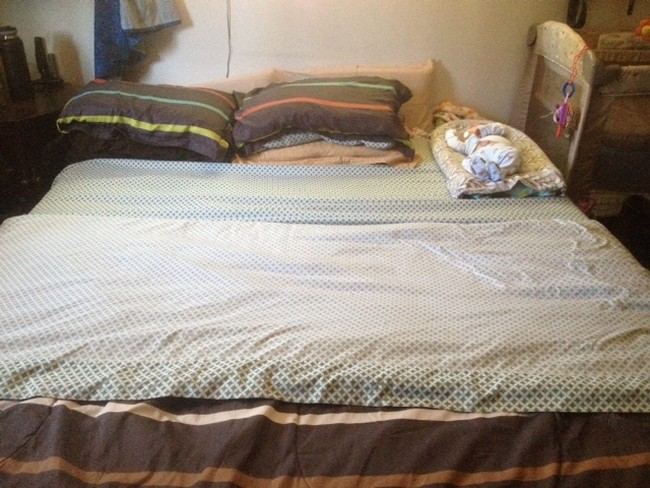 This DIY Newborn Cosleeper fits just about anywhere and is a viable alternative to a crib for newborns. It's perfect for the room you or your child's Grandmother. Constructed with a pool noodle, a pillowcase, and a blanket, it is super easy to set up. It also lacks wires or ribbons, so there is zero chance of your child getting stuck if they roll around. It's also very cost-effective at just a few dollars to store two of them if one gets dirty while you wash the other. Whether working on a tight budget or saving money by avoiding expensive baby cribs, the cosleeper might be the right choice.
You can also see: DIY Toddler Bed Ideas
Making A Fold-Away Cosleeper Crib
This cosleeper crib is easy to fold away when unused and can be transported from room to room. It can also be used as furniture anywhere in the home. You will only need a drill, jigsaw, table saw, router, and measuring tape. This cosleeper crib plan lays out the instructions to build this beautiful new piece of furniture. This makes them perfect for small living spaces such as apartments and condos. The top rail does swing out of the way but does not come fully out. This crib is an excellent space saver and will last for many years.
DIY Cosleeper Crib
This DIY cosleeper crib is a great way to save money and give your child the co-sleeping experience. The crib can be used with or without the stand but will comfortably fit a standard-size crib mattress. The slats for your mattress will come cut, but here is another free template if you need more. This cosleeper was made from off-the-shelf materials, with a few accessories purchased to add some additional support. Don't miss out on this chance to make your bedside crib!
Cosleeper Build Idea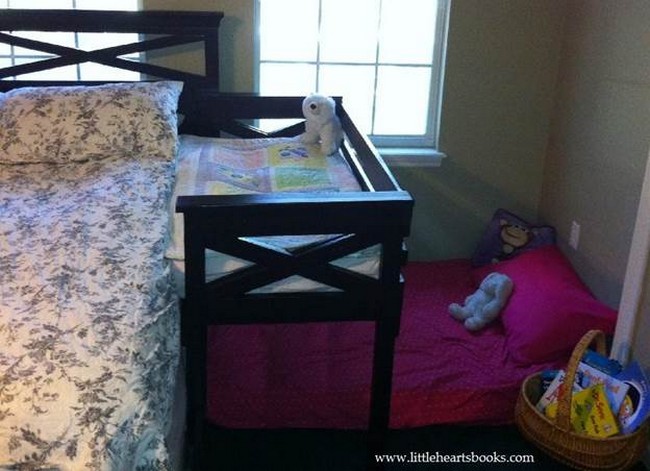 This is a creative way to use a bunk bed as a cosleeper in the boys' room. It keeps the babies beside each other while allowing older children to be close but not too close. If you have concerns about your children rolling into one another, find out if they make beds tall enough, so they don't roll into one another. It has several functions, including the ability to function as an independent twin, stand-alone, and function as a cosleeper.
How To Build A Bedside Crib
This bedside crib was built to house a portable crib mattress. The side slots were installed so the crib could easily be converted into a cosleeper when the baby became mobile. It is designed so that it is almost impossible to squeeze a fist through any part of the crib or to accidentally push off an item on top of the crib down onto a sleeping child. This project is excellent for those who live in apartments or have limited space for a larger crib. It's not recommended that you install this crib anywhere near the side of your bed for safety reasons.
How To Turn An Ikea Crib Into A Cosleeper
Many people want to cosleep with their new baby but don't have a co-sleeper. These cribs are expensive, especially if you don't already have one. This guide will show you how to convert an Ikea crib into a cosleeper with parts you may already have at home. This can save you thousands of dollars and allow you to enjoy all the advantages of cosleeping with your baby. This method can transform an Ikea crib into a highly functional cosleeper that will give your wife peace of mind.
Making A Side Car Crib
Sidecars are an excellent solution for unused space in a room, but some parents have trouble deciding where to put them. A crib in the corner is great, but it's only practical when a child is young. This tutorial shows you how to transform an IKEA side car crib into a cosleeping bed that can be moved as the child grows. The crib converts into a bed in less than 10 minutes with no tools required! This is probably the cheapest way to get a DIY cosleeper, although it does not have any inherent safety features.
 $20 Cosleeper Build
This cosleeper is great for you if you don't want to spend a lot of cash. I have made this cosleeper with a $20 budget in mind, so it is worth trying. It is sturdy and should last for a while. You will need basic tools and the right supplies to build the cosleeper. The measurements are 32″x14″, and it should fit a pack 'n play mattress. This cosleeper is designed to be comfortable for both the parent and the child. The infant seat easily attaches to an adult bed without any tools. I hope that you find this instructable useful, and please leave comments!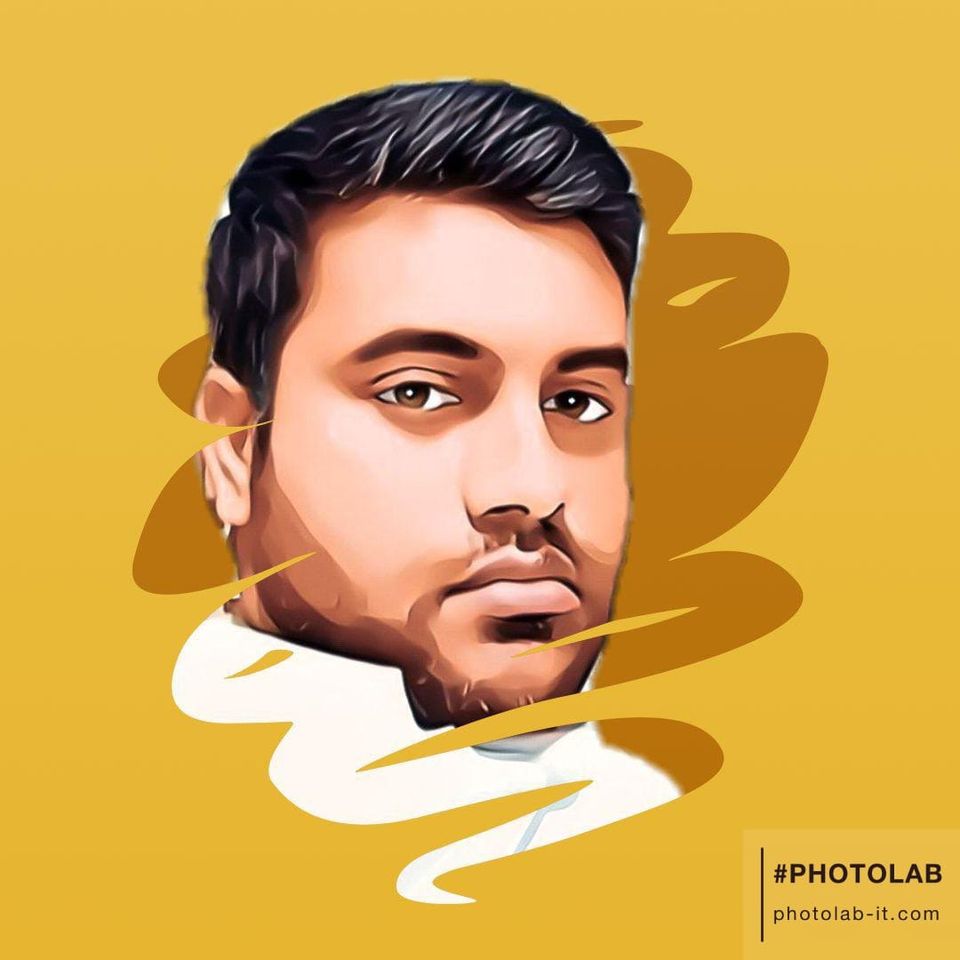 I am Raza, a crafts expert with 6 years of experience. I run this site for DIY lovers to provide the most exciting projects and ideas for your home, office, and everyday life. See More