Holidays are the perfect time to show off your amazing holiday outfits, especially with these DIY Christmas shirts. This collection of small, cute Christmas Shirts will ensure you always look your best at work parties, family reunions, and all other fun holiday gatherings! They are comfortable and stylish, with a large design featuring Santa Claus. Perfect for a Christmas party or as an everyday shirt, this is an ideal choice for your wardrobe. Create your own holiday custom t-shirts with these DIY Christmas Shirt Ideas.
Simple DIY Christmas Shirt Ideas

Christmas is the one time you can get away with wearing the tackiest of clothing. And if you're looking for a fun way to express your Christmas cheer, these DIY Christmas Shirt Ideas will surely get lots of compliments. Here are some fun festive designs that will put a smile on anyone's face while they're out on the town. They come with all the materials, instructions, and tools needed for any project. They are great gifts for teachers and friends!
Your Christmas Should Be Fun And Memorable.
But sometimes, it's challenging to come up with new ways to enjoy the season. Well, don't worry! We've got some great ideas for you.
First, you can make a shirt with your family's name: "The Andersons". Or maybe you could write "I love my family" in big letters on a white shirt. This way, everyone will know how much you love them during the holidays!
Another idea is to make a shirt that says "Christmas is coming!" or something like that. You could also write a message from Santa Claus on one of your shirts! This way, people will know it's time for Christmas when they see the message on your shirt!
If none of those ideas work for you, here's another idea: why not get some glittery markers and draw pictures of Santa Claus in different poses? For example, Santa playing football or doing yoga! Then wear those shirts around town, so people know that Christmas is coming soon!
DIY Snowflake Shirt
Try this DIY Snowflake Shirt for size if you want something special for Christmas. This is an easy project and can be done with materials that you may already have around the house. Sometimes, you need a cute shirt that is not too plain and has some flair. You can use them as a gift or surprise your family with one made just for you. It's an easy idea, so get ready to show off your new custom-designed Christmas tee!
DIY Christmas T-shirt
Need a cute shirt for Christmas? Here are some DIY Christmas shirt ideas to make you stand out. Add a fun touch to your holiday wardrobe with these DIY Christmas T-shirt ideas. Plus, you can personalize it with decorations like pom-poms or glitter! It might not be the same as getting a Christmas gift, but these easy projects will make you think twice about celebrating the season without homemade decorations on your T-shirt.
DIY Buffalo Check Christmas Shirt
A buffalo check Christmas shirt is an unexpected way to add fun to your holiday party gear. Choose the colors and patterns that work for you, and get creative with this DIY Christmas shirt idea. These DIY buffalo check Christmas shirt is much cheaper than a holiday top. You only need an old sweater, iron-on fabric sheets, and scissors. You can design the shirt and sew it onto your old sweater. Once it's done, all you have to do is wear the shirt and enjoy your holidays!
Also, see: Cute And Easy Sewing Patterns 
3 DIY Christmas Shirts
If you have small children, this could be a fun way for them to make their first shirt. Not only will your kids be extra excited to wear these shirts, but they'll also provide a great conversation piece for anyone who wears them! It's a great way for parents to incorporate their kids into the holiday spirit! You will love creating this using stencils and plenty of paint to create a cute shirt perfect for Christmas.
Christmas Tree Shirt For Kids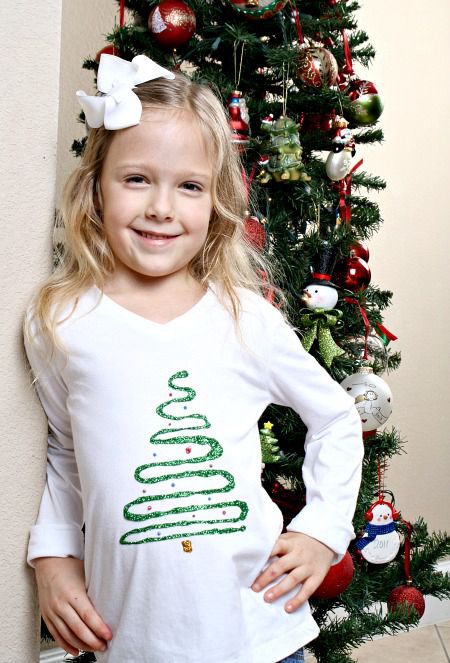 When it comes to holiday clothing, everything makes a statement. This Christmas tree shirt is adorable, from elegant to cute and playful. Get ready to make your kid's shirt for Christmas using glitters. If your kids love Christmas and you want to make a simple yet beautiful design for their shirts this Christmas, then this guide is perfect. It will show you how to use glitter to make a Christmas tree on your shirt. Don't worry; it's super easy!
DIY Santa Top
Are you looking for a fun and easy gift idea for the holiday season? This Santa top is one of the favorite handmade Christmas gifts. Take a look at this tutorial to see how it's made. You can even make one for yourself or use it as pre-made clothing! There are quite a few materials you need to prepare, so if you decide to make one for your little one, gather everything before starting. Good luck!
DIY Christmas Shirt For Kids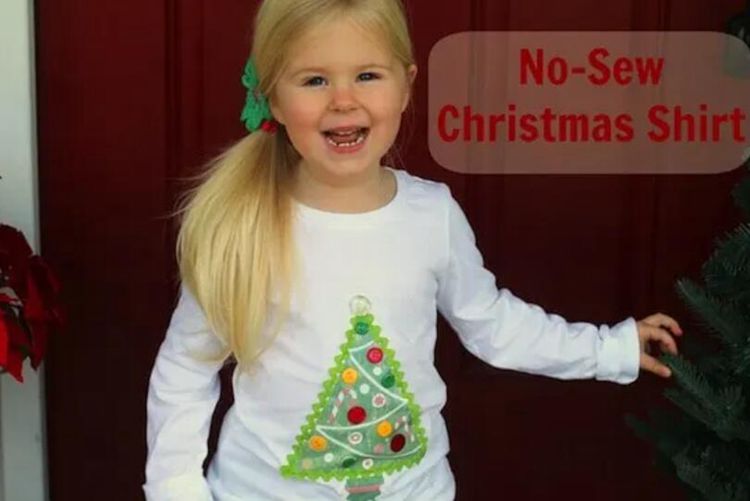 There are a lot of ways to make Christmas shirts at home. If you love DIY, this is an easy project for you. You can make your favorite shirt using all the materials and then wear it with your family or friends to show your true mood. This shirt is perfect for boys or girls. The craft is simple and easy to do, but it looks great when you are done. You can also use this design for printed t-shirts, long sleeve shirts, and hoodies! It will be fun for your kids to wear on Christmas Eve or the morning of Christmas Day.
DIY Handprint Christmas Shirt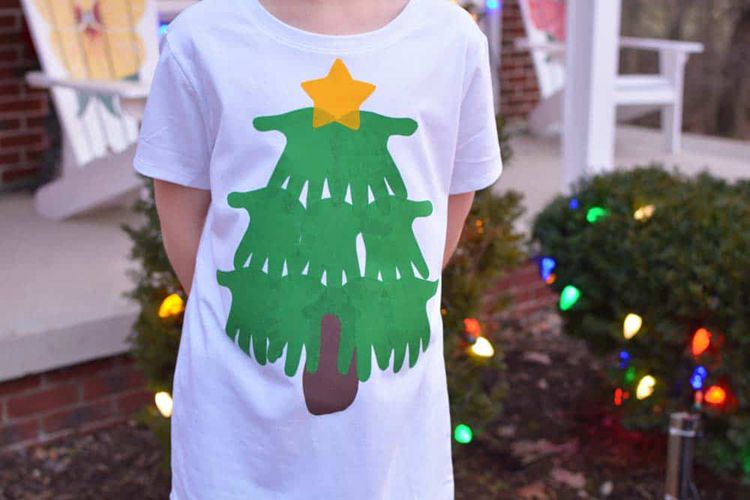 Here is one of the many awesome DIY Christmas shirts design you can make with your kids, and it is a great gift idea for Christmas Gift Ideas! Make several handprint designs for the holiday season using fabric paint, or add a festive design to the back of a white cotton t-shirt; some sparkles come with it! A favorite among kids and adults, they're known to be an easy idea that requires little effort but looks impressive. They are also a fantastic way to reveal your loved ones' personalities.
DIY Ugly Christmas Sweaters
This easy Christmas shirt idea is about brightening your holiday look with a little help from some shiny gold threads and jingle bells. This video will teach you how to make the perfect Christmas Sweater! Each step is fully explained and detailed. All materials and equipment needed are included, as well as guides on choosing fabrics and what colors will look best. If you struggle with making pretty clothes, this video is for you!
Christmas Shirt Sublimation Printing
Are you a newbie in sublimation printing, or is it your first time trying to DIY a Christmas shirt? This video guide will help you get started and learn the basics. The tutorial provides useful tips on designing, printing, completing, and transferring the design to paper fabric. This article is also helpful for those who want to know more about what tools are needed or who want to test their creativity with different designs. It's more affordable than other methods and also offers more color options.
DIY Christmas T-Shirt
Don't you want to show your Christmas spirit by wearing something unique? Yeah! The answer to this question. So, you can easily wear this DIY Christmas Shirt by following the below steps. You can make your own Christmas shirt with a few easy steps. All you need is a compass, a pencil, and some paper. Start by drawing out the outline of the tree on paper. This DIY tutorial will show you how to make your own Christmas t-shirt. Just follow along and learn! Wear this T-shirt next Christmas and make everyone feel good around you. This is an awesome idea.
Christmas Spiral Shirt Design
If you are looking for a fun project over the Christmas holiday, this Christmas Spiral Shirt Design is worth considering. You will have to be patient and careful so that the spiral forms well. They would be the perfect presents you can make for your kids, nieces, and nephews at home. This Christmas shirt design is a quick, last-minute gift idea you can easily make as a DIY. You only need watercolor paints, green and yellow cardstock, and a glue gun!
Tacky Christmas Shirt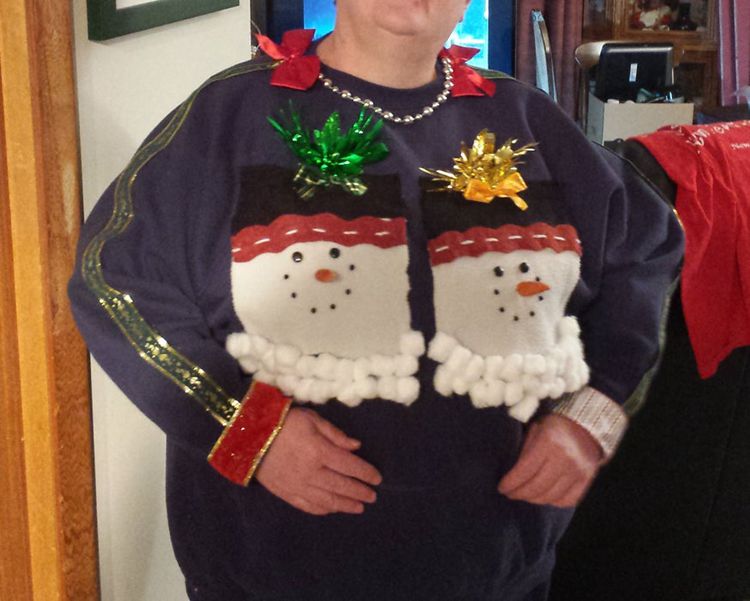 DIY shirts that say whatever you want. Learn how to make your own tacky Christmas shirt or any other design of custom t-shirts that represent you. This is a great gift idea for friends, family members, and coworkers. It has never been so easy to make your own Tacky Christmas Shirt! This Tacky Christmas Shirt is a fun and festive way to show your holiday spirit. Great for the holidays or any day, give people something to talk about by wearing it around town!
Animated Christmas Hearth Shirt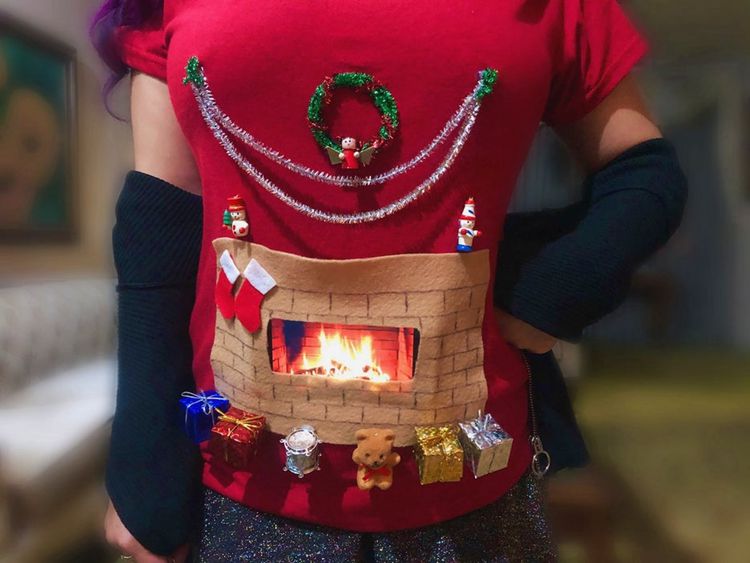 In the past, ugly Christmas sweaters were a funny feature that contributed to the meeting of family and friends. People have also used these sweaters for formal occasions and special events. This Christmas shirt is an original DIY idea for anyone who wants to celebrate Christmas. The decoration is made from a shirt, some Christmas elements, and simple sewing techniques. The materials used in this design are from the local market, so creativity can be bought reasonably.
Ugly Christmas T-shirt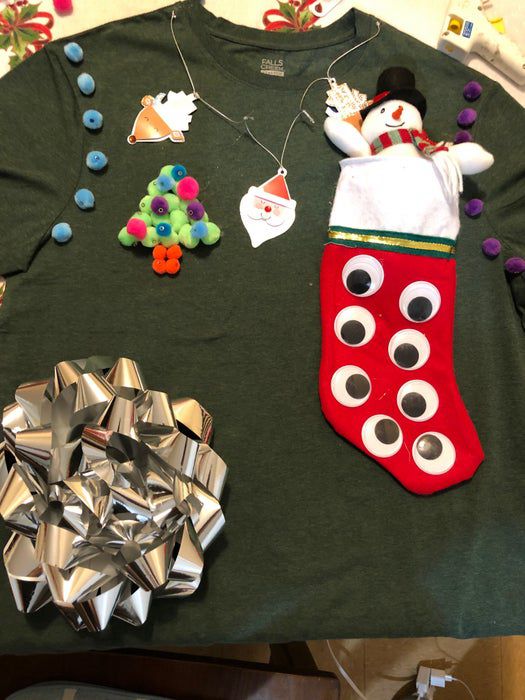 This is the ideal shirt if you are looking for an ugly Christmas sweater. This is an ugly Christmas t-shirt that you can make from scratch. It includes a short chain to show how the materials are arranged, with links for pictures of a hot glue gun and where to find suppliers. You only need a shirt, fun Christmas decorations, and strong clothespins to attach the ornaments to your shoes.
DIY Christmas Shirt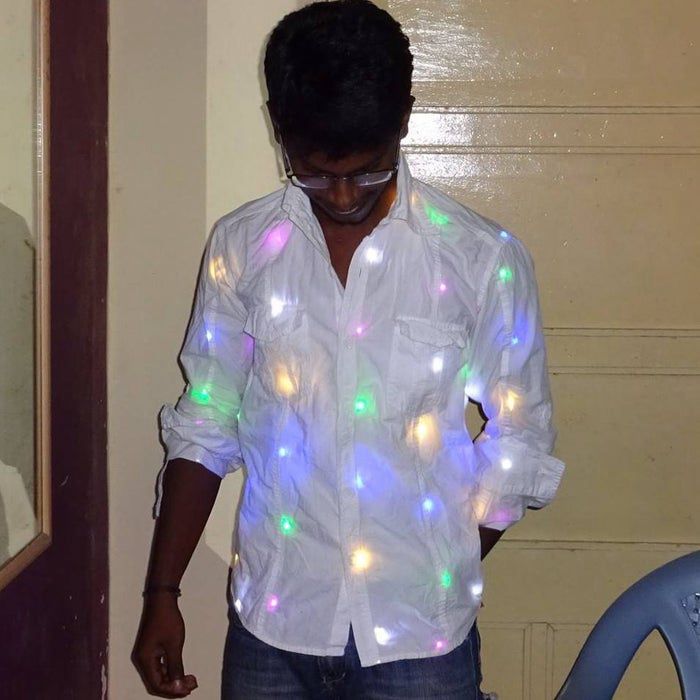 This Christmas, up your fashion game with this DIY Christmas shirt. This shirt with a built-in sensor detects people's presence. A great way to combine seasonal fashion and electronics, this project is instructable that will be perfect for children who enjoy creating new things. This Christmas shirt is a perfect choice for you and your family members. It is unique, comfortable, and beautiful. It's the best gift idea that anyone can ever have.
Tie Dye Christmas Shirt
Tie and dye techniques are used to make your shirt stand out. The shirt is made colorful by dying and discoloring using different techniques. You can also use sharpies, brushes, or other materials and tools to get the desired effects. A shirt with a tie and dye technique will make an excellent Christmas gift. Your loved ones will be surprised with this handmade shirt. Proudly wear it and always remember these special moments.
Fast DIY Christmas Shirt
Are you looking for an easy DIY Christmas shirt idea? Well, look no further. It's just a few basic supplies you probably already have in your house, but the tutor will show you how to put it together. These directions can be applied to any size t-shirt, and if you want to customize the holiday design or use different colors, give the video a try! Build a quick and easy Christmas shirt with this easy tutorial. No sewing is required!
DIY Shirt For Christmas
A fantastic DIY Christmas shirt idea that can be used as a gift or perhaps even as an office shirt. This shirt is designed to have a glitter feel and style, with two different types chosen. The sky blue color is supposed to represent the clear blue skies after your holiday party has ended with family and friends or for those who are hosting it. Even though this design uses glitters, it would not be ideal for someone who plans on moving around too much since it could get some shiny marks on their clothes.
You can also see: Crochet Christmas Flower Patterns 
Christmas Glitter T-shirt
If you are a glitter girl or a unicorn fan, this DIY Christmas Shirt idea is a must. This glitter-design t-shirt is one of the most straightforward methods to decorate your Christmas shirts. The steps are simple and easy, and you can easily create your shirt in a few minutes. The design is made up of Unicorns, which are symbols of magic, purity, and innocence. They show beauty and freedom from worldly things. But for sure, it looks good on any tee.
Matching Family Christmas Shirt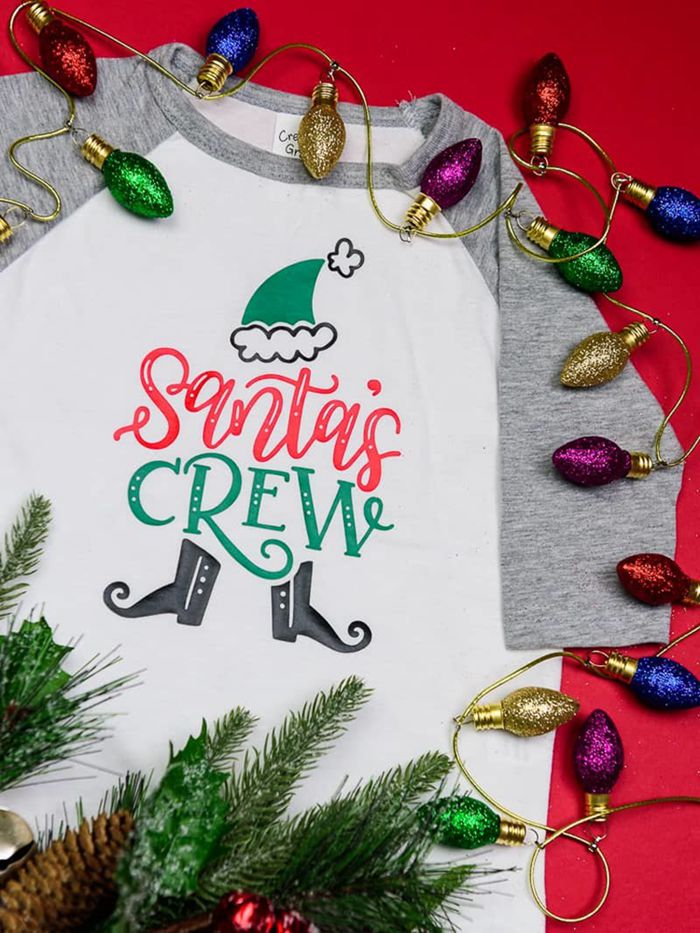 If you love a bit of Christmas spirit and want to continue to wear your festive uniform when it comes to the holidays, then you'll love this tutorial. This DIY Christmas shirt idea is perfect for your family. Creating a matching family Christmas shirt is fun and easy with Silhouette's iron-on heat transfer vinyl. If you have a Silhouette machine, it's even easier because you can use Iron-on Heat Transfers for your DIY Christmas Shirt Idea.
DIY Christmas Shirt With Cricut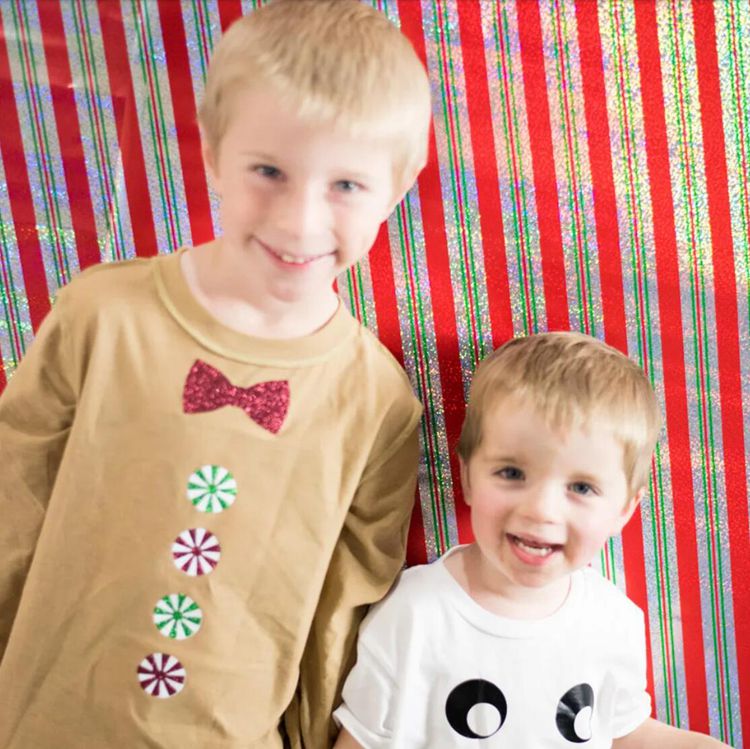 The Cricut Maker makes cutting fabric so much easier than it used to be. With the right materials, you can use your Cricut Maker to cut out images and letters that can be applied directly to clothing or decorations. This article covers tips for choosing the right materials for cutting fabric on your Cricut Maker. It might sound like a lot of work, but this project is not that difficult. Once you have your Cricut machine ready with all the necessary materials, you need to set aside some time and follow the instructions below.
Painted Christmas Shirt DIY For Kids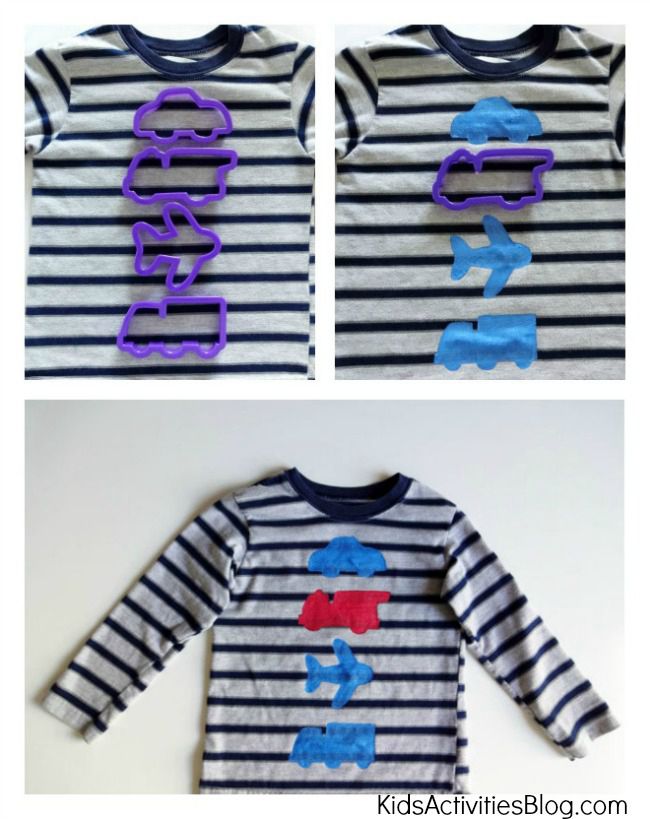 Are you looking for some new art and craft ideas for your kids? Then here's a fun one for you. Create a fun holiday shirt and add your child's name with some fabric paint. It'll be fun making together and then wearing these cute shirts around town. This shirt is the perfect canvas for your creative vision. It's a Christmas gift that your kids will love and cherish forever! Choose a shirt that fits your child, paint or draw on it with fabric paint, and then let it dry. Everyone will want one when they wear it at a holiday party!
DIY Christmas Shirt For Kids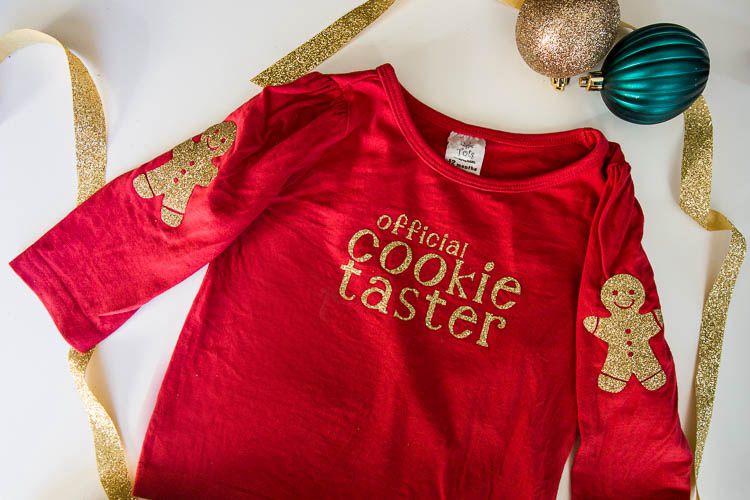 Do you want to make your kid look adorable this holiday? Then stop scrolling and check out this neat Christmas shirt with a message. This DIY design was made by me using a Cricut machine. Get the pattern and start making your kid wear it during the holiday. All you need is a Cricut Machine to make it happen. Cricut Machine is used in this shirt, and you should ensure you put double-sided tape.
DIY Christmas Shirt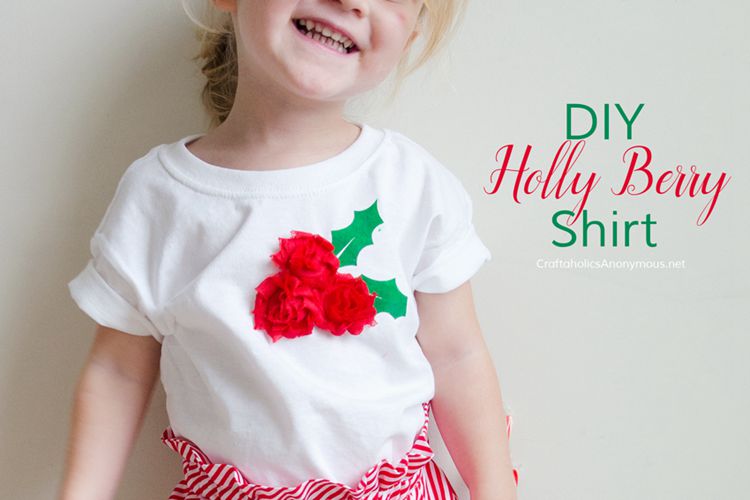 If you are looking for an easy DIY Christmas shirt that is fun and versatile, check out this Holly berry shirt tutorial! Whether you are looking for something fun to wear on a date or comfy around the house — this is the perfect way to make a custom Christmas shirt. Fashion meets function in this adorable DIY Christmas shirt. It's as stylish as it is cheerful — the perfect addition to your holiday party wardrobe!