20 DIY Changing Table Plans For Newborn Kids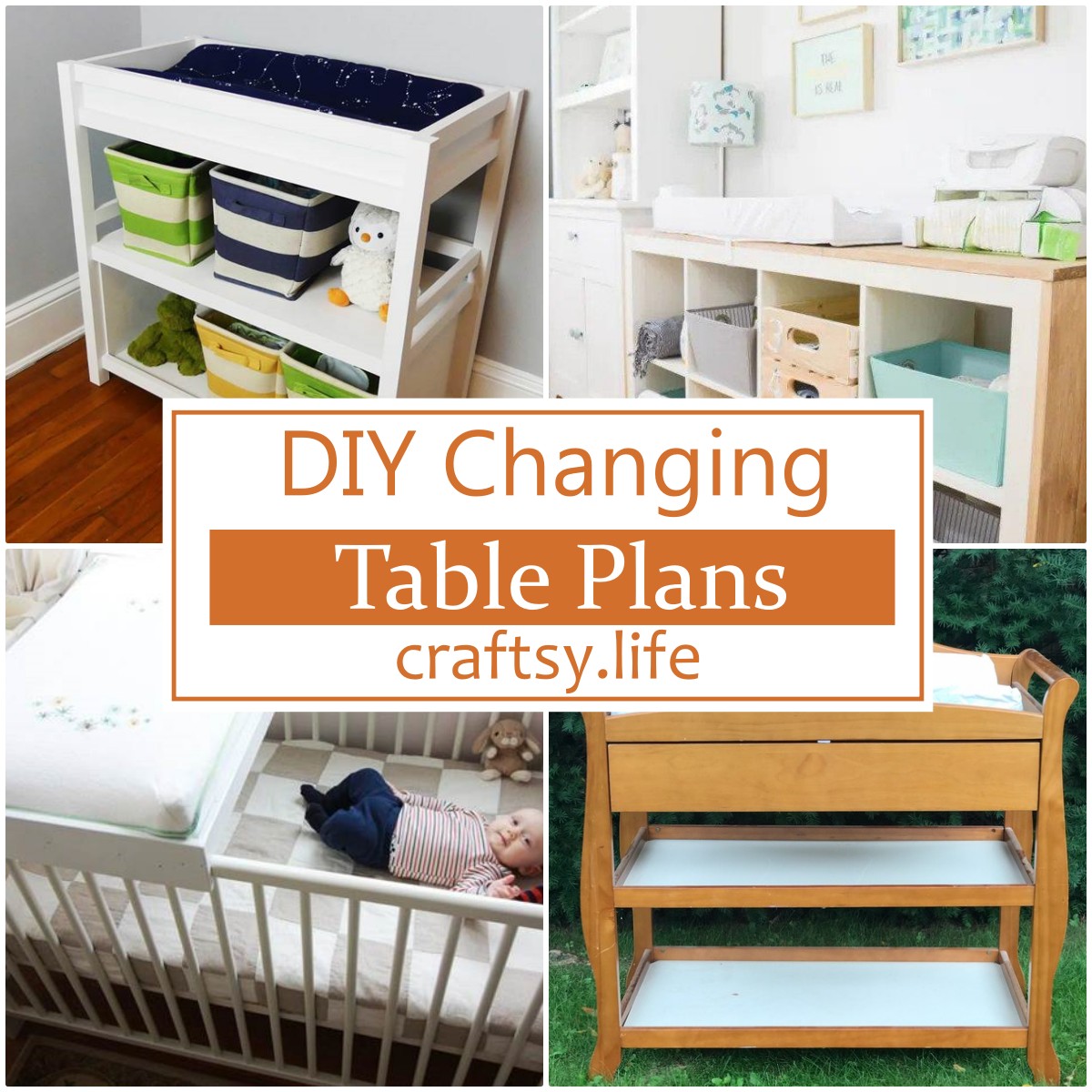 Changing tables is a big deal. They're used to keep babies clean and comfortable, and they often take the place of bouncy seats and walkers in many households. However, if you've been changing your baby's diaper on an old table or a cardboard box because you don't have the funds or the space to invest in a changing table, it's time to get yourself a new one! Many of these plans for DIY changing tables don't cost much and will work just as well as any department store model. Here is a list of some unique DIY changing table plans for you!
DIY Changing Table Designs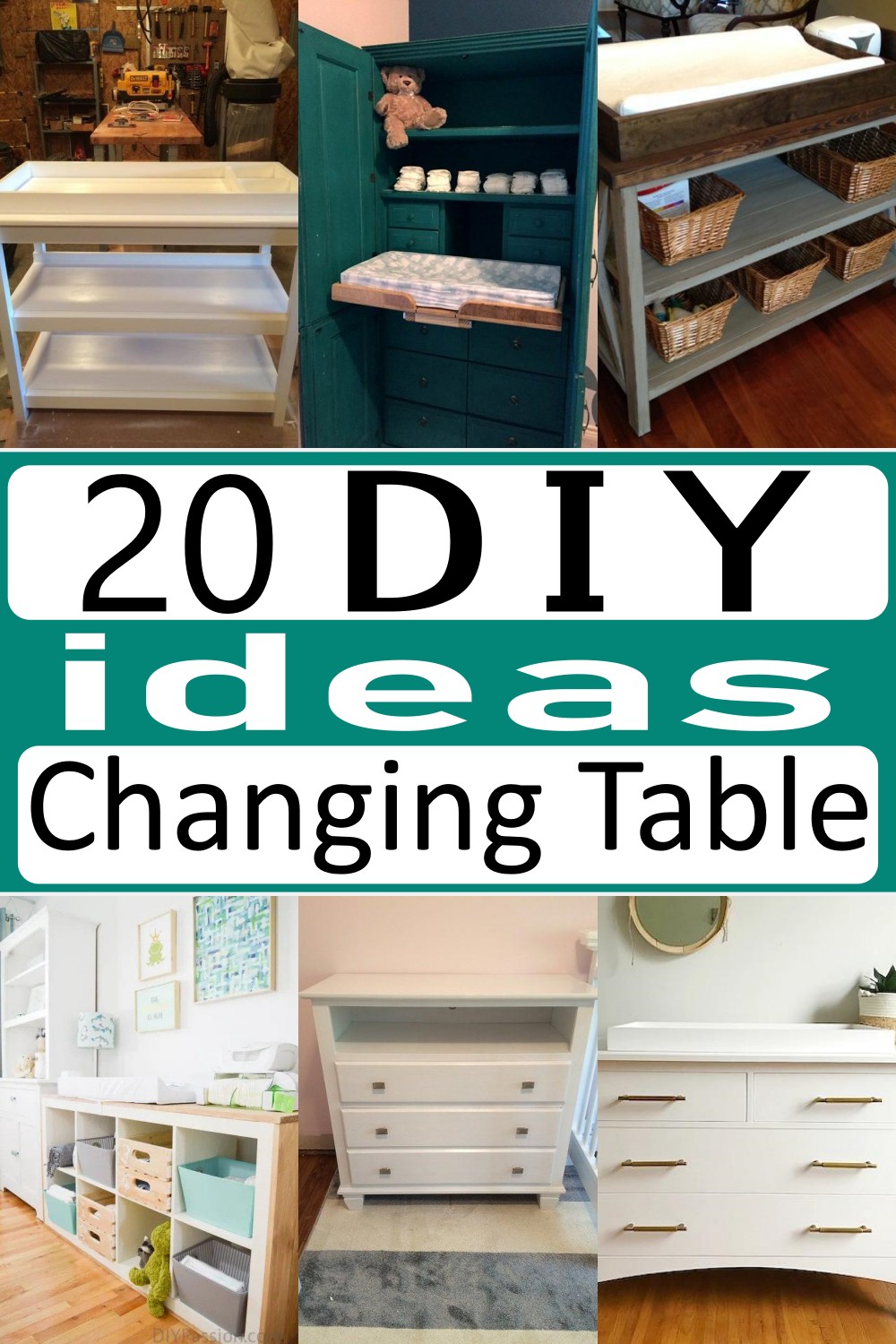 A baby's first year can be hectic, and parents must be organized. A changing table is an excellent addition to the nursery, and it can act as a convenient surface for all of the little things that go along with a baby. From diapers to supplies and toys, a changing station will help keep your house clean and organized while saving valuable time between diaper changes. Because of this, many parents choose to make their changing tables rather than buy one. Since there are so many options, we've compiled an extensive list of designs for you. We hope you find something that works well for you!
Benefits Of DIY Changing Table Ideas
Changing tables is a staple in every nursery. They're also one of the most challenging pieces to assemble, especially when you have no experience with woodworking or carpentry.
If you're looking for a changing table plan for your baby's nursery, there are several benefits to DIYing this project yourself.
The main benefit is that you customize the changing table to fit your needs. You can build an oversized changing table that will accommodate multiple children at once or a smaller version that's perfect for newborns.
You also control what materials are used in your DIY changing table plans. If you want a sturdy piece of furniture that will last through generations of babies and toddlers, consider using hardwood rather than pine or other softwoods.
Finally, if you're worried about spending too much on this project, think about how much you'll save by not having to buy an expensive pre-made changing table from a store or online retailer!
IKEA Changing Table Hack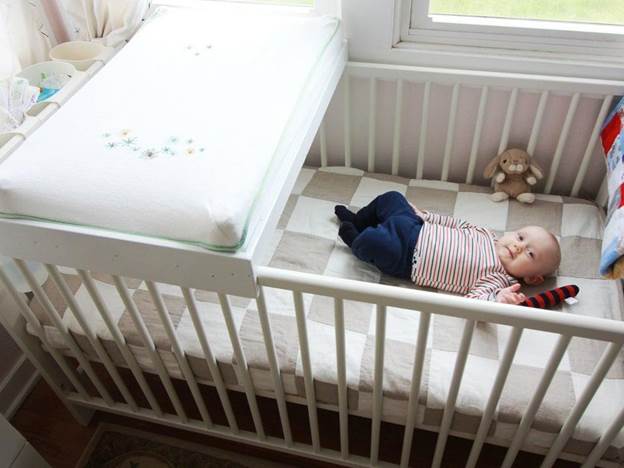 This DIY IKEA Changing Table Hack is an easy way to spice up your nursery for a fraction of the price of an expensive custom piece. It's also an excellent option for first-time parents who don't want to spend much on their baby's furniture because they aren't sure their little one will appreciate it. This project is about a fun way to repurpose an IKEA changing table into an excellent storage unit or desk centerpiece in your nursery. It's super easy as well — with only a few essential tools, you can have this done right now!
You can also see: DIY Cloud Light Projects
DIY Changing Table With Storage
This DIY Changing Table With Storage is a great way to save money on furniture and get a unique piece for your baby's nursery. Designed to be sturdy and safe, this table has simple drawers that can customize with any combination of white or colored knobs. The build process involves a few fun steps that are easy to follow and understand. This video is genuinely DIY-friendly. It has a complete guide with all the supplies needed and how to make the frame and drawers and stain it.
DIY Modern Changing Table
Spice up the look of your baby's nursery with a chic and functional piece that's not only stylish but also practical. Build a super-simple changing table out of basic materials to match most modern greenhouses. The simple, sleek lines of this DIY changing table are a great way to add a valuable piece of furniture that makes getting ready with your baby more accessible while still fitting into your decor perfectly. The compartments can be utilized to add aesthetic value to your space. Follow the DIY Modern Changing Table tutorial video till the end to learn how to make one!
DIY Dresser Table Build
Are you looking for a multipurpose baby dresser table that is easy to clean and can be used at home or in the workplace? Look no further! This DIY Dresser Table Build project is simple and stylish enough for beginners to compete with many store-bought furniture pieces. This easy-to-build project is a perfect fit for small spaces and is budget-friendly. It will leave you with fantastic home decor customized to fit your interior and personal taste. The design is simple and requires only medium-skill carpentry skills.
Modern Nursery Changing Table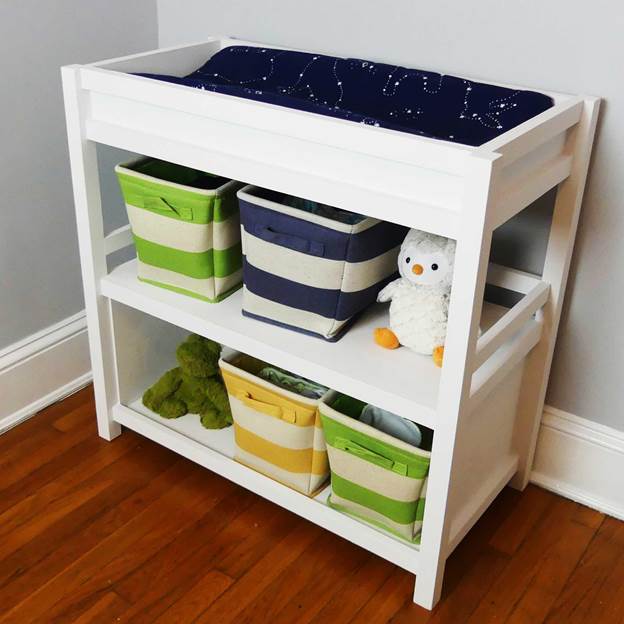 If you love modern nursery decor, this Modern Nursery Changing Table with Boarded Bottom is perfect for you and your baby! The beautiful style makes it easy for your little one to pull themselves up, put things on the shelves, and play with toys. Perfectly suitable for decorating a contemporary nursery or kid-friendly living room. Modern design and fun colors make this DIY changing table fit any nursery. It's easy to build and straightforward, requiring just a few tools. Create one for yourself or a friend with any wood and color finish style—the endless possibilities!
DIY Repurposed Changing Table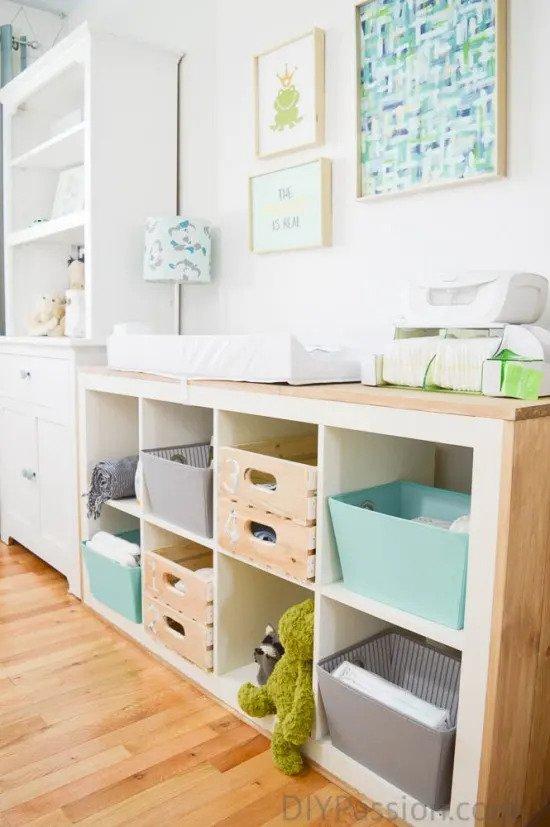 Are you looking for an easy, cheap, and effective alternative to store your baby's gear? If so, then this DIY repurposed changing table is perfect for you. Follow the detailed instructions below on how to make your very own! This tutorial will walk you through creating a simple yet effective changing table that can use for everything from diapers to toys. This project is incredibly affordable, and if you have a few tools already, it shouldn't take you more than an afternoon to make one.
DIY Dresser To Changing Table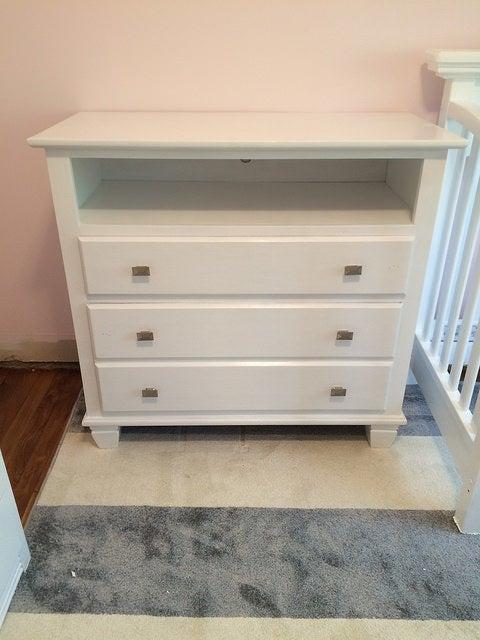 This DIY dresser To Changing tables is an excellent idea for small spaces. This smartly designed piece can be used as a changing table until your baby outgrows it. Then it easily converts into a desk or bookshelf. It's made with easy-to-fix particle board and is super sturdy. Along with the extra storage space, it can also be equipped with matching knobs! This is a super easy project that doesn't need many woodworking skills. All you need is time and the right tools. You can use stain or paint to finish the dresser, which works great since it's already white!
DIY Changing Table
Raising a child is a life-changing experience; you can make the changes more personal by building a DIY Changing Table with storage. The Changing Table is the perfect option for families who want to save money without sacrificing style. This baby changing table is easy to build, with no complicated measurements and difficult cuts. A little hard work and some tools are all you need to create your DIY changing table. It's also simple to customize to add your personal touch!
Easiest Changing Table DIY
The idea of having a changing table – and giving you a place to keep your baby's stuff organized – is enough to drive any parent crazy. This is it if you're looking for the ultimate accessible changing tables. With a simple design, it's the most straightforward DIY project you'll ever make. The Easiest Changing Table DIY design works like a dresser, so it is more than just an easy-changing table. In addition to saving space, this changing table features a nappy bin to ease diaper disposal.
DIY Changing Table Makeover
Do you have an old or yard sale changing table that needs a makeover? This DIY changing table makeover is the solution you've been looking for. You can transform your existing changing table into something you'll love and save money simultaneously. You need paint or stain, sandpaper, and handles at a minimum, but you can also add a drawer liner or any other item to create the look you want.
DIY Baby Changing Table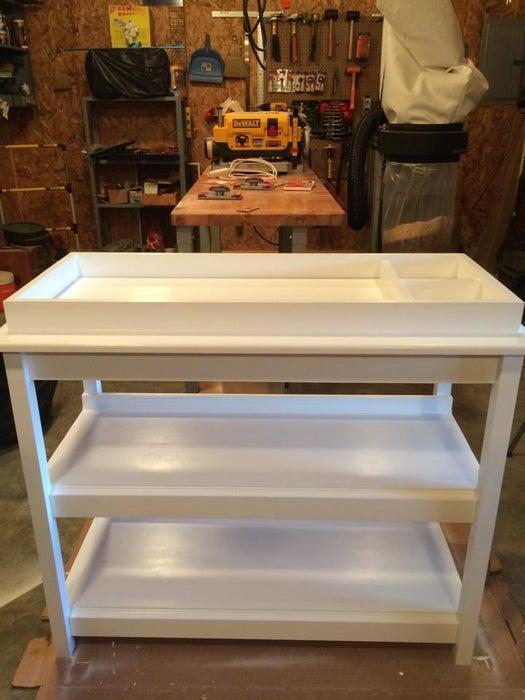 Need a place to change baby on the go? A DIY Baby Changing Table is a small piece of furniture that can build into a dresser, table, or entertainment center. This simple DIY project is the perfect way to create a safe and spacious area for your little one. It may not be as easy as buying one at a local shop, but it will save you money and provide you with a custom product that fits your needs perfectly. Crafted from simple materials like plywood and pine, this project will be a lifesaver once the baby arrives.
Hideaway Baby Changing Table DIY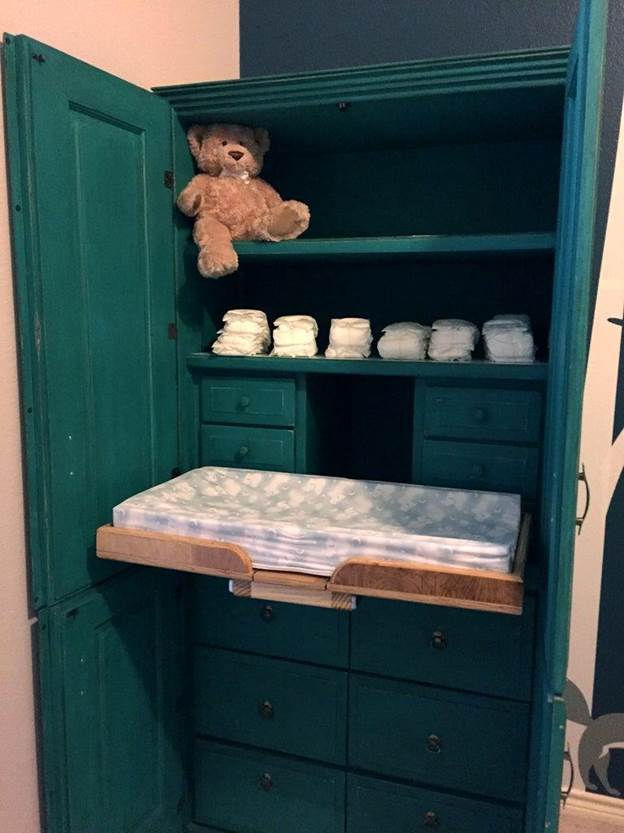 This DIY change table will be a focal point in your nursery as its interior is perfect for adding a pop of color and providing storage space for all your baby essentials. It is also an excellent option when you are tired of changing diapers on the bed. When making this DIY changing table, you will want to take your time and plan it out. A simple and attractive design is best because this changing table will get a lot of use as your child grows up.
Rustic X Changing Table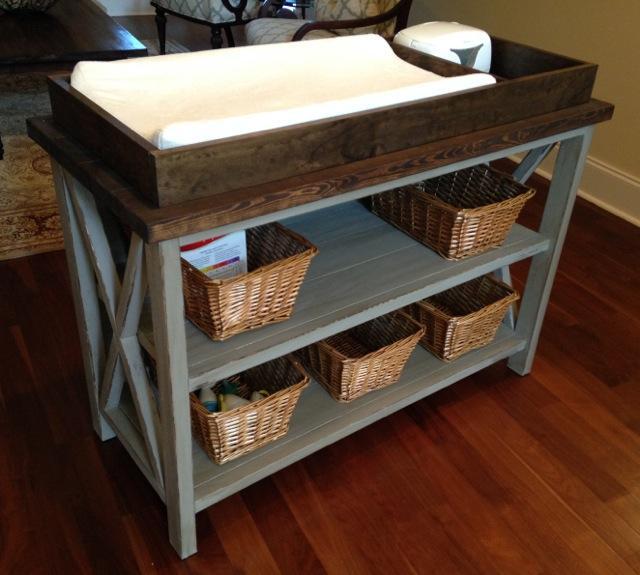 Tired of boring baby furniture? Well, you don't have to worry anymore. This Rustic X Changing Table is perfect for adding excitement and elegance to your little one's nursery. Its X-shaped design adds a touch of rustic charm, so your child will feel like a prince or princess when she is on it. Thanks to our step-by-step instructions, the best thing about this project is that you can make it with your hands. Let your kids enjoy their childhood and make it a fun experience!
How To Make A Changing Table
A changing table is one of the essential pieces of furniture you'll ever buy. After all, it's where you keep your baby's toys and diapers and a centerpiece for your little one's nursery. That's why it's crucial to find a design that fits your home and reflects its style. Here is the best idea for creating your DIY changing tray! If you have an old changing table that needs some TLC, you can use this project as inspiration to make something new! This How To Make A Changing Table tutorial shows to transform one into a thing of beauty.
DIY Changing Table Dresser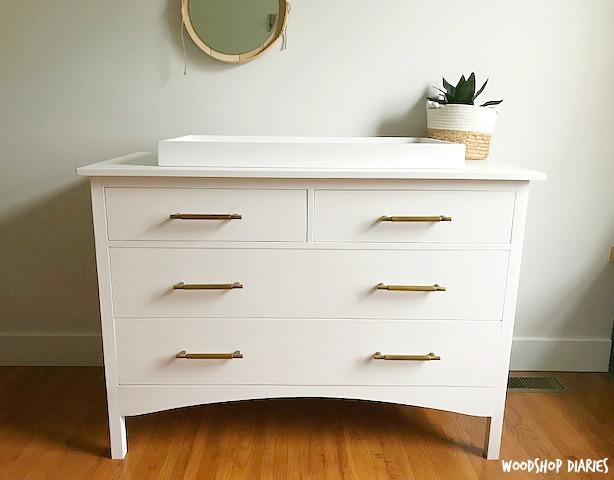 Transform an old dresser into a changing table with this easy DIY Changing Table Dresser project. This project is especially perfect for parents who are short on space or prefer simple designs but love the look of a colorful and exciting piece of furniture; this dresser is functional and stylish. Take an old dresser and give it a new watch with a bit of paint and some savvy crafting. It's easy to do, and you'll be glad to have more space once the baby outgrows the table.
DIY Nursery Changing Table Station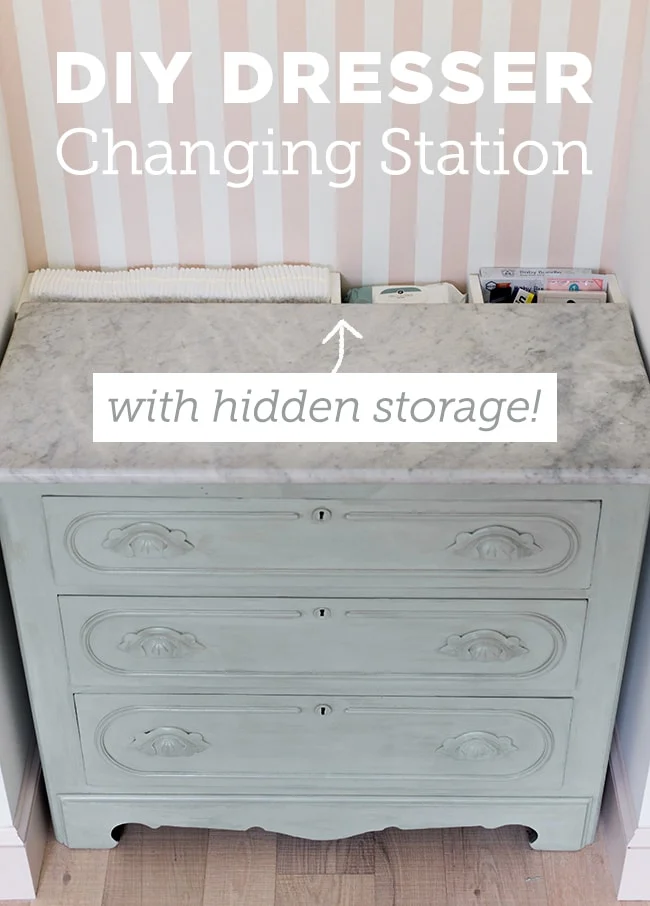 This accessible DIY Nursery Changing Table Station is an excellent addition to any nursery or kid's room. Keep your baby's essentials at their fingertips with this easy-to-make shelf that attaches directly to your changing table. It is made from a pine board and has an open design for easy access and two pull-out bins. With a basic skill set and some pine board, you can create a beautiful changing table station for your nursery. It provides plenty of storage for diapers, wipes, and other supplies. With just one day of work, you'll be able to create this timelessly stylish piece for years to come.
How To Make A Modern Dresser
This DIY How To Make A Modern Dresser is a perfect project for any woodworker. As the name suggests, this modern dresser is indeed stylish and made to stand out. This dresser's design is innovative and simple, with a glossy finish. This handmade wood dresser will be a great addition to any bedroom. The modern dresser has multifunctional applications such as a bench, changing table, and even a desk. The video tutorial will show you how to turn your old dresser into a modern piece of furniture in just a few simple steps.
DIY Baby Changing Station
Having a baby is one of the most exciting and beautiful experiences you'll ever have, but caregiver fatigue can be a real struggle. Make diaper changes more accessible with this DIY changing station that fits any bathroom space or nursery. DIY is a great way to save money and create something that fits your home. As far as assembly goes, it's a piece of cake! You'll love how this DIY baby changing table gives your nursery a distinct style that reflects your unique taste. It also provides a safe and convenient space for changing diapers and putting on clothing, which makes it easier to keep your little one clean and comfortable.
How To Build A Baby Changing Table
This DIY How To Build A Baby Changing Table baby-changing table is the perfect addition to your nursery, giving you a stylish and functional place to store diapers, wipes, and other baby essentials. It's easy to build in just a few steps. This DIY baby changing table transforms into a toy chest when your baby has outgrown it! Made of premium pine, sanded and stained in lovely natural wood shades. Simple and easy to assemble, the changing table features handy cubbies below for keeping diapers, toiletries, and other baby needs close by.
DIY Changing Table Makeover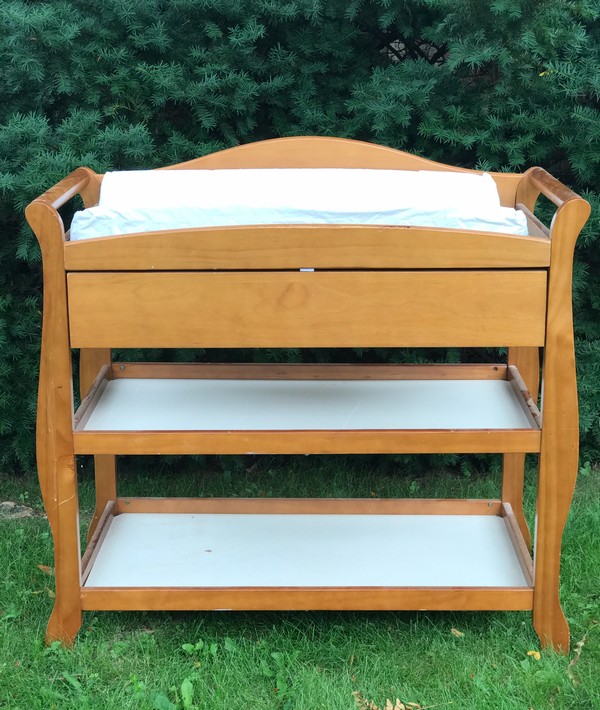 Building furniture for your baby's room is cheaper than buying and allows you to express yourself through creativity and design. Get ready to change the game with your own DIY Changing Table Makeover. This easy DIY changing table makeover will revamp your old, boring changing table into a practical and modern piece of furniture. Set the tone for your decor by painting it a bright, fun color like this turquoise or aqua. Once you're done painting and sanding down, it's ready to be styled! This quick and easy project is perfect for weekend warriors or those who love a budget-friendly, minimalist style.