For many reasons, heart crochet blanket patterns are a perennial favorite project for crafters of all stripes. Crochet is an excellent medium for creating beautiful, ornate blankets that will last for years. Hearts are among the most popular motifs in embroidery and other types of needlework. Patterns with this shape offer endless possibilities for design elements and color combinations that can give it a truly unique look. We've collected several gorgeous blanket patterns ranging from simple to ornate, so you can find the one that will be perfect for your next project!
Everyone's Favorite Heart Crochet Blanket Patterns

Lay back and relax with a warm, cozy crochet blanket. These heart-themed patterns are perfect for any Valentine's Day gathering or to get you in the holiday spirit. Spruce up your home with these six Heart Crochet Blanket Patterns. These free crochet patterns for blankets are a great way to make something that's functional and beautiful at the same time. Making crocheted blankets is a fun way to entice kids into learning how to crochet while fulfilling practical needs in your household. They're great for beginner crocheters and are sure to be a crowd-pleaser in your home.
Benefits Heart Crochet Blanket Patterns
Crochet a blanket for everyone in your life. You will love how easy it is to crochet a blanket; the result is so beautiful. There are many benefits of crocheting blankets:
The process of making a blanket is therapeutic. It helps you relax and unwind after a long day. If you're having trouble sleeping but don't want to take medication, consider crocheting.
You can use the blanket as a gift for someone else or yourself.
If you don't know what pattern to choose, there are plenty of free patterns on the internet that you can try without spending any money. The best part is that they are all different and unique, so you won't have to worry about them looking like everyone else's!
Crocheting can be done anywhere, doing great portable projects when traveling or just waiting somewhere (like waiting for an appointment).
Pizza My Heart Blanket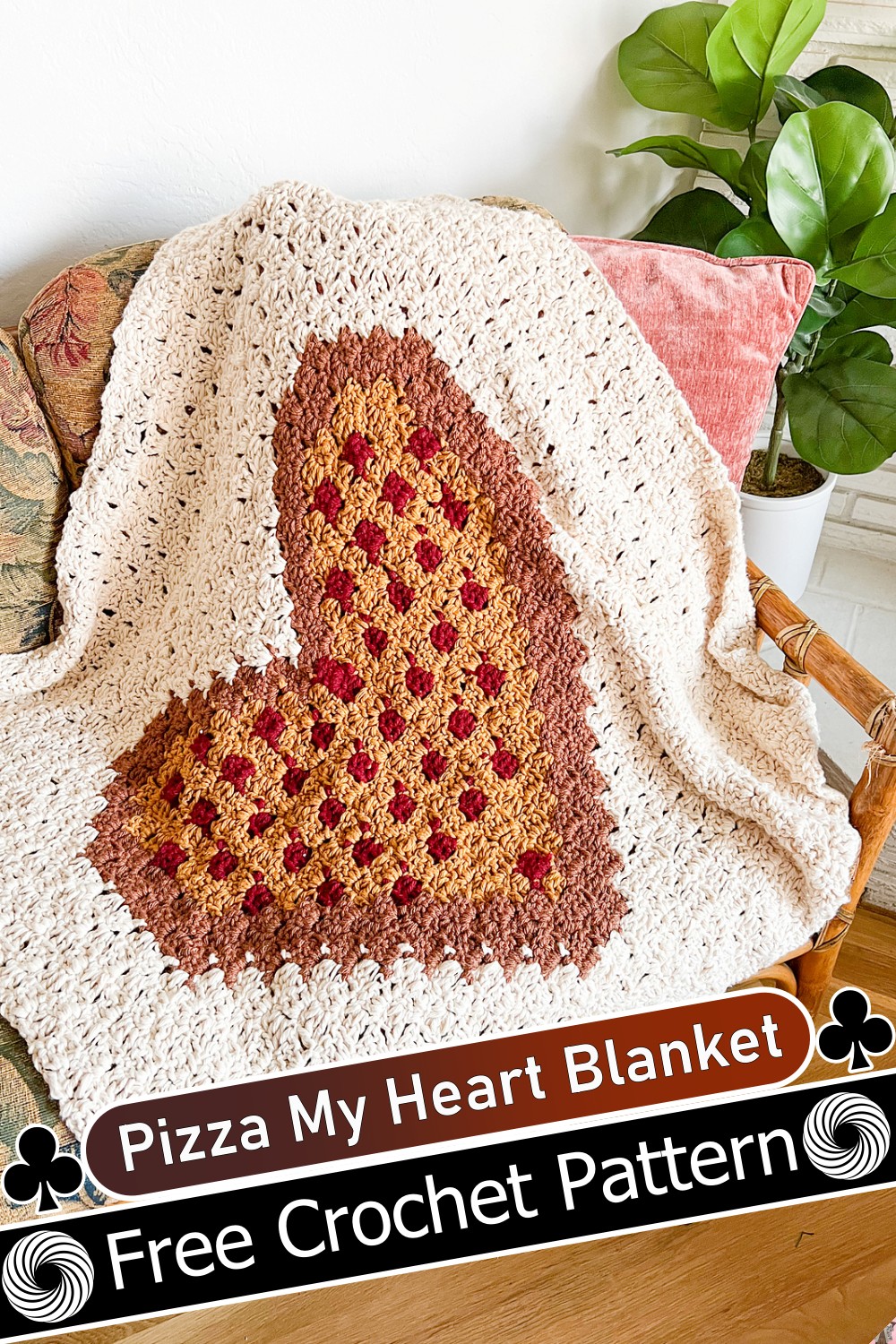 Yummy! C2C crochet heart pizzas are made with love, and this one is no different. This is perfect if you're looking for Valentine's Day crochet patterns to share your heart with your loved ones. It uses the C2C (corner-to-corner) crochet technique to create a beautiful pizza-shaped heart. This is an easy and quick pattern to work up so that you can make it from start to finish in just a few hours.
Crochet Conversation Heart Blanket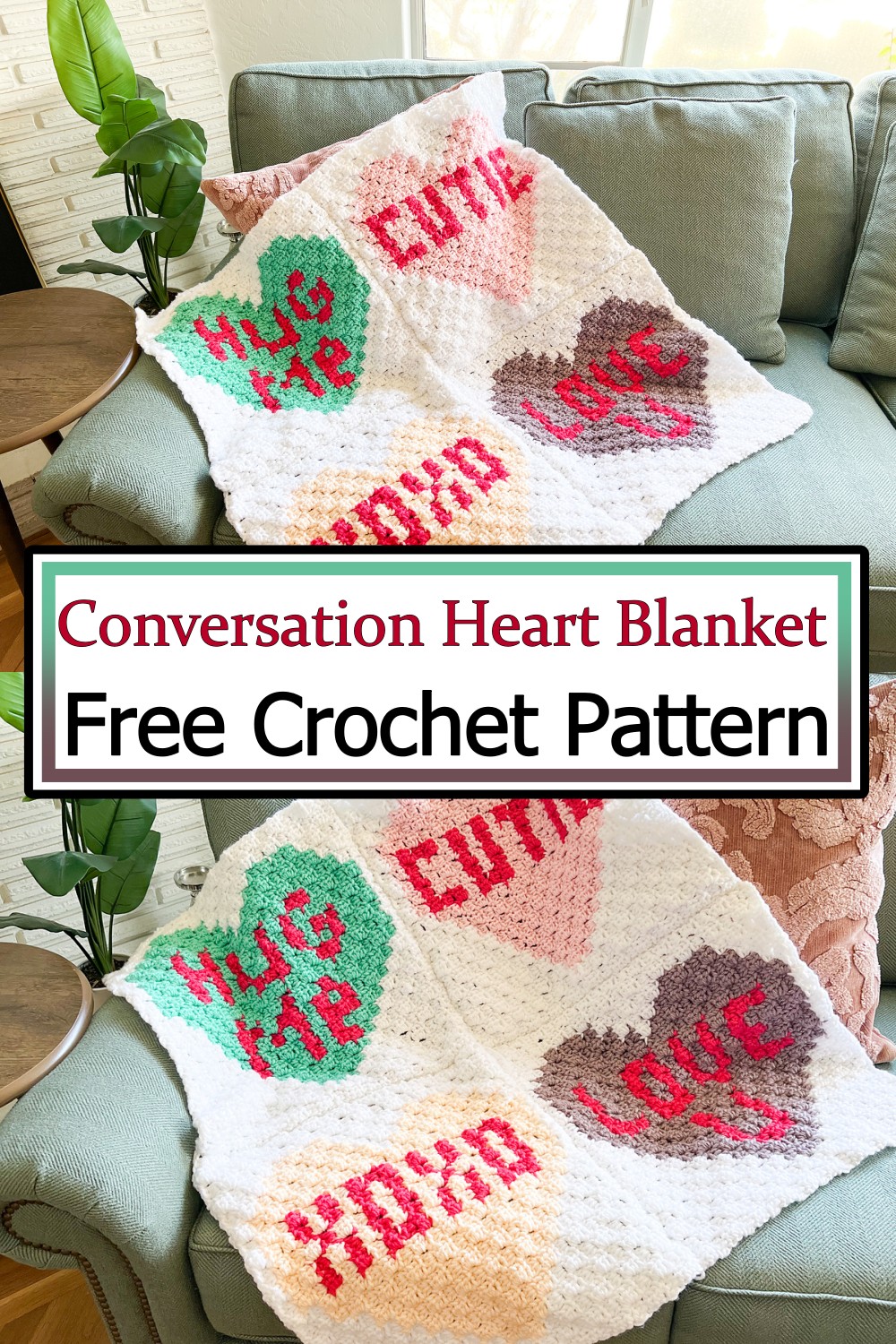 Show your love for Valentine's Day and crochet with the Conversation Heart C2C Crochet Blanket! This blanket is so sweet that it will surely warm the heart and soul of anyone who receives it as a gift. Perfect for home decor and wrapping those loved ones in cozy crochet love. It creates the perfect Valentine's Day home decor for your home. Whether you're crafting for yourself or someone else, this C2C blanket is great for the couch, bed, or your favourite chair!
My heart and soul blanket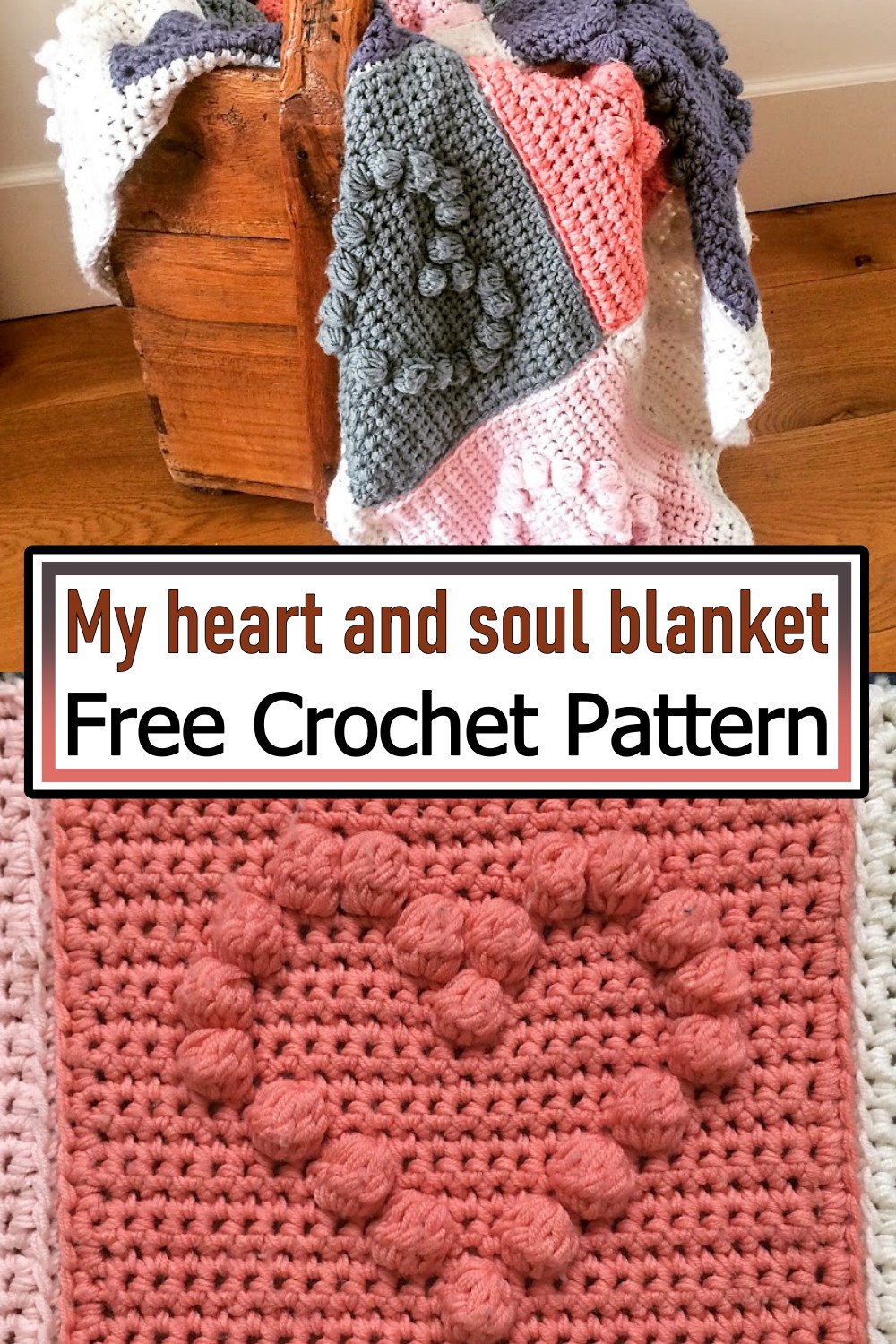 This heart and soul blanket is the most beautiful blanket, perfect for snuggling up on the sofa. The pattern is easy to follow, fun to make, and keeps you busy during cold winter evenings. This heart and soul blanket is made with squares of different sizes. The courts are crocheted together to give it the look of patchwork quilting.
Portal Companion Cube
This chart is designed to work with any style of corner-to-corner crochet. You can use the same brand of yarn and hook (and color if you wish) as the sample blanket or use your own choice of colors; remember that the finished size may vary a little bit and depend on your tension, yarn choice, and other factors. This crochet companion cube will help you through the most trying times. It's a great gift idea for gamers and fans of the Portal video game, who are sure to associate this soft blanket with your love.
Crochet Hearty Stripes Mosaic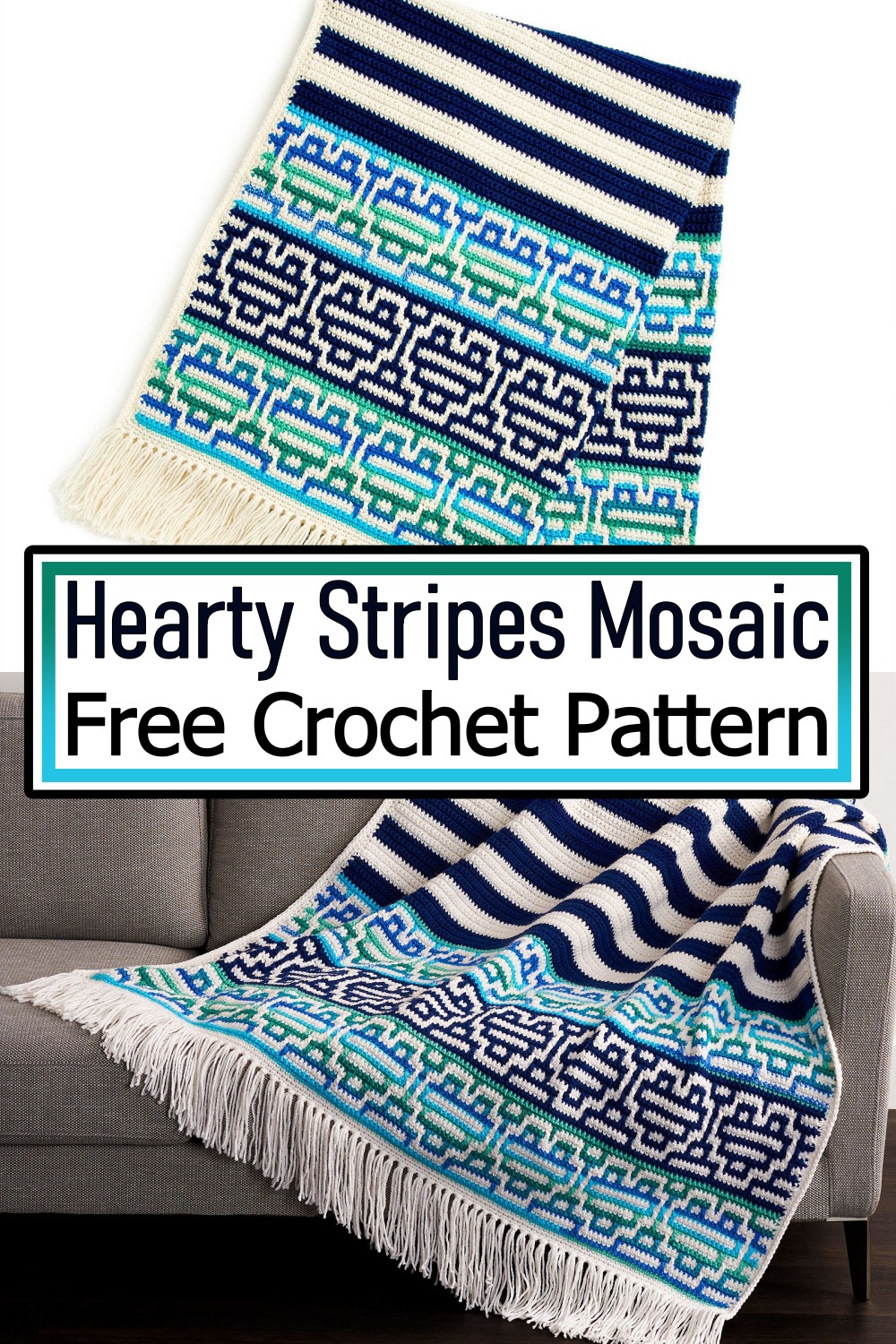 This blanket is an easy project to crochet. It's worked in rows, and then you read it from bottom to top, with a great way to finish the ends. Introduce pure joy and warmth to your home with this crochet blanket featuring bold stripes and adorable hearts. This crochet Hearty Stripes Mosaic afghan pattern makes a beautiful and colorful afghan perfect for outdoor activities or staying in the house. The afghan uses bulky yarn so that you can crochet quickly.
mini plush hear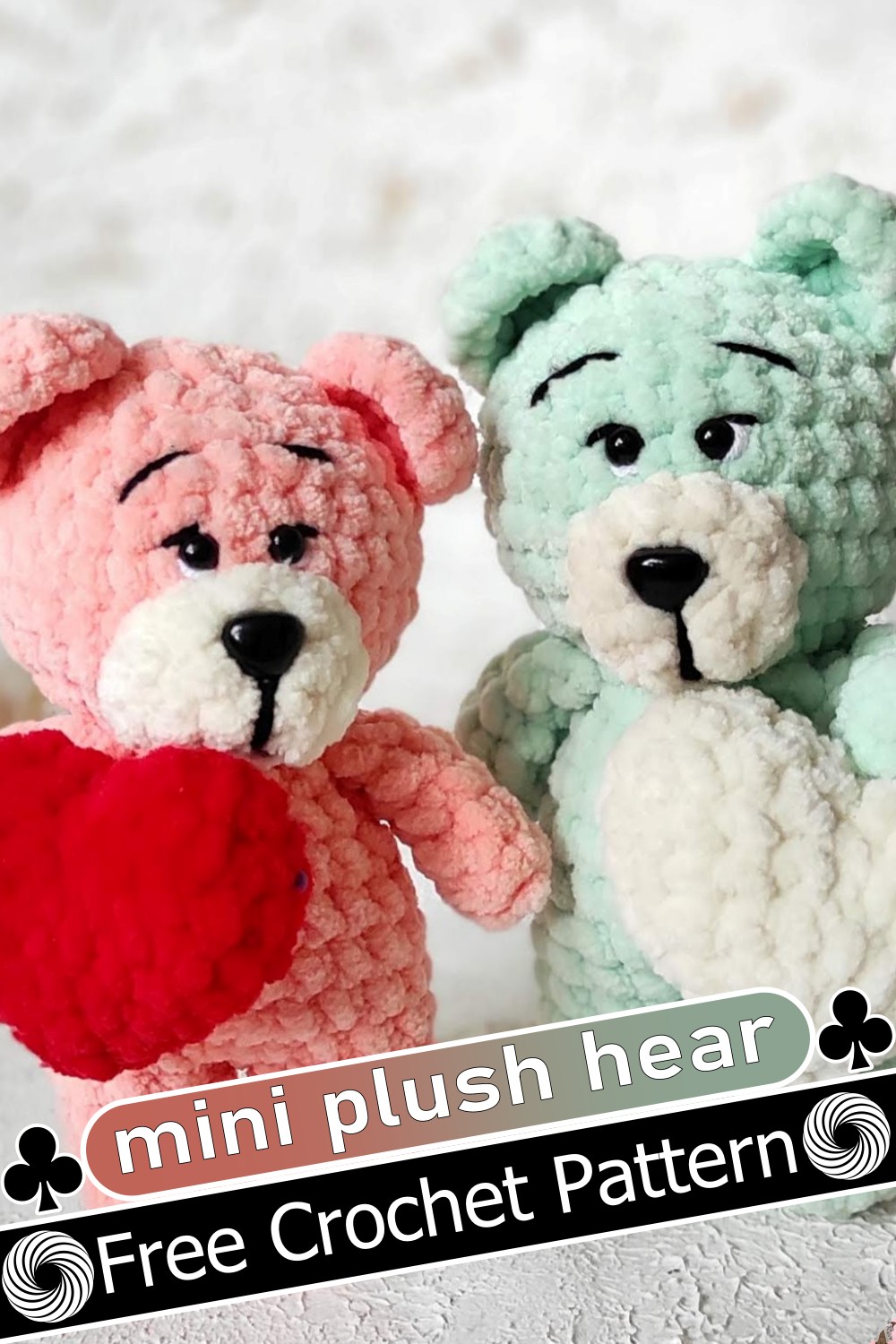 Crochet mini plush is a perfect option to bring joy and comfort to someone you love. It's a great gift idea for any occasion, birthday, Halloween, Christmas, and more! The mini plush hears it is the perfect gift for the love in your life. It has adorable features such as floppy ears and a sweet face. Crocheted from high-quality acrylic yarn, this mini plush pet is super soft and cuddly!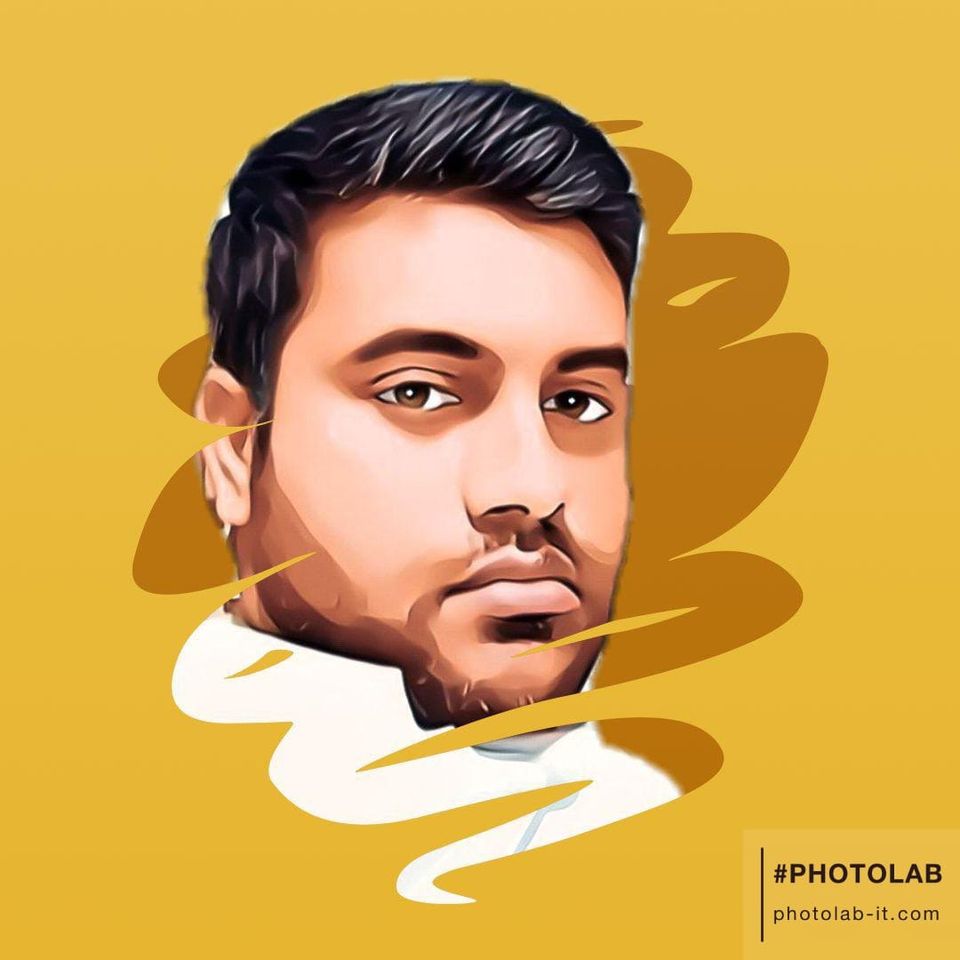 I am Raza, a crafts expert with 6 years of experience. I run this site for DIY lovers to provide the most exciting projects and ideas for your home, office, and everyday life. See More