Are you an outdoor lover and do camps often? If you love being in the great outdoors but hate being out of a shower, these DIY Camp Shower Plans are perfect for you.  These camping showers will provide some great solutions; all campers understand that getting clean after a long day of hiking or backpacking can be challenging, especially when there are no bathrooms or showers nearby. However, you no longer need to worry about taking a bath in the mud if you have these DIY camp shower ideas on hand and packed in your backpack.
DIY Camp Shower Plans
These camping showers are the perfect addition to your campsite, and the best part is it's not just for camping; you can use them at home too! These DIY camp shower plans have everything you need to build your own luxurious outdoor-style bathtub. They will be very easy to make, and it's something that can be easily assembled and disassembled to fit your specific needs. These projects should be manageable with the right supplies and knowledge on how to use them properly.
Easy DIY Outdoor Portable Camp Shower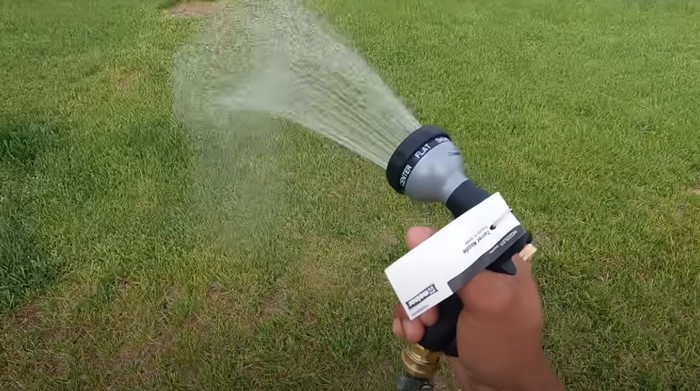 Build Your Own Compact Camping Shower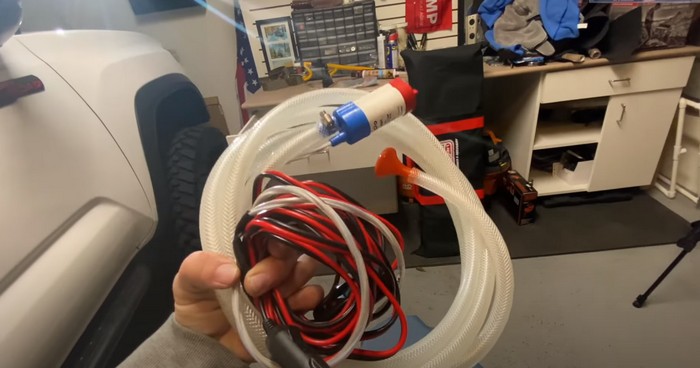 DIY Camping Shower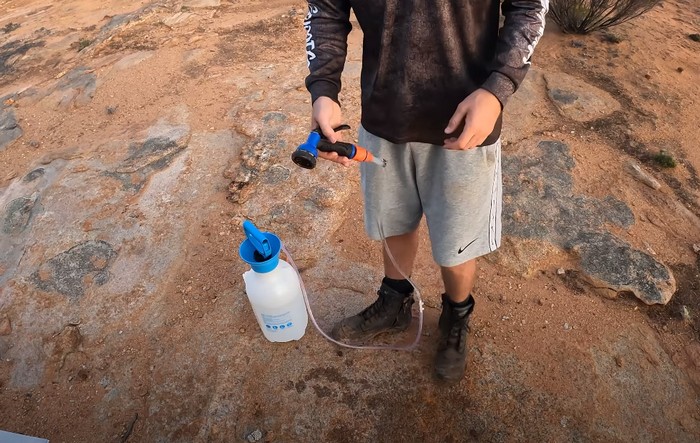 DIY camp shower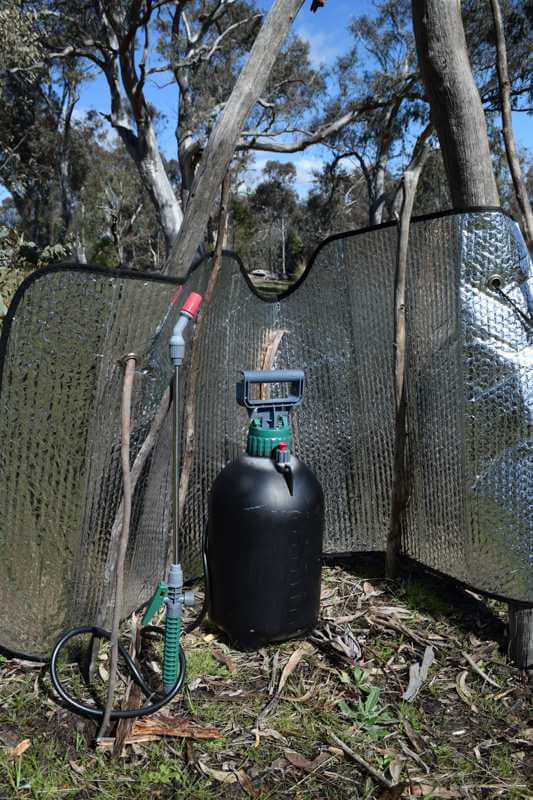 The camp shower is a great way to get clean and use less water than the bathtub! This tutorial shows you how to build one using basic household items like pipes, an electric extension cord, and a hot water boiler. It's easy and quick to set up, convenient for 2 or 3 people, and portable for solo campers who'd rather take a bath than a shower! It's easy to adapt, improvise and overcome!
You can also see: DIY camper trailer ideas
Making a Homemade camp shower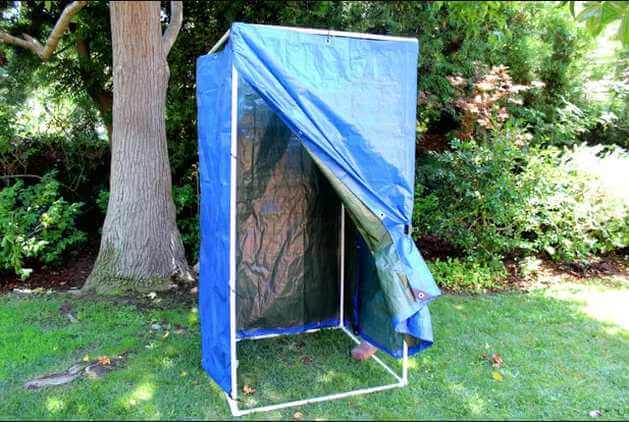 After a long day outdoors, there's nothing better than a cold shower under the stars. But fresh water is in short supply at campgrounds, and you can't afford to waste it. There is an easy way to make one. It doesn't take that long, and it costs little or nothing. You can also add a couple of extra touches to make it a perfect addition to your campsite. This tutorial will show you how to make your camp shower without worrying about finding water.
DIY Camping Shower Pump
Making your shower from scratch can be fun, quick, and easy. This DIY shower is an example of how to use the basics to get things done. The instruction steps are easy to follow and can be put together in a matter of minutes with the right materials. The best part about making your shower is that you can customize it with the materials available at any moment.
DIY camp shower 12 Volt
This camp shower is perhaps the easiest and most cost-effective way to shower during your next camping trip. It will allow you to get those days of hard work off your back and enjoy a nice, warm shower at the end of the day. Check out this DIY camp shower tutorial. The video shows how to make a 12-volt camping shower, complete with a water jug and pump for the water flow. The best part is that you can build this shower in just a couple of hours with these step-by-step instructions from Furminator.
DIY Solar Camp Shower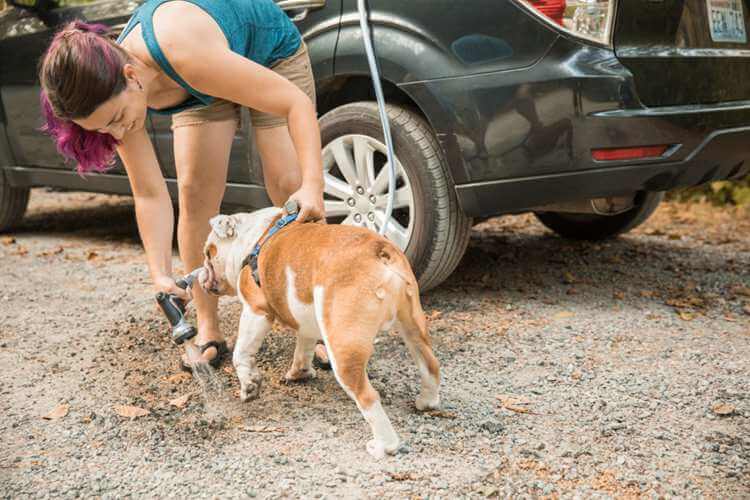 This car-top solar camp shower is an easy-to-follow DIY project that will teach you how to make a simple, portable shower solution for your car camping. It's lightweight and uses solar power, so there is no need to worry about running out of hot water on those long trips! This step-by-step tutorial teaches how to make a car-top solar shower in no time. You'll learn how to collect and store water in the tank and heat it.
Off-grid Pressurized Shower System
Enjoy a hot shower on your camping trip with this DIY pressurized shower system. Like the one you have at home, this camp shower uses water pressure to push out warm water. You connect the nozzle and hose as shown in this tutorial, and away you go. This video tutorial shows you how to make your pressurized shower system from a weed sprayer and other items. Connect the parts and enjoy a warm shower without a solar generator.
Camping Shower With Gallon
Follow along with these simple instructions to create this handy camping shower. The design of this shower allows you to quickly collect and store water easily while keeping it clean and free from contaminants. You can make your shower on the go by following this step-by-step tutorial. With this simple project, you'll have everything you need to keep clean while camping, hiking, or backpacking. You need some materials, a few minutes, and a basic skill set to complete this project.
Portable DIY Camp Shower
The outdoor portable DIY camp shower is a great way to get clean while camping when you don't want to get wet in your tent. This project is simple, quick, and easy to do with common materials. The project is an outdoor shower made from a can. The idea is that you fill the can with water, hit the trigger, and the shower nozzle will pump water out of it through a spray hose which you can hang over your camp shower.
Minimalist Camping Shower
Have you ever thought of a DIY project for a camp shower? Here is the best solution for you. The idea is to use a plastic bottle as a water container and force air through it to create a water flow. This shower can be used anywhere; it doesn't need electricity, water pressure, or hot water. By using a simple bottle, you can make the shower in less than 10 minutes. Great for camping, road trip, or even at home if your water breaks!
Camping Shower Life Hack
If you like to take showers on your camping trips, and don't want to haul heavy water jugs around, then this tutorial is for you. This shower can be used for everyday use and is a great camping solution. Here's a tutorial to teach you how to add a shower attachment to your garden hose. It's easy and cozy, and you don't have to be an expert to make it work. Just follow the steps and enjoy your new camping shower!
Homemade DIY Camp Shower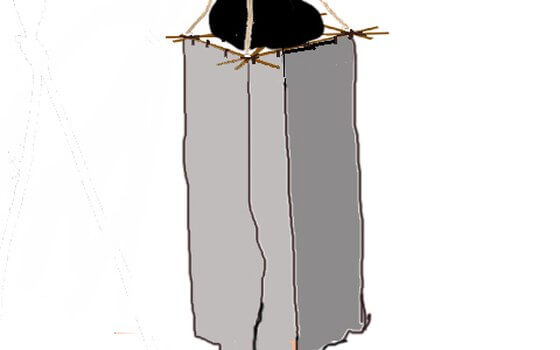 A DIY solar shower is a great way to keep clean while camping. If you can't afford an expensive camping shower system or don't have space for one in your car, there's still hope! This kids' science fair project can be made at home, and you can complete it today; instead of spending extra time in the shower while away from home, build a portable camping shower that you can use anywhere. All you need are a few basic materials, supplies, tools, some patience, and a willingness to learn.
Folding Camp Shower Under $200
This folding backcountry shower system is designed to transport water from where you need it to your body. With an aluminum frame, a slotted channel, a square washer, and a bracket, this inexpensive shower can be built and deployed in no time. This tutorial shows you how to build one for under $200. This folding shower kit is a great weekend project that will help you save time and money while making your next camping trip more enjoyable.
Camping Shower Under $25
If you love camping, a shower can be one of the hardest things to go without. To make your camping experience more enjoyable and less smelly, there are different ways to create a camp shower. This tutorial teaches how to build your own shower using only a few materials that cost under $25. This idea uses a low-pressure pump to spray water from a weed sprayer to create a high-pressure shower head.
How To Make Outdoor Shower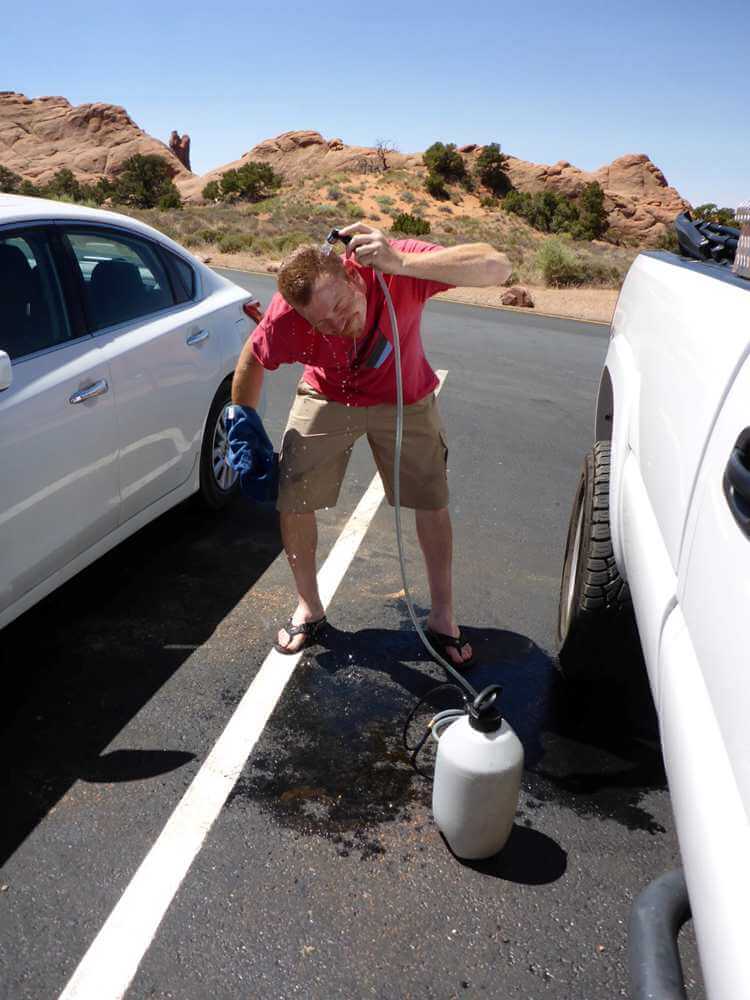 Constructing your outdoor shower is easier than you might think. With just a few materials, a few steps, and some elbow grease, you'll have an outdoor shower all your own. This doesn't cost much money and can be built in under an hour, so get started early! This DIY camp shower idea is tricky, but it's still an easy way to create a water-saving shower that saves money and energy. Besides, the setup process can be done in four easy steps.
Making A DIY Camp Shower
Learning how to make a DIY camp shower is great for outdoor enthusiasts who enjoy camping, hiking, or backpacking. The best thing about this DIY camp shower is that it's not expensive but will save you money in the long run. This simple project would be great for a beginner as it demonstrates how you can create a product that works. With this video tutorial, you can make your camp shower to fit your needs at a fraction of the cost.
DIY Camping Shower
Building your pressurized camping shower could be one of the best investments for your next camping trip. It's easy, portable, and gives you a fresh shower every time without having to worry about bringing the water with you! Learn how to build a pressurized camping shower that is easy and cheap to make. This video gives detailed instructions so anyone can do it. It covers the materials you need, how to assemble the parts, and useful tips.
How To Make A Camping Shower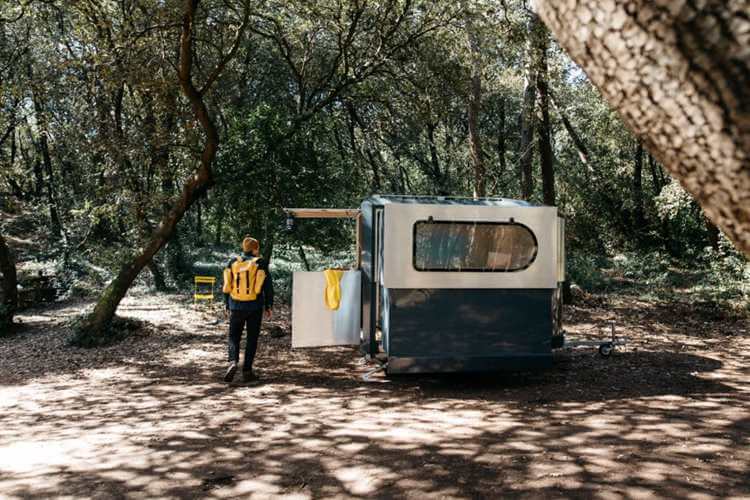 You can never have too many options when heading out on your next camping trip. Make sure you're prepared with one of these DIY camping shower ideas. This tutorial has several ideas for creating shower options for camping. The tutorial uses multiple methods, from the classic garden hose bucket setup to a propane-powered shower. The guide also provides a simple water bag pump with a water source. The instructions are clear and easy to follow so that anyone can make these handy devices!
DIY Camping Shower And Water Container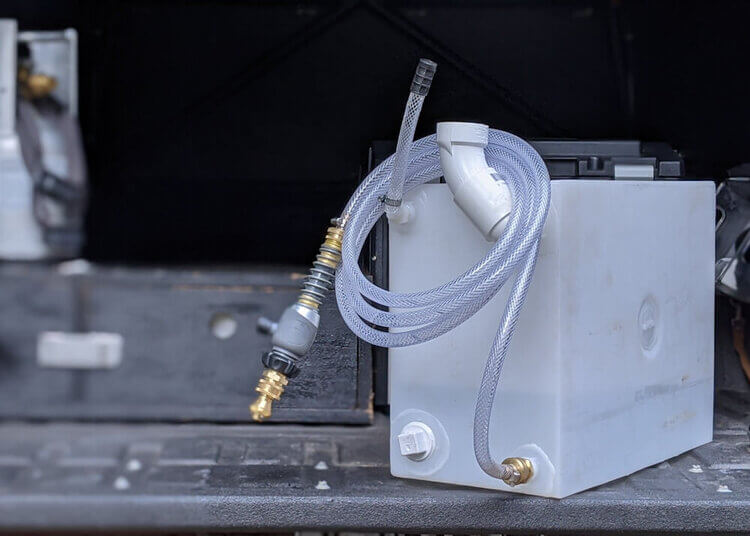 This DIY camping shower and water container are made of high-quality material, with a dome-type design allowing simple filling, total protection, and great performance. You can easily install it on your bathroom wall or outside of your house or use it as a camping shower solution to take a wash when you camp out in the wild. It's easy to build a camping shower in your backyard. This tutorial will show you how to create a portable camping shower from the hose; it's perfect for spicing up bath time in the wilderness.
Portable Shower For Campers
You can take a cold shower on camping trips, but it's never nice. If you don't want to lug your big bulky tub around and would rather not take a cold shower during your weekend pursuits, this is the solution for you. It's quick, easy, and fun to make too! This video shows you how to make a portable camp shower to take with you on your camping trip. This mobile camp shower is made from a garden sprayer, allowing you to attach it to your tent or motorhome and use it as a portable shower.
Ultimate Portable Shower Tutorial
With this portable camping shower, you can finally have the perfect experience. No longer will you have to drag around a heavy bucket just for a quick rinse under the outdoor sink. As soon as you realize that you have all of these materials at your disposal, you will understand why this is the ultimate portable show tutorial. This tutorial shows you how to make a top mobile shower. It is very convenient, as it can be used on a trip, camping and much more. Completing it will not take long, and the video also shows you all steps.
12v Camper Shower
This DIY 12-volt camp shower is the perfect solution for a clean and portable Shower. It can be used in your backyard or the great outdoors, ready for use whenever you need it. It may seem quite complicated, but it is, in fact, quite straightforward and can serve as an excellent weekend project if you are bored at home and looking for something to do. The best part about this project is that it only requires a few simple items, which can pick up from any home improvement store.
DIY Overlanding Camping Shower
Are you tired of having a messy, smelly shower at the campsite? Well, here is a solution to your problem?t. This DIY Overlanding camping shower will have Free hot water for days. The water tank can be refilled anytime and is good for your wallet. Save money on unnecessary shower heads and showers in hotels while exploring the world and enjoy this build! This is the ultimate DIY Overlanding camping shower you can put together from scratch. Watch this easy step-by-step tutorial and learn how to make it for yourself.