Renewable energy from the sun has become a mainstream source of power for many homes across the countries. It's a great way to reduce your electricity bill and lower your carbon footprint. Contrary to popular belief, you don't need to be a solar expert to build your own solar generator. Here are 9 easy ways to make your own solar generator! The instructions are clear and easy-to-follow so even those who aren't handy around the house should be able to do this one themselves without any help from someone more experienced.
These 9 DIY Solar Generators can help you out in a pinch, or generate power for you when the grid is down.  You don't have to be an electrician or a scientist to learn how to build a solar generator. A  solar power system can be as simple as putting together some solar panels in one location and connecting them to batteries that will store the energy. This system will allow you to get electricity from the sun and use it when you need it, instead of having to rely on the utility companies for all of your power needs. Solar generators can be built with just a few basic tools, but if you want to make them as effective as possible, then you may want to invest in some more complex equipment.
With these easy and powerful 9 DIY Solar Generators, you can significantly reduce the amount of electricity you consume.
Easy DIY Solar Generators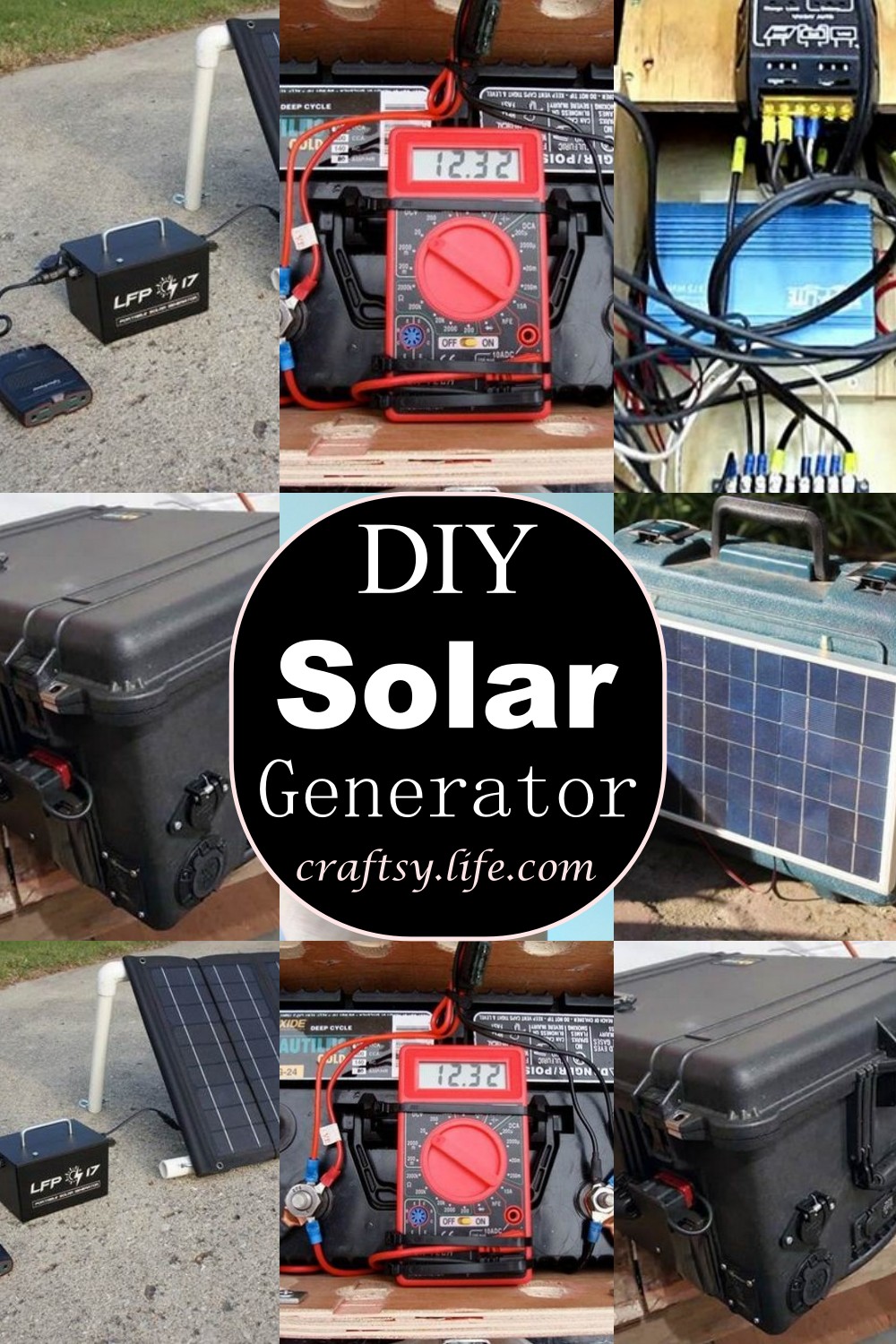 With DIY Solar Generators, you're sure to have a reliable power source wherever you go. You can make excellent solar generators that are also cost-effective, with minimal expenditure. This manual includes all the information you need to know to make your own solar generator. Whether you're camping out in the desert and need a power grid or want to reduce your electric bill at home, these self-made generators will surely help you. You can make your own solar generator using this manual. These solar generators will boost your confidence, save you money and provide you with energy whenever you want.
Best Solar Generators Up To Your Need
Technology has made it possible for us to generate our own electricity. One of the best ways to generate your own power is using a solar generator. With a solar generator, you can generate pollution-free energy from the sun. You can use this generator anywhere at any time. This helps you cut down on your electricity bill or even completely cut down on it. The great thing about these generators is that they are portable and can be used by anyone
We have rounded up some of the best DIY solar generators you can use to generate your own electricity. Like:
DIY Portable Solar Generator
DIY Solar Generator
How To Make A Solar Generator: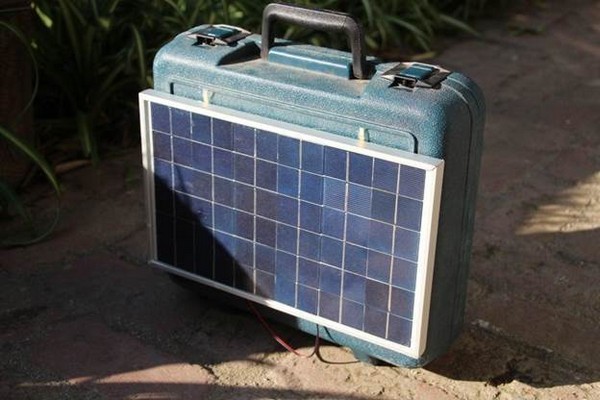 Making a portable solar generator can save you money and provide you with a simple alternative for powering your electronic devices in the event of an emergency. For those who are homeless, a simple solar setup can mean the difference between having light at night or being forced to sit in total darkness. The solar generator is an excellent way to power your electronics at home or when they are on the go. Its unique design provides you with an informative yet enjoyable guide to building a portable power station using off-the-shelf tools and components. In the toolbox, everything you need to build one is in there so what's stopping you?
How To Build A 3.5kWh Solar Generator:
Build your own solar generator to use for camping, off-gridding adventures, and as a backup power source thanks to this informative video from Backyard Revolution. You'll learn how to craft a DIY solar simulator out of an old toolbox. This 3.5-kilowatt solar generator is used for camping, RVs, and everyday use as a personal power backup system. It can power lights and small appliances for 20 hours straight using only sunlight, or be recharged with a solar panel or from your car or truck cigarette lighter. You'll love the detailed instructions and tips that walk you through the building process so you create your own off-grid solar simulator!
DIY Solar Generator Build:
Looking for a portable solar generator? Learn how to build a DIY solar generator with our DIY solar generator kit. This solar generator kit comes with all the components needed to build your own DIY solar generator, including a pre-drilled case and all the tools needed. This DIY solar generator kit is perfect for beginners who are just learning how to build their own solar power generators. It can be a great starter project because it's really easy to build and it works well. You don't need to have any special skills or tools to use it, so anyone can make one. The box comes with pre-drilled holes for the various ports on the side.
How To Build A Solar Generator: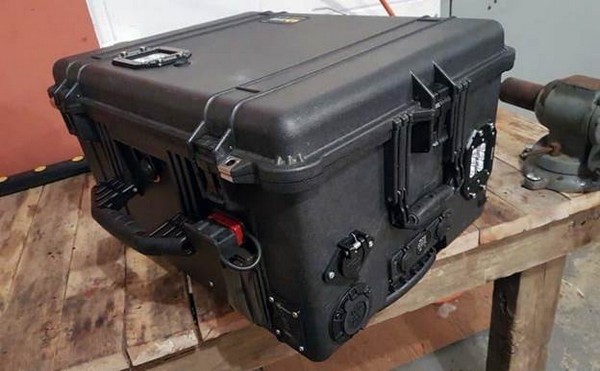 Learning how to build a solar generator is easy, and you can save yourself money while keeping the environment safe. The key to success with this project is to be well organized, systematic, and do detailed research in advance. Solar electricity will allow you to cut down your electricity bills and reduce the emissions of greenhouse gases that are harmful to the environment.
This solar generator is easy to follow, even when you do not have any skills or experience. You will be impressed with the quality of construction and the high performance of the system at a low price. This describes step-by-step instructions on how to build a large solar generator with economical and handy components, which will save you money and storage space. It is efficient in general use and able to run your heavy appliances like air conditioners, refrigerators and washers as well.
DIY Portable Solar Generator:
A DIY portable solar generator can be built to perform better than any other model on the market and to run on a battery that is powered by the sun. These are a great alternative to traditional electrical generators and will save you money on your electric bill in the long term. They can also be very useful in areas where power lines are not readily available or are too expensive to run, such as rural areas or countries where electricity is often unreliable. The good thing about it is that you don't have to worry about running out of power supply, DIY one now.
DIY Solar Generator: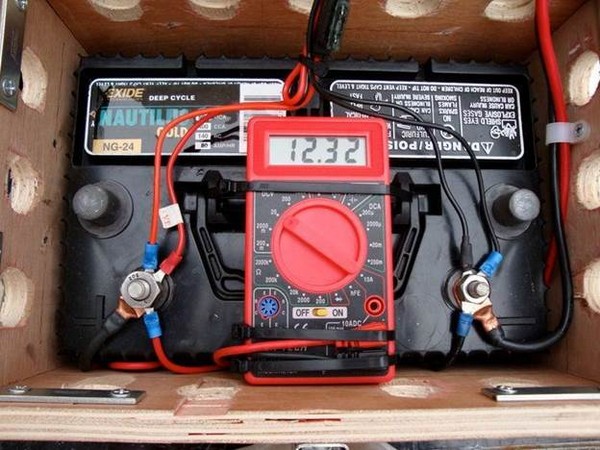 Build your own portable solar generator in four easy steps. The guide is for people with basic tools, helping you to save money and time. This DIY generator will provide energy to the remote site via a standard wall plug or cigarette lighter adapter. The Solar Generator is a basic home backup system for keeping lights and cell phones charged during a power outage. The Solar Generator is easy to use and maintain. Any user can install and use the system within minutes. Just place the solar panel in the sun and the generator automatically charges AC deices.
How To Build A Portable Solar Generator:
Are you looking for a really simple way to build a small solar generator to run your FRS radio, game player, or laptop when the power goes out? This design is very simple and is great for beginners. It uses parts that are available from local electronics stores and can be built in about two hours. The briefcase design makes it easy to transport and protect the components. The best part is, you don't have to be an expert in electronics! Just follow these steps and you'll be able to make this portable solar generator with little effort at all.
DIY Solar Powered Generator: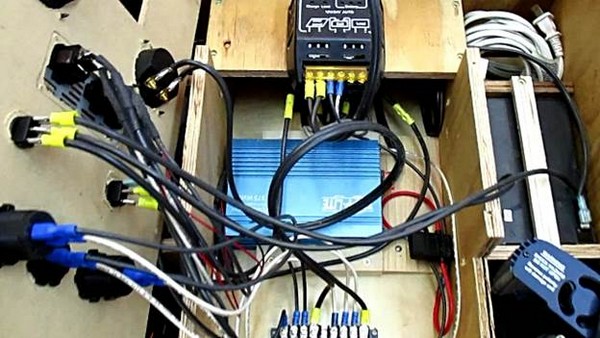 With the DIY Solar Powered Generator, you can enjoy a home solar power system that works in any climate, in any location, and eliminates time spent filling up a gas generator. This project consists of an inexpensive 15-watt solar panel, a small cheap deep cycle battery, and an inverter. This efficient generator can power small electronics such as laptops, lights, and TVs - all of your electronic essentials. It can also run most household appliances such as water pumps or refrigerators. When used in conjunction with proper controllers, which are ready to build with instructions included.
 DIY Solar Generator:
You can use this solar generator to run small to medium household appliances. All you need is the parts and design diagram, which you get with this video guide. The document will provide you with a comprehensive way to help in making a solar generator. Do professional knowledge, skills, and mathematics that would take many person-hours to learn from scratch. It provides a simple way for you to understand how to wire up your system. This includes the design engineering and calculations required before commencing your project. Knowledge of electrical equipment and experience using it are needed before starting your project.