11 Free Cardigan Sewing Patterns For Women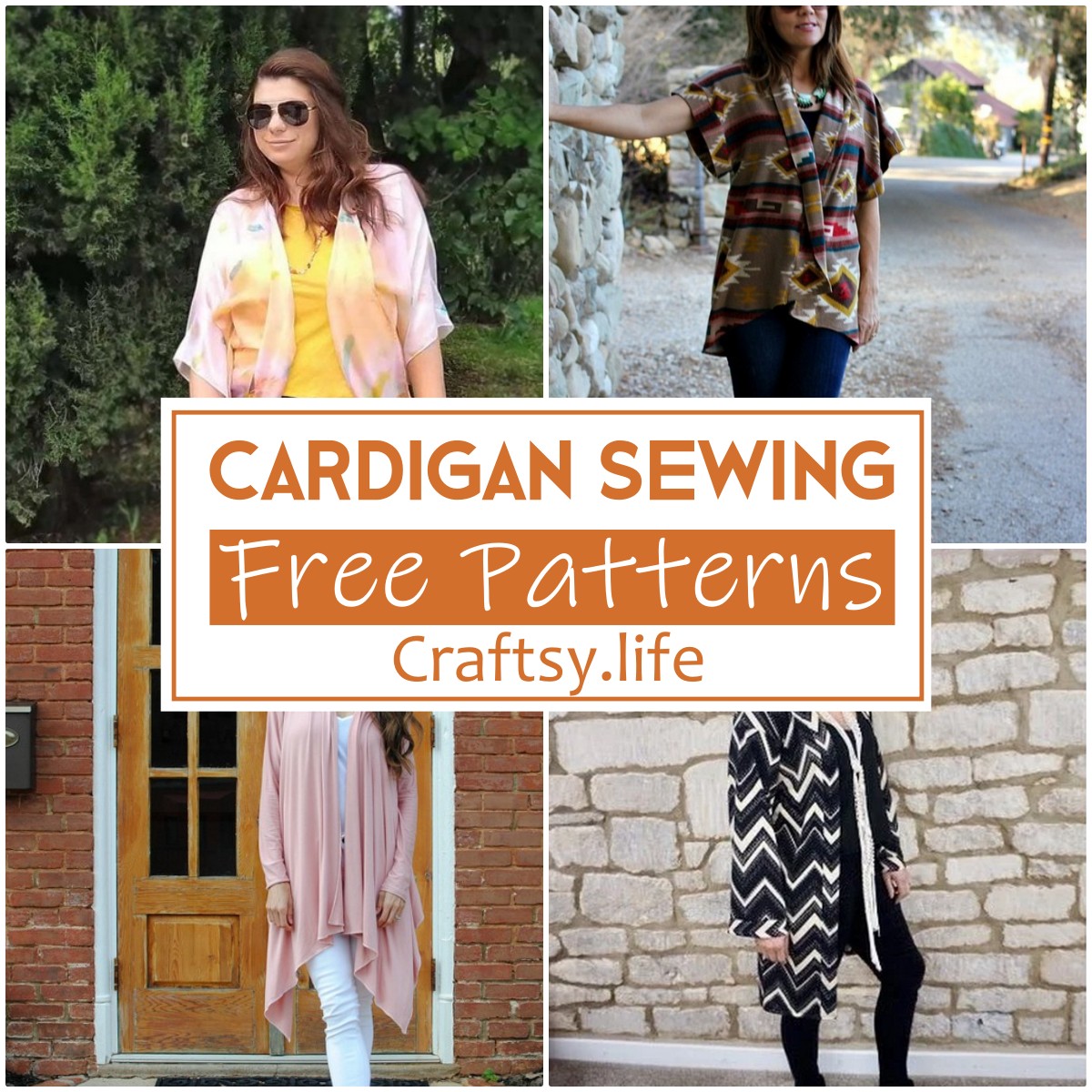 If you're looking for a new way to wear that wardrobe staple, you might consider a cardigan sewing pattern and make it from scratch. Cardigans are great for a variety of reasons. They're comfortable, fashionable, and versatile enough to go with just about anything in your closet. If you've some free time and a little fabric, you can make one yourself! That's right – it's as simple as picking out a pattern, buying the material, and getting started on a new project for your sewing machine. Here are the best free cardigan sewing patterns below:
Free Cardigan Sewing Patterns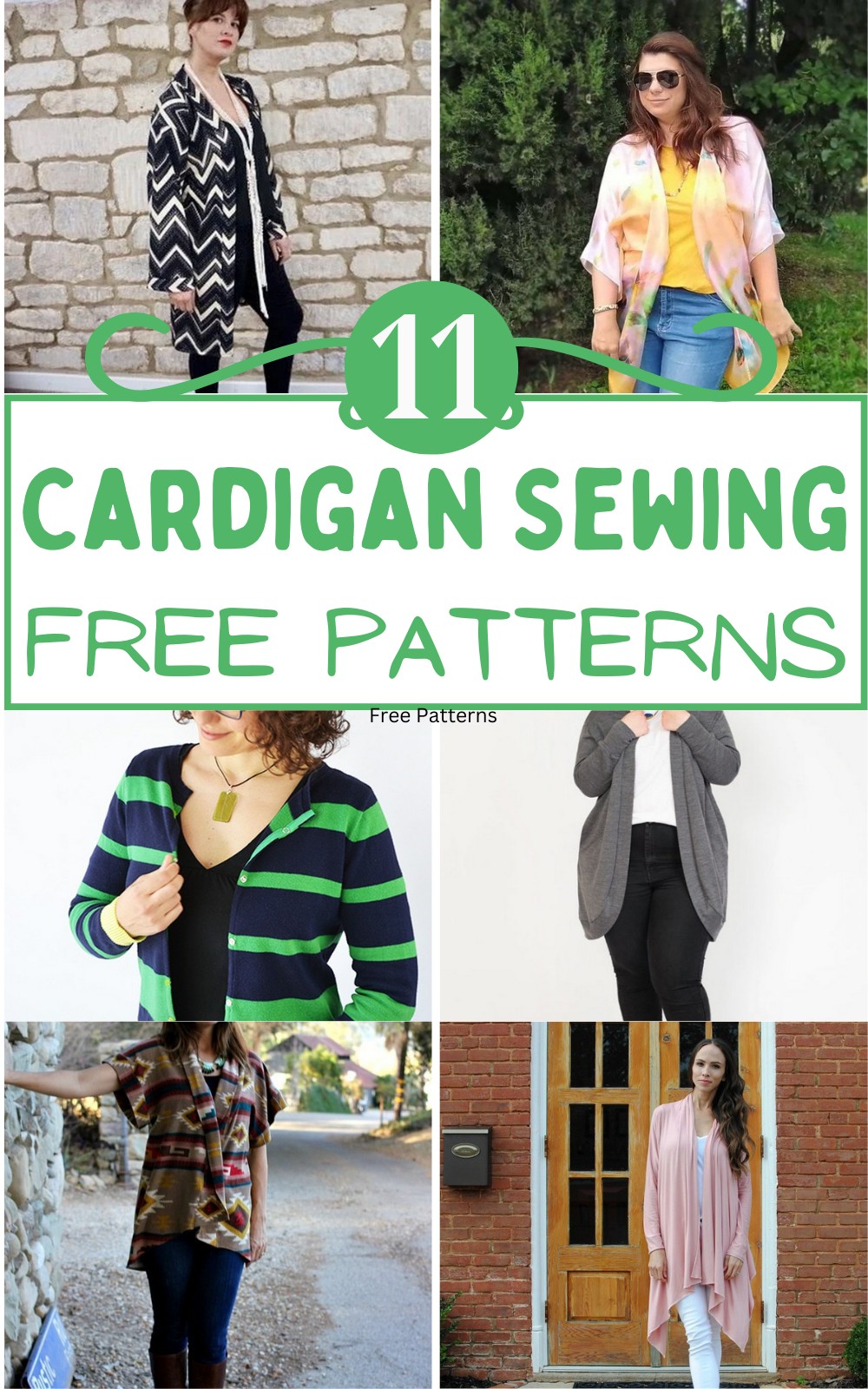 Whether it's your style to wear cardigans over button-downs to work or you want to add a new layer to your maternity wardrobe, many women like to sew their own cardigan sewing patterns. Cardigans are a classic pattern in the fall and winter fashion regimen. They're really easy to make, even if you have no sewing experience. And they're perfect for making in your own style and color. Luckily, there are plenty of cardigan sewing patterns out there to choose from.
DIY Cardigan Without A Pattern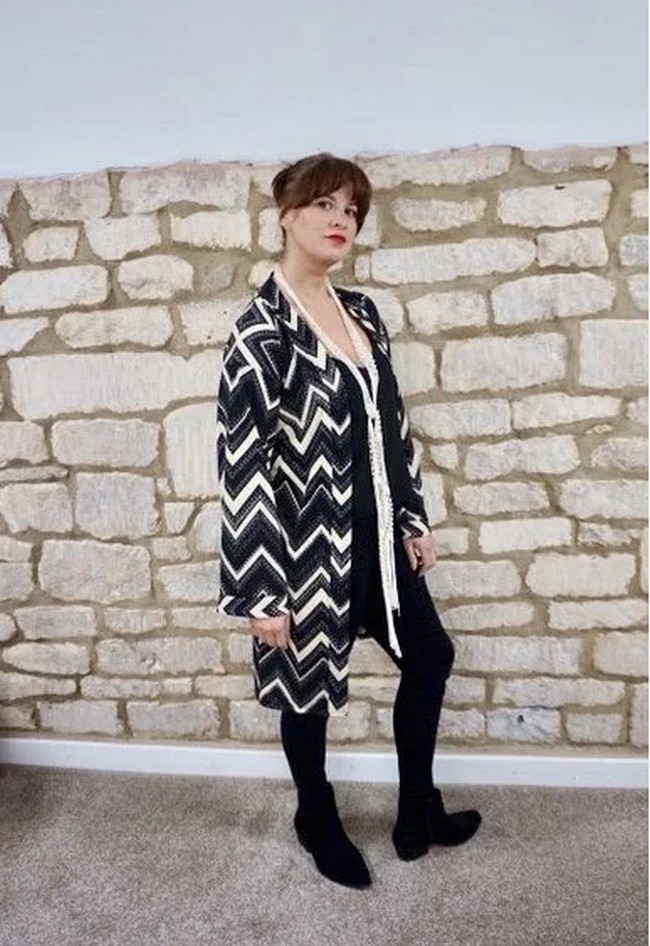 A gorgeous cardigan with no buttons, perfect for the fashionista who doesn't want to fuss over pulling their cardigan off. This one is great for layering over everything from basic tees to slim-fitting sweaters. This easy-to-seek, buttonless cardigan keeps you warm on even the coldest days. An on-trend knit wraps around your top half to give a cozy fit. With cuffs reaching your wrists, this versatile piece can easily be worn long.
Turn A Sweater Into Cardigan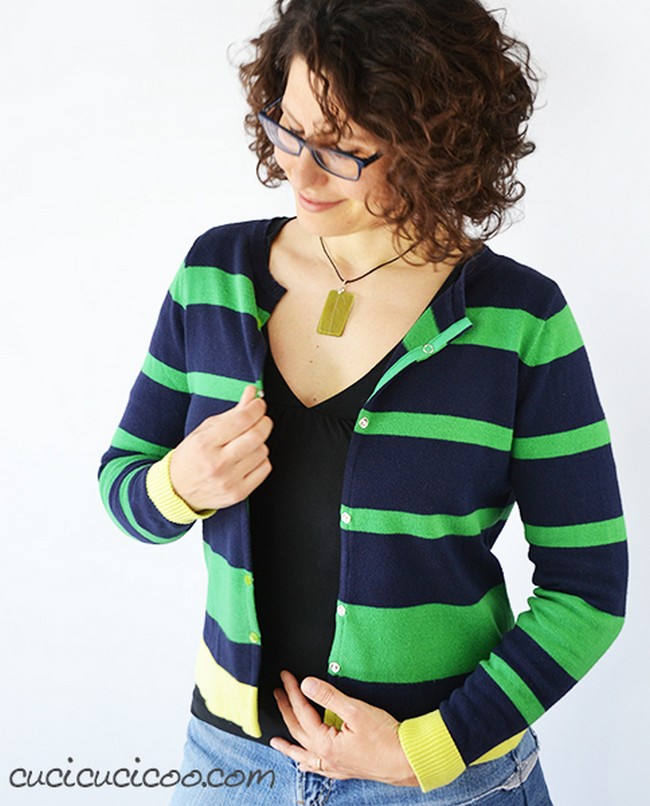 Turn your sweater into a cardigan in no time. With this pattern, you'll be able to quickly and easily make a stylish, custom cardigan out of any sweater. And when you finish, not only will you have a new wardrobe piece, but you'll feel like a pro at making clothes items from scratch. Whether you're looking for something cozy or want to spruce up an old cardigan, this pattern is perfect for beginners.
Cardigan Coat Easy Pattern
It's time to get cozy in this warm and stylish cardigan coat. You'll be set for a cool night out in the city with a wide shawl collar, large pockets, and medium length. Its comfortable shape makes it easy to wear over your favorite dress or casual outfit without losing the dressing-up feel. Choose from different fabrics and colors to get creative results! The pattern tells you how to customize the fit of this cardigan so that it will fit your body perfectly.
Cocoon Cardigan Sewing Pattern
Looking for a cardigan that's both practical and flattering? Then try this Cocoon Cardigan. It's the perfect cardigan to wear over any outfit and can be worn closed or open, depending on your style. Vibrant colors and striking patterns make this simple piece a new favorite in your closet. It's long enough to cover your behind and keep it cozy but light enough to wear over another sweater without overheating.
DIY Kimono Cardigan Sewing Pattern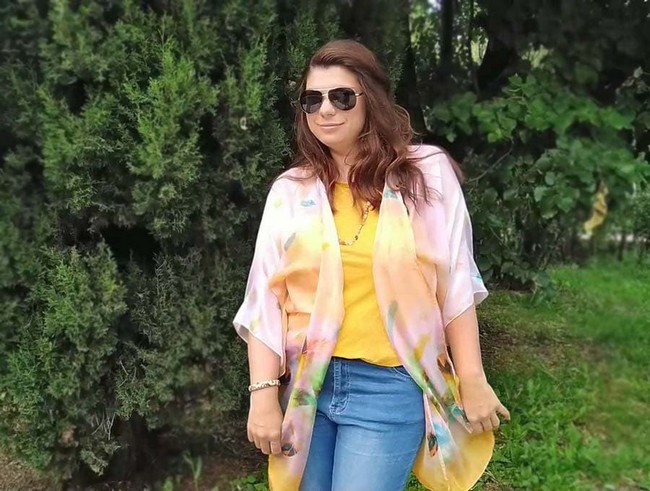 If you're looking for a kimono pattern that's both versatile and simple, this is one to try! This Kimono Cardigan sewing pattern is a great project for intermediate sewers, as it is relatively easy to make. With a beautiful drape and lovely details, you will feel confident and cool wearing this easy breezy summer garment! You'll need a good quality cotton or linen knit fabric with a little stretch. This kimono is perfect for lounging around the house or even dressing up a simple outfit. Try it in fall colors and pair it with matching Kimono Cardigan Pants.
Cardigan Wrap Sewing Pattern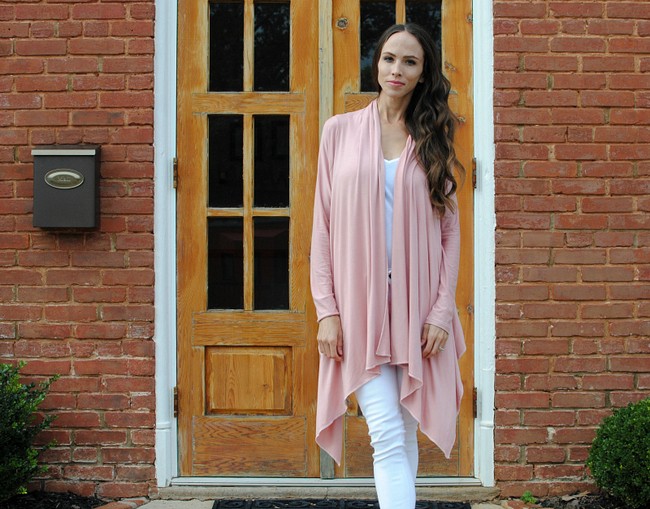 This is a versatile cardigan that you can wear all year round. The ruffles and triangle details make it a unique piece, while the wrap style brings together two of the most comfortable clothing items: cardigans and scarves. The wrap design provides an extra layer of warmth while still looking stylish. Plus, when it's tied behind the neck, it looks like a scarf – making it easy to dress up or down! With this easy DIY wrap pattern, you can make your beautiful wrap-style cardigan, whether you're a beginning knitter or an advanced one.
Slouchy Cardi Pattern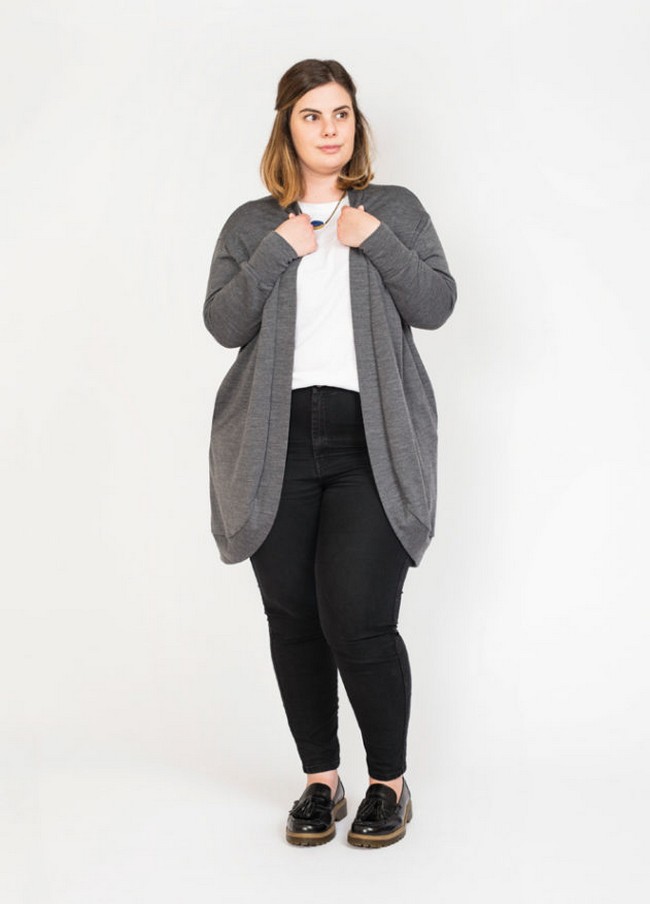 This simple, comfortable cardigan is perfect for everyday wear. A great layering piece over a tank top or tee, and just right for those cool evenings to keep you cozy. It fits over the hips and has a dropped shoulder, woven stitch hem, and cuffs. This cozy, slouchy cardigan will quickly become your go-to sweater for fall and winter. With a comfortable loose fit and no buttons, it's perfect for throwing on over leggings or jeans.
Easy Shawl Collar Cardigan
The Shawl Collar Cardigan has the perfect mix of romantic and classic style. It's super soft, lightweight, and slightly oversized, so it hangs beautifully over your body. The shawl collar gives it a big wow factor, which means you can throw on this cardigan over anything. This is a very versatile pattern that can wear in any season. Dress it in a skirt and heels, or add jeans for a casual feel. The sleeves are easy to adjust, just like those in our other patterns.
You can also see: Crochet Flower Patterns 
Boyfriend Cardigan Sewing Pattern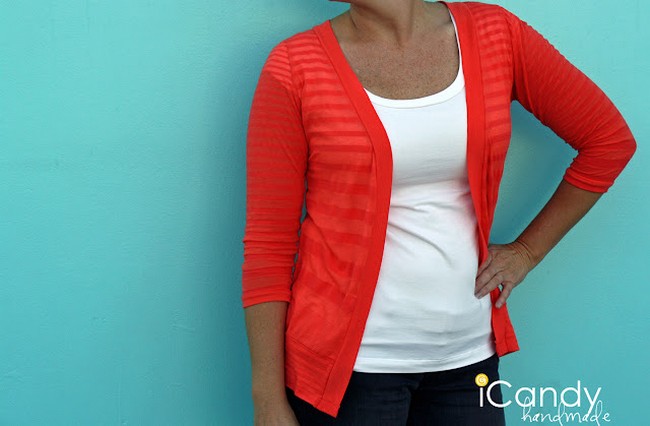 A knit boyfriend cardigan is an easy-to-add casual, cozy style to your fall and winter wardrobe. The three-quarter sleeves on this one are snug, while the flat hem of the cardigan adds a clean finish. It has 3/4 length sleeves and a flat hem, so there are no buttons to worry about! Its athletic-inspired fit and details make this a modern wardrobe staple. Wear it with your favorite pair of jeans, or layer it over a dress for an even more dressed-up look.
Men's Sweater To Boy's Cardigan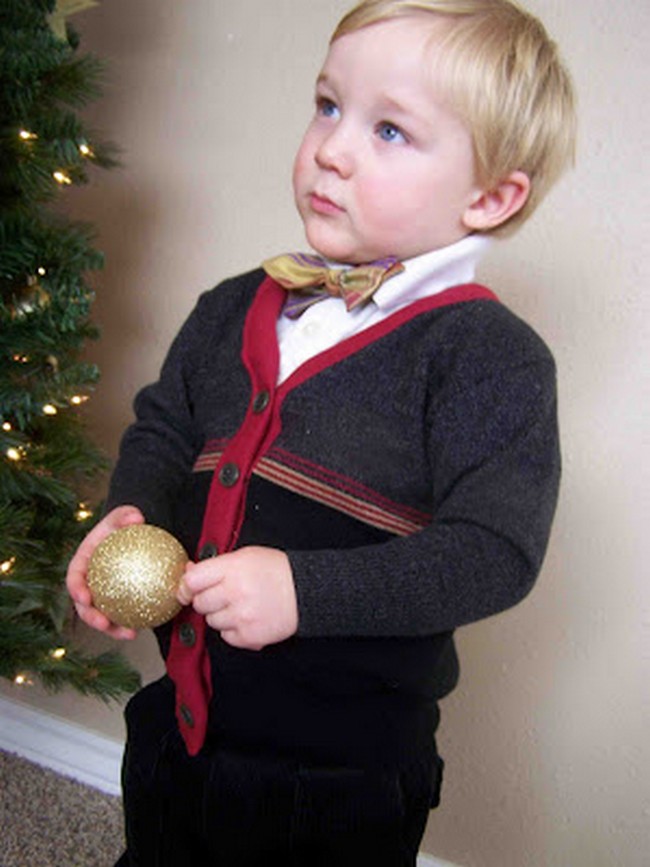 This is a great idea if you want to upcycle an old sweater for your son. Since the only measurements, you need to know are the front, back, and neckline, it's super simple to make. All you have to do is cut open the cardigan at the bottom and then gather it in the opening, so it looks like a fitted shirt. Then sew down each side seam of the armhole and choose your buttons for closure. The step-by-step instructions and photographs will show you how to take an old sweater and transform it into something new and special. Your child will love wearing his new cardigan.
Ballet Wrap Sewing Cardigan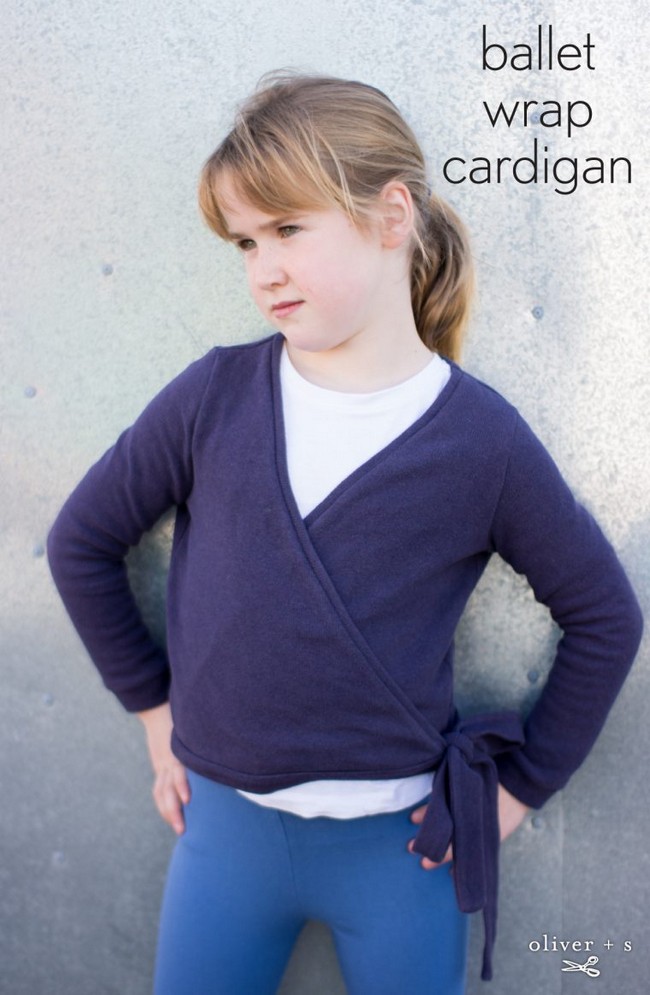 Make your little girl a cute new wrap cardigan with this ballet-inspired pattern. It's a long-sleeved cardigan that you can tie with ribbons at the side, making it easy to put on and take off. Its lighthearted design makes it a perfect wardrobe staple for playtime and everyday wear. Perfect little knit project for the holidays! Whether you make it as a gift or for yourself, there's more than one way to wear this wrap cardigan.