Dragonflies are a favorite in the world of entomology, and for a good reason. They're strong, beautiful, and potentially magical creatures. Like so many things in nature, they're also great inspirations for craft projects. From dragonfly-shaped ornaments to jewelry made from their wings, it seems like there's no end to the imagination that can go into incorporating these creatures into your work. As you can imagine, there are many different dragonfly patterns you can choose from when deciding what to make. This list includes examples of crochet dragonfly patterns that range from beginner-friendly to more intricate. Consider which one(s) speak to you—and don't forget that if you'd rather not use an existing pattern, the design options are nearly limitless!
Best Crochet Dragonfly Patterns

If you're a fan of the winged insect or have been looking for a new project to keep you occupied, this roundup of six different dragonfly patterns might be just what you're looking for. The crochet dragonfly is one of the most popular motifs in the craft community, with its intricate wings and body that will look great on your ornaments. There are many different ways to create your dragonfly art, and below we've gathered some of our favorite patterns for this beautiful creature.
Benefits Of Dragonfly Crochet patterns
Crochet dragonfly patterns are a great way to add color and texture to any room. They can also be used as wall art or as a focal point in any room. This is for you if you are looking for an easy craft project! Here are some of the benefits of crochet dragonfly patterns:
 Easy to Make
 Great for Beginners
 Versatile Artwork
Dragonfly Pillow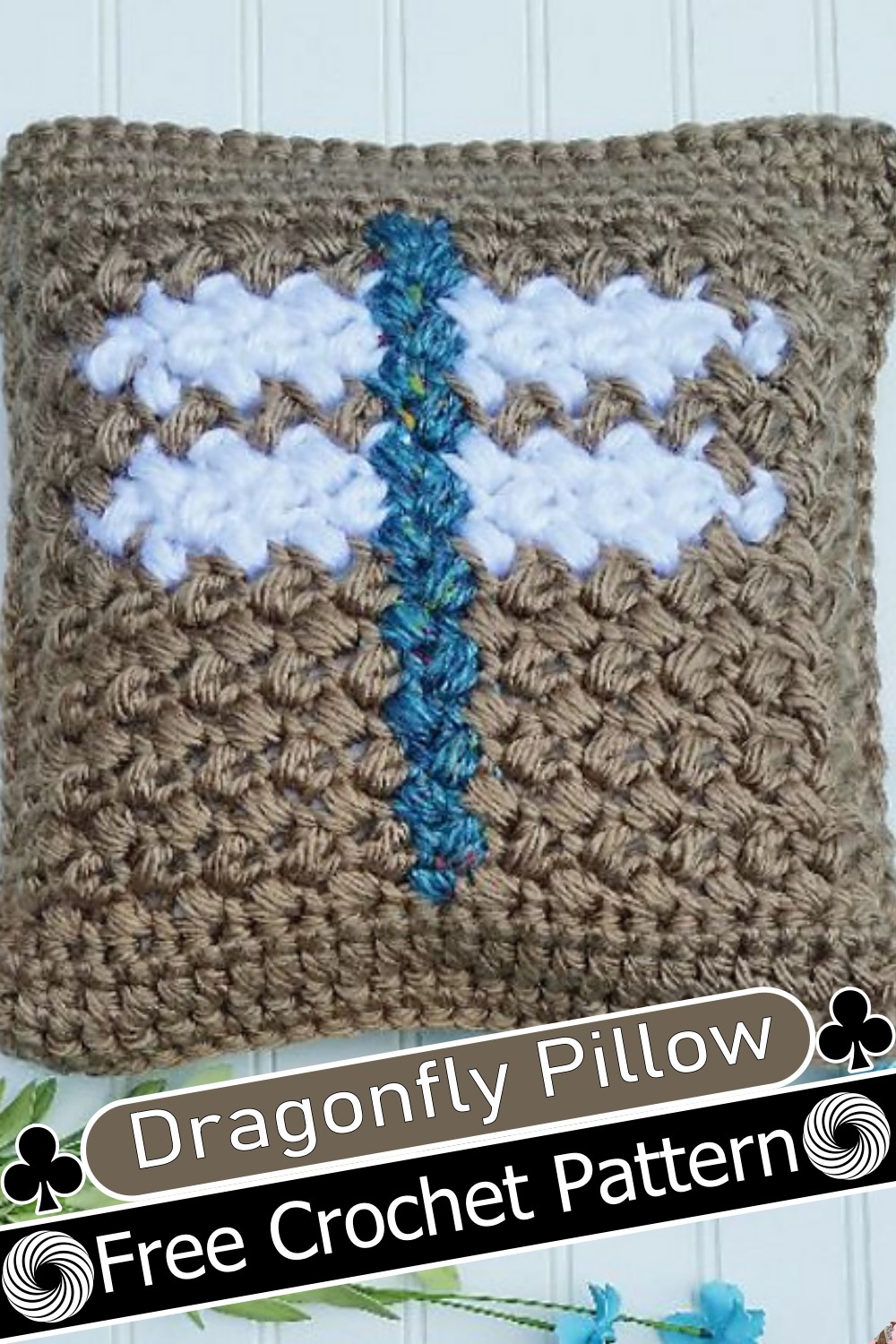 This crochet dragonfly pillow will add a charming touch to your living room, bedroom, or any space in your home! It's the perfect size for propping up on a chair or sofa and makes you happy when you look at it. No matter where you sit, this crochet dragonfly pillow will surely be a beautiful addition to your home decor. Perfect for a child's room or nursery and makes a unique gift for that special someone in your life! It's so easy to make, too!
Dragonfly Dreams Blanket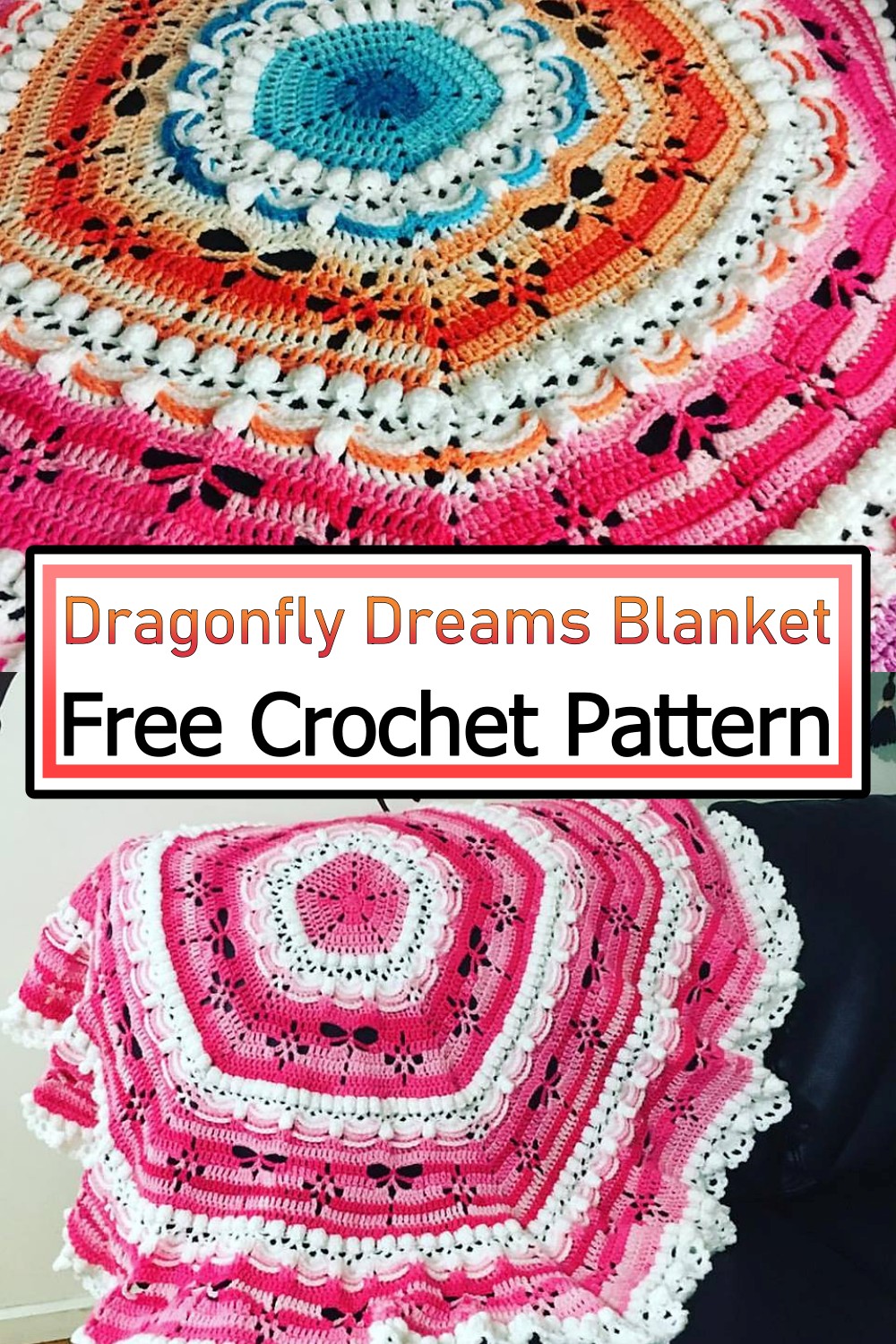 Bring a little magic to your home with this crochet dragonfly dreams blanket. Crocheted in Acrylic yarn, the delicate dragonfly pattern will look beautiful in any room of your house. It makes a wonderful gift choice for anyone you love, especially if they share your love of the outdoors and nature. Your child will enjoy this beautifully crafted blanket for years to come. The guide below will show you the complete procedure!
Americana Tunisian Crochet Afghan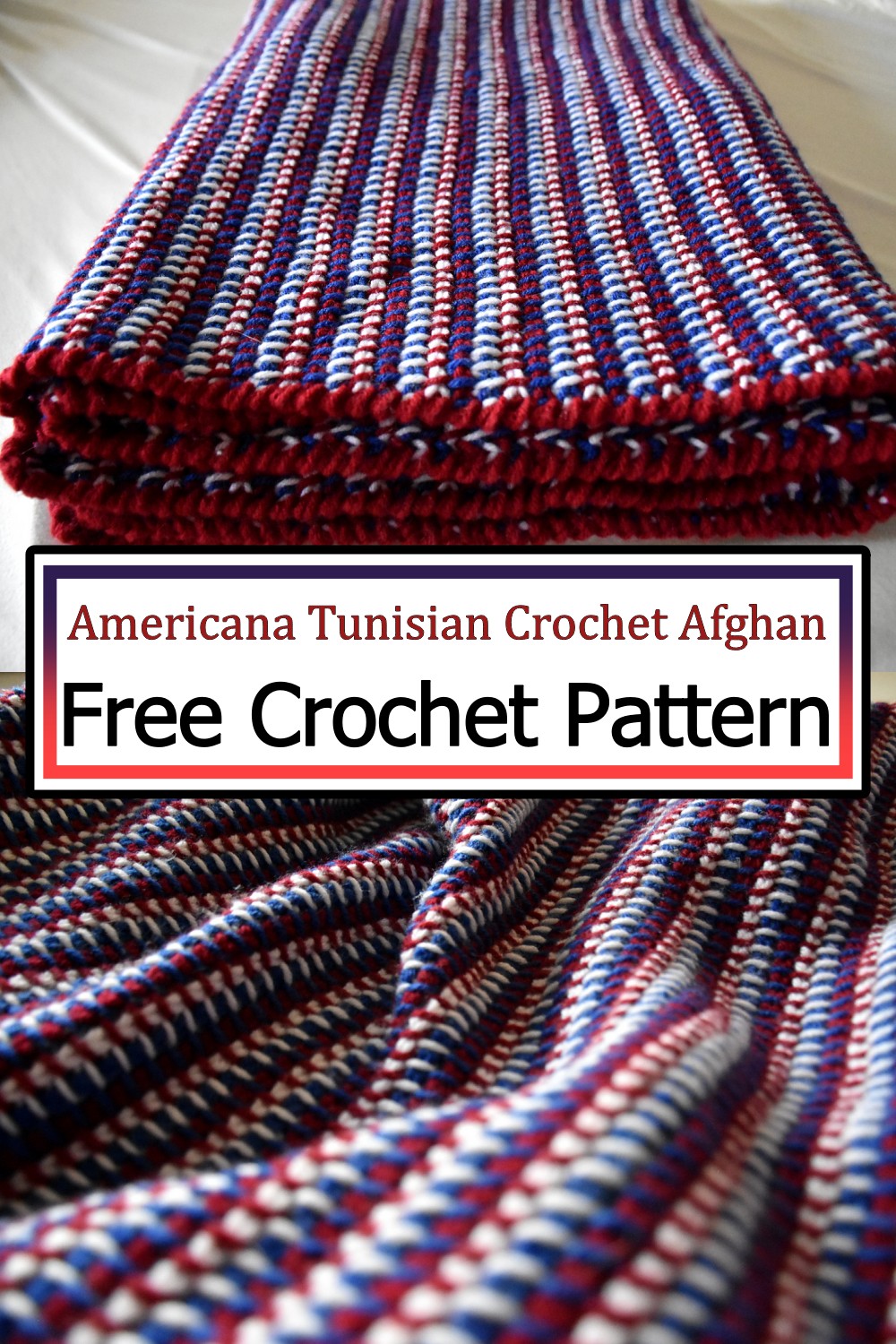 Add a touch of patriotism to your home with this Americana Tunisian Crochet Afghan, a classic style that can easily be modified for your favorite team's colors. Easy to assemble, this afghan is the perfect take-along project, whether you're knitting while you travel or creating while relaxing on a blanket at a picnic. The medium-weight yarn in different colors makes it easy to mix and match your palette or pair it with any decor.
Dragonfly Toddler Dress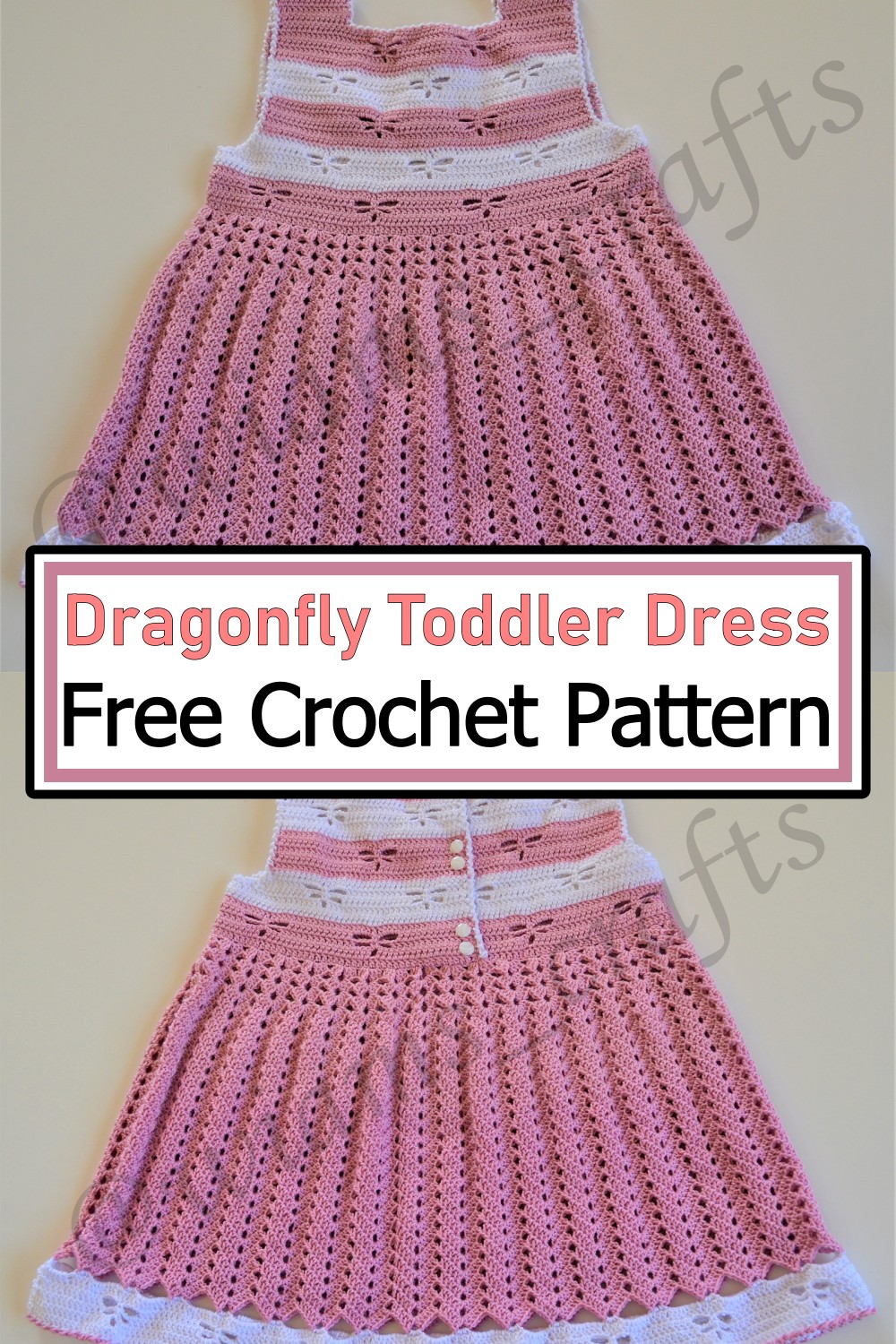 This Crochet Dragonfly Toddler Dress will surely be a hit at any party. The dress features a fun crochet dragonfly pattern. A great gift for your little girl! So, Make a little one's outfit extraordinary with this crochet dragonflies dress. A must-have for any flower child, this is the perfect look for spring, summer, or fall! The best part? It's machine washable - so you can make it fun. This crochet is a quick and easy project that requires only one or two skeins of yarn, so you can have it done in no time!
Kolorowe Ważki Colorful Dragonflies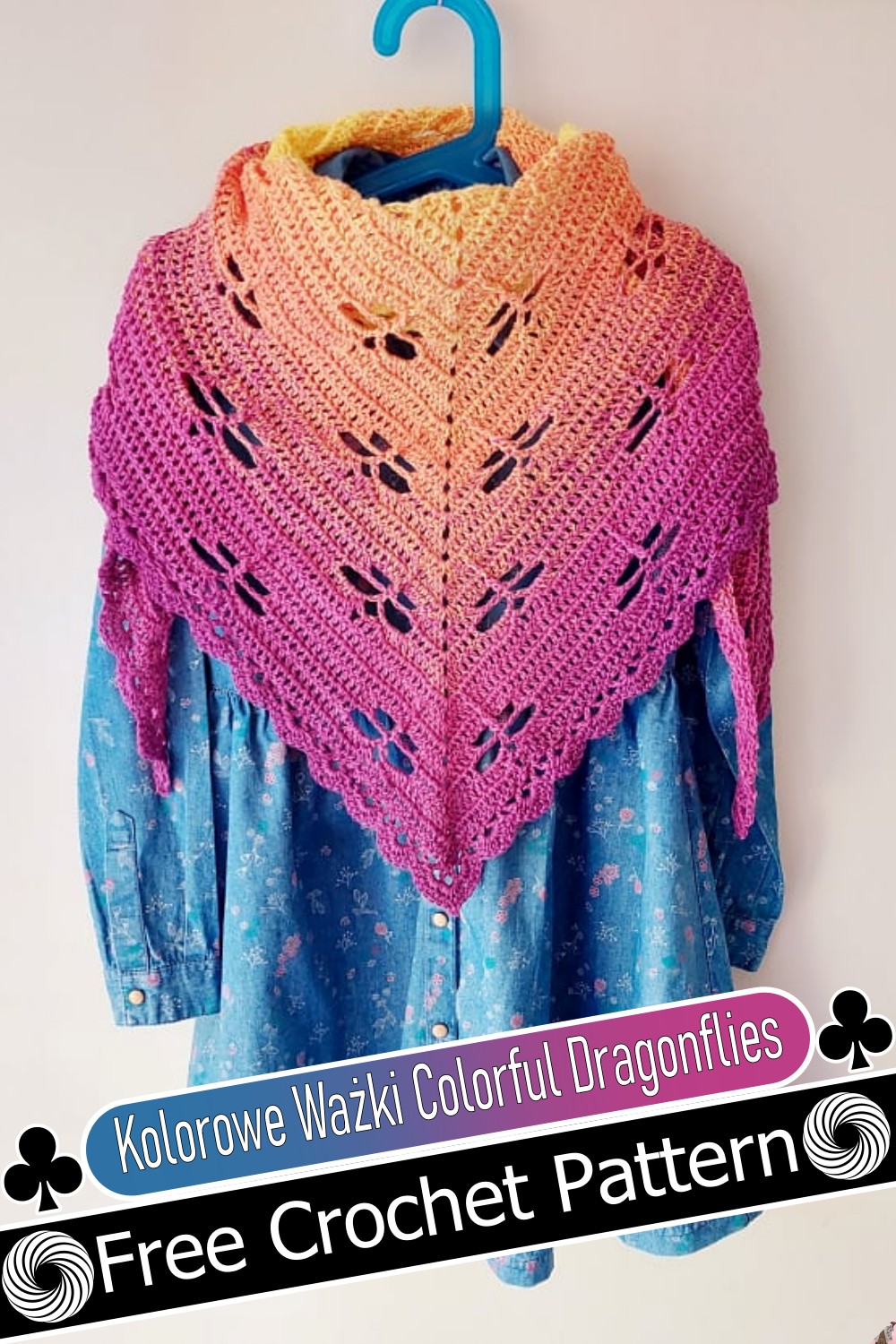 This is a Crochet Kolorowe Ważki Colorful Dragonflies pattern which will make you want to crochet all day long. It is a colorful dragonfly, which is so nice to look at. Crochet Kolorowe Ważki Colorful Dragonflies Pattern It is possible in hours to make crochet this beautiful ornament. It is suitable for beginners and more experienced crocheters alike. Go through this guide that will show you the complete procedure!
Dragonfly Dance Shawl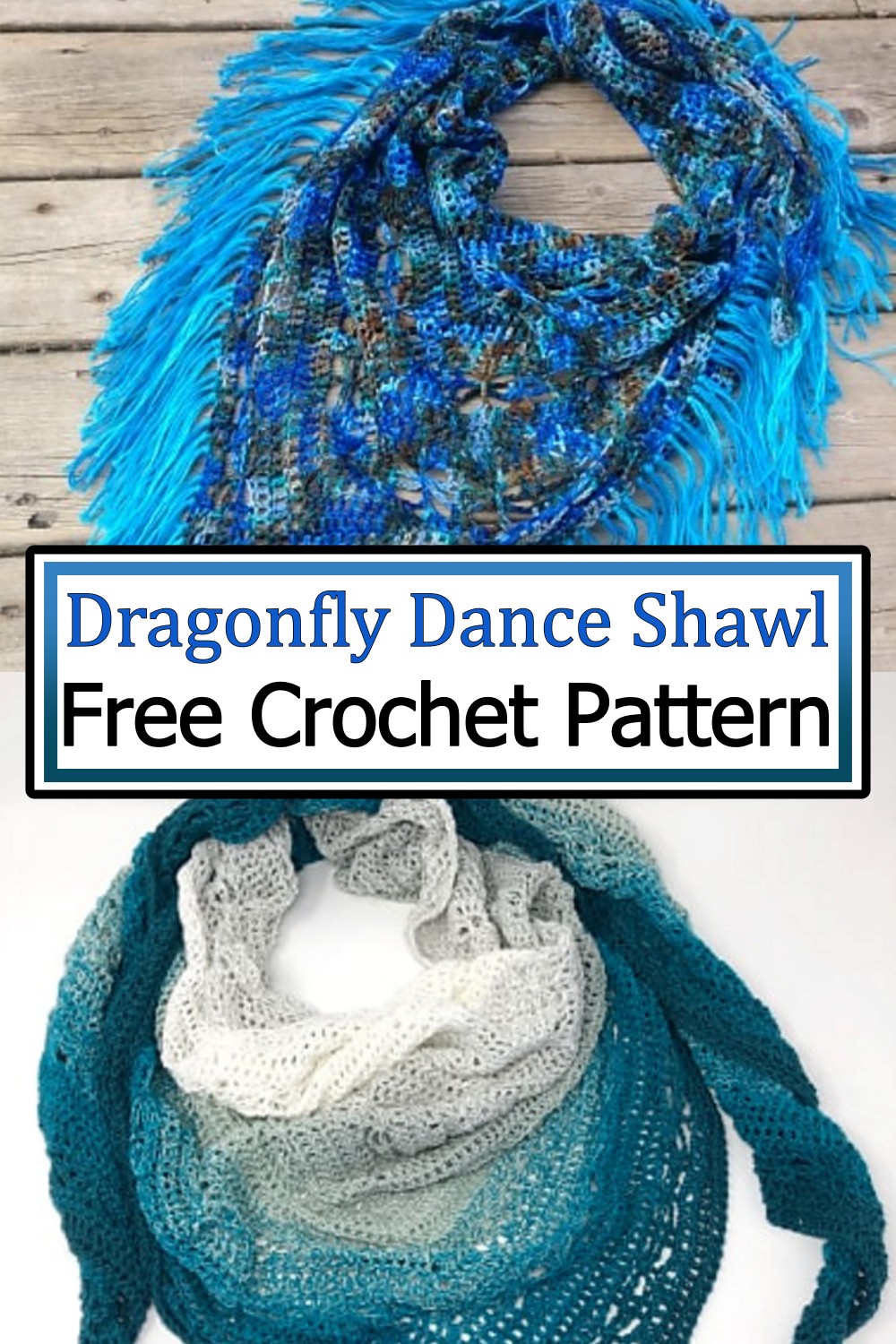 This beautiful princess-in-the-making shawl is the perfect project if you want something light, airy, and breathable to work on during warmer weather. With a simple repeating pattern of double crochets and puff stitches, this crochet stitch guide will have you whipping up this gorgeous shawl in no time! The design is simple enough for beginners and complex enough for seasoned crocheters! Just go through this guide and learn more!