Crochet has become a great way to express creativity in a more modern setting. It allows creativity and innovation while adding texture and color to any space. It is an easy material to work with, and it is very versatile. The best part about it is that it usually (not always) uses only one or two skeins of yarn for a complete piece! So, If you are looking for free crochet patterns, here are some Crochet Lovey patterns that you will love. A lovey is typically a small blanket or stuffed animal given to a child from birth and used for comfort when the child is feeling anxious or scared. Parents often create loveys for their babies, but plenty of patterns are available that allow others to make them.
Crochet Lovey Pattern Free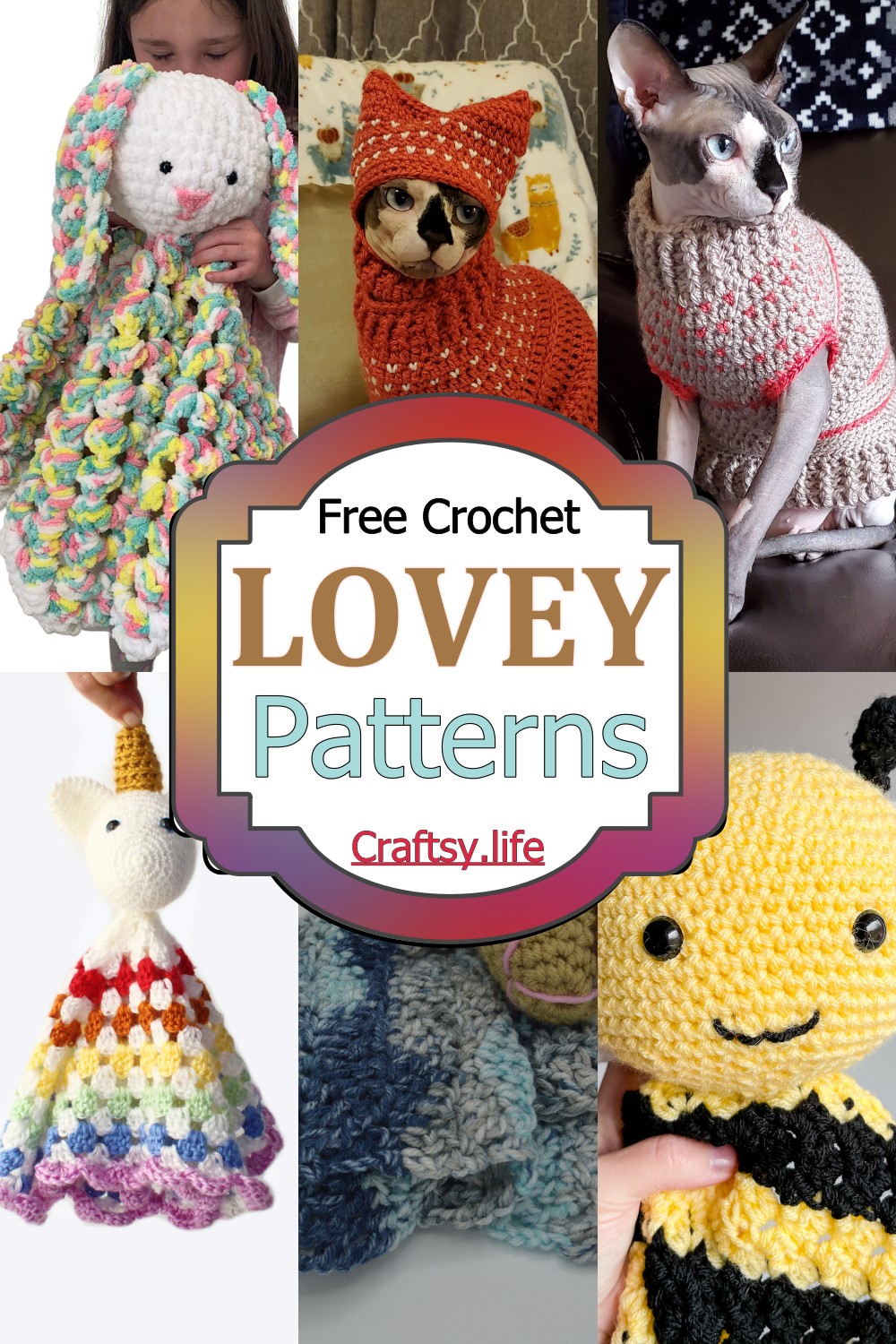 If you love crocheting, you probably know it can be relaxing. But crochet is more than just a hobby. It also has multiple other uses, including as crafts for children. For example, you can use crochet to make a soft blanket called a lovey security blanket infants, and toddlers often enjoy holding or being wrapped in. Crochet blankets are especially good for children who are sensitive to fabrics. Keep your baby cozy with these crochet lovey patterns for children, and you can also use these loveys for your furry little pets. These small projects are great for beginners and pros alike, as many have stitch diagrams that can also be adapted to larger sizes or nontraditional yarns.
Tips For Making Crochet Lovey Patterns
Crochet loveys are an easy way to make your baby blanket. These blankets are safe, soft, and durable. They are also easy to make, so even beginners can make them without a problem. The best part about crochet loveys is that they can be made in any color or pattern. This is why there are so many different designs available for you to choose from.
Crochet lovey patterns will help create a blanket your child will love to have around their crib or bed at night. When they lie down at night, they will have something warm and soft to cuddle with while they fall asleep. This can help them feel more secure at night when they are alone in a dark room with nothing but the sound of their heartbeat.
The best thing about crochet lovey patterns is that they come in many different sizes, so you can make them as big or small as you want!
A crochet lovey pattern can also help your pets stay warm when they need it most. This is especially important if you live where temperatures drop at night.
Beach Bear Lovey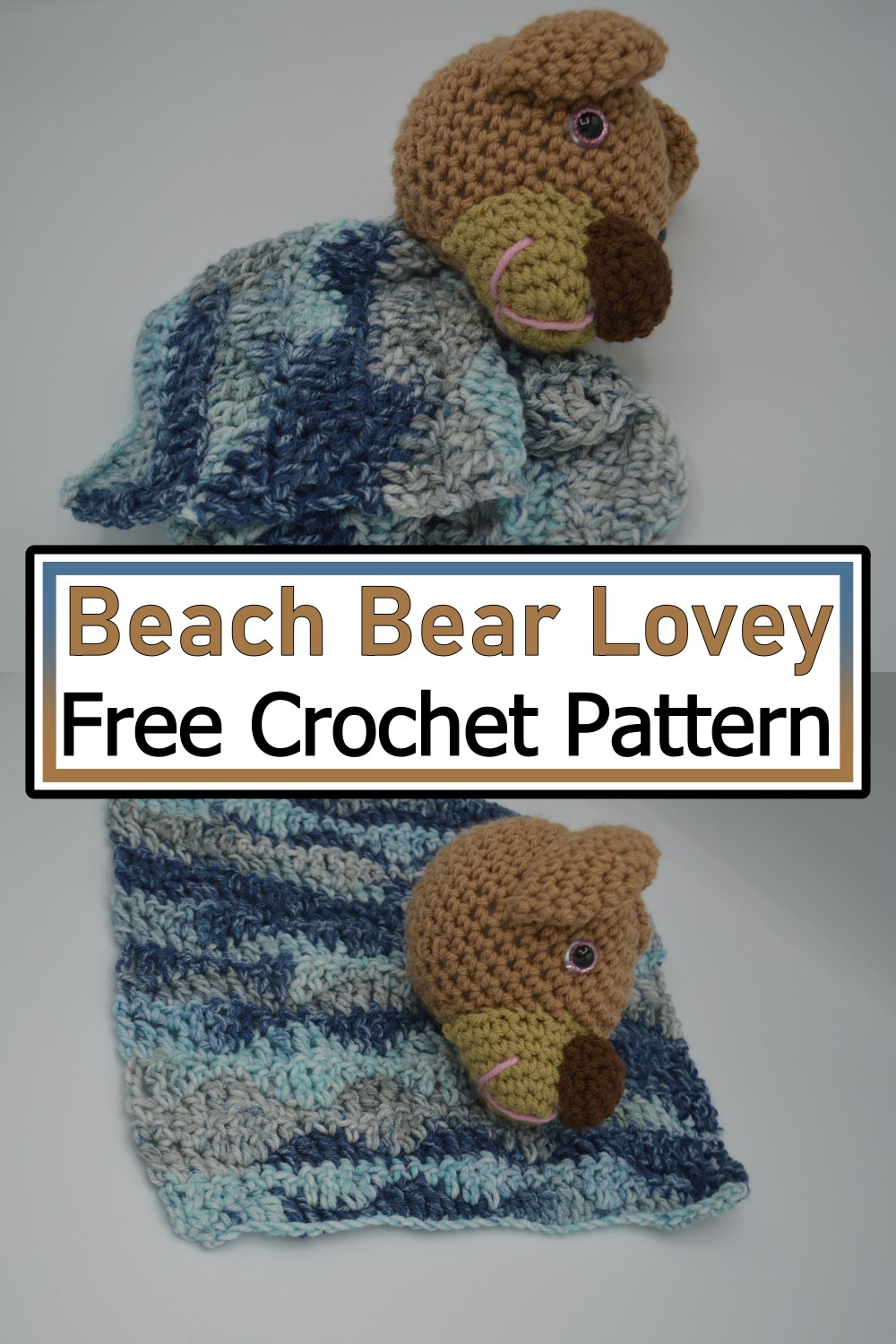 This is the perfect little lovey. Make it in your choice of size and any color of your choice. The eyes are made with a small button and can be sewn on or added by hand. Make the perfect beach companion for the little ones in your life with this super soft, stuffed beach bear lovey. This is a crochet pattern to make a Beach Bear Lovey. It is great for beach, lake, pool, or lake house trips. The pattern includes step-by-step written instructions and picture tutorials for all special stitches and techniques used in this pattern.
Aurora Unicorn Lovey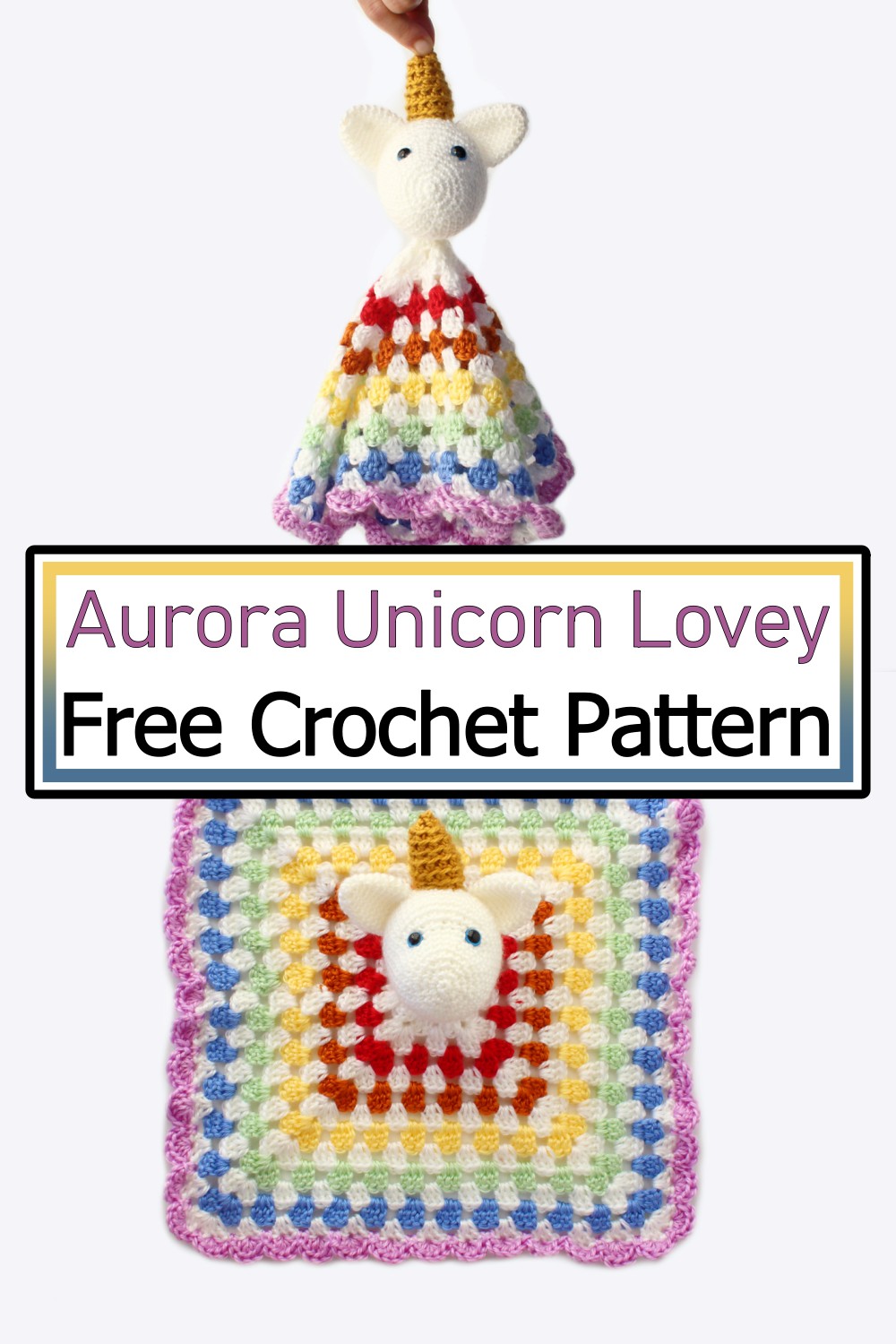 This Aurora Unicorn Lovey is a handmade crochet lovey for your little ones. It's filled with fluff and can use as a stuffed toy, blanket, or simply for tummy time. Your little ones will love having their little friend to cuddle and snuggle with at night. This easy-to-make pattern is perfect for beginners & it only takes a couple of hours to complete! Make them in any color combos you like; pick your favorite soft yarn & add a few fun pom poms for an extra special touch!
Lovey Cat Sweater
Make this adorable sweater for your cat or other small pet. This easy-to-follow Lovey Cat Sweater pattern includes detailed instructions, lots of photos, and a step-by-step tutorial to make it easier for beginners. This pattern will allow you to make this sweater for your pet or donate it to a shelter. The pattern is easy enough for beginners and looks good even on their first attempt. You'll enjoy working with this pattern. Enjoy!
Lovey Cat Hat
If you love yarn and cats, this pattern is for you! It's easy to follow and is a great way to use up those extra balls of yarn in your stash. Hook this up as a surprise for your friends who have kitties. Or make one for yourself – everyone can use a little more cat love! This hat is an adorable addition to your favorite kitty's wardrobe. It's not only fun to make but super cute. This crochet pattern will walk you through making this lovely piece.
Baby Bee Blanket Lovey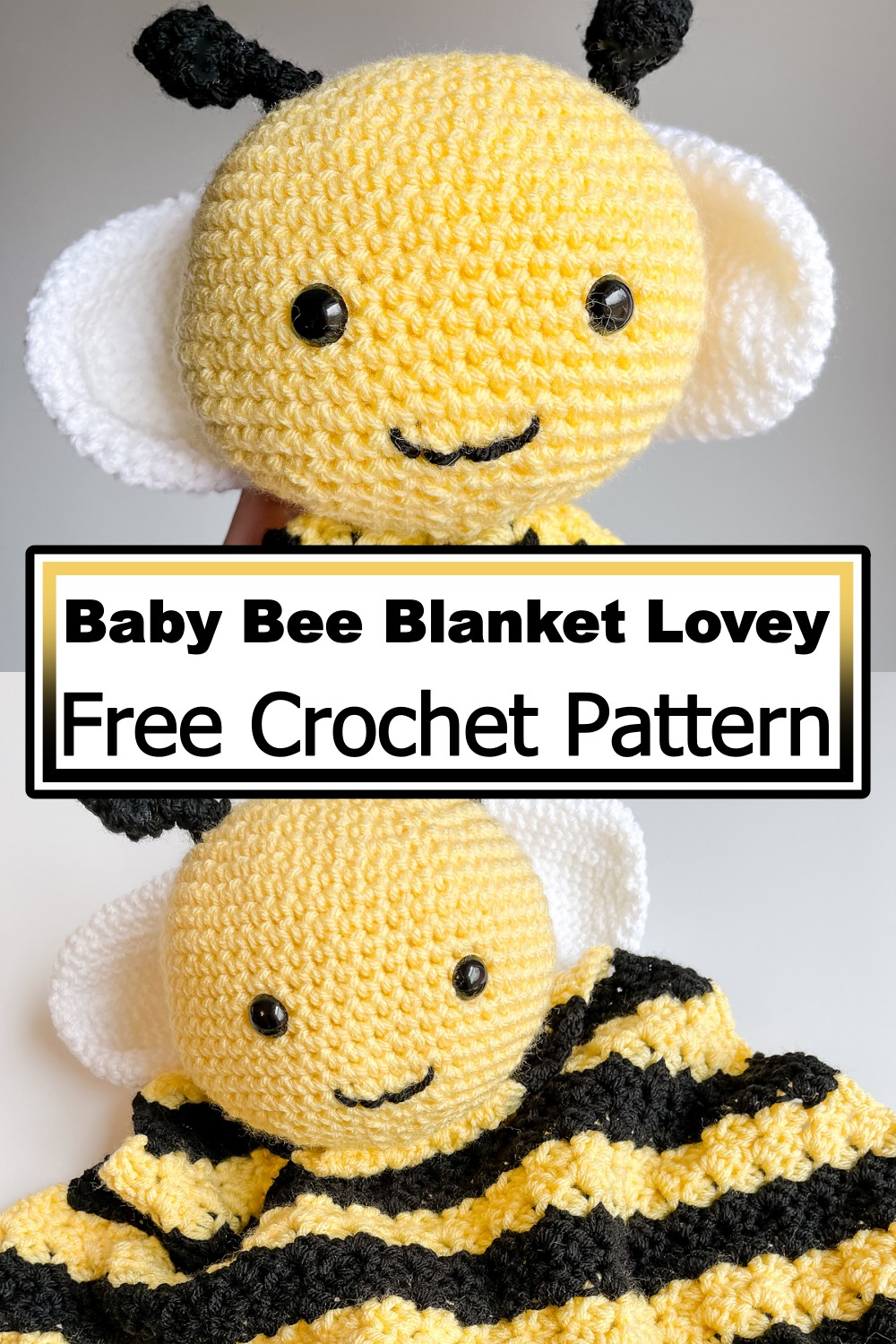 This Baby Bee Blanket Lovey features a classic hdc c2c crochet colorwork pattern with mini hdc embellishments for the wings and antennae of a cute little bee. The mini hearts are worked separately and then sewn onto the blanket in rows to form the honeycomb shape. The blanket portion of this lovey is made with a solid color, using two contrasting colors for the bee head, wings, and antennas. With this easy step-by-step guide, you'll learn how to make c2c blocks look like intarsia!
Giant bunny lovey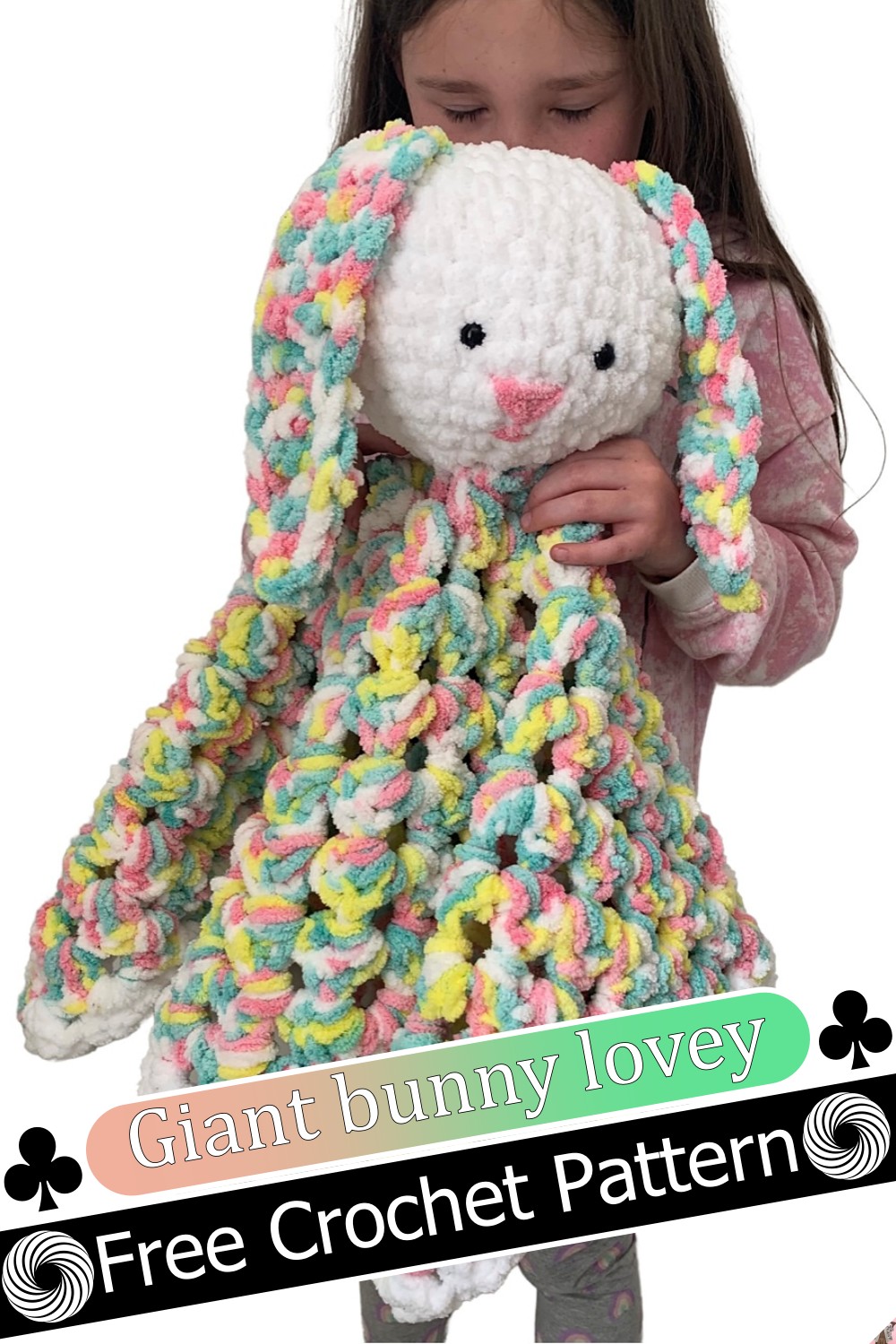 Create this easy and adorable Giant Bunny Amigurumi Lovey Blanket for your baby or toddler. Soft, cuddly, and quick to finish, this crochet pattern will make the perfect gift for a new baby or a child! You can choose between a pink bunny or a brown bunny - so many fun alternatives. This big bunny lovey turned out to be just the thing for her! The blanket is soft, warm, and the perfect size for cuddling up with on a cold winter day. It works up quickly with super bulky blanket yarn and big needles.
You can also see: Crochet Elephant Lovey Patterns