Crochet butterflies and other patterned motifs are an easy way to give a blanket a little extra character. The crochet stitches are usually easy, but a larger design can be tricky. The following lovely crochet butterfly blanket patterns are fully charted, making them great projects for traditional crocheters looking for something with a little more flair. For those who prefer to use hook-less stitches like Tunisian or Bruges Lace, the charts for these six designs should also be easy to convert into freeform work.
Unique Crochet Butterfly Blanket Patterns

Are you looking for an idea of how to crochet a baby butterfly blanket? Then follow this great list of easy crochet butterfly blanket patterns. As we know, the butterfly is a popular design for working with a baby. This is because butterflies are considered a sign of beauty and new beginnings, which makes them perfect for bringing brightness into a baby's life. With these crochet butterfly blanket patterns, you'll learn to make beautiful blankets that are sure to impress friends and family alike. These cotton crochet butterfly blanket patterns are the perfect throw blankets that can be used as a baby blanket, picnic blanket, or decorative piece to add a splash of colour.
Benefits Of Lovely Crochet Butterfly Blanket Patterns
The ability to create a unique design. As the name suggests, this type of blanket is made up of butterflies and flowers. The design can be personalized to suit your taste and preferences.
It is easy to make. If you have some crocheting skills, then making this blanket will be an easy task for you. You can create it by yourself or with the help of family members or friends if they know how to crochet too!
It is lightweight and portable. This type of blanket can be folded into a small size to fit in your travel bag when you go away on vacation or camping trips with friends or family!
Crochet Blooming Spring Blanket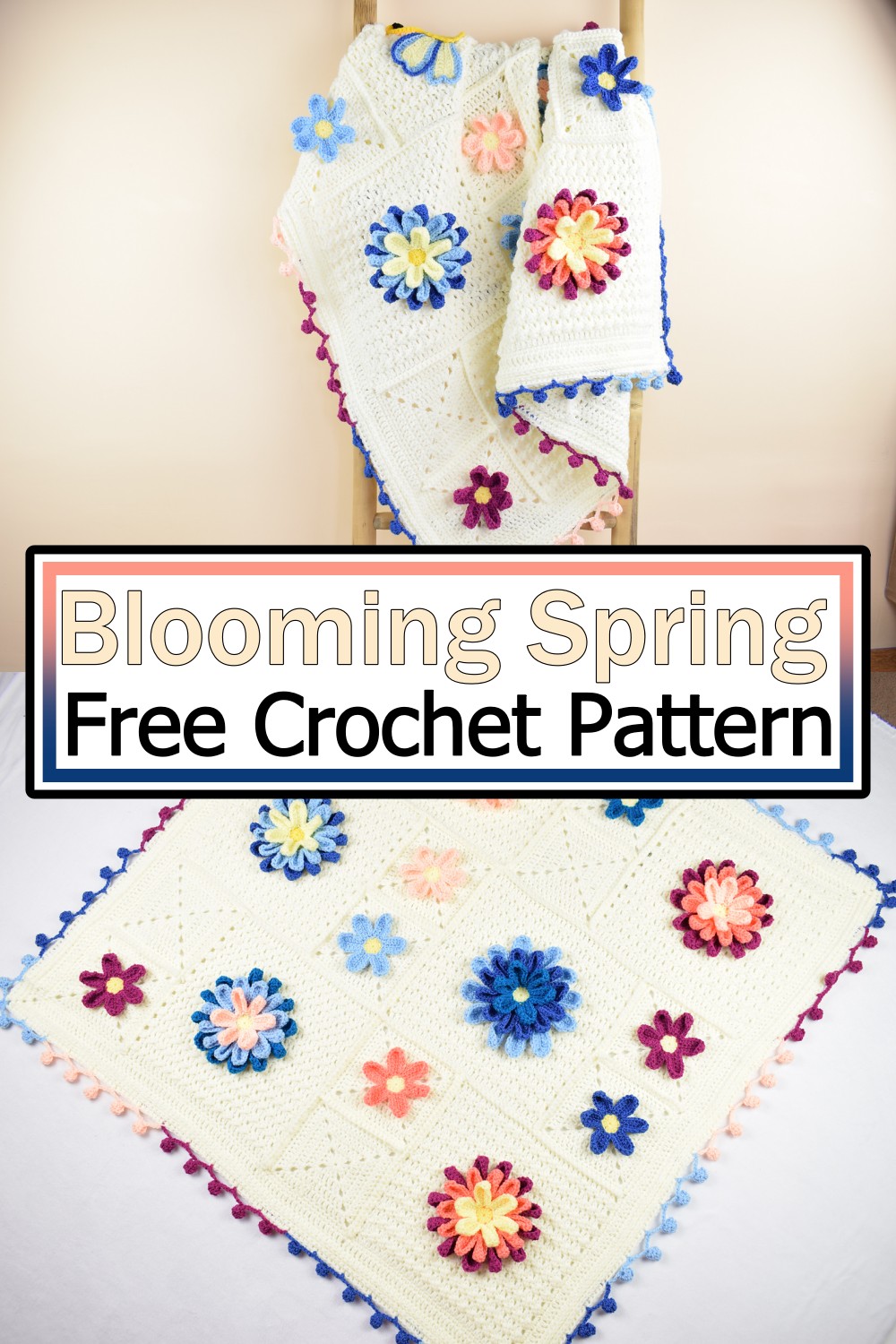 The gorgeous Spring Crochet Butterfly Blanket pattern will work corner to corner in a simple repeating stitch pattern and makes a beautiful keepsake for the nursery or perfect as a gift for someone special. The colorful butterflies are reminiscent of spring blooms! The lovely crochet butterfly blanket pattern will allow you to make a personalized gift for your loved ones. If you like butterflies, you would like this crochet pattern for a blanket and cowl. The butterflies are very colorful, happy, and cheerful. There are also many flowers in the butterfly blanket pattern, making it even more beautiful.
Butterfly Pocket Wrap for Preemies
This blanket pattern is perfect for preemies. The design includes full-color photos to help you understand how to join the butterfly wings and what each stitch does in creating this unique look. Change it up by using different colors, or make all the butterflies different colors for a more dramatic look! This Lovely Butterfly Pocket Wrap for Preemies Pattern will crochet with a layer of soft Minky fabric and a layer of soft flannelette or other 100% cotton.
Crochet Butterfly Kisses Baby Blanket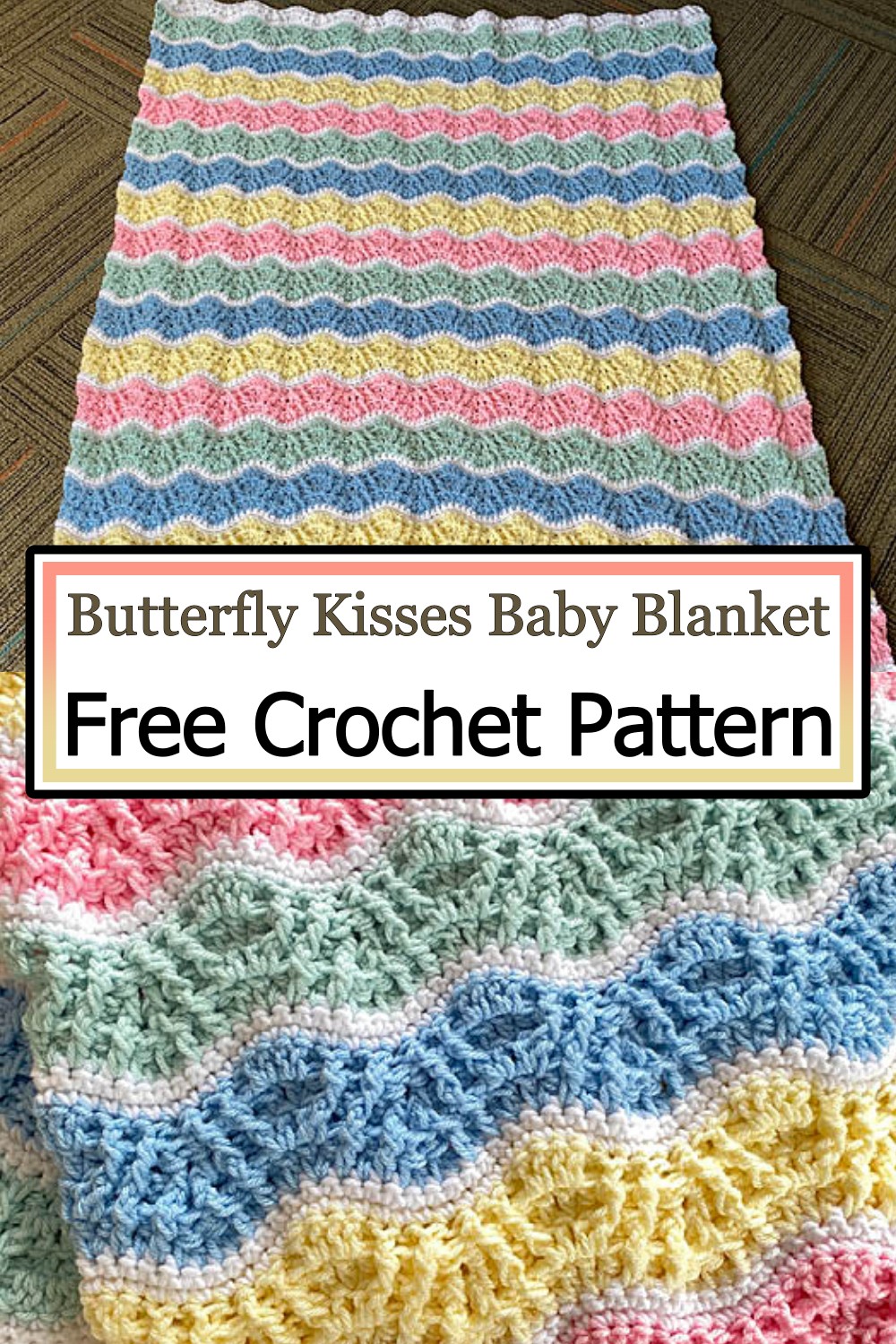 Crochet this sweet, vintage-style baby blanket with a beautiful butterfly design in any color you like! This is a double-sided quilt perfect for your baby girl. Quick and easy to make, crocheted in different colors of yarn, and uses simple stitches that create a stunning effect. You can use it as a baby shower, birth gift, or even decorate any room.
Butterfly Blossom Blanket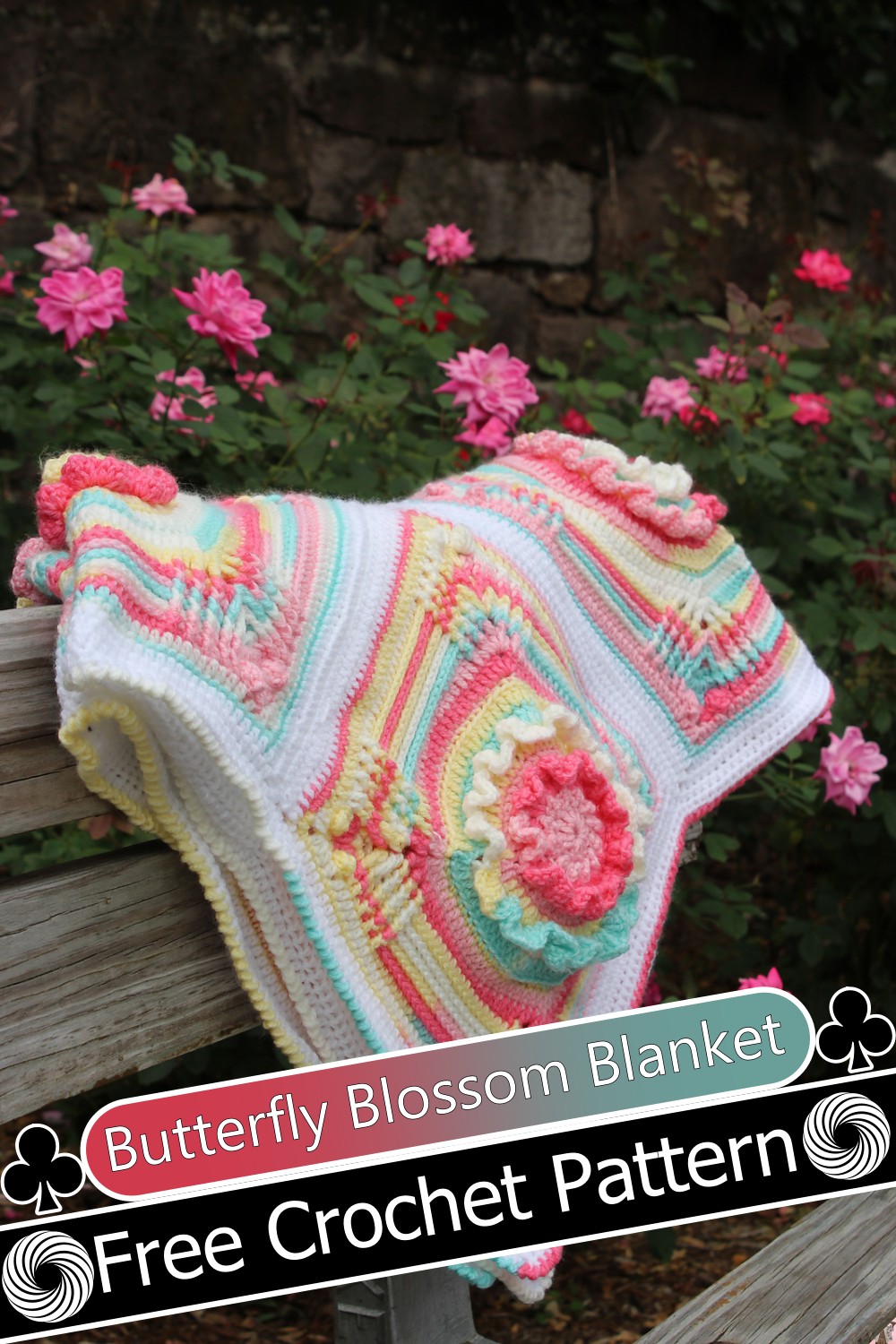 The Butterfly Blossom Blanket is a gorgeous, lacy blanket that adds warmth and beauty to any space. Along with its lovely design, the blanket can make using a Simple pattern, so it's big enough for any decorating style. You can crochet it from soft and fluffy yarn; the Butterfly Blossom Blanket will keep you warm and cozy all night. The design is straightforward to follow and easy to personalize with color choices. This blanket pattern is suitable for beginner crocheters.
Butterfly Dance Blanket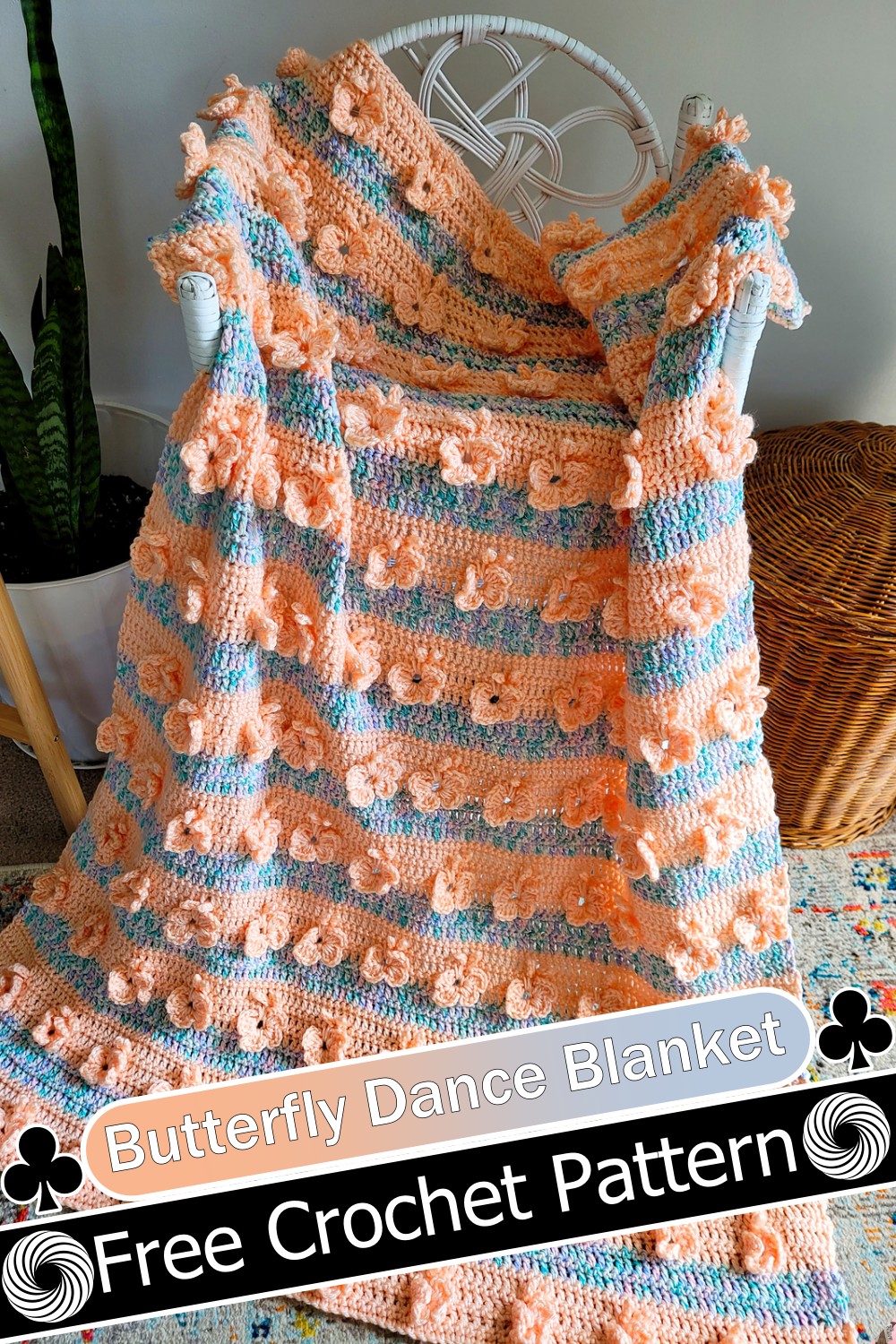 The Butterfly Dance Blanket is the perfect blanket to cover your bed or a couch, and it's warm and comforting! This lovely blanket design lasts forever. It is also great for adding to a gift basket or giving as a gift. The pattern is provided with easy-to-follow instructions; follow step-by-step instructions; there are no problematic stitches here! Use any yarn and appropriate hook size to get your desired length; the sample blanket will crochet using Bernat Baby Bouclé yarn.
The Butterfly Effect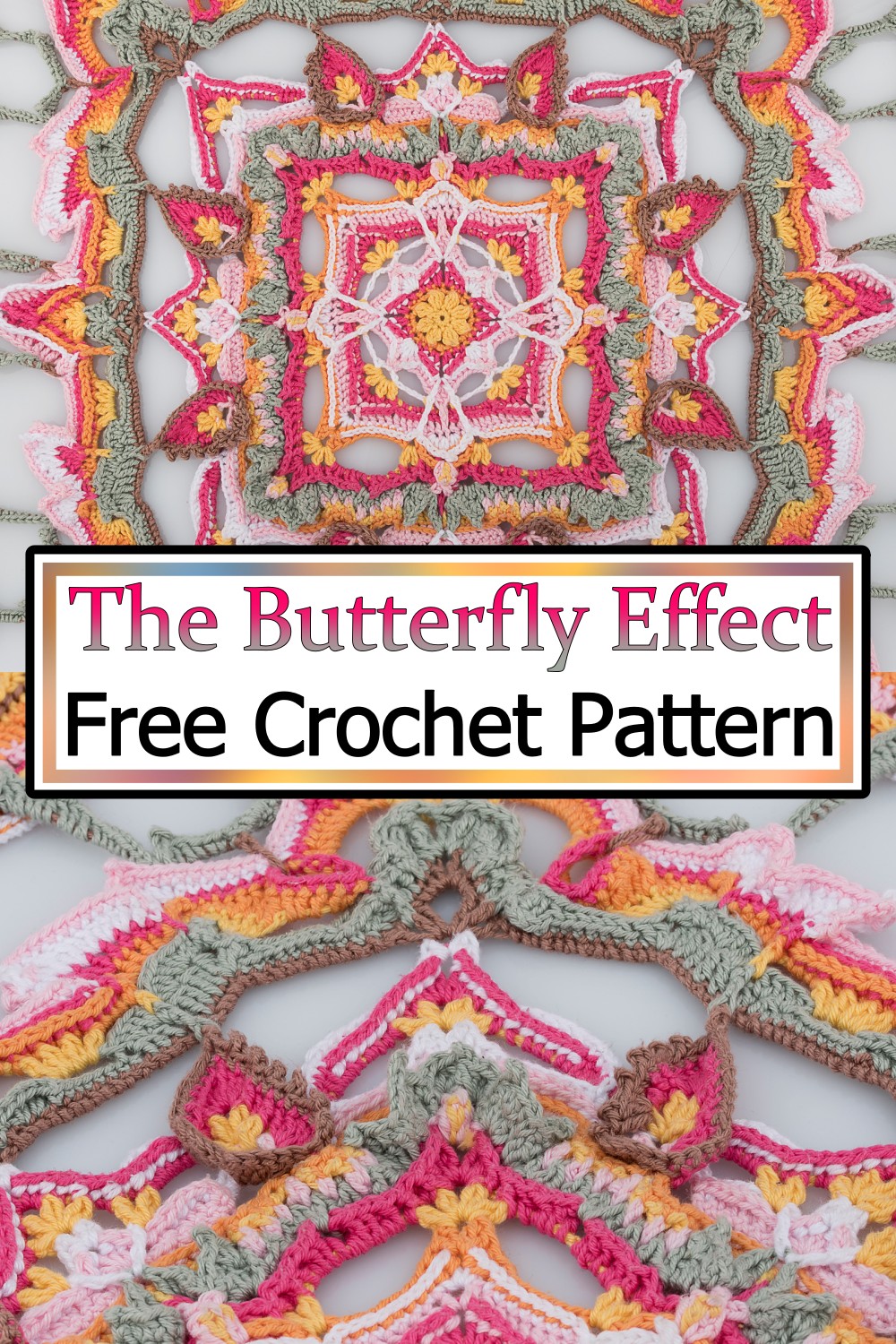 Create a beautiful blanket with the Lovely Crochet Butterfly Blanket Pattern. The Butterfly Effect starts with a single stitch. When combined with others, your stitch will create something beautiful and unique. Begin your journey today with this crochet pattern! The Butterfly Effect is a lovely crochet blanket pattern that will make your heart pitter-pat. With intricate detailing, it's sure to be a great addition to your home décor and will make any room pop with color!