Wishing wells aren't just for fairytales, they have long been a part of our culture, and the tradition continues to thrive today. They are used at bridal and baby showers, weddings, and parties to celebrate new beginnings and bring luck to those who pass by. The easy-to-build DIY wishing well plans included in this guide will help you build a gorgeous garden-resident wishing well in no time. They make pretty additions to the garden and can be filled with coins or beads by guests at a bridal shower or wedding. This guide will show you how to build a wishing well that's sturdy, easy to use, and low-cost.
DIY Wishing Well Plans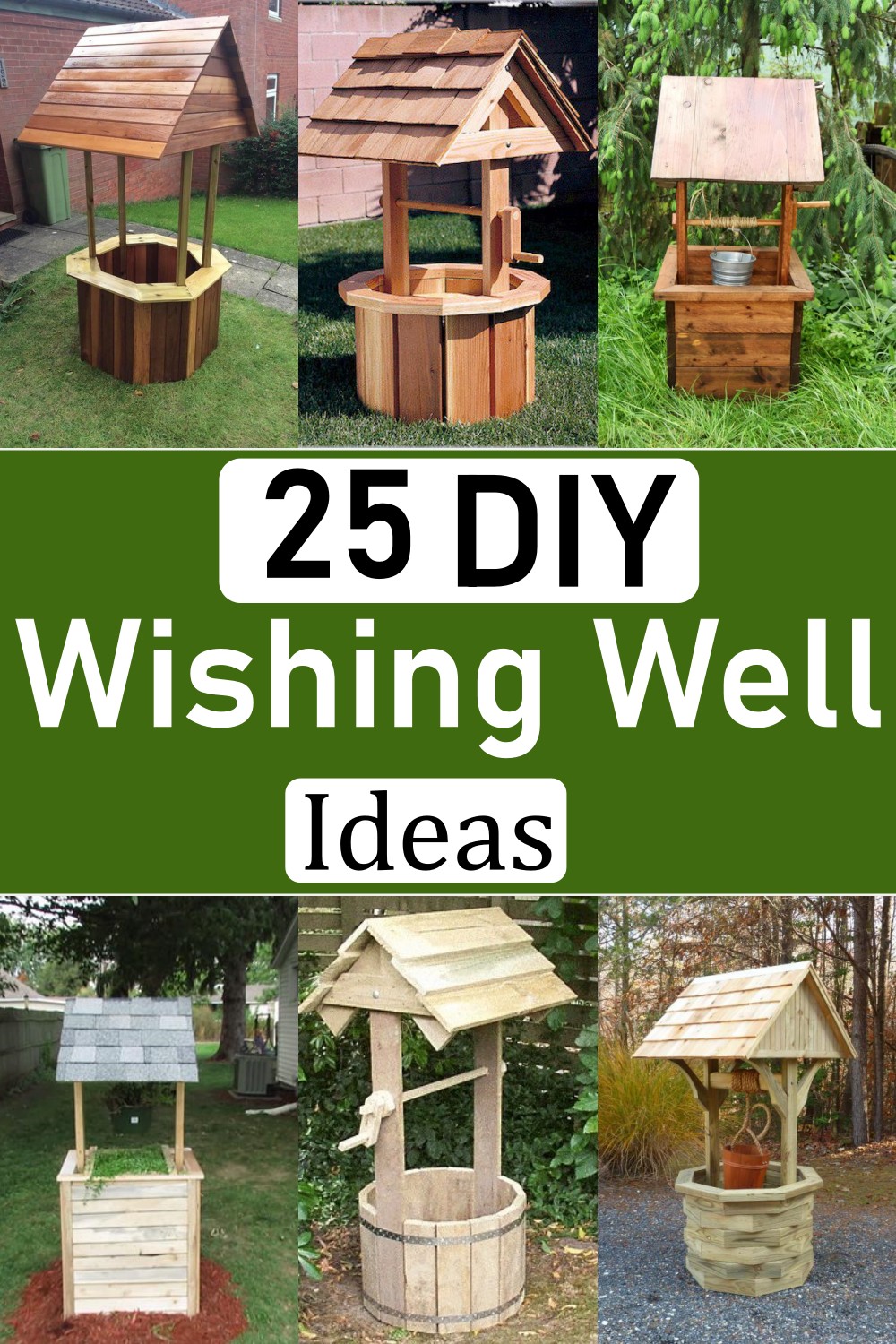 The following DIY wishing well plans will help you build your wish well. You can choose from different styles of wells with a wooden bucket. Once built, your wishing well can be filled with coins or stones and decorated with flowers, ribbons, and other accessories.
Wishing wells are a fun project for kids and adults alike! Whether you're looking for a fun addition to a garden or want to make a decorative feature in your yard, these DIY wishing well plans will help you build one. There are many ways to build a wishing well. Depending on the available materials, here's how to put together a DIY wishing well for kids, teens, or adults. Just check out the list below, and you'll find 25 best-looking DIY wishing well plans.
You Can See: DIY Garden Box Ideas That You Can Make In A Jiffy
DIY Wishing Well Plan
This easy-to-follow DIY tutorial builds your own wishing well for your front yard. Made from wood and mounted on a sturdy base, this charming water feature adds a touch of whimsy to any garden space. This wishing well is easy to build and will add a touch of magic to your landscapes. Whether in the middle of a garden or on your porch, this DIY Wishing Well plan will give you all the information needed to build your own.
How To Make A Wooden Wishing Well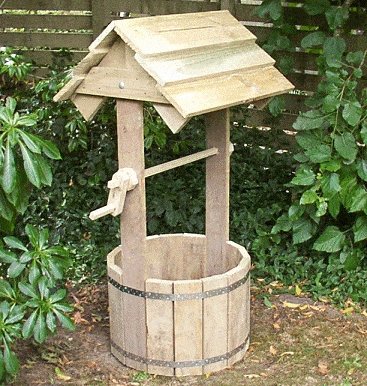 A great and inexpensive project, the wishing well is a fun thing to make, especially because it is so easy! You can build this wishing well in two to three days, depending on how fast you work and whether you have help. In addition to being a lot of fun to build, this wishing well offers a way for your family and friends to express their best wishes for you. This wishing well is made from cedar and pine planks and has a naturally aged look. The vertical sides have been chamfered to give a more cottage-like feel to the piece.
How To Build A Garden Wishing Well
Making a Garden Wishing Wells is a fun garden project the whole family can do together. Not only is working with soil, plants, and water great for your kids, but they will also learn patience as they wait for their garden to grow. Make this wishing well by using tires as the base and decorate it with whatever you like – flowers, rocks, and sticks are all great options! Watch the video and make you wish well.
Cheap Wishing Well
Have you ever wanted a stunning feature in your backyard? If so, try out this Wishing Well DIY project. It's simple, inexpensive, and can be completed over the weekend! This is a perfect addition to any outdoor event or just a fun way to lighten your home's backyard. If you have the time and patience, this is one of the best cheap DIY wishing wells to build with your friends or family. Watch this video tutorial that will teach you the whole making process.
Make A Wishing Well
This easy-to-follow video will show you how to build a wishing well made entirely of wood. You'll need very basic carpentry skills, but the project is straightforward enough that most beginner woodworkers should be able to handle it. The finished projects can also be used to help children learn how to build with wood, so consider this as a project for your kids with minimal effort from you!
Wishing Well From Bricks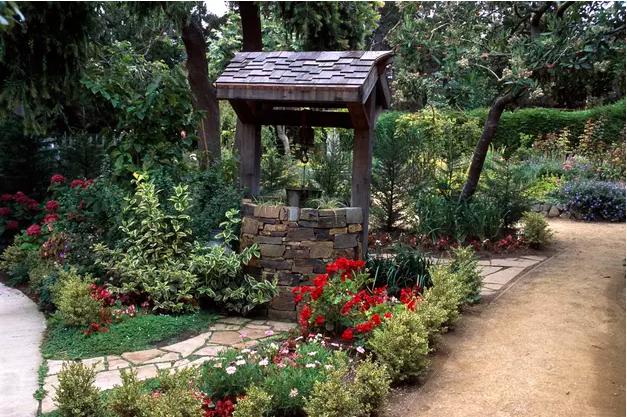 Build a wishing well from bricks and make your garden come alive. Use this to accentuate a garden statue, or fill it with potting soil to grow your favorite flowers. If you have a fountain, you can also use this well as another place for water replenishment. This is a great project that takes minimal effort but provides maximum impact on the look of your yard or backyard! This guide shows you the complete step-by-step instructions and follow-up steps.
Wishing Well Planter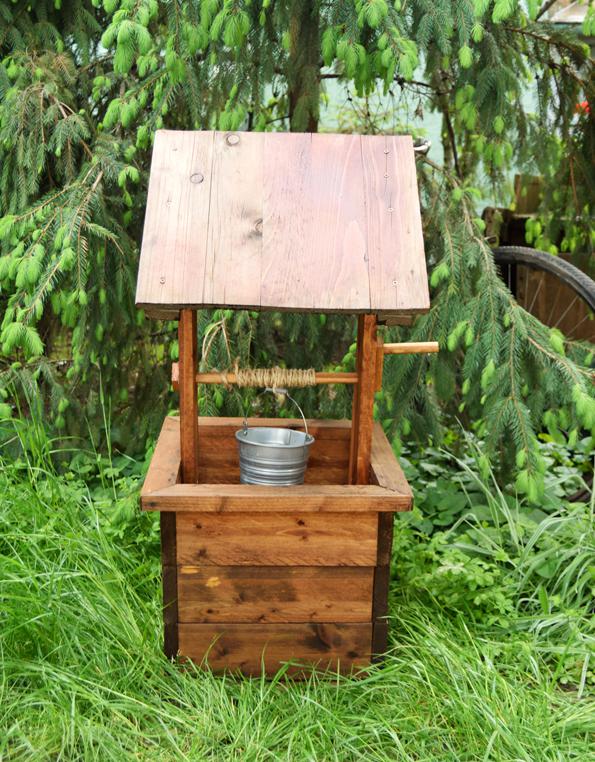 A wishing well is an essential addition to your garden. This DIY wooden wishing well planter is easy to build and will make a great addition to your yard or garden. Your children can use it as a reward for good behavior or grades, or it can simply be a lovely addition to your landscape. Give one of these planters as a gift or make them for several friends and family members for upcoming birthdays and anniversaries!
How To Build A Wishing Well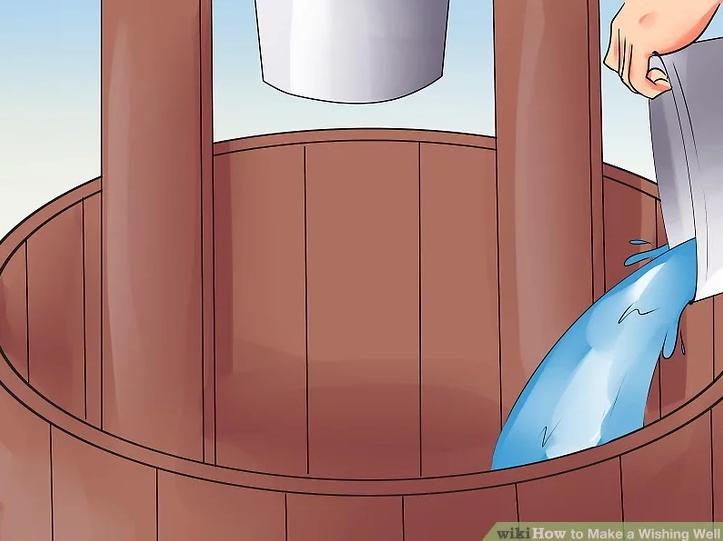 If you're looking for a project that is not too difficult and would make your yard look more beautiful and unique, then a wishing well is what you should consider. Well-making can be a great project for adults and children alike, and in this article, we'll give you detailed instructions on how to make you wish well. This guide shows you the complete step-by-step instructions and follow-up steps.
Wood Wishing Well Tutorial
Are you looking for a fun and easy DIY project perfect for outdoor events? This wooden wishing well is the answer! You can make it in your backyard or around your home this spring. With the help of these simple instructions and helpful tips, you will have a great time creating memories with the family one by one as they come to put their wishes into your beautiful new wishing well.
How To Make A Wishing Well
This wishing well makes an excellent decorative addition to any garden. With it, you can create a relaxing space that's great for people of all ages. You'll love how easy it is to build and how impressive it looks at the end of the day when you get to relax with a drink in your hand and make a wish on your very own wishing well. This project is entertaining for the whole family and will be something you can enjoy for many years.
Wood Pallet Wishing Well Plan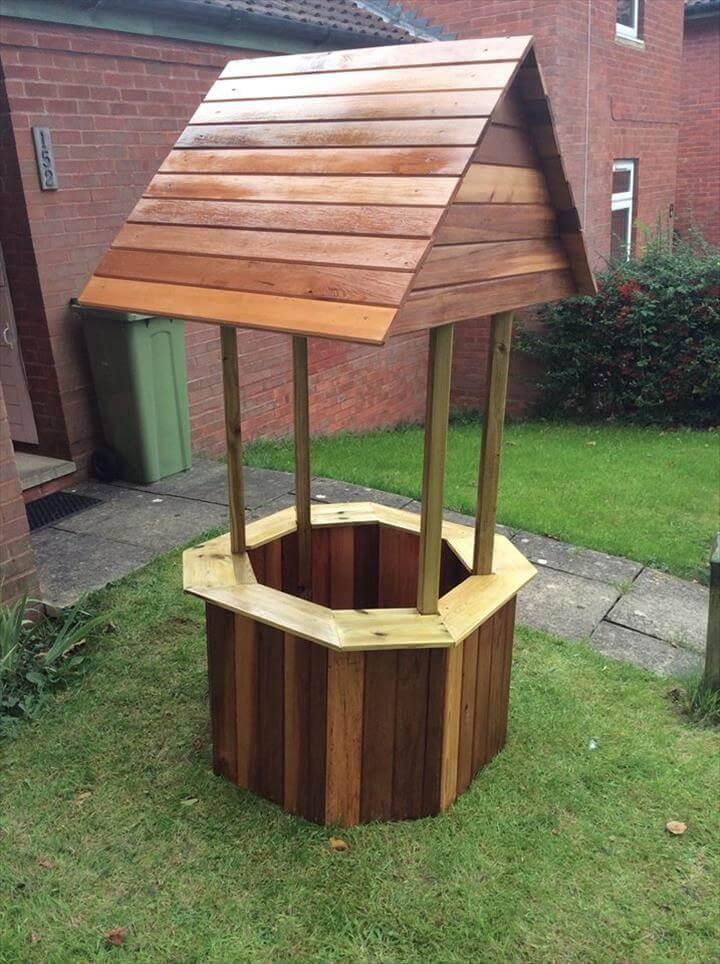 This DIY wood pallet wishing well is a great and easy way to create a magical, rustic wishing well with all the natural charm from pallet wood. The hexagonal base and the A-frame roof, made from pallet wood, are naturally stained in chocolaty shades to natural accent beauty and rustic charm. It's fun to do with your kids, family, and friends by making a wish before dropping coins down the well. The wishing well can be used as a garden decoration or in the backyard.
Wishing Well Planter Guide
This DIY Wishing Well Planter is a stunning garden addition that's sure to catch the attention of everyone who sees it. A fun activity for kids and adults alike, this simple wishing well planter creates an oasis of beauty and color in your yard. This DIY Wishing Well Planter is super easy to make and can be decorated with fresh flowers to add color to the garden. It's a simple wishing well planter where you can easily grow your plants or flowers.
Wishing Well Creation Using Pallet Wood
Pallet wood and recycled aluminum, these two things can be used to create a beautiful DIY wood wishing well for your garden space. The aluminum gives a fanciful effect to this well and makes it eye-catching! This wishing well comes handcrafted with a deck in place of the lid and has a rustic look that everyone loves. Make it simple with your own hands, and let your friends be impressed with the effort you took to make something so beautiful.
Pallet Wood Wishing Well
If you want to create beautiful and unusual ideas for your garden, then this pallet wishing well is one of the best options that you can try out. A beautiful wishing well in your garden can be a great and memorable place to spend quality time with your loved ones. All you need to do is plan the pallet planks to gain this beautiful shape which can be obtained by involving yourself physically in the process of pallet wood dismantling! Watch this video tutorial that will teach you the whole making process.
How To Make A Wishing Well
A wishing well is a classic piece of garden furniture; it is a very popular addition to a garden, and kids love it. So it would also be interesting for the kids to go around and see their wishes come true by throwing coins in the well. It allows children to make their wishes and brings fun back into the garden. It's also a great way to involve everyone in the gardening process. You can make one on your own by following the instructions and getting them involved in the process.
Easy Wishing Well Plan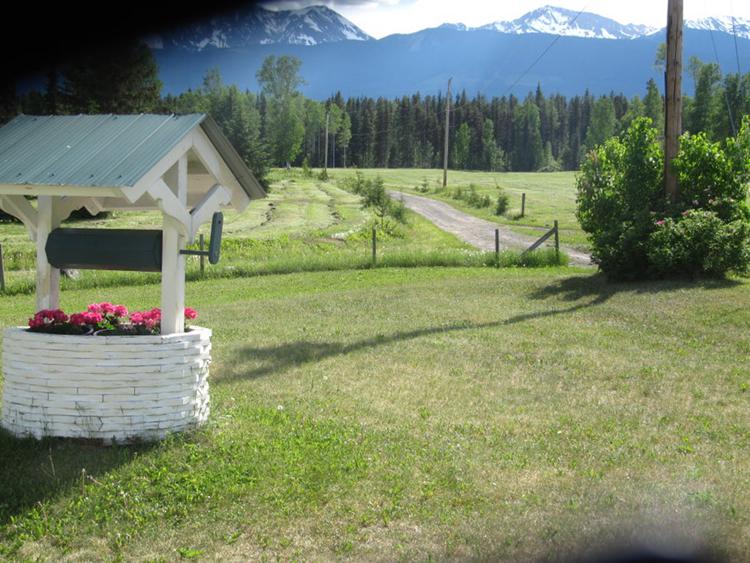 A wishing well is a great thing to have in your garden or yard, but you can rebuild it if the old one is rotting out. You will need to mill an old cedar log, fabricate all of the parts yourself, and you'll be very happy with the outcome. This is a simple and easy project for anyone with basic woodworking skills. This guide shows you the complete step-by-step instructions and follow-up steps.
Wishing Well Burn Barrel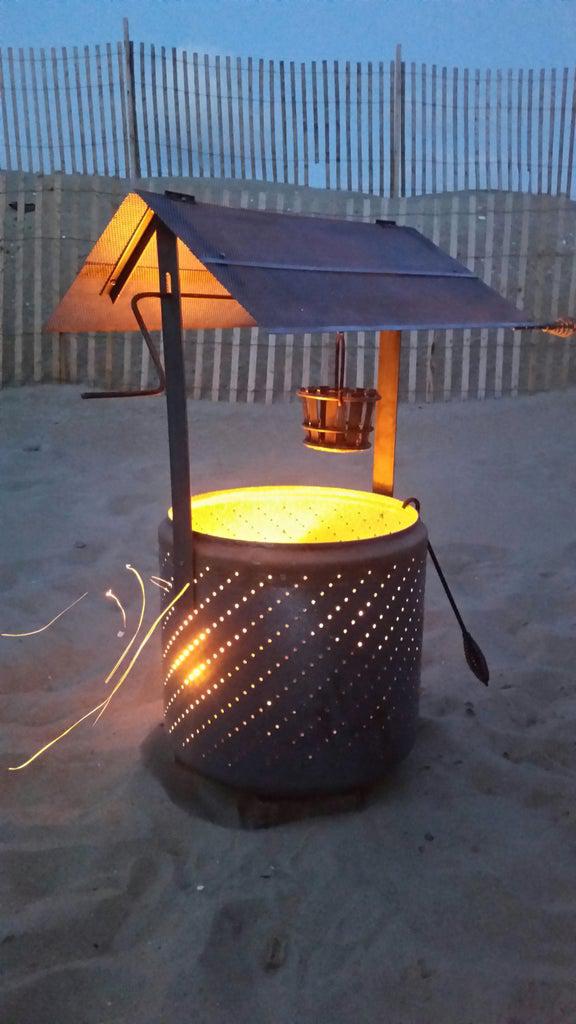 The Wishing Well Burn Barrel DIY is a unique new design! In addition to being a burn barrel meant to contain hot embers, it also has a metal basket that can be filled with foil-wrapped food like meat and veggies. This allows you to lower the bucket into the fire, where it then cooks these tasty goodies. Afterward, you can reel it back up for retrieval! This DIY barrel well will be best to be functional in the ability to contain a fire and help cook simple meals.
Make A Simple Wishing Well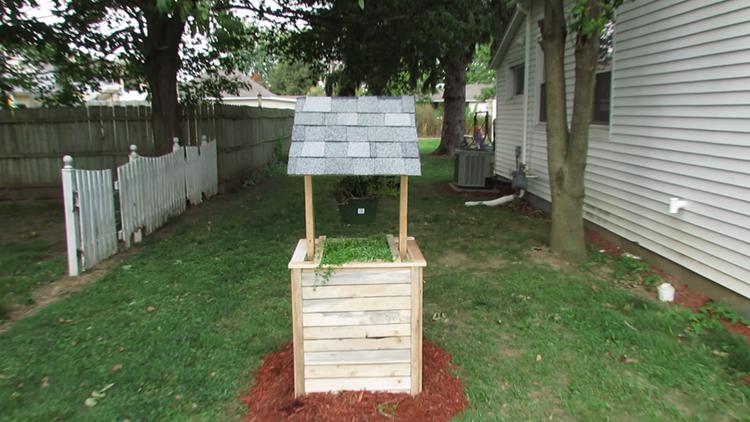 This wishing well provides a charming opportunity to spend time with family, friends, and neighbors. The well-wishing constructs of scrap wood, which you can find at local hardware stores and home improvement centers. So, Learn how to make a wishing well in your very own backyard. Follow these easy steps in this guide, and you will have your wishing well that looks great in a short time. This is a perfect project for anyone who has some leftover wood or wants to make something for their children or even grandkids for the holidays.
$20 Wishing Well Planter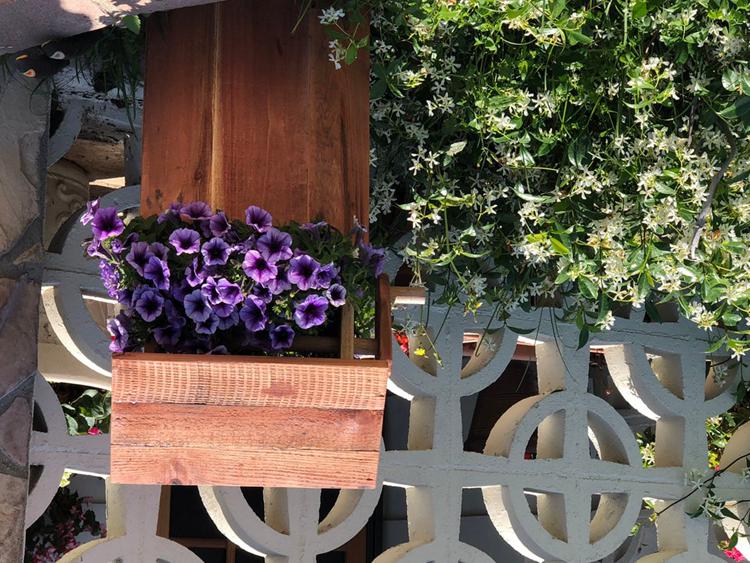 This is the perfect planter for your front porch or backyard. You only need a few hours and tools to assemble this sturdy wishing well planter. With this project, you'll never have to worry about it falling apart on a windy day or having it blow over in the rain. Making one of these unique planters yourself is easy; it's sure to make for many hours of enjoyment around your home or garden.
Small Wishing Well Planter
Creating a small wishing well can be so much fun, And this project is so easy to make that you can do it in an afternoon. Build the well from pallet wood (which you can buy or find in your backyard or abandoned buildings), stain it, and paint it to give it a great finish. Then fill it with flowers, rocks, or water, and let it bring joy to whoever hears that little splash! The video above will show you the complete procedure.
How To Make A Brick Wishing Well
Building a brick wishing well is an excellent project for your kids. It does not require many tools, but it does require skills and patience. This project is fun and walks you through the step-by-step process of building a brick wishing well. It's an inexpensive project that doesn't require expensive materials and can be as simple or complex as you want it to be. Watch this video tutorial that will teach you the whole making process.
Wishing Well Plan DIY
This is an awesome DIY well plan that you can use for a small garden decoration or gardening. Normally, these wishing well construct high-end materials like marble, glass, and metal with ironwork; but here, you will be making this DIY wishing well out of good quality wood. This is a very good way to give your backyard or home a classic look; by adding beautifully designed wooden planters, you can even plant different flowers in it, depending on your choice!
6FT Wishing Well Plan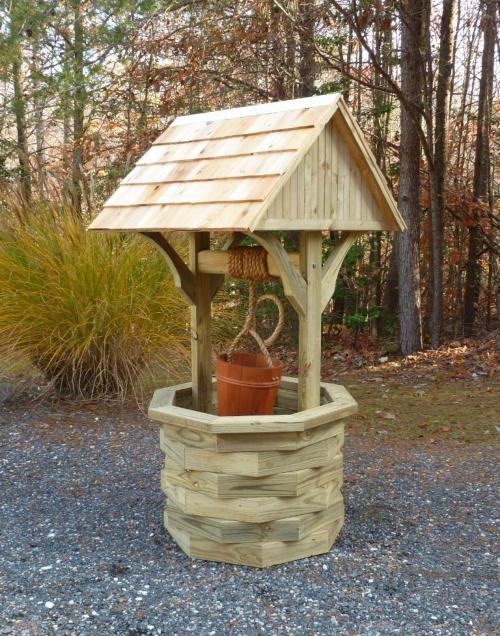 You can build this six-foot-tall wishing well to show your friends, family, and neighbors how much you care about them. This wishing well is sure to make kids and adults alike happy. With a few woodworking tools and intermediate skills, you can build this wishing well to show off. It features a cedar shingle roof, rope, and hanging bucket made from real cedar wood. The most difficult part is cutting the barrel lumber into planks suitable for the frame; which can be done with basic tools such as a miter saw and table saw.
Wishing Well Plan
Making your wishing well is a fun weekend project you can complete with a few friends. This tutorial will provide guidance and resources to help you start. When you finish your wishing well, you will find it a great addition to your outdoor patio space. Now you can fill it with flowers or decorative marbles for an even more beautiful effect! Not only will this give you hours of enjoyment; but it can also provide hours of fun for your family and friends.
Wishing Well Planter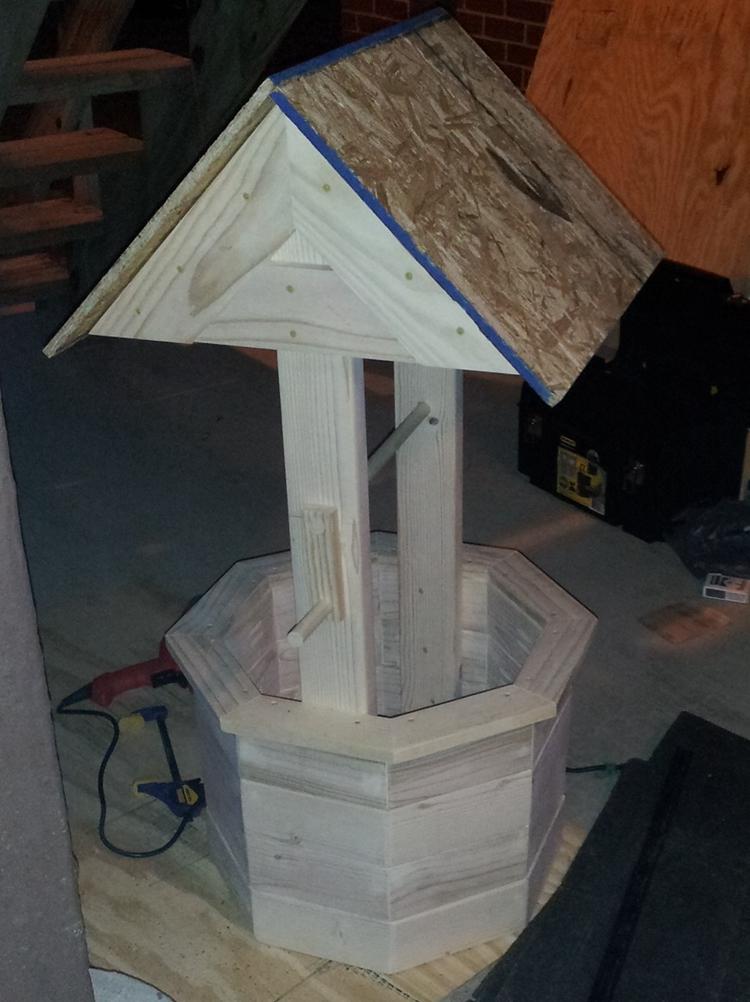 One of the best things about summer is being able to decorate your garden; because everyone loves looking at beautiful plants and flowers. And now, with this DIY Wishing Well Planter; you can bring the beauty of your backyard to life by making your wishing well to fill with all kinds of creative ideas. This wishing well planter is a fun and easy project you can make out of wood. It is a great gift and a nice addition to your yard, deck, or patio area.