These easy-to-build DIY garden box ideas let you create your own custom vegetable garden box planters, flower bed containers, or herb garden beds. You'll find a simple design for a wood garden box made from pallets and other creative ideas like turning a vintage suitcase into a planter or creating your edible rooftop vegetable garden using recycled materials. Our given Garden boxes offer a great way to add color, texture, and interest to your yard. Whether you're planting edibles or flowers, these DIY garden box ideas are sure to inspire you!
DIY Garden Box Ideas

One of the best things about gardening is the creative aspect. There are so many different ways to make your garden look great. You can make a garden out of old tires, you can use gutter covers to create a raised bed, and there are many different containers that you can put your plants in. One way to make an instant garden is to take a large cardboard box and turn it into a garden box. There are so many things that you can do with these boxes! They are easy to find and use, but they are also very simple to decorate and modify once you have them in place. There are so many ideas for the things that you can do with these boxes when you get home, so check out some of our favorite DIY garden box ideas.
Whether you want to build something simple or get more ambitious, these DIY garden box ideas will give you some inspiration for what's possible when it comes to building your vegetable garden boxes. At the start of spring, there's nothing more exciting than the idea of planting a garden. Even better, you can double your pleasure by growing a garden in boxes! They're easy to build and maintain, and they look great anywhere. Raised garden beds are a great option for urban dwellers and those looking to have fresh herbs and produce at their fingertips. These DIY garden box ideas are perfect for those who want more flexibility with planting options and don't mind putting in some elbow grease to beautify their patio or porch.
Easy To Make Garden Boxes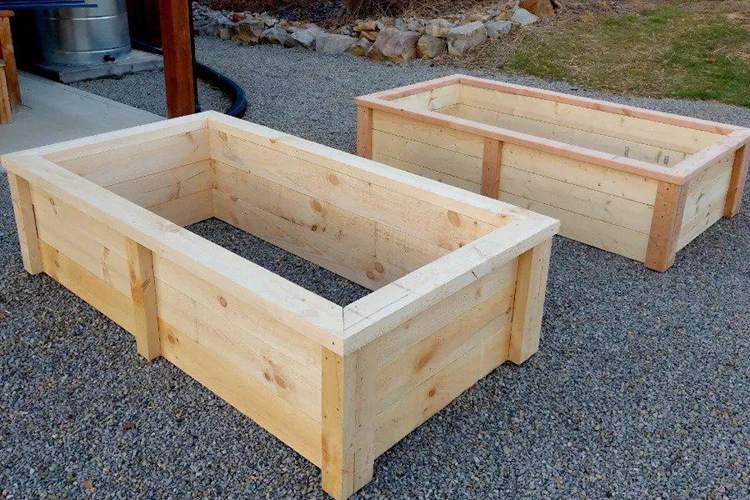 If you're looking for a sturdy wood garden box that you can use to grow your vegetables, flowers, or herbs that you can use all year round and also keeps your garden tidy and free of pests, then this one is for you! Make your garden box out of sturdy lumber and plywood to create a beautiful, functional, and stylish planter. The vertical sides provide more growing space than traditional boxes while keeping out pests.
Garden Elevated Bed
Once you have the materials, building the garden bed is pretty easy. The legs are pieces of wooden pallets that are attached to the sides of the bed. You need some material to fill the spaces under the plants, and this can be anything you like. This is a great project for anyone with a new front yard or backyard. It's also a fun and cheap way to grow fresh herbs and veggies in small spaces, patios, decks, or in your home or apartment.
Garden Box Tutorial
Gardening can be a fun and enriching experience, but it can get expensive if you always have to buy all your plants. With a little effort, you can make your own raised garden bed. This video tutorial presents step-by-step instructions for building a simple garden box made from wood and pavers. The DIY Garden Box is a raised garden planter made from readily available materials, allowing you to build it yourself at a low cost. The design allows plenty of space to plant fruit and vegetables and keeps the soil cozy and warm. It's durable enough to last years and can be built by an aspiring gardener in just a weekend!
DIY A Garden Box
This video guide will show you how to make a raised bed garden box. Perfect for beginners and experienced gardeners alike, the guide will walk you through the steps of constructing a raised bed garden box from scratch that can be reused for years to come. Make your garden box by following this easy DIY guide! You can make one for a large vegetable and flower patch or use it as a small herb garden. This is also a great project for kids; they can help plant the herbs and crops inside.
Raised Garden Box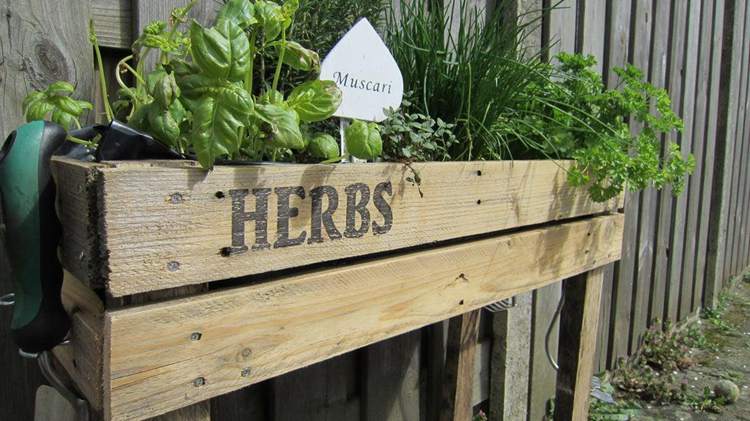 A nice garden box like this can help you grow your fruits and vegetables. With this handy DIY Garden Box, you will have the perfect way to store your tools and keep them organized. This box is made from simple materials that are easily obtained around the house; it only takes a few minutes to put together, so there is no need to spend a lot on a project that could be done in an afternoon. This project is perfect for people with limited space, but the basic materials are easy to find and only take a few hours to make!
Recycled Herb Box
Make a great-looking and sturdy garden box with this easy DIY project. Great for your home or a gift for someone you love, this is so simple that even a beginner can do it! A garden box is a great way to grow your herbs and veggies; hang it on the wall for table decorations or use it as a tray for storage for sugar and flour. The best part is that you only need a few tools and screws and no nails; this makes it easy to assemble yourself.
Easy Garden Boxes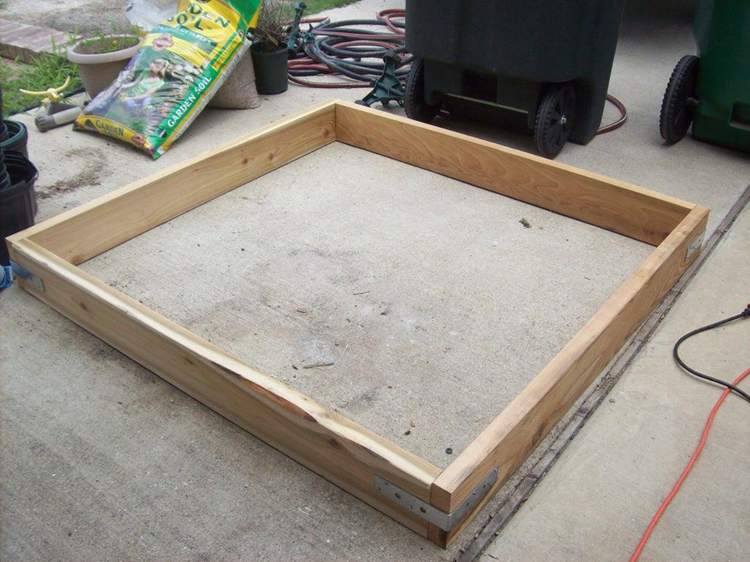 This simple garden box is about as easy as it gets! It's perfect for beginners who want to try something new but don't want to spend all day on it. It only takes an hour to build and can give you a great first experience building your garden box. Whether you're a beginner or an intermediate DIYer, this simple garden box project is a great one to start with, yet fun and entertaining for those with more experience. It will keep you busy during the weekend and give you a nice little illusion of progress on your patio.
Redwood Garden Box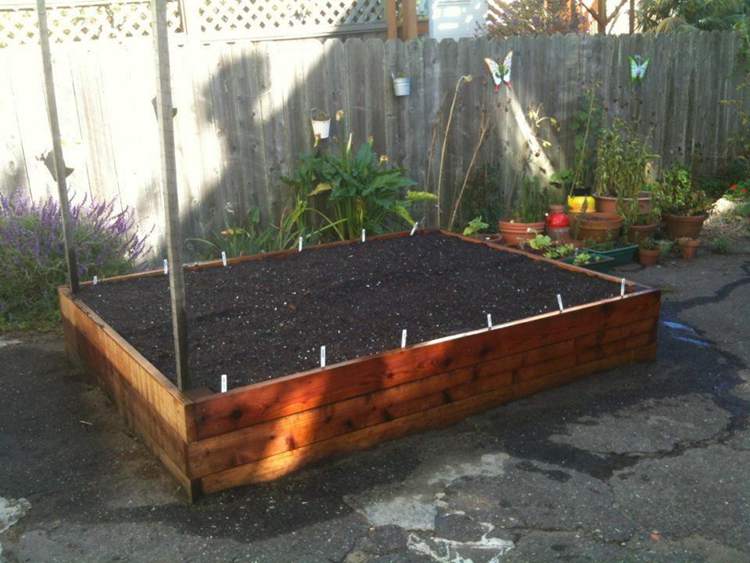 The DIY Redwood Garden Box is perfect for any family wanting to grow produce or add decorative accents to their yard, gardens, or front entrance. This garden box is raised so you can use the garden beneath it. The redwood construction makes it sturdy and balanced while providing a classic look to any space. It is a lovely idea for anyone looking to build their own raised garden box. It's sturdy, well-balanced, and can be built in a weekend or less.
How To Make A Raised Garden Bed
If you desire to grow your vegetable garden but don't want to spend a lot of money, this is a great project for you. This video will guide you through the simple process of building your own raised garden bed. It's inexpensive and easy to make, and you can customize it for your space. You only need a few basic woodworking tools, which you can get at any hardware store or home depot. This project is inexpensive because it uses materials you can find almost anywhere, and the woodworking process is basic and easy to follow. The video has clear step-by-step instructions that even beginners can follow.
Raised Garden Beds
Building raised garden beds is an easy DIY project you can do on weekends. Grab some wood boards, blocks, and soil, and you're good! This is the perfect project for people who want the look of traditional raised beds without having to build them with expensive, heavy wood. The planter wall blocks create a sturdy frame that can be filled with soil and planted with your favorite fruits and vegetables. They're also easy to add a pop of color to your garden — paint them any shade you like!
Raised Garden Beds
Want to grow your vegetables but don't have the time, space, or money to do so? With this simple raised garden bed project, you can plant your veggies in no time and eat them fresh all summer long. All you need are planter blocks, some wood boards, and a drill, and you'll be done before dinner. You can build one that fits right under a deck or patio or anywhere you have the room to put in some soil. The best part is they are really easy to assemble and very cost-effective.
How To Make A Garden Box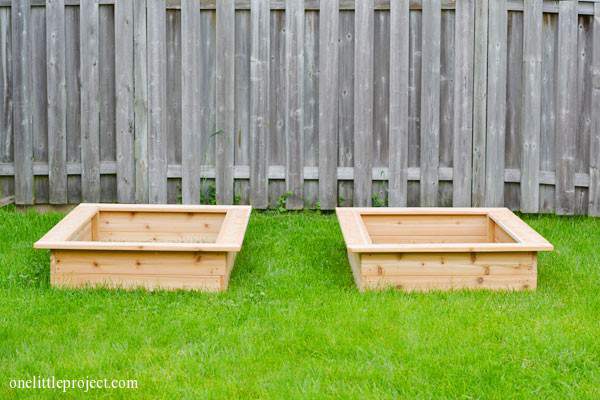 Making your garden box is a great way to save money and do DIY projects that are better than anything you can buy. It's easy to do if you follow the steps outlined in this guide. This guide will show you how to build a sturdy and attractive cedar garden enclosure for your backyard using the most basic carpentry skills. You're going to love the finished product! You can customize the size of your garden box, depending on how big you want it and how much space you need to grow plants in.
Garden Box Video Guide
Has a DIY project inspired you, but do you need more guidance with the construction? Or do you love DIY but don't have time to build from scratch? In this video guide, our expert will take you through the process of making this raised garden bed. Get ready to get your hands dirty and learn how to build a raised garden bed with this cool DIY tutorial! This garden box is super easy to create, and it's inexpensive, too. It looks amazing and has great style, but it's also very practical and sturdy!
Easy Wooden Garden Box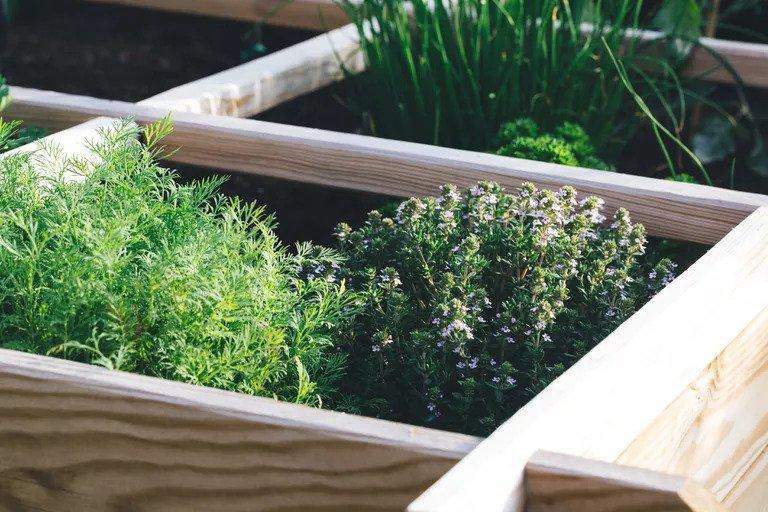 The garden box project is a great way to add an extra touch of gardening to your outdoor living space. It's a simple design that requires only basic carpentry skills, making it a great DIY project for newbie DIYers. You won't regret your decision if you choose to build this garden box for yourself. The result is a stunning raised garden bed that will look great in your front yard, back yard, deck corners, or anywhere else you choose to place it.
Inexpensive Garden Box
Building a garden box isn't complicated, but it does require some basic woodworking skills. So if you're an absolute beginner who's never picked up a tool, you might start by watching some introductory videos before taking on this project. This DIY guide shows you how to make your garden box an inexpensive, easy, and sturdy way to increase your gardening yield. If you have a yard, this simple project is for you!
Raised Garden Box
Whether a master gardener or a beginner, learning how to build your garden boxes is one of the simplest ways to get started in gardening. Learn everything you need to know here and how easy it is to create homegrown tomatoes, peppers, and other veggies. This plan contains all the materials and instructions necessary to build a beautiful raised bed with wood and woodworking supplies that can recycle from various sources.
How To Make A Raised Bed In 1 Hour
It's easy to build a raised garden bed that's sturdy and affordable. Follow these simple steps, and you'll be done in no time. This garden bed will enhance your landscape and allow you to grow various plants and veggies. You will learn the secrets from an expert who builds raised garden beds and get to know how to make a sturdy build. You will need a few basic tools and some wood.
Raised Garden Planter Box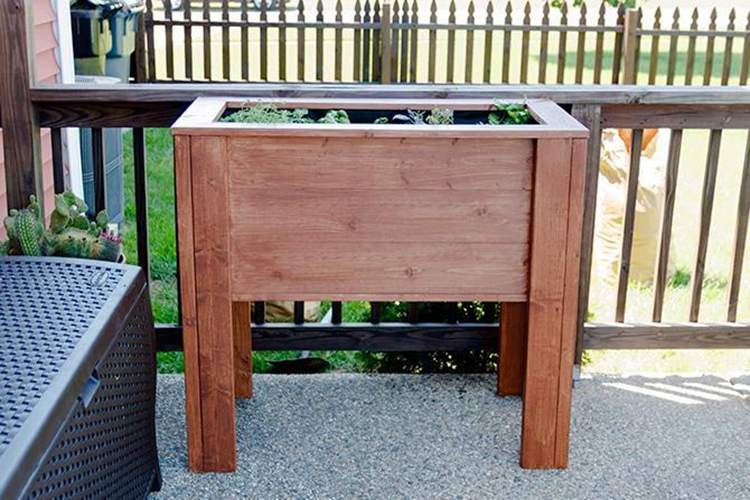 Create a great raised garden bed with this simple DIY planter box. It's the perfect project to use extra wood and make a lovely addition to your patio or deck. Herb gardens are relatively easy to grow, so this planter serves as a quick way to grow herbs year-round. Make this simple planter box with wood lying around, or buy a sheet of plywood and miter the corners. Then set up your plants and enjoy your new raised garden!
How To Build A Raised Garden Bed
If you are looking for an inexpensive way to improve the aesthetics of your garden and make it easier to tend your plants, this video guide is just the thing. The video guide will take you step-by-step through how to construct a raised garden bed that is attractive and functional, not too difficult to build, but will last for years. You can do this with essential tools and common materials at your local hardware store!
Garden Box Construction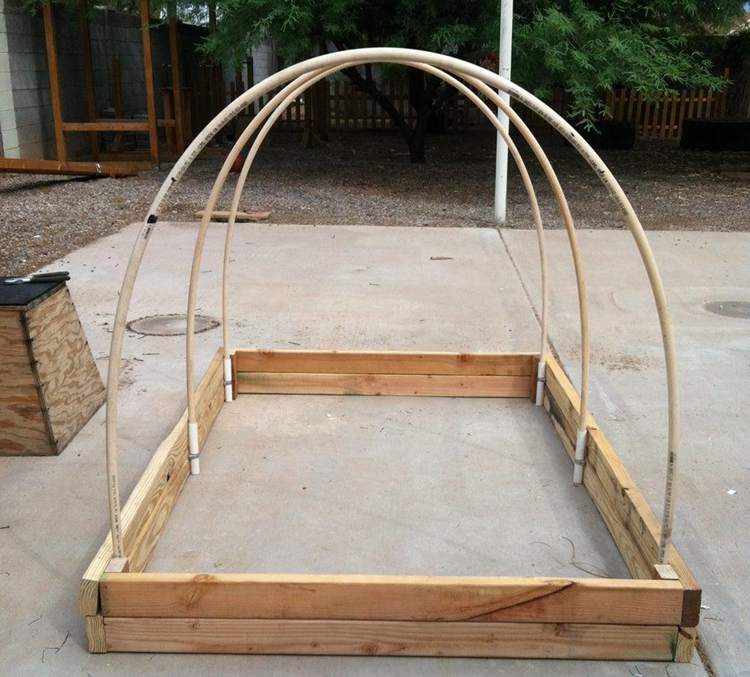 This design is for you if you want to create a beautiful garden box for your plants and culinary herbs. The step-by-step guide for building this garden box will teach you how to build it; all you need to build it is a few basic tools and some skills. It's also great for protecting plants from harsh weather conditions, allowing them to flourish even at nighttime. An easy-to-follow guide to constructing your simple garden box that will look great in any backyard!
DIY Raised Garden Box
This DIY garden box is easy to make with nine wood boards and yields an amazing sturdy frame. The creator made this garden box in just a few hours, so it's great for beginners who want to grow their food. You can make this simple gardening project with a few friends or family members and reap all the benefits of eating healthy homegrown vegetables. It is a fantastic garden box frame that works wonders to grow your vegetables, fruits, herbs, and flowers.
Wooden Garden Box
A few tools and a little bit of elbow grease are all you need to make this DIY garden box. You can plant almost anything inside of this planter box. It can be made of wood, but cedar would be the best. The construction requires very little carpentry skills and can be put together in a few hours. Outdoors or in a greenhouse, this is a great-looking planter you'll be proud to show off.
High Raised Garden Box
Gardening has been a pastime for most of human history, but it's not always easy to make your garden stand out. This high-raised garden box may be the perfect fit if you want to add life and color to your yard. Made from plywood and coated with polyurethane, you can make this attractive raised bed in any shape or size that suits your yard or patio. With this DIY video guide, it will be easy for you to make your own raised garden box.
Tiered Gardening Box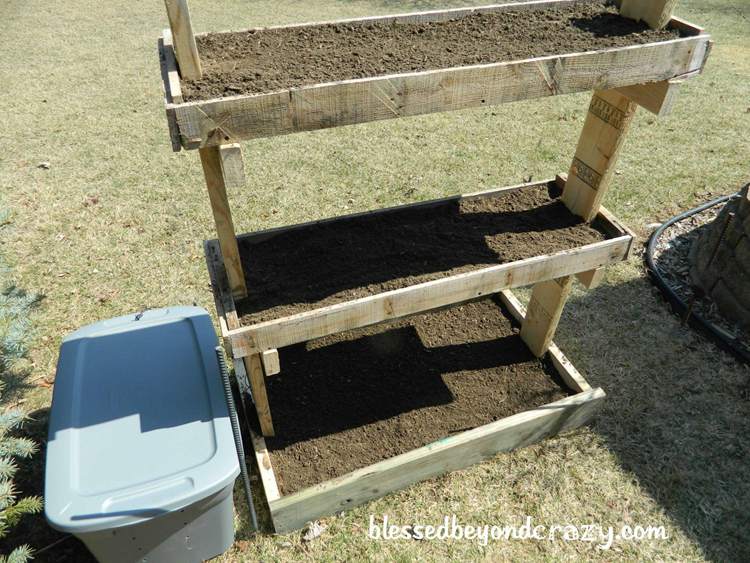 If you want to start a garden, building your box is the best way. You can use pallet boards to make a useful garden box that will serve you for many years. It's also sturdy and easy to maintain. This DIY project is super simple and can be built by anyone. The wood isn't treated so that it will rot over time, but it would make a lovely planter on its own or as part of an edging in a flower garden.
How To Make A Raised Garden Bed
Building a raised garden bed for healthier and more productive gardening is surprisingly easy. All you need is some wood planter blocks. Are you ready to create your own? Whether a DIY newbie or an experienced gardener, this video tutorial will help you get started with a raised garden bed. The expert will walk you through each step of making a raised garden bed and what type of materials you need. This guide is easy to follow, quick to complete, and well worth the time invested.
Make Your Own Garden Boxes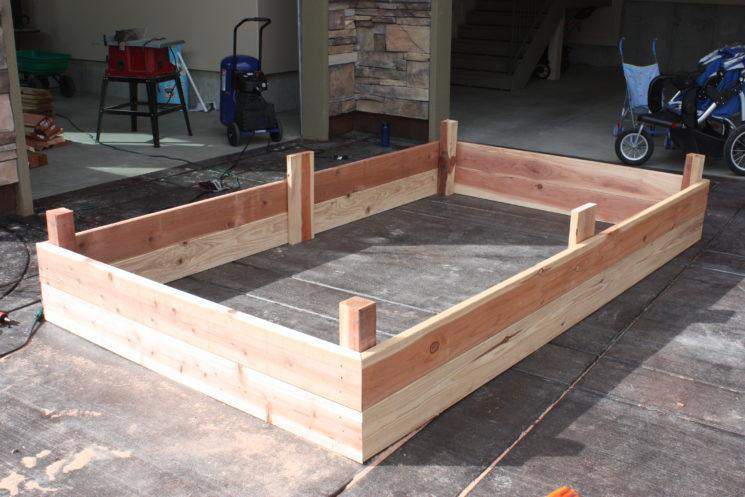 This easy DIY garden box guide is perfect if you have a large backyard and want to grow more vegetables, flowers, and herbs at home. For this wooden garden box construction project, you need some wood, nails, glue, and patience. In the following article, you will learn how to make your own garden boxes with basic tools. It is a great addition to any house and will help you grow plants at home with little effort.
DIY Garden Box With Corrugated Steel
If you are in the mood for a unique project and have a few tools handy, you could make a garden box with corrugated steel on the sides and wood as an edge. It is super easy to make and looks very sturdy! The garden box is a great way to display your plants and vegetables. It can also be used in other applications, such as planters or trellis frames. This video is a detailed account of building a strong garden box.
Raised Bed Wicking Garden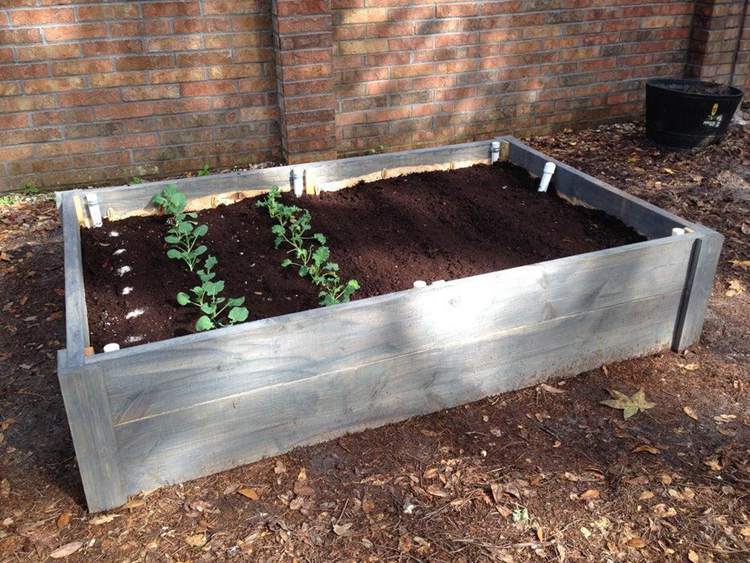 Getting the soil right and ensuring that your plants get enough water and sunlight is a constant job. This wicking garden box is best to make plant care easier. A raised bed garden will help you grow more plants in less space and with less work! This garden bed can be built in a single day with basic tools and supplies you can find at any hardware store or home improvement store. Just follow this tutorial, and you'll be growing your veggies in no time.
Cedar Garden Box
This cedar garden box is a great DIY project for the weekend. Cedar is a good choice for this box because it's rot-resistant, so your plants will stay fresh and healthy in this DIY garden box for years to come. The materials used to make it are relatively cheap, and you'll need a woodworking power tool such as a router or jigsaw to cut the wood pieces and about an hour to create your cedar garden box.
Conclusion
The benefits of these garden boxes are amazing, numerous, and worth every penny and time spent to make this; every garden box has its unique purpose and value, and even the super cheap ones may even be more sturdy than the expensive ones. I'm sure you will find the perfect garden box that will suit your needs. Thanks for stopping by, as always. Have an excellent gardening time.