20 DIY Washing Machine Ideas You Can Easily Build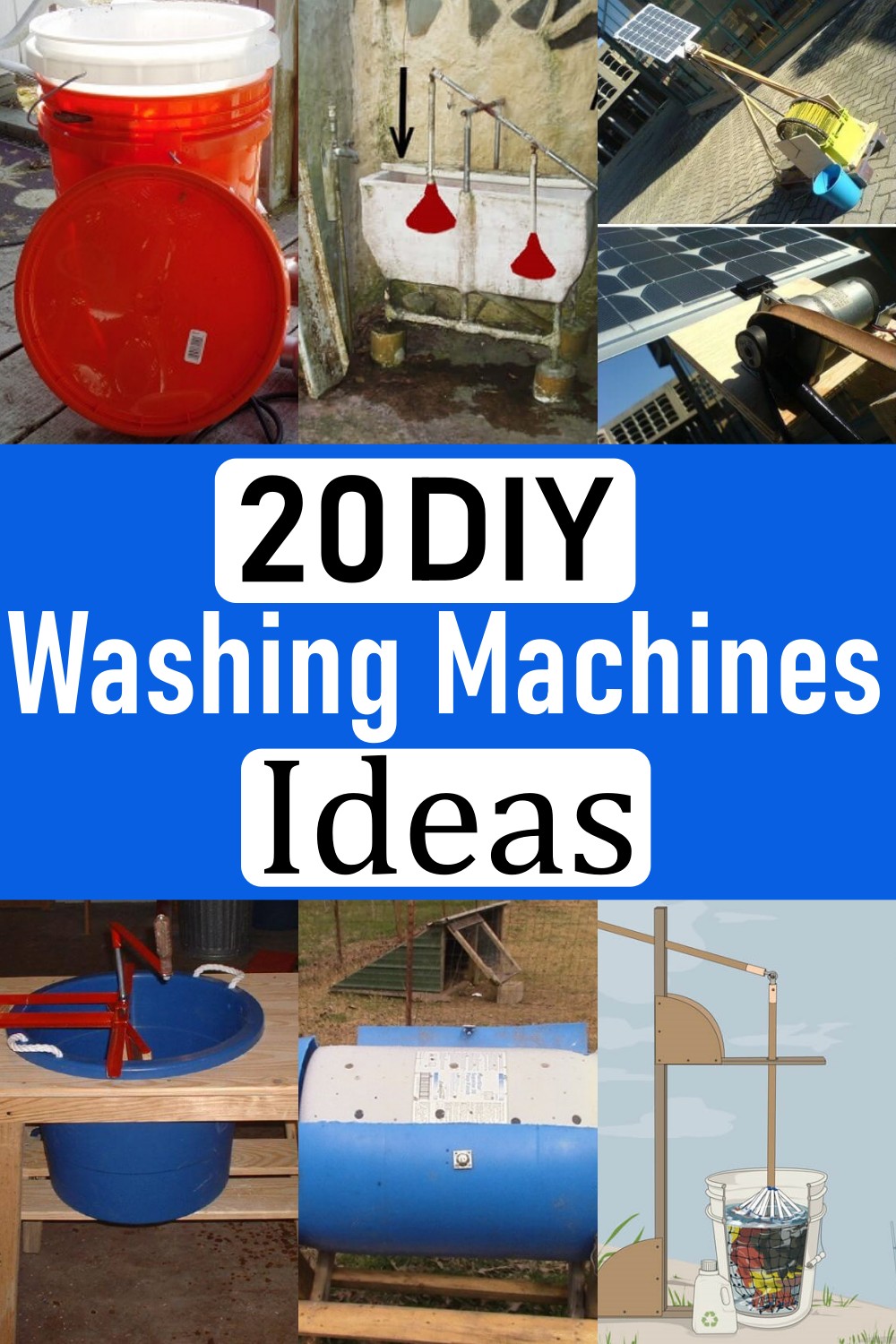 Are you looking for an interesting DIY washing machine? Several ideas will help you make great leaps in your creative endeavor. This article offers 20 different DIY washing machines that might work for your home. DIY washing machines can be a fun, convenient, and energy-efficient solution for your home and the environment. Over time, you can save money on your water bill because these machines require less water than traditional machines.
DIY Washing Machine Ideas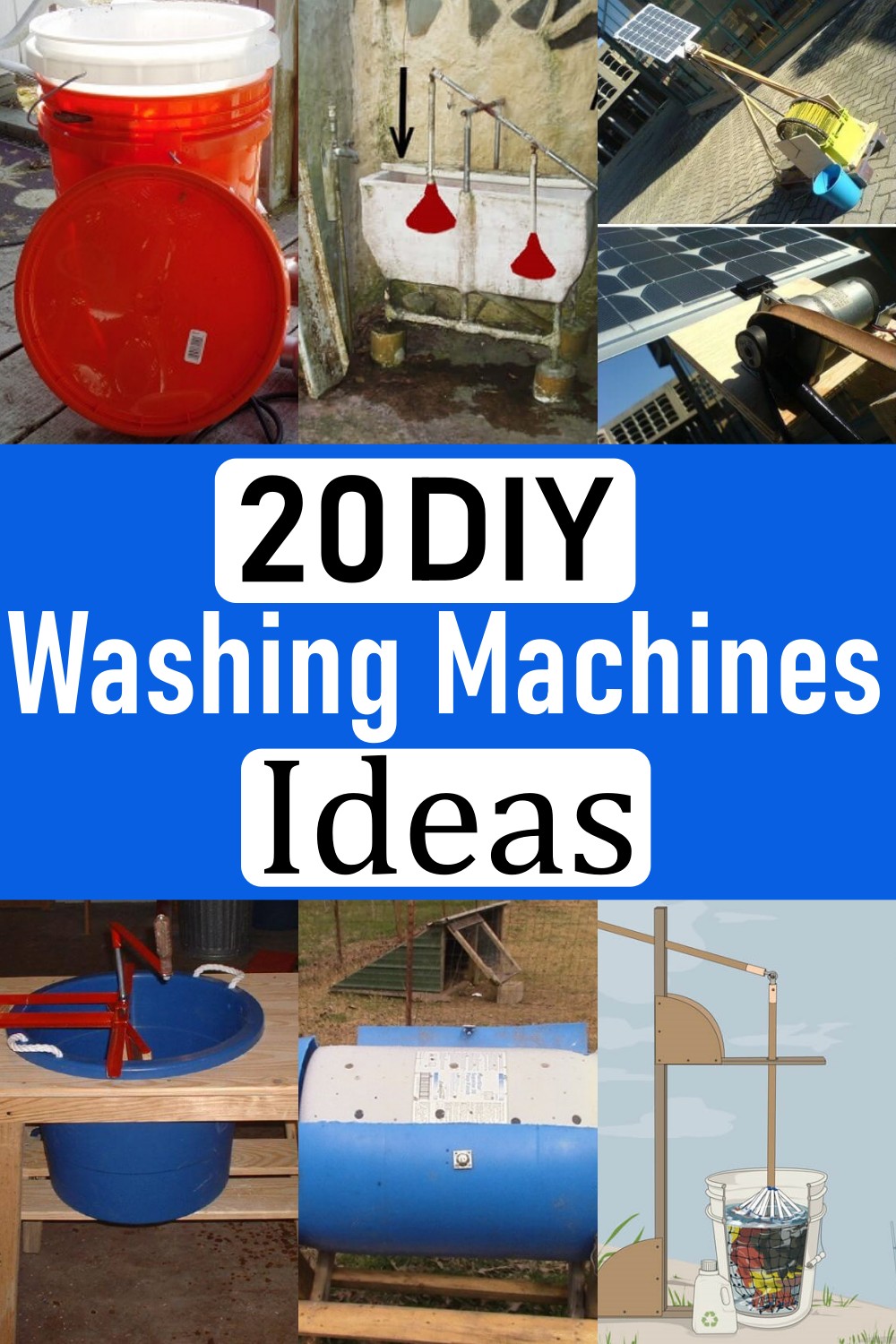 This washing machine is perfect for you if you love DIY projects. It is made out of recycled items and offers many features. You will get a full-size washer machine that can be used at home or in the office. With these DIY washing machine ideas, you can have a fun weekend project that produces a new energy-efficient washing machine for your family. These handy appliances can help to clean your clothes naturally and save money on water and electricity costs. So, Check out these fantastic DIY washing machine ideas because no matter how old or small your space is, there's a way to wash your clothes without a traditional washing machine. They take up less space, are cheaper, and let you make the most of every inch of space in your home.
Below we have listed 20 fantastic DIY washing machine ideas that are very popular and easy to make at home.
You Can See: 12 Free Sewing Machine Cover Patterns
Lever Driven Washing Machine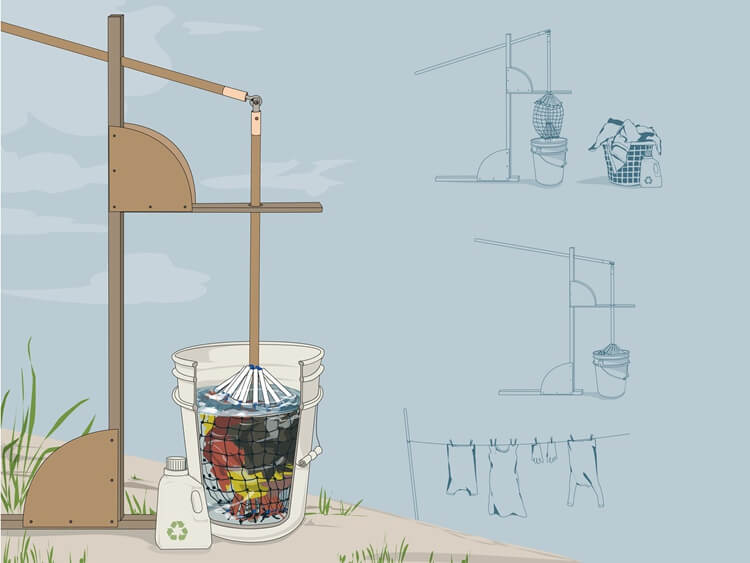 This can be easily constructed without electricity or complicated electro-mechanical bits. Lever Driven Washing Machine also requires little maintenance, making it perfect for emergencies where not being able to access electricity is sure to happen a lot! This simple and ingenious washing machine includes all the necessary parts to start. Its plastic bucket and mesh netting can clean up to five pounds of laundry, and its patented lever lets you spin the clothes around as they are cleaned.
Hand-operated washing machine
Learn how to build a portable, hand-operated washing machine that uses plungers instead of gears and motors. The design is excellent for use in business, like cleaning motel sheets. This DIY washer will be able to clean large loads and last decades with little maintenance. A hand-operated washing machine is an excellent way to save money and help the environment. This DIY model is perfect for small laundry loads and can even be used to clean sheets and other large items.
Tumbling off the washing machine
The Tumbling Off Washing Machine DIY is one of the most valuable and inexpensive diy washing machines you can find. It is made of salvaged materials and will not cost you anything but a bit of time. The design is simple and can easily be made from salvaged materials. It only takes one person to operate while it cleans clothes. Plus, it's a great way to clean your clothes without wasting energy and water.
A non-electric wringer
This DIY is a simple and effective way to wash your clothes. It's made from the most superficial parts yet gets your clothes very clean and can be used on all types of clothing. You're ready to go if you have a washing basin and an old towel. This may not be for everyone, but it does produce great results at a low cost. This might be the perfect option for those sick and tired of using electric washing machines.
Funnel Power Washing Machine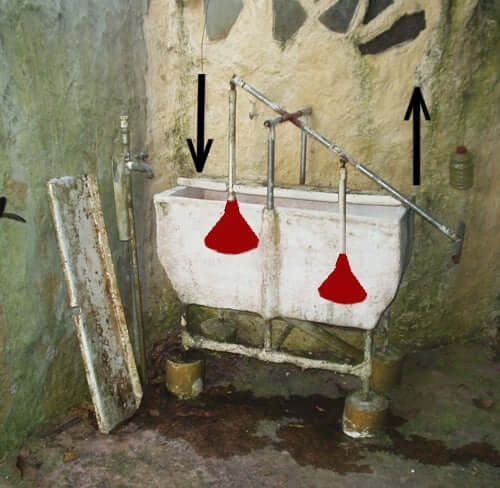 The idea behind this washing machine is to use a slab of concrete as the base and create funnels on either side. The funnel action aids with washing clothes and requires no electricity to run! These funnels work in two parts: one will be at the top, and one will be at the bottom. The water comes in through one of these funnels, then travels down onto the clothes. A hand crank moves these funnels up or down, washing or rinsing accordingly.
Bucket Washing Machine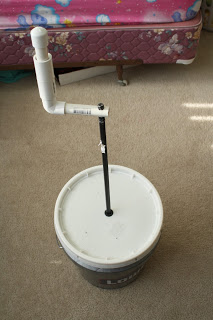 If you love frugality, you may not be impressed by the beauty of your clothes or the quality of your laundry machine. Try this simple device to keep your blood pressure at a healthy level. Put clothes and detergent in the bucket, then turn it with or without your hands, depending on how dirty your clothes are. The result is fresh and clean laundry. This bucket washing machine will ensure your clothes are clean, and you can spend more time doing what you love!
Bicycle powered Washing Machines
This device doesn't require electricity or fuel. It's a portable washing machine that is fully self-contained and was designed to be easily moved around. The bicycle induces a spin-cycle through gears and other mechanical parts that should be familiar to you if you've ever fixed a bike. Just peddle for as long as it takes to clean your clothes, then shut off the machine and allow gravity to carry away any excess water. Bicycle-powered Washing Machines also double as drier, saving you time and energy.
Bucket Washing Machine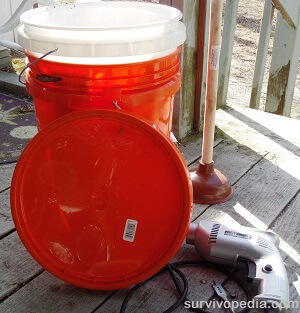 Washing machines are expensive and sometimes complicated to use. This homemade bucket washing machine is a cheap alternative to commercial ones and easy to make. Plunger washing machines are much easier to make than clothes washers and more affordable. Rather than buying one, you can make your own out of an ordinary bucket! You can use a bucket, detergent, a plunger, and water to clean your clothes quickly and easily.
Using pedal power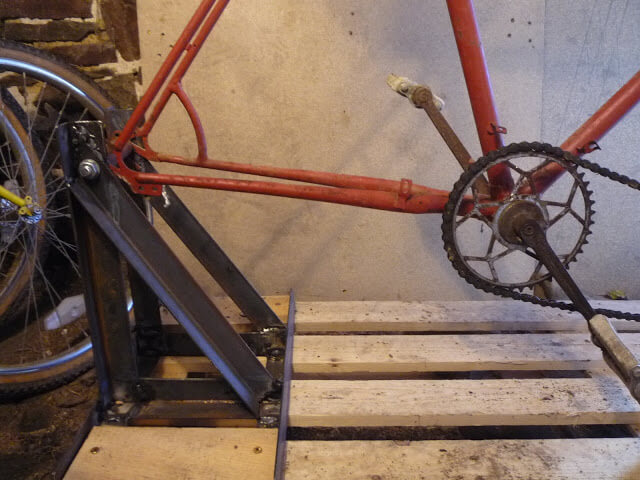 A great way to create a washing machine that all ages can use is to combine an old, bulky washer and a bicycle that you no longer need. This will enable your family and friends to have their clothes cleaned efficiently, without electricity. This manual design requires very little skill but does require a few parts, which can find at any local yard sale or online marketplace. It's a great way to clean your clothes without hooking up to the power grid.
Using a Barrel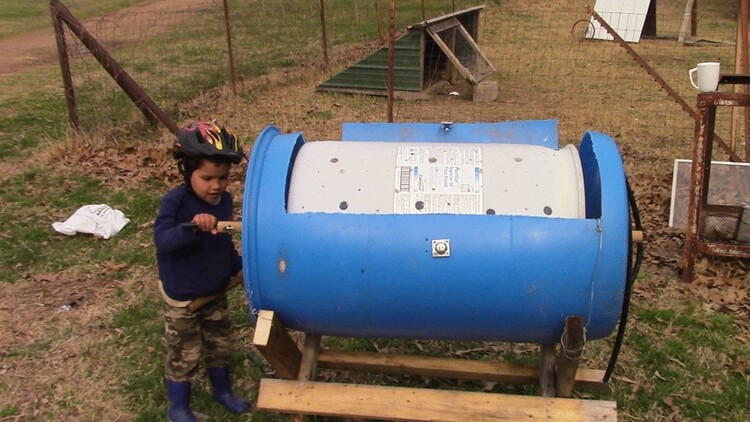 This handy, easy-to-use clothes washing device will make your life easier. This barrel is great for home use. You will be able to use a hand crank to clean your clothes. Its design makes it easy and streamlined to operate. It will require little skill or effort on your part. It doesn't require electric power and is simple to use. Fill the barrel with water, place your clothes inside, and then start turning the hand crank to wash your clothes. When you're done, lift them out, hang them up to dry, and they're as good as new!
Homemade washing machine
Homemade washing machine DIY is precisely what you are looking for. This "humble" invention can make simply by yourself with a few standard tools. It works by rubbing the clothes against an abrasive material. The more effort you put into cranking it, the cleaner your clothes will be! This video will show you how to make a non-electric washing machine. No electricity is needed as it uses the power of your hand, lever, and crank to wash clothes.
Harnessing solar power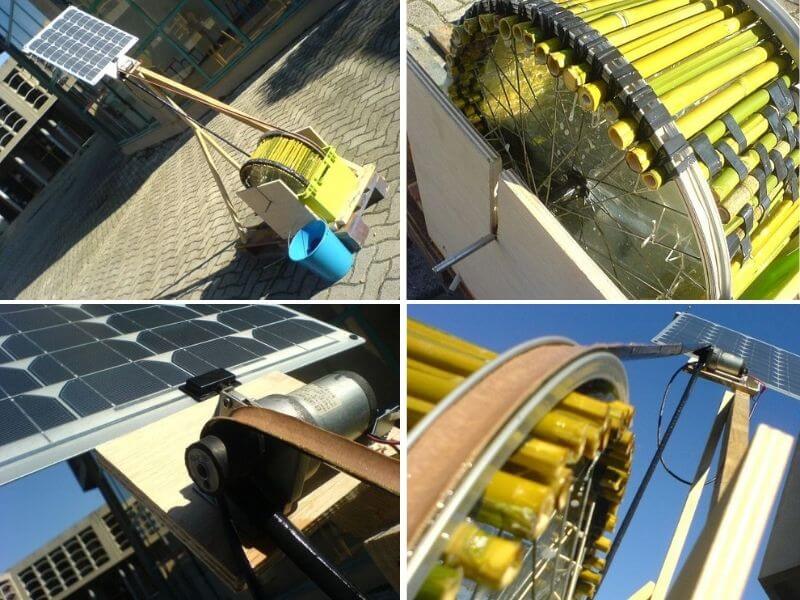 Harness the energy of the sun with this DIY solar-powered washing machine. This project allows you to use solar energy by creating a homemade washing machine. You can create clean clothes using only sunlight and a few parts you can find at any electronic shop or salvage from an old appliance. Included are the motor, solar panel, and frame. This motor connects to a solar panel that charges the battery. The battery powers the motor spins the clothes and gets them cleaner.
Simple Washing Machine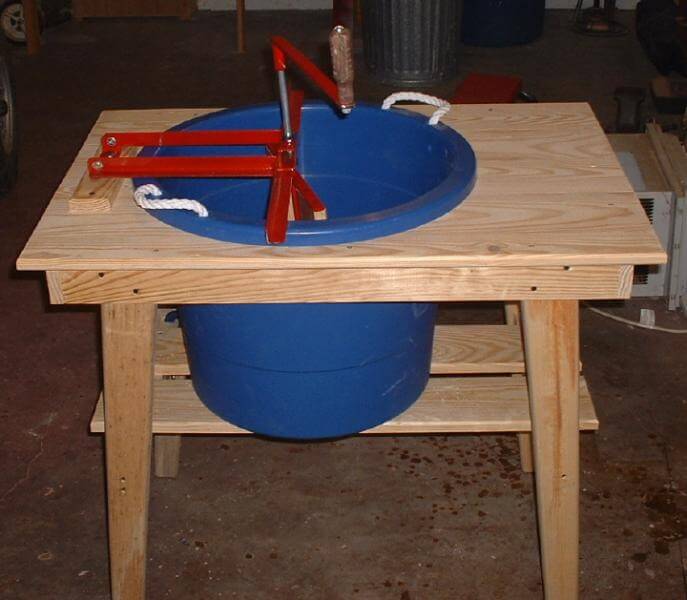 Simple Washing Machine DIY, also called DIY Portable Washing Machine, is one of the projects for kids and adults. Making a device that can help you clean your clothes is a great way to learn how motor systems work. This washing machine uses simple materials; a bucket, fasteners, foam, and a platform with holes to make it easy for dirt to get out. The simplicity of a hand-powered washing machine has allowed it to remain relevant even in the 21st century. This washer is easy to use and will enable you to clean your clothes with energy.
Pedal power with a wringer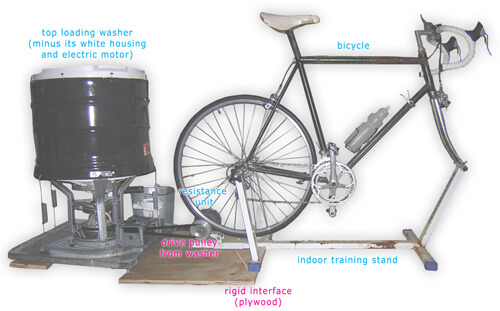 Do you want to participate in the fun of wringing clothes? This pedal-powered laundry machine is just the right product for you as it allows you to use your energy productively while also helping you eliminate any stress caused by your chores. It is easy to assemble and disassemble, and its parts are made from high-quality materials that make it durable. With this, you do not need to spend money on a professional laundry service or go through the inconvenience of sending clothing to the dry cleaner.
Tiny House Washing machine
No one wants to hang out with dirty clothes, so we need a washing machine. The barrel-style manual washer is excellent for cleaning small loads or just freshening things up a bit. It also works well for hand-washing delicates like lightweight fabrics and lingerie because it can be tipped over easily to pour out any open water. This DIY washing machine is a great way to start this project. It is inexpensive, easy to build, and it works!
Cheap washing machines
Have you ever wondered how primitive people washed their clothes before electricity entered the picture? Well, they did it without electricity and modern washing machines. The DIY Washing Machine will allow you to do just that. It's a hand-crank machine that is the simplest form of washing machine available to households today. You can use this DIY machine indoors and outdoors whenever your hands are free from other things.
Foot Powered Washing Machine
The foot-powered washer is a great DIY project for the do-it-yourself person. It doesn't require much movement to operate and can be constructed using materials found around the house or purchased easily at the local hardware store. It uses your feet to generate the spinning motion, which means you don't need one arm to make it work. Using your legs makes this washing machine easier on your body and more practical for those with disabilities or limited mobility.
Using a salvaged electric motor
Everyone has their way of doing chores around the house. However, this project will give you a new way to do it! You can construct a DIY washer using a salvaged electric motor and a small amount of money. The motorized washer is powered by an electric motor that can be attached to the spinning part of the washer. It will allow you to wash clothes with relative ease and make your clothes cleaner than what regular washing machines would do.
Using a drill
If you love DIY projects, this spin cycle effect is one to try! You can create the same spinning motion in your clothes by using the drill and attaching it to the bucket—no need to buy a separate washing machine. Use your drill to spin the clothes around in a bucket with water, detergent, and soap. The spinning motion helps clean clothes better than hand washing alone. In this video, the tutor will show you how to use your drill as a washing machine.