If you're looking for a fun way to cool off this summer, it's time to DIY your own misting system for your patio or deck. Misting systems help cool down the air by using water. This creates a gentle but cooling breeze. You can make your own DIY misting system from an old water bottle, a power drill, and some tubing. Here are some great ideas for more homemade misting designs you can make with stuff in your house or at the hardware store! Whether you're looking for a unique idea to try or just need something fun to do, any of these DIY misting system ideas will challenge your creativity and test your skills.
DIY Misting System Ideas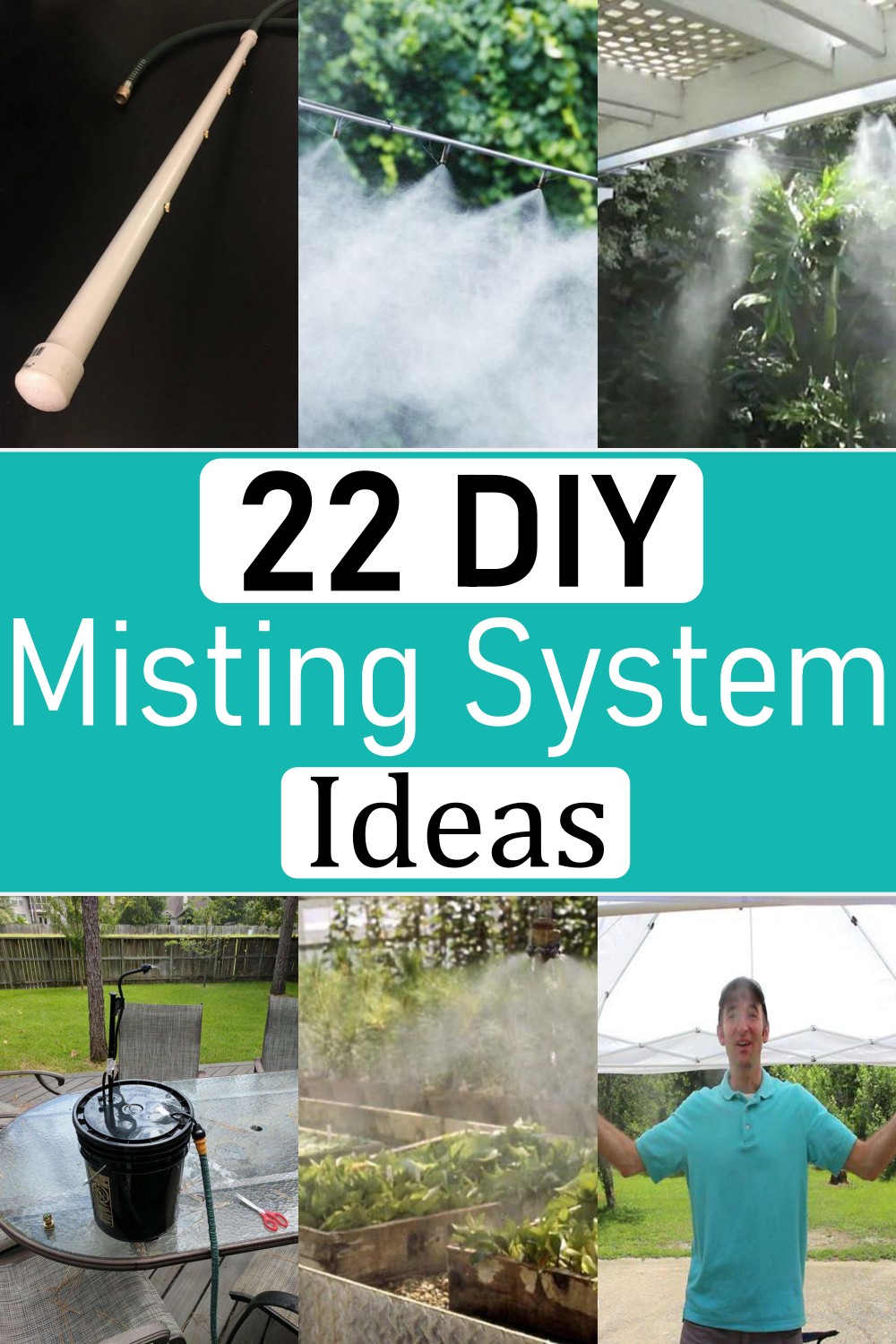 It's not hard to set up and maintain a misting system for your outdoor space. These DIY ideas for creating a misting system are great for gardens, patios, and porches. While you can spend as much or as little as you like on this project, there are plenty of things you can do to save money. This list of great DIY Misting System Ideas has something for everyone. Some are easy hacks that require minimal budgeting, while others require more skill and time but pay off big when it comes down to what they can do for your space.
Are you looking for simple water misting system ideas? These 22 DIY misting systems ideas are all budget-friendly, easy to install, and will help keep you cool during those hot summer days.
You Can See:
How To Build A Greenhouse Misting System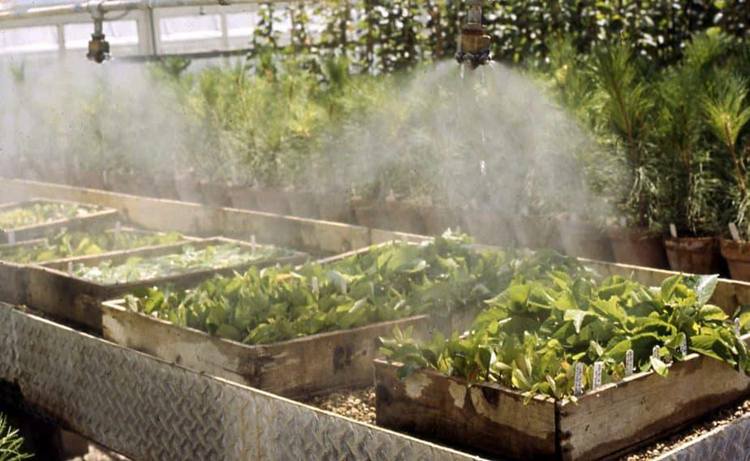 Using a misting system for your greenhouse can be a good idea if you want to keep the plants and flowers you grow in the controlled environment of your greenhouse. However, installing such a system without the knowledge needed can also be tricky. To do it yourself and save money, read this guide on how to build a greenhouse misting system. This guide explains how to make one using components you can easily find at local home improvement stores or online.
DIY Misting System
A misting system is used to cool down your patio, deck, or balcony, just like having a cooling tower in its simplest form. The best part? You can create one yourself! This step-by-step tutorial will teach you how to create a DIY misting system that's easy to make and install. This is a DIY project that you would love because not only will it keep your outdoor living space cool, but it can also add style to your yard or patio. The most important thing to remember is that creating a misting system is not hard and does not require a lot of knowledge or expensive tools.
DIY Misting System For Your Greenhouse
Misting systems are an excellent way to cool plants, especially with reflective coverings. This DIY misting system saves you time and money on installation costs and is easy to install. Instructions on where to connect the tubing and how to set up your mister nozzles make it simple. You can add custom features, like a fogger system for special effects or an extra-wide misting head for larger plants. This misting system also makes it easy to add a little humidity to your greenhouse.
How To Install An Outdoor Misting System
An outdoor misting system can bring a refreshing and cool breeze to any outdoor area. Installing an outdoor misting system on your property can be very cost-effective, but it does not necessarily mean it is easy. An outdoor misting system is an excellent way to cool down in hot weather, but it can be intimidating to set up your own. With the step-by-step instructions on setup, you will be a mister master of misting systems in no time.
Automatic Misting System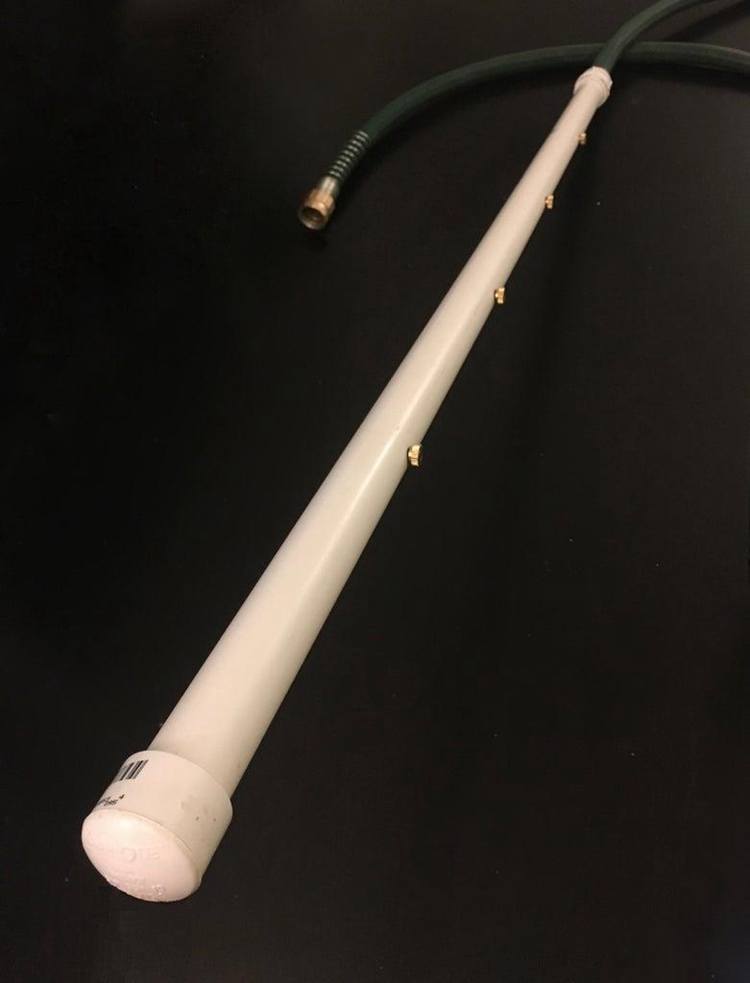 Misting systems provide an inexpensive way to supplement your watering needs. By combining a temperature-activated sprinkler with an automatic on/off valve, you can significantly increase the efficiency of your home garden or backyard farm. This guide will show you how to build a simple timer circuit that allows you to control the timing and duration of your water flow using a single twist of a dial. In addition, you will go over the design considerations for keeping moisture-sensitive electronics safe from moisture damage and how to set up your hose for quick connection in the field.
DIY Water Mist System
Do you want to cool your face with that water mist while hanging out with your friends? This is a simple yet effective way to bring moisture to outdoor get-togethers. This cooling mist can use in your home or local parks and other public places during these hot summer days. The water mist system is portable, so it can be easily disassembled and moved from one location to another. The included video will show how easy it is to assemble this product!
How To Build A Mist Machine In 15 Minutes
If you find yourself out in the sun, on a relaxing beach vacation, or enjoying your pool, you'll probably want something to cool you off; a misting system can help cool you down and protect your skin from harmful UV rays. Whether you're a builder who needs to install a misting system on a new project, or someone looking to improve their current outdoor area, this guide will walk you through building one that's perfect for your needs.
Easy To Build DIY Misting System
A misting system can provide refreshing cooling and comfortable humidity to your exterior living space, keeping you and your family comfortable on hot days. Installing a DIY misting system will allow you to stay cool in the summer heat or keep sensitive plants watered. If you're interested in adding a spark of life to your home, you may consider installing a misting system. This is one tool that many people often overlook when it comes to their outdoor living space because they don't know where to start or think it's too complicated. In this video, the tutor will show you how to construct a relatively inexpensive DIY mister that could use for many applications, including garden watering and pet cooling.
Custom DIY Misting System
Misting systems are essential to keep you cool during the hot summer days. It's a great DIY project for kids and teens to learn more about science and engineering concepts in a fun way. The essential part of any project is gathering all your required materials. You may find some of the items in your home, but as long you have an idea of what you need, you can quickly build one yourself. This guide gives a step-by-step procedure on how to make the system, what type and size of parts you should use, and how to connect it all.
How To Make A Misting Fan At Home
If you love cooling effects while lounging by the poolside in the summer, there are many ways to do it. You can drink a refreshing beverage, put on a cooling wrap or make your misting fan at home. In this video, the tutor will show you how to make your homemade misting fan using an air-conditioner fan and some simple materials from around the house. This creative idea requires a couple of old fans and some plastic sheeting, but with that and some electrical wiring, you're on your way to enjoying cool air indoors!
How To Make A Mist Maker At Home
Misters are an excellent way to keep cool on hot days. This video walkthrough will show you how to make a homemade mister that creates air conditioning like cool air with only one cup of water! Learn about refrigeration and condensation to help understand how mirage works so you can make your DIY misters at home or your local hardware store. This mist maker is surprisingly simple to make at home. It uses water and a minimal amount of electricity to pump air that would pressurize water and make it shoot out of a nozzle.
DIY Misting System For Chicken
Chickens love to be relaxed and comfortable, so if you have chickens, this DIY Misting System is perfect for your flock. It's also great for pets, kids, and even adults when it's hot out too! Create a cooling station for them to hang out under and stay cool! This DIY Misting System for Chicken is a great way to keep your chickens cool. The misting system keeps chickens from overheating and can also help them stay hydrated, especially in hot weather. It's pretty simple to make and works by cooling chickens down with a spray of water that gently sprays the chicken's body.
Ice Chilled Personal Misting System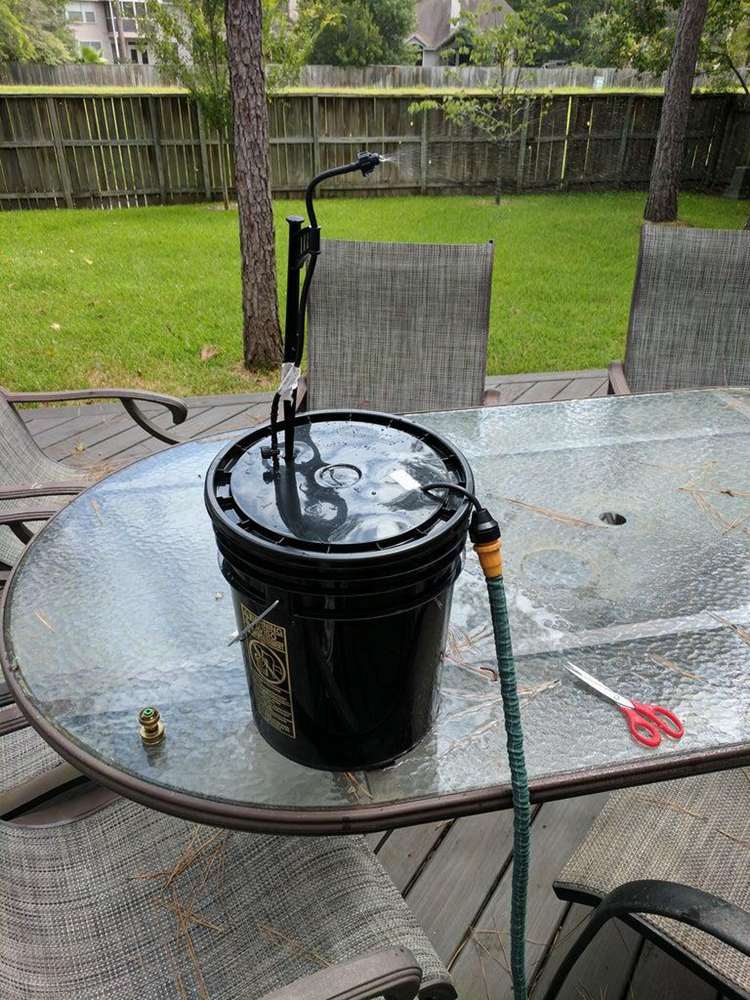 Are you looking for a way to overthrow the heat? An air conditioner is certainly one option, but it might be overkill. Try this ice-chilled mister. It's inexpensive to build and easy to implement, with no special tools required. The best part? You can use it indoors or out. This misting system is easy to build and uses components purchased at a local hardware store or home center. You can set the nozzle head wherever you want, hold it in your hand and spray yourself with cool water!
DIY Water Misting System
Our DIY water misting system will help you keep cool in the heat. The parts are easy to assemble, and it includes everything you need except the water. You must drill holes in the PVC pipe and screw on the copper misting tips. The copper screw-in misting tips are a fantastic way to make the misting system more attractive and incredibly functional. This creates a fine mist that cools your skin without soaking your clothes or weighing you down.
DIY Reptile Misting System
A DIY reptile misting system is helpful for rearing healthy and happy reptiles. A reptile misting system provides a relaxed environment for your pet, increases air circulation, and reduces the risk of overheating in your terrarium. Learn how to build a low-cost drip-watering system that provides the necessary moisture and humidity your reptile needs to stay healthy and active. The essential parts are all included in this video. This setup will save you a lot $ on energy bills and give your animals that extra comfort they deserve.
DIY Misting System
It's summertime, and we all love spending time outside. But if it's too hot or the mosquitoes are too annoying to enjoy the outdoors, make your misting system! It's easy, affordable, and should "chill" out everyone. This easy project is made from inexpensive materials found at most hardware stores, making it a frugal way to cool off on your next summer outing or enjoy at home. Follow this video tutorial to install a misting system in minutes!
DIY Mister System
By far the most convenient mister on the market! Got a hot day & need to cool off? This is an easy way to keep cool in your backyard, at the lake, or anywhere you can access water. It only takes 20-30 pumps per session and if you want more cooling, pump again to refill your tank. This DIY Mister System brings a misty time with you wherever you go. The instructions are in the video to show how it's done, and the nice thing about this system is that it's easy to refill and take with you anywhere. Enjoy!
DIY Automated Misting System
Do you want to set up an automated misting system for your reptiles and enjoy the best? Well, you're in the right place! Check out this video to get all the instructions on building your DIY misting system. This DIY misting system will save money and time by providing the perfect mist on a timer. Setting it up can be done in easy steps, and all the instructions in this video will help you start building your own DIY automated mister.
DIY Mister System
Misters can be an excellent way to keep cool during hot summer. With this DIY mister system, you can set up your misting system in just a few hours. Made with a few inexpensive parts, it's perfect for boondocks, camping, parties, or your patio. If you like the convenience of mister systems but don't want to keep running inside to fill them up with water, this project is for you. This DIY 'Mister System' has all the benefits of a standard patio mister nozzle, but it can be used in multiple places around your yard!
DIY Automated Chicken Misting System
Dry heat is the deadliest weather condition for your chickens, so keeping them cool during the hot summer is super important. Here's a DIY mister system that will keep them comfortable and hydrated while they lay eggs and grow healthier chicks. A chicken misting system allows you to provide your flock with cool water in the summer. It will only take a day or less and might save your chickens' lives. This project is easy enough for beginners and inexpensive enough for anyone!
DIY Children's PVC Mister
This video will guide you to build a PVC Mister, a sprinkler frame that most kids and adults love to have. It is perfect for those hot summer days when you need to keep the kids entertained or cooled down. The project is not difficult to assemble with your child's help and results in hours of family fun! Building the PVC mister or sprinkler frame provides an excellent opportunity for you and your children to get creative. You can make it any shape, size, and style you want. The possibilities are endless with this beautiful summer project.
DIY Water Mister For Your Backyard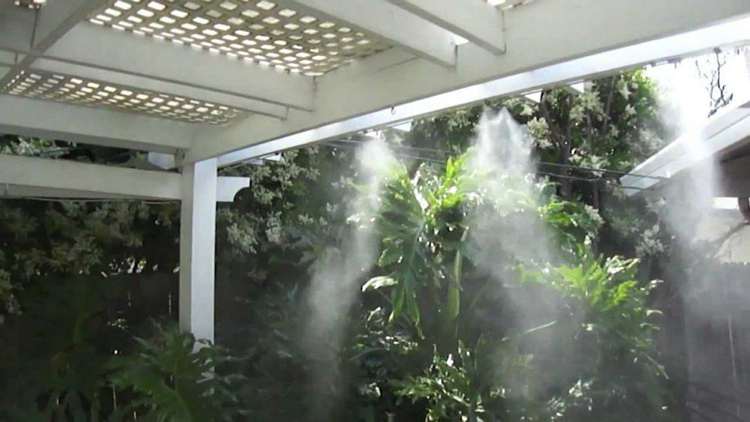 Heat can be unbearable if you're trying to enjoy any patio. Your home water mister will help keep you comfortable as you sit and enjoy your summer shaded by the trees or working on a DIY project. It is easy to make a water mister at home.  This will help you keep a cool breeze on your patio, making it more comfortable for you and anyone else who may be enjoying it. You can choose the material you want to make the water mister out of and decide how big of a tank you wish to.