When it comes to aquariums, having a sump is a must. Why? Because it allows you to add water changes and filtration without taking the fish out of the tank. A sump can also house equipment such as heaters, protein skimmers, and more. Building a DIY Aquarium sump can be a great way to save money and get exactly what you want in your system. There are many ways to do this, but here are some of our favorite DIY Aquarium sump ideas.
DIY Sump Ideas For Filtration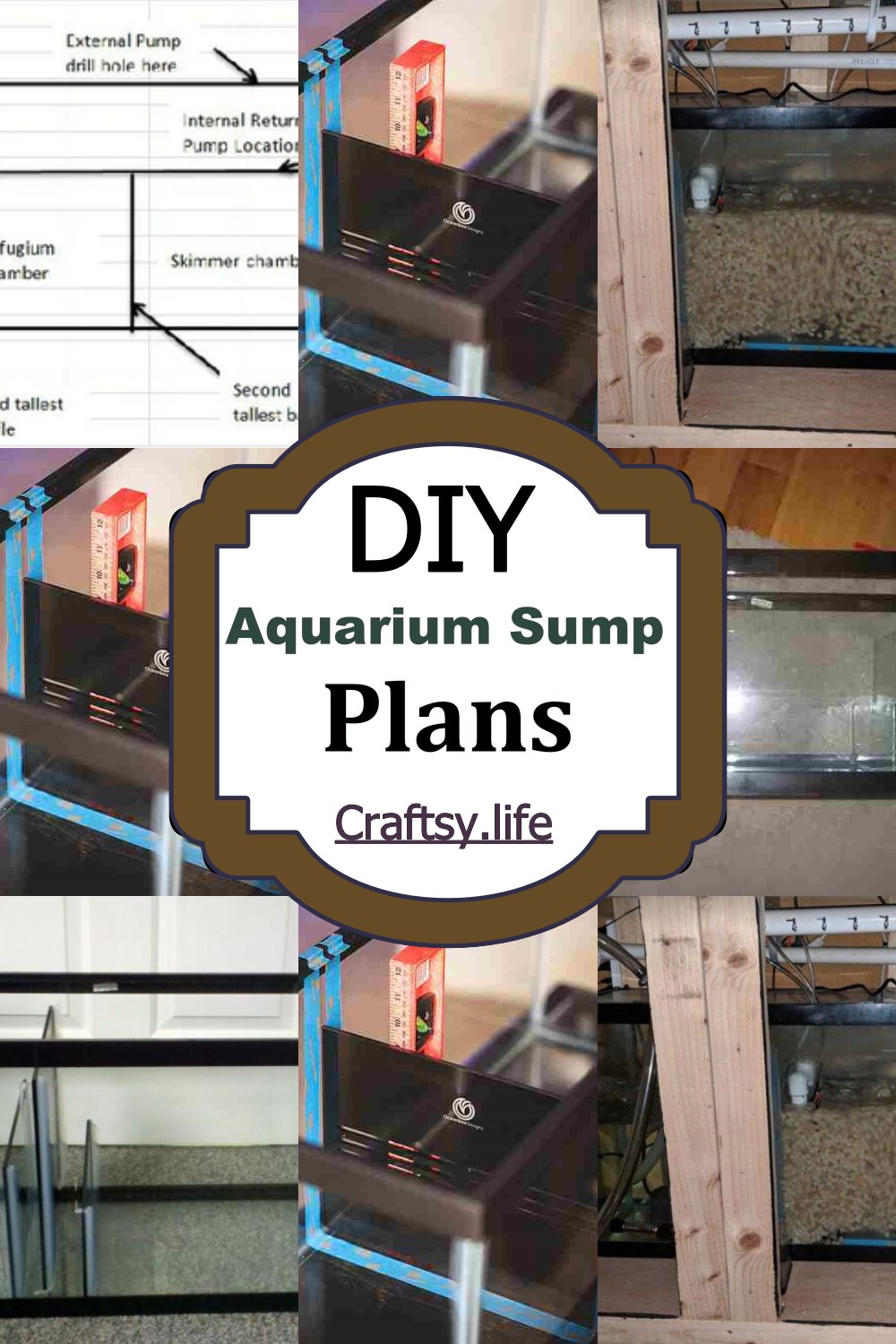 Aquarium sumps are also great for adding features like live rock and a refugium, which can help to keep your aquarium healthy and grow more algae. This creates a place where you can hide all the ugly stuff and keep it out of sight. One of the essential parts of any aquarium setup is the sump. A sump is a separate container containing all the mechanical equipment for your aquarium pumps, skimmers, heater, etc. If this concept intrigues you, here are some DIY ideas for building your aquarium sump.
Best DIY Aquarium Sump Ideas
If you have an aquarium, you know that a sump is an integral part of the system. It's a tank that collects water from the aquarium and filters it before returning it to the display. DIY aquarium sumps are different from standard sumps in that they are much smaller and can be customized to fit your needs. They can also help you save money.
Benefits of DIY Aquarium Sump Ideas
DIY aquarium sumps can be customized to fit your simple or complex needs. The most basic DIY aquarium sump will have a protein skimmer, live rock filtration, and perhaps some chemical filtration. More advanced systems may include automatic feeders and water testing equipment as well.
They're also easier on your wallet than buying a pre-made sump system from a pet store or online retailer because you don't have to pay shipping costs or taxes on top of the product's price. If you have some fundamental knowledge of plumbing and electronics, putting together your sump is relatively easy and inexpensive compared to paying someone else to do it for you!
Simple DIY Aquarium Sump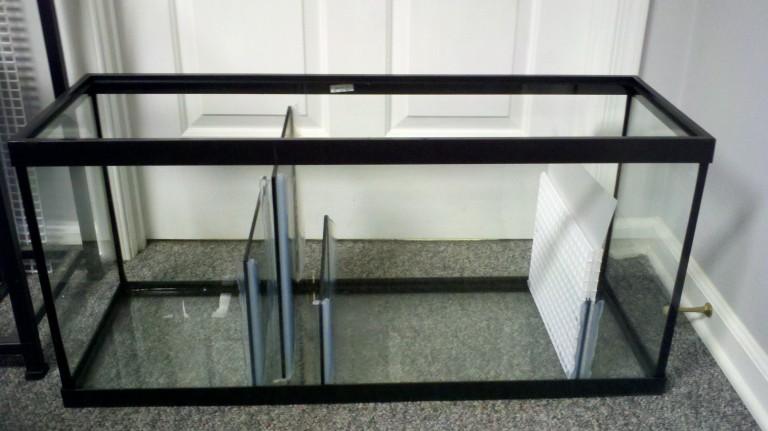 The Sump is a necessary component for aquarium setup. This can be DIY built with the help of various materials like polypropylene and plywood. Aquarium sumps help control water parameters like pH, temperature, and biological filtration. Making your DIY Sump is not a difficult job; it's pretty fun to do. You need to be careful with where you're buying the materials from. With these basic instructions, no matter what type of aquarium you have - saltwater or freshwater - you can make your custom sump!
Saltwater Aquarium Sump
Would you like a saltwater aquarium on your desk or in the living room? This video explains how to build a sump for your saltwater aquarium. It is designed for beginners so everyone can quickly build their own DIY saltwater aquarium sump. Saltwater aquariums or coral tanks are very similar to saltwater fish tanks. It requires a lot of maintenance, but the overall experience is worth it. This can save you time, effort, and money.
Saltwater Sump Tank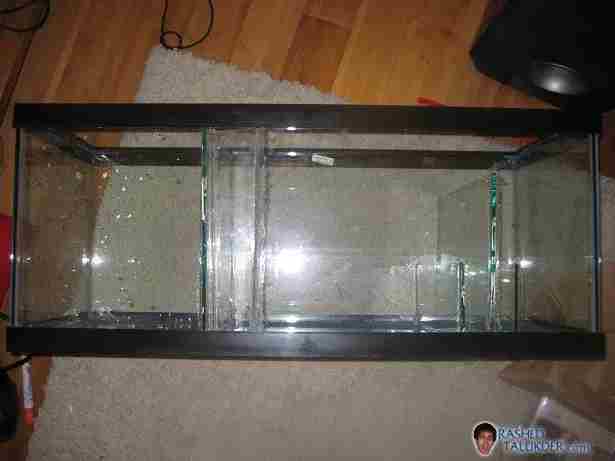 What is a sump? A sump is an aquarium component that collects and filters water from the tank. It can use to house equipment such as protein skimmers, live rock filtration, reactors and other mechanical, chemical, or biological filtration systems. Saltwater sump tanks are the perfect remedy for filtering reef aquariums. If you want to make a customized and affordable one, follow this tutorial that provides all the information you need for building one at home.
Easy Aquarium Sump Filter
You can make your custom sump filter with a few simple items and minimal time. Here is a simple, low-cost project for building an aquarium sump filter. Follow this guide to learn how to create DIY-accessible aquarium sump filtration media and save money. This video will show you how to build your sump filter using everyday household items quickly. The fish tank water will clean and de-stank by this do-it-yourself filter. The materials used will save you money compared to an aftermarket store filter.
Cheap Aquarium Sump
This video will be a great choice if you are planning to get an aquarium and want to save money. The video tells us that constructing a sump under $10 is possible. This DIY Cheap Aquarium Sump uses simple materials such as plastic drawers purchased at any local hardware store, PVC pipe, and other equipment. Once these materials are purchased, you must drill holes in each drawer so water can pass through them quickly. Connecting these pipes at the end can build your Sump for your aquarium tank.
10g Sump Refugium
The tutorial will walk you through the simple step-by-step process of building your own DIY 10g Sump Refugium. It's practically free and can make with household materials. This DIY refugium will help increase the population of beneficial tank inhabitants while keeping your biological filtration system in check. You will learn how to build an easy-to-use Sump that can expand and other great tips for how to add value to your current setup.
Freshwater Sump Filter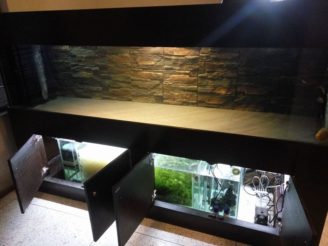 A freshwater sump filter is a sophisticated mechanism that filters the entire water system to remove debris and excess dirt. This is an effective solution to remove particles in the fish tank that are not visible to the naked eye, yet they can contaminate the water with their wastes. It is made of mechanical, biological, and chemical filtration systems. Regular cleaning helps keep your fish tank clean, making it healthier for your pet. Following this step-by-step guide, you can build a DIY sump filter for freshwater tanks.
Emerged Trickle Sump Filter
You can enjoy a beautiful aquarium home to healthy, lively fish with a practical DIY Trickle Sump Filter. The video shows you how to make your sump filter from scratch and customize it according to your needs. It's also fun. This video will guide you through the process of making a trickle sump filter, which makes cleaning your aquarium much more accessible and hassle-free. The process is simple, and the result is beautiful!
DIY Aquarium Sump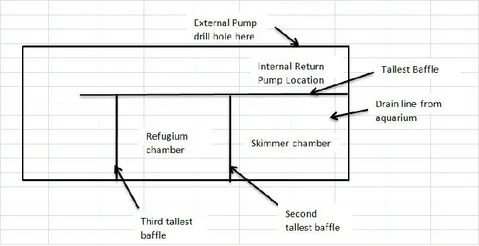 This sump DIY project is tailored for the beginner who wants an affordable and effective way of building a home aquaponics system. Designed for cichlid aquariums, this guide explains: how to make your Sump, choose materials and parts, measure and drill hole sizes, plumb parts & fitting them together, fish tank repair and more. The DIY project will teach you how to assemble the pieces and place them in the aquarium before adding saltwater.
Do-It-Yourself Sump Filter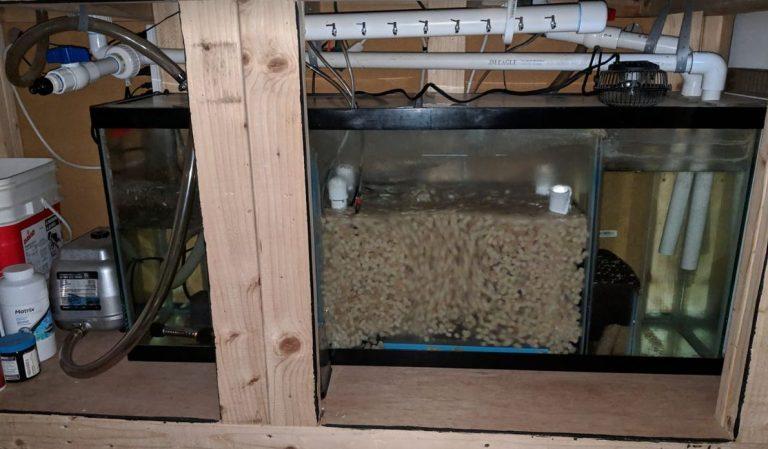 A Do-It-Yourself Sump Filter is an excellent way to keep your water safe. If you have ever experienced cloudy or smelly water, you know how bad it can be for your fish, plants and the environment. This book is a guide that gives step-by-step instructions on how to build a do-it-yourself sump filter. This filter is made from a few simple materials, making it an easy do-it-yourself project. Most components are easy to obtain at local hardware and marine supply stores.
Custom Sump for Reef Aquarium
Here's an excellent sump tutorial on building a DIY custom sump for your aquarium. The project is straightforward and uses easy-to-find materials, so anyone with the required skills can do it. Riffing on the success of the original build, this new DIY Custom Sump walks you through all the steps in building your own uniquely designed Sump. It covers everything from cleaning and preparation to adding biological filtration media.
Standard £40 DIY Sump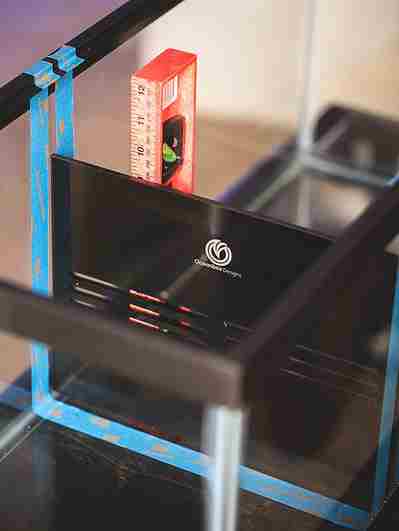 The Sump is the "heart" of your aquarium system. It contains all the plumbing for filtration, circulation, and water movement in a marine saltwater environment. These systems are designed to remove impurities from the water to keep a clean and healthy environment for your fish and corals. This project will allow you to make your Sump at home! Easy assembly is ideal for both beginning hobbyists and experienced aquarists looking to upgrade their setups.
 Sump Filtration with Reef Tank
The installation process is easy, with guidance from the video. DIY Sump Filters are easy to set up and very effective in keeping your tank clean. They transform your aquarium into a self-sustaining ecosystem by allowing the bacteria to grow and multiply and more oxygen to circulate throughout the water. The construction of this sump filtration system is that it saves time and money for you. Instead of going for the manual one, this automated one with a built-in return pump is the best of the best alternatives, especially if you don't want to spend too much on such a project.
Professional Refugium Sump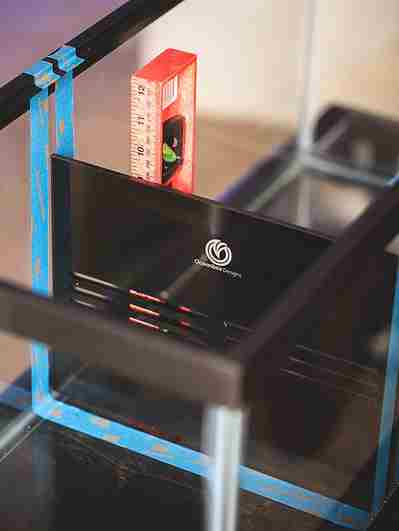 The Professional Refugium Sump can consider the most effective Sump ever. The equipment offers more stability, durability and longer service life. It has more capacity that works efficiently to pump away excess water from different areas such as the garage and basement. With this, you don't need to worry about erosion in these areas anymore. Here you will learn how to make a beautiful and professional sump suitable for your aquarium. This project will help you make your Sump with the most tools and supplies, whether a beginner or an expert.
High-Quality Aquarium Sump
This Aquarium Sump is one of the most advanced systems on the market. It is an excellent solution for homeowners looking to save space and add more versatility to their aquarium equipment list. This system removes nitrates from your water, keeping your fish healthy, thriving, and safe from disease. You have the tools to make your aquarium look better than ever. With this Sump, you can keep the water in your tank clean, and the fish stay happy and healthy while improving the appearance of your home.