Whether you're building an indoor skate park or adding some extra flair to your outdoor rails, these skate rail plans offer a wide variety of materials and designs that can be used to get the job done. Your skateboard is one of your most important assets, so why would you keep it in a box? Protect it with one of these DIY Skate Rail Projects. There are many things that people can do to decorate their homes. Skate rails are perfect if you are thinking about something affordable and easy to do. The projects include a skateboard rail out of almost anything imaginable, including a tree, concrete wall, wooden fence/railing, and even cardboard boxes.
DIY Skateboard Rail Projects

Home decor can be tricky to pull off, especially when you're just getting started. With a little bit of hard work and creativity, you can learn to make your house look great without breaking the bank or ruining your walls. The best part is that while you're getting creative and doing things yourself, you'll probably end up making stuff that's better than anything you could have bought. Anyone can do these DIY skate rail plans, from beginners to experts. Each project is unique and explained in detail by the person who made it. Some of these projects might require a lot of skill and experience, but we're sure you'll find many skate rail ideas in this list that are within your grasp and will give you a good starting point for developing your own DIY skate rail ideas for home decor projects.
Benefits Of DIY Skate Rails
DIY skate rails have many benefits over having a professional do the job. Here are some of the most important benefits:
Cost Savings - DIY skate rails can save money because you won't need to hire a contractor. You will also save on installation costs since you don't have to pay someone else.
Time Savings: When you choose a DIY skate rail project, you'll save time by not waiting for someone else to complete their work before moving forward with yours. You will also save time by not having to coordinate schedules with others involved in the project.
Creativity - With DIY skate rails, there is more freedom for creativity than with professionally built rails. You can use any material for your rail and design it in any way that suits your needs and tastes best!
Wood And Steel Skate Rail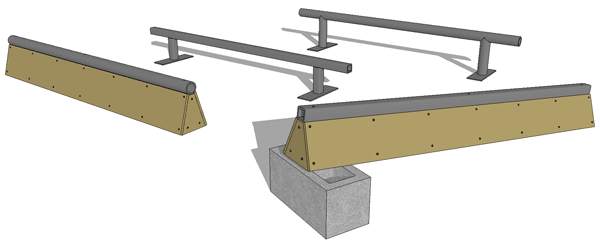 Looking for a simple, affordable, and straightforward skateboard handrail? Look no further than this easy-to-build, do-it-yourself steel and wood rail. This is an all-inclusive guide to building your own skate rail. It includes all the important steps about assembling, attaching, and assembling materials for your grind rail. The wood and steel skate rail is perfect for kids and adults. The grinding rail is prefabricated (wooden part), which makes it easy to install. Add the square tubing to create a sturdy fence that supports the weight of any skater.
DIY Skateboarding Grind Rail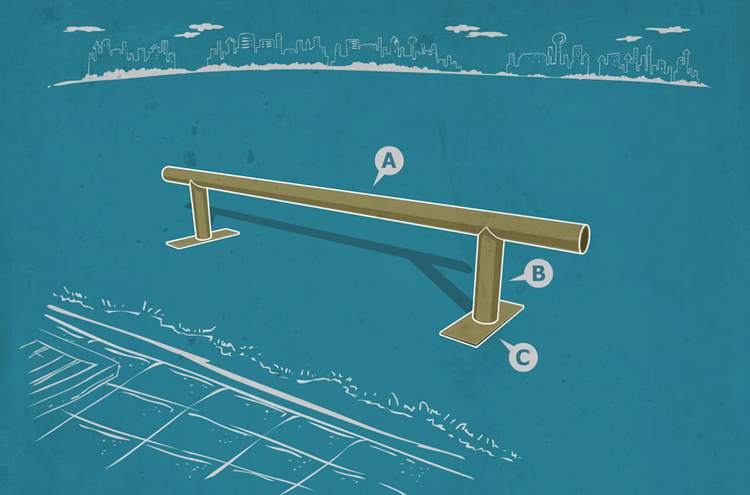 Looking for a Skateboarding Grind Rail? Do it yourself! The DIY Skateboarding Grind Rail is the perfect project for first-time skaters who want to learn how to grind. It's easy to assemble and can be used indoors or outdoors. You need simple tools and a few basic materials, and you can have your own professional-looking ramp in no time. This skateboarding grind rail is the perfect addition to any skateboarder's house. If you love to do some activities at home, this skate grind is one of them! This DIY product is ideal for stress-free fun while saving money by making it yourself.
How To Make A Skateboard Rail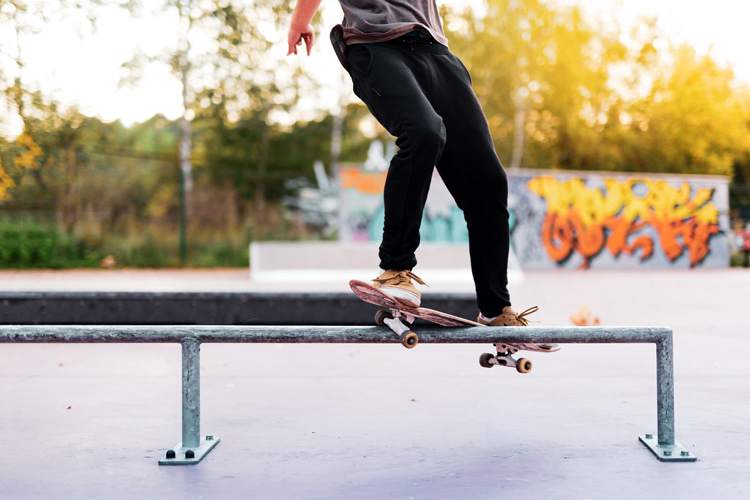 Skate rails can be tricky to build, but this tutorial shows you how to do it using only pine, plywood, and steel. With a little time and patience, you can have the best lookin' skateboard rail in town. The best skateboard rail will last you for years. It's a great investment and doesn't have to be difficult or expensive with the right materials. With this guide, you can make an amazing board that will keep up with your best tricks. This tutorial teaches you how to build a skateboard rail with basic tools and materials. This DIY project can be completed on the weekend, giving your skateboarding friends a great new place to practice their tricks.
DIY Skate Rail
Do you love skateboarding? If you said yes, then this DIY Skate Rail is perfect for you! Follow this plan to make an easy and fun skateboard park in your backyard! Making a DIY skate rail is easy to do. A skate rail is a great project for kids and adults alike, especially when it's made from scratch. Use this tutorial to learn how to make a DIY skate rail, starting with your choice of rail, cutting it to the required size, and painting it in any color you like! You can even add some decorative details or drawings on the surface of the skate rail that you make so that it becomes an artistic masterpiece.
$35 Skate Grind Build
Make a DIY skate grind rail at home with a low budget. This guide will show you how to build one and save money. The Skate Grind Component Deck is a project that can be completed with minimal tools and materials at a low cost of $35. It will enhance your skateboard, giving it the shredding capabilities you've always wanted. This guide will explain how to do it and provides all the tools, measurements, and materials needed.
DIY Cheap Skate Rail
You'll be done with this DIY Cheap Skate Rail project! The 2×6 and 2×4 pieces provide stability, while the triangular shape makes it easy to align boards on either side of the rail. You can even attach wheels if you want to move them around. After that, it's just a matter of installing the metal pipe supports, so your skateboarder has a smooth ride. This is a cost-effective, sturdy DIY skate rail. Attach the metal pipe to the top of wooden boards to create a unique and effective-looking skateboard rail.
No Weld Skate Rail
This plan shows you how to build a skateboard rail without welding tools. The steel pipe will support the skateboard rail's side and end. This is a quick and easy project you can build on a weekend. It's also ideal for beginners because there's no welding involved. Anyone with a saw, drill, and hammer can build this skate rail. A skateboard is shown in the photo as an example of how to use this piece of skateboarding equipment, but you can use it for other sports, such as scooters, rollerblades, and bodyboards.
$50 Skate Rail DIY
Your kid is always skating. If you want to get them off the street and into the house, skate rails are a great way to do it. This DIY $50 skate rail calls for heavy-duty materials and sliding skills, but once your kid learns how to ride it, they won't want to go anywhere else. This skateboard is made of wood, which is super convenient and simple to assemble. You probably have all the materials in your garage already. It's perfect for your kids who are learning to ride!
How To Build A Grind Rail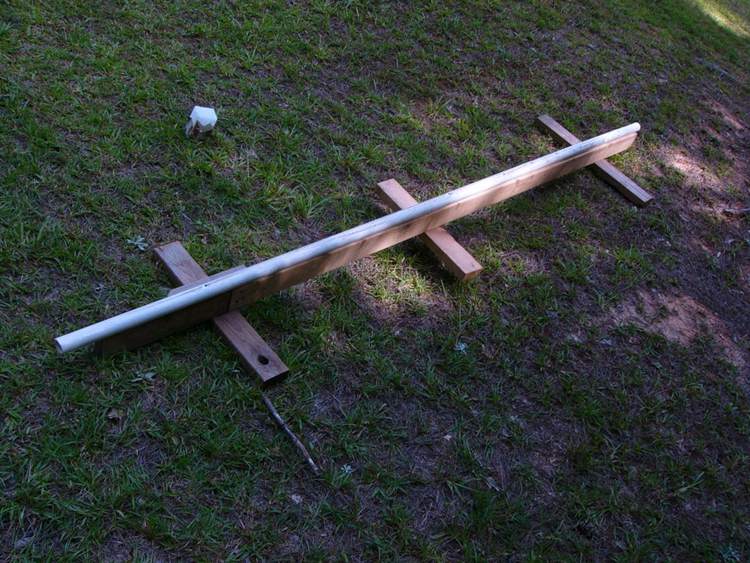 Skateboarding is a fun and healthy way to get exercise. Building a grind rail can be a great way to increase your skill. When building a skate rail, one of the most important things to consider is how high off the ground you want it so that it's easy for beginners to grind on it. The height of your skate rail should be at least 14 inches off the ground. If you are more experienced with skating, you may choose to build ramps instead of rails—but they take up more space and require more planning.
How To Build A Cheap Skate Rail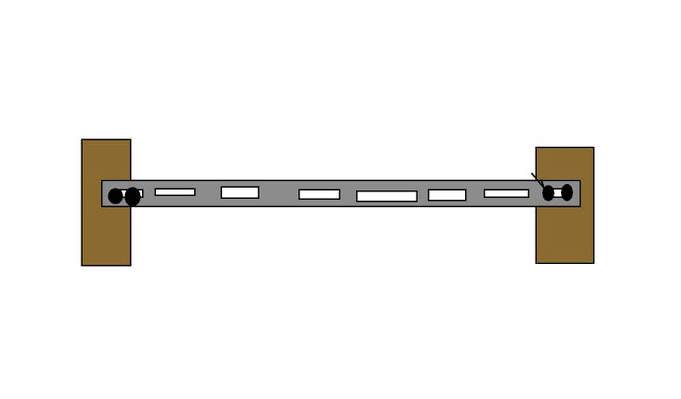 If you are looking for the best way to introduce yourself to the world of skateboarding, then How To Build A Cheap Skate Rail is a great way to do it! You can build this in an hour or so with just a few materials and basic tools. Skating, you'll learn much more, but you need a skateboard/grinder first! Take this cheap and easy-to-build skate rail, which allows you to grind your scooter or skateboard on the metal tube. It's fast, fun, and safe.
Build A Flat Rail For Skating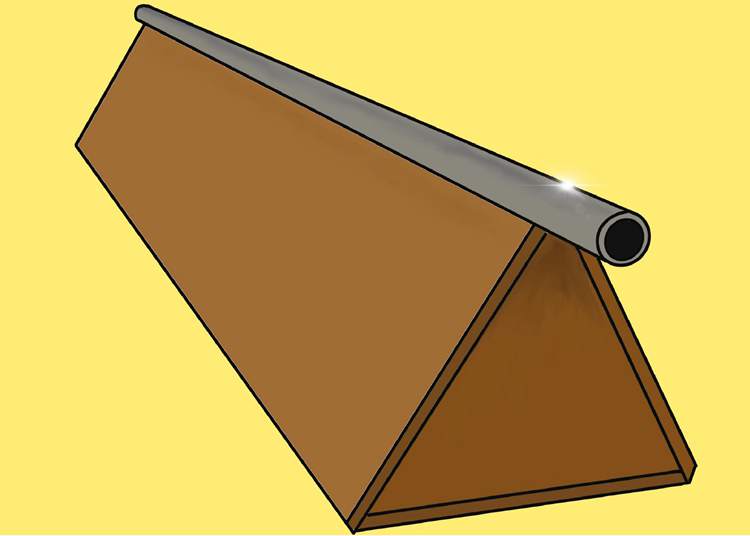 The rail is made from high-quality 2x4s. The first step is to build the rails. The skateboard rail is made of 2x4s and brackets; screws are used to connect the components. Once all the flat rails are built and dry-fitted together, it's time to cut them to size and do some fine-tuning... The way to build a skateboard flat grind rail is with a circular saw, drill bits, and screws. You will need to measure the angles for each side of the triangle shape. Attach the flat skate rail to this triangle with brackets and screws.
You can also see: DIY Skateboard Rack Ideas 
Steel Tube Grind Rail Build
If you are looking for a new hobby, a tube grind rail is an amazing project you can customize. It is one of the most popular (and cheapest) metalworking projects, but it requires some basic welding knowledge. This simple design with smooth curves will help you get the most out of your sliding time. You can find the materials at any local hardware or home improvement store. If you don't know how to weld, see if you can get someone to do it for you. Or, learn yourself!
Cheap DIY Skate Rail
Here's a cool DIY project showing you how to make a skateboard grind rail in your home! This project is super easy, inexpensive, and can be completed in less than an hour by anyone with some basic tools. This DIY skate rail is super easy to follow! The project only has two parts; the grind rail, made from two pieces of 2×4, and the actual rail, which is made from PVC pipe. You can make it in any size or shape just by cutting the PVC pipes to the shape you want and adding rubber stoppers at the bottom for stability.
Plastic Skateboard Rail DIY
Tired of your kids destroying their skateboard rails? This is the perfect solution! You first need to get the right shapes, so your plastic skateboard rail will be perfect. The second step is to obtain a PVC pipe and drill holes in it. Make sure that your holes are placed at the end of the pipe. Next, you must glue those two pieces together with a generous amount of hot glue.
$15 Portable Skateboard Rail
This is the perfect mini skateboard rail for anyone who wants to practice skateboarding outdoors or in their own homes. This portable skateboard rail can be stored in the trunk of your car and wherever you want to go. It is easy to set up and can fit on any flat surface. This portable skateboard rail allows you to practice skating anywhere. It is made from 2x4s and flat steel pieces, which means it can fit into your car.
DIY Skate Rail
It is a great idea to build an indoor ramp in your house so that you may skateboard in a safe and secure place! You only need a few materials- a steel pipe and scrap square tubing. Cut the tube into smaller sections and connect them with the pipe with commonly available fasteners. To finish up, cover the top portion with boards for safety's sake. Follow this guide to have your own DIY skateboard ramp in no time!
How To Build A Slide Rail - Guide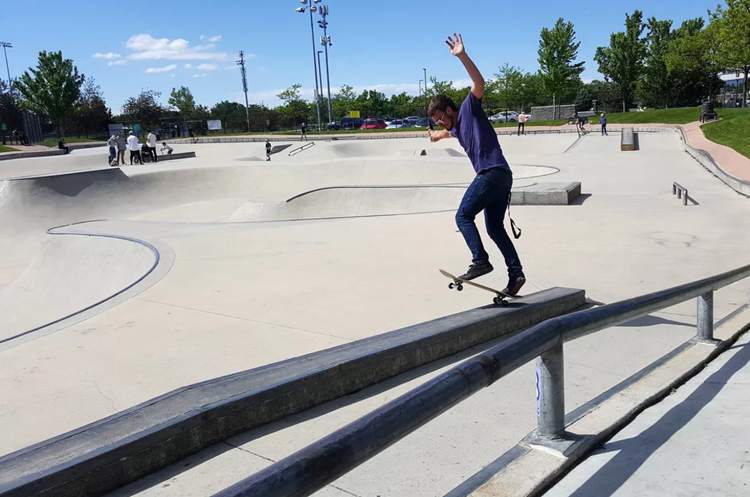 A slide rail is a long rail that people make for performing grinds. This article will guide you on how to build one. Building a skate rail is a fun and interactive way to spice up your yard or park with a new way to play. This DIY guide includes a step-by-step process to help create a great-looking, safe grind rail for your home. It also offers tips on how to customize this DIY project as you need. It's perfect if you're trying to add value to your home while having fun with family and friends!
How To Make A Skateboard Rail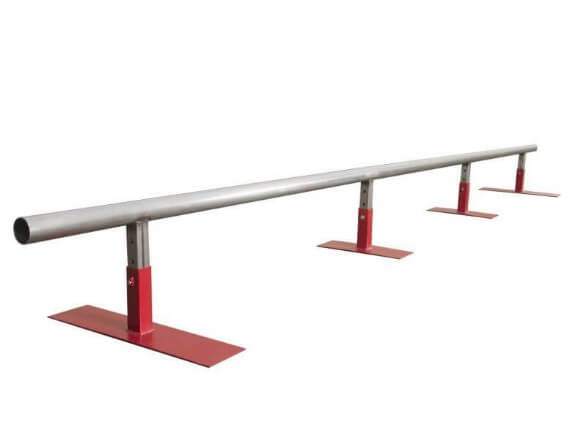 Skateboards are the new trend nowadays. If you are an enthusiastic skateboarder or want to try this playing sport once, then read along since we will show you how to make a great skateboard rail by yourself. You can make a rail by yourself with the following steps and guides. This guide is specially written for people who have limited knowledge about welding. So, if you are thinking about making your skateboard rail and wheels, this is an awesome guide!
Making A Skateboard Rail With Steel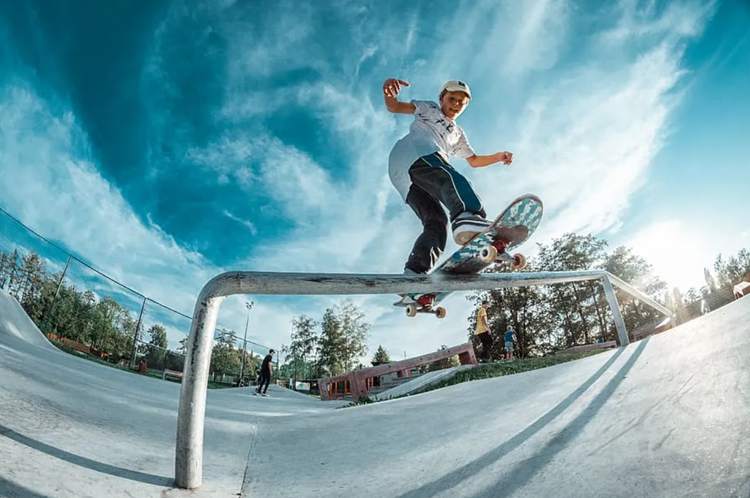 This project is perfect if you're new to skateboarding and have been looking for a DIY way to improve your rail grinds. It's simple and can be made in the comfort of your own home. All you need are some metal scraps and a few tools. The good thing about this guide is that it includes pictures and instructions on ensuring you do it right. You can use a roll of bar stock to make a custom angle for your skate rails; however, it takes a lot of time, effort, and cost. This method can make the skate rail out of free metal scraps or have them lying around your place.
Simple Skate Rail Build
Do you have some experience building skateboards but are looking for a challenge? Or are you just starting and want to know where to start? This is the guide for you. It will get you going in no time, and before long, you'll make your own customs like the pros! This guide shows how you make a skateboard rail from three pieces of steel. It's easy to follow the steps and do exactly what you see in this video. If you don't have access to many such tools, you can use a standard drill and saw or go out and buy what you need. If you aren't the crafty type, there is a link to purchase parts that have already been cut for you at the end of this description.
DIY Fingerboard Rail
Assembling this DIY fingerboard rail is easy. You need only three pieces of metal for this fingerboard rail! The first metal is a solid round rod which will be the leg support of the rail. A round solid metal pipe for the actual rail and square tubing for the leg make up this impressive rails. Fingerboard Rail is a simple fingerboard set that you can make at home. It's made of three pieces of metal, one round solid metal rod, which will be the leg support of the rail, round metal pipe for the actual rail, and square metal tubing for the leg. The size is not very important, and you can use any size of metal you can find around.
DIY Skateboarding Rail
Why not build a DIY skateboarding rail to improve your skateboard exercise? Follow this guide to be able to do that. The legs are easy to make, and the board is straightforward. With a couple of meters of metal tubing and nuts and bolts, you can transform any old solid piece of wood into a great platform for stunts! Build your own skateboarding rail with the help of this Skateboard Rail Kit. You'll be able to create your own skateboarding rails without having to deal with complicated design and assembly.
How To Build A Skate Rail For $50
Do you need an affordable, easy-built skate rail and not too difficult to assemble? This guide will help explain how to do just that. It has detailed instructions, pictures, and tips from fellow skateboard enthusiasts. Skateboarding can be fun for all ages, and this homemade skate rail is the perfect way to ensure your kids are safe, have fun, and don't break the bank. This DIY guide will show how easy it is to build your skate rail home using simple tools and materials.
How To Make A DIY Skate Rail
Save money and build your own skate rail in the comfort of your backyard. Lumber, PVC pipe, and screws are all needed to build this sturdy rail. Secure it to the side of a house or building using a diagonal bracing system and get ready for endless hours of fun. This DIY skate rail is a big hit for both kids and adults. It can be built in one weekend and is very affordable. The most difficult part is cutting the lumber to the correct length, but that doesn't take long.