27 DIY Bike Basket Ideas For Storage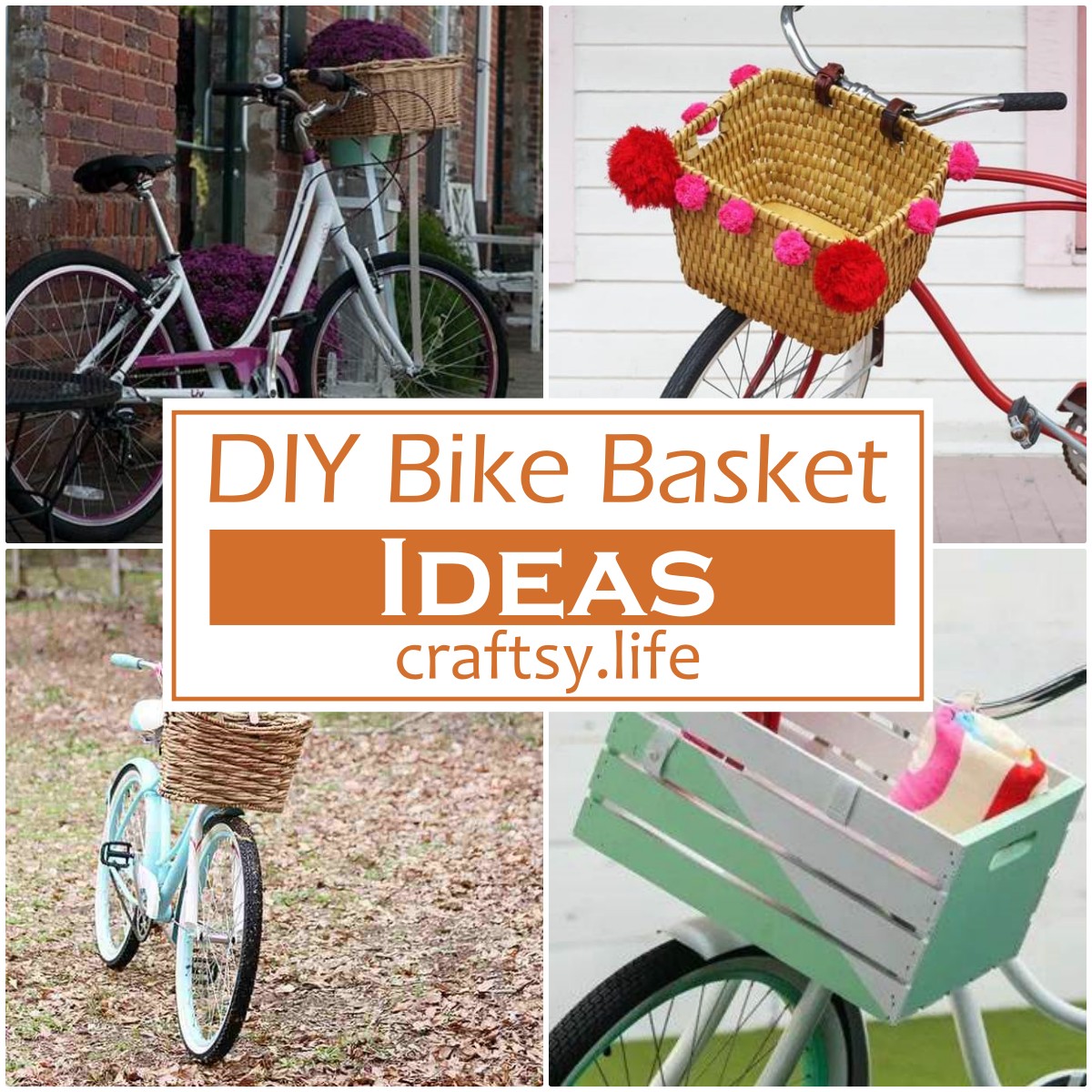 Our DIY bike basket ideas offer practical, functional benefits such as carrying groceries, picnic items, or daily essential gear. They are great for providing an avenue for expressing creativity and personal flair, transforming even the most ordinary bike into a unique work of art.
DIY Bike Basket Ideas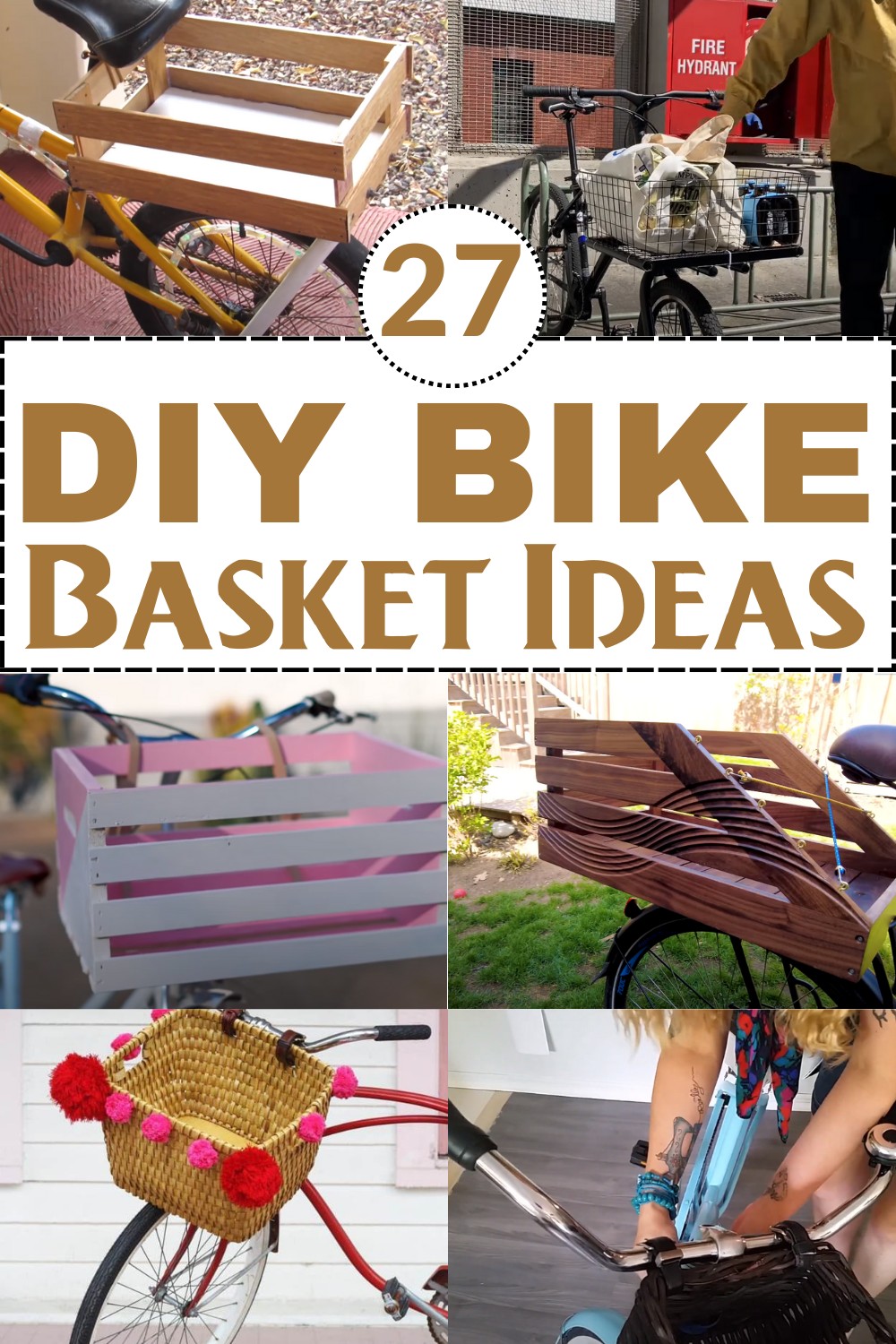 By following these amazing DIY bike basket ideas, one can construct a superb, fully functional bike basket that adds convenience and a touch of personal style to any bike. The possibilities are best for weaving an artistic basket from wicker or bamboo, repurposing metal wire baskets for sturdier options, converting vintage wooden crates, or even using a robust waterproof fabric.
They are best for adding a touch of uniqueness and style to your handcrafted items; you can use them to add functionality to your bikes, and I hope you'll find these baskets quite useful.
How To Build A DIY Cargo Bike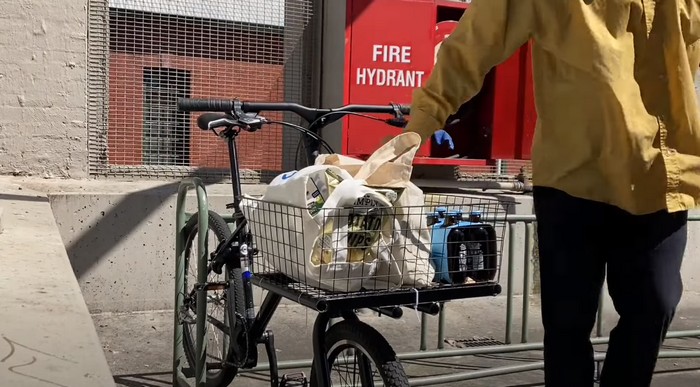 Making a cargo bike yourself while saving money is doable for bike lovers. You can attach storage to either the front or back of the bike. Adding extra storage will make your bike handy, cost-effective, and beneficial. If the color of your basket matches your bike, it will look nice and improve your bike's attractiveness.
DIY Bike Crate Basket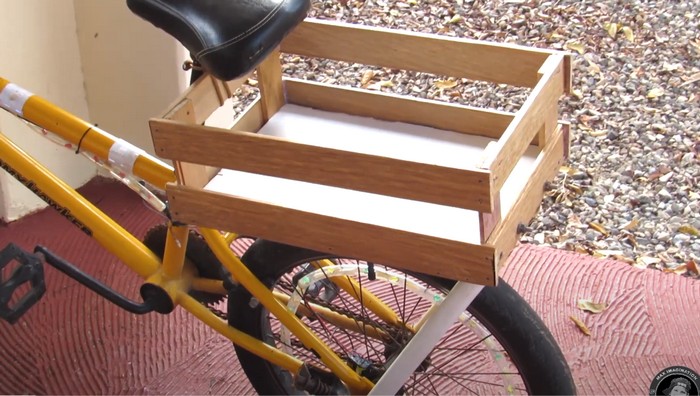 The DIY Bike Crate Basket is a perfect blend of utility and creativity. Affordable yet distinctive, it allows cyclists to carry anything from groceries to books. It embodies the spirit of DIY culture, proving that style and convenience can be affordable. A relatively easy project and a green alternative to conventional bike baskets, it encourages everyone to upcycle with creativity.
How To Make An Awesome Wooden Bike Basket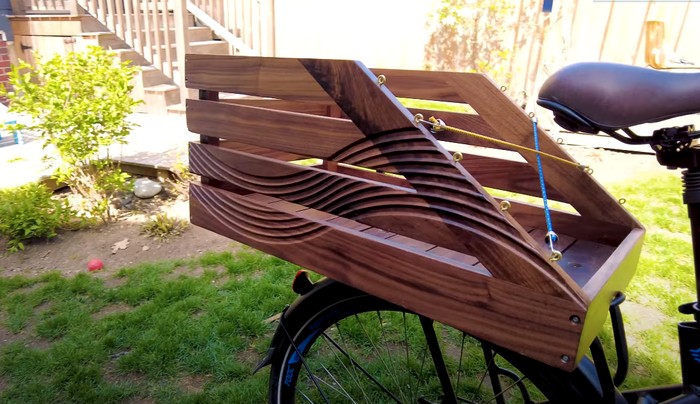 Here, we came up with an awesome wooden Bike Basket idea for making a stylish and durable accessory that elevates your bike's appearance and provides ample space for your belongings. Made from high-quality wood, it effortlessly blends functionality with a classic, vintage touch. So, say goodbye to bulky backpacks or plastic bags, enjoy a smooth cycling experience with this environmentally friendly, space-saving companion, and surely thank me later.
Cheap & Easy Bike Basket DIY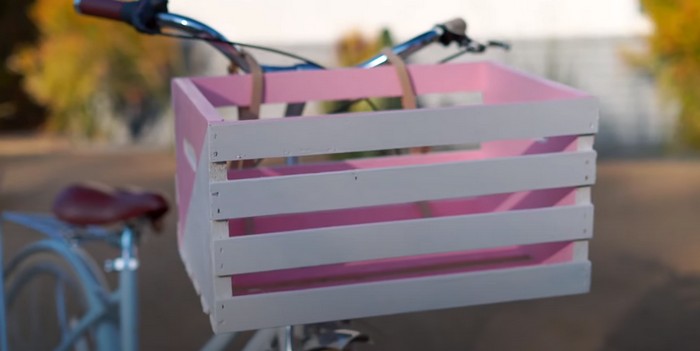 Try this cheap and easy bike basket DIY tutorial for making an affordable yet stylish bucket to enhance your bicycle's functionality and appearance. This charming, feminine-inspired basket has been made to provide ample storage without compromising beauty. Made from simple, budget-friendly materials, this elegant bike accessory is perfect for individuals seeking a chic, practical solution for carrying their belongings while cycling.
DIY Upcycled Bike Basket
Enhance your bike's style with the DIY Upcycled Bike Basket, an innovative and eco-friendly accessory. This basket is ideal for stylish ladies, showcases creativity and personal style, and promotes waste conservation. Its vintage aesthetic complements beauty and functionality, producing a statement piece that doubles as convenient storage for your biking essentials.
How To Make A Bike Basket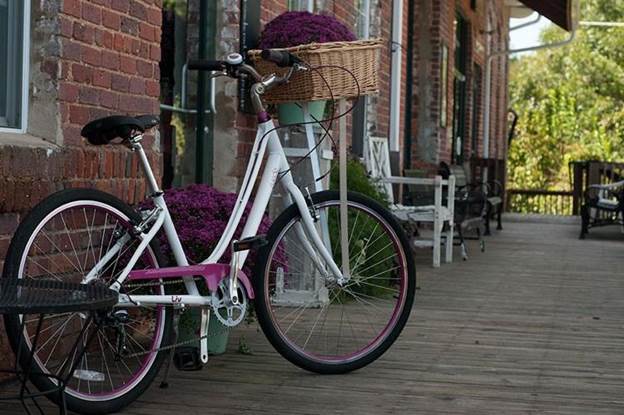 Bike baskets are an excellent way to bring more items with you on your trip, and they typically attach to the front or rear of your bike, so you can easily transport groceries from the store or tools from the garage. Choosing a basket that fits your bike and its accessories and what you're planning on carrying in it is essential. This bike basket is the perfect accessory for cyclists who want to add fun to their rides.
How To Make A DIY Bike Basket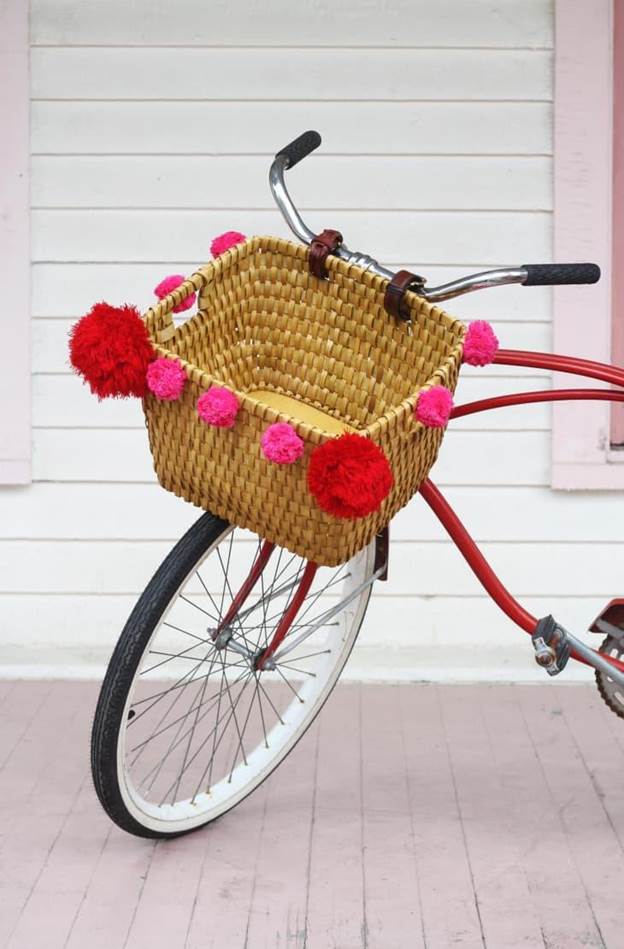 This project will exhibit making a DIY bike basket with a floral front. This DIY basket is easy to make and can be done in less than an hour! It fits on any bike and is perfect for taking a bag of groceries or other things you want to carry. It's incredibly sturdy when finished and very strong.
DIY Wood Crate Bike Basket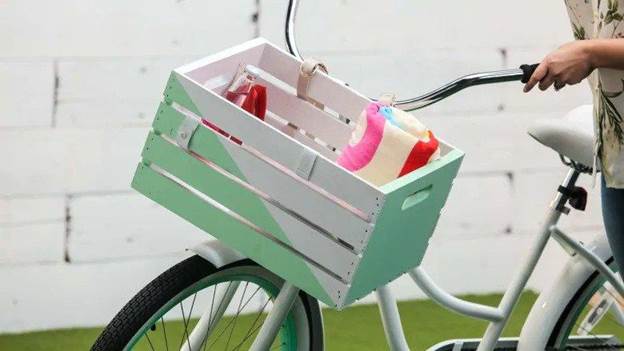 This DIY wood crate bike basket is a fun and easy project to make, and it will turn your ordinary bike into an excellent mode of transportation that you can use to carry around small items. It's easy to make and can be attached to any bike with a few simple tools! This DIY wood crate bike basket is open and unfinished so you can paint it.
You can also see DIY Disc Golf Basket Ideas 
DIY Bike Basket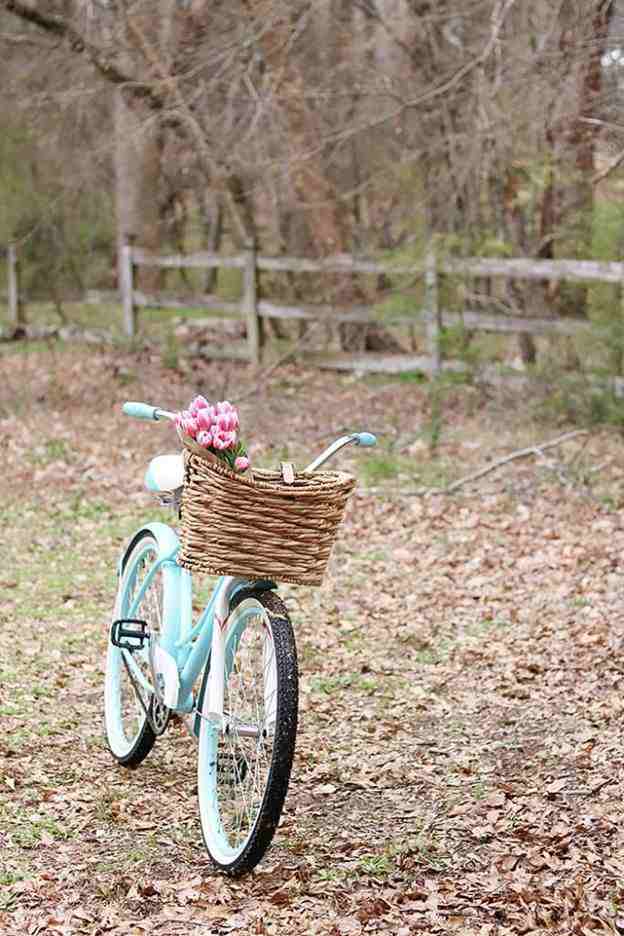 This bike basket is practical and stylish, allowing you to carry all sorts of things on your bike; you can also use an old wicker basket or a plastic one you plan to throw out. These baskets are made from re-purposed bike leather and reclaimed wicker. The straps are cut from the leather of an old seat, then stamped with a message, lined with a wine bag, and riveted to the basket.
DIY Wire Bike Basket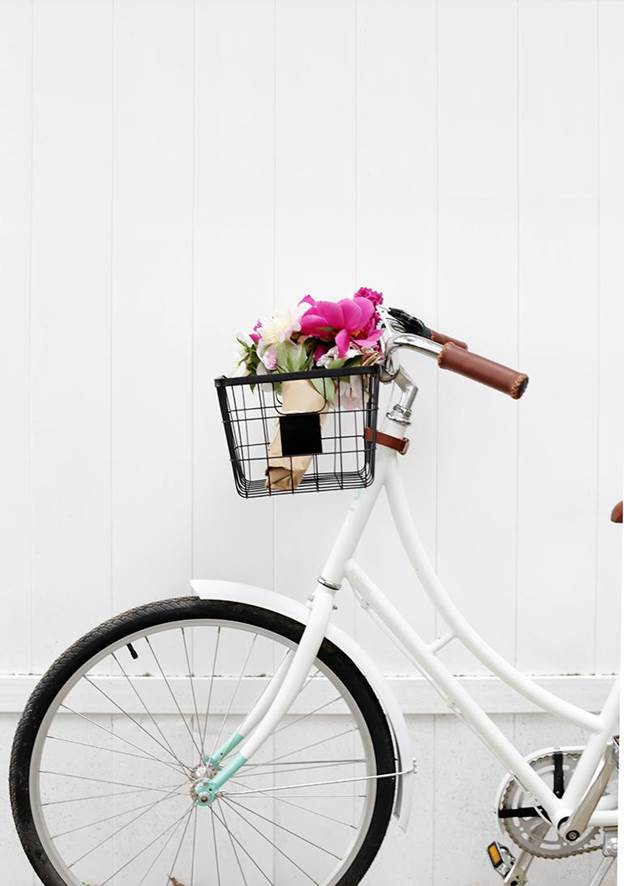 The DIY Wire Bike Basket is a versatile, functional, stylish accessory for any cycling enthusiast. Made using sturdy wire materials, this handmade basket adds a touch of personal flair to your bike, all while providing ample storage for your daily commute or weekend adventure.
DIY Polka Dot Bike Basket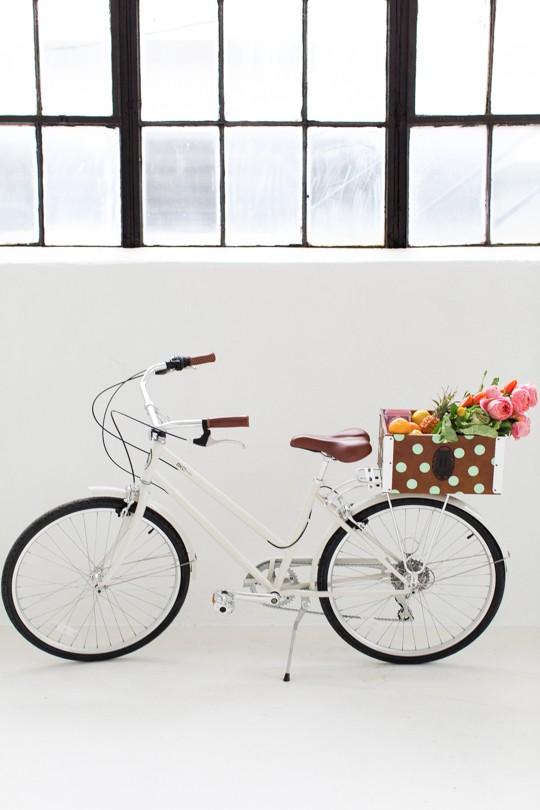 This polka dot basket is a great way to add extra storage and make your bike look adorable. It's made from a wooden crate with foam padding and painted craft paint. This stylish basket can fit most bicycles, so it's great for carrying anything you need.
PVC And Milk Bike Basket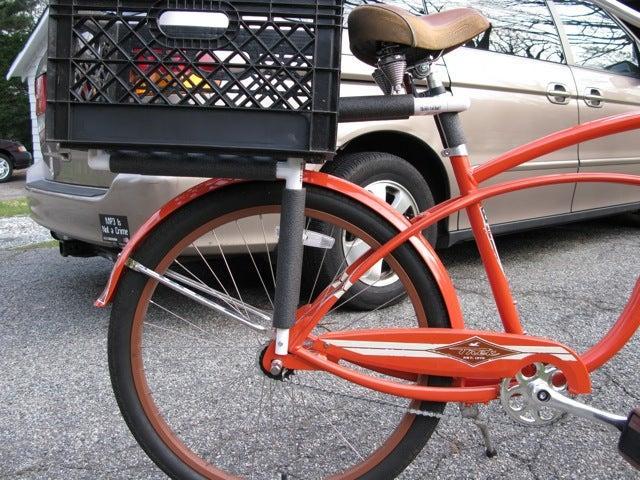 This PVC and Milk Bike Basket is an excellent choice to keep your things and belongings safe while riding, and it has a generous size to hold all of your daily needs and other stuff like groceries. The basket has an easy installation feature that lets you quickly mount it on your bike and remove it when needed.
Front Cardboard Bike Basket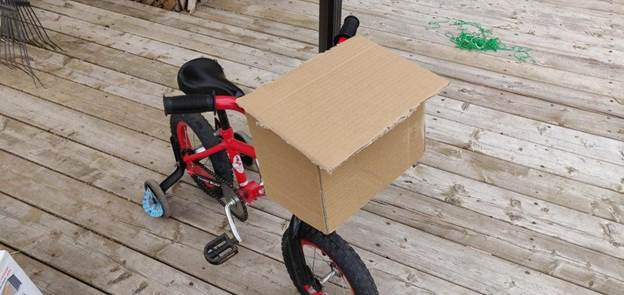 This Front Cardboard Bike Basket is quite fascinating but excellent, and it is a bike basket strapped to the front of the bike. The cardboard bike basket is a unique, inexpensive, and sturdy alternative to plastic baskets. The carton is durable and can hold lightweight items such as groceries, packages, or personal belongings.
DIY Bike Basket
A bike basket is not only a great way to transport food from home or your favorite grocery store. It's also handy to have around for other things you must bring. It's perfect for carrying groceries or other items while keeping your hands free.
DIY Copper Bike Basket
The DIY Copper Bike Basket is a great way to create a unique bike frame; it is easy to do yourself, and the best part is that you can customize it how you would like and use it in many different ways. It'll be an excellent idea to make a decent basket for yourself, and you'll find it quite useful.
How To Attach A Removable Crate To Your Bike
Here, we came with a removable basket on your bicycle that can allow you to tote around some of the lightest items. The basket on this bike is suitable for carrying light stuff; it does not have to distort anything or any part. The basket on this bike is suitable for carrying light stuff; it does not have to distort anything or any part.
DIY Simple Bike Basket
The DIY Simple Bike Basket is an easy-to-build project that will help keep your work and school projects, groceries, and everything you need while on the go organized. This DIY simple bike basket is a great project to make for yourself or someone you know who uses a bike. The best part about this basket is that it's easy to make and keeps everything inside the basket while riding through bumpy roads.
DIY Floral Bike Basket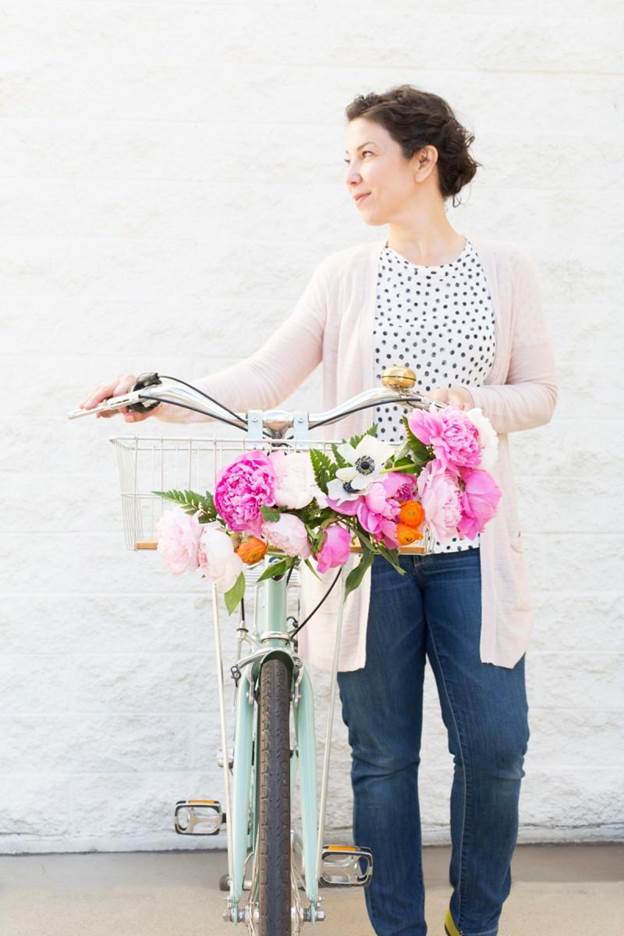 This DIY floral bike basket will make you feel like an outdoor enthusiast. This beautiful, down-to-earth basket can be created in just a few hours, which will help you enjoy the sunny summer days in style. Make it from any material, and choose the flowers and greenery according to your preference. The DIY Floral Bike Basket offers any bike a bright, cheerful style. The best part about this project is that you can customize it with any greenery!
Bike Basket Liner DIY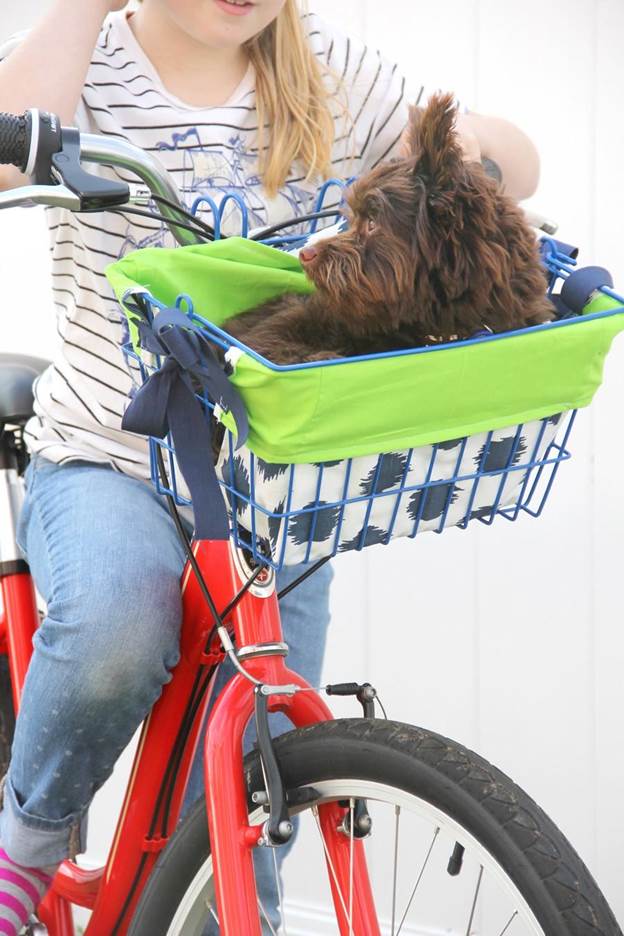 The Bike Basket Liner DIY is perfect for your basket to keep your shopping secure and safe. It is super easy to make and a great way to put that old t-shirt you were about to throw away or other fabric pieces into use. If you're looking for an innovative way to organize and protect your cargo, this DIY liner is the solution.
Floral Bike Basket DIY
If you have been looking for a creative way to decorate your bicycle or anything that requires adornment, this DIY project could be what you were looking for. The basket is made from plastic and steel, and the creator of this design has added some mesh fabric to the front of the basket and filled it with flowers to create a beautiful effect.
How To Attach A Bike Basket
Bike baskets are great because they allow you to take items with you when riding your bike, and often, baskets are attached by leather belts, which can leave marks on your bike's finish. This project shows how to use simple metal hooks that do not touch your bike's metal but rather attach through holes in a strap.
DIY Bike Porter Crate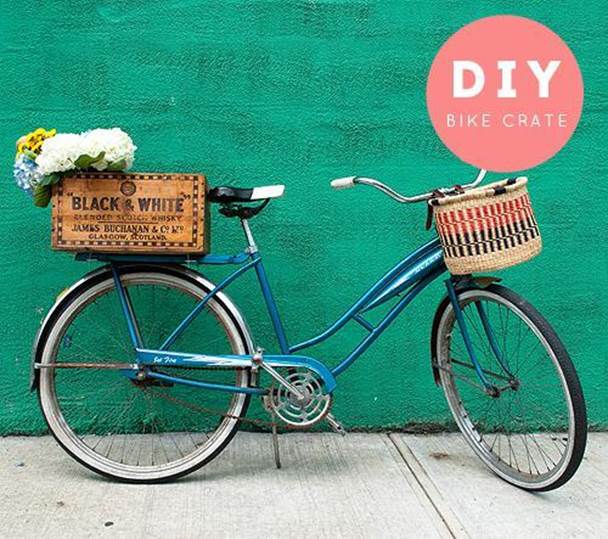 This crate is easy to install and remove when not in use, so feel free to pop it off your bicycle when you get home or inside a restaurant. If you want to carry your cargo comfortably and with style, this DIY bike porter crate will let you do just that. It features a unique vintage-inspired design that's sure to turn heads wherever you go and comes with two baskets so that your belongings are always secure and within easy reach.
How To Install A Front Bike Basket
Installing a front bike basket is not difficult, but it differs from other everyday items you mount on your bike. It will be an easy way to take your stuff with you for a ride and helpful if you have kids, so their toys and snacks aren't around the house.
Tangled DIY Bike Basket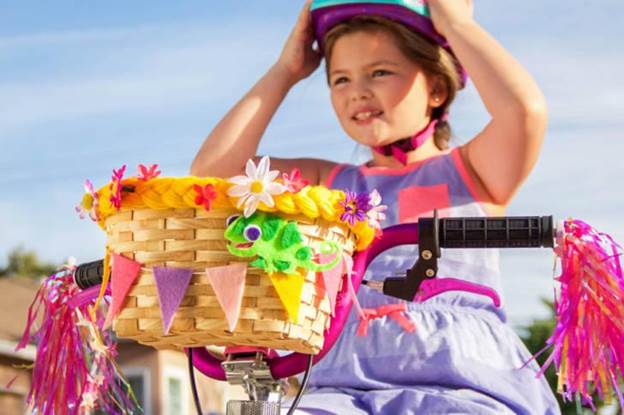 A DIY basket with a nice touch of decorations can turn into an attractive and fun accessory. And it is perfect for holding gifts on special days or even as a bedside table. You can make felt flowers, braid some bright yarn, or let your kids paint their bike baskets using different colors. This simple craft will bring out your creativity; you can also make them for your loved ones.
DIY Bike Basket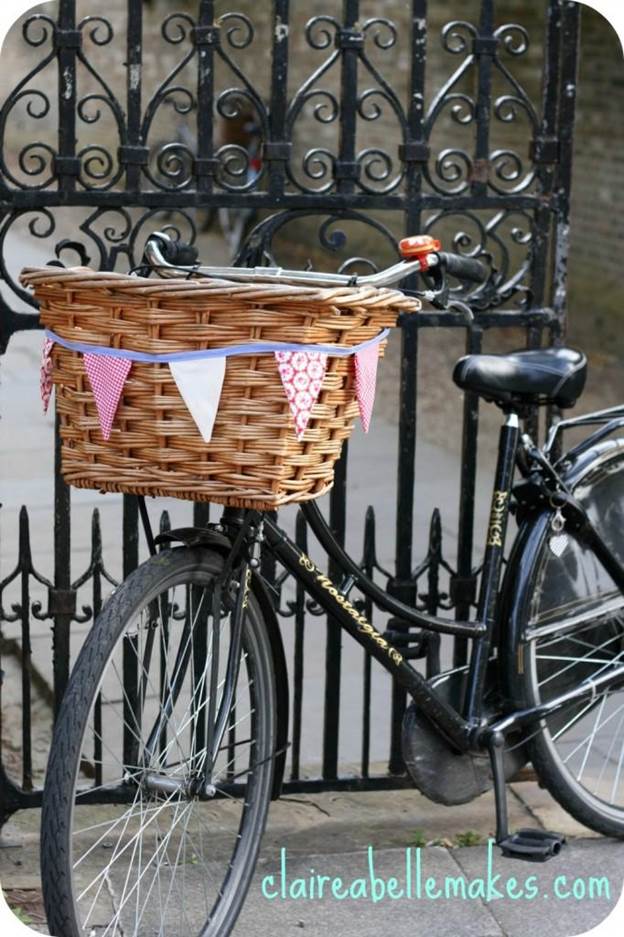 This DIY bike basket is the most convenient and efficient means to transport your daily groceries from the store. Its triangle shape allows for easy loading and unloading at home. This project can be an excellent idea for plastic or metal baskets that have lost much of their structure after years of use.
DIY Bicycle Basket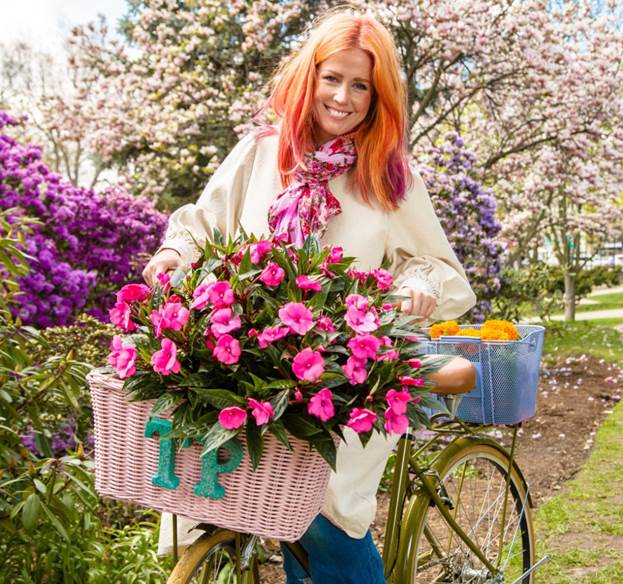 If you want an accessible way to customize your bike, then a DIY bicycle basket is the best solution. You can make this at home and need not buy it from any store. Just get a basket and spray paint it with your favorite color. Glue a piece of wood or metal letters and glitter that adds sparkle. Attach some letters or words to a basket and spray them in any color.
DIY Piggy Bike Basket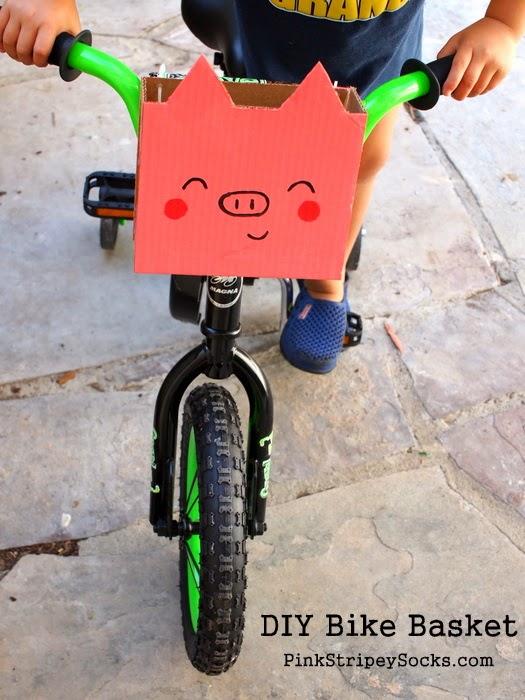 The DIY Piggy Bike Basket is the perfect solution for cyclists who love their kids but hate carrying them around. It will be the perfect DIY bike basket for the animal-loving little kid in your life. Your children will want to ride their bicycles everywhere once they see this adorable piggy basket attached!