Keep your little ones entertained this summer with these DIY Ball Pit Ideas. These 25 DIY Ball Pit Ideas are perfect for kids of all ages. From adults to toddlers, these ball pit ideas are low-cost, easy to make, and constructed from various materials, including cardboard boxes and a plastic storage bin. Toddlers will love all of these DIY sensory play ideas, and you'll love the large number of different materials that can be used to create them. Ball pits are ideal for toddlers and preschoolers because they are so fun to bounce around in!
DIY ball pits are a fun way to get your kids moving, and they make for a great space that's fun to be in. You can create a ball pit at home with just an old water bed and colorful balls. There are options for every playroom style, whether you want something soft and cosy or bright and inviting. Your kids will love taking a dip into these creative ball pits! These DIYs will brighten up your space and inspire creative play, from one that looks like a hot tub to a candy-filled one.
Here are 25 DIY projects to transform your child's playroom into an oasis of fun with one or all of these DIY ball pit ideas.
You Can See: 25 DIY Bird Toys You Can Make at Home
How To Make An Oval Foam Ball Pit
In this fun DIY project, you'll learn how to make an oval foam ball pit out of cardboard. This is a wonderful way to enjoy the fun of playing in a pit without having to create a permanent structure. The finished ball pit is lightweight and easy to disassemble. An oval foam ball pit is not too difficult to make. If you have upholstery foam on hand, scissors, and a sharp pencil, it shouldn't take you more than an hour to build one.
DIY Easy Ball Pit
This is a DIY ball pit that you can make at home. It's very easy and cheap to do; it's also good for your children to play in it. Building a ball pit is easy and fun. If you have an old PVC pipe, you can use it for this project. Just follow the simple steps given in this video, and soon your kids will enjoy hours of playing with their favorite toys or balls in this pit. You can make a ball pit for your kids using inexpensive and easy materials. This is an entertaining project for the whole family!
How To Build A Ball Pit With Slide And Stairs
You will Love this idea for a ball pit with a slide and stairs! Your kids will love it. A ball pit is a great outdoor toy for children. But, if you want your kids' ball pit to have a slide and stairs, you'll need to make one yourself. This ball pit was made from scrap wood and a rug mat. And the frame of the ball pit was built from a wooden board covered with a foam mat. A good idea for parents looking for ways to entertain their kids outdoors in the summertime!
How To Make A DIY Ball Pit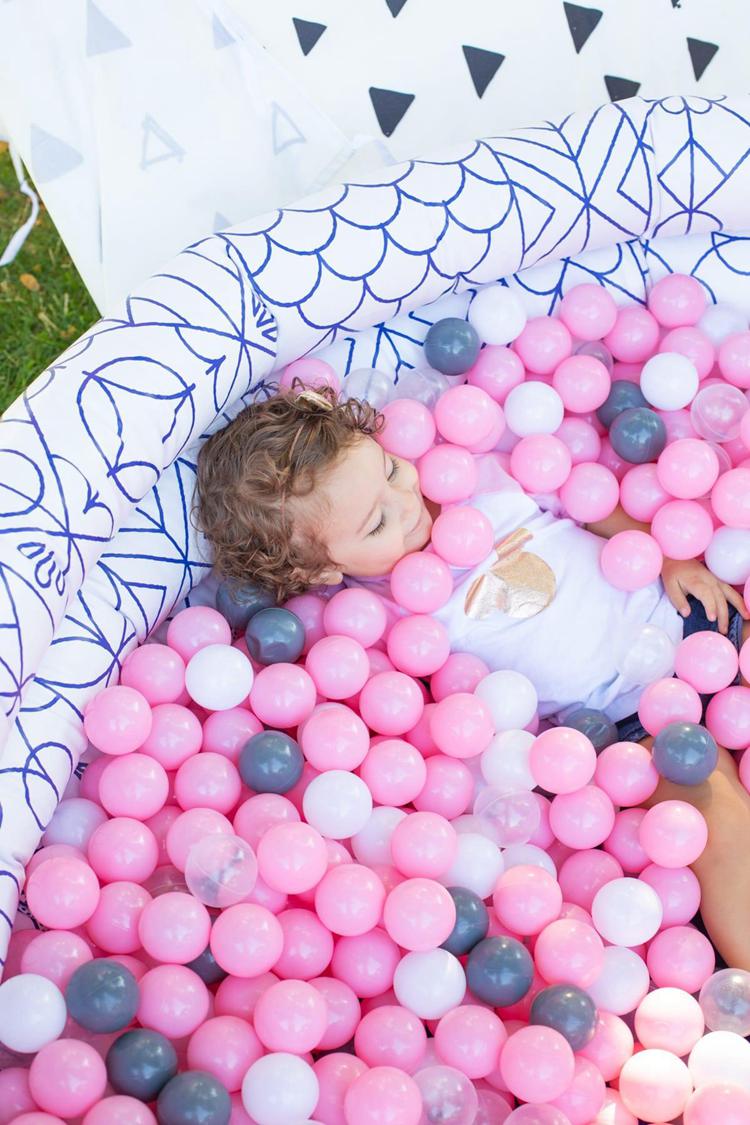 If you are looking for a ball pit for your kids, there is one simple way to do it. All you need is a kiddie pool that comes with a circle. You can fill the kiddie pool with water during summer as well. This means it can perform two tasks perfectly. This can be done at home using the kiddie pool or plastic tarp. You can also fill it with sand and use it as a sand pit for summer. You can also use an inflatable or plastic pool designed for children if you don't have access to a kiddie pool at home.
DIY Ball Pit
Let your kid make the most of their time in the playroom with a DIY ball pit! This project is easy for beginners and will take no time to assemble. Create a ball pit with your kids that you can use throughout the year. This ball pit is made from PVC pipe, netting, and pool noodles. After building the frame assembly, cover it in a net before cutting pool noodles on one side and installing them on all pipes. With this project, kids can have fun and use their creativity to make many different creatures using only pool noodles and googly eyes!
DIY Ball Pit With Slide
If you love the idea of your child having her own ball pit but feel that it might be too much work or cost too much money to purchase one, this could be the perfect DIY project. The creator of this project used scrap materials on hand to make the slide, but if you don't have any scraps handy, many stores will sell short pieces of plywood and decking boards, which you can use to create a similar version at a much smaller price point. This easy design is perfect for younger kids, but you can use an appropriate ball pit size based on your child's age. It's a wonderful way to help them learn colors and coordination while having fun!
DIY Foam Ball Pit
This playful ball pit is easy to make and a blast for kids of all ages. You can make it in different sizes, depending on your home space. Create an instant ball pit perfect for kids of all ages with this DIY Foam Ball Pit. The fun, colourful design is made from easy-to-cut foam that you can easily glue together to create a circle. Just pop it open and toss in the balls for tons of fun! This super fun play centre is engaging and educational for your little one, plus it's easy to make!
DIY Ball Pit
Are you looking for an easy-to-make ball pit? Do you have time to make it yourself? Then, this project is perfect for you. It will teach you how to set up a cute ball pit with all the necessary materials. Even though this is a DIY project, it's worth investing your time because your infant will surely love it! With this DIY ball pit, your little one can have fun and play safely and stylishly. With this video, you will learn how to make a ball pit for your baby that is safe and easy to use.
 GAGA Ball Pit DIY
Are you looking for a great DIY project? Then this gaga ball pit is just what you need. It is super easy to make and can be given a unique look by adding some paint and your personal touch. Once finished, it's easy to pack away and keep out of sight when not in use." This gaga ball pit is the answer to your prayers! It is easy to make and sturdy enough for adults and kids to enjoy. The GAGA Ball Pit DIY comes with all you need to build this amazing playroom toy.
DIY Toddler Ball Pit
This project is delightful and easy to make, and it's a great way to keep kids occupied for hours. All you need is a pack-n-play or other small enclosed area, some plastic balls, and a little creativity. Fill the play area with balls, then let the kids free roam! This can be a perfect DIY toddler indoor activity that would keep your little one busy and happy in the house. Need more balls? Just go to your regional dollar store for some. This ball pit is the perfect way to keep your little one entertained! It's easy to make and will keep them occupied while spending a few hours in the house or if they need some alone time.
DIY PVC Pipe Ball Pit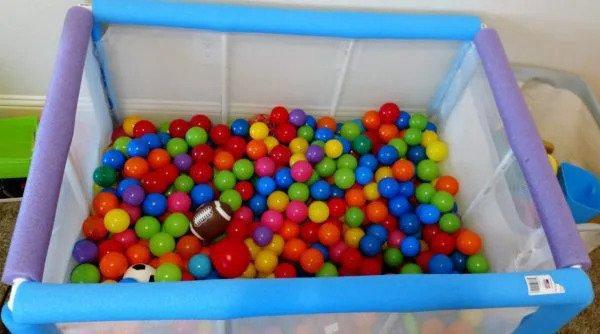 This PVC pipe pit is perfect if you are looking for a simple and cheap DIY ball pit. This PVC pipe ball pit project is perfect for making for your children. The floor of the DIY PVC pipe ball pit is lined up with pool noodles for safety purposes, and it is also decorated with PVC flowers to make the pit beautiful. The DIY PVC pipe ball pit frame has lattice boards attached together with screws and brackets. No tools are required to assemble this project, but one tool is needed - a drill.
Homemade Ball Pit Using Pool Noodles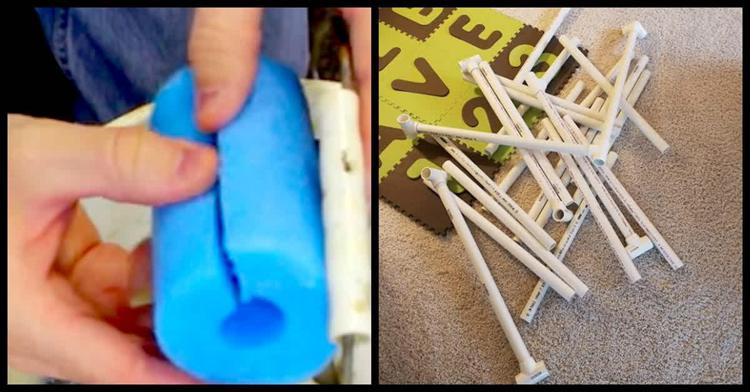 This Homemade Ball Pit Using Pool noodle is a simple and fun way for kids to kick back and relax. Make a simple ball pit using pool noodles and colored plastic bags. Kids will love playing in this homemade ball pit, and it's a great way to keep them active while playing indoors. Ball pits are popular indoor or outdoor spaces for kids to play, so why not make one home for your child? This ball pit is perfect for any kid's party and great for kids of all ages. This homemade ball pit will make your little ones feel like they are at the playground and can entertain the little ones for hours! It's time to grab a few pool noodles and make your own ball pit!
How To Build A Ball Pit On Your Balcony
Playpen balls are a perfect size and shape for a ball pit, but they aren't always easy to find in the right quantity. You can buy a bag of these balls online or at any number of toy stores. This ball pit is the perfect way to bring fun and color to any large open space in a home. It doesn't matter if it is a balcony, basement, or a spare room; as long as there is plenty of room to build everything out, this DIY project is doable. And if you follow these step-by-step instructions, you will have your own playable ball pit for much less than it would cost to buy one premade.
Homemade Ball Pit
Ball pits are a fun playing space at parties and outdoor events. But it will be more fun if you have one for your kids. The ball pit is a fun playing space for your kids. You can make one for them at home by creating a ball pit in a pack-n-play. Make a ball pit instantly, and let your children have hours of fun with this DIY Toys tutorial. Fill a playpen with a couple of hundred foam balls and let your children play in the colorful pit. It's easy to set up, and when you're done playing, just place the balls back into their storage pack!
DIY Baby Ball Pit
You can even use the pack-n-play to house your baby while sleeping. No need to buy a high chair; place your baby on top of it and let them have a rest. Its portable nature also makes this product great as a travelling accessory as it can easily be moved from one place to another. This ball pit has a large capacity with loads of storage space that comes in handy when organizing balls before playtime. It's perfect for indoor play and will not take much time or money to set up. It can be done with a few plastic balls and a pack-n-play that you probably already own.
The Making Of A Ball Pit
The making of a ball pit is not only a fun project but also a very useful one. The balls are appropriate to be used by a child in his bedroom, playroom, and garden. The ball pit is a perfect plaything for kids of all age groups. They are excited to spend long hours playing with balls and toys. But they tend to get dirty very soon as they sweat and drop many things in the pit. It is easy to clean after using it, but it takes time. For a large ball pit, you will need an area of at least 15 feet by 15 feet, without any obstacles like furniture or corners. You can also build a small ball pit inside your house if the space available is not sufficient for another big one
DIY Ball Pit For Dog
You can construct a DIY ball pit for your doggy. This awesome ball pit is large enough for your dog to play with but not so giant that it will take up too much space in your house or apartment. Making a DIY Ball Pit for your dog is a fun and easy project that will keep them entertained for hours. Plus, it gives them another place to play and get into mischief. You'll need less than five minutes to put it together and make your pup an endless source of entertainment! You will need lots of small balls or a few big ones, depending on your puppy's size!
How To Build A Ball Pit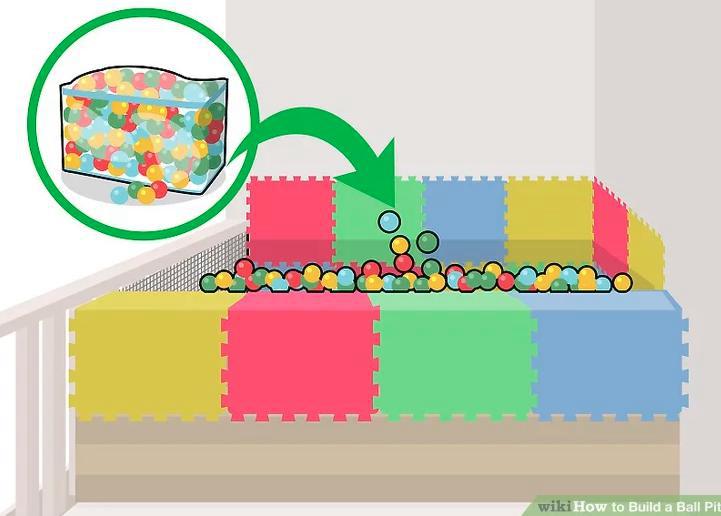 If you enjoy playing with balls, you have probably wondered how to make a ball pit. Luckily for you, creating one at home is easier than you think. A ball pit is necessary for any child, but building one requires serious thought. It would be best if you considered your child's age and ability level when choosing a location and size for the pit. Beyond that, a few simple tools and materials are required to build a robust ball pit. The soundest way to get your little ones to do this is by building a ball pit together! This DIY project will give your kids hours of entertainment (and you might too).
DIY Ball Pit
Now your child can have their own ball pit! Fill the kiddie pool with your kid's favorite colored plastic balls to create a ball pit at home. With just an inflatable kiddie pool and some balls, this DIY project is easy peasy. All you need is an inflatable kiddie pool, plenty of plastic balls, and a little imagination. Let your kids get creative, and watch them bounce, slide, roll, and crawl through hours of fun. This DIY ball pit is a great way to provide your kids with hours of fun while enjoying the warm weather.
DIY PVC Ball Pit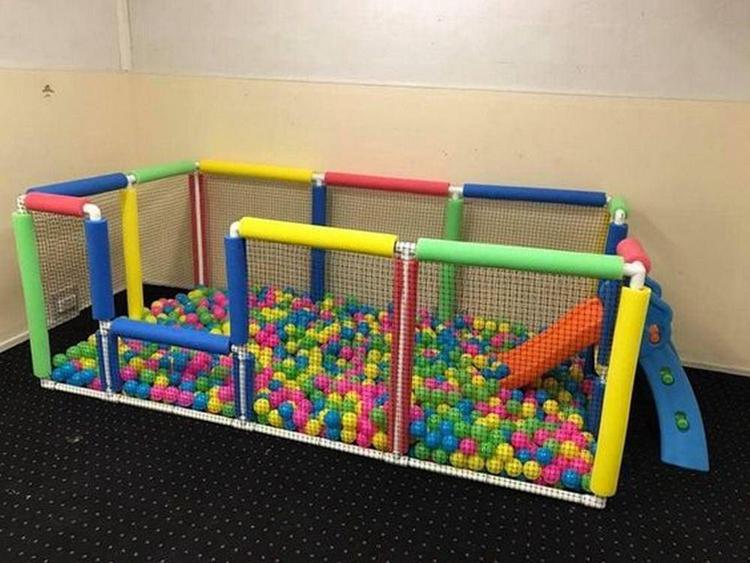 Anyone who loves playing in ball pits will flip for this awesome DIY PVC Ball Pit. Making a ball pit is easy. All you need to do is attach pool noodles and netting to the inside of a PVC pipe to create a safe play area for your kids. It's easy to make, inexpensive and adorable, but most importantly, it's perfect for all ages! Put together this DIY PVC Ball Pit, so your little ones can play in the pool of their dreams. Made from inexpensive PVC pipe and pool noodles, it's an easy way to give your kids a play area that's safe and fun!
DIY Ball Pit Build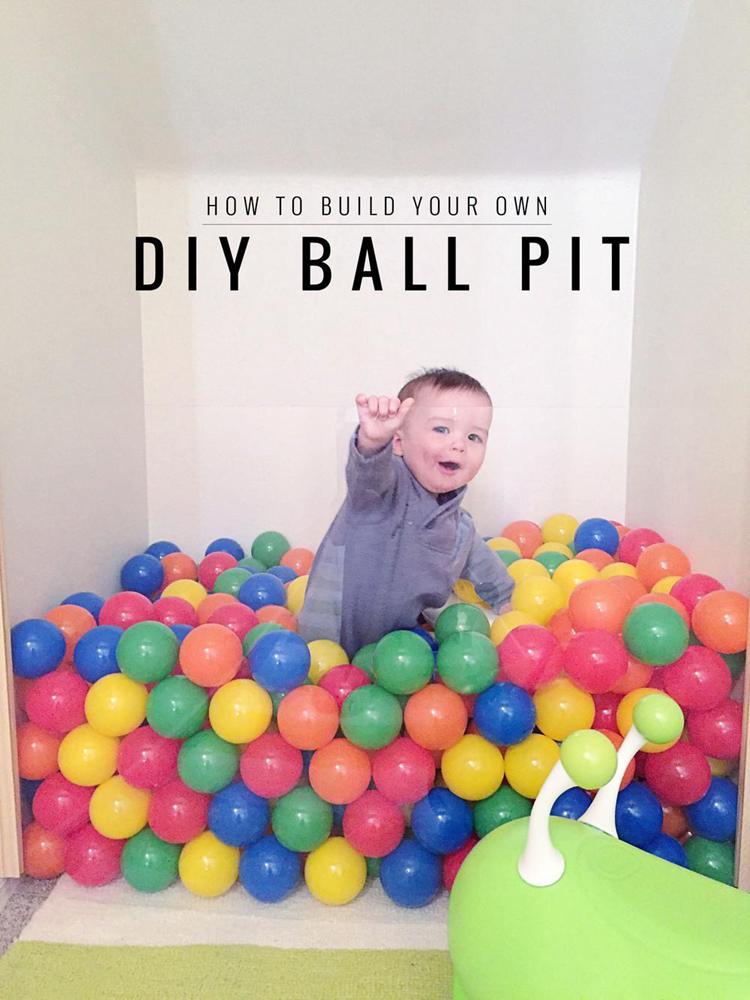 Do you have a giant ball pit in your living room right now? No? That's too bad. You could make one if you tried, but it would require effort and time, which is the last thing you want to spend on your kids. Instead, why not just build this cute DIY Ball Pit that your children will love for hours? This DIY project will keep them busy for hours, and it fits perfectly in any corner of your living room. You can make one for your kids or even for yourself!
Mini Ball Pit DIY
This nifty mini ball pit is a simple project to make at home. It can be used for kids' birthday parties, Easter egg hunts, or fun! The balls inside this DIY ball pit aren't the same as in a proper ball pit, but you can use your imagination! For example, crafts such as this ball pit are good for sensory play with kids that have autism or Asperger's syndrome. They also help develop fine motor skills and promote playing together with others. So what are you waiting for? Let's get started!
Homemade Ball Pit For Babies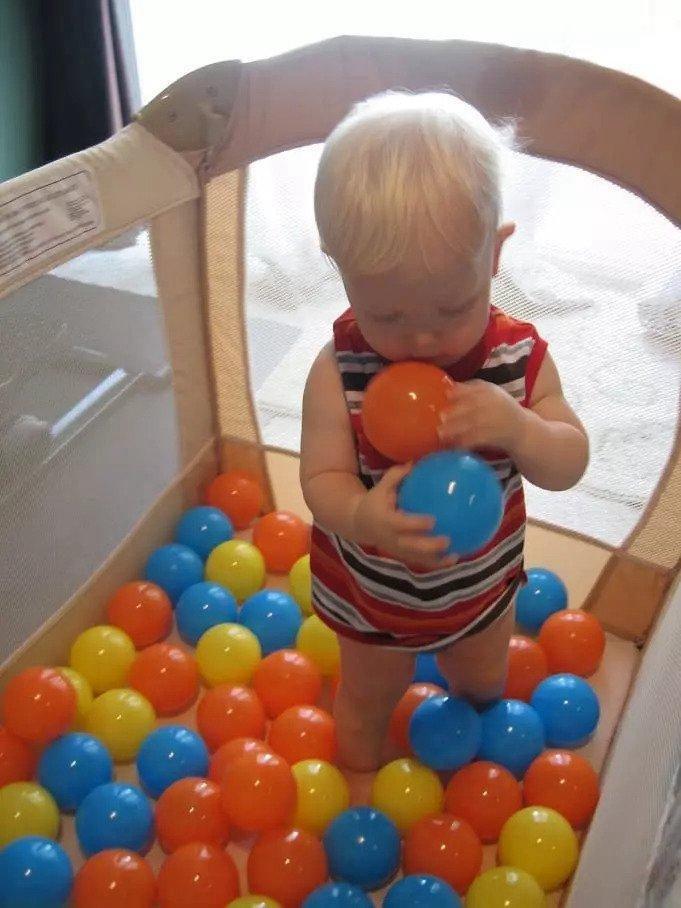 A ball pit is a fun way to entertain kids at birthday parties and sleepovers. The ball pit is a must-have for babies aged six months and above. This DIY ball pit is surprisingly simple to build, and you can use plastic balls or foam balls to fill it up. Once you're done building the ball pit, take it along to your baby's next playdate and watch him roll around in delight as he bounces back in time to puppyhood. The best part is that you can build your own ball pit using materials around the house! This homemade ball pit requires only a few basic supplies, including plastic balls and cups.
How To Make A Mini Ball Pit
It's time to get your kids to play with the best toddler ball pit. These DIY Ball Pits are perfect for the little ones and will be perfect game-time accessories. Fun, safe, and easy to clean! Here's your chance to build a ball playroom or fort using the world's favorite objects! You'll learn how to make a DIY Mini Ball Pit that you can decorate with your child and add to with an endless supply of balls. This tutorial will inspire you to create balls pit fun with simple step-by-step illustrations, creative ideas, and handy tips.