The chilly weather is back with a vengeance, and it's time to get ready for the chillier months ahead. As the temperatures drop, so do your body temperatures, making you more susceptible to illness. To help boost your immune system, you need to stay warm with cozy slippers. While they may seem like an easy summer project, you'll want to take extra care when choosing the right type of fabric since it'll be touching your skin. Plus, there are many different sizes and styles to choose from! We've looked through all the patterns we could find and developed some unique Cozy Slipper Sewing Patterns for you. Check out these tutorials and start sewing!
Comfy Free Slipper Sewing Patterns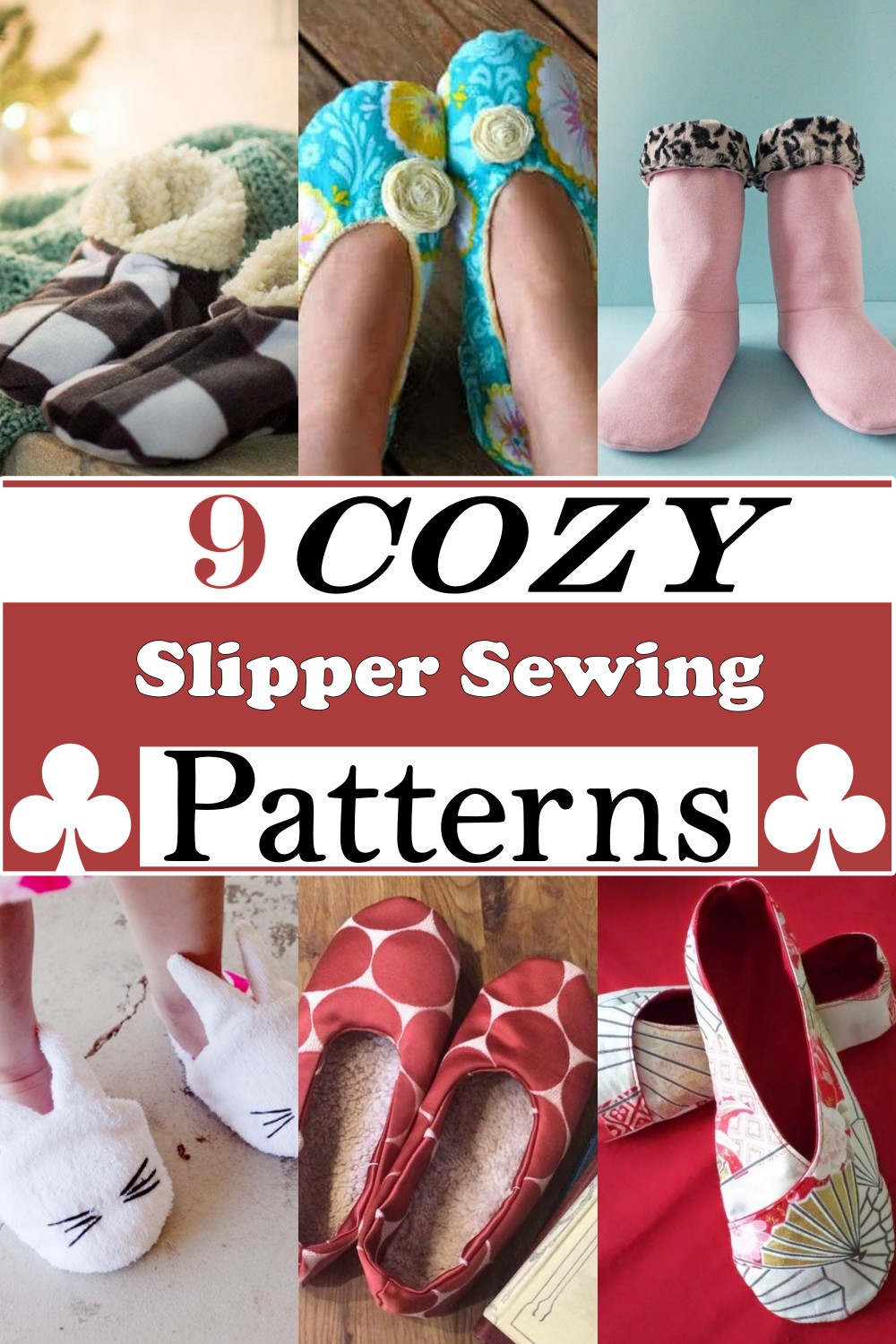 Sewing your own slippers will make you feel secure in the knowledge that no one else is wearing the same exact pair. Plus, you can customize the style to fit your personality or your hobbies, whether you're a gamer, a bookworm, a gardener, or anything else. The patterns below are relatively simple and quick to put together. Some don't even require a sewing machine—you just need to know how to hand-sew!
You Can See: 16 Free Hoodie Sewing Patterns For Unique Look
Fleece Slipper Pattern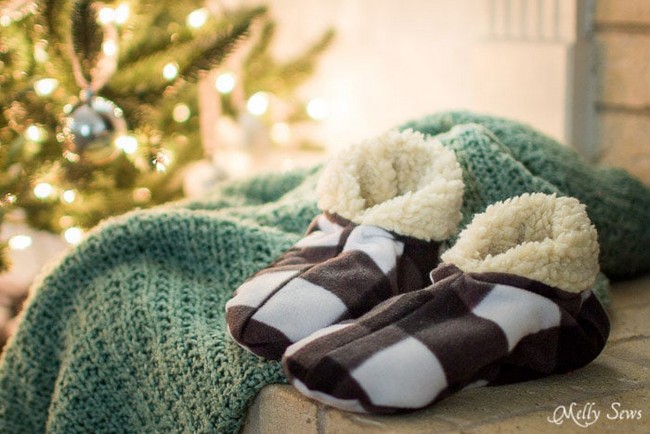 The Fleece Slipper Pattern is a cute, ideal pattern for the winter season. Keep the cuffs over your ankles or flip them downward. The pattern is easy to follow and can be customized to fit everyone's preferences! These cozy fleece slippers are like the ones you see in stores, but they're easy to make yourself. The fur lining keeps your feet extra warm, and the cute designs are perfect for snuggling after a long work day. These will make you comfortable every time you put them on!
by Mellysews
Kimono Slipper Pattern Free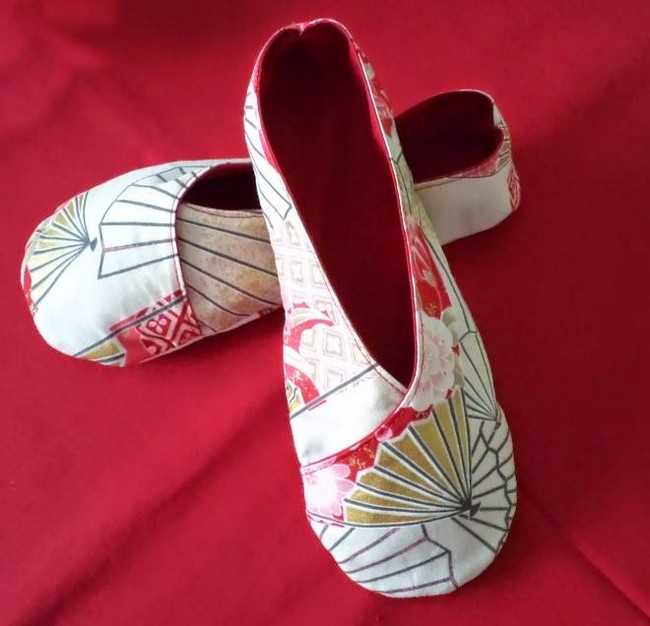 Take comfort to the next level and create these comfy slip-on in your favorite print or solid color. They have a simple construction perfect for beginners and come together quickly too! Kimono slippers are the perfect footwear for lazy days. They look great, but you can make them in seconds! With a slip-over design and simple construction, these slippers fit everyone. Whether you're looking to relax with a cup of tea or fill that late-night Netflix queue, these slippers will keep your toes warm.
Photo and tutorial by Esheepdesigns
pattern: Laurenefabrications
How to make slippers in ANY size
Are you looking for cute, affordable, easy-to-make slippers for your entire family? The easy Fleece Slippers pattern is just what you need. This pattern is in different sizes, so everyone will be able to find their perfect fit, including children, men, and women! Both men and women love the look of these handmade fleece slippers. The fleece is incredibly soft and warm, perfect for cold winter nights. Also, the rubber band around the opening keeps them snugly on your feet, while the non-slip sole helps with stability while walking.
Homemade Flannel Fabric Slippers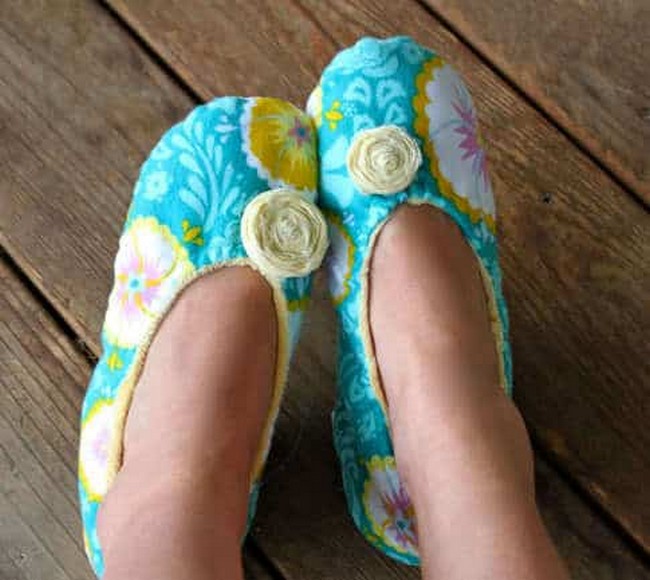 These adorable slippers are a must-have for all who hate the feeling of cold feet. They have a non-slip sole, so you can wear the slippers anywhere in your home without worrying about slipping and falling. On top of that, their over-the-heel design prevents any nasty marks on your floors. They also have a cute fabric flower above the toes and an overall cozy design that you want to wear all day long and forget about shoes!
Supersoft Slippers Pattern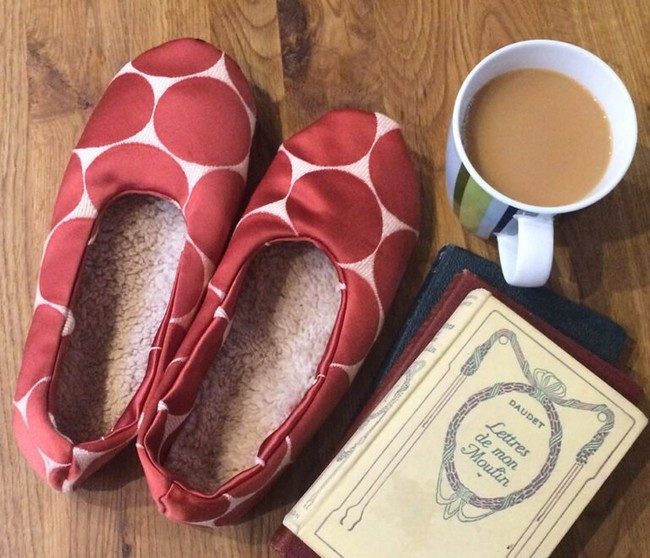 These slippers are so comfortable that you'll want to wear them any chance. Their soft, fluffy interior bottom and snug slip-on shape make it feel like there's no distance between your bed and the kitchen. They're perfect for lounging around the house with a rounded opening that is easy to slip into and out of." Cozy slippers don't need to cost a fortune to make. With this pattern, you can easily whip up an adorable pair of cozy slippers for yourself or anyone that could use some love. This pattern is perfect for any beginner sewer and quick enough to give as a last-minute gift this holiday season!
by Laura Casey for Bernina blog
Free Slipper Boot Sewing Pattern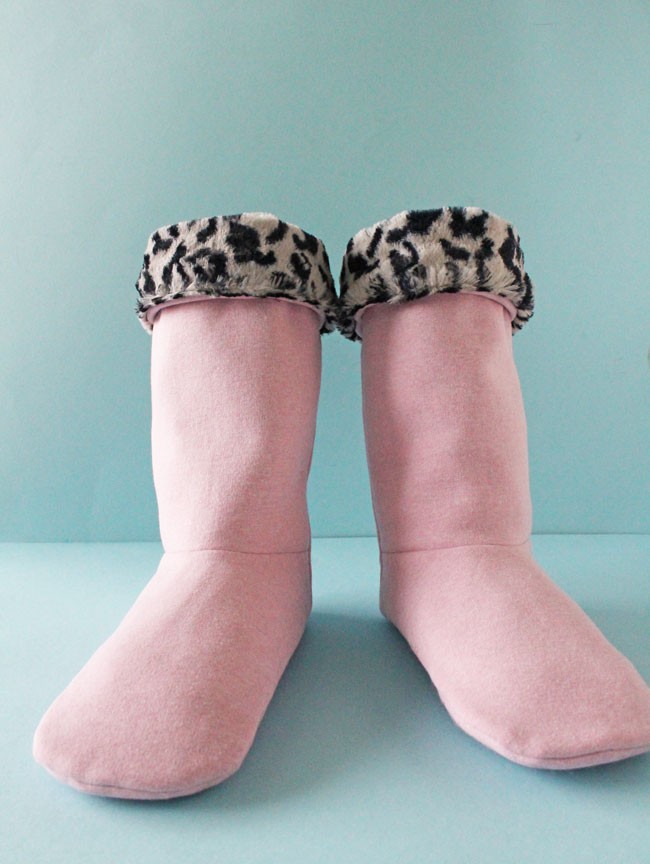 Who said home accessories had to be boring? Give your house a new look with these boot slippers pattern. Just like the Christmas stockings, they will keep your ankles and lower calves warm during the cold winter days. They are lined and have a non-slip sole and faux fur cuffs that complete their look. You can sew them in no time and make them a gift for family or friends' birthdays or Christmas! The pattern has easy-to-follow instructions, and you can use as many colors as you want to make these slippers your own!
Toddler Bunny Slippers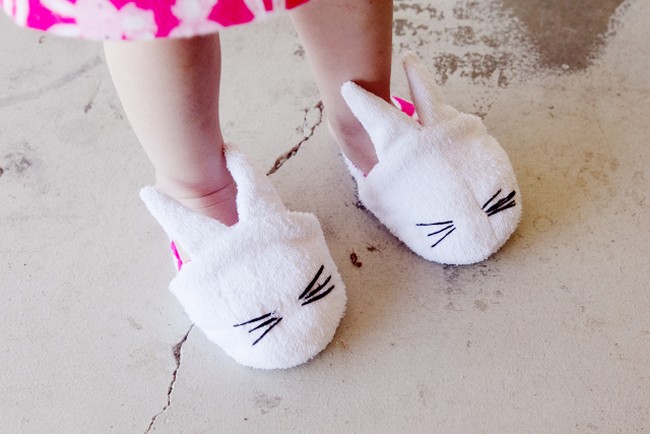 The perfect shoes for little ones who love bunnies, these bunny slippers will quickly become your child's favorite footwear. The upper is made of comfortable, cozy fabric, while the inside is lined with soft fleece. The bunches on their belly and feet add to the cuteness of these bunny slippers for kids. The textured sole has a non-slip grip pattern to keep feet in place. The feet of these slippers are in different sizes so that you can get the best fit for your child's feet.
by AikHeotay (Google translation)
Fleece Slippers
Make your own Fleece Slip-on Slippers. This pattern is for slippers that fit a wide range of shoe sizes, and the sole is made for walking on any surface. The pattern uses four pieces of fleece cloth, which you cut out in advance and then sew together. In addition to that, you also need an elastic band for the upper foot. The lining makes it soft inside, and the exterior fabric makes it durable outside - perfect for all situations.
by Lovetoknow
Turn old flip-flops into fashionable jean slippers
DIY your chic denim slippers with this simple pattern. The construction is quick and easy, making the slippers a great DIY project for those who don't have much sewing experience or those looking for a quick, stylish fix for their favorite flip-flops. Transform your old jeans and flip-flops into comfortable slippers that look great! Cut two pieces of jeans and sew them together, then cut holes for the toes and sew a sole onto your flip flop. You can choose a visible seam to add a stylish detail or sew them with an invisible seam for an even more seamless look.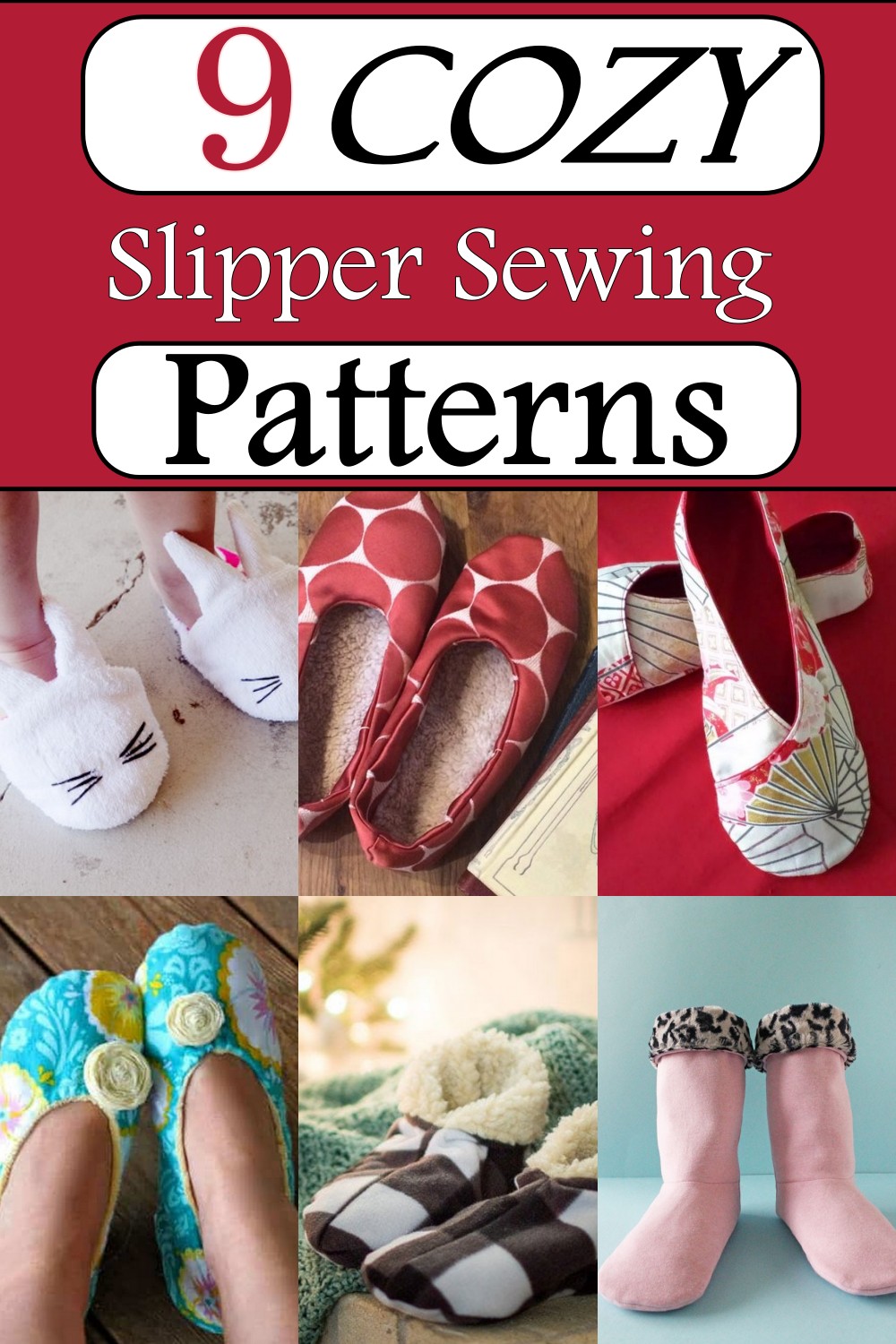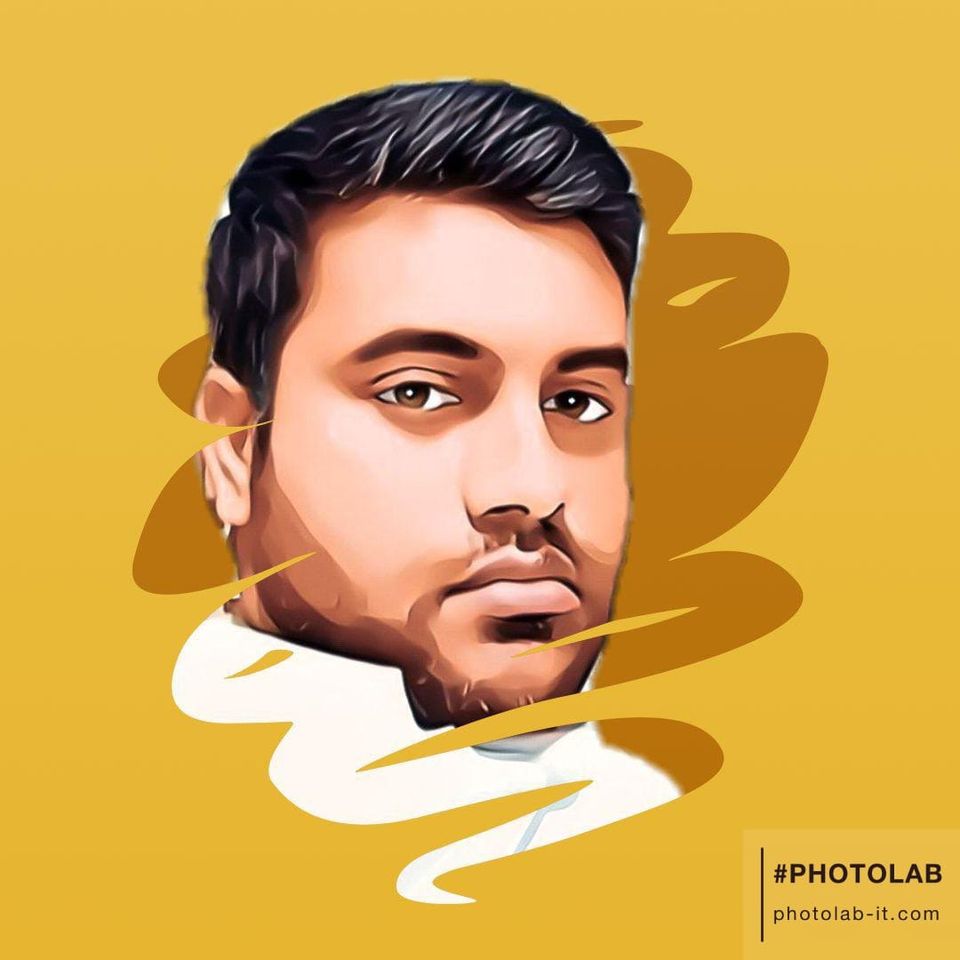 I am Raza, a crafts expert with 6 years of experience. I run this site for DIY lovers to provide the most exciting projects and ideas for your home, office, and everyday life. See More