If you plan to build your fish tank, you will need to know how to light it up. Lighting is one of the most critical aspects of aquariums because it can affect the health and well-being of your fish. It also affects the color of their scales and their overall appearance. If you want to create a beautiful aquarium with a great striking lighted ambiance, you should consider adding some DIY Aquarium Light Ideas to it. These lights can help you illuminate your tank in different ways, and they look great.
DIY Aquarium Light Ideas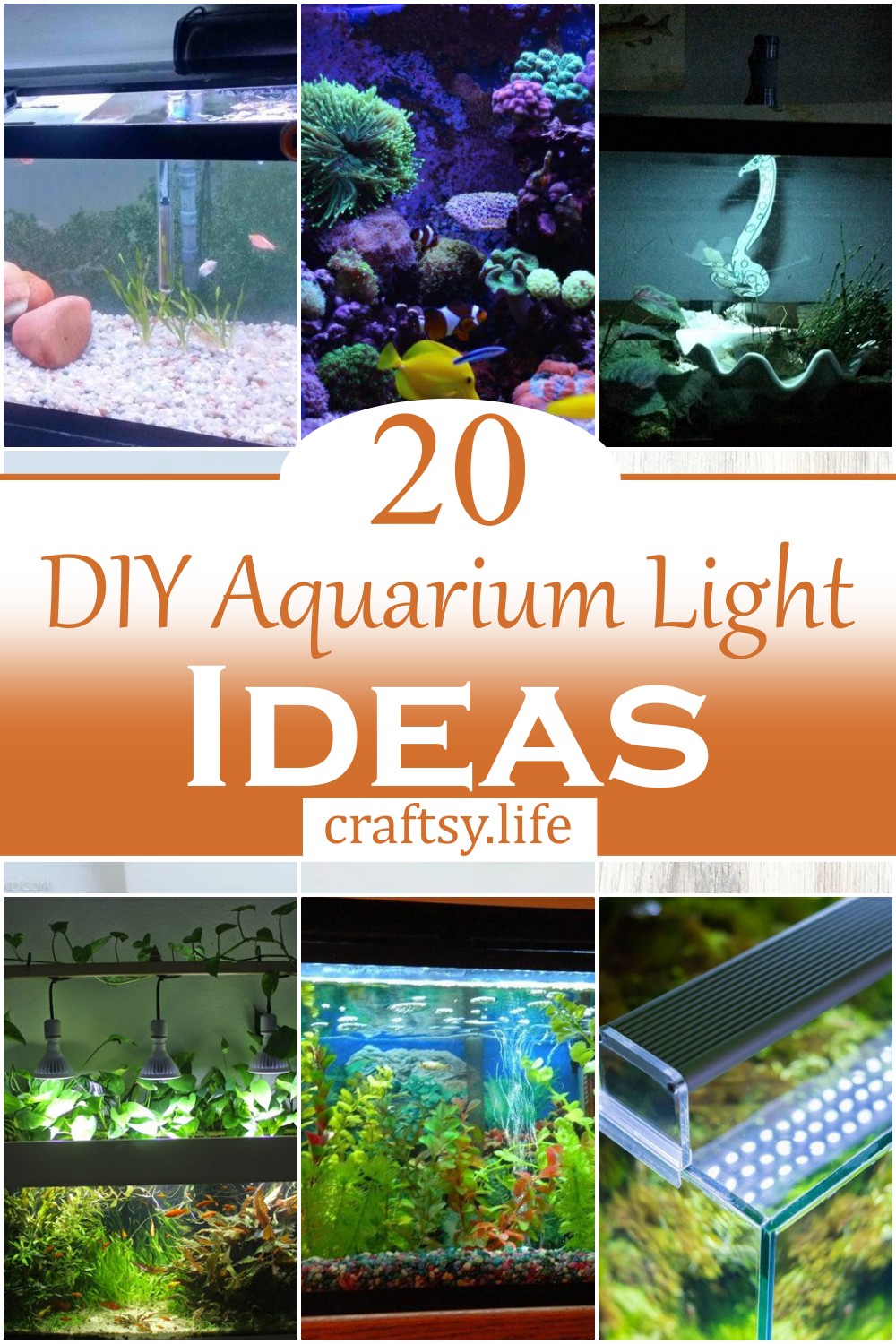 If you're looking for an excellent and inexpensive way to light up your aquarium, then it's time to get creative! Many DIY aquarium lighting ideas will save you money while providing your fish with adequate light. There are various types of aquarium bulbs available in the market which you can use to illuminate your fish tank. However, if you like to be more creative with your fish tank lighting, then here are some DIY Aquarium Light Ideas To Illuminate The Fish Tank options that you can try. These aquarium light ideas are beautiful and can be a great addition to your home or office. They can also be expensive, especially if you want a top-of-the-line tank with all the bells and whistles.
Were you looking for easy, appealing, and affordable aquarium lighting? Then this article is just perfect for you. You may consider several things while trying out some DIY aquarium light ideas to make your fish tanks even more beautiful than they already are. Good lighting will enhance your viewing pleasure, but it can immensely improve the quality of a nature aquarium setup. The most important components in your fish tank are its lighting system, filtration system, and heaters. So without wasting any time, put your crafty hands on this collection of DIY aquarium light ideas to make your fish tank a fabulous masterpiece for home decor.
DIY Aquarium Lighting With RGB LED Strips
This project uses RGB LEDs to create a fun and colorful light show for your aquarium. Start your marine or freshwater aquarium to life! The AquaRay LED freshwater and saltwater aquarium light bulbs come in different sizes, enabling you to choose the best fit for your tank size. These LED you can use LED strips for any freshwater or saltwater setup. It is compatible with freshwater tanks and coral. You can also use it with reef tanks. This tutorial will show you how to create your own LED aquarium light with RGB strips and a controller. It will be an all-in-one solution that allows you to control the light in your tank by simply turning it on and off or by adjusting brightness, color temperature (from warm white to cool white), and flashing patterns.
Planted Aquarium LED Light DIY
Planted aquariums are popular among hobbyists and provide an alternative to traditional fish tanks. They provide oxygen, purify water, and make your aquarium look beautiful. However, growing plants in an aquarium often require additional equipment that is expensive and difficult to maintain and the frequent replacement of plant bulbs. It requires decent lighting, and if you want to put plants in your tank, this can be even more difficult if you wish for an aquarium with a good LED light that is cheap and easy to set up and capable of growing plants in your aquarium.
LED Aquarium Light DIY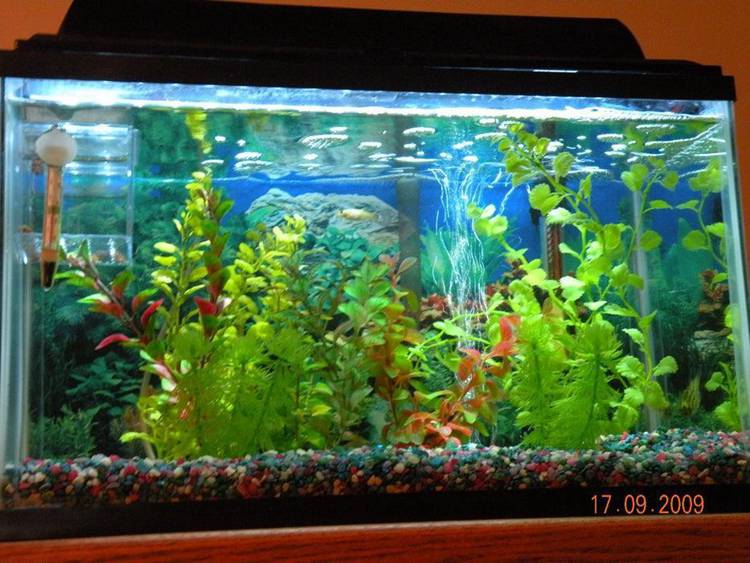 LED aquarium light is a simple DIY project that will add atmosphere to any tank. It is totally for aesthetic purposes and illuminates your aquarium, making it relatively easy to see inside the tank and locate all the properties. This DIY LED aquarium light will light up your tank with ease, making it much easier to see inside and discover the fish or other creatures you love. The glass is plexiglass with holes drilled into each sheet by hand. This light stands out from others because it's all up to you. You can customize each part of your creation based on your needs and wants.
DIY Underwater Aquarium Light
This DIY Underwater Aquarium Light is a great design to illuminate your fish tank, and It has several advantages over standard aquarium lights. It glows soft white color and is more natural without flickering, has no UV, can be submerged in water, and has low power consumption and a long life span. Moreover, this set is compact and easy to carry around so that you can take your little pet worldwide with you! You don't have to be a professional marine ecologist or wealthy collector of exotic fish to have a beautiful underwater aquarium. This DIY Underwater Aquarium light is easy to build, affordable, and highly effective.
Aquarium LED Lighting DIY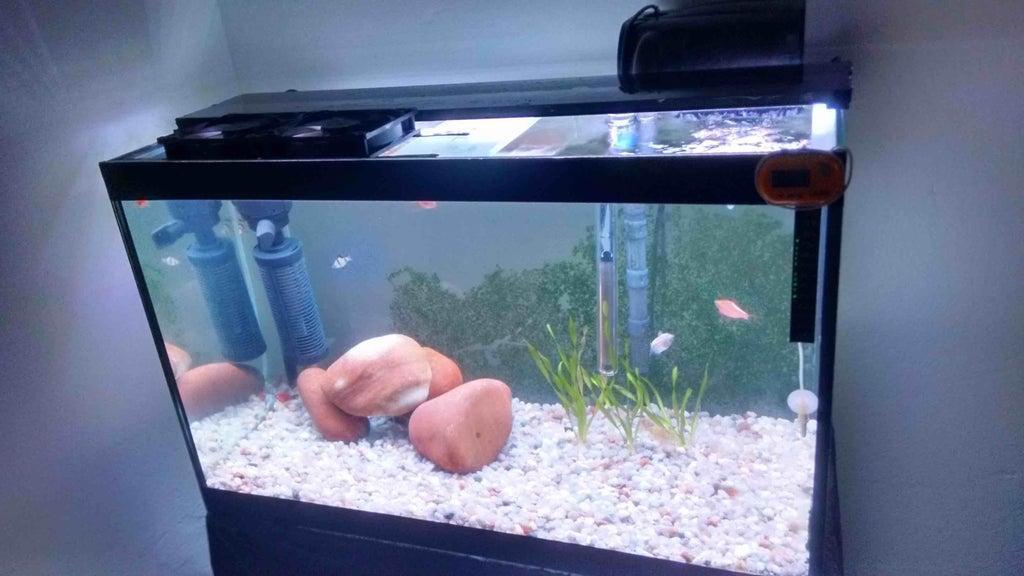 Aquarium LED Lighting DIY will help you design a nice and beautiful aquarium, and it is made of good quality material and easy for you to assemble. This project will demonstrate how to use a PWM LED driver with a voltage-controlled oscillator, which is needed to produce the necessary adjustable frequencies for successful aquatic plant growth. Enjoy the wonders of your fish and plant tank with our artificial lighting. This product is designed to improve light specifications for your aquarium or terrarium, giving you the ability to create new environments for your plants and fish within seconds. LED lighting is a new version of aquarium lighting. If you are looking for LED lights, you will get the best experience from this DIY!
How To Make LED Aquarium Lights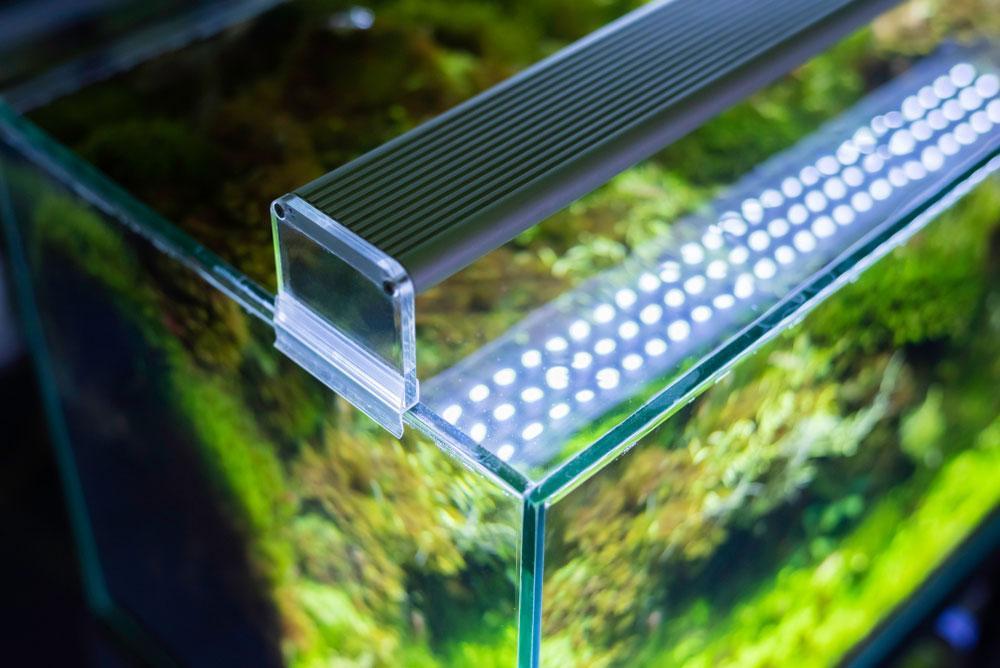 LED aquarium lighting is a great way to save on your electric bill while providing your fish with the proper environment they need. These lights are more energy-efficient, but they also don't contain the toxic chemicals and mercury that fluorescent lighting does. LED lights for aquariums are a fantastic way to light up your fish tank. This tutorial will show you how to build a light bar for your aquarium using Nocturnal White LED strips. It is an effortless project, requires no soldering, and is safe for aquarium use. By keeping the power of the ribbon, you will get a similar brightness as other brands.
DIY LED Aquarium Lighting
This kit is the perfect choice for beginning aquarium hobbyists and seasoned water lovers alike—delight in the beautiful colors of your aquarium plants and corals with DIY LED Aquarium Lighting. Unlike conventional aquarium lighting, this lighting system creates stunning spectral color effects that make your aquascape look stunning. If you want to give your aquarium the best and longest-lasting light possible, you need to start with these LEDs! This DIY kit allows you to customize your lighting to fit the needs of your aquarium. You can use these lights as grow lights and regular aquarium lights. These bulbs are long-lasting, even under extreme conditions like those experienced in marine or reef tanks where the water is highly corrosive.
Do It Yourself LED Aquarium Lights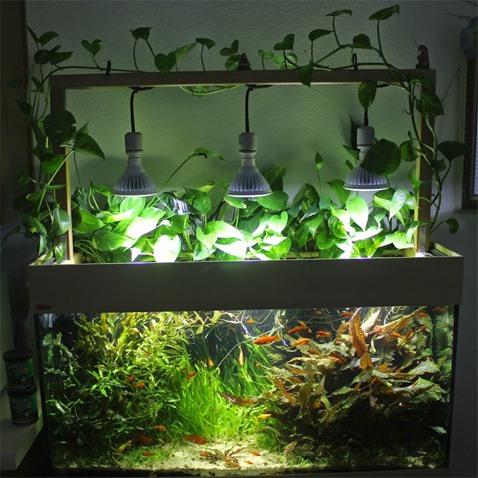 Colored LED light is recommended for aquariums that contain live plants since these plants need the proper light spectrum to thrive. A DIY LED light will have a minimal effect on the aesthetics of your tank, and even a beginner can do it. But it's not easy to get the correct placement or angle for your fixture, especially with a larger tank. This DIY hanging frame mount is used to solve both of those problems. This tutorial will expose you to building one of these inexpensive DIY frame mounts using simple household items and tools—no special skills or tools are required!
DIY Aquarium LED Light
This DIY Aquarium LED light is a project for those interested in building something unique and functional. The steps are not that difficult as long as you have suitable materials. You need to know soldering, cutting, and wiring. But this would be an excellent weekend project if you are up for it. There are wide varieties of aquarium lights on the market, but what if you want something unique that is cheap? This DIY Aquarium LED Light will be the perfect addition to your tank! The materials needed for this project are inexpensive, readily available, and easy to work with.
$7 Aquarium LED Light
The Aquarium LED Light is an excellent aquarium product that you can use to light up the water in your tank more brightly. This LED aquarium light is the perfect lighting solution for your freshwater or saltwater aquarium. It comes with a built-in timer, allowing you to set a sunrise and sunset cycle to help trick your fish into thinking it's daytime. It is designed to provide lighting for your fish tank when used with an appropriate timer. This item uses LEDs, which last longer than traditional bulbs, and emits a soft glow. This compact and energy-efficient light emit wavelengths that help plants photosynthesize, producing a healthier environment for your fish.
DIY Aquarium Light
A DIY Aquarium Light is a great way to create a fantastic atmosphere in your aquarium, and It also helps to create a colorful and vibrant display of lights that you can enjoy looking at each day. This video tutorial shows you how to make a DIY aquarium light. It also explains why certain materials were used, offers alternative materials, discusses their pros and cons, and explains how to combine them to achieve the best result possible. This tutorial will help you place together a functional light that you can use in your aquarium or terrarium.
Cheap DIY Aquarium Light
This unique aquarium light will enhance the colors and make your aquarium look beautiful. It's ideal for soft corals, hard corals, and planted tanks. This low-cost DIY light makes a great addition to any home or office and provides entertainment and valuable information about your tank's inhabitants. It is an excellent DIY aquarium light that requires minimal effort. You can make it to hold six lighting lanes and one strip of grow light. This can last for a long time, so you won't have to replace often or repair it. This is perfect for people who don't want to spend too much money on their aquarium but still want a durable product that is efficient at the same time.
$13 DIY Aquarium Lights
The aquarium lights that we have here are pretty good, as they can help you save a lot of money. In addition to that, you can build these lights yourself, and they're also straightforward to assemble. These lights are also very bright, so you don't have to worry about your fish not getting enough light. This DIY light is the cheapest and easiest-to-use aquarium light that you can get. Building this is only $13, and it's easy to follow instructions. The video shows all the details on how this LED aquarium light can be made, and it is pretty time to complete the project.
DIY Aquarium LED
Lighting is the main component in an aquarium setup. But finding the right amount of light for your tank isn't always easy. This DIY Aquarium LED-created light makes it easy to purchase the proper equipment to create your own LED aquarium lighting. The DIY aquarium LED light will be as adequate as the equivalent light you purchased. This is an excellent option if you're okay with the tradeoff in appearance but not spending money on a complete setup. Using LED bulbs is a no-brainer for keeping your aquarium on a budget while providing optimal care for your fish.
DIY Aquarium LED Light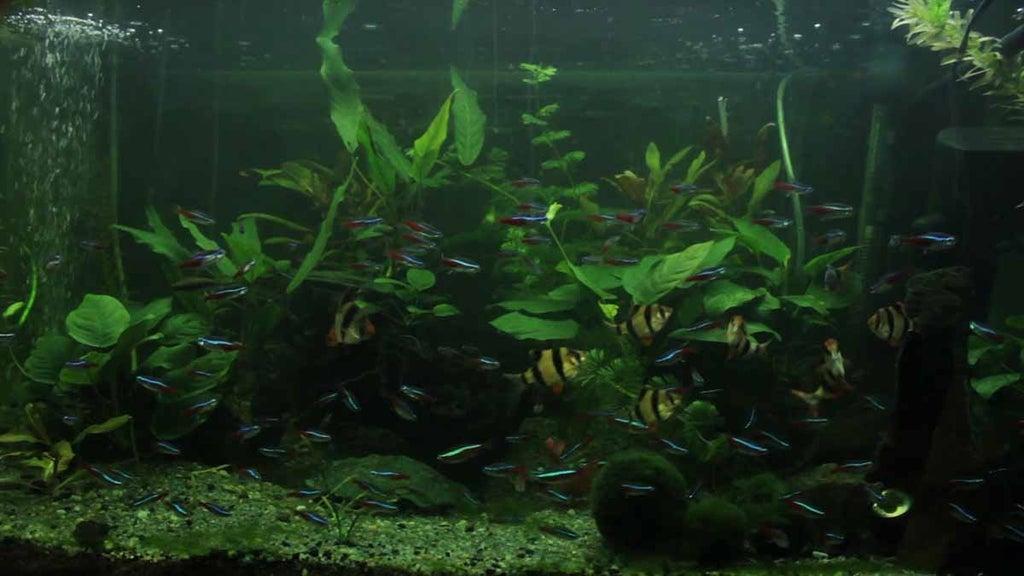 This Aquarium LED Light is an exciting and fun DIY project that lets you have glowing fish in the comfort of your own home. The creator of this light used a lot of cutting, sanding, and painting to make it look just right. Look no further if you are looking for an inexpensive way to enhance your home's aquarium and bring it to life with a simple DIY project. This simple design uses common materials found in any hardware store. It is a highly inexpensive alternative to purchasing more expensive aquarium light fixtures. The process is not ended but requires several hours, including curing and constructing the frame. After completion, your aquarium will be brightly lit and provide a wonderful atmosphere in your home.
DIY Simple Aquarium Light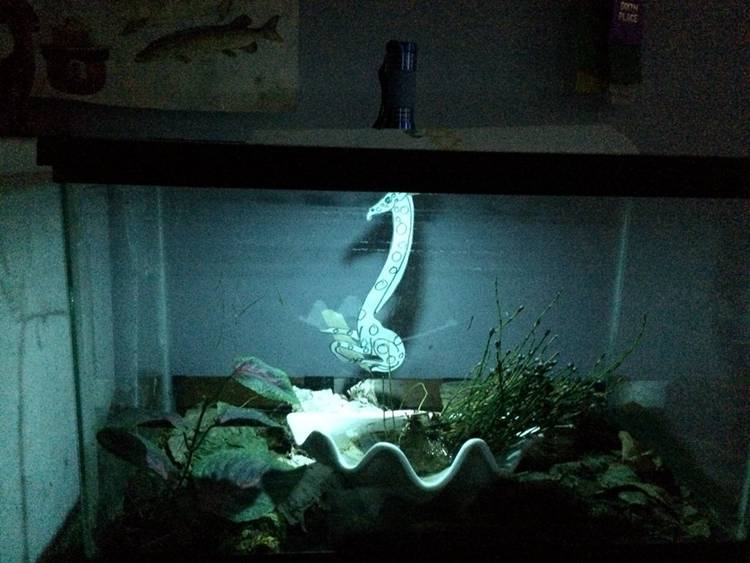 This simple DIY project will save you lots of money and prevent your aquarium from looking boring at night. It's pretty straightforward. You have to plug in the flashlight and place it inside your fish tank. You can use paper towels for this project since they'll be instrumental in absorbing moisture from inside the aquarium. If you have a fish tank at home or plan on getting one soon, you know that aquarium lights are essential. It would be best if you illuminated your tank so you could see your beautiful fish swimming around freely in all their glory. While aquarium lights come in different shapes and sizes, they also have prices ranging from relatively cheap to expensive enough to put a dent in your pocketbook.
DIY Cheap LED Aquarium Light
The DIY Cheap LED aquarium light system is one that you can try making on your own. You will need to invest a little time and effort, and it will pay off with a fully functional system that will help illuminate your aquarium. The tutorial shows the complete process of making this tremendous cheap DIY aquarium light. If you are running on the forecast but have the enthusiasm to make your aquarium light, this tutorial is what you need. There are specific guidelines and procedures which should be followed while making the DIY cheap LED aquarium light. The tutorial includes all that information to help you make your own waterproof LED aquarium light.
DIY Reef Light Kit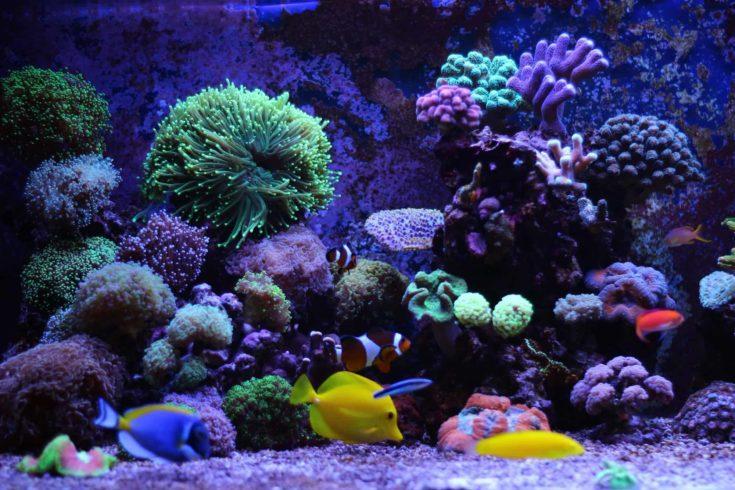 This DIY Reef Light Kit is a good choice for those who care about their aquatic life, like fish and coral. It's a complete package containing all you need to know to build up your reef tank. This tutorial does not require any special skills or tools, and It is the product you need if you are tired of trying different lights to see which one works best for your aquarium. It makes it easy for you to get the lighting you need and enjoy looking at your reef. It comes with everything you will ever need to create a natural reef environment.
DIY Aquarium Lights
LED light is an excellent choice to save on electricity and power consumption. If you're thinking about upgrading your aquarium lighting, this DIY video tutorial is just what you need. It shows how easy it is to light up your tank with LED lights by lighting them from above the aquarium instead of through the top. This tutorial shows you how to build your aquarium with led lights. The method depicted is simple, with a furring used as a base for the lights and an extension cord to connect them.
How To Make Aquarium Light
Aquariums are a fun hobby that can bring years of enjoyment to the owner. However, a light for your aquarium is necessary for plants and animals to thrive. With this video tutorial, you will learn how to make an aquarium light from scratch, which is simple, cheap, and easy to build. If they break, you will not have to fret about buying expensive lights from stores or finding replacements. This tutorial shows you how to make an aquarium light from scratch. Having an aquarium light for your aquarium is essential, and it is effortless and cheap to build.
Conclusion
DIY Aquarium lights are great for many reasons. The first is to save money because you can build your lamp and save a lot of money. DIY lights are also great because they can be made to fit in with your fish tank's décor. This means that you have many options for the look of your light. Finally, DIY aquarium light fixtures are easy to make--it takes very little time or experience to build them. Making them perfect for people who aren't good at building things or handypersons who aren't very experienced with electrical work.