Violet, blue, green, and yellow. Rose, orange, and pink. Day after day, the colors in the sky never repeat themselves. Now they can be represented on your very own crochet blanket with our rainbow crochet blanket patterns. Available in different sizes and featuring every color of the rainbow, these blankets are so colorful that they'll bring color to your life!
This collection of truly fantastic crochet rainbow blanket patterns that you can create. This guide has you covered whether you're looking for a fun and colorful throw, a cozy baby blanket, or something to brighten your living space. Packed with ideas for perfect shades of bright color combinations and thought patterns, this series will guide you through each step in creating your own crocheted rainbow blanket.
Crochet Rainbow Blanket Patterns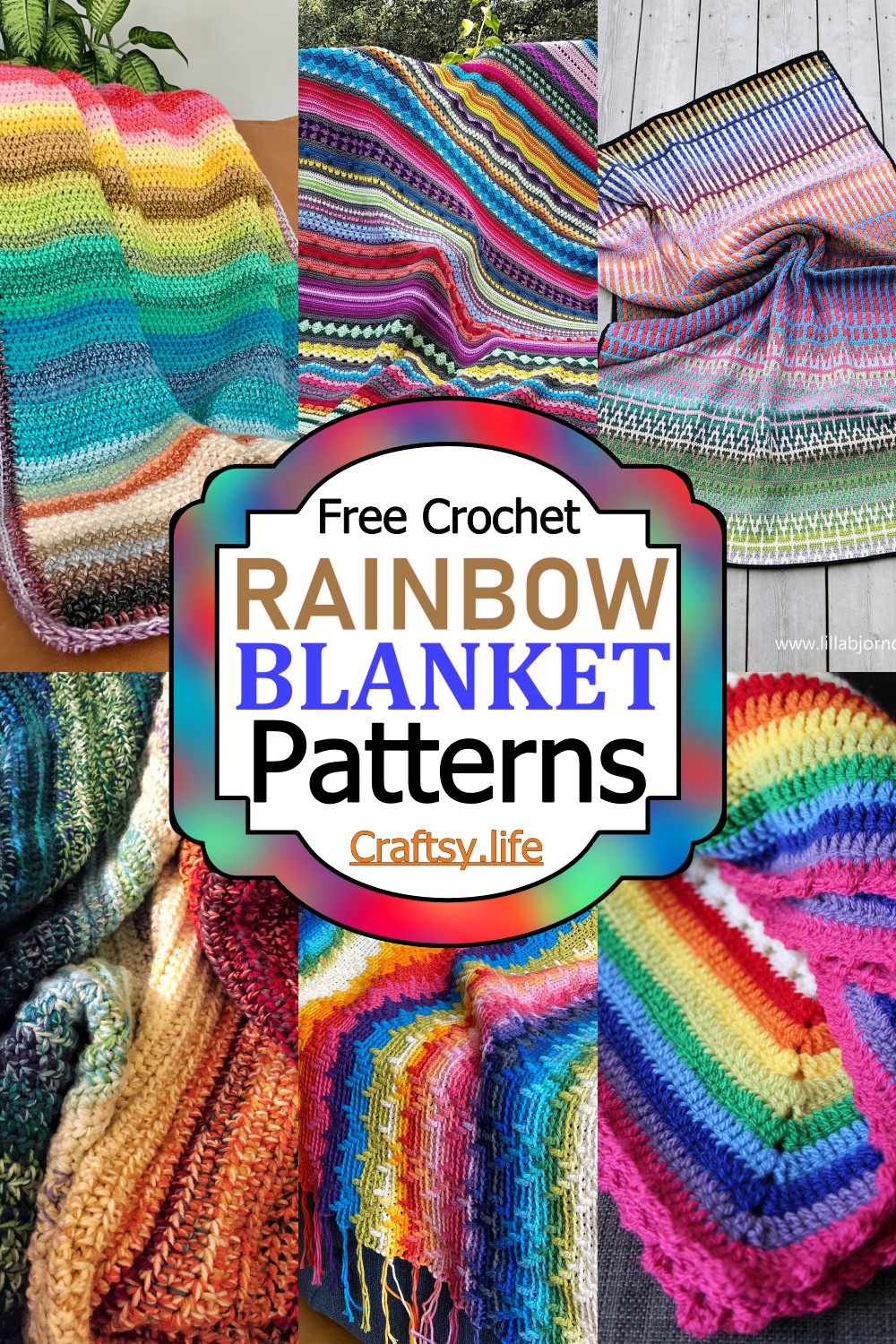 Our collection of rainbow crochet blanket patterns offers something for everyone. Whether you like the simplicity of striped design or want to get more colorful with a rainbow granny square pattern, our wide variety of options will make you happy. These sweet rainbow crochet blanket patterns are perfect for a baby shower gift, new mom, or even a quick and easy project for yourself. With colors ranging from soft pastel hues to bold, vibrant colors, a rainbow crochet blanket pattern is here for everyone!
Rainbow Splash Blanket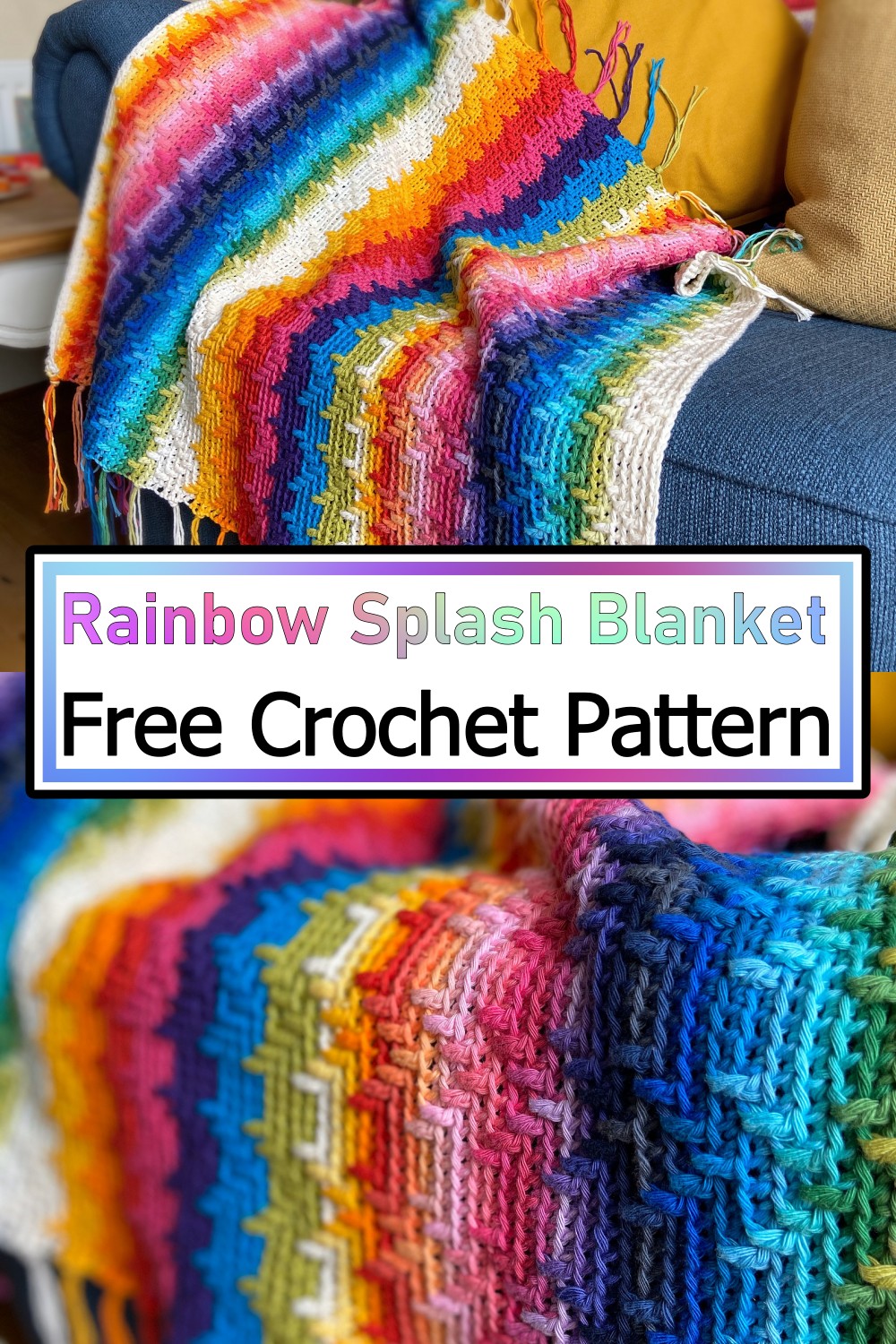 This fun and colorful blanket is a gorgeous way to feature your favorite yarn colors. Featuring an easy to adapt mosaic crochet color pattern, Rainbow Splash Blanket is an ideal project for stash busting and can be made to fit any sized bed. It also comes complete with optional tassels to decorate the edges, whatever your style may be. The blanket has a simple 4-row repeat and ombre stripes which you can easily adapt using different colors of yarn and different sized squares to create your unique look.
Rainbow Blanket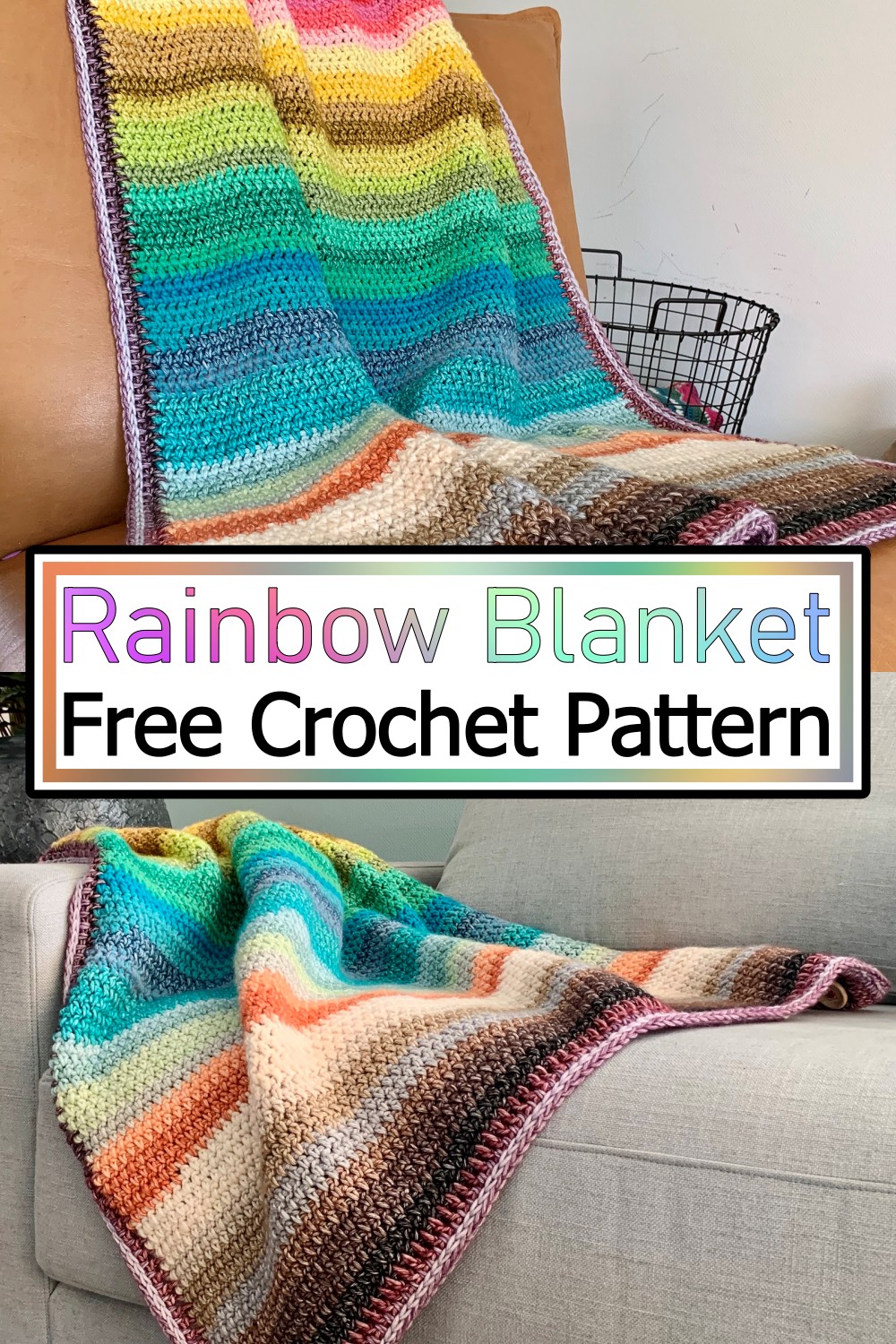 This beautiful blanket is a great way to show your love for the world. Each row represents a different color of the rainbow, making this pattern simple and enjoyable. This blanket will make your friends, family, and loved ones smile. It's made with 100% acrylic yarn that's machine washable. The colors are bright and fun, but it comes in a stylish neutral tone that looks great on your couch! Perfect for kids and babies. If you're looking for a gift that makes a statement, then this blanket is perfect.
Rainbow Edged Granny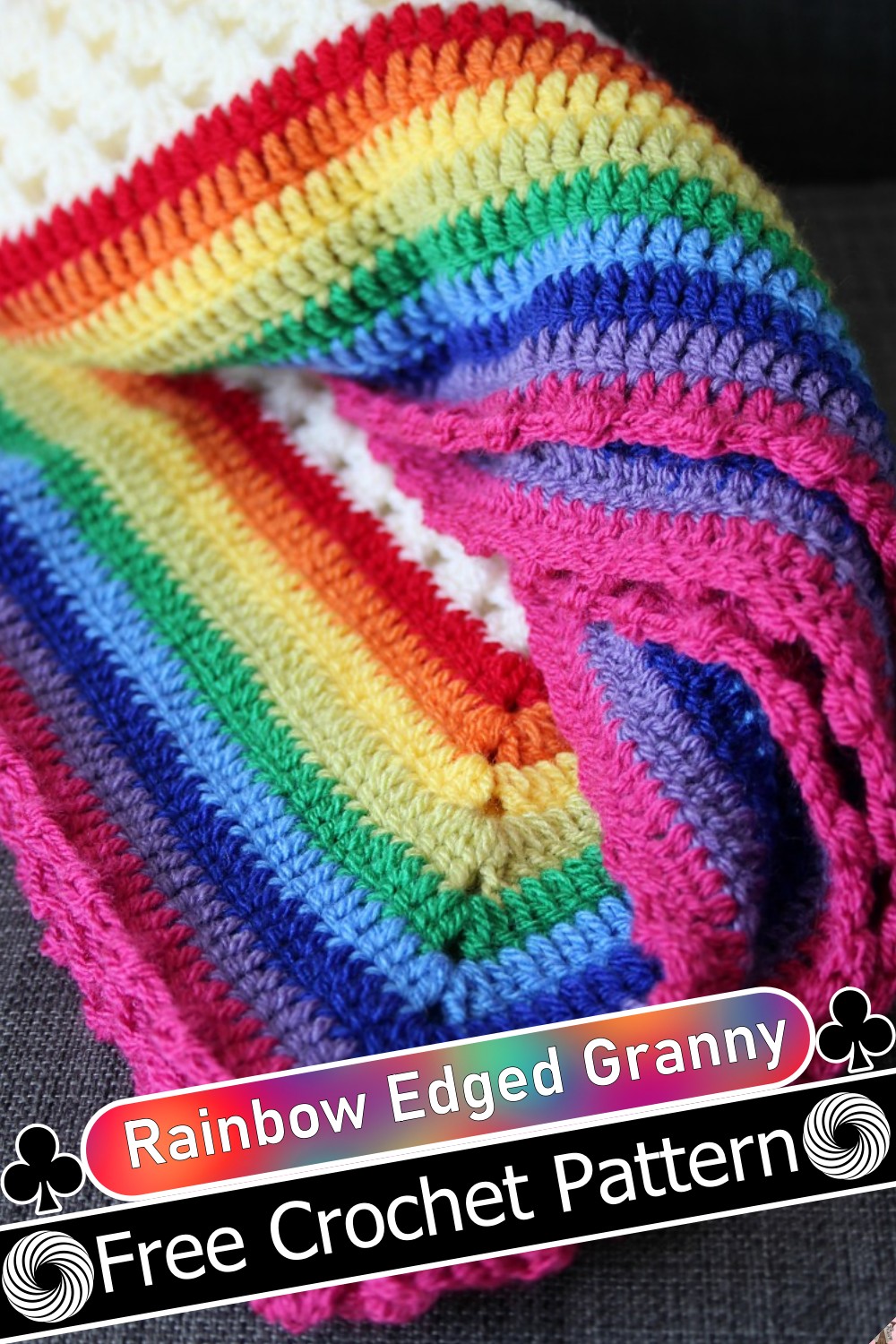 Do you need a quick gift idea? Do you like to crochet? This is the project for you! It is a Rainbow Edged Granny Square made with soft acrylic and cotton threads - perfect for beginners. You can make many of these squares in different colors into blankets, afghans, bedspreads, and more. This original design is sure to make a statement with its bright, rainbow-colored square. The softness of the threads and the fantastic color combination will bring joy to everyone who has the pleasure of seeing this work of art.
Easy Weighted Rainbow Blanket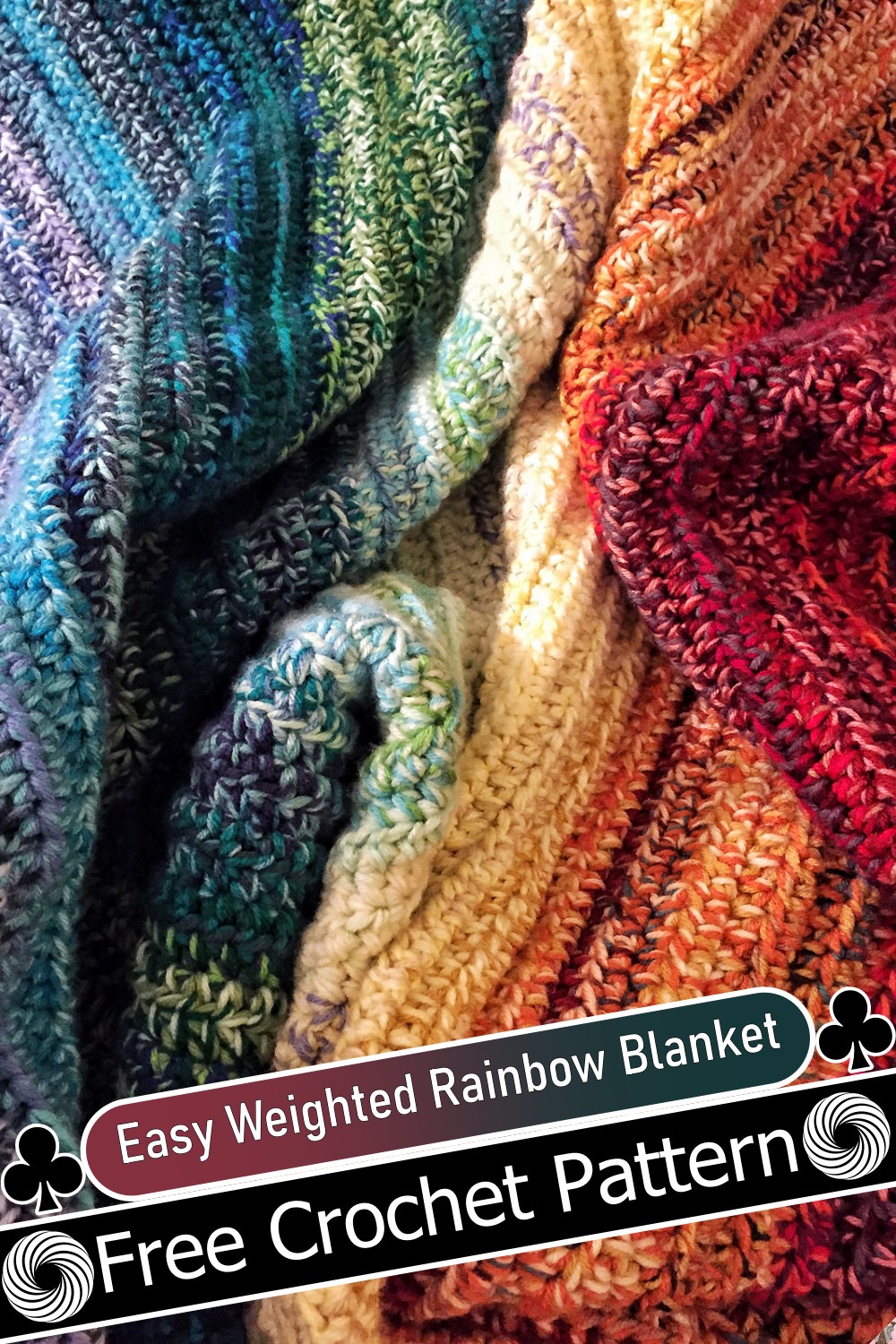 Looking for a simple, soothing project that will use up some of your yarn stashes? This easy-weighted blanket is the perfect crochet project! This pattern is perfect for beginners or advanced crocheters alike because it's easy, soothing, and fun to make. It makes the perfect blanket for anxiety relief and sensory-seeking activities. The rainbow style of the blanket adds even more beauty to this simple yet stunning design. The adventure color combinations are endless, and it's so easy that beginners can enjoy learning how to crochet with this simple project. If you're an advanced crocheter, this is a fantastic project because it will be done quickly.
Rainbow Sampler Blanket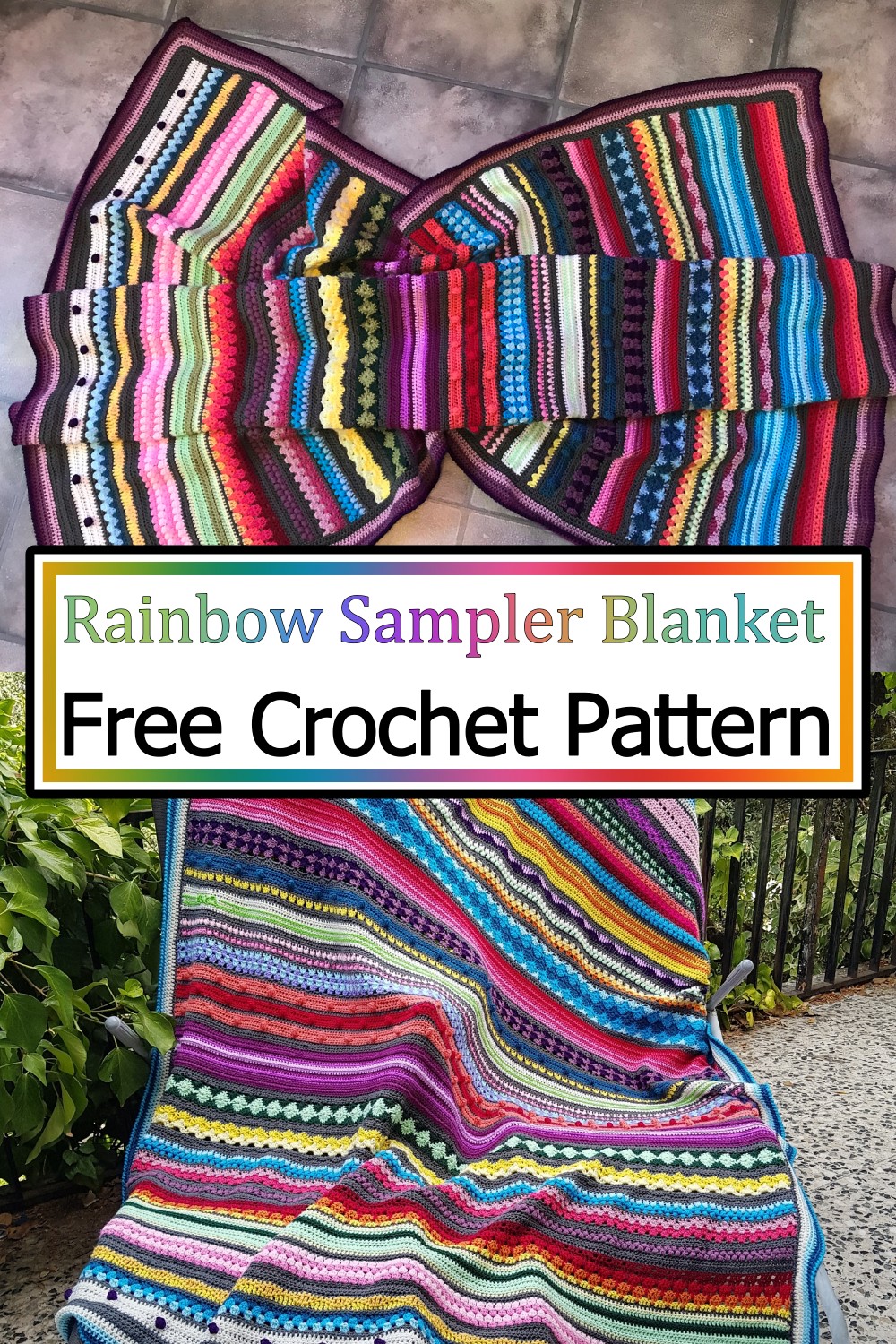 The Colourful Rainbow Sampler blanket is a must-make work of art to add to your rainbow collection. Starting at the center, the colors move outwards through different squares using different stitches, which creates an interesting effect of color shading, moving from pastel shades to bolder tones. Perfect for you and your favorite kids, this blanket will be best to help you learn new stitches while making something that is both fun and practical. The easy-to-follow design is large enough to be used on a bed or a throw, and the variety of stitches allows you to use bright solid colors or variegated yarns.
A Very Rainbow Blanket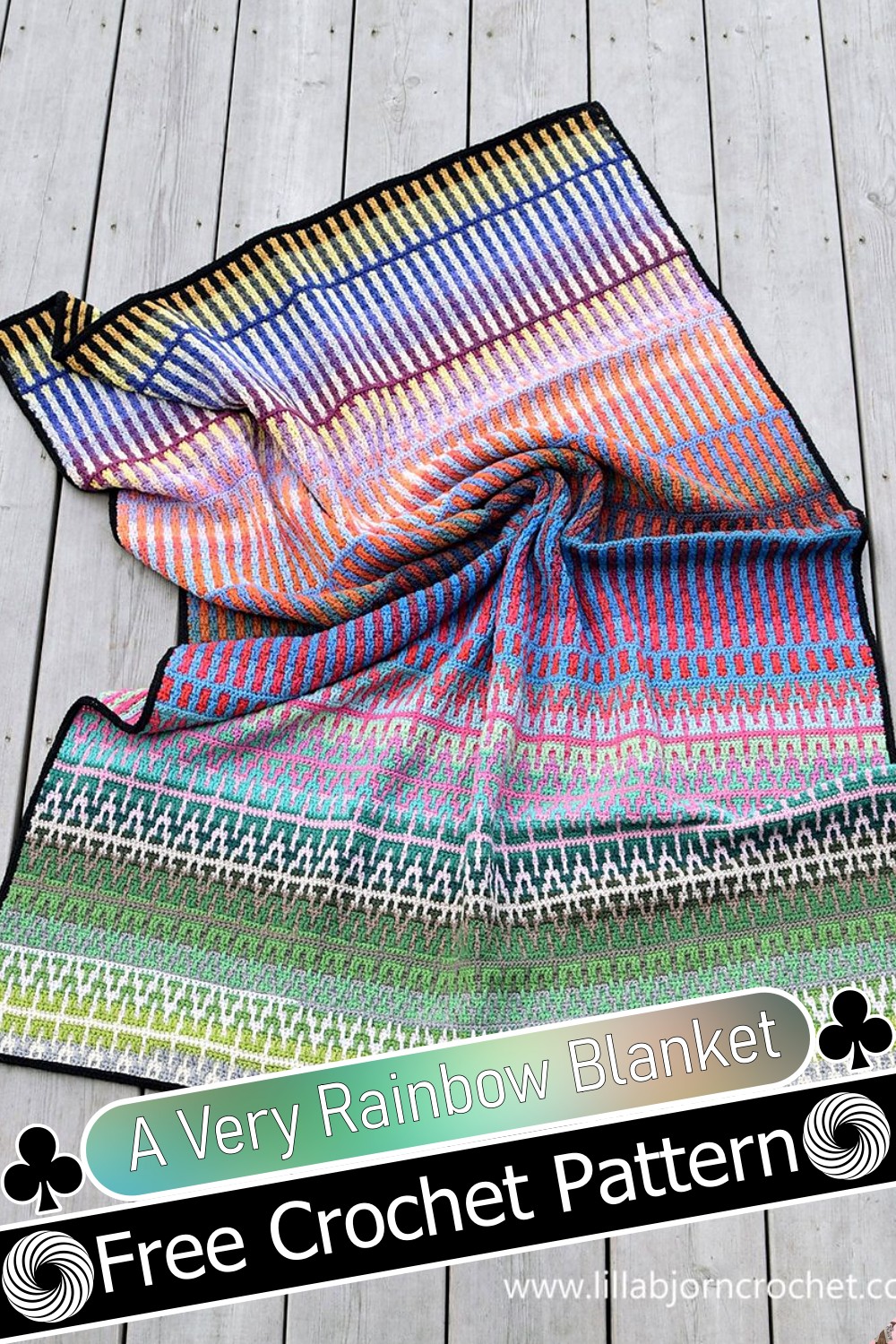 Are you ready to explore the colorful world of yarn? This blanket uses a unique technique to create a beautiful design, featuring the Scheepjes Metropolis yarn pack. If you don't have that particular yarn, it's no problem. You can use any leftover yarn of your choice. This crochet blanket is the perfect project if you're looking to use some leftovers from a previous project. With a variety of colors, it will be a great project for those of all skill levels! This pattern is easy and fast to work, making it perfect for easily showing your love for colors