Some crochet enthusiasts find that their blankets or afghans need something extra to make them look truly finished. An edging can be a great way to add a special touch to your project, but not all edgings are created equal: some are hard to work into the pattern, and some might leave your project looking awkward. You need an easy edging that can be worked seamlessly into your pattern and will make your project look perfect when it's done. That's where these free crochet edging blanket patterns come in. We've collected some of the best free crochet edging blanket patterns that are simple enough for beginners but offer plenty of challenges for more experienced crocheters. Each is unique and would be a beautiful addition to any crocheted blanket!
Easy Blanket Edging Crochet Patterns

If you've ever been through the process of making a blanket, you know that it takes a lot of time and care—which is why it's essential to have a beautiful edging to bring it all together. Edging patterns don't have to be complicated or time-consuming to make, either. There are plenty of free crochet edging blanket patterns that you can make quickly and easily while still adding something special that makes your project feel finished.
Benefits Of Free Crochet Edging Blanket Patterns
Most people are familiar with crochet edging patterns for blankets. These are the classic designs that give blankets a finished look. But what are the benefits of free crochet edging blanket patterns?
There are several benefits to using these patterns:
They make a beautiful addition to any project. The best part is that all you need is a hook and yarn to create these designs.
You'll save money by doing your projects instead of buying them from stores or online retailers. This means you can spend more time doing what you enjoy most (like crocheting!).
You'll have something unique that no one else has! Several designs are free, so you'll always have something new to try out next time you need an idea for a project."
Catch A Wave Blanket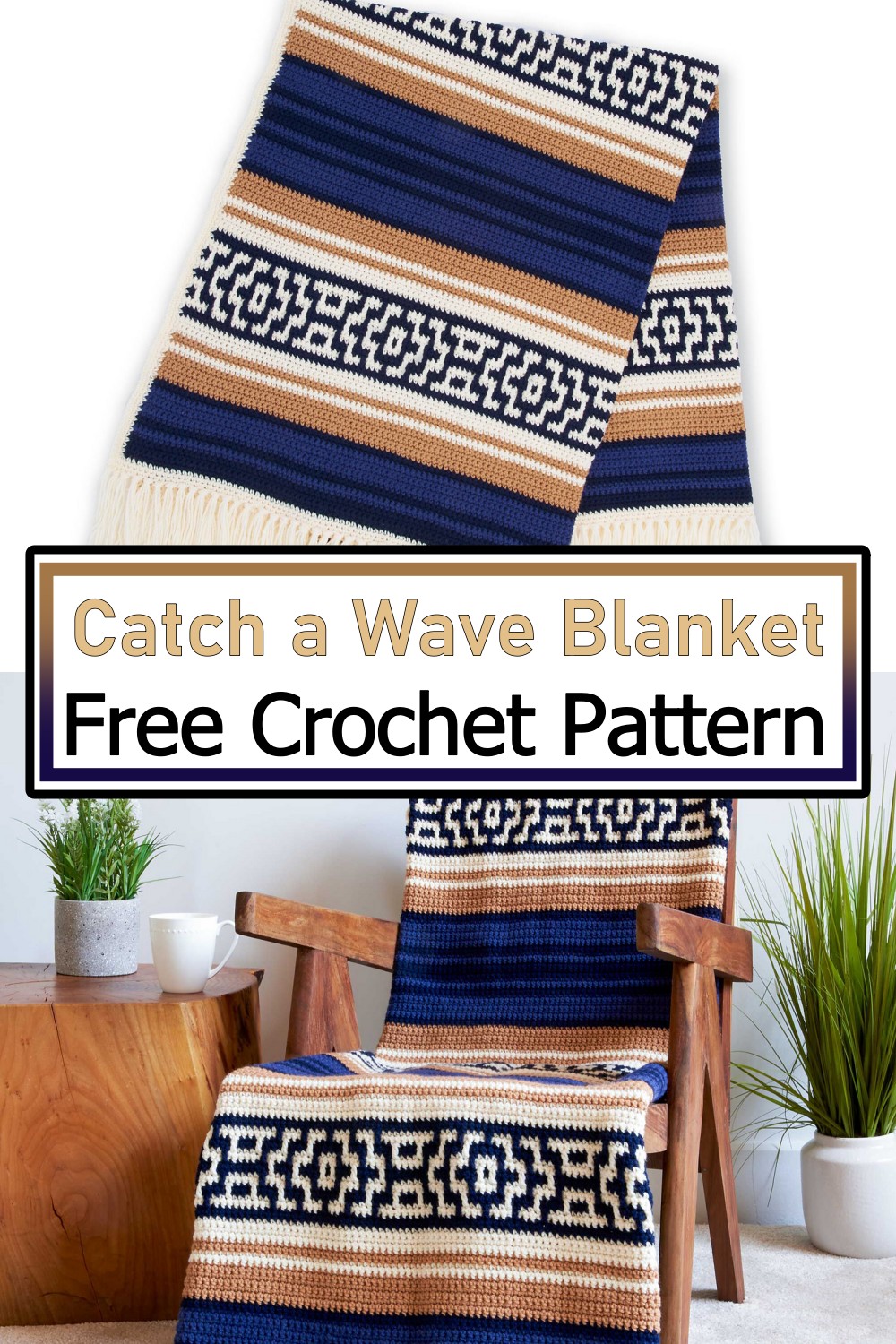 Catch a Wave blanket is fun and playful for boys, girls, and adults alike. This blanket can be made using many types of yarns, so grab your favorite or have fun adding or substituting your colors! The blanket edging is so simple to crochet and makes a beautiful finishing touch to your blanket. Learn to crochet a blanket edging with this tutorial, which uses the shell stitch. The pattern features step-by-step illustrations and detailed instructions for beginners.
Tunisian Simple Stripes Blanket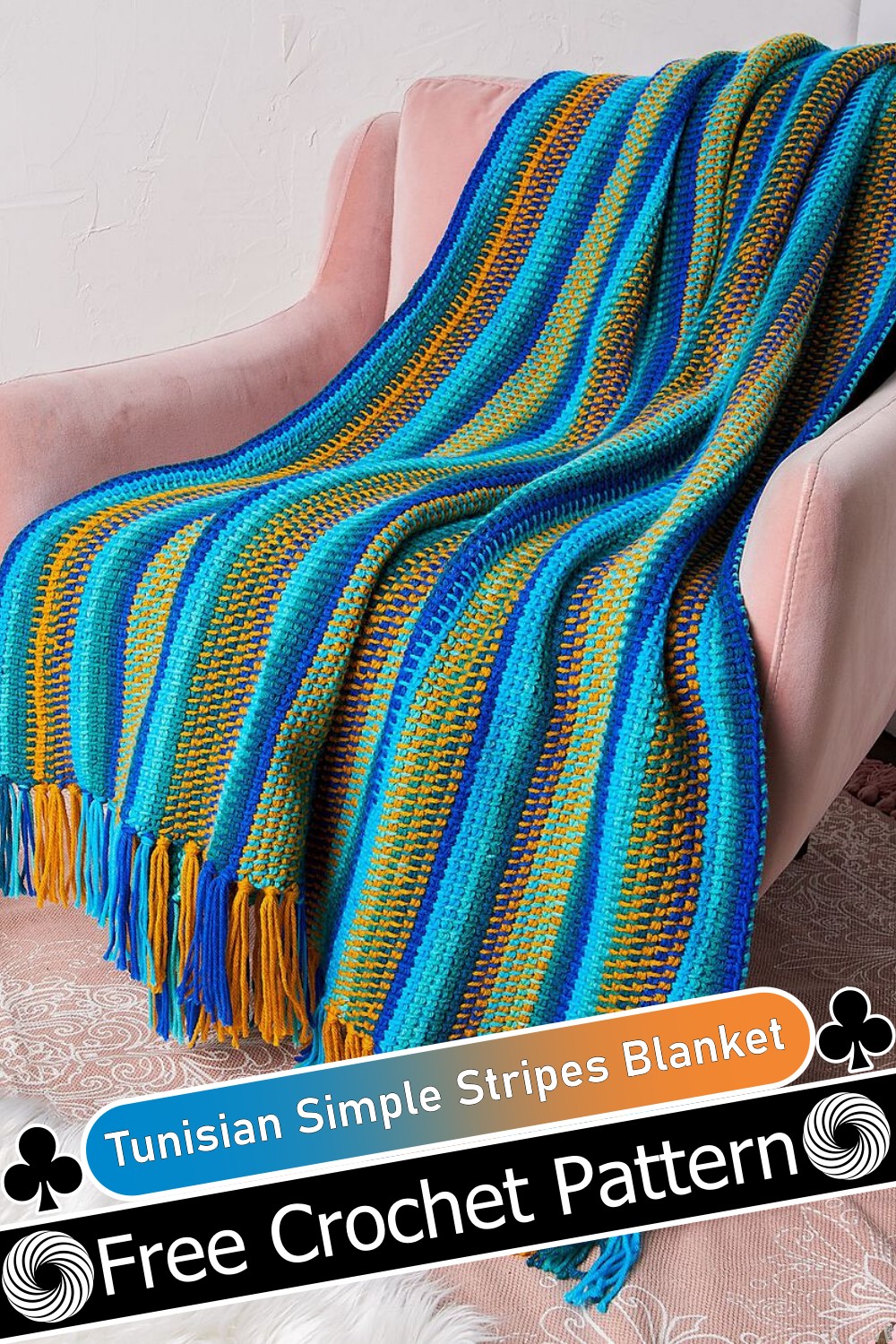 A Tunisian Simple Stripes Blanket made with a gorgeous mix of colors and textures. This blanket has a classic look that will go with any decor, and since it is so easy to make, you can keep it casual or dress it up for a special occasion. It is a great beginner project and can be completed in just one weekend! The colors make this blanket perfect for any room. The pattern includes instructions for a small throw or large afghan.
VVCAL Border Edging
Make your blankets, throws, and other projects look fantastic with this Blanket Edging Crochet Pattern. Once you get the hang of it, it is fun to make blanket edging and looks great on any project. You will also love how easy it is to work up using single crochets, chains, and double crochets that create a beautiful scalloped edge. This VVCAL Border Edging pattern will help you learn how to make an easy crochet blanket edging for your afghans. From creating a matching blanket edging border to coordinated colors, this crochet pattern is perfect for anyone looking for a fun and easy way to finish their crocheted pieces.
Textures Stripes Blanket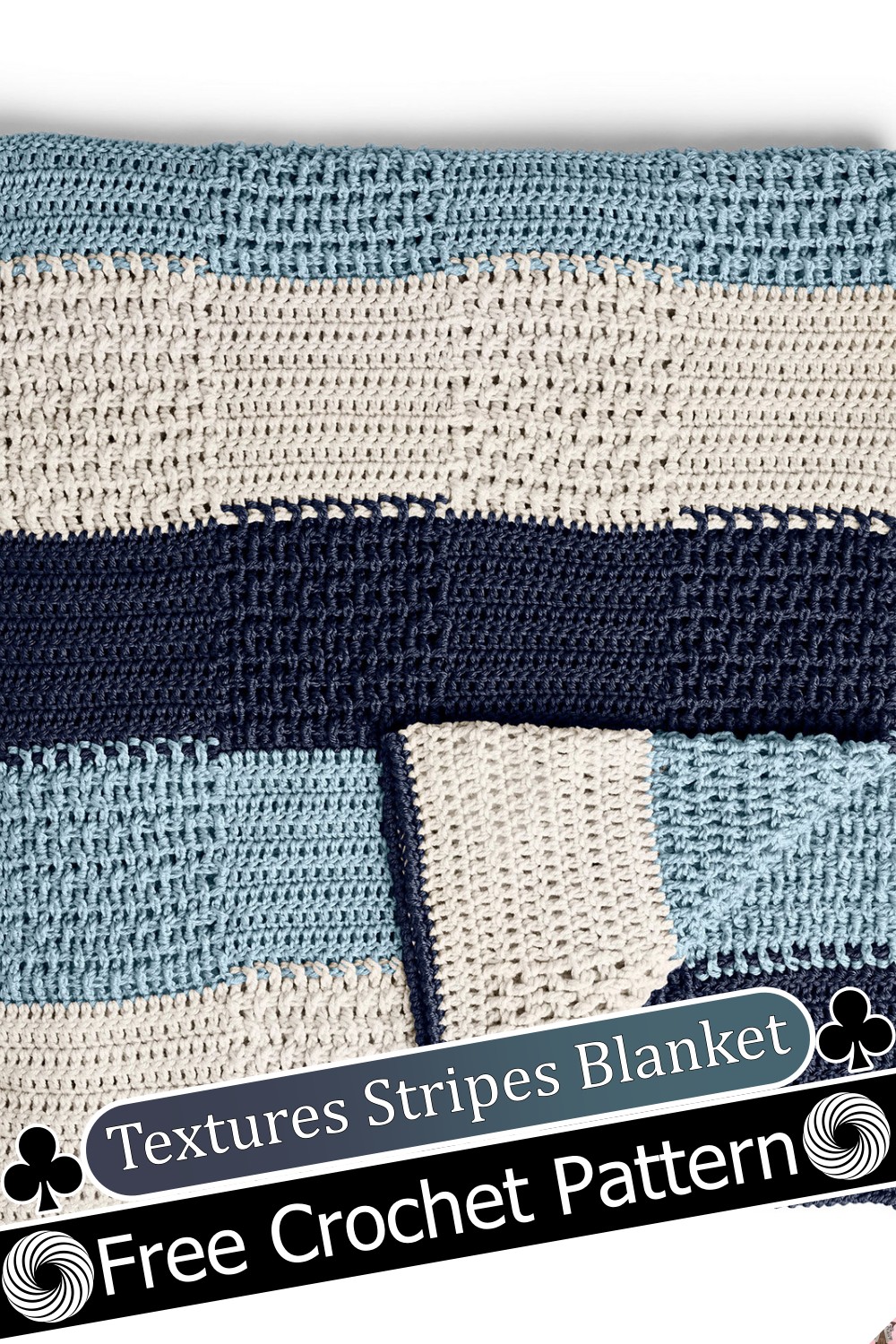 Learn to crochet the Textures Stripes Blanket! You will love the softness and versatility of this easy blanket. The stitch can be used to create a beautiful edging for any blanket with a center motif (such as the ripple edging shown here). It looks especially lovely when paired with yarn with varying color blocks. You can mix up the look by varying your color selection and lining them up in different directions.
Texture World Blanket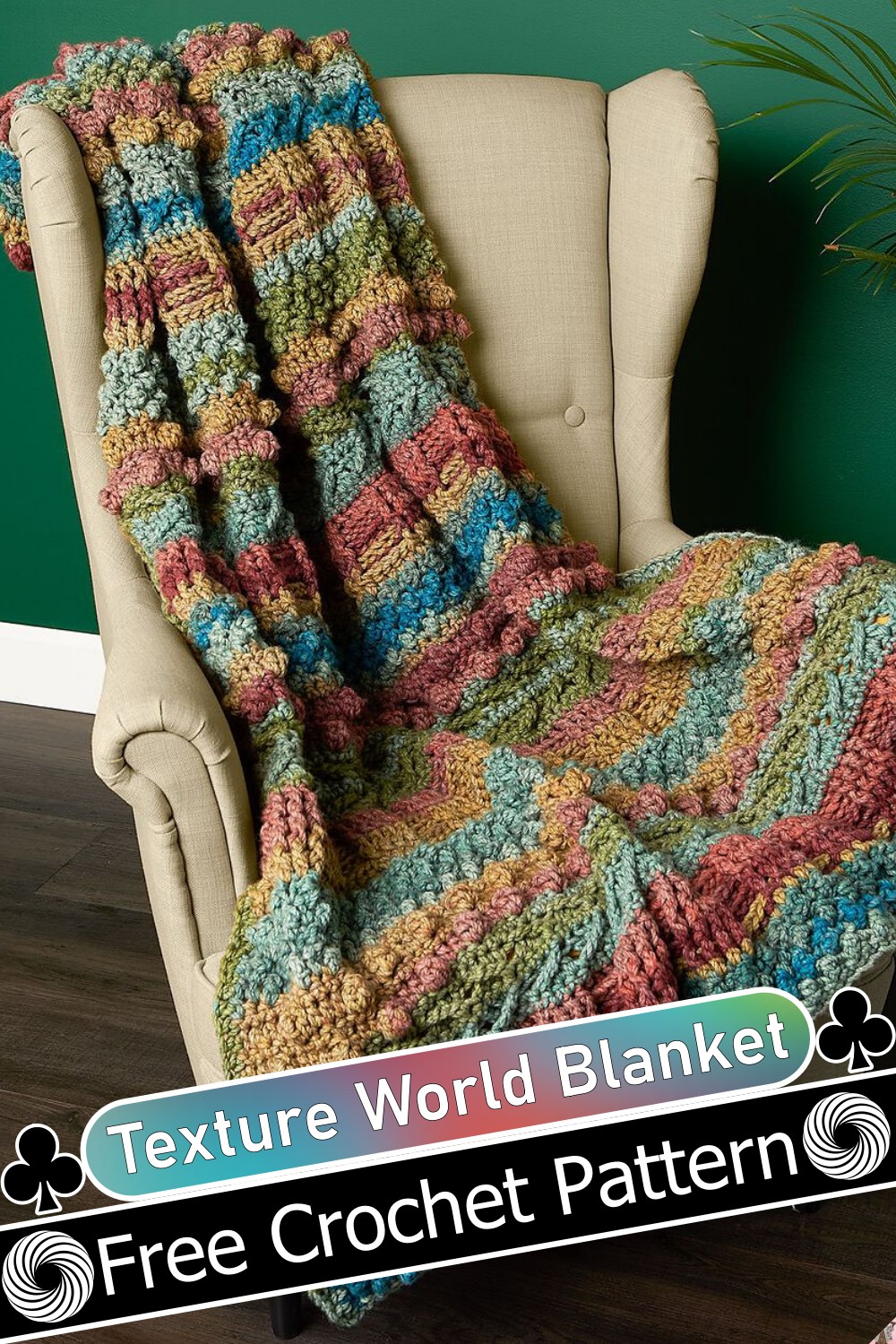 This Texture World Blanket Crochet Pattern creates a beautiful border around a blanket so that you can have a neat and polished finish. The border is attached to the blanket as you go, so you don't have to worry about sewing it on later. This blanket edging is a great project for beginners who want to try something with a little more detail than the usual granny square crochet blanket. This simple crochet pattern will impress your friends and family if you make it soft, cozy, fancy, or bubbly.
Dancing Diamonds Blanket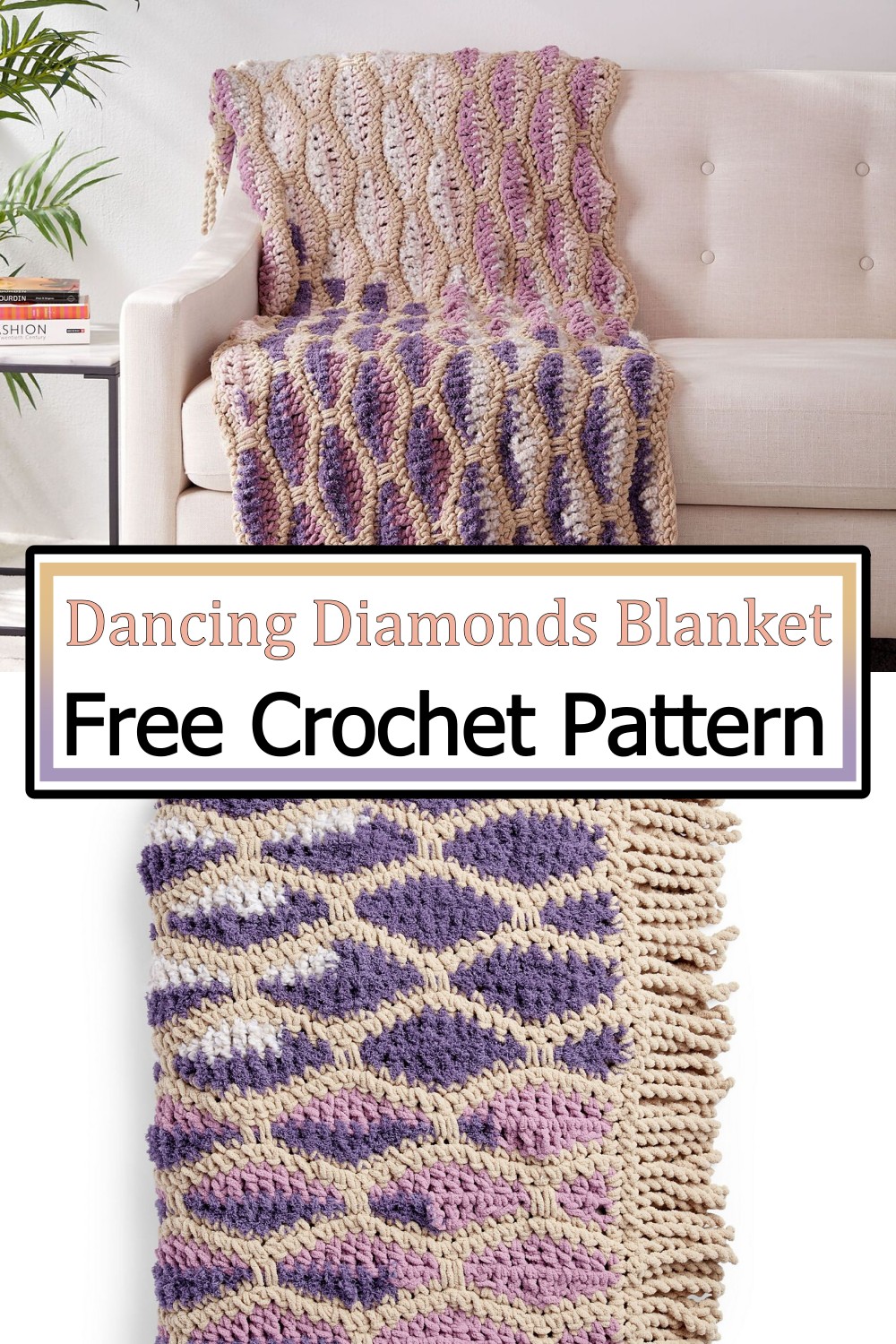 Create a baby blanket for your favorite little one, or become inspired by the beautiful colors of autumn and use this cozy blanket to decorate your home. With a repeating diamond pattern, this blanket will surely be loved by all who see it. This blanket is perfect for the beginner wanting to learn how to make crochet blankets. The instructions are clear and easy to follow. Even a novice can achieve a beautiful result. You will love the Dancing Diamonds Blanket stitch pattern; it creates an interesting texture in variegated yarns.