DIY solar ovens are not only great for camping and emergencies but they can also be used to prepare meals at home. They use the sun's heat to cook food, which means that you don't need an electric or gas power source. DIY solar ovens are easy to build, inexpensive, and allow you to bake, boil, or fry food without your utility bill skyrocketing. You'll find many of these projects can be made with recycled materials that would otherwise be thrown in the garbage. Additionally, they usually only require materials that are available at your local hardware store or supermarket. Whether you're at home or on a backpacking trip, using the sun's energy is an easy way to create your hot meals. If you are looking for an option other than coo-ing and heating your kitchen, have a look at these DIY solar oven creations.
DIY Solar Oven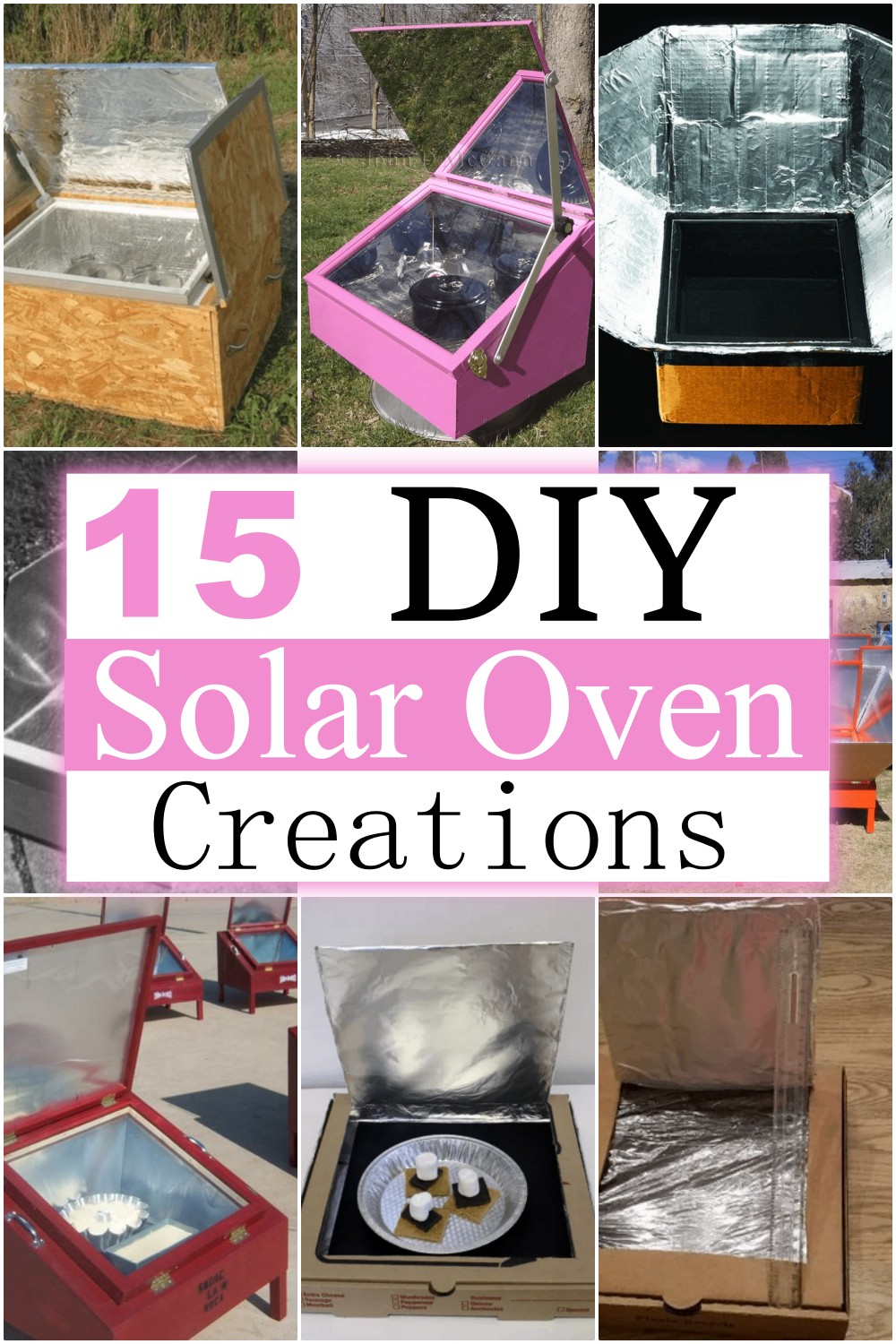 Making yourself a DIY solar oven should just be a start. Not only will you be saving energy, but you'll also learn about how heat can be collected from the sun's rays and used for cooking. Here are 15 DIY solar oven creations for sustainable Earth. DIY solar ovens can be made with just about any clear container that the sun's rays can penetrate. Build a simple solar oven with your kids, and teach them to appreciate the value of renewable energy. Especially when coupled with an insulated cooking container, these easy-to-make solar cookers do require some materials that might not always be available, but this handy list will make it easy for you.
Get inspired by these 15 DIY solar oven creations that will help save money while also being good for the environment.
Uses Of DIY Solar Oven Creations For Sustainable Earth
There are many uses for DIY solar oven creations for a sustainable earth.
You can use a solar oven for cooking food such as pizza, chicken, and potatoes.
It can be used to sterilize water to make it drinkable.
A solar oven can be used to make other types of food, such as bread and tortillas.
It can be used to heat your home during the winter months when it is cold outside.
You can use a solar oven to heat up bath water and laundry detergent in order to save energy costs on heating them manually!
Solar ovens to cook food such as pasta or rice dishes that require high temperatures while cooking them over an open flame, like most traditional methods, do not allow for these foods to be cooked at lower temperatures than what they need to cook properly which makes, it difficult when making certain meals like macaroni salad which requires boiling water first before adding any ingredients into it otherwise the noodles will become mushy from being cooked too long without having any liquid added yet so this makes using one of these devices very useful!
Basic Materials Needed To DIY Solar Oven Creations For Sustainable Earth
The sun is a natural resource that can be used for energy, and there are many ways to take advantage of it. Solar ovens are a great way to save energy, money, and the environment.
Before you get to making your oven, you need to know what materials you'll need. Some of the basic items include:
Large cardboard box
Aluminum foil
Foam insulation board
Black spray paint (optional)
Scissors
Glue gun or tape
Pizza cutter or box cutter
You Can See Also:
DIY Solar Oven From Survival Resources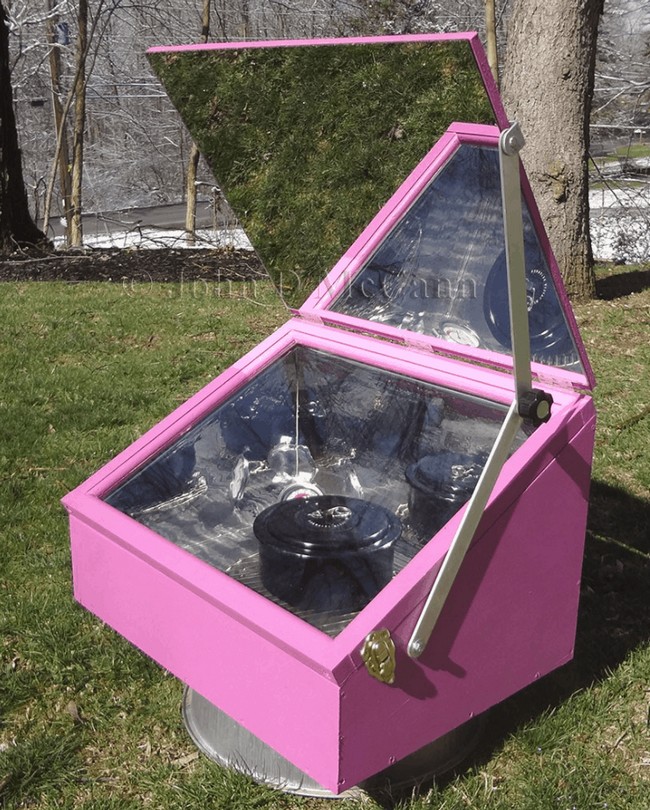 There are many ways to cook without electricity or other common fuels, but one great way is to use solar power. A solar oven captures the sun's heat and cooks nearly any food you want. If you can put a lid on it and keep the heat in, you can make it in a solar oven! They're great for cooking meat, making your own dehydrated foods, or anything else for which you would normally use your stove. " Cook meals, boil water, and even bake cookies, all with the sun. This solar oven is versatile in design and durable in a variety of conditions. Perfect for either short-term or long-term use as an extra source of electricity or as a replacement.
How To Make A Solar Oven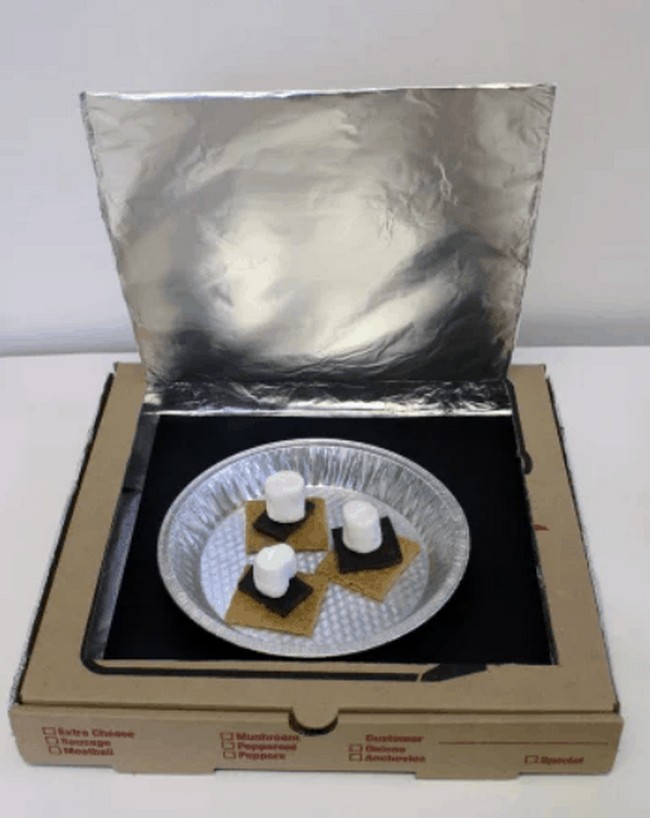 Making your own solar oven can be fun for the whole family. All you need is a pizza box and some other household items. You can make your solar oven to cook pizza or hot dogs. It's easy to set up and requires no special skills. You can make this solar oven in three easy steps! First, cut out a hole in the bottom of a pizza box big enough for your head. Then wrap the top and sides with aluminum foil to form a reflector. Next, connect solar panels to the back of the box to provide power. Now all you have to do is put food inside and leave it there! When you're done cooking, just bring over some friends or family members and enjoy a meal together outside!
DIY Solar Oven On The Cheap
You'll probably be amazed at how well your solar oven works and also possibly astonished at how simple it is to make. Building this awesome little solar oven can be done by anyone. This homemade solar oven is great to use in a power outage or even just at the campground. It's surprisingly unbelievable what this DIY device can do. You'll need just a few simple materials to build this oven and start cooking delicious meals without having to turn on your regular oven. Don't pay for energy when you can harness the power of the sun to cook your food!
How To Make And Use A Solar Oven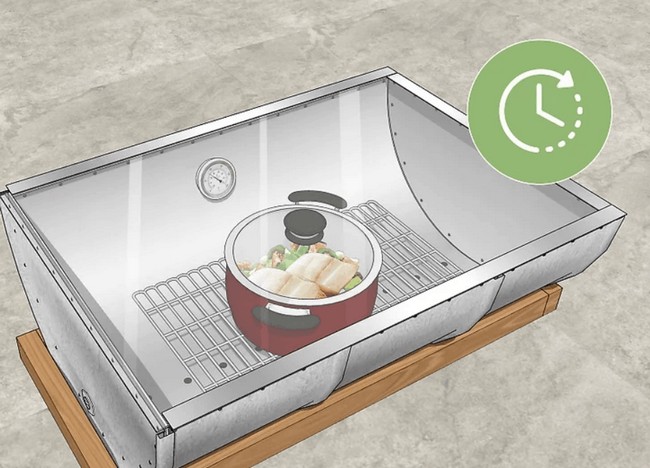 Making your own solar oven is an engaging way to use your creativity and do something good for the environment. In addition, it can be a great activity for a group of kids in a camp or school setting. You can make your own solar oven, and the best part is that it only takes a few hours to make! No matter the weather, you'll be amazed at how hot a box of sunlight can get when it's concentrated inside a well-designed solar oven.
How To Make A Simple Solar Cooker To Understand The Use Of Solar Energy
 If you have kids, you should ask them to make a simple solar cooker that can be very useful. Your kids will enjoy making the solar cooker, and when they are used to cooking food, they will find it quite interesting. A simple solar cooker can be made at home with readily available materials. Find out how to make a cheap solar cooker using everyday household items such as cardboard and aluminum foil. Just add a sunny day, and you're ready to cook!
How To Make A DIY Solar Oven
Making a DIY solar oven from cardboard boxes is an easy way to have indoor fun while teaching your kids about the importance of solar energy. Help them understand how the materials absorb sunlight on your oven exterior, how it's reflected by the mirror and redirected into the box, and how the heat accumulates within your oven until it's ready to cook. With just a few materials and a bit of time, you can teach kids how sunlight works and how it's converted into energy that becomes heat. Try it today for a fun learning moment that your child will never forget.
DIY Advanced Solar Oven
You've done a science fair project, and you've perhaps built your own solar oven, but are you ready for something even more advanced? The great thing about this solar oven project is that it is not for the casual builder. You'll really get involved in building this one. It's big, but if you want to do it right, it's what we recommend. This one is not for baking cupcakes but for baking—as in meats and sweet treats. This kit has everything you need to build this simple yet useful, super-heated parabolic oven.
How To Build Your Own Cheap, Simple Solar Oven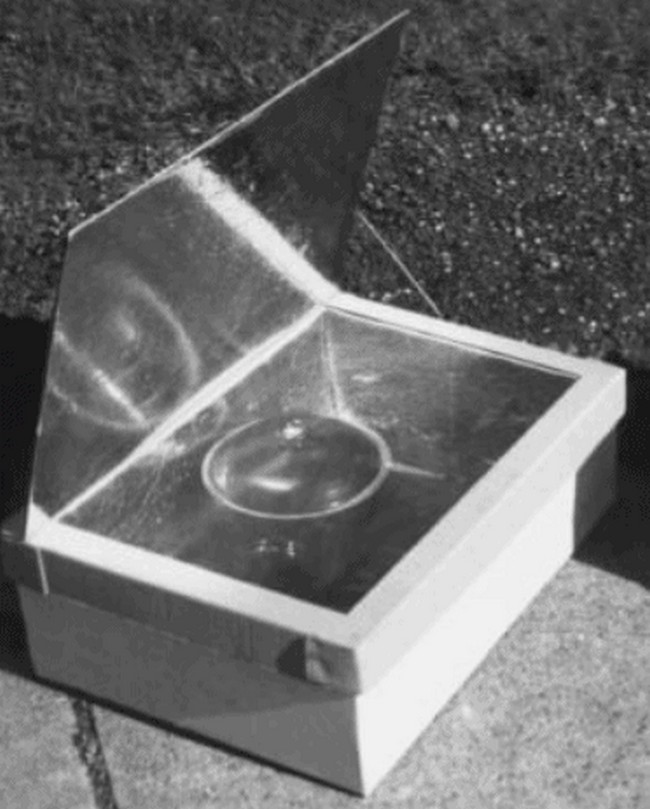 If you want to make a cheap solar box oven, you're in the right place! This tutorial shows you how to put one together from inexpensive materials. The secret to solar cooking is to maximize solar heat gain and minimize heat loss. This can be done with simple materials made from cardboard boxes, aluminum foil, styrofoam, cardboard, bubble wrap, etc. You can cook with this simple solar oven, but it's a good idea to have a backup plan for cloudy days--some solar cookers can work on cloudy days, and low-powered camping stoves are effective even inside an insulated box.
Solar Oven From A Repurposed Cardboard Box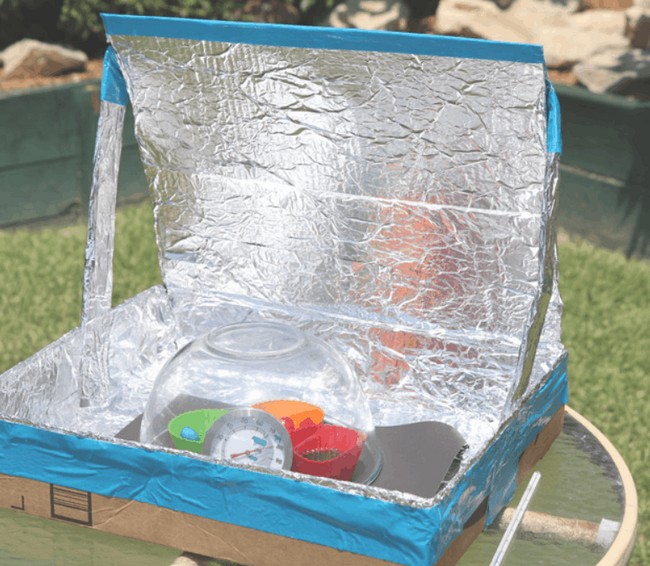 Kids, you'll be amazed at how something so simple can cook a can of soup without any electricity. Building a solar oven out of a cardboard box allows parents and children to gather around the kitchen table to cook and bake without using electricity. With the help of two small mirrors and some foil, it's possible to turn a can of soup into a delicious meal on sunny days. It's a great chance to teach children about solar radiation and how it can create heat in everyday objects! It's easy to build and inexpensive, and you can enjoy experimenting with different foods!
Save Money By Building A Solar Oven In Minutes
Want to save money on your electricity bill while helping the environment? This step-by-step video will walk you through building a solar oven. You don't need expensive materials or years of schooling – just some cardboard, a few pieces of glass, and a handful of basic items, and you'll have all the knowledge you need to build your own solar oven. Once built, they require very little maintenance and provide free heat. You can cook just about anything in a solar oven – from baked goods such as cookies and cakes, roasts, or meat pies to vegetables and canned goods such as soups. The possibilities are endless!
DIY Solar Oven
This instructable will show you how to make your own solar oven from an old cardboard box, some recyclable material, and a little foil. It is an excellent project for teaching kids about the power of the sun and how to harness that power to cook food at as high temperatures as possible. It works not only for cooking but also for melting chocolates, making wax, and whatever you can think of that requires high heat. It's a fun project for the whole family, and once you've made this one, you may want another for camping, tailgating, and whatever else you can think of.
Build Your Own Homemade Solar Oven
Make your own solar oven with cardboard boxes. This hands-on project is great for learning about solar power and experimenting with cooking. The solar hot dog cooker has a few parts that you need to make: the box, lid, reflector, metal racks, and a thermometer (optional). After you have all of your parts made, simply set up the solar hot dog cooker to face the sun and point the reflectors at the sun. Then put hot dogs on the metal racks, put the lid on and wait for your food to cook!
Making A Solar Cooker From A Car Windshield Sunshade
There are many ways to heat or cook food and store water, but when you don't have electricity, or your stove breaks down, a solar cooker can be improvised from a car sunshade. Add your Dutch Oven or cooking pot, and add water and some ingredients; then just sit back under the shade and relax until your food is ready. You can use a car windshield sunshade as a solar oven which is great when other options are unavailable. This product will allow you to safely position the most sunlight on your food within your car to ensure that you have a safe, sustaining meal.
Building A Cheap And Easy Solar Oven
With the solar oven DIY project, you can build your own solar oven out of a cardboard box, baking pan, foil, tape, glue, and the lid to a can of soup. All you have to do is line the walls with tin foil for reflectiveness, adjust it to catch the sun's rays correctly, and put a sheet of glass over it. The heat from the reflected sunlight will cook your food by turning it into an oven. Watch this video crafting tutorial and learn how to make solar ovens you can use when BBQ-ing in your backyard or camping in outdoors.
How To Build A Solar Oven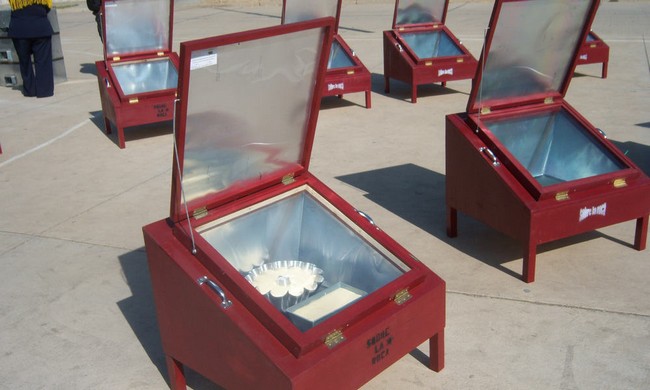 This solar cooker is enclosed with a glass window angled towards the sun. The resulting design is a great food processor that does not need to be babysat while cooking. While cooking in a solar oven, you do not have to check on your food or regulate the temperature continually. The solar cooker can function as a grill and has some of the same qualities as a microwave. It cooks roasts, grills vegetables, and melts cheese more slowly than other cooking methods and is similar to a slow cooker
How To Turn A Pizza Box Into A Solar Oven
This tutorial shows you how to turn a pizza box into a solar oven and then use it to reheat the pizza that came in it! Perfect for long-distance travel, you can use this oven anywhere the sun can get to it as long as there are no clouds in the way! With just a few simple supplies and a little time, you'll be able to reheat your pizza – or anything else – in a solar oven you made yourself. While pizza is certainly delicious and fresh out of the oven, sometimes your leftovers can get soggy and cold, especially if you're not planning on eating them right away. However, a DIY solar oven can be used to reheat your pizza – or anything else – so you don't have to go to the convenience store for a microwave meal.
How To Build A Solar Oven And Why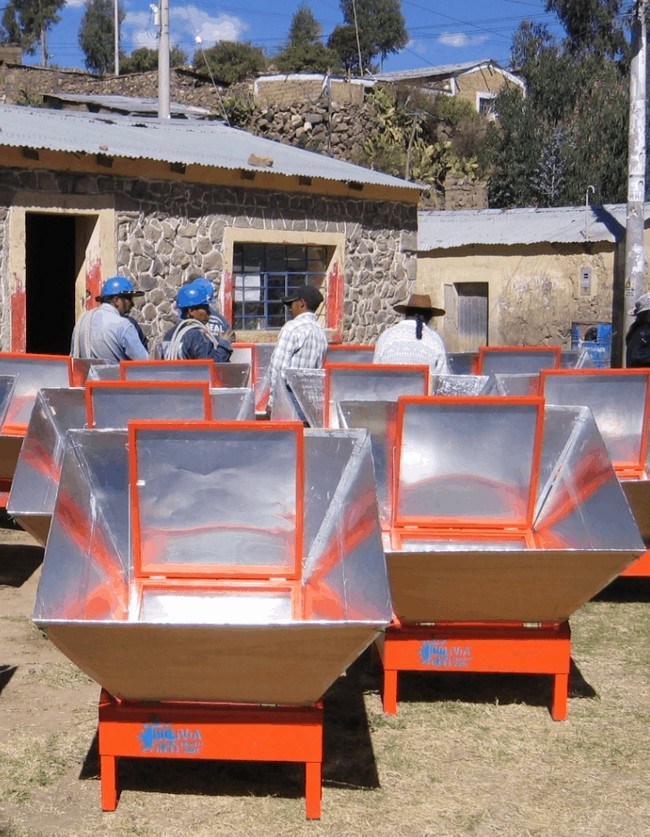 Learn how to cook without fire by using solar power! Building a solar cooker or oven is easy, and they can cook almost anything. With plenty of sliding doors and breathable mesh along the sides, this soft-sided solar oven is an excellent option for cooking up your favorite meals. Whether you're cooking in the desert or in the rainforest, the sun will always work for you to make delicious food. A solar oven is a great way to cook without using fossil fuels. It saves money, helps you grow your own food, and can be used anywhere!
My New DIY Solar Oven In The First Stages
This DIY oven can be made entirely from sustainable materials or materials you may have to lie around. The cost is very low, and the end result is amazing. Use solar power to bake fresh bread, boil water, and heat leftovers. This is an easy project that anyone can do, and the construction is relatively simple. This solar oven is eco-friendly and unique in design, using sustainable materials that won't hurt the environment. It's perfect for camping, road trips, or survival situations - and you don't need access to electricity.
How To Build A DIY Solar Oven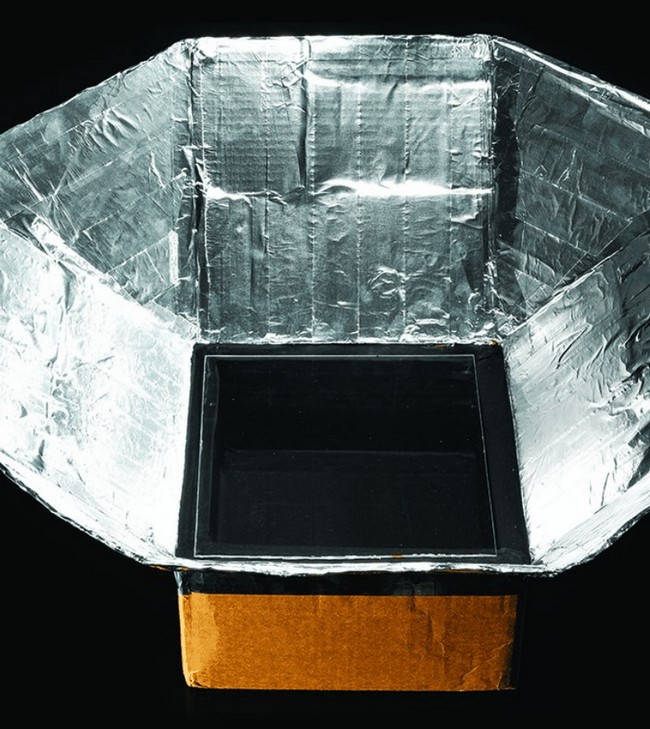 This step-by-step guide will help you build your own DIY solar oven. Its easy-to-follow instructions will allow even the most inexperienced builder to make their very own solar cooker. Easy-to-build solar cooker made from an insulated box with a reflective window for trapping the sun's rays. The solar cookers of yesterday were difficult to build, but this one is easy and requires basic material. This cooker will reach 200°F and cook almost any meal you usually cook in your oven on a cloudy day.