A dice tower is a simple device that you can use to enhance your gaming experience. Since its primary function is to drop dice randomly without leaving the container, you can always add something fun and make it into a project. Here are 10 DIY dice towers with different designs that fit your budget and desktop space. Some are simple designs that need only a few items, while some even include decorative effects for an extra bit of style. These DIY dice tower ideas are perfect for any dungeon master who wants to add some excitement and suspense to their next session. These ideas will make rolling dice more exciting and prevent cheating!
Best DIY Dice Tower Ideas
A dice tower is a beautiful way to add ambiance and fun to any table. A dice tower is not a must-have, but it does help the game flow faster. Game night has never been better with a new dice tower! Dice towers are a great addition to any game night. They offer players an easy way to get dice rolling quickly and easily, which is especially helpful when playing a game like Dungeons & Dragons or Warhammer. You'll also probably find that they make your dice feel a bit more unique and add to the rolling experience. These easy DIY dice tower projects will add a new level to your tabletop experience and make you feel super nerdy while you build them.
Materials Required
Many different materials can be used when making a dice tower, each with its advantages and disadvantages. Some of the more common materials used are:
Wood: This material is easy to work with, and you can make it look good with just a little effort. The disadvantage is that wood does not last forever and needs to be replaced periodically.
Cardboard: An excellent choice for those on a budget or who want something simple but effective; cardboard is very cheap, easy to work with, and can look good if you take the time to decorate it correctly. The significant disadvantage here is that cardboard tends to bend over time which can cause problems with rolling dice inside.
Plastic: Another popular choice among gamers, plastic is durable yet lightweight enough for easy transportation between gaming sessions. Plastic also tends to be easier on the wallet than other materials, so it's a great choice if you want something
DIY Book Dice Tower
This project is a simple DIY Book Dice Tower. This is a lightweight and portable dice tower that you can use to roll dice while playing board games and tabletop games. This project uses an open book and a foam core board, which you can buy together or separately at your local dollar store. Remove the book's cover and measure its size, cut the foam core board to match it, then put them back together with some mod podge and cork!
How To Make A Round Dice Tower
Dice towers are a great accessory to any tabletop game. They can also be costly, so this tutorial will show you how to DIY your round dice tower made from flower pots, cards, and foam. This is a straightforward DIY project to make your dice tower. It is made from a flower base, wax paper, and cardboard. It's straightforward and safe to use on any surface. This is an easy project with great results! This tutorial will show you how to create a quick, cheap, and effective tower using foam, cardboard, and fabric that can be used with many types of dice, including regular polyhedral dice or any other type of gaming, die.
DIY Dice Tower Plans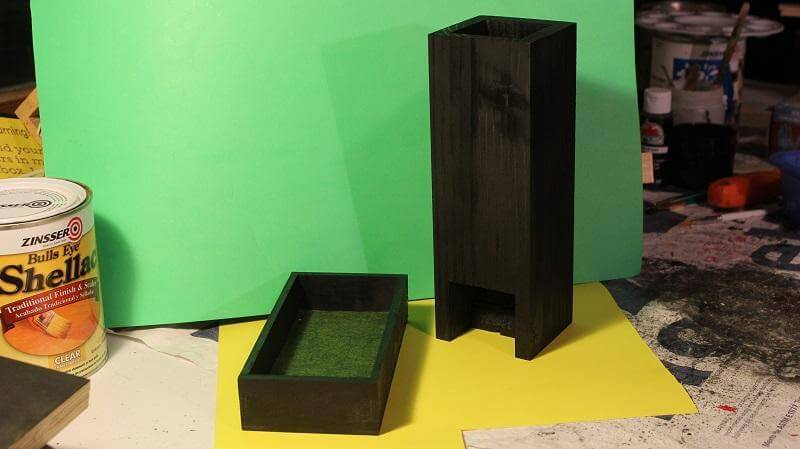 If you love dice games and playing them, this is the perfect project for you. In this tutorial, you will learn how to build a dice tower. A dice tower will provide a much smoother game session as the dice throw, and landing on the towers are nearly perfect. The materials needed to build this dice tower include two pieces of framing lumber, plywood, box joints, and glue. The best part about making your dice tower is that it can be done on a small budget without much effort but with great utility and style.
DIY Dice Tower Cardboard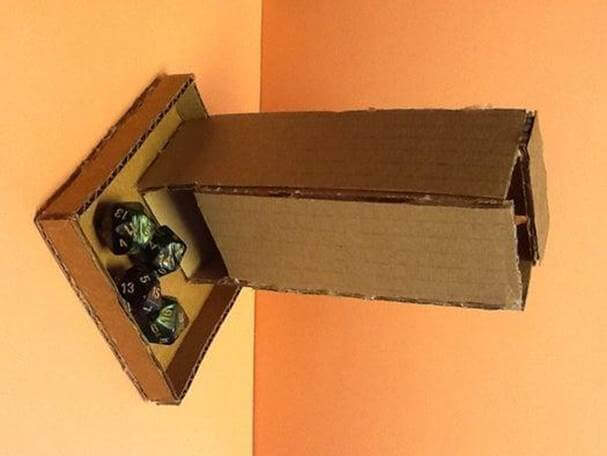 If you love to play a game of dice, this DIY project is perfect for you. The cardboard dice tower is made from simple materials you may already have in your home. It is an easy do-it-yourself project that provides hours of fun. Create a stunning dice tower without having to spend money on expensive materials. The rigid cardboard is excellent for building and will be sturdy enough to last you a lifetime. In comparison, the softer cardboard makes it easy for you to cut and fold into small pieces that glue easily together, making this project very accessible for children, older people, or anyone with trouble with fine motor skills.
Low Budget Dice Tower DIY
A dice tower is an excellent addition to your gaming table, allowing you to roll dice quickly and without interruption. This DIY dice tower is simple to make at home using glue and basic materials. This DIY Dice Tower Kit is a great budget-friendly way to make a high-quality dice tower. The kit comes with all of the clear acrylic tower pieces and a black wooden base, which you will glue together to create your very own dice tower. This is easy to make low-budget dice towers that use only glue and plywood! It's ideal for those on a tight budget.
DIY Dice Tower
This is a simple DIY project that only requires a few materials. The dice tower is made of a Pringles can, a cereal box, and a Dremel. You'll measure out the bottom opening and cut it out. You'll then mark out every angle where the platform will be using a ruler to ensure almost perfect precision, and then you'll use your Dremel to cut out each one. Once they're all cut, you'll glue the appropriate platform to each angle and pop them on! This unique dice tower will impress all your friends during your next game night!
Homemade Dice Tower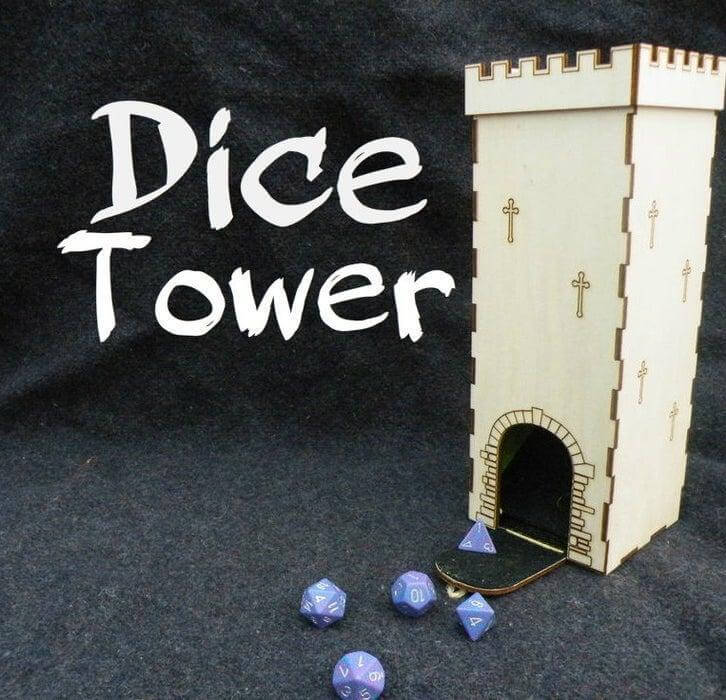 This DIY dice tower allows you to roll your dice with elegance and style. This project requires carpentry skills and a few supplies but can be done in less than a day. With the precision of a laser cutter, this crafty and practical set-up will sit proudly in your favorite gaming den. Assemble and glue the foam tray with felt-lined bottom using PVA glue. Insert a small strong magnet into the wooden base, so it stands vertically, with the metal side towards the outside.
You can also see: DIY Dice Tray Ideas 
DIY Dice Tower Pringles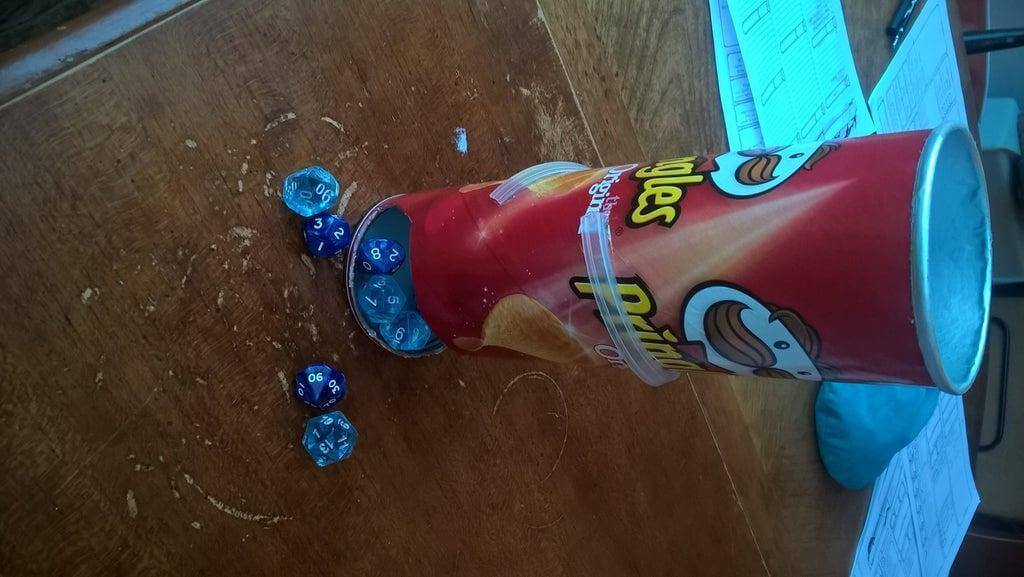 If you love pringles and are a dice tower enthusiast, this DIY Dice Tower Pringles is the ideal project for your needs. It can be made in just a couple of minutes with everyday items you may find at home. All you need is a plastic cutter, scissors, or knife, and two cans of pringles! Following the instructions on making this DIY dice tower pringles will bring you hours of fun rolling your dice on it. You can also decorate it further with paints or stickers if desired.
How To Make A Dice Tower
This tutorial will teach you how to make a dice tower. The materials needed are wood, foam, tape, glue, and miter saw, or a table saw. You need to cut all the pieces of wood accurately depending on their sizes, drill a hole in one side of the piece and then smooth their edges with sandpaper or file. Collect all the pieces and apply a coat of paint. Glue them together with wood glue while keeping excess glue away from the project using tape. Hold them together until they dry out, assemble everything, and have your dice tower beautifully.
How To Make A Castle Dice Tower
This dice tower is a great project that can be made using only a few materials. You'll need some foam board, craft glue, and scissors. Construct the tower's base with acrylic paint to give it a castle look! For this project, you will also need some pringles cans, cereal cans, foam board, and craft glue. Don't forget that your castle will also need a dice tower! It is relatively easy to make and can be built from any material. You could use cardboard, wood, or plastic.