Tower gardens are one of the most popular garden accessory kits in the DIY world. It's also easy to see why: they are incredibly functional. They can be used for various purposes—from being purely decorative to being an extremely productive food source. If you're considering adding a tower garden to your home, why not consider making it yourself? The best part is that even if you don't have any gardening experience or DIY projects, making your own tower garden is extremely affordable and easy with this DIY Tower Garden Ideas. The best part is that all sorts of DIY versions make the Tower Garden accessible to anyone who wants to grow their own food, no matter how small their space is.
DIY Tower Garden Growing System

One of the best things about growing your own food is your control over what goes into it. If you've ever worried about chemicals in your soil or pesticides on your vegetables, you might be interested in making a DIY tower garden. A tower garden is a container with soil that has holes in the sides so that the plants grow up through the soil, and there's no need to weed. The soil stays put, and the roots don't spill over the edges because of a watertight reservoir at the bottom. They're relatively easy to build, can be scaled up or down depending on your room, and don't require much maintenance. And they're not just good for veggies—tower gardens can also be used to grow herbs and small fruits.
Benefits Of DIY Tower Garden Ideas
There are many benefits of DIY tower garden ideas:
Space saving: Tower gardens use less space than traditional gardening methods because they are elevated off the ground, which allows you to grow plants vertically instead of horizontally. In addition, you can plant multiple plants in one tower garden without crowding them together like you would if they were planted on the ground. This results in less waste and more efficient use of growing space.
Easier access: Tower gardens also make it easier for people who have difficulty bending over or kneeling to tend their plants because they are raised off the ground. This makes them perfect for apartment dwellers who lack yard space or don't want to bend over to tend their plants often.
Aesthetics - People love seeing plants grow well in their yards or balcony. It not only looks good, but it also gives them joy watching their plants grow healthy and strong daily!
Fresh Produce - Growing your own produce will give you fresh fruits and vegetables all year round without leaving home!
Mini Tower Garden DIY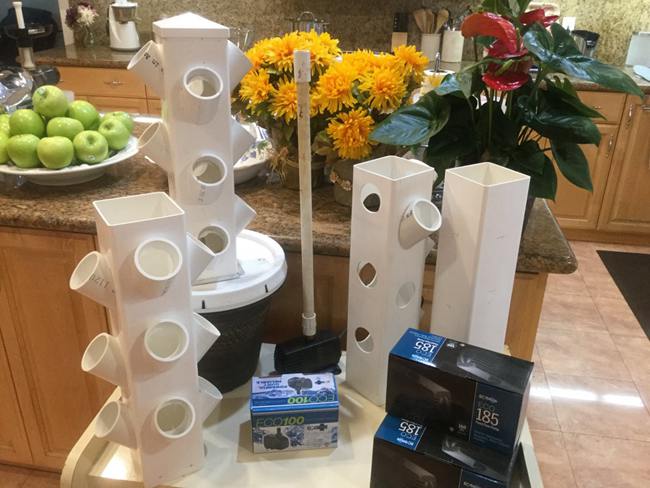 Love fresh produce but don't have much room? This DIY mini tower garden is easy to assemble and will fit in any spot where you want a little greenery! If you have a garden but don't have the space or time to care for it, this mini tower garden is just right for you. This easy-to-build structure includes a pump that pumps water up to the top tray, where plants sit in net pots and grow. Growing vegetables and flowers at home are easy with this DIY mini-tower garden. You'll have fresh organic produce with the right materials and a little elbow grease.
Tipsy Pots Tower Planter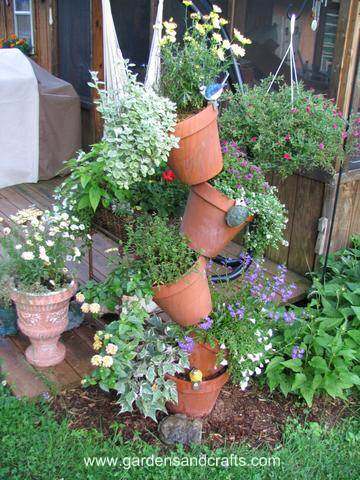 Learn how to make a tower planter that can be used for flowers, herbs, veggies, or anything else you can imagine. This guide shows you how to make your dream planter using clay pots and some galvanized iron rods. You'll have this project done in no time! This is a simple project, and you can get started quickly. It's a great option for outdoor gardening and balconies because it's durable and long-lasting. The tower planter design maximizes the growing area for the soil so that you can fit more plants in a small space. It's perfect for herbs, tomatoes, peppers, and much more!
DIY Plant Tower Garden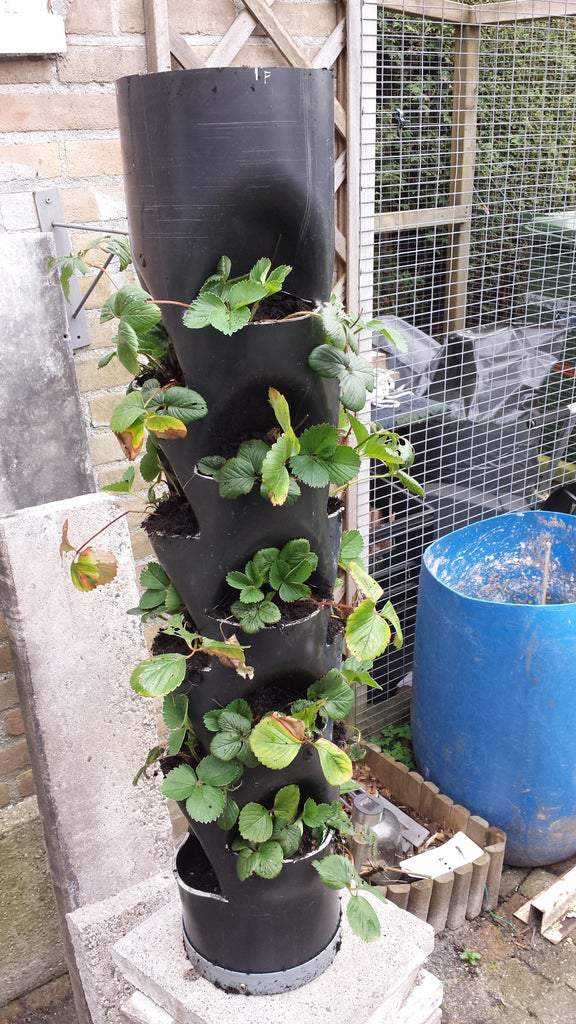 Do yourself plant tower garden is a pretty plant container. It can be used as indoor and outdoor garden ideas. This DIY Plant Tower Garden is designed to hold all of your favorite plants. The tower is made from a meter-long section of PVC pipe, with a cloth wrapped around it for easy watering. It also has holes drilled in each side for additional aeration and drainage. This is a great garden idea if you're tight on space, as it takes up very little actual floor space!
Vertical Aquaponic Garden DIY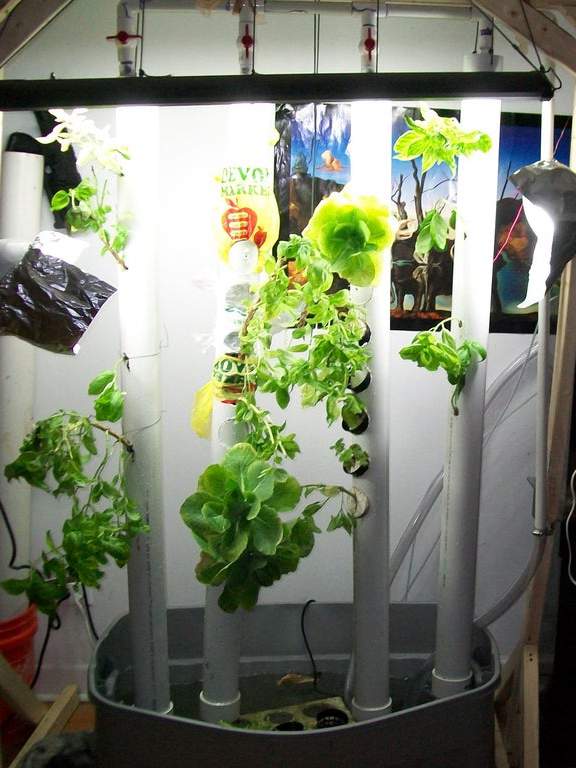 Looking for an easy way to grow organic, fresh veggies and herbs all year round? We've got you covered with this vertical aquaponic garden that costs only $200 to build. The PVC pipe design also makes it easy to assemble. Aquaponics is a combination of aquaculture and hydroponics. These two methods create synergy, which means you get more food and are healthier. So grab a few parts, do this DIY and grow healthy greens that don't need so much sun!
How To Build A Tower Garden
If you want to start growing your own food but live in a small apartment, don't have a backyard, or want to save some money, this is the video guide for you. You can build a low-cost, powerful tower garden that is easy to maintain (if it still has bugs). This tower garden is not only a cool hobby and an interesting way to have your own crops, but it will save you tons of money on groceries and provide you with fresh water-less produce.
DIY Tower Garden
Everyone can do this; you do not need to be a master gardener. This is a great solution if you are short on space, need more products, or want to start small. The DIY Tower Garden is a bit more expensive than other garden kits you can buy, but it's a great DIY project if you have the time and interest. If you're one of those people that love to experiment, this could be your ideal product. You'll be surprised how cheap and easy it is to create your tower garden and what it can do for you!
DIY Tower Garden With Plastic Bottles
If you want to grow your own veggies, herbs, and flowers but don't have the time or space for a traditional garden, this DIY Tower Garden project is perfect! You can make your own tower garden with plastic bottles in just minutes. This guide's idea is meant only for flowers, but if you want to build a tower garden for edible plants, check out the rest of our guides. Your DIY tower garden is underway with a few plastic bottles and some creativity.
DIY Garden Tower Barrel
Beautiful gardens are all the rage, but keeping them up can be hard work. They require a lot of watering and maintenance. The solution? A DIY garden tower! While this idea may seem difficult for some gardeners, our helpful video guide only shows how easy it is to make your garden so you can save time and energy. Place tall planters on top of a large barrel, put some sturdy wheels on the bottom, add some dirt and plants, and you're done. Now sit back and relax while your garden grows.
Homemade Garden Tower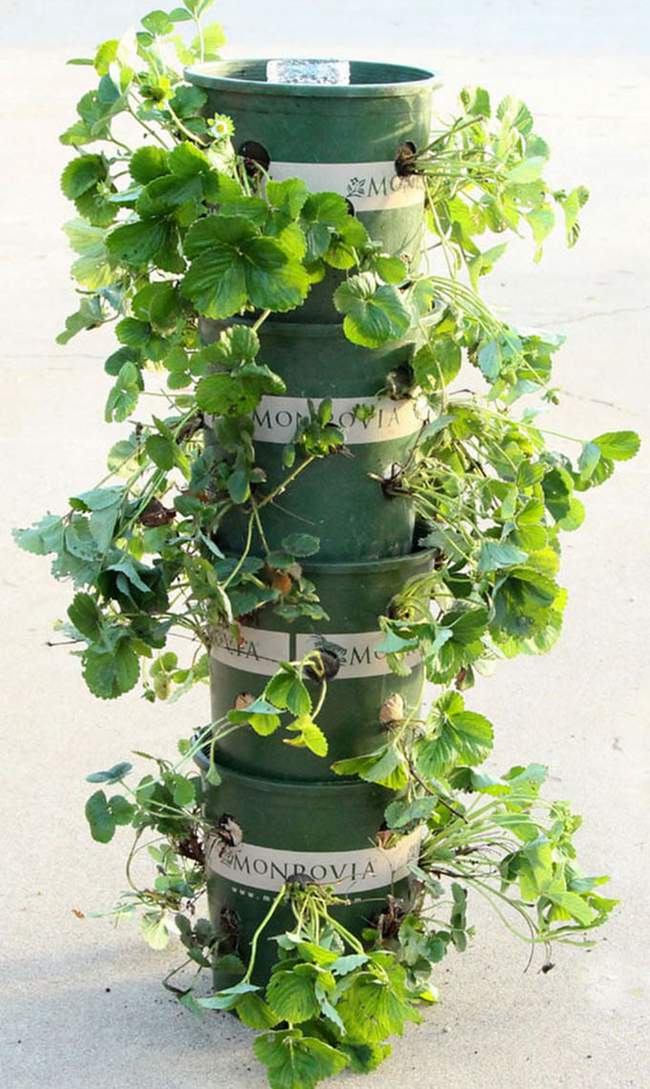 If you've limited time, space, and gardening knowledge, this DIY tower garden is perfect for you. You can use plastic bottles to create a soil-less garden that lasts all summer long and takes no effort. This DIY tower garden made of plastic water bottles is an easy way to grow your own food or flowers. Take a few minutes and make your own tower garden with plastic bottles. This is a simple project done in only a few steps and requires no prior knowledge of gardening or plants.
DIY Hydroponic Tower Garden
Looking to grow some of your favorite plants without a green thumb? This hydroponics tower garden will be an easy project to do, and it is cost-effective. It can hold many plants, looks beautiful, and is perfect for beginners! This hydroponic garden is great for anyone with limited work space and time to tend their plants. It's also perfect for beginners who are just getting into cubic gardening. This project will cost you from $500 to $1000, depending on your choice of materials and tools.
How To Make A Tower Garden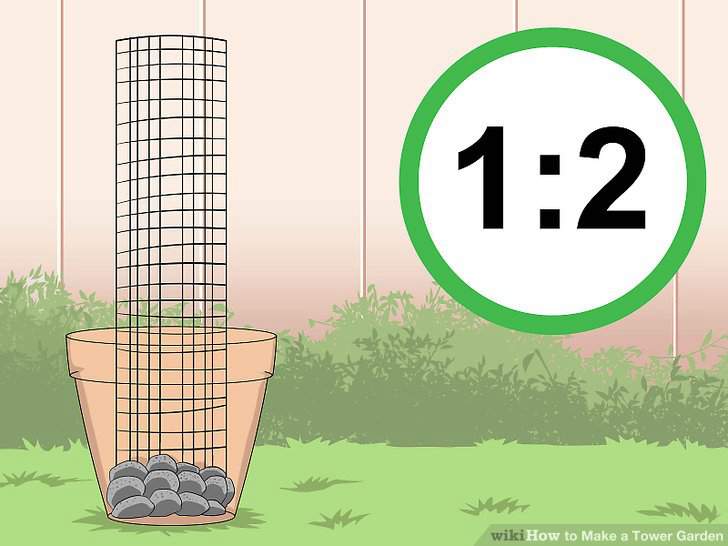 The Tower Garden is an innovative indoor gardening system allowing you to grow fresh, organic herbs, leafy greens, and flowers in your home. With this guide, you'll clearly understand how it works and how to make a tower garden easily. This guide teaches you the making process, the uses of this tower garden, and how it can serve you perfectly. Making one doesn't take much time, but you'll need to prepare materials. Learn how to make a tower garden easily with this guide that will teach you everything you need to know about this vertical gardening system.
DIY Tower Garden With PVC Pipe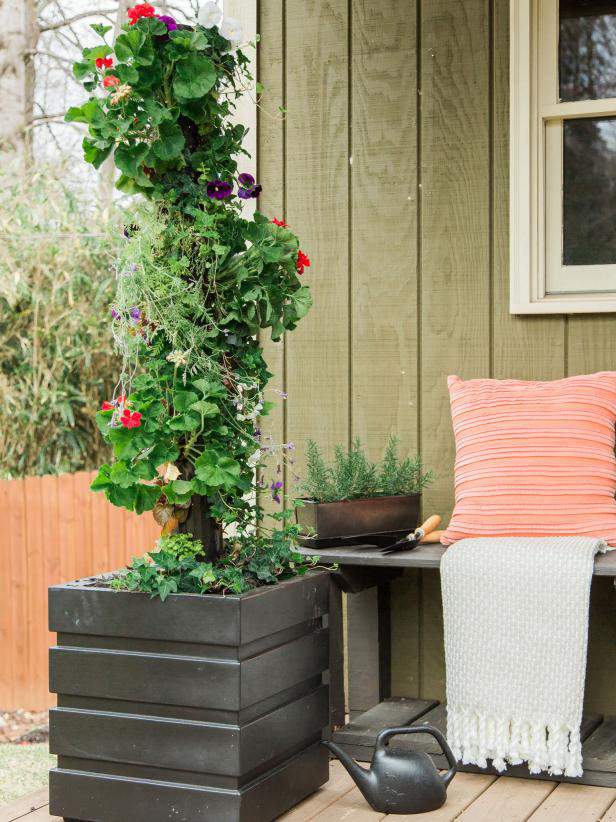 You can make your own tower garden with PVC pipes. You'll need to cut down the PVC pipes and attach end caps to the ends. You'll also need some bar clamps to hold them together so you can carry them around easily. Place your tower on top of your flower vase or any other good-sized container, and fill the holes with potting soil. Lastly, put some mulch on top for decoration purposes and better moisture retention.
You can also see: DIY Flower Tower Ideas 
DIY Garden Tower
If you're looking for a unique way to store your gardening essentials and keep them off the ground, then this DIY Garden Tower is just the thing. Creating a garden tower is a great backyard project. Not only will you have a beautiful addition to your property, but it will also save money on expensive soil and gives you a place to start growing your plants. This tutorial guide only takes a few hours to make and is easy to follow. This garden tower made from 55 gallon barrel is both functional and fun. Take a DIY approach by building yourself a simple tower like this one.
DIY Tower Garden Ideas
If you are looking for inspiration, or want to know how to start growing your own food at home, look no further. Want to have a garden without the need for a lot of space? The tower garden is an innovative solution for small spaces or areas with limited soil. Using PVC pipes, you can make your own vertical planter filled with organic topsoil and seeds. This DIY craft project is super easy and inexpensive, so you save money while doing something good for the environment. With these DIY tower garden designs, you can grow your own food with a certain ease and affordable price.
How To Assemble A Tower Garden
If you are tired of spending hours in your garden doing the weeding and watering, here is a solution: a tower garden. It is pretty easy to set up and can save a lot of time, so here is the video guide that will teach you how to assemble a tower garden easily. Tower Gardens are attractive, easy to use, and save space in your small apartment. This is an ideal way to grow fresh organic vegetables and herbs.
You can also see: DIY Grow Box Plans 
DIY Hydroponic Garden Tower Build
This is a fairly simple build, and it comes out great. For this project, you'll just need some PVC pipe and its components, some net pots, and a few tools. This tower has a bottom reservoir full of nutrients to feed your plants, with its pump to provide the water. The top reservoir collects runoff from the top tank and keeps your plants in place. It also comes complete with a drip system that controls how much water goes down each layer. This DIY hydroponic garden tower is the perfect way to produce your favorite herbs and veggies in your home! It's easy to make and only costs $150.
DIY Garden planter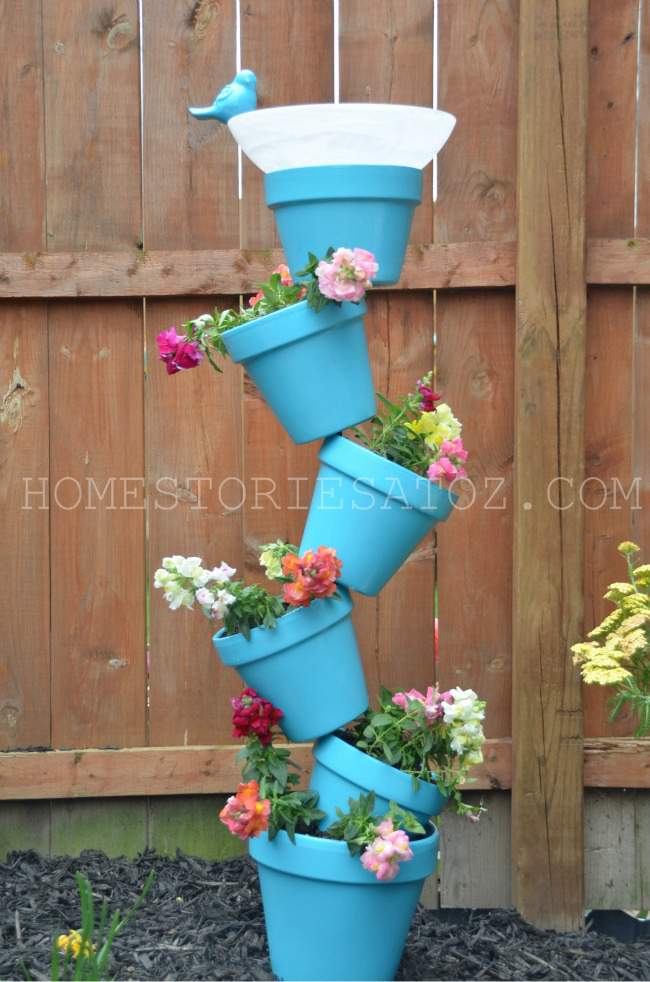 Gardeners worldwide have found tower gardens inexpensive and fun ways to grow food. This simple DIY guide will show you how to create a tower garden from materials you might already have around the house. This set will grow greens, herbs, and veggies on your windowsill or any balcony. The tower garden pictured below is made from a single large terracotta pot as the base and four smaller pots arranged in grouped columns to create the tower.
How To Build A Spiral Herb Garden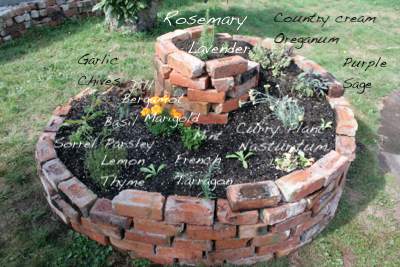 This is the perfect project if you want a garden but don't have much land and don't know how to use it right. A spiral herb tower is a great way to grow herbs indoors and give them excellent drainage while keeping the soil moist. If you have an empty potter's wheel, use your imagination and make some interesting designs unique to your neighborhood! This is an impressive feature and a great way to start growing your own herbs immediately.
Miniponics Garden Tower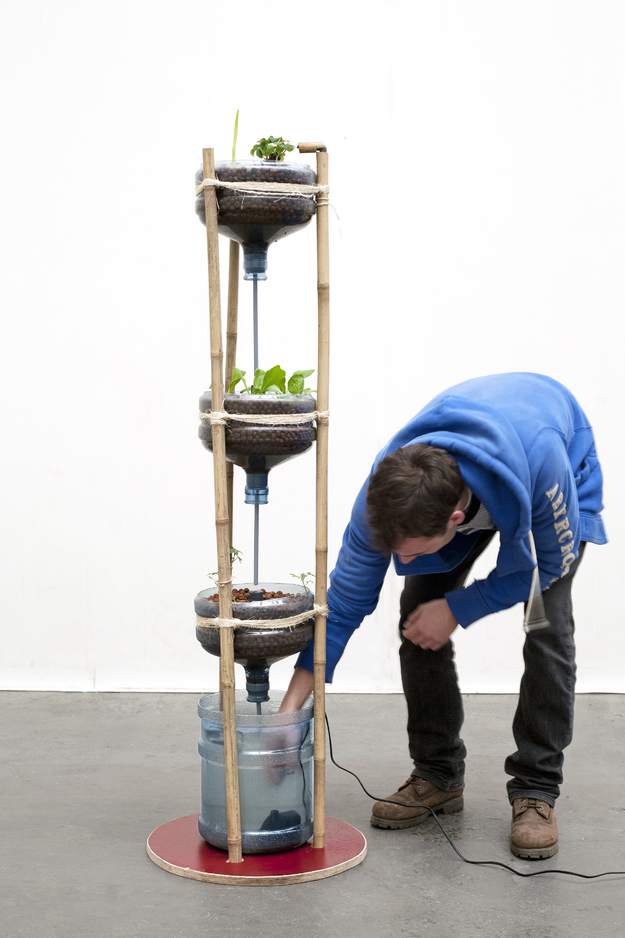 What a cool tower garden system! This easy-to-make tower was made from simple items such as a large water dispenser gallon, bamboo stick, or other straight stick and rope." This Miniponics Garden Tower is a cool and easy-to-make mini-comics. You need a few simple items to build this tower garden - a large water dispenser gallon, a bamboo stick or any other straight stick, rope, and the instructions are included in the box.
DIY Tower Garden
This is the guide for you if you have a small garden and are unsure whether to use a tower garden. This DIY Tower Garden guide was created by a fellow gardener who already had a net gate in his garden before he mounted his plant tower garden on the net gate. He didn't want to spend too much money on a tower garden that might not suit his space and design. With this DIY Tower Garden Guide, you'll be able to build your own easy-to-access, low-maintenance, and eco-friendly vertical garden in as little as 2 hours!
Easy Tower Garden DIY
Easy DIY vertical garden made from a simple PVC pipe tower. Perfect for those who like to grow their own plants and herbs but are too busy or don't have the green thumb to do it. This DIY tower garden is affordable, easy to build, and requires no soil. This a perfect project for those that do not like to stress when trying to make something from scratch! This tower garden can easily grow several veggies and herbs at once without requiring a big space or a huge amount of time. It's also great for those that don't enjoy gardening.
 DIY Indoor Tower Garden
This tower garden looks cool and can be used to grow the perfect veggies for your vegan diet. Not enough space for a garden in your backyard? Hang it on the wall and enjoy fresh veggies all year round. This indoor tower garden is efficient, costing only $40 to make. You can order the parts, but you could also find them in your electronics bin or build it from scratch. If you have a space where you can put a few plants, this might be for you!
DIY Tower Garden Planter
If you're looking for a DIY garden planter that will replace the look of your home's exterior, then this tower garden is just for you. It has a wood frame, attractive paneled surface, and a nice-looking lamp. Therefore, you can use it in your home and office, depending on where the plants need light to grow well. This tower garden planter will make it happen! It's easy to make and can fit anywhere in your home.
Homemade Garden Tower
The Homemade Garden Tower is a guide to help you grow herbs in your home; who says it's hard to plant them and tend them? The maker of this tower has a great plan and easy instructions to follow. You'll be growing fresh herbs in just a few hours. A simple and easy-to-follow guide on how to make a garden tower using PVC pipes. This is great for those who want their herbs growing in a vertical form rather than ground foliage so that you can have more room for other veggies that need space.
DIY Garden Tower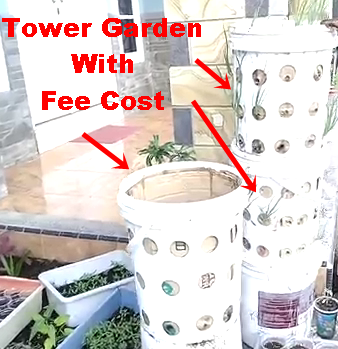 One of the best things about gardens is that you can make them whether you have big or small spaces to work with. A tower garden is an easy and creative way to use unused space on your balcony or rooftop. This DIY tower garden is super simple to make. You only need three materials: plastic planters, a wire frame, and soil. The finished product works great for pots of herbs that use vertical space well or flowers that need lots of sun.