The kimono has been worn for centuries, originating in Japan as a form of traditional clothing. Recently, it's become popular again, popping up in fashion magazines and everywhere, from runway shows to red carpets. Crochet Kimono patterns are flattering for almost all body shapes, but one thing that makes them especially great is that they're extremely easy to alter and customize. You can create a piece that fits perfectly into your lifestyle with just a little yarn and some crochet skills. A kimono can be worn in many ways, and you could even call it a piece of wearable art. Here are 6 free crochet kimono patterns you can use to create your own custom-made wearables.
Free Easy Crochet Kimono Patterns

The crochet kimono pattern is a simple piece to crochet. It's easy to do, doesn't require much fabric, and is such a simple project, but one that looks so much more difficult than it is. This collection of six crochet kimono patterns will bring you joy for years to come. With various shapes, sizes, and colors, these designs will complement many wardrobes. The patterns include a tunic-length kimono, a long cardigan kimono, and three short styles with sleeves or open fronts.
The basic stitches to be used are:
single crochet
double crochet
half double crochet
treble crochet
Benefits Of Crocheting Kimono Patterns
Crochet kimono patterns are a trend that is very popular in the crochet community. They are super easy to make, and you can use almost any type of yarn. You can also customize them so they fit your style. If you are looking for a new project to try out, why not try crocheting a kimono pattern? Here are some of the benefits:
1. They look great on everyone! Kimonos come in all sizes and shapes, meaning almost anyone can wear them. You can even make them in different colors to match your favorite outfits.
2. They're easy to make! As long as you follow instructions when purchasing a pattern online, crocheting a kimono should be no problem! There are even free patterns available online if you don't want to spend money on buying one.
3. They're super trendy right now! Kimonos are all over social media and going viral because of how cute they look when worn by celebrities like Kim Kardashian West. She recently showed off her new style while out with her family at Disneyland this past weekend!
Baby Kimono Yoko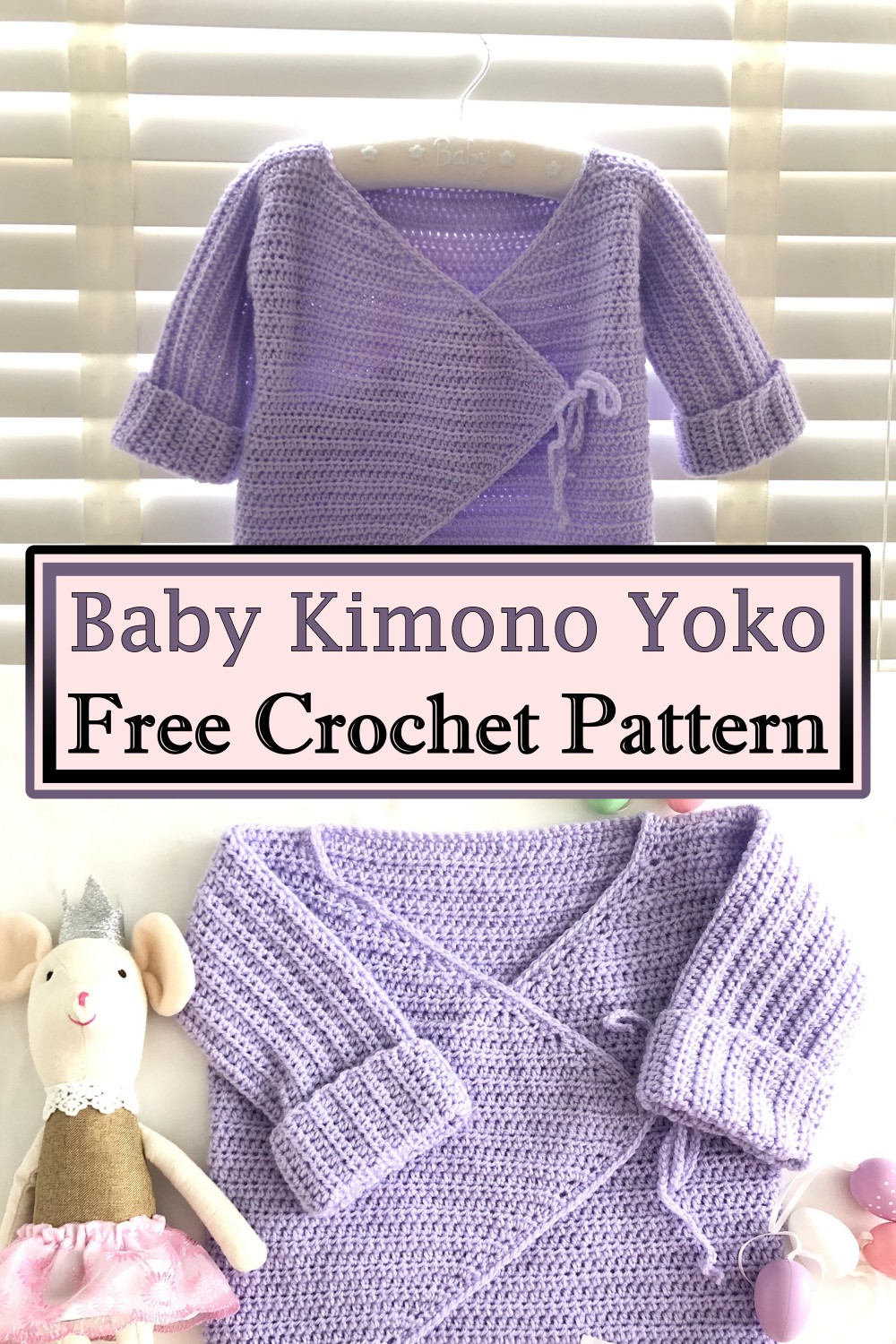 A unique, handmade crochet baby kimono that is adorable. It can also be a tunic for moms who love this look! This Crochet Baby Kimono Yoko is a must-have for your baby girl. It is easy to wear, comfortable, and keeps her warm during cold days. She will feel very delicate and pretty in this kimono. This oversized baby kimono is perfect for warm days and taking your baby outside. The extra large size will fit most babies from newborn through toddlerhood.
All Seasons Kimono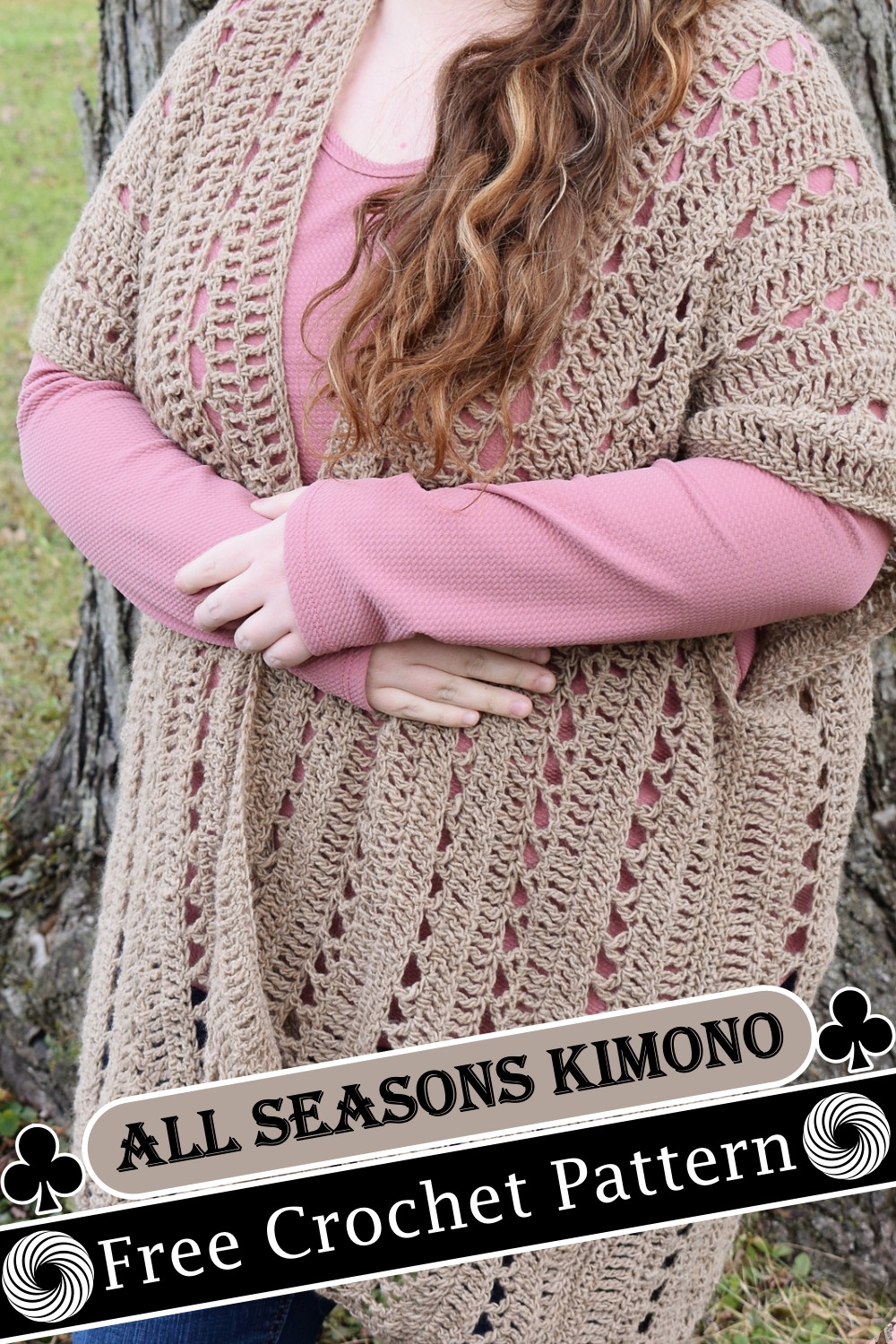 A must-have item for your wardrobe collection. It is lightweight and warm, great to have a layer with this kimono. Also looks great as an oversized top or dress! This kimono always looks great, whether lounging at home or traveling to a tropical getaway. The day-to-night crochet kimono makes it easy to transition from day to night and back again. In a gorgeous variegated yarn, it is light enough for winter but still substantial enough for spring and fall.
Wisteria Drops Kimono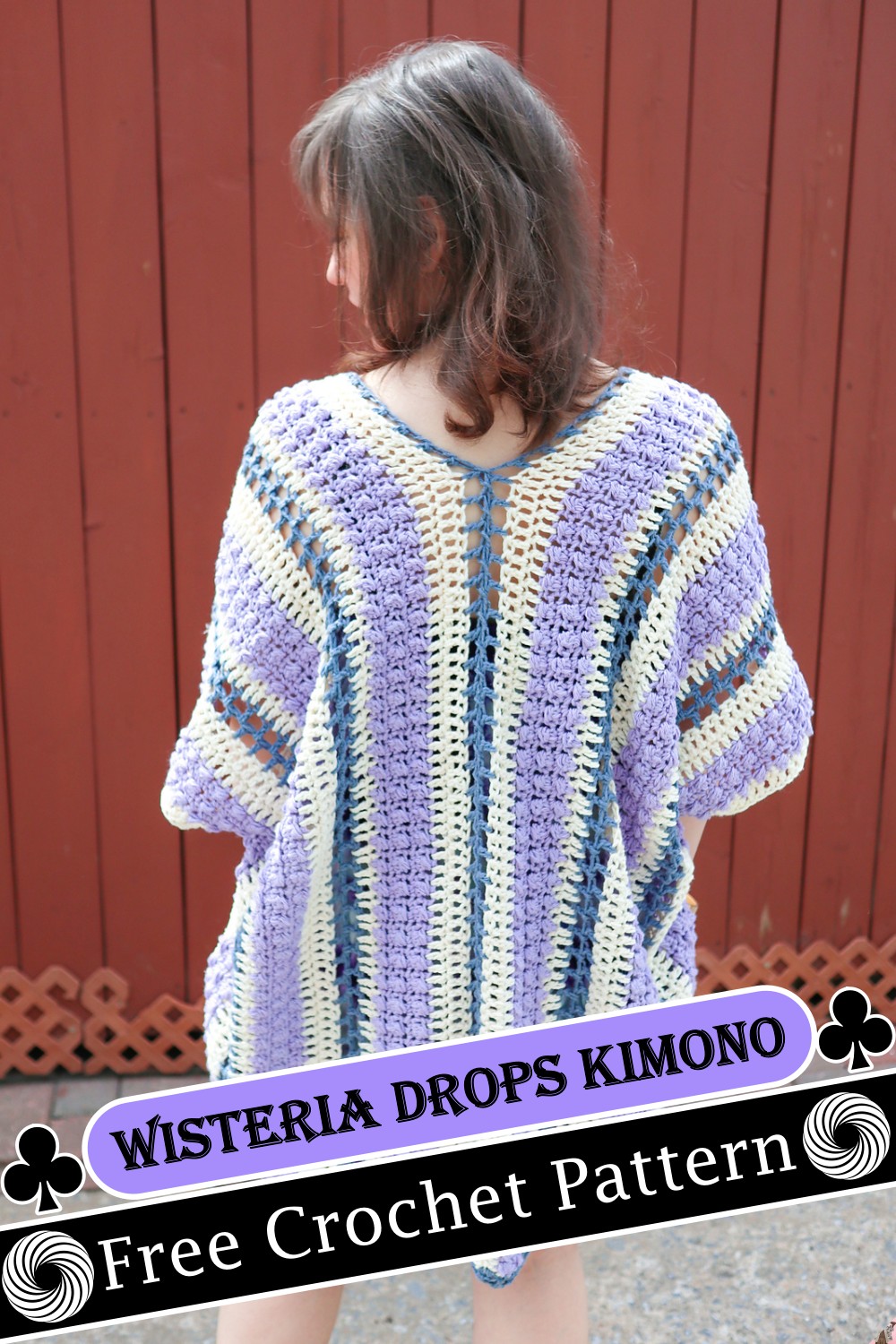 Add this beautiful kimono to your casual wardrobe. The crochet Wisteria Drops Kimono is a nice addition to any wardrobe, making it perfect for relaxing at home or going out with friends. It is a timeless, feminine piece you can wear from season to season. The crochet back makes it perfect for any occasion, and the colors are beautiful. It's perfect for fall and winter over leggings when running errands and cool enough for spring or summer with a tank underneath. We love this pattern because it's versatile and can be worn in all seasons.
Summertime Kimono Wrap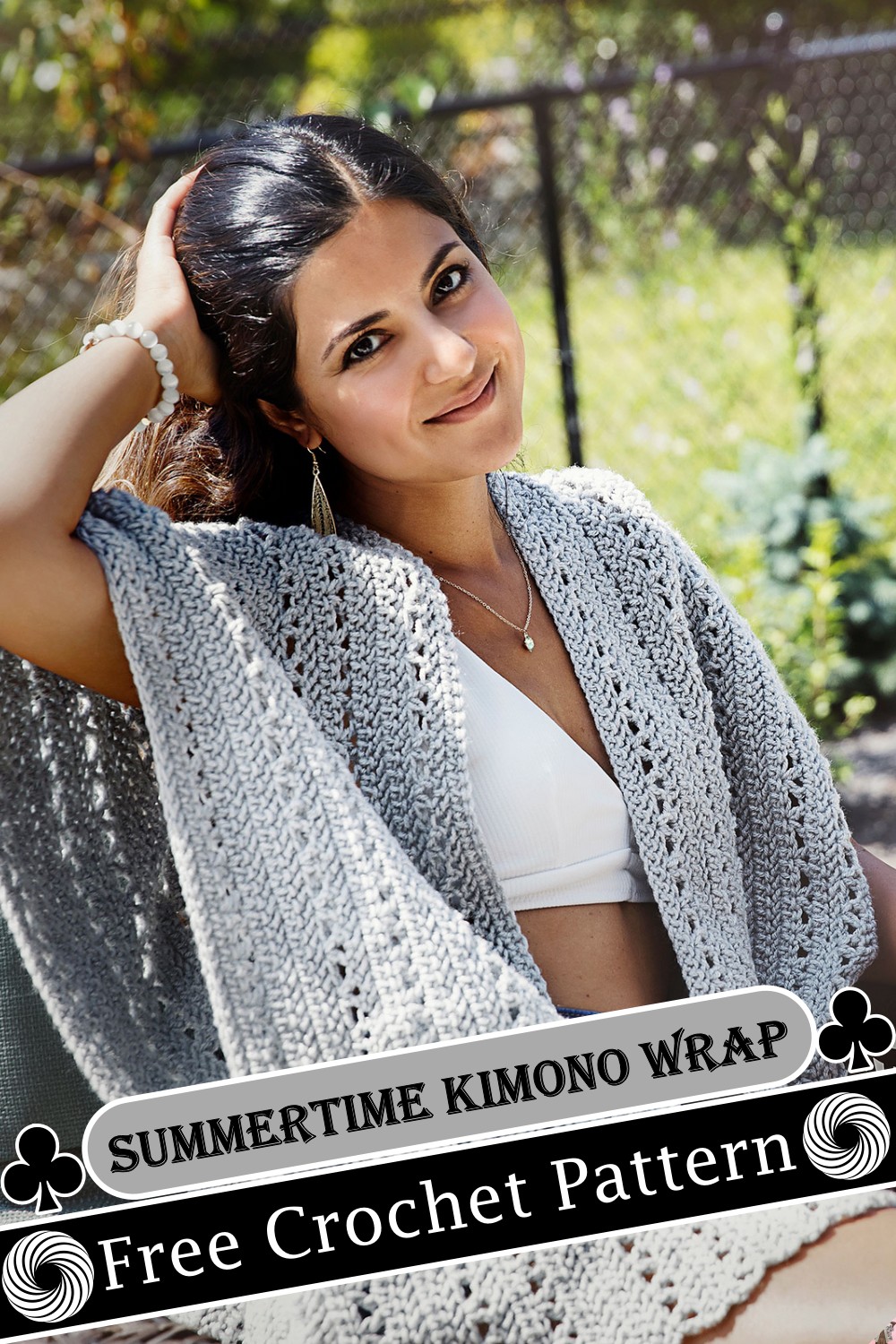 A simple crochet kimono wrap to add a dash of tropical to your wardrobe. This fun summertime accessory makes for a wonderful gift or treat for yourself, easy and fast to crochet. This Summertime Kimono Wrap will keep you stylish and comfortable this season. The high-quality material is great for any time of year, and the neutral colors can be paired with almost any outfit! The crochet stitch makes this top a breeze to make and takes less than an hour to complete. The beautiful color combinations and lacy stitch details add a classic touch that will elevate any outfit.
Lace Kimono Cardigan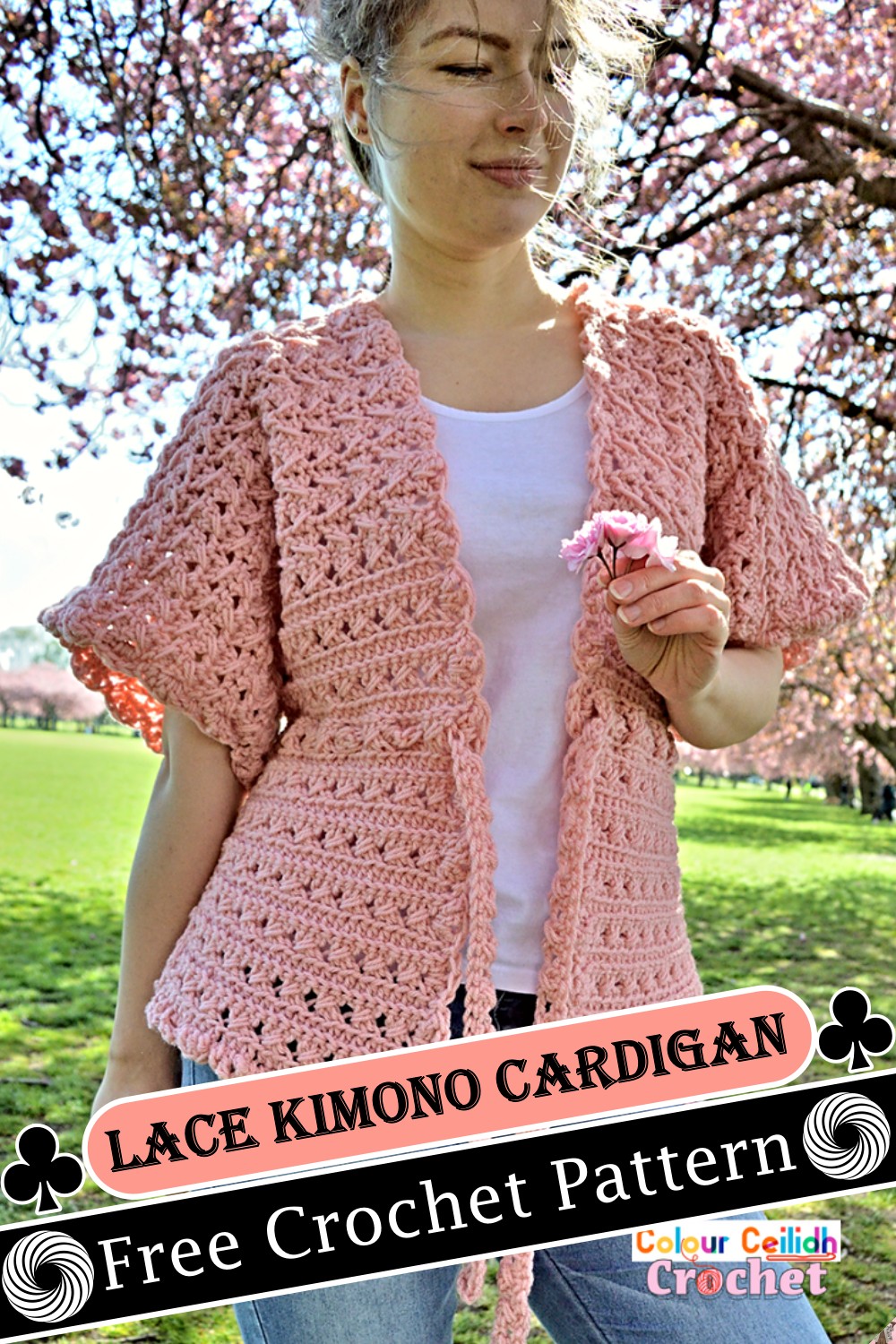 This soft, lightweight cardigan is a must-have for every wardrobe. It features a ribbed front and crochet lace detail at the hem to create a stunning finish. This Crochet Lace Kimono Cardigan is the perfect lightweight layer for any occasion while keeping you comfortable and warm at the same time. Long sleeves that can be rolled up or down as needed means this piece can be worn all year long. It'll become your go-to this time of year, versatile and easy to wear. It features long, flowing sleeves that are finished with gorgeous crochet lace for added detail. The simple design makes it the ideal cardigan for layering or pairing with a blouse.
Follow Our Series Of: How To Crochet Poncho
Sunshine Lace Kimono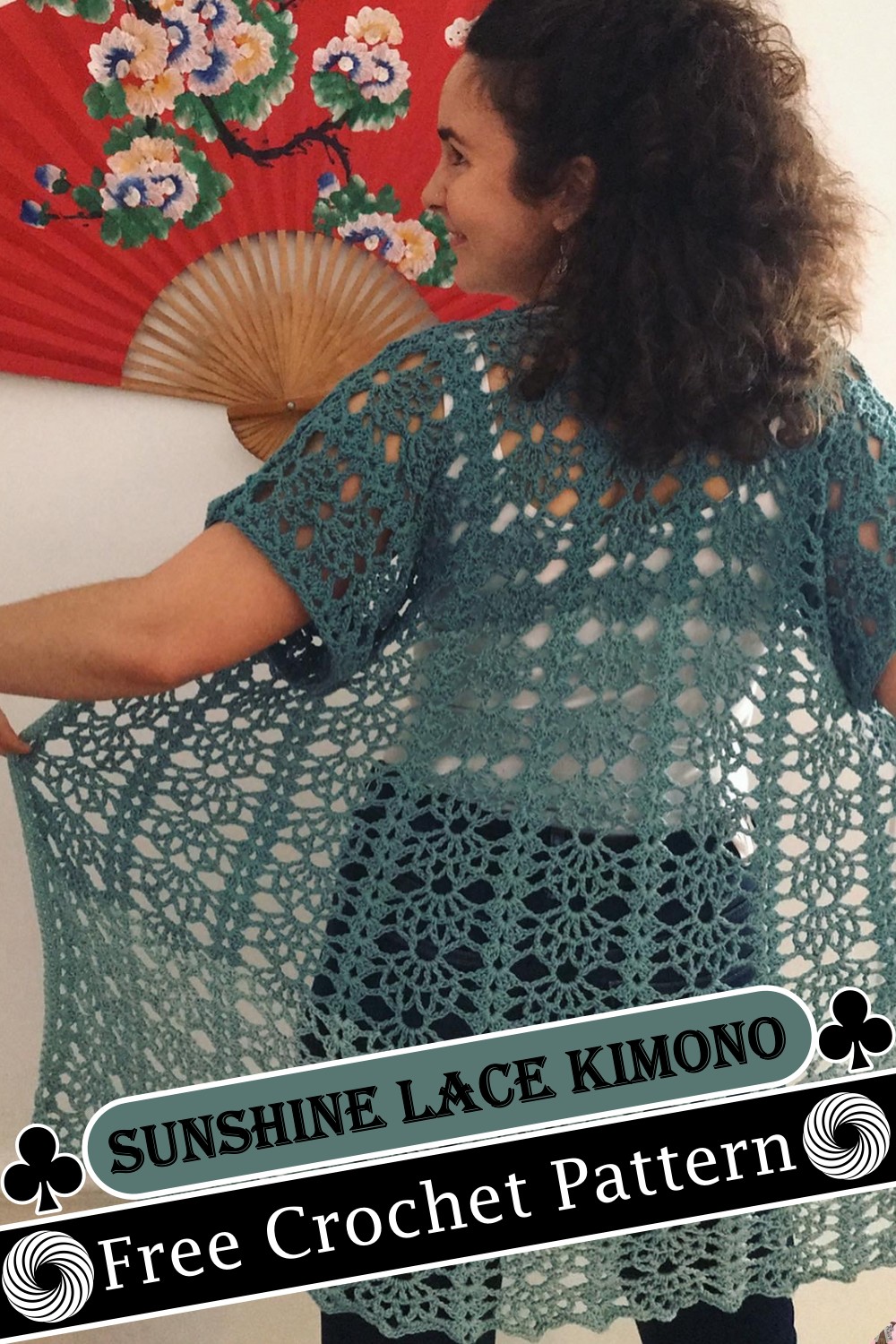 A deluxe crochet lace kimono in a neutral tone to wear with everything. Wear it as a jacket or slip it on over leggings and tights for effortless style. Crafted in delicate lace crochet, this kimono instantly adds a touch of warmth and elegance to your outfit. The lightweight fabric creates a versatile look, perfect for everything from spring bridal showers to weekday work meetings. This super soft and stylish kimono is beautiful on its own or paired with a tank top for an extra bit of warmth. The lightweight nature of the material, combined with its delicate lace detail, makes it perfect for warm weather.
You can also see: Crochet Flower Cardigan Patterns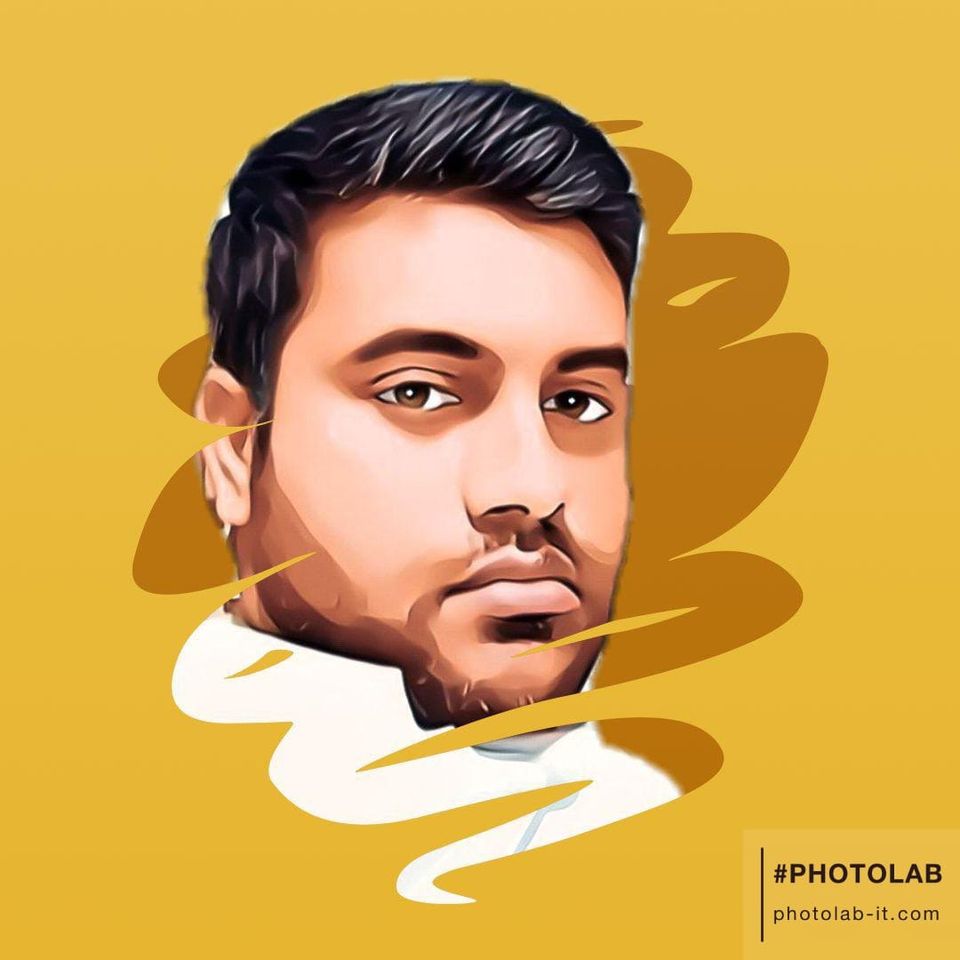 I am Raza, a crafts expert with 6 years of experience. I run this site for DIY lovers to provide the most exciting projects and ideas for your home, office, and everyday life. See More