Use this collection of free crochet infinity scarf patterns to create a fashionable accessory that can be worn during the coldest months of the year. These patterns range from beginner to advanced skill levels, so there's one for everyone. These free crochet infinity scarf patterns range from beginner to advanced, so there is a pattern for everyone. You will quickly see that each pattern will create beautiful scarves that keep you warm!
Crochet infinity scarves are the perfect accessory for fall and winter. They keep you warm while adding a stylish touch to any outfit. Try our collection of crochet infinity scarf patterns, from modern to traditional designs. While crochet infinity scarves have been around for some time, they're not just for trendy Instagram models anymore. They can be casual or dressy and can complement any outfit. The materials used are limitless, and the finished product is an easy and quick item to create. Here's a list of 5 unique scarf projects to get creative with! Infinity scarves are a great length and can be worn any time of the year. They are easy to make, and you only use one stitch pattern the whole time.
Crochet Infinity Scarf Patterns

Crochet infinity scarves are the perfect New Year's gift to keep your loved ones warm and stylish. Grab your hook and some yarn and learn how to make a versatile and fashionable scarf for any occasion. These easy infinity scarves are free patterns for beginners and can be used as soft and cozy winter accessories. Free crochet infinity scarf patterns are great for using leftover yarn and experimenting with new stitches.
Vivienne Infinity Scarf
Add a touch of glam to every outfit with the Vivienne Infinity Scarf. This gorgeous crochet infinity scarf features a wide band with tasseled fringe detail and an asymmetrical design that adds interest while remaining minimal. Keep your neck warm and comfortable with this infinity scarf. The Vivienne Infinity Scarf features soft, warm material and feels great while you're traveling or lounging at home. Enhance the beautification of your outfit with this infinity scarf. It features delicate lace trim and a whimsical embroidered pattern that will add a touch of elegance to any look.
Loretta Infinity Scarf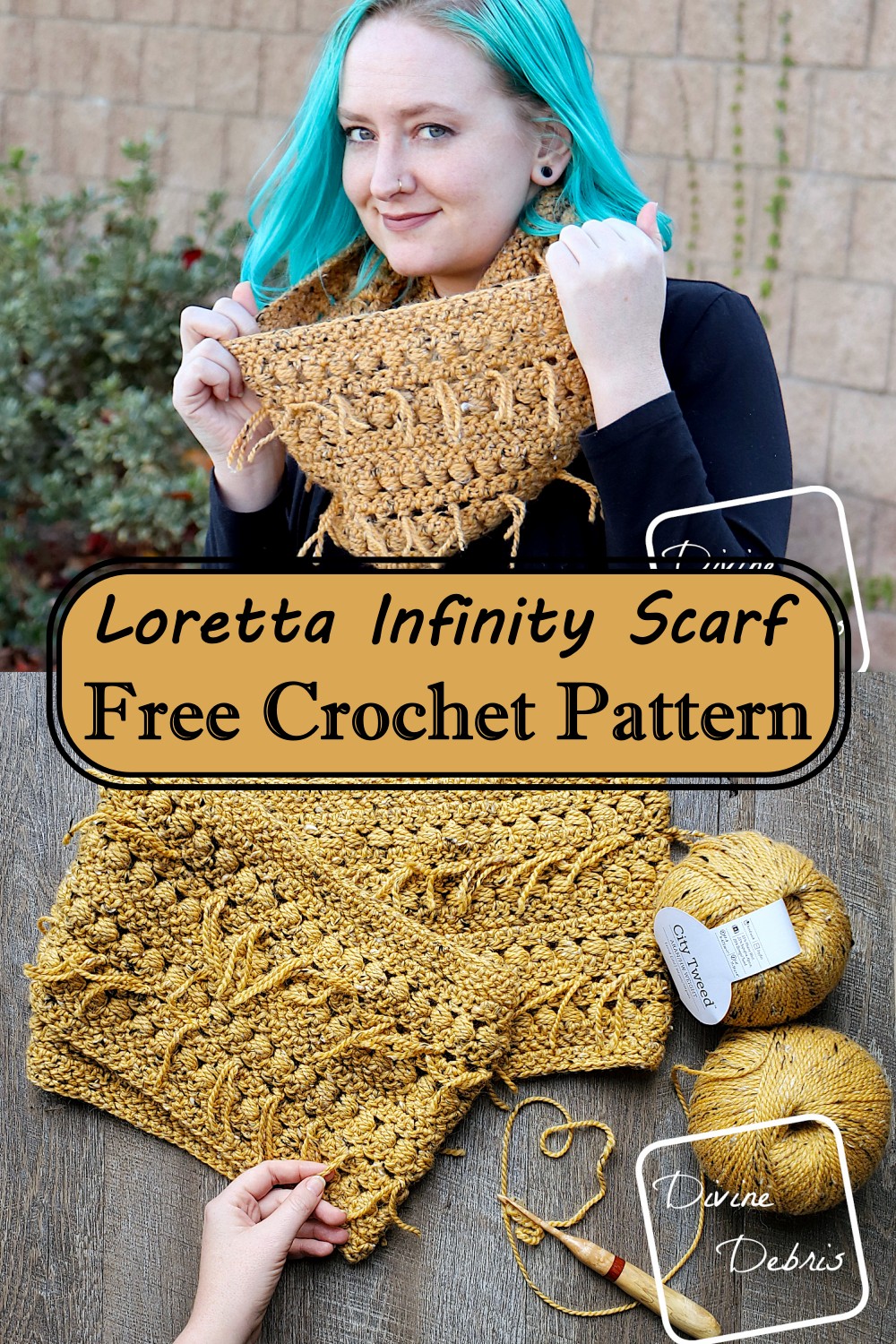 Loretta Infinity Scarf is a lightweight, cozy, 100% acrylic scarf with great colors and design. It gives this easy-to-wear scarf a girly, whimsical touch with pretty pom poms! A modern take on a classic style, the Loretta Infinity Scarf offers a little something for everyone. The crochet design lets you customize the length to suit your unique look, while the understated color palette makes it perfect for pairing with just about anything. Finish off your outfit with a pop of style today. Pure silk is a gorgeous, soft fabric that makes this infinity scarf a luxurious accessory. The tapestry design adds depth, while a warm burgundy color adds warmth for cooler nights.
Hooded Infinity Scarf With Pockets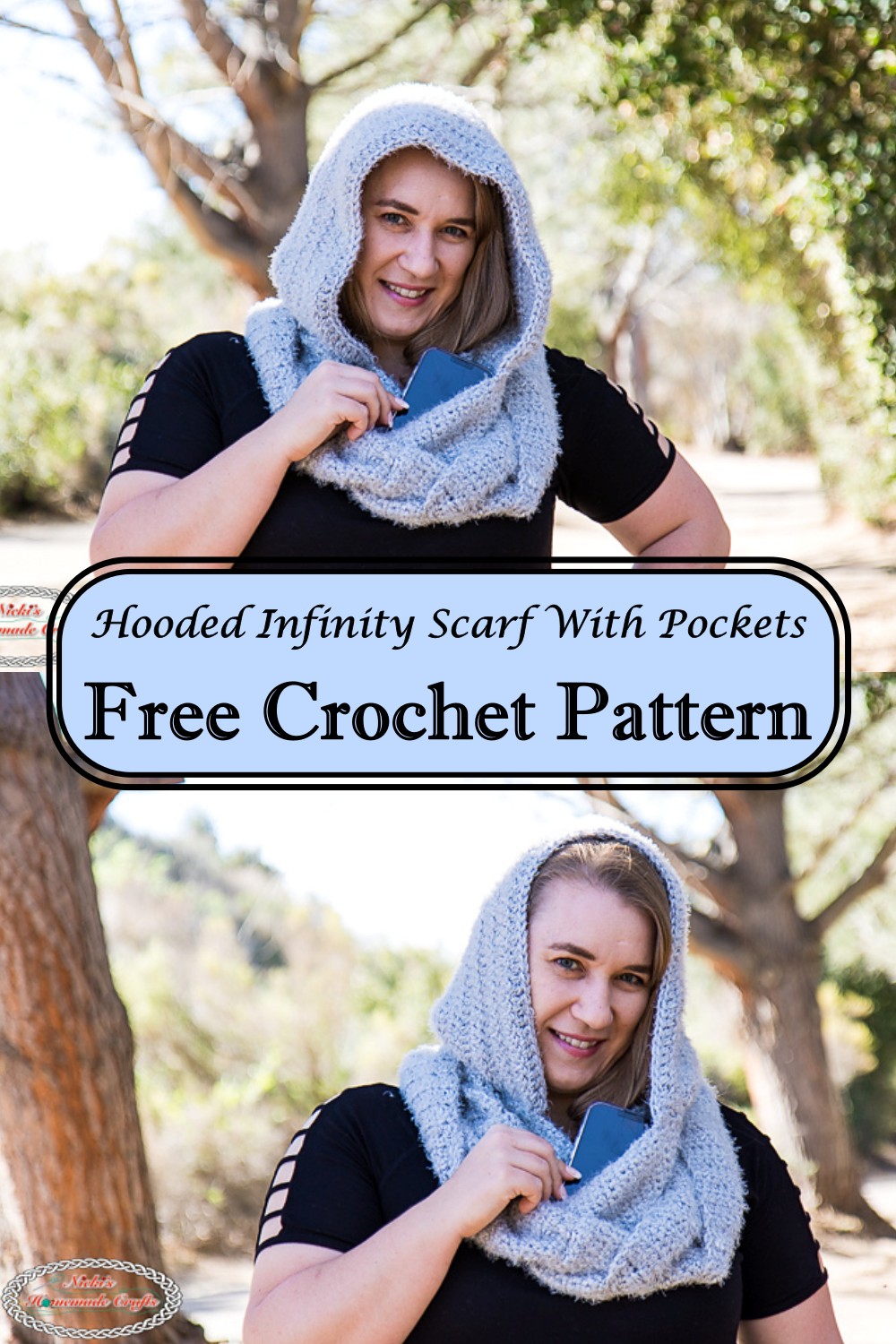 This hooded infinity scarf with pockets will keep you warm and keep your hands free at the same time to do whatever it is you need to do. A unique infinity scarf with pockets to help keep your hands warm. With a playful style and practical functionality, it's simply the most convenient way to stay warm! This Infinity Scarf is the perfect cozy addition to your winter wardrobe. Made with soft, premium-quality material, it's super stretchy and lightweight. An elastic drawstring at each end allows you to secure your scarf perfectly around your neck, while two ultra-comfortable pockets keep your hands warm while you're on the go.
Wingrove Infinity Scarf
The Wingrove Infinity Scarf is a modern nod to the classic infinity scarf. This stylish accessory looks great wrapped around your neck as a scarf or doubled as a cowl. This infinity scarf can take you through cool weather with stylish flair. The Wingrove Infinity Scarf features a long, classic design that complements your outfit and offers comfort when you need it most. This infinity scarf is made from premium silk, ensuring it will never stretch out of shape and keeps you warm wherever Winter takes you. You can easily wear it all season long with an ultra-thin fabric and matte finish.
Autumn Stars Infinity Scarf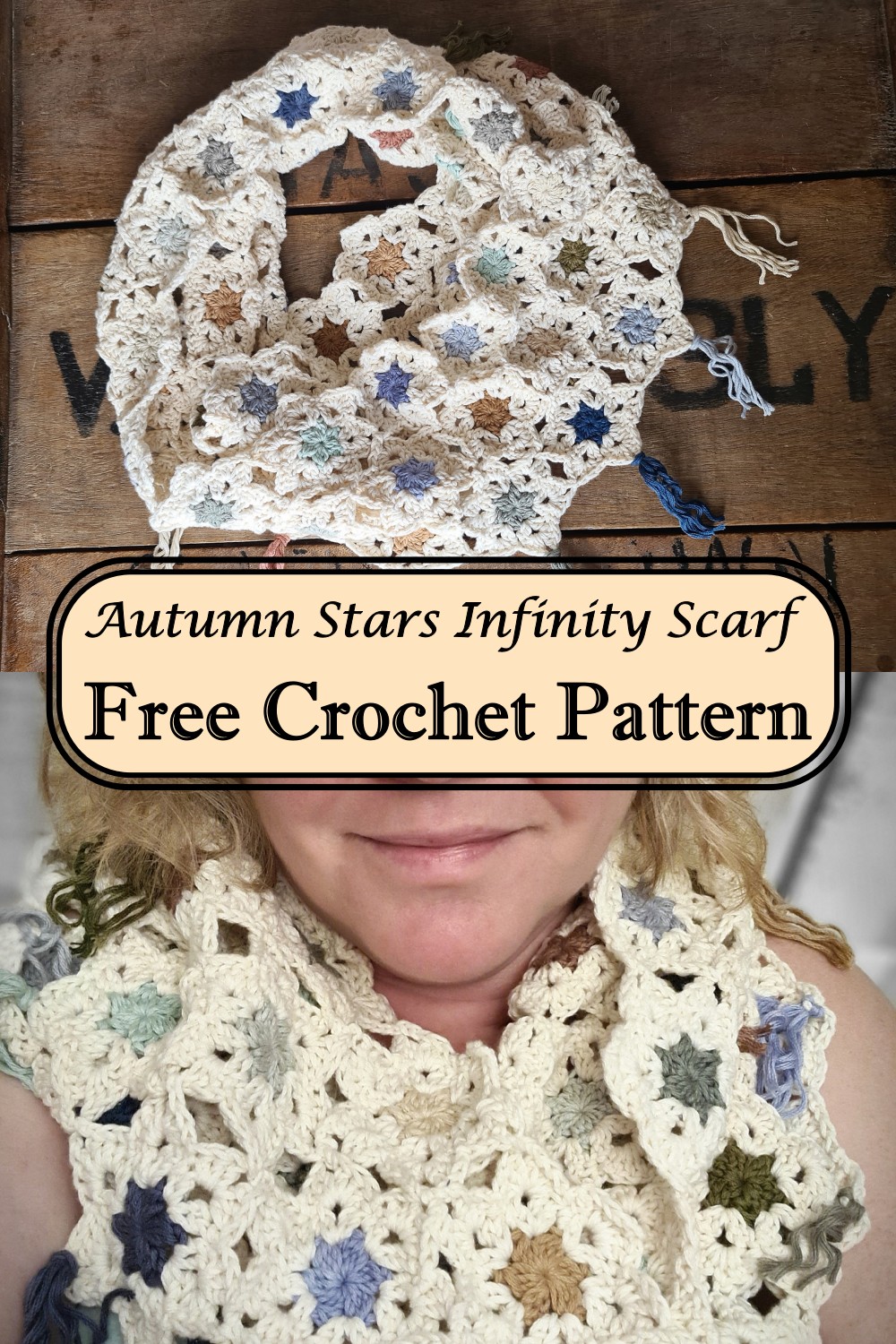 Add a gorgeous statement piece to your wardrobe with the Autumn Stars Infinity Scarf. Made from super-soft, cozy 100% cotton and finished with a lovely autumn design, this scarf is perfect for wearing all year long. Our gorgeous Autumn Stars Infinity Scarf is a wardrobe essential for both casual and dressy outfits. The soft yet warm fabric is perfect for both autumn and winter weather. Keep warm and stylish without sacrificing comfort! The Autumn Stars Infinity Scarf is the perfect accessory to keep you warm over the coming months. Pair with a coat to add style and comfort.
Rose Infinity Scarf
Rose Infinity scarf is sure to spruce up your look this winter. This lightweight infinity scarf features a woven pattern of red, white, and pink roses on a beautiful matte pink backdrop. Wear it as a headband or shoulder cover-up, or wear it around your neck to show off the beautiful design and keep warm. The Rose Infinity Scarf is the ultimate accessory for your vacation wardrobe. You'll be ready to explore the world in style as this scarf keeps you warm and is perfect for many occasions. Crafted using soft and luxurious silk twill, this scarf is finished with a simple drape design, featuring a subtle rose pattern.
Lofty Infinity Scarf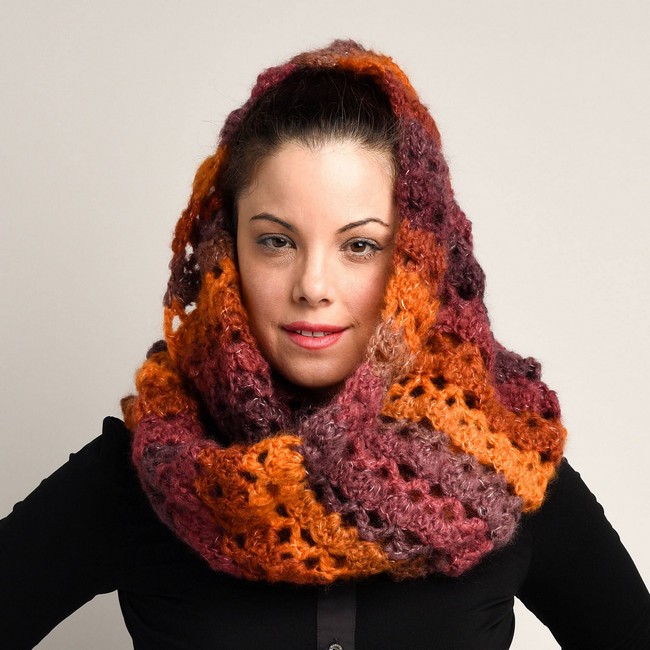 Lofty Infinity Scarf is an easy and versatile accessory that's great for layering or wearing on its own. It goes with everything and adds a little style to any outfit. This Cozy Infinity Scarf adds sophisticated style to any look while keeping you warm. This stylish, versatile scarf works well in casual and formal outfits, making it an essential accessory for the season. If you're looking for a stylish infinity scarf, this one is classic and fashionable. It can be worn in multiple ways - loop it around your neck twice, pull it over your head, or loosely drapes it around your shoulders. This scarf is made of soft acrylic yarn and has fringe details on the ends; this scarf works year-round with almost every outfit.
Roslin Infinity Scarf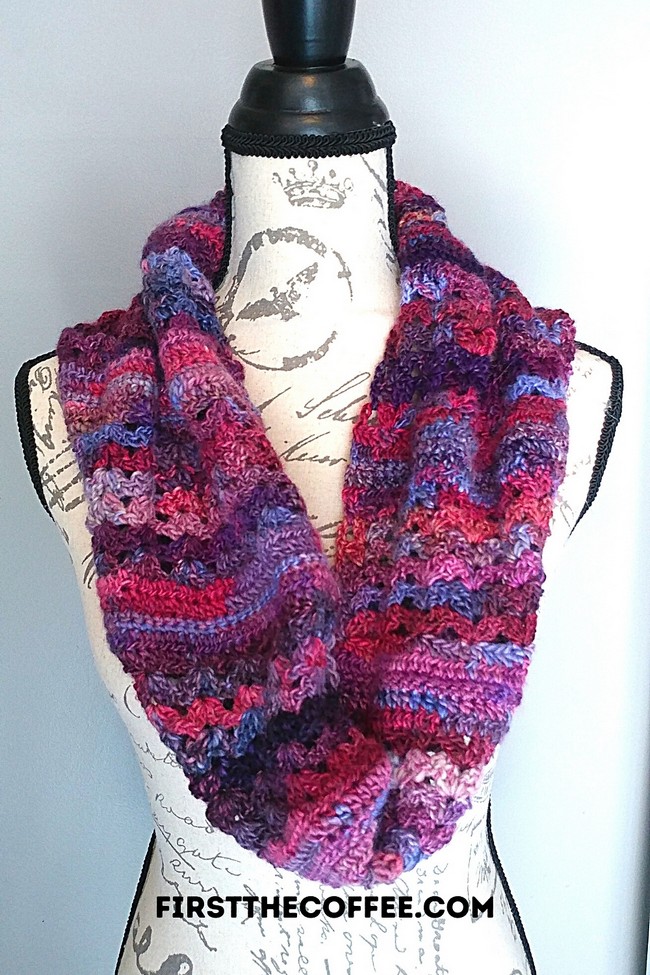 Make a statement with the Roslin Infinity Scarf; made from 100% wool, this lightweight scarf is easy to wear and will keep you warm during the winter months. The natural material allows it to be easily styled with dresses, trousers, or over your coat. This infinity scarf is stylish and versatile, so you can wear it as a scarf or a shawl. It's lightweight, soft, and luxurious. The delicate style can be worn for daytime duties, tossed around your shoulders for evening glamour. Keep your style top-notch with the Infinity Scarf. This versatile piece looks amazing in classic black and would pair perfectly with a casual outfit to work or a more formal ensemble for an evening out.
6-Day Hooded Infinity Scarf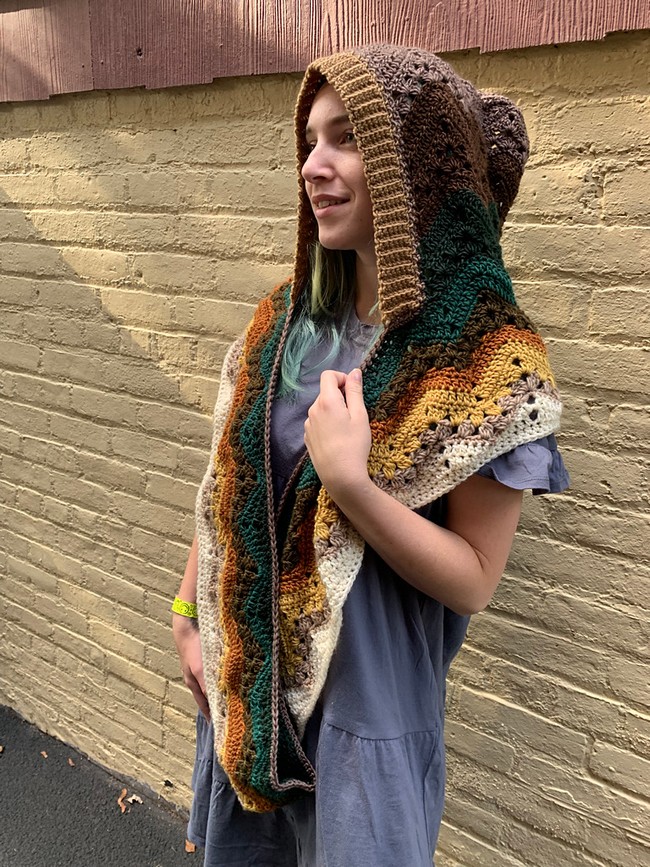 This 6-Day Hooded Infinity Scarf is the perfect cold-weather companion, allowing you to be both stylish and warm. Made of 100% premium acrylic, this scarf will keep you toasty during the colder months while effortlessly complementing any outfit. Perfect for any occasion, this infinity scarf can be worn at work, school, or when traveling. This hooded infinity scarf is one of our all-time favorites. Made from a soft polyester blend fleece, this cozy scarf has an oversized hood that doubles as ears, keeping your ears warm and covering your neck when needed. Wear it as a regular scarf or pull the edges over your nose and mouth to shield yourself from the cold, wind, and snow.
Infinity Scarf Calypso Pattern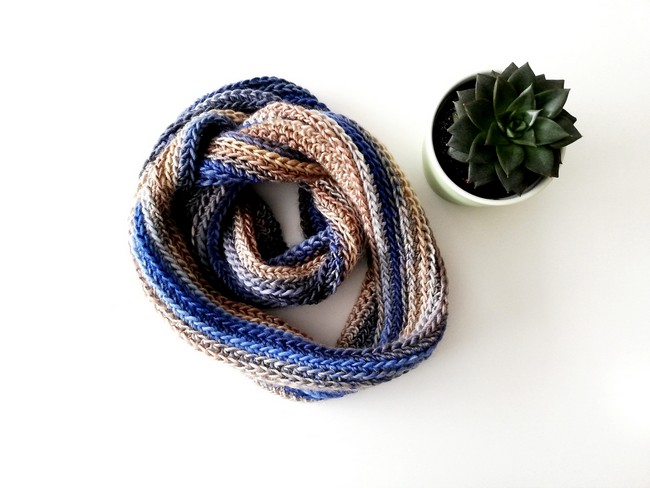 Infinity Scarf Calypso is a light, stylish scarf made of 100% cotton. The scarf has a lovely color combination and an infinity loop that you can twist around your neck as often as you'd like. This infinity scarf is soft and comfortable, perfect for this fall weather! The Infinity Scarf Calypso is a soft and comfy infinity cowl you'll love to wear. In a blend of cotton, acrylic, and nylon, this soft scarf is perfect for the winter months! The throw-on hood style has a unique look with garter stitch ruffles that frame your face like a picture frame. The decorative button closure adds just the right detail to give it a designer feel.
Ava Infinity Scarf
Ava Infinity Scarf is the perfect finishing touch for your cold-weather wardrobe. It reverses from a classic black hue to subtler gray heather so that you can wear it with anything. This soft yet durable scarf can be worn in several ways: wrap it three times around your neck, drape it over your shoulders, or wear it as a cowl, plus much more. This Ava Infinity Scarf is a beautiful scarf that is truly one of a kind. Its infinity design and soft fabric make it perfect for any occasion. Wear it loosely around your neck, as an accent piece on your coat or sweater, or wrapped twice around your wrist like a scarf.
Glitter Infinity Scarf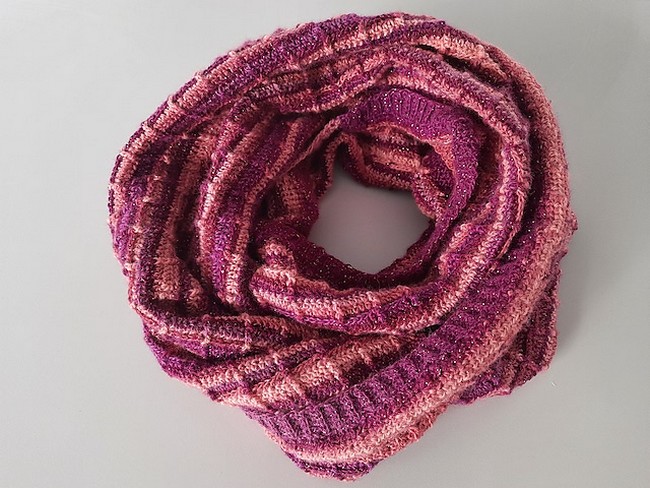 Add some sparkle to your look with the Glitter Infinity Scarf pattern. It's a great accessory to add glamour wherever you go in cold weather. Wear it wrapped around your neck to keep out wind, or tie it in your hair for a fun hairstyle! This infinity scarf is the perfect accessory to keep you warm, cozy, and stylish all Winter long. The scarf features a mix of dark gray and light gray pom-poms and glitter accents across its length. Wear it as a chic headband or stylish wrap around your neck. This gorgeous glitter scarf is the perfect accessory to complete your outfit! Soft and comfortable, it will keep you stylish and warm all season long.
Trella Infinity Scarf Pattern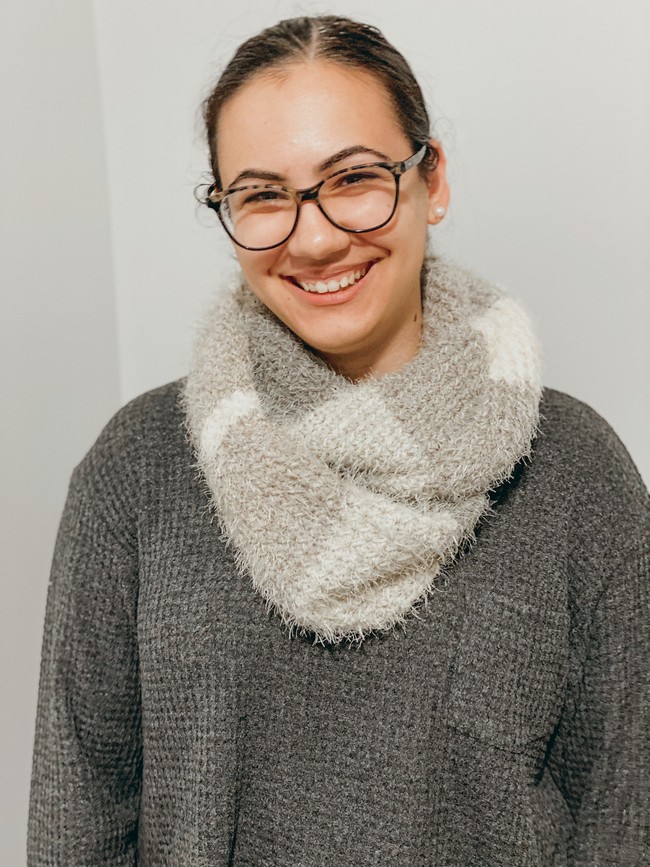 Trella Infinity Scarf is made from 100% cashmere, so it will keep you warm and cozy all winter long. Classically styled in rich shades of navy and ivory, this cowl makes a great gift for anyone on your list. It will be the perfect scarf pattern to compliment your favorite outfit's look. This infinity scarf is extremely soft and warm but also lightweight and breathable so that it won't sweat or irritate your skin. It is made from 100% cotton for added comfort, versatility, and softness. Get warm and cozy with this infinity scarf. It will keep you warm and look good with any outfit. Perfect for the cold seasons!
Only Children Scarf & Infinity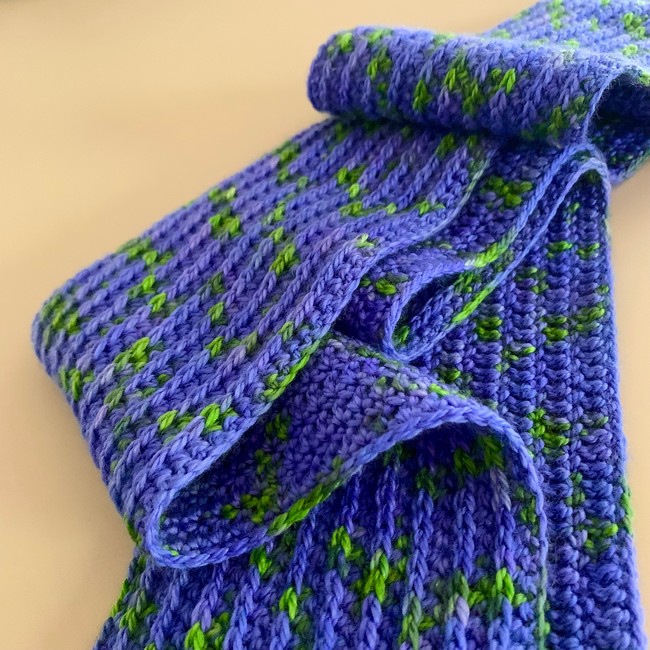 Here we come with a superb scarf for children; the Children Scarf & Infinity features unique characters that are perfect for gifting or keeping to yourself. The scarf is a special blend of yarns that gives it a nice, casual feel on cool days. Praised for its ability to regulate body temperature and constant warmth, this scarf is perfect for all seasons. Its inclusion of an infinity loop allows you to adjust the length of the scarf to fit your needs, and the 100% cashmere material ensures that it'll keep you warm for years.
Diamond Dot Infinity Scarf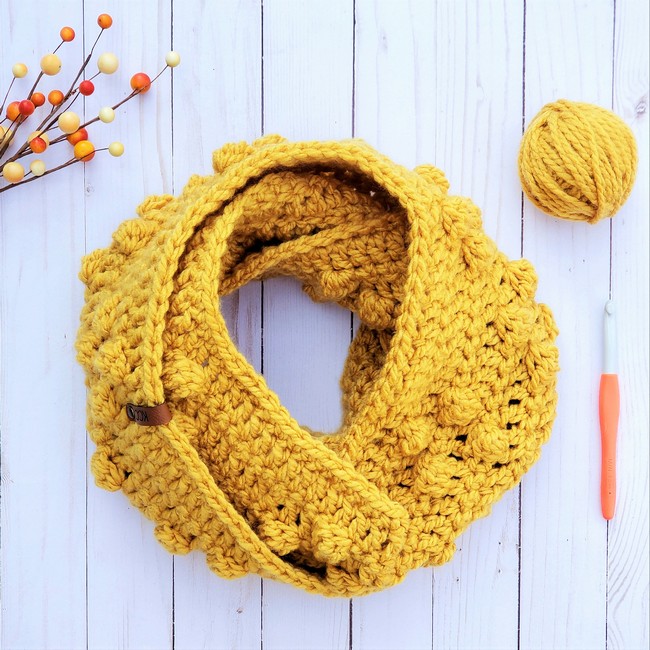 This Diamond Dot Infinity Scarf is an easy way to add a touch of elegance to every outfit. The soft, luxurious fabric is a blend of modal and viscose yarns in a diamond-dot pattern that will complement your entire wardrobe. This soft, cozy infinity scarf will give you all the style, warmth, and comfort you need this Winter. Made with brushed micro plush fabric, it feels like your favorite teddy bear on a chilly day. This simple yet bold scarf can be paired with any outfit to add a pop of color to your look and keep you warm.
Granny Square Infinity Scarf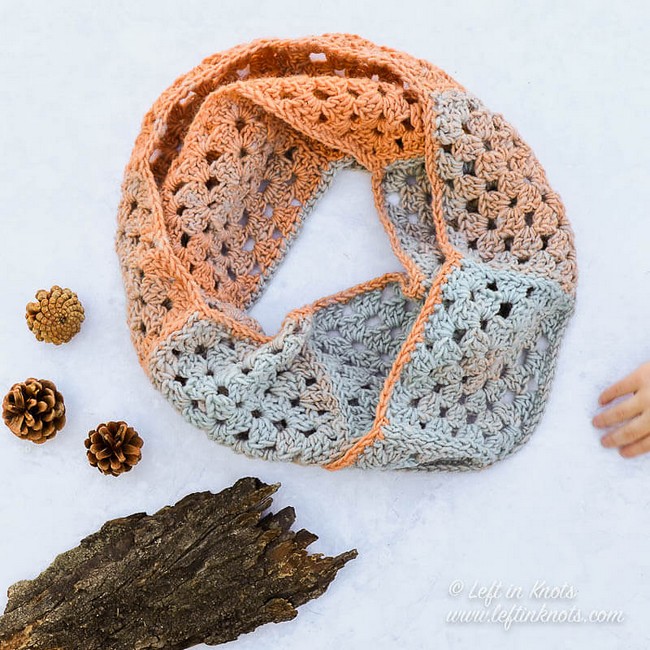 This classic Granny Square Infinity Scarf is a crochet pattern that also offers plenty of room for artistic expression. This easy-to-make scarf starts at the center with a chunky loop and then grows outward in 100-granny-square sections; as you finish each section, you can decide whether or not to leave it open or join the next set of squares across. Add fringe for extra flair! This scarf makes it easy to create a one-of-a-kind accessory that you'll love to wear. It's easy to crochet because it's made from crocheted granny squares joined together with chains and slip stitches. Just follow the simple directions for making each square, and then join the squares using simple crochet techniques. Any yarn weight is suitable for this project, so choose the one you love most.
Jemma Infinity Scarf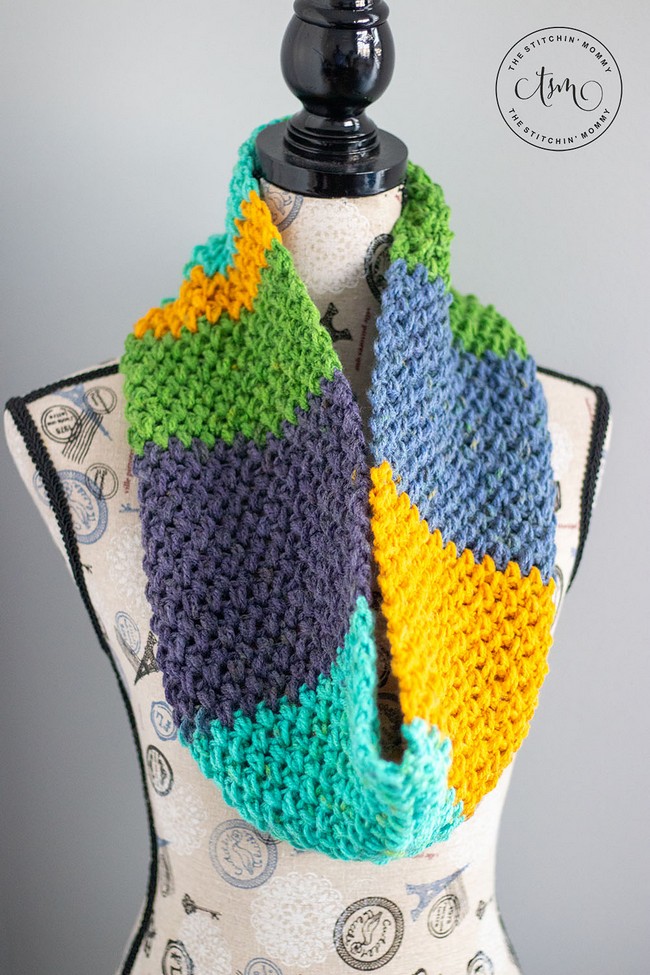 Jemma Infinity Scarf is the perfect accessory for your look this season! Boasting a colorful, fun, and flirty pattern, this infinity scarf will add an extra flair to your layered looks; lightweight and breathable, this infinity scarf is an essential part of every woman's wardrobe. The softest fabric feels comfy against your skin, while the added length has a gentle drape that ties any outfit together. A modern take on an infinity scarf, this style features a graphic print and an on-trend twisted shape that works perfectly as a neckerchief or headband.
Valentina Infinity Scarf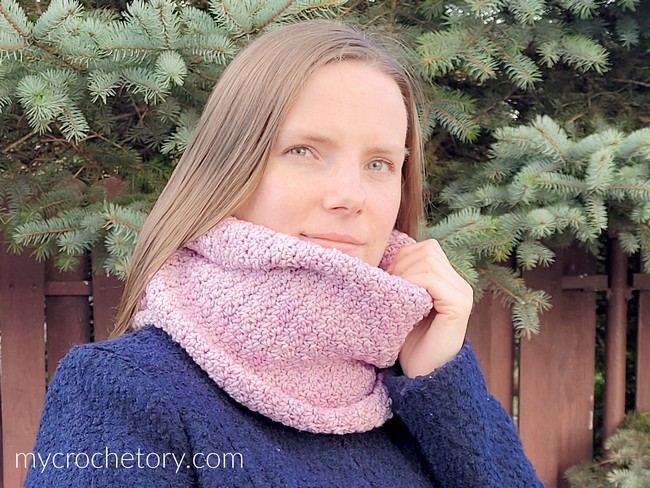 Valentina Infinity Scarf is a bold, bright, beautiful infinity scarf that makes you stand out. Perfect for the holidays or to wear every day and make a style statement Valetina Infinity Scarf is a one-size-fits-all scarf that's great to take in your wardrobe to add some flair to any outfit. The 4" fringe hem adds weight, making it easy to wrap or tie around your neck. This Infinity Scarf is the perfect everyday accessory to keep you warm, complement any outfit and add a touch of style to your look. This infinity scarf is the perfect accessory to spice up your outfit. It's soft and silky but still warm enough to keep you cozy.
Pom Infinity Scarf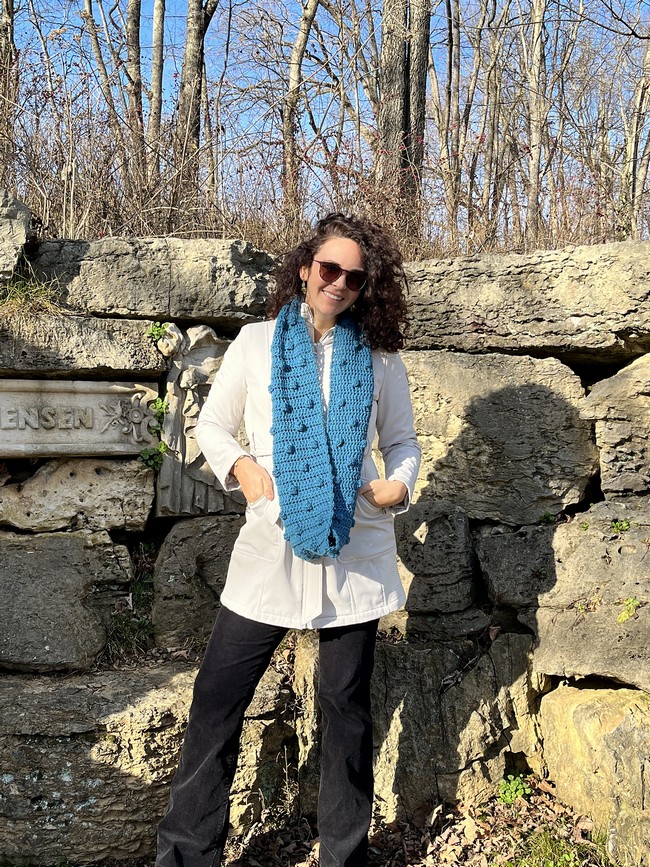 This Pom Pom Infinity Scarf is the perfect layer for any outfit. This scarf will be best in length and width, knotted in the middle to add the perfect pop of color. Wear it wrapped around your neck or as a shawl. This versatile style can be worn in many ways, from casual to formal, with any clothing. A must-have essential accessory! The Pom Pom Infinity Scarf is the classic infinity scarf, but with a subtle pom-pom detail on the ends. You will love this as a layering piece or as a fun standalone accessory. This scarf will keep you cozy and warm, even when it's freezing out!
Frost Infinity Scarf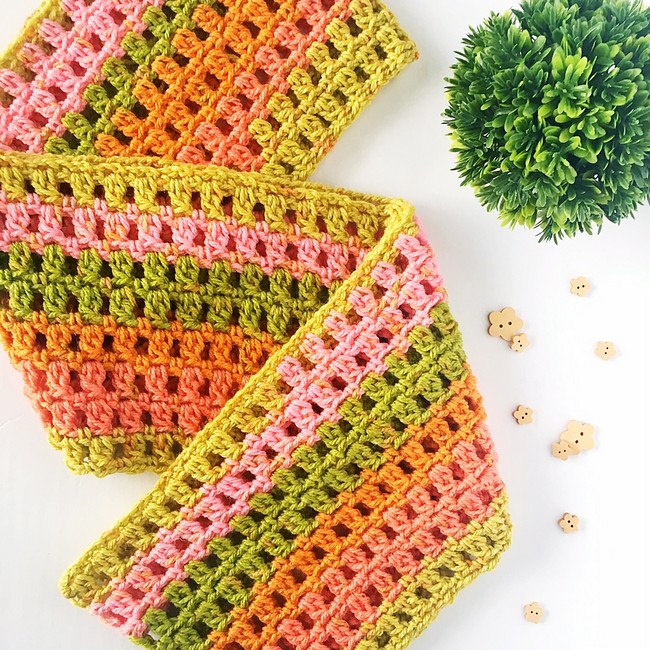 What a wonderful design for a scarf to keep you cozy and warm on those cold evenings. This scarf is worked creatively by crocheting in the round (no sewing required) and then joining two parts together. So elegant looking! I love this pattern because it's so different from the normal methods of making a crochet infinity scarf. The Infinity Scarf Free Crochet Pattern is an easy, fun, and fast crochet project that you'll want to make repeatedly. You will love the look of a super-wide scarf, and because this one can be worn so many ways, it's the perfect project for gift giving too! Add a Tassel at each end if you wish, or leave it plain for a simple look. This design would also make a great blanket!
Pooling Infinity Scarf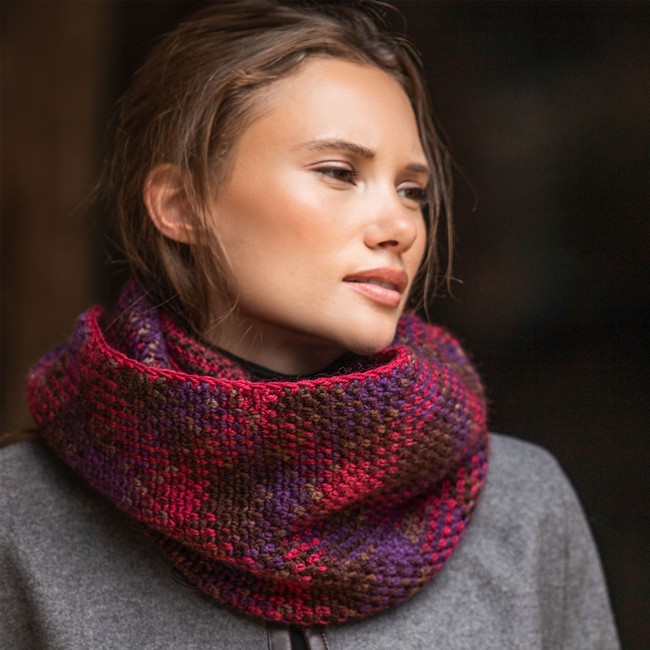 Get your hands on this infinity scarf, as it is easy to crochet. This free pattern is perfect for beginner crocheters, and you can use bulky or recycled yarn. The perfect accessory for spring, summer, fall, and winter, so you get a lot of usage out of the infinity scarf. Grab some yarn and start crocheting this infinity scarf today! This infinity scarf is super cozy and made with soft bamboo yarn. It's warm and comfortable; you'll want to wear this scarf all year round. This crochet pattern can be made up of any size. This infinity scarf is perfect to wear this spring and summer. It's made with super bulky yarn, so it works quickly and makes a perfect last-minute gift.
The Orphic Infinity Scarf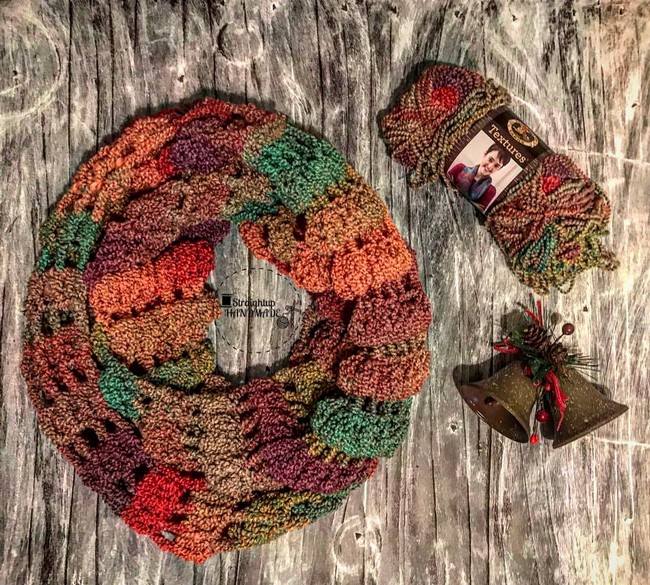 The Orphic Infinity Scarf Free Crochet Pattern is the perfect accessory for any season! This beautiful infinity scarf comes in two sizes and features an open texture that adds a fun detail to your winter wardrobe. The pattern also includes a full-color photo tutorial to help you create your Orphic Infinity Scarf. This infinity scarf is a great way to add a pop of color without too much effort! This infinity scarf is done in an easy rib stitch that enables it to work quickly. It can be started with any yarn and crochet hook size you choose. The finished length is approximately 12" wide by 72" long (unstretched) and will fit most adult heads.
Homespun Crochet Infinity Scarf
This infinity scarf is a quick project that can be made in any yarn and with any hook. The Homespun Crochet Infinity Scarf Pattern includes instructions to make this popular scarf and tips and tricks for choosing yarn, crafting the stitch, and making both ends look even. This pattern is perfect for beginners or advanced crocheters. Give your wardrobe some personality with this trendy and colorful crochet infinity scarf. It's a great beginner project and only uses one skein of yarn. Get the pattern here to make your own. This is the perfect crochet scarf pattern to make for you or your loved ones this Winter!
Cube Infinity Scarf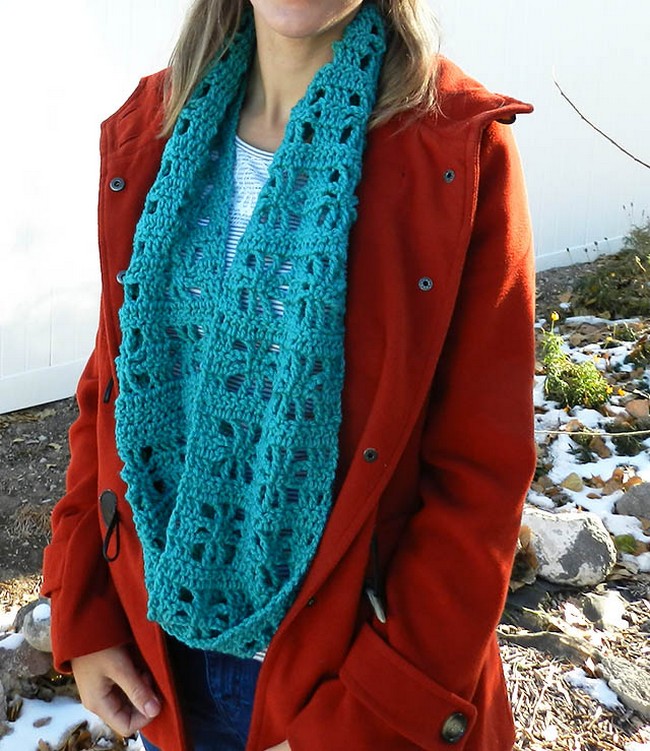 Let's face it; infinity scarves are the most convenient way to keep the Winter cozy. Your new favorite infinity scarf will be packed with beautiful details. It starts with a garter stitch edge that keeps your scarf straight and cozy but fun to look at. The pattern's second half is about making eye-catching stripes and spikes before it ends with some simple single crochet edging. This scarf is sure to make a statement! The Cube Infinity Scarf uses a simple technique that creates a beautiful, long scarf. It's worked in one piece, beginning with the border and adding squares and triangles as you go. The finished scarf is lightweight enough to wear year-round and never gets boring because you can change colors whenever you'd like!
End Of Winter Double Strand Infinity Scarf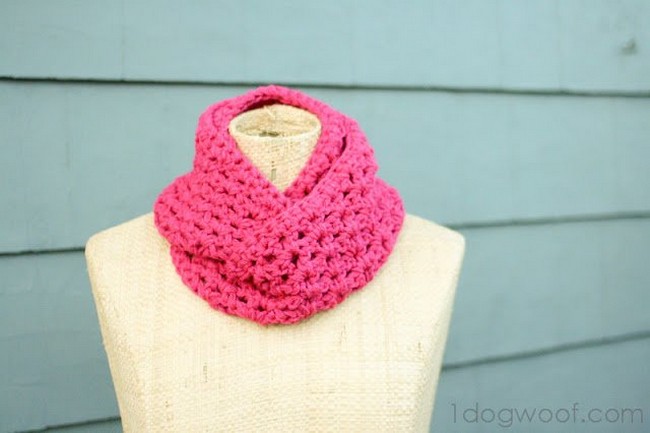 End Of Winter Double Strand Infinity Scarf Pattern - With this double-stranded scarf, you can make quick work of a long loop in luxurious yarn! The alternating strands of garter stitch and ribbing create a unique and beautiful fabric that keeps you cozy as the weather gets warmer. This is a crochet pattern for an End of Winter Infinity Scarf. The scarf is as warm as it is beautiful. It uses two strands held together to create a thicker fabric with plenty of drapes, and it has a simple cabled border along its entire length, making it easy to keep track of the stitches while creating that big loopy infinity shape!
You can also wear this scarf in many ways: twisted up on your neck or in your hair, hanging down hip-length like a single loopy strand, or doubled around your neck. And you find yourself shivering away in spring weather when suddenly summer arrives, and this one will be on my wrist or in my pocket! And if we don't see frost again this season, I'll be enjoying wearing it all fall long!