When it comes to cold weather, you want a cowl that will keep you extra warm. These free crochet hooded cowl patterns are the perfect option! Crochet anything from a superficial beginner level to an intricate hooded crochet design with just five stitches. They can be worn as scarves or wrapped around your neck for extra warmth during the colder months. These hooded cowl patterns are perfect for those colder days! This pattern will allow you to create the perfect fit for your head and neck. These are great for gifting or trying something new in your crocheted clothing line.
Crochet Hooded Cowl Free Patterns
Are you looking to spice up your winter wardrobe? Take a look at these five free crochet hooded cowl patterns. Each of these cute crocheted hooded cowls is knit in your favorite colors but can easily be made in any color combination you choose. Made from chunky yarn and suitable for beginners, these hooded cowls are the perfect fast crochet project to make this season! The perfect hooded cowl to keep you warm, this free crochet pattern has basic stitches and is suitable for beginners looking to get started with crochet. These crochet hooded cowl patterns are perfect for your next winter craft. There's one for every skill level and style preference, from simple to intricate, free to paid.
Benefits Of Hooded Crochet Cowl Patterns
The following are some of the benefits of crocheting hooded cowl patterns:
The cowl pattern allows you to use a variety of stitches, which means you can work with different kinds of yarns or even different colors. You can also make your cowl pattern as long or short as you want.
This is similar to how you would make a blanket or afghan out of different colors of yarn, but instead of having them all next to each other, they're all interwoven into one piece.
Crocheting hooded cowl patterns are also straightforward to adjust, so they fit your body perfectly!
You have to make sure that the stitches are loose enough so that they don't squeeze too tightly around your neck but not so loose that there's too much room between them; this will make them fall off easily if there's not enough weight from a heavy object on top of them (such as if someone were wearing them).
Toddler Hooded Cowl Crochet Pattern: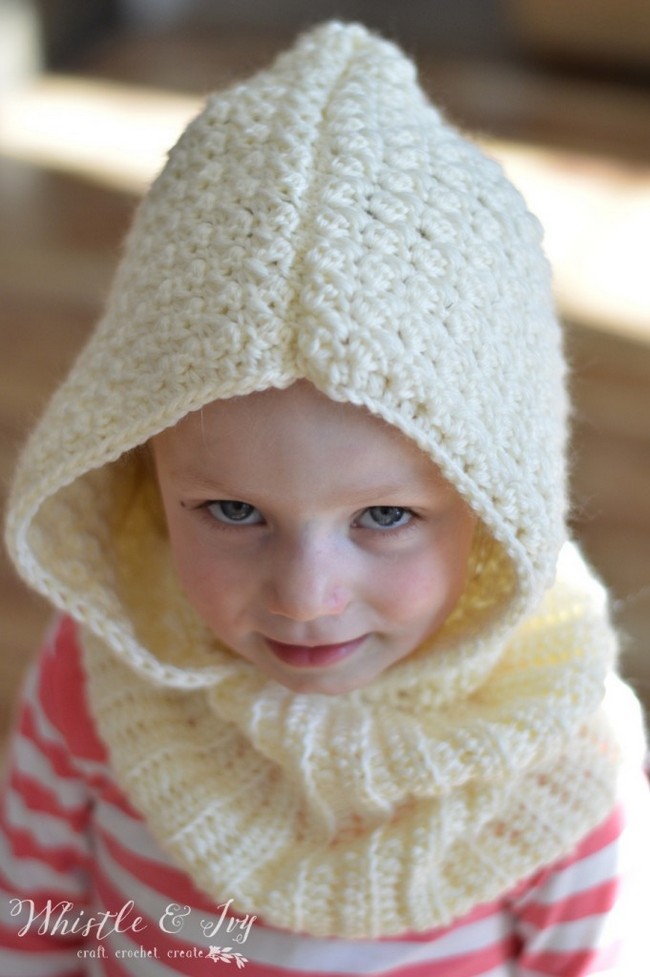 Most children love hooded cowls for their cute and stylish look. This toddler hooded cowl will be your baby's favorite. You can also use this cowl for yourself, as it is straightforward to make at home. If you want to give yourself a stylish look for your baby and keep warm in winter, this gorgeous hooded cowl is the best choice. It will cover your baby's head and neck, eliminating the coldness factor. This Toddler Hooded Cowl is the cutest top for toddlers who have some curiosity about the world. The cowl will keep your baby warm in winter or on rainy days.
Hooded Scarf Free Knitting Pattern: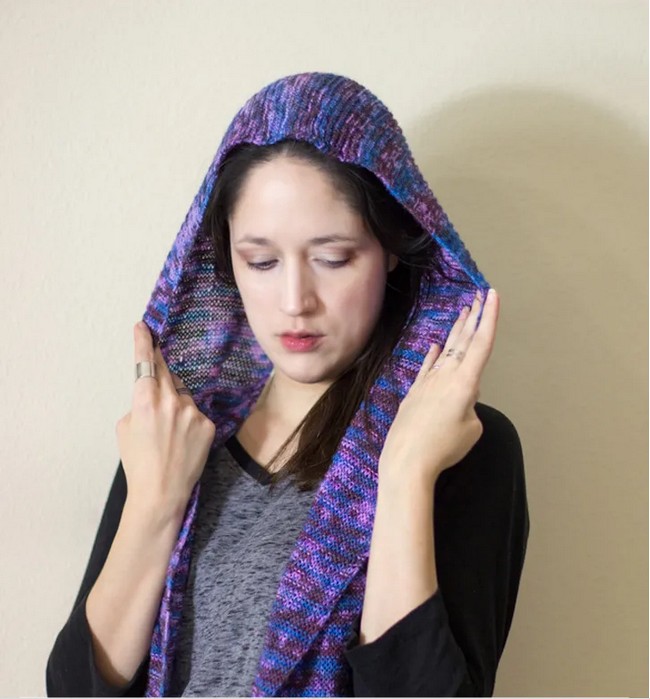 This is the best free knitting pattern for you and your family. You can make the pattern very quickly; you don't have to spend much time on it. This hooded scarf has many benefits; we will discuss them below: The best way to keep your neck warm in cold weather is by wearing a stylish and cozy scarf. A free knitting pattern for a hooded scarf is an excellent choice for those who want to make it look attractive and classic. It falls beautifully on the shoulders and drapes along the front like a cowl.
Free Crochet Baby Hooded Cowl: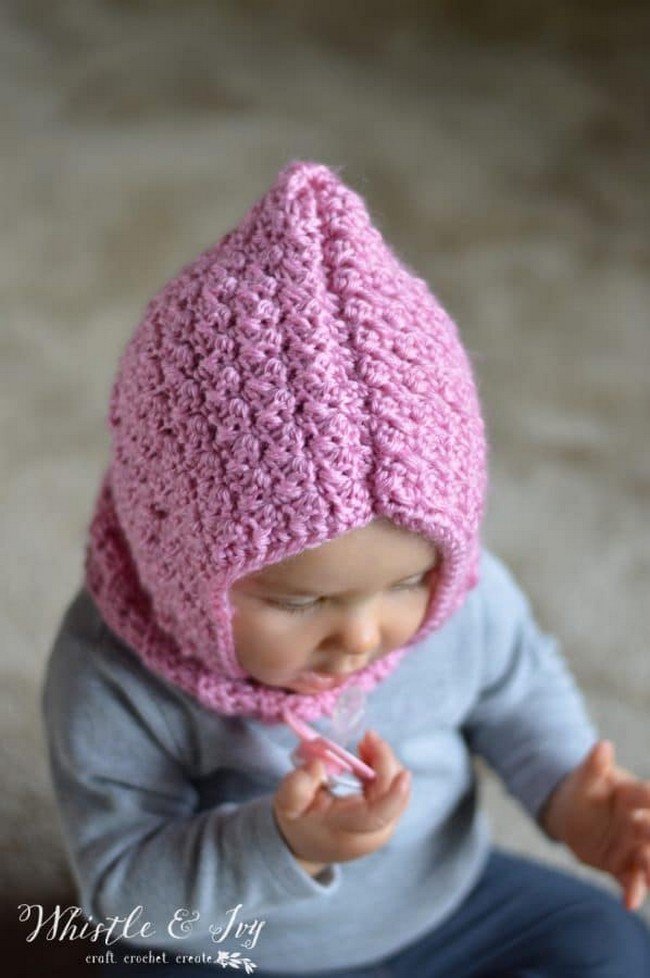 This crochet baby hooded cowl makes a great addition to your baby's wardrobe. It can be worn as a beanie or cowl, depending on the season, and is worked in a single row of double crochet stitches all the way around. Use your favorite worsted-weight yarn and a 5mm crochet hook to make something functional and stylish for your little one. Keep your little one warm while they play outdoors with this soft and cozy crochet baby hooded cowl.
Crochet Hooded Cowl: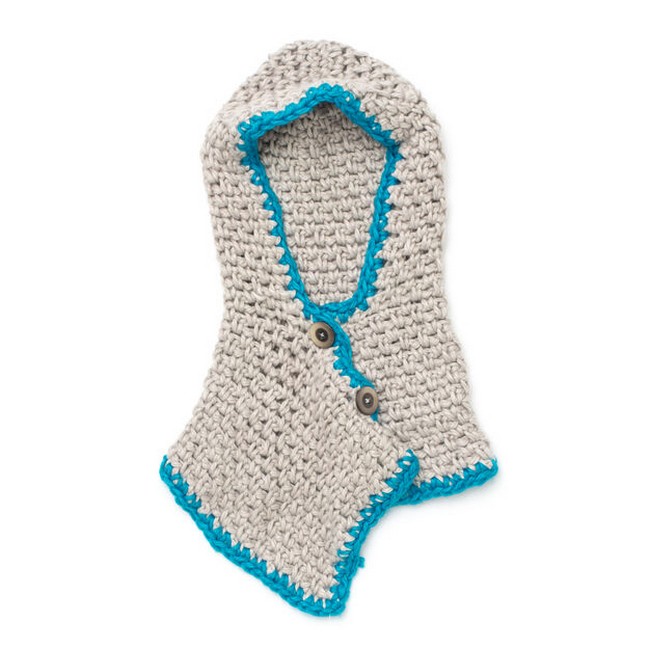 Crochet Hooded Cowl is cozy and perfect for cold winter days, with a relaxed fit hood and open neckline. It can be crocheted in any size and is simple enough to make in one afternoon! Keep cozy in this warm and fashionable hooded cowl. With a fun striped chevron design, this is an excellent project for learning how to make vertical stripes and a great addition to any crocheter's wardrobe. This project is perfect for beginners, as it uses basic stitches and includes many pictures showing how to make each section of the cowl.
Cabled Hooded Cowl:
Crochet this pretty cabled hooded cowl from the bottom up and then fold it over to wear as a cozy scarf. The bulky Bernat Blanket yarn means this is an easy crochet pattern for beginners! Show off your favorite cable designs with Crochet Cabled Hooded Cowl. This easy-to-crochet cowl features a fun and lively hood, which can wear up or down for versatile options. Perfect for your next trip to the snow or everyday use at home, this crocheted piece is sure to make you smile!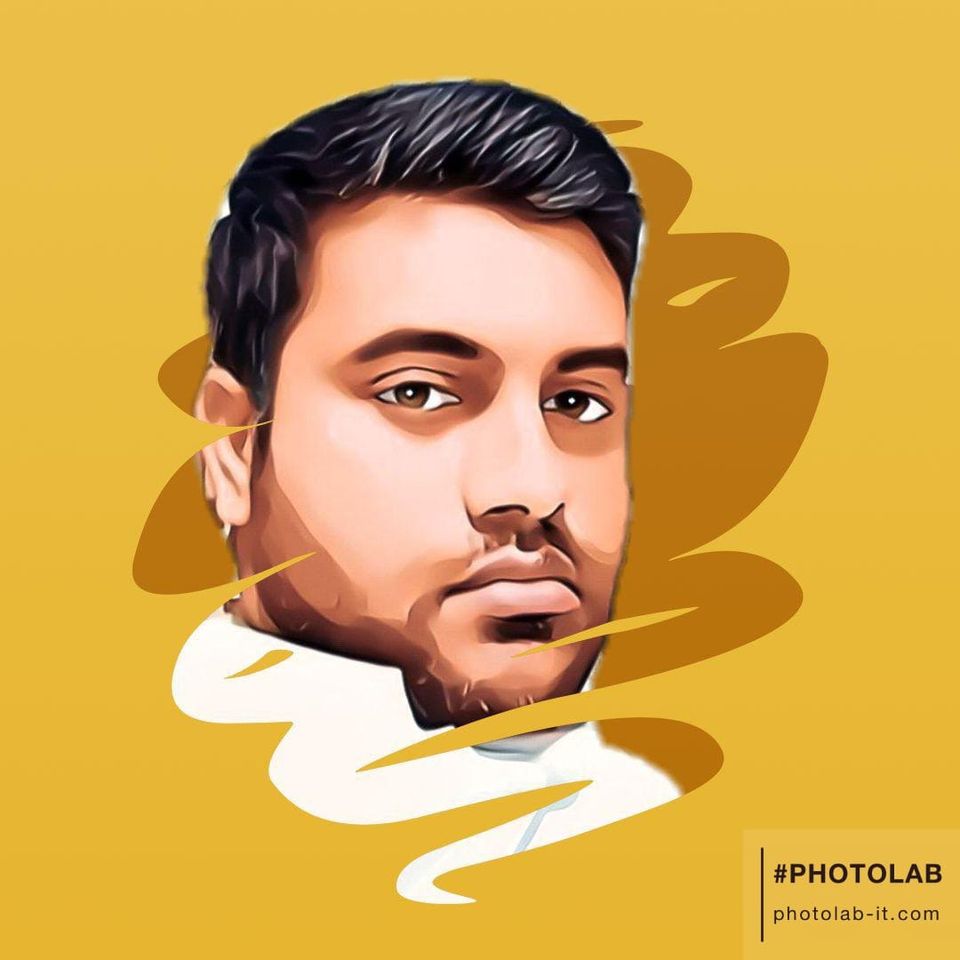 I am Raza, a crafts expert with 6 years of experience. I run this site for DIY lovers to provide the most exciting projects and ideas for your home, office, and everyday life. See More