15 Crochet Christmas Coaster Patterns For Beginners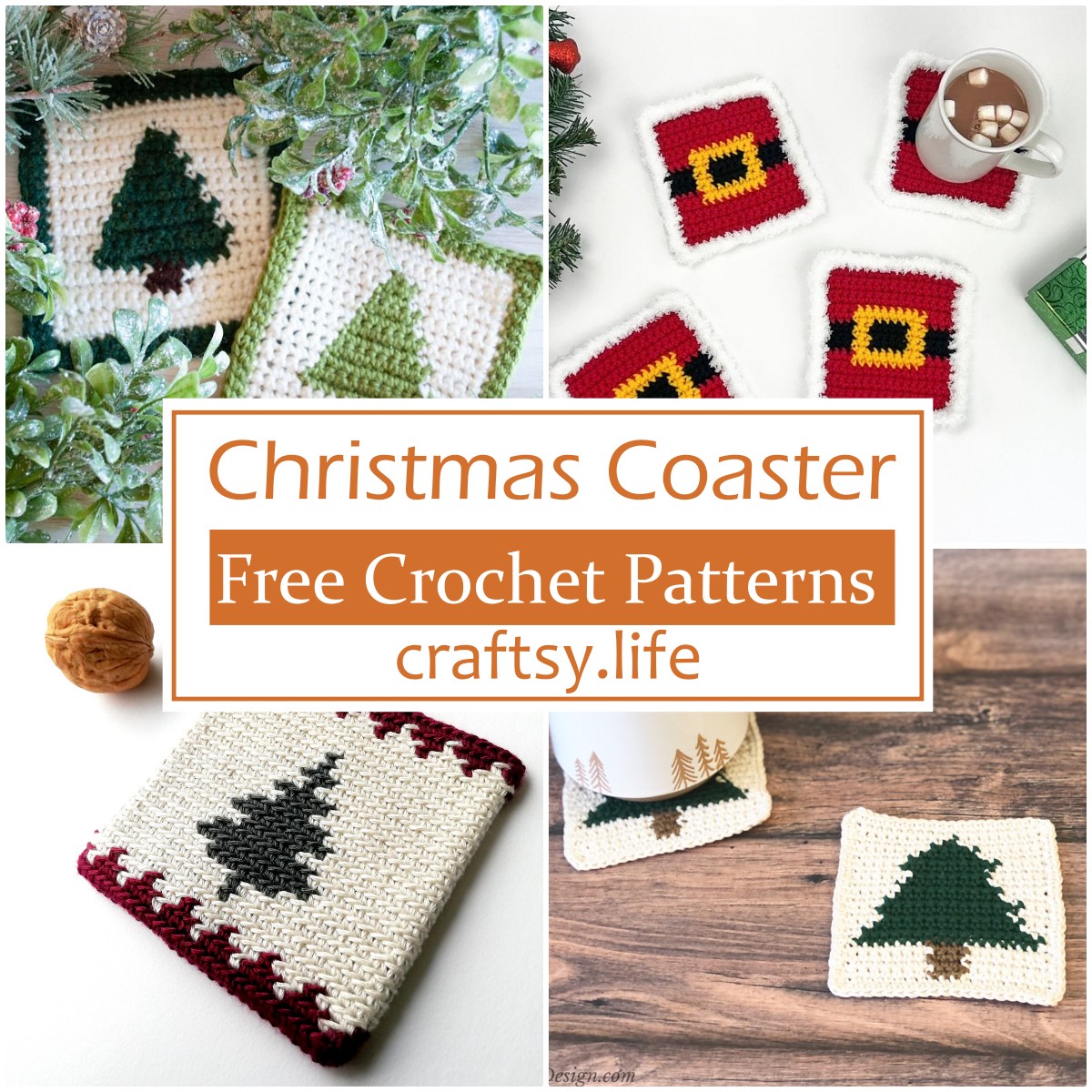 Crocheting is a great hobby, but it's also a fantastic way to create something you can use daily. Crochet coasters are an excellent option for those who enjoy the hobby but don't want to make something that will only be used for a short time. They're more versatile than you might think: crochet Christmas coaster patterns can be used on their own or under glass, making a unique gift for family and friends around the holidays. The patterns here offer a variety of styles that will be sure to fit any home décor.
Easy Crochet Christmas Coaster

Crocheted Christmas coasters are easy to find in stores, but why buy them when you can make your own? Not only will you save money by making your own, but you can make sure they're unique—you have complete control over the colors and patterns you choose. You can also make them in bulk and give them as gifts to family and friends (or sell them to others). If you've always wanted to learn how to crochet but didn't know where to start, these patterns might be the right place. The patterns below are all free; if you'd like a challenge, try making all these crocheted Christmas coaster patterns!
Free Crochet Christmas Coaster Patterns
Crochet Christmas coaster patterns are easy to make and an excellent way to add a little holiday cheer to your home. They're also a great way to use leftover yarn and make something valuable that you can use all year long.
Here are some of the benefits of crochet Christmas coaster patterns:
They're quick and easy to make. You'll be finished in no time at all! If you've never crocheted before, this is an excellent project for learning how and practicing your skills.
You can choose from plenty of designs. There are dozens of designs available, so there's something for everyone!
They're pretty inexpensive. You'll spend less than $10 on supplies for each coaster you make, which means they won't break the bank — or your budget!
They're great gifts! Crochet Christmas coasters make thoughtful presents for friends and family members who love DIY projects and crafty items they can use around the house.
Christmas Tree Coaster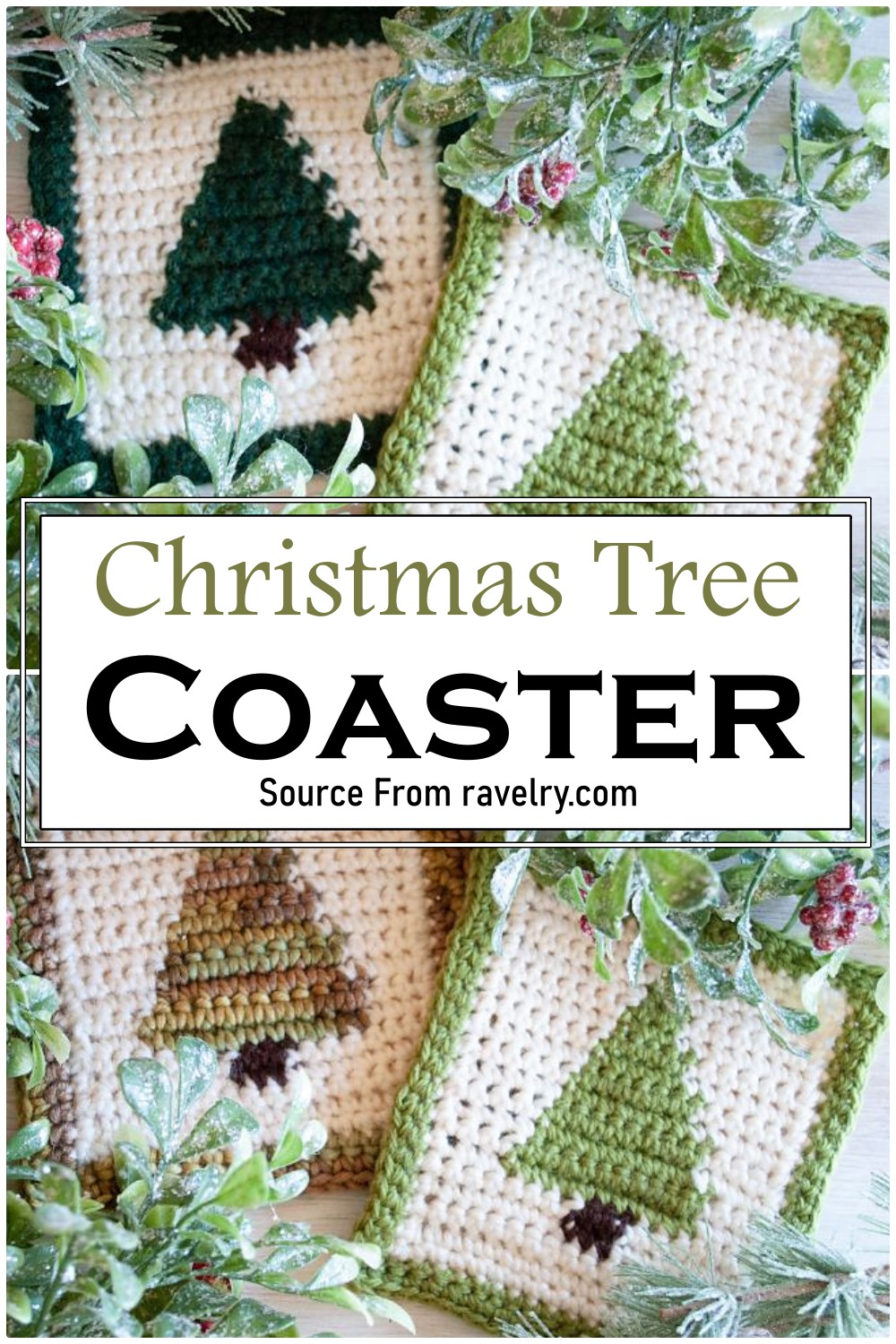 The Christmas Tree Coaster is a quick, easy and fun crochet pattern that you can crochet up in no time. They make for a thoughtful gift for the holidays or a great addition to your own holiday decorations. This crochet coaster pattern is so adorable and a real crowd-pleaser. These make the perfect hostess gift or stocking stuffer! It can quickly be completed in the afternoon.
Crochet Coaster With A Christmas Tree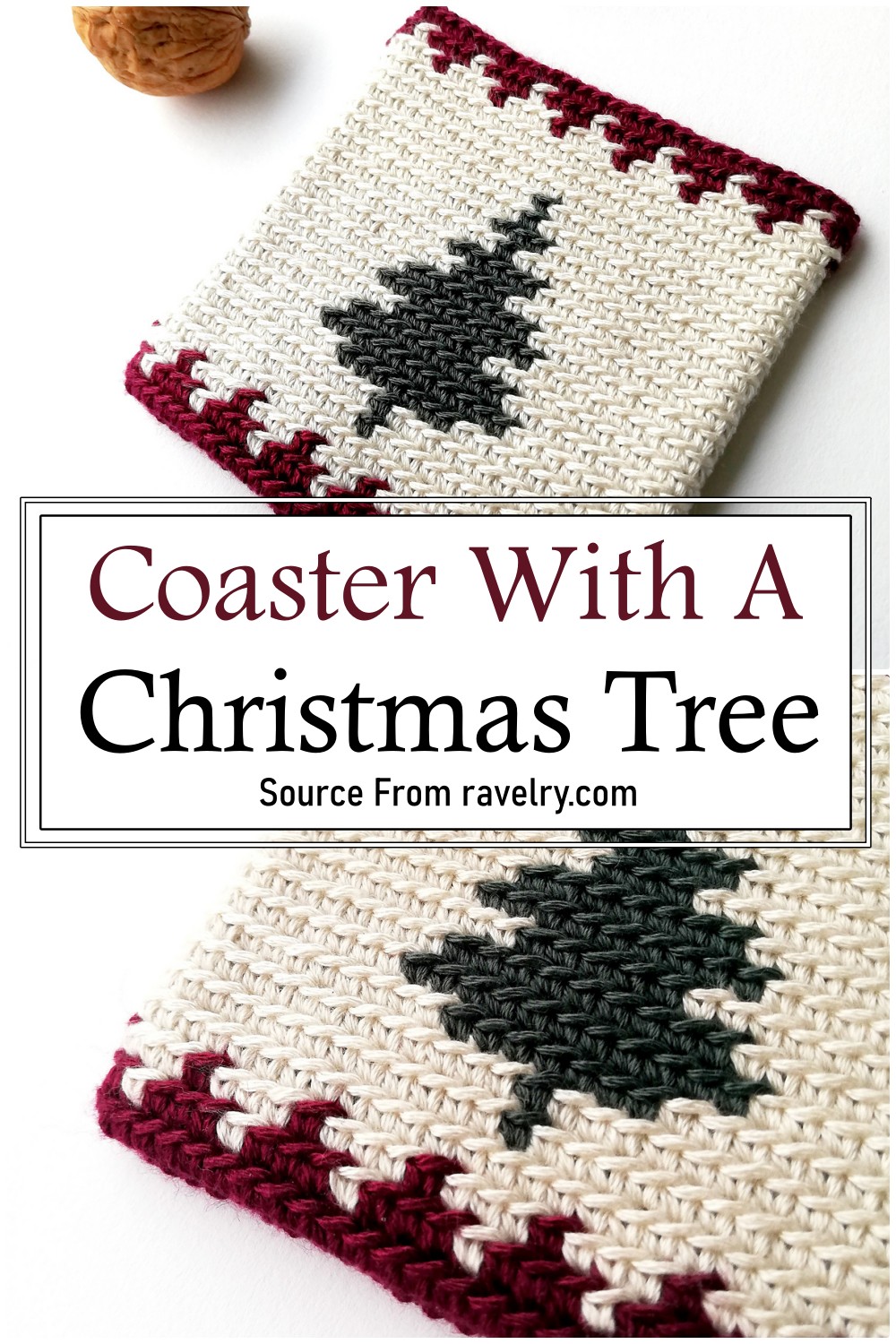 This crochet Christmas coaster pattern is the best way to make a stylish place for your favourite beverage. This crochet pattern requires only the most basic stitches, so even beginning crocheters can complete it. A great gift idea for the holiday season, these coasters will keep your table free from water rings and coffee spills. This crochet coaster pattern is easily customizable so feel free to make any size needed!
Crochet Christmas Coasters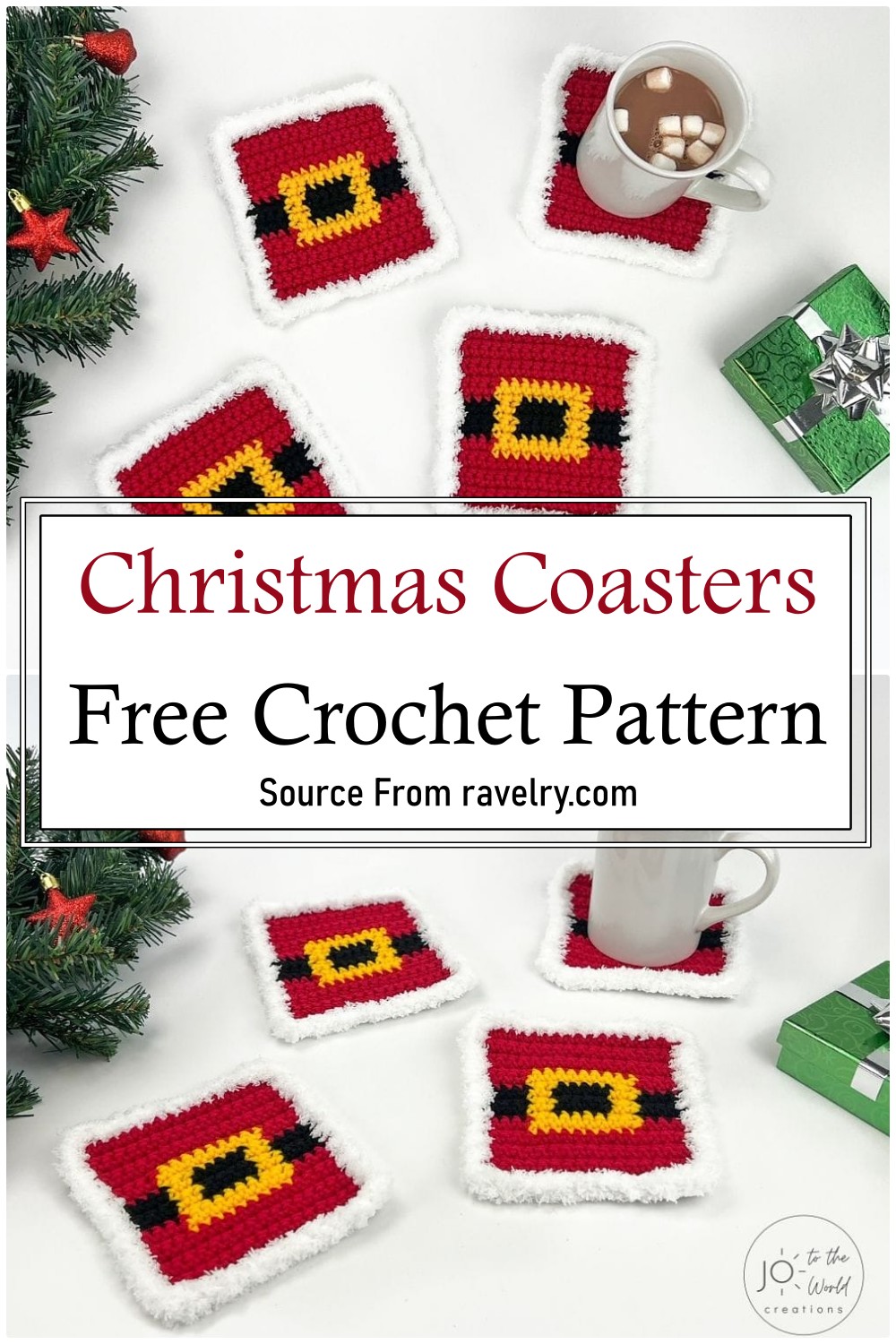 Crochet this Christmas coaster set to let your favourite people know they're on your mind. These crocheted drink coasters will help keep your table and tabletop protected this holiday season. This pattern is fun to crochet because it keeps going and going, and the colour combinations are endless! Make a few sets to give as stocking stuffers or hostess gifts, and they're sure to bring a smile! It's sure to be a welcome addition to any home décor.
Christmas Tree Coasters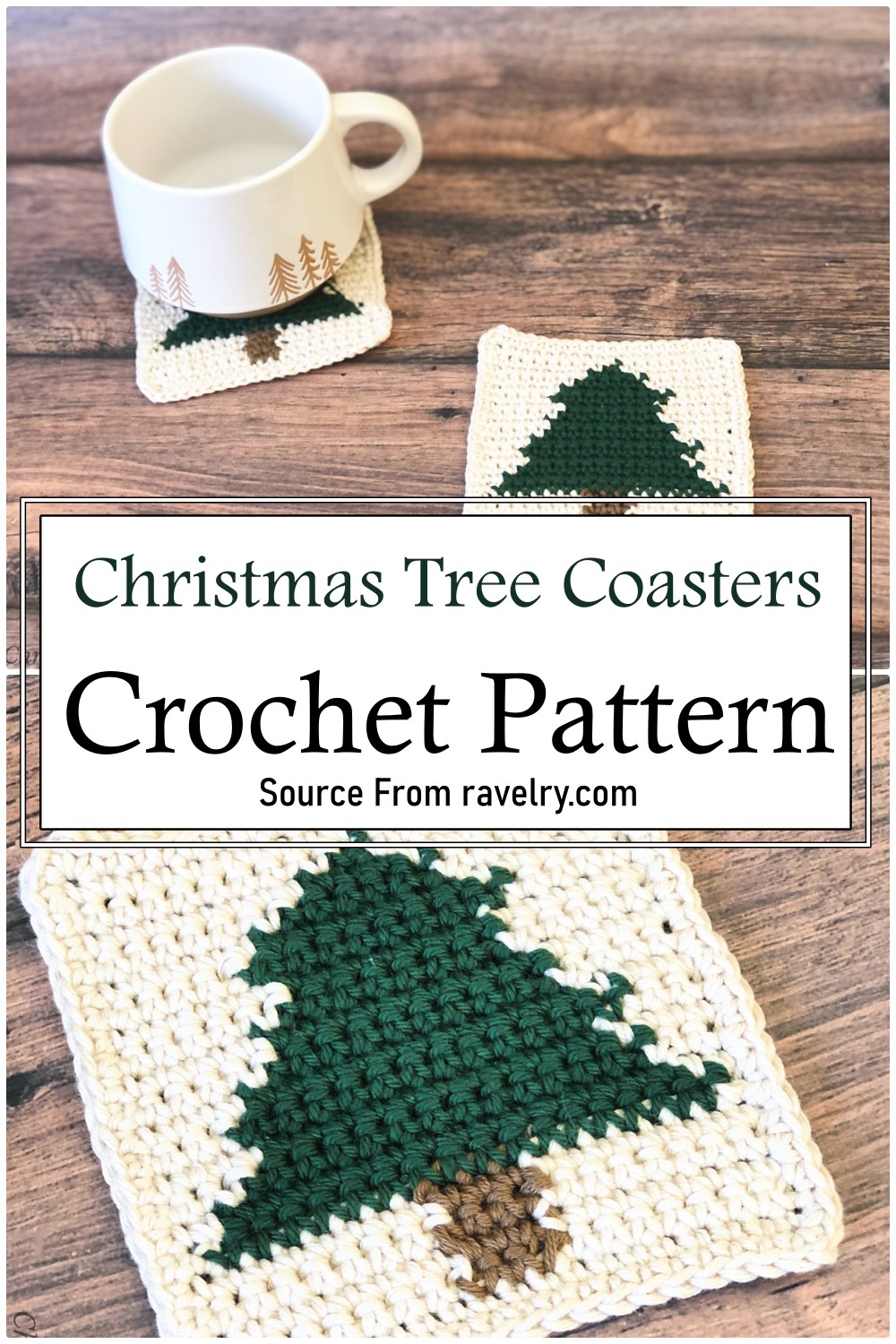 Get ready for the holidays with this easy and fun coasters pattern! Learn how to crochet Christmas Tree Coasters in your own home! This easy-to-follow crochet pattern is perfect for beginners! It comes with clear instructions and step-by-step photos. These crochet coasters will make a beautiful addition to any Holiday Party! You can use them to decorate your dining table this holiday or give them as handmade gifts. With these beautiful Christmas Tree Coasters, you'll be ready for Christmas morning! They are perfect for keeping your table clean and ready for Christmas morning.
Cute Tree Coaster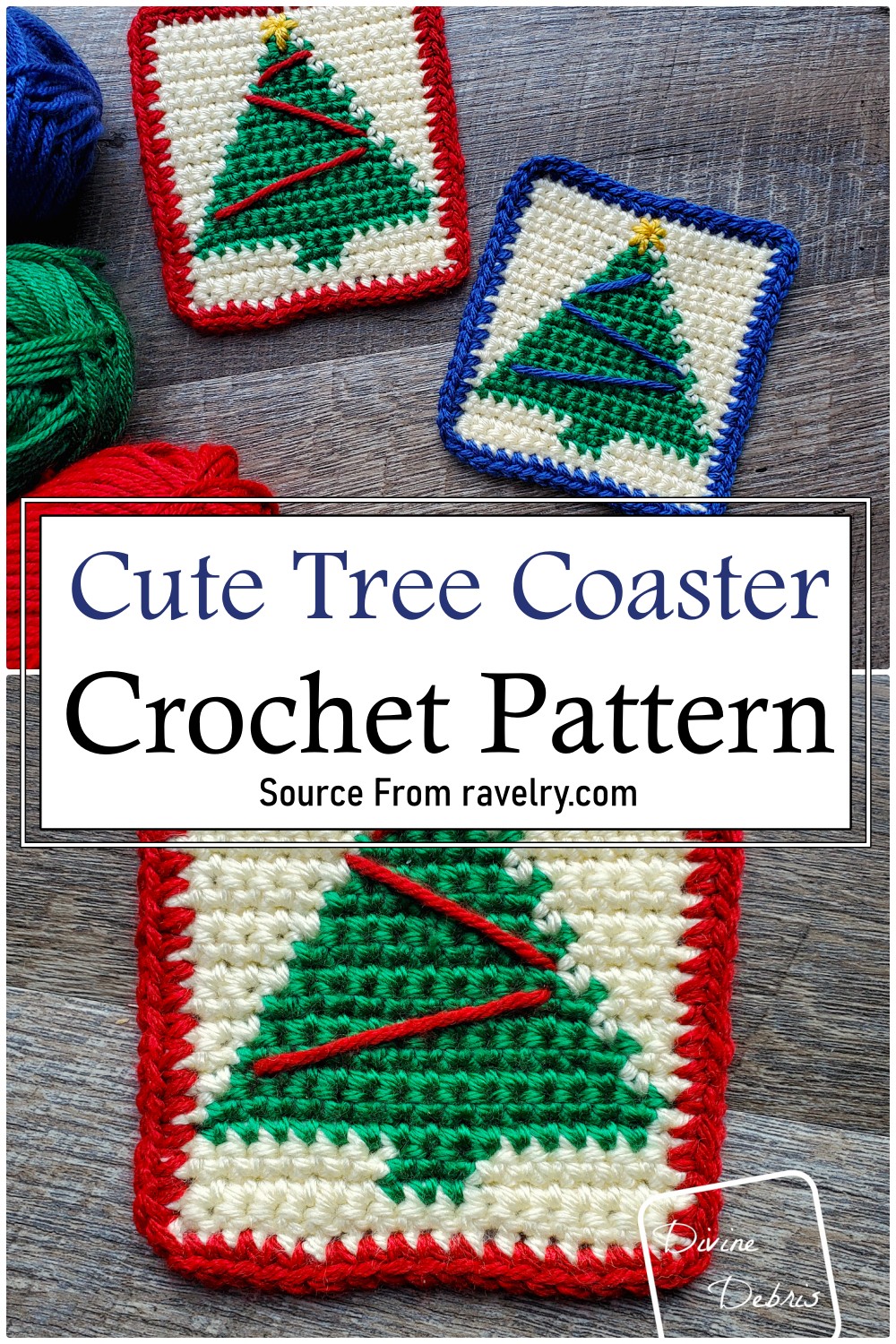 Would you like to crochet a Christmas tree Coaster? Would you like to crochet a Christmas tree Coaster? This quick and easy pattern would make a great addition to any home for the holidays. These coasters will keep your table safe this holiday season. This crochet pattern can be worked up in no time and make fantastic Christmas tree ornaments for your home. With this trendy tree design, you can create an ornament representing your family or favorite holiday tradition.
Coaster Christmas Ornaments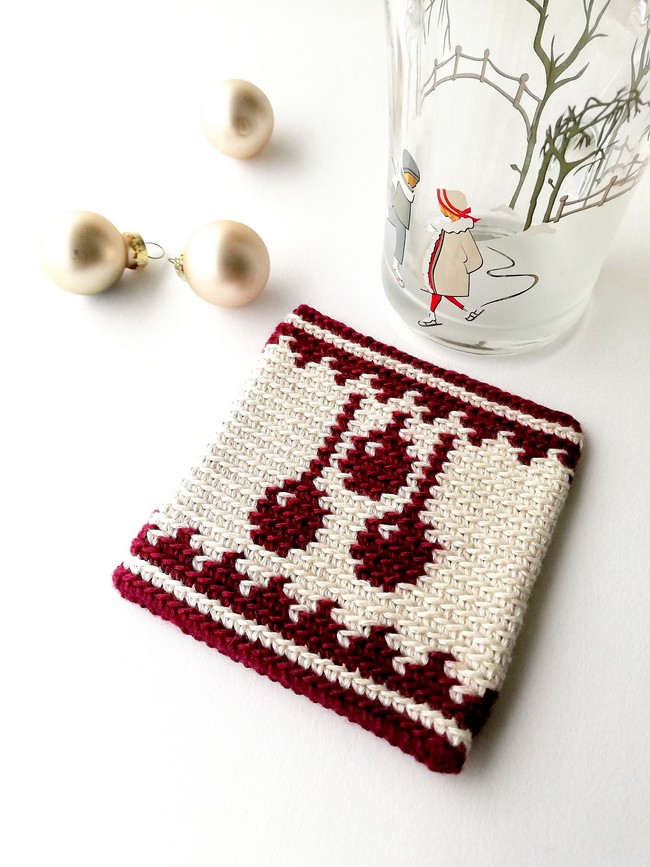 Crochet this cosy Christmas coaster for any holiday party or to keep your drink warm. You can make a set for your family and friends or sell it at craft fairs. These crocheted coaster Christmas ornaments are so easy to make, and they look adorable when placed on a coffee table and stack up! They make great gifts for Christmas ornaments or even housewarming gifts. Make a set for yourself, and it will be hard not to find something to use every day of the holiday season.
Christmas Elf Coaster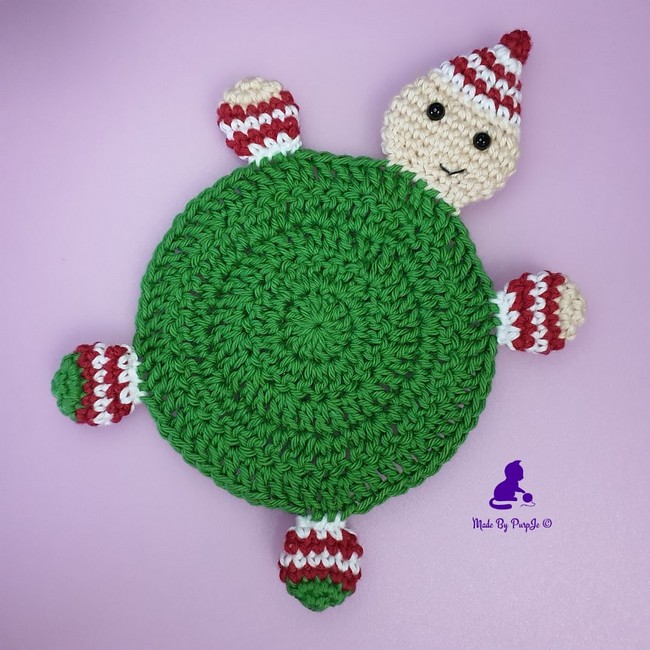 This crochet elf coaster is a holiday decoration or welcome guest coaster that anyone can crochet. This crocheted Christmas coaster is much fun to make and work up quickly, the perfect gift for friends, teachers, or family. These coasters are also fun to decorate your table during the holidays. They'll look so cute lined up on the coffee table or stacked in a bowl, and you can make them in under an hour!
Christmas Penguin Coaster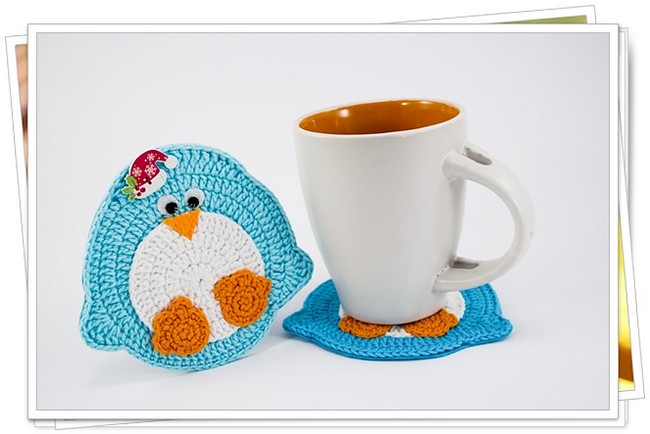 This crochet Christmas coaster pattern is perfect for both the holidays and beyond! Whether you are a seasoned crocheter or just beginning to learn the craft, this holiday-themed project will be a joy to make. Make these coasters as gifts, or keep them for yourself. They're perfect for gifts, housewarming presents, hostess gifts, and more! Enjoy crocheting these coasters to brighten your friend's and family's homes this Christmas season.
Pine Tree Christmas Coaster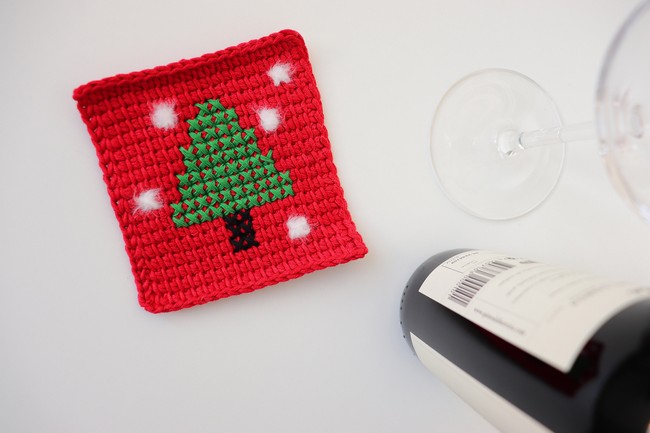 This Crochet Christmas Coaster Pattern is the perfect addition to your holiday decor! This pattern makes a cozy coaster to hold your mug and keep it from getting cold. Their pine tree shape makes them great for a Christmas tree top or table centerpiece, but they also work in any house room year-round. This is an easy project that beginner crocheters can tackle! This project makes an excellent last-minute gift idea, or if you'd like something more decorative, it can be worked up in the colors of your choice.
Christmas Poinsettia Candle Coaster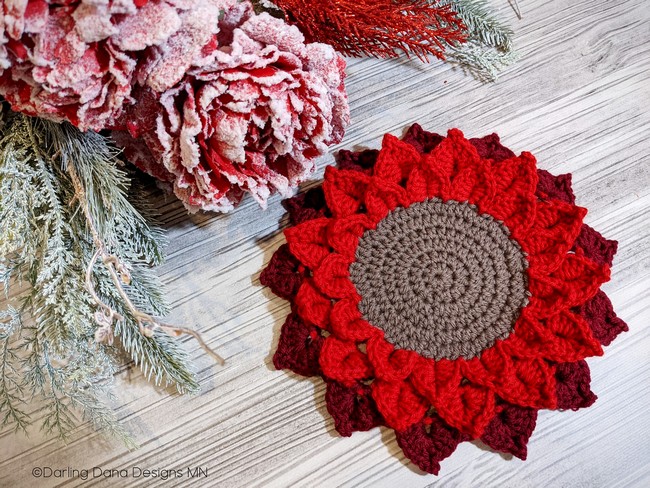 This is a crochet pattern for making a beautiful poinsettia coaster. You can make this coaster in any colors you'd like. The pattern includes written instructions and photos of the steps showing how to do certain stitches. It is easy to understand and so much fun! This Christmas coaster is a beautiful addition to any holiday table. It is a simple, stunning pattern made with a brick stitch for durability! Use this pattern to create a unique gift for family or friends or give it as a hostess gift.
Polar Bear Coaster
This little Polar Bear coaster is a favorite with the kids. This pattern makes a great gift or stocking stuffer easy to make. It's also a great way to use up your scrap yarns! The sizing will fit any mug or glass, so this would also be an adorable addition to holiday mugs and drinks. Choose your favorite color of yarn to match your decor or themed Christmas table setting! Make it a gift for someone else or a hostess gift for the Christmas Party this month!
Gingerbread Man Coaster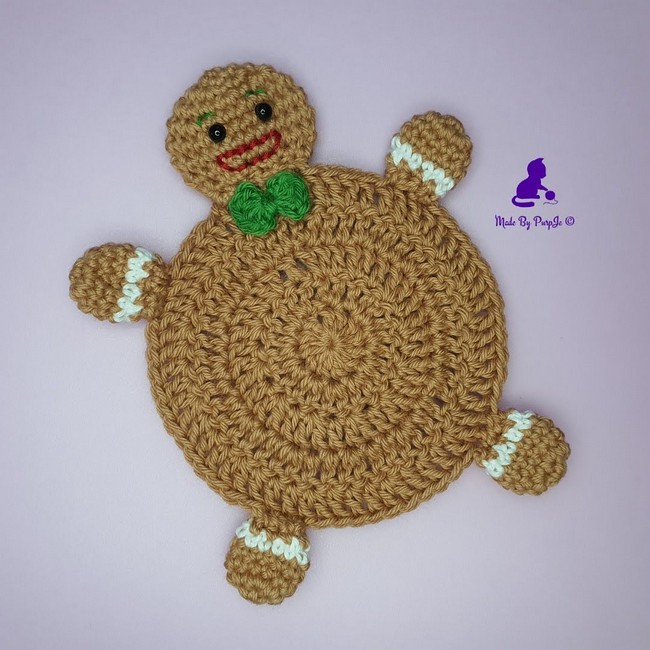 Get the perfect finishing touch to your holiday home decor with this crochet gingerbread man coaster! The easy beginner-friendly design does an excellent project for any skill level. This is a super simple crochet pattern for making your gingerbread man coasters. Easy to follow a step-by-step way makes this easy enough for anyone and any skill level! You can use the yarns and colors in this pattern or find your favorites.
Candy House Coaster
Add a little Christmas cheer to your tabletop with this Candy House Crochet Coaster Pattern. This coaster is perfect for decorating or enjoying on its own; it is made from a combination of single-crochet stitches and double-crochet clusters. It can easily be customized by changing the colors used in the pattern. These Crochet Christmas Coaster Patterns are the perfect addition to your holiday table! With easy instructions and an accessible way, these coasters will be a great gift or addition to your home.
Snowman Coasters
Here's a quick and easy crochet pattern that makes a great gift or stocking stuffer. Make these cute snowmen coasters for your next holiday party. This is also the perfect holiday present; it features a fun crochet stitch and looks great on your coffee table or desk. These coasters make a great gift for your family, friends, and coworkers. The free pattern is easily adaptable for any skill level, so you can finish this project quickly!
Holly Jolly Festive Crochet Christmas Coaster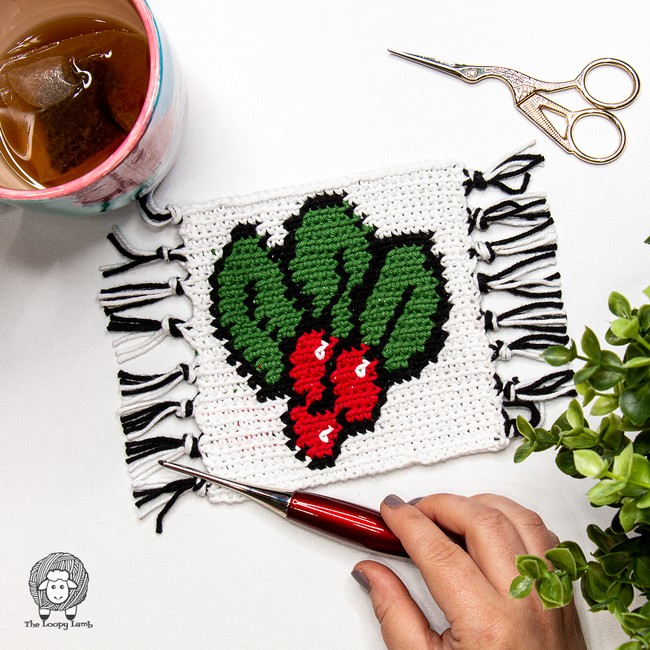 This Festive Holly Jolly crochet coaster will be the perfect addition to your Christmas table. It adds the perfect finishing touch and is a great way to use all the Christmas decorations you have lying around! It's an excellent gift for family and friends; it makes a cute under-plate holder for serving platters and can also be used as a base for drinks, glasses, or vases. This crochet Christmas coaster pattern will bring a festive touch to your next holiday party or winter gathering! It's an easy beginner project and makes an excellent gift for the holidays, too!