15 Best Free Christmas Amigurumi Crochet Patterns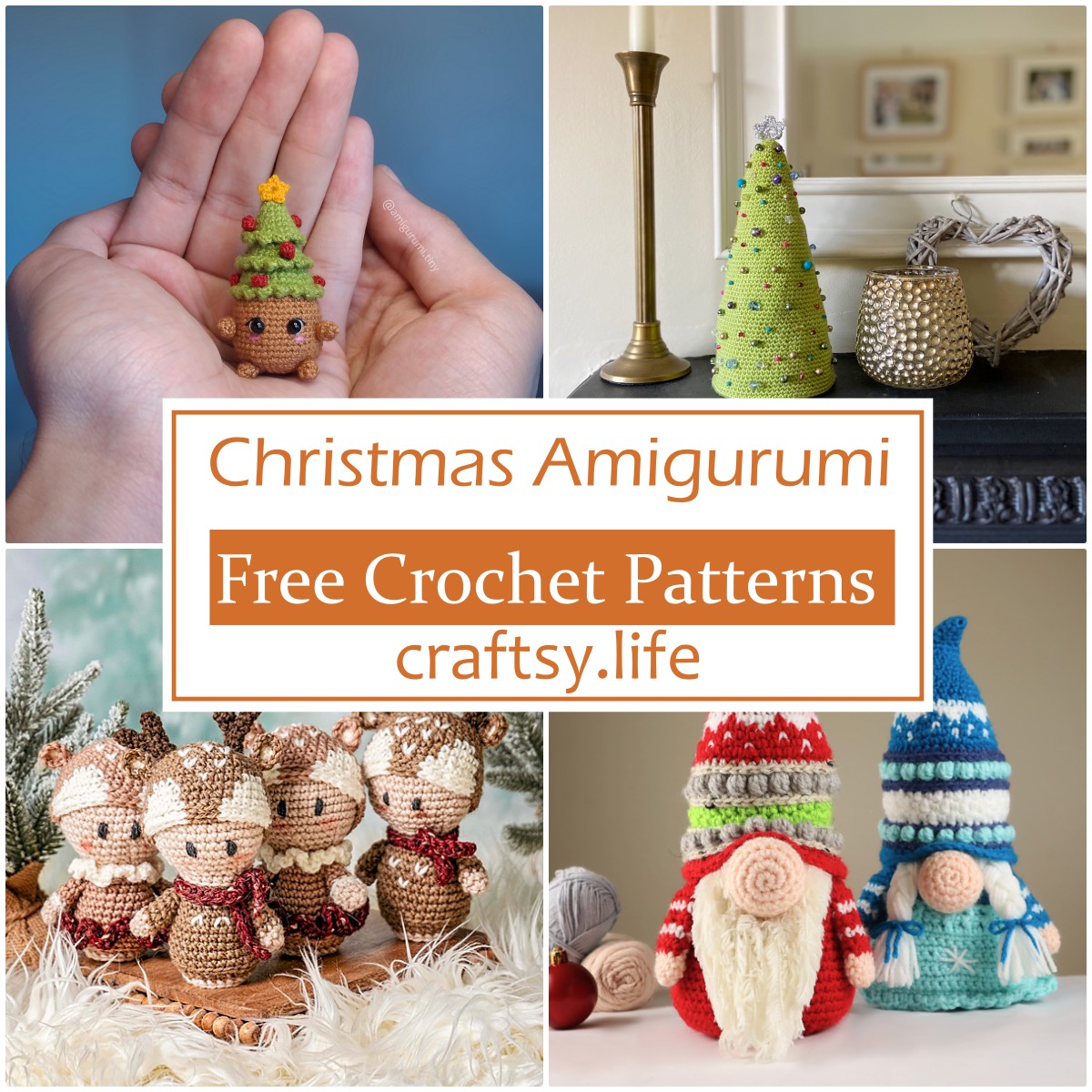 Crochet is one of the most popular craft-making hobbies, but it doesn't always have to be made into something useful. Crochet can come in quite handy when it comes to making your Christmas decorations pop! Amigurumi is the art of crocheting small stuffed animals and bringing them to life. These little guys are great for decorating mantles, bookcases, and Christmas trees. You could also use them as tree ornaments and hang them from the branches. This roundup includes some of our favorite crochet Christmas amigurumi patterns, perfect for anyone looking to add a little fun to their holiday decorating this season!
Easy Crochet Christmas Amigurumi Patterns

Many people love amigurumi, but many others steer clear because they worry about the time commitment—yes, sometimes it can take a while to make all the parts, but it's straightforward once you get going, and each piece goes pretty quickly. Plus, these amigurumi are great gifts because most of the work is already done when they're finished! So if you've been thinking about getting into amigurumi but have been holding off, why not give this season a try? Here are some unique, adorable crochet Christmas amigurumi patterns we've rounded up for you. Enjoy!
Crochet Christmas Amigurumi Free Patterns
Crochet Christmas Amigurumi Patterns are a terrific way to show your love for crochet and Christmas. You can make them for yourself or give them as gifts. They are also easy enough to make so that children can enjoy making them with you.
They can be personalized, allowing you to create a unique gift for someone special.
You can use your leftover yarn to make cute little animals perfect for hanging on the tree or giving away as gifts.
They're easy enough that children can help with the project, creating memories that will last a lifetime.
They're fun and easy to make!
Cute Amigurumi Crochet Deer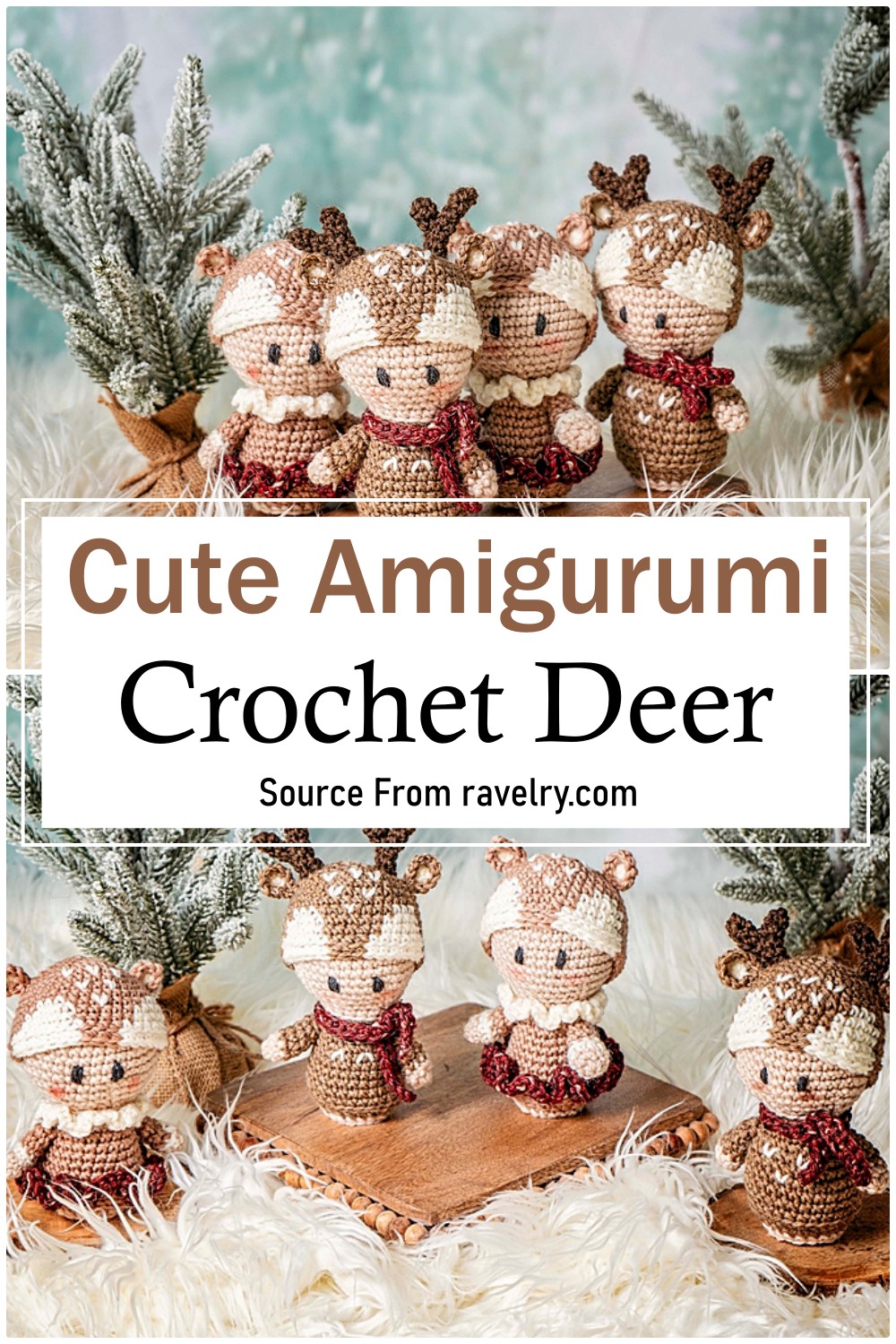 The deer symbolizes peace and harmony, which is why it is often used as a Christmas decoration. This crocheted deer amigurumi is simple to make and requires only basic crochet skills. It is an ideal way to use leftover yarns in your stash―especially if you want the colourful deer to be on display all year round! It's quick to make and would be an excellent gift for kids. You can even use it as an ornament on your Christmas tree!
Crochet Mini Happy Grinch
Mini Happy Grinch is the perfect gift for all the family this Christmas. He may be small, but he's full of joy and cheer! This simple crochet pattern includes instructions for making different-sized grinch shapes so that you can make a whole family of grinches. The pattern consists of easy-to-read written instructions with accompanying pictures, a materials list, gauge information, and a unique trick to save time while cropping the Grinch's smile. The mini crochet amigurumi patterns are suitable for beginners eager to learn and experienced crocheters who want to put their new skills to good use.
Tiny Christmas Tree Amigurumi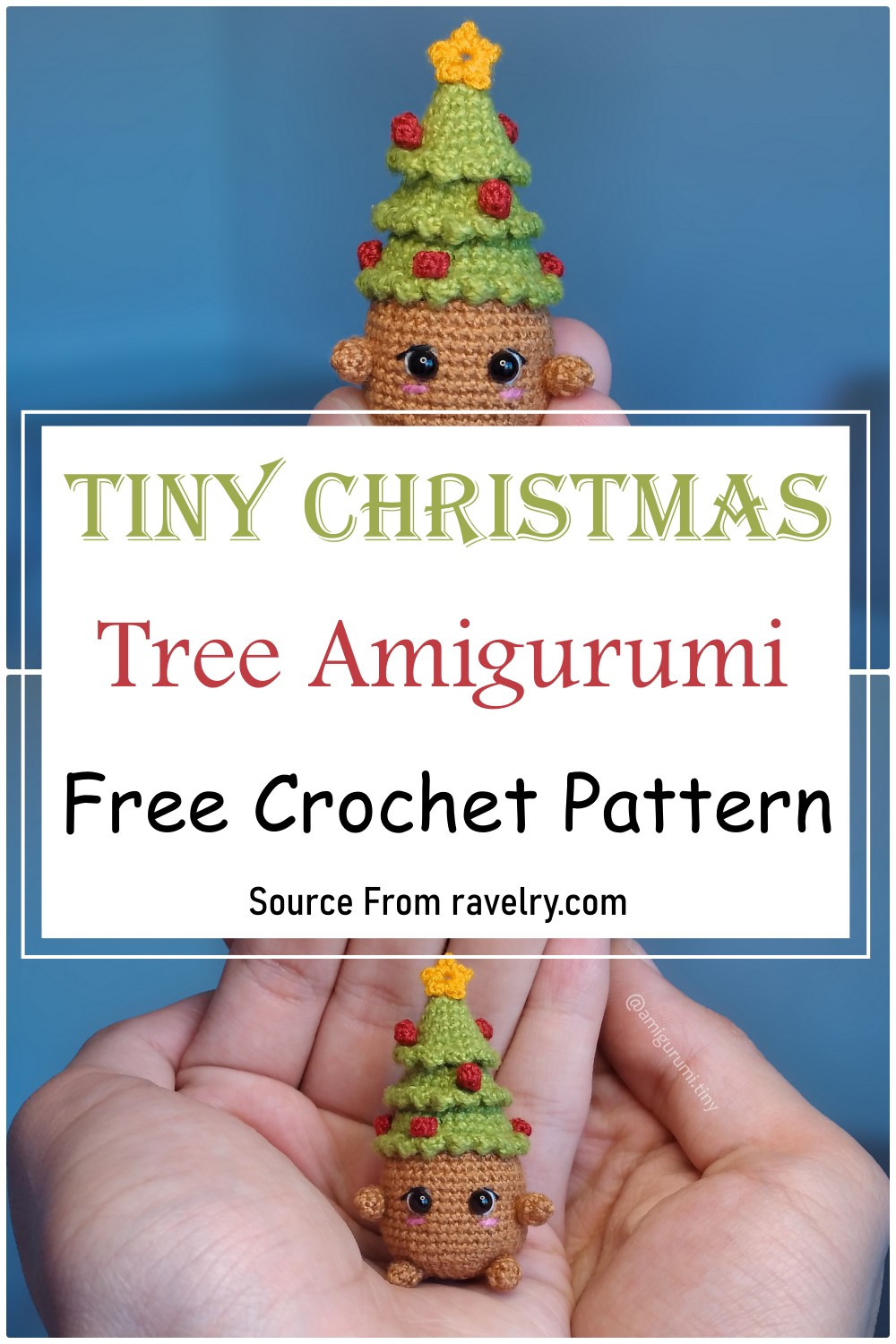 Crochet Christmas Amigurumi Patterns; Tiny Christmas Tree amigurumi. The Tiny Christmas Tree is a great, cute, and tiny amigurumi that can sit behind your computer monitor or on your bookshelf. This pattern has easy-to-follow instructions and illustrations to help you through every step. So, Crochet the perfect Christmas tree for the little ones in your life. This tiny Christmas Amigurumi Pattern is ideal for beginners, intermediate and advanced crocheters looking for a quick, fun project to do during the holiday season! Perfect miniature Christmas decoration for your home!
Crochet Beaded Amigurumi Christmas Tree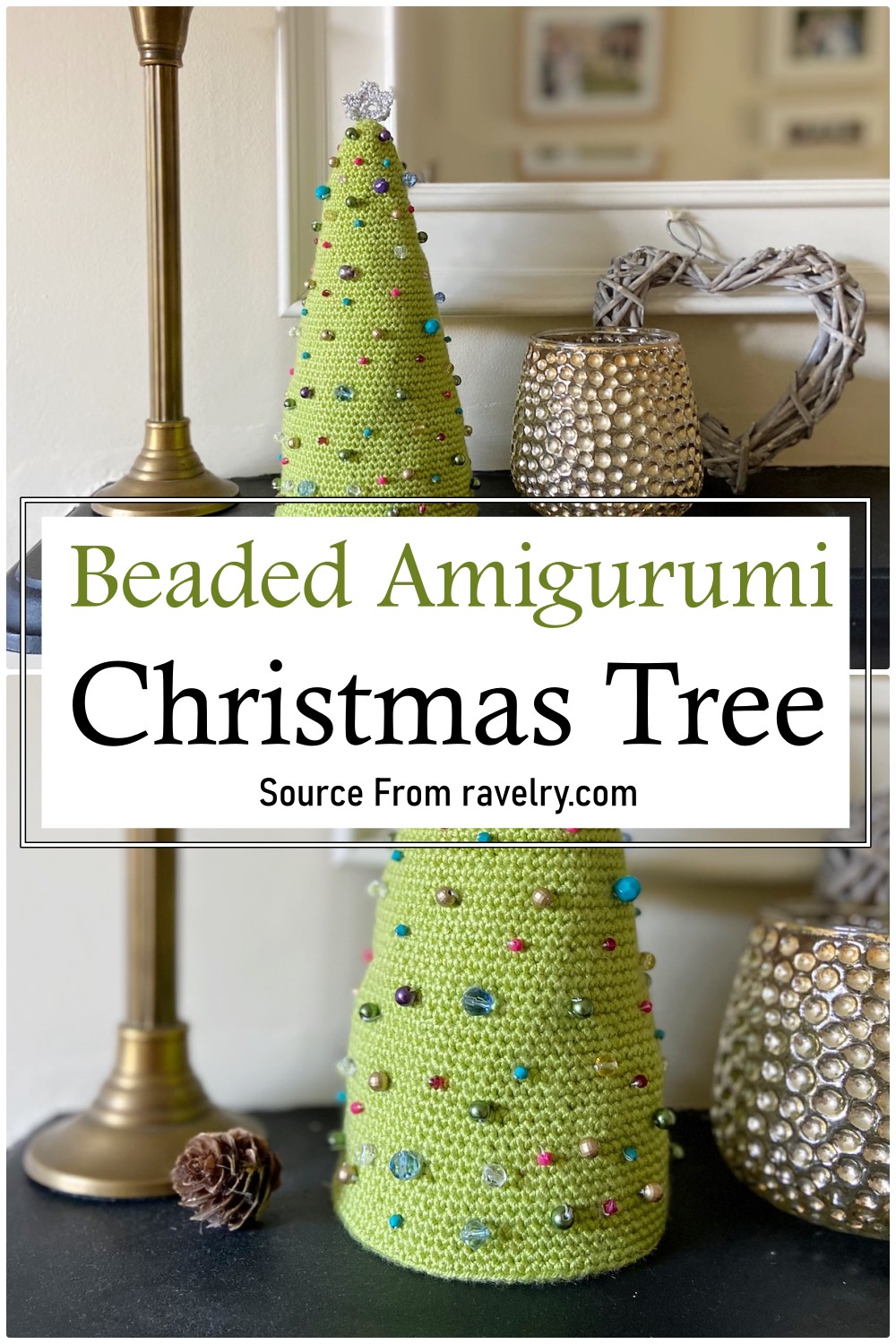 Get ready to crochet a tree of your very own! This crochet amigurumi Christmas pattern is fun and exciting. Your kids will love this little elf crafter! This Christmas Tree pattern is not only fun to make, but it would also be a great gift idea. The pattern includes instructions for the tree itself and for adding string lights. This tree is very detailed and beautiful. So, If you love crocheting, be sure to add this to your collection!
Crochet Gnome Christmas
Gnome Christmas is a pattern for an easy amigurumi design perfect for beginners. It uses basic crochet stitches and color changes to create simple shapes that piece together to form this adorable gnome. This cute little Guy will give a smile to any child's face and will make them feel extra, particularly this lovely holiday season. He will make any little one happy to play with him as well. This is a happy little gnome to brighten up your home this Christmas.
Mini Santa Claus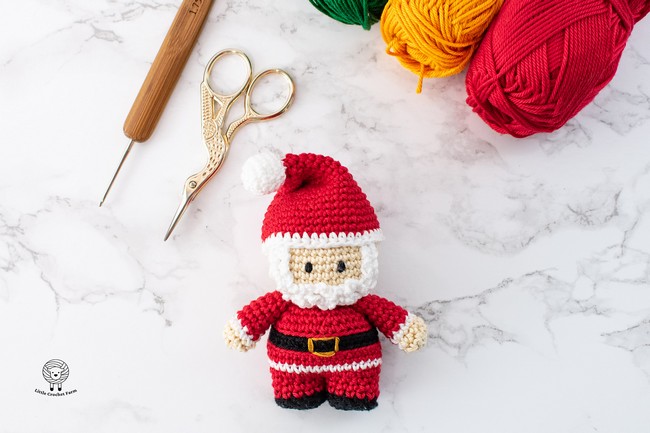 Are you looking for crochet Christmas amigurumi patterns for kids? You're going to love this pattern! It contains everything you need to make these adorable little Santa dolls and presents. Crochet your own Mini Santa Claus to decorate your Christmas tree or put it on a shelf as a decoration. This little doll is just the right size to sit in the corner of your mantle, and everyone will love looking at him. This is super cute and quick to crochet, making it perfect for a last-minute DIY project!
Winzi Mouse
Are you looking for an adorable pattern to make your handmade Christmas Amigurumi? Well, this is it! Winzi Mouse is a super simple and fun crochet pattern that includes a detailed photo tutorial with plenty of step-by-step photos and instructions. You will learn to crochet in the round, change colors quickly, make eyes from felt balls, and much more! This is a super cute crochet Christmas amigurumi pattern. A little mouse is packed with so much personality it's hard not to love him!
Christmas Bee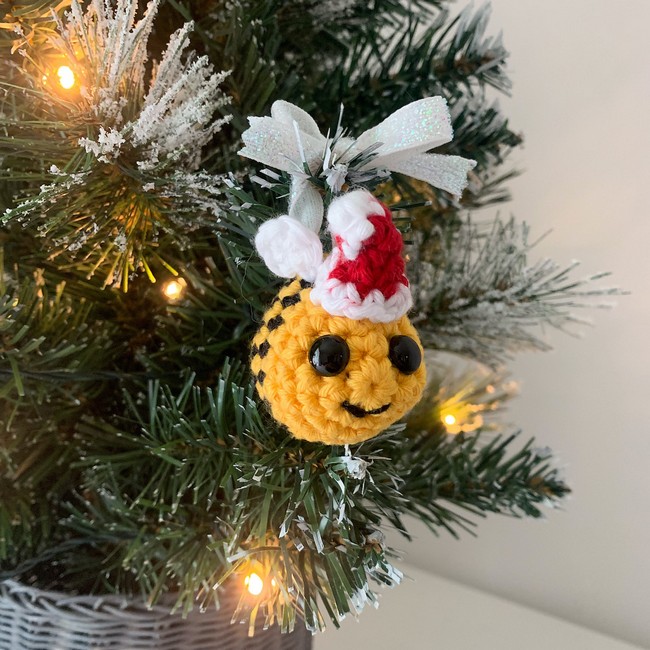 Want a cute crochet project to work on this Christmas holiday? This little Christmas Bee Amigurumi would be the perfect project for your kids. It's a quick amigurumi and even easier than most of the other crochet patterns out there. Check out the pattern below, and get started! This crochet pattern includes photos, step-by-step directions, and detailed instructions for making the Christmas Bee. The finished bee would look great as an ornament on your holiday table or as a gift!
Amigurumi Santa Mouse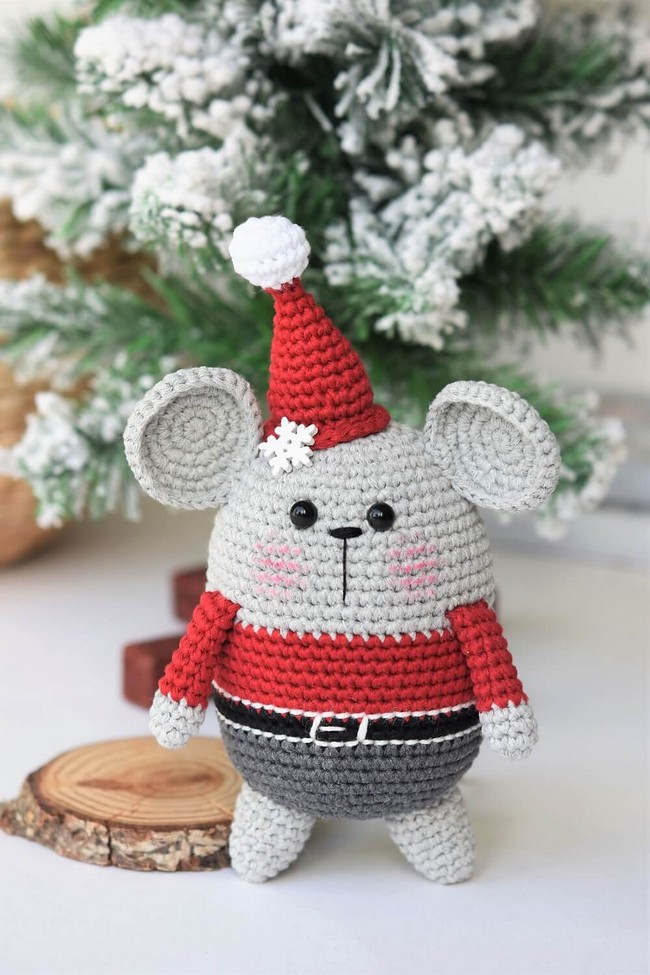 Santa Mouse is a beautiful project that can be completed in one day. This Amigurumi design is perfect for your little ones or to give out as gifts at Christmas Time! Made from different color yarn with safety eyes, this Santa Mouse will be sure to delight children and adults alike. Learn how to crochet a Santa Mouse using this easy crochet pattern. He'll be your favorite amigurumi by Christmas Day.
Amigurumi Backpack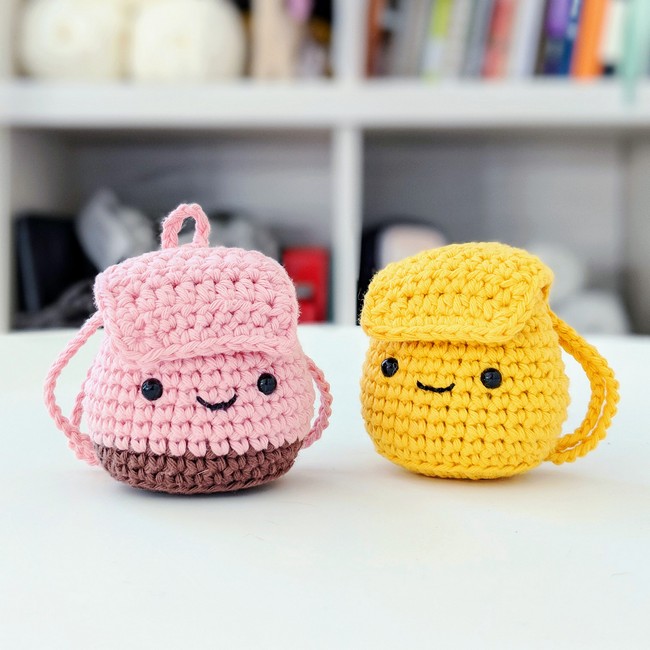 This backpack is a great gift idea for any little boy or girl. It is the perfect size for any younger child to take with them to daycare, preschool, or just a walk around the park! Not only is this crochet pattern easy enough for someone learning to crochet, but it also doubles as a Christmas decoration when not in use. This pattern comes complete with photo tutorials at each stage of the work.
Mini Reindeer Amigurumi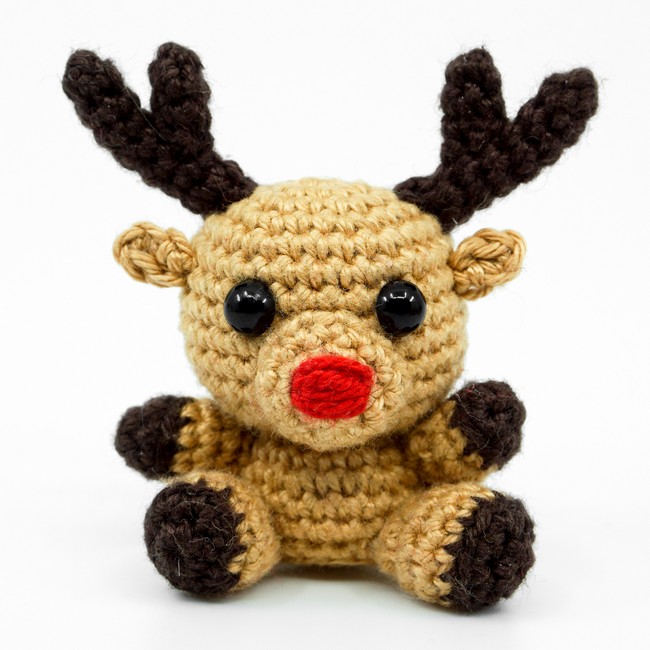 This crochet Christmas amigurumi pattern is for the mini reindeer amigurumi. It's fun to make and makes an excellent gift for the holidays. It's so cute and a great addition to any Christmas decoration, table centrepiece, or fun gift. Don't forget to add it to your Christmas basket full of knitting and crochet projects! The pattern comes complete with lots of photos to help guide you along. Using these instructions, you can use yarn to crochet this little guy.
Christmas Tree Ami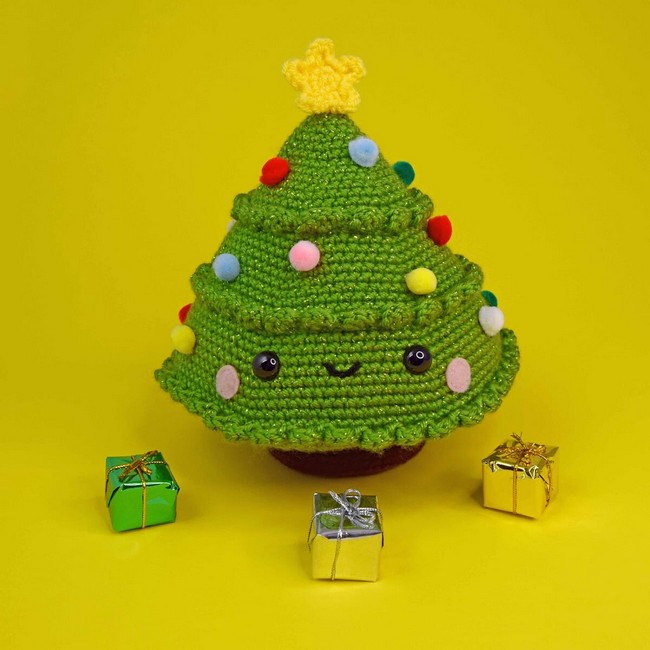 Specially designed for Christmas, the Crochet Christmas Tree Amigurumi is an adorable decoration and gift item to give at this festive time of year. It works up quickly and is fun to make. Christmas trees make beautiful gifts that stay with you all year round, so it's a great idea to make several. Make one for your children to decorate every year. They will love the time spent with them making this together! This pattern comes with entirely written instructions, and all measurements are given.
Christmas Tree Amigurumi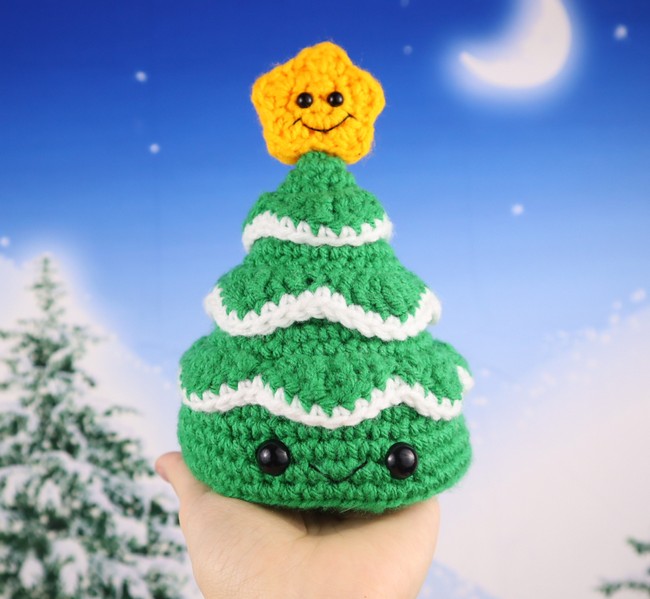 A Christmas tree amigurumi pattern that is perfect for making for anyone who loves Christmas and crochet patterns. This pattern will show you how to crochet your own Christmas tree. The crochet Christmas amigurumi pattern includes complete stitching diagrams and detailed instructions on creating each Christmas tree element. It's a fast and easy pattern to make! Grab your hook, and let's get started!
Christmas Amigurumi Set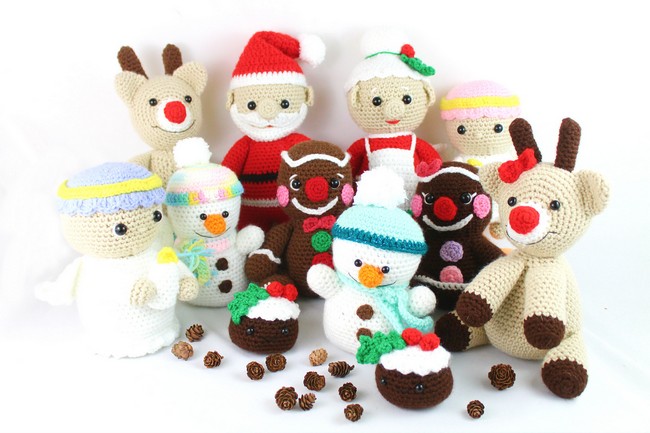 This Christmas pattern is perfect for beginners who want to crochet a whole set of cute little toys in one day. Follow the detailed instructions and photos, and you can make all these toys: snowmen, ornaments, a Santa hat, and even a Christmas tree! Grab a couple of your favorite hooks, and let's get started! This Christmas Amigurumi Pattern is the perfect project for any skill level.
Mini Angel Amigurumi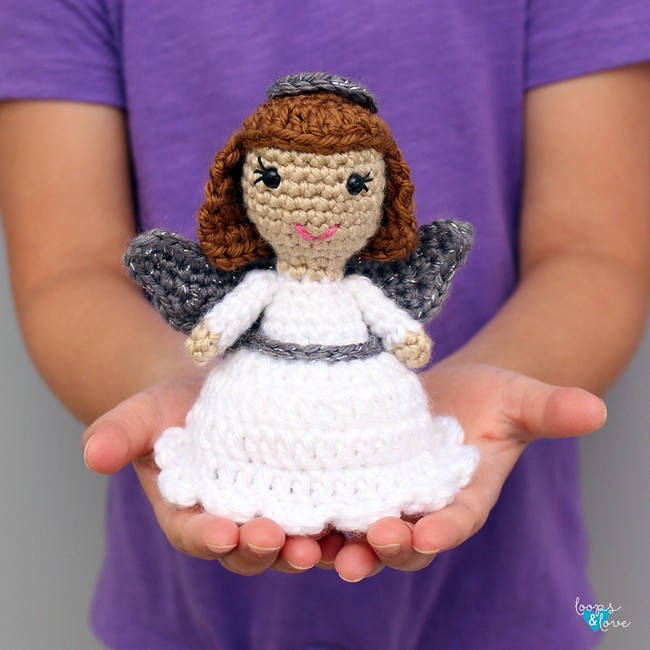 This adorable crochet pattern is for the perfect Christmas amigurumi angel you'll ever meet! This cutie will surely bring a smile to your face and look gorgeous in any Christmas setting. This mini angel amigurumi would make a great holiday decoration, party favor, or baby shower gift. The pattern is easy to follow and designed for beginners who wish to learn how to crochet worldwide! You can add or remove some of the flairs on the wings to make them your own!