Whether you're into the adorable or are simply fond of crocheting, it's hard to deny that amigurumi, or crocheted softies, are all kinds of cute. From a panda to a unicorn to an octopus, there's no shortage of patterns to choose from when you want to get your crochet hooks out and make something fun. However, many of these adorable little friends' crochet mini amigurumi patterns can be complicated and require more advanced skill levels. That is why we decided to compile this list of free crochet patterns for mini Amigurumi that are easy enough for beginners. Whether you want a simple panda or a complex dragon—or something in between—you'll find something on this list.
Easy Small Amigurumi Patterns Free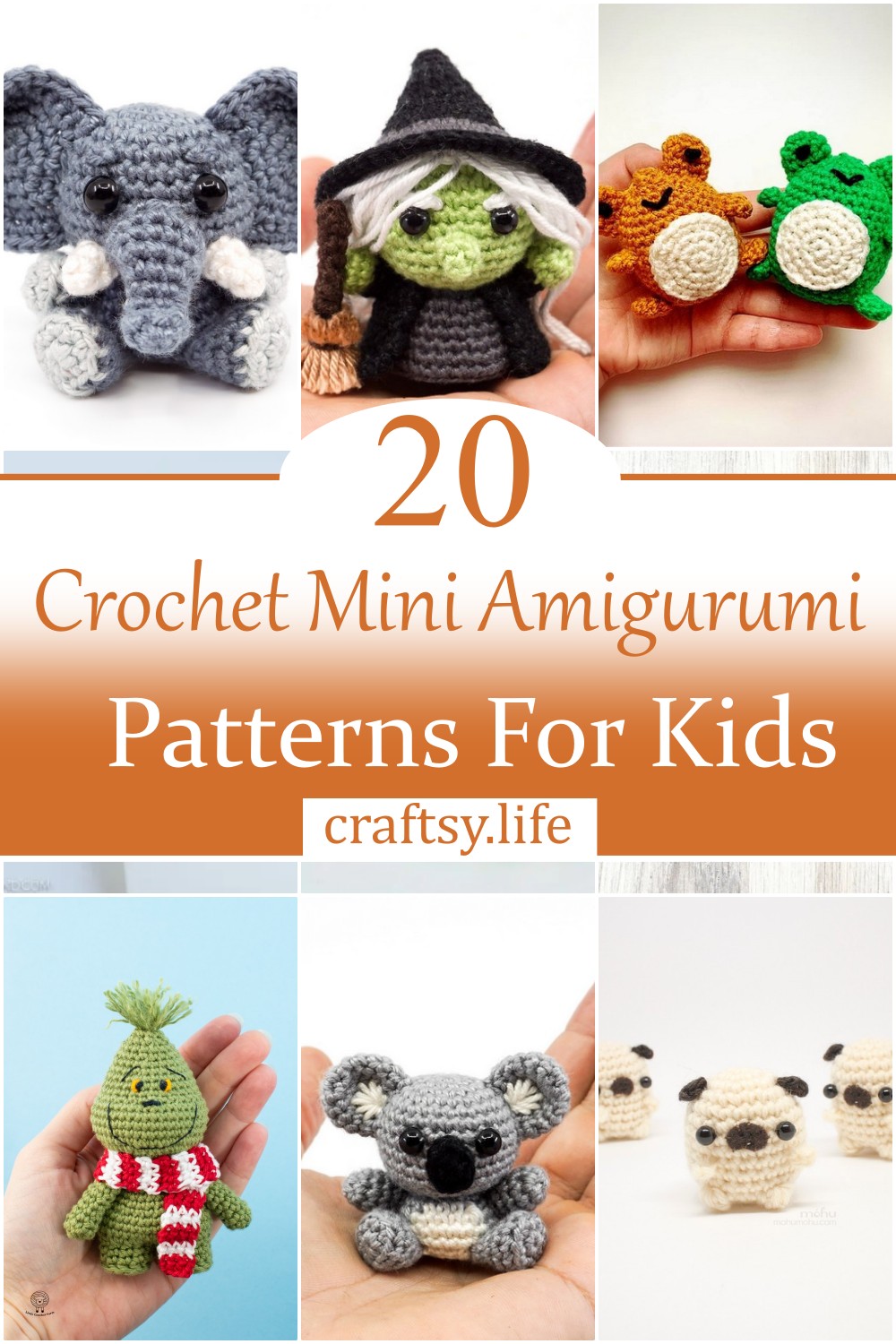 Amigurumi are small crocheted stuffed animals that are adorable. They are usually used as toys for children. These amigurumi patterns help you make a variety of different styles of animals, all of which are cute in their way. They can be made with any yarn, but thinner yarns tend to make smaller amigurumi dolls. It is not just the size of the doll but also the doll's style that makes it so fun to make and play with. Each type of doll has its personality, and they are all very different from one another. Here are some FREE crochet mini amigurumi patterns that can be made in a matter of minutes with yarn and a crochet hook.
Benefits Of Crochet Mini Amigurumi Patterns
Many benefits come with crocheting mini amigurumi patterns. They include:
Easy To Make: The first benefit is that these projects are easy to make. You will only need a few supplies and some basic crochet knowledge before you can start making one of these cute little animals or characters.
Fun For All Ages: Another benefit of using this type of pattern is that it's fun for people of all ages! Children, teens, and adults will enjoy creating these small crocheted figures for themselves or as gifts for their family members and friends.
Great For Gifts: If you have someone who loves animals or characters from movies or TV shows, this pattern would be an excellent choice when buying them a gift! They will love getting something handmade by you!
See Also
Mini Evil Witch Amigurumi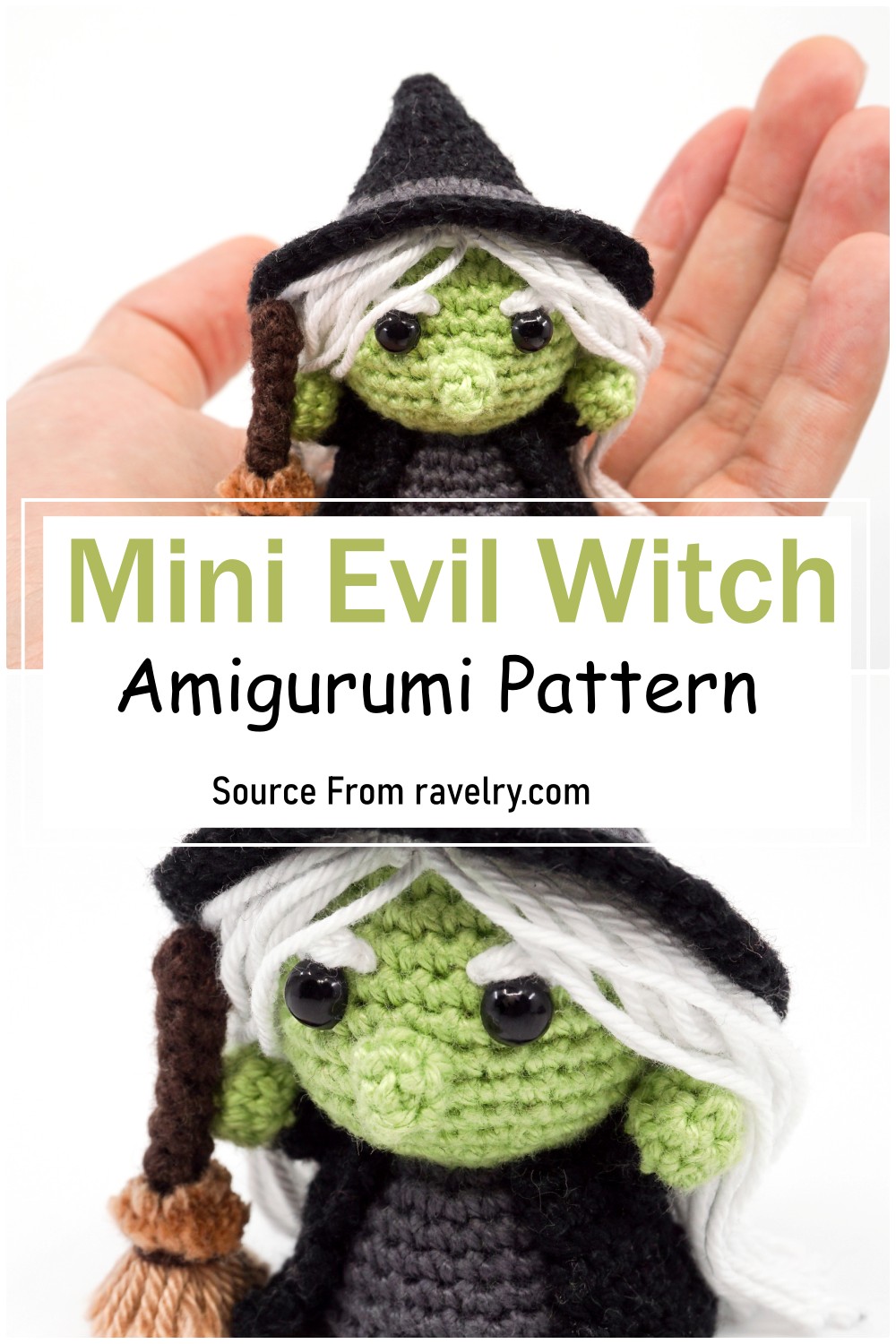 Are you ready for Halloween? You could use our Mini Evil Witch Amigurumi as the main character in your Halloween decorations or as a gift for someone special on this day. With a little yarn and an aluminum hook, this Mini Evil Witch can be created in just a few hours. As you look around your yard and see the leaves falling, it's time to get this Mini Evil Witch Amigurumi ready for Halloween. This little witch is haunting your dreams, so make her a reality in crochet. She's not scary, just adorable! This project starts with a basic head shape that you can repeatedly use to make different versions of this little witch.
Amigurumi Mini Carrot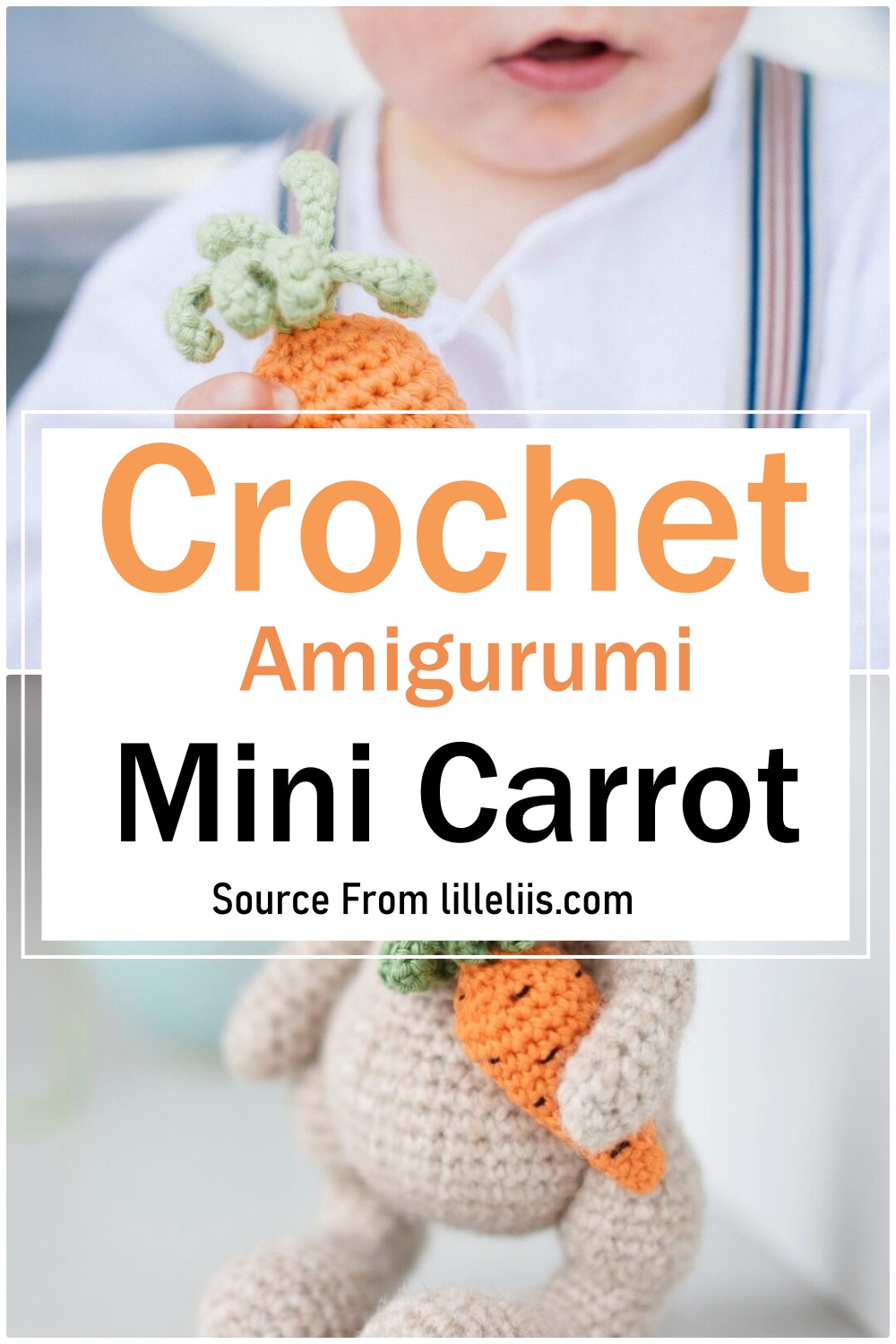 This is a perfect pattern for beginners and intermediate crocheters who want to introduce themselves to Amigurumi. If you have some spare time, we encourage you to try it. This little guy will bring smiles to everyone who encounters him. This pattern is easy, with step-by-step instructions, photos, and detailed explanations. You can complete this adorable Amigurumi Mini Carrot in just one day! This little guy will bring smiles to everyone who encounters him. This pattern is easy, with step-by-step instructions, photos, and detailed explanations. You can complete this adorable Amigurumi Mini Carrot in just one day!
Mini Robot Amigurumi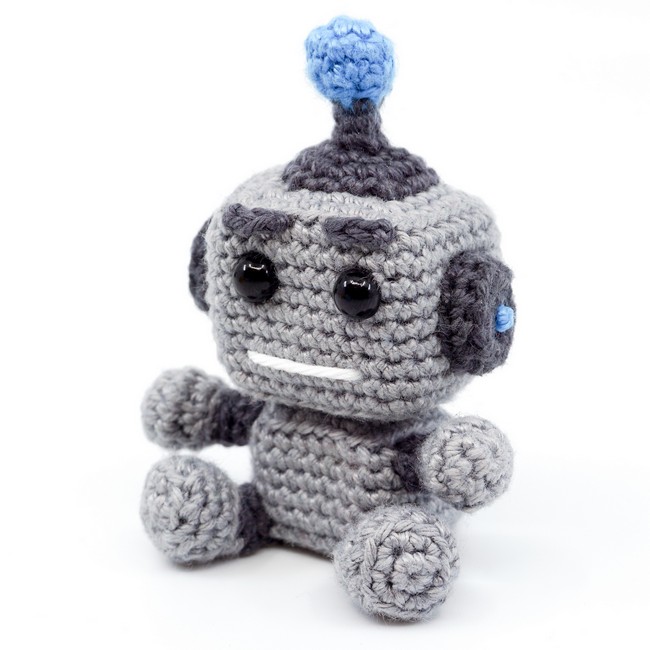 A robot friend is a wonderful gift for all ages. They will keep you company throughout your day and provide endless fun and entertainment! This mini robot amigurumi pattern is perfectly sized for dolls, teddies, and any other small toys you may want to include. This Crochet Pattern is an Amigurumi; who else would love a robot friend in their collection? They are easy to make and take no time at all. This is the perfect project if you want to add a little bit of something different to your family or friend's amigurumi collection!
Mini Reindeer Amigurumi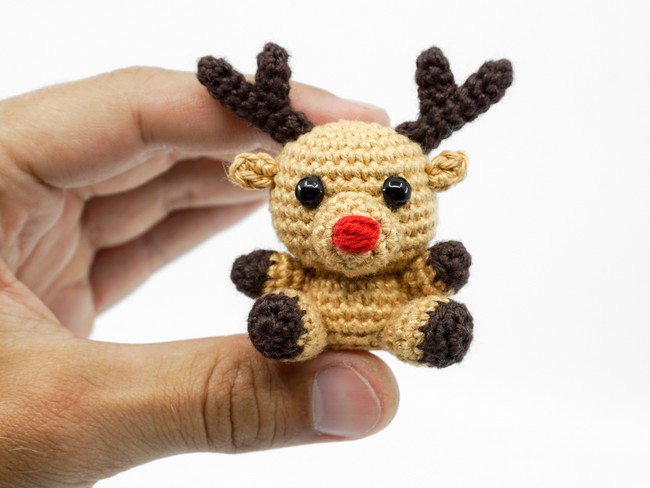 A cute little reindeer to brighten your Christmas or any time of year! This is a perfect project for those new to crochet who want to learn some basics. The Mini Reindeer Amigurumi is a cute and sweet decoration around the home, which looks great all year round. You can make this little fellow a gift or add them to your Christmas decorations. The pattern includes clear instructions and helpful step-by-step photos so that even beginners can follow along easily.
Mini Dragon Amigurumi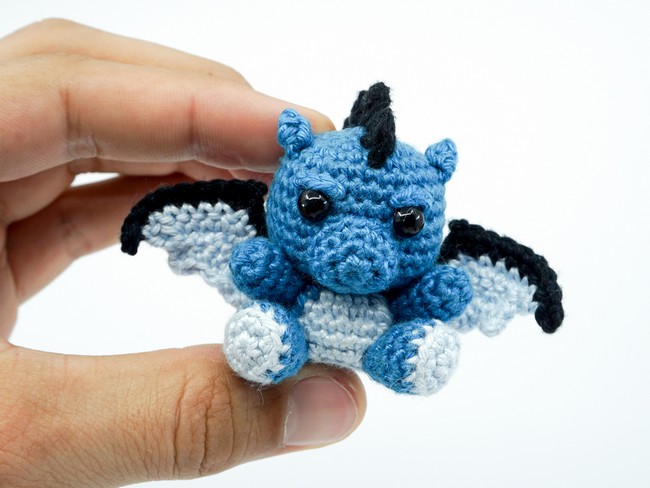 After making this cute mini dragon amigurumi, you'll be ready to pick your color palette and choose what to use for the eyes, wings, body textural details, and mouth. You can create this project following the simple instructions in the guidebook or experiment with new ideas of your own! This adorable mini dragon amigurumi features a cute face, ears, and wings with all the details. Whether it is a gift for someone you love or a project to add to your collection, you will be impressed with the final product!
Mini Easter Egg
Keep your Easter cozy and bright with this adorable mini-egg! This little adornment is perfect for decorating your Easter dresser, setting out on the coffee table, or hiding among the grass for an egg hunt. Made from scrap yarn, this mini egg is one of the most treasured in your home! The perfect Easter decoration or gift. This mini egg is made from scraps of yarn and can be made in a single evening. It is the perfect addition to your basket of eggs, sitting on the coffee table or hiding among the grass for an egg hunt!
Mini Happy Grinch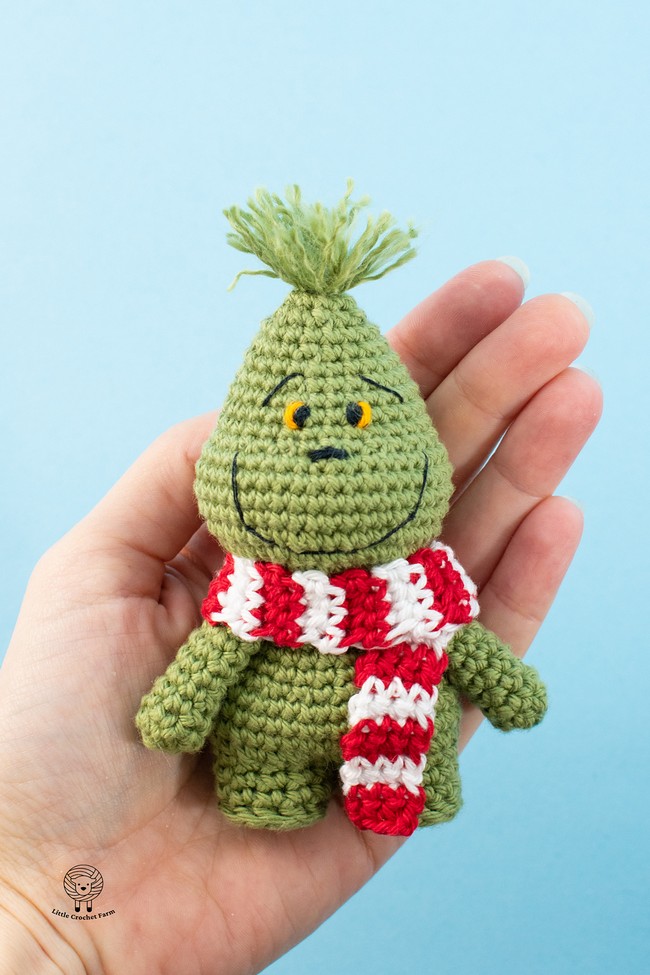 These Mini Grinch are fun to crochet, quick to make, and easy to give. These make great gifts, stocking stuffers, ornaments for children's rooms, party favors, etc. The possibilities are endless! You can customize this adorable Grinch with your child's name or leave it as the standard Grinch. It is quick and easy to make using worsted-weight yarn and a 2mm hook. You can make these in sizes small, medium, or large. This makes a great addition to your Christmas tree and will delight everyone who sees it!
Mini Chonks Whale
This Mini Chunks Whale is perfect for kids of all ages, with its super-soft, eco-friendly and organic cotton material! It's just as cute as a full-size Chonk, but in a smaller size, that's perfect for little hands. Your little one will love the Mini Chunks Whale, specially designed for smaller hands. Made from 100% organic cotton yarn, it's soft and cute as can be. It comes in a gift box so you can surprise (or declare your love for) someone with a little extra special present along with their daily dose of goodness.
Mini Troll Amigurumi
What's not to love about this adorable crochet mini troll doll? Kids and collectors alike will delight in the tiny crochet hook, ball of yarn, knitting needles, and eyes included with the toy. All you need is some glue for assembly! Get ready for playtime! Introduce your favorite little one to the world of Amigurumi and watch as they learn to knit and crochet. The Mini Troll Amigurumi is a tiny plush doll that's sure to charm any child or adult. All you need are the two knitting needles with two tips in each package, some glue for the eyes, and they're ready for playtime!
Mini Koala Amigurumi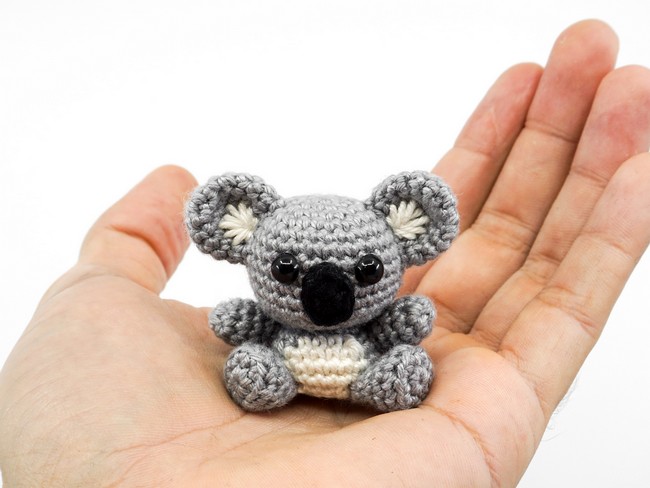 This is the perfect crochet project for beginners - this Amigurumi is made using the front loop only for a cute crochet plushie. It's also quick to make and a great gift or addition to your toy box. The pattern includes step-by-step instructions with lots of photos to help you through each stage of your creation. This adorable crochet amigurumi pattern is a great addition to your collection! This guy is so cute and huggable; you won't want to put him down.
Mini Pug Amigurumi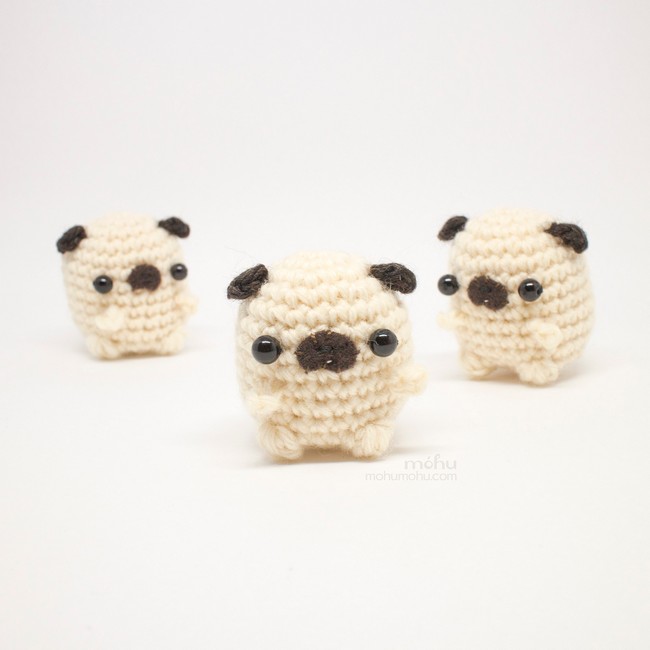 This crochet Pug is the perfect gift for any dog lover! Crochet from worsted weight yarn and stuffed with polyfill. This little guy can be easily customized to your liking. This mini pug will fill your heart with joy and bring a smile. He is soft and cuddly, sure to make you happy. This crochet mini pug amigurumi is a great beginner project for those new to Amigurumi or who need a small project that only requires a tiny amount of yarn.
Mini Elephant Amigurumi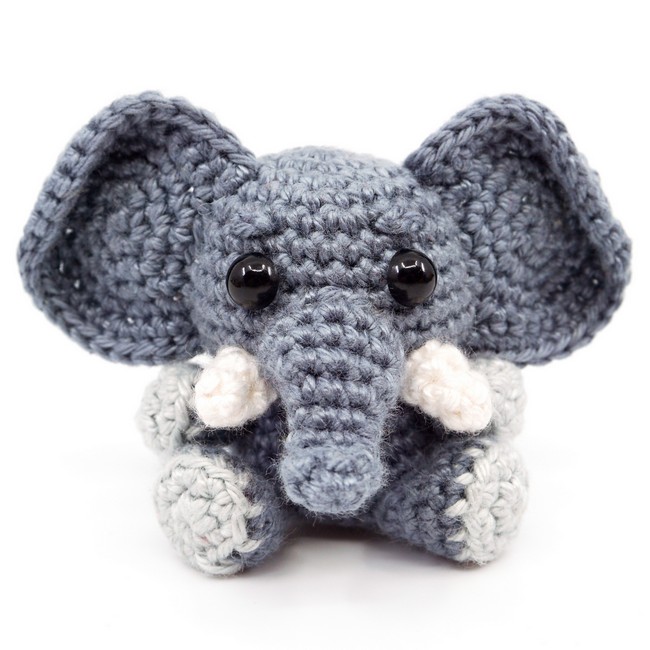 What a cutie! This crochet elephant pillow is the perfect size for any home or office. Each miniature elephant is handmade from 100% cotton that is both high quality and super soft. The elephant will be a great addition to your decor. This crochet mini elephant amigurumi is the perfect toy to give as a gift or keep to yourself! He is small enough to take with you anywhere and makes a great travel companion. This pattern will instruct you to crochet him in different colors so you can choose your favorite.
Mini Superhero dolls
A great way to make your kids full of their superheroes. These crochet mini superhero dolls will surprise you with their amazing simplicity yet look beautiful and cute simultaneously. Each doll comes with her little superhero cape, so your child can have it anytime they want to give them courage and strength when needed. These mini crochet superhero dolls make a great gift for any occasion. They can stand upright on their own and be ready to save the world as soon as you put them on your desk or bedside table!
Mini Amigurumi Flamingo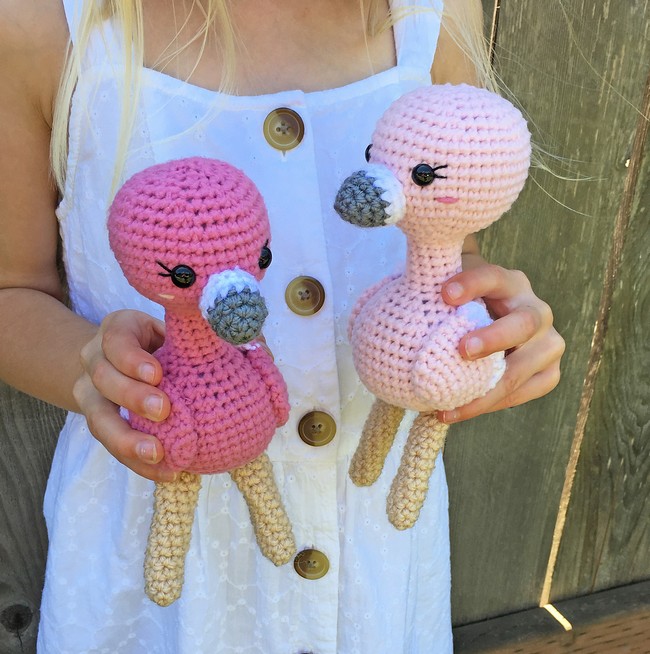 A moment of tranquility for a busy day. This little flamingo is cute and cuddly and reminds us to take a break from the hustle and bustle. This little bird is so cute; you can use it as decoration or give it to your friends/family. It is also a great gift for kids who love animals and handmade things. This flamingo amigurumi is ready to be hung on your wall, desk, or wherever you want. She will make a great gift idea for the summer-themed collection. The flamingo crochet pattern makes an adorable mini-size!
Mini Amigurumi Cow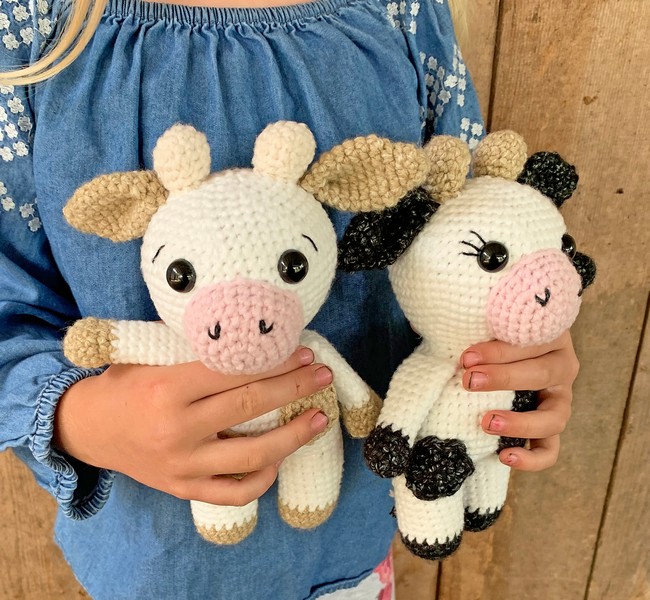 This lovely crochet amigurumi cow is a great gift for adults and children. The construction is simple to follow, with clear instructions in full-color photos. These sweet little pastel cows make great companions to humans. Crochet this mini Amigurumi Cow from super soft acrylic yarn, and it's sure to be a favorite of all ages! You can make it in any color, with eye-catching alternating stripes. This pattern works quickly and easily, so it makes a great gift or decoration for yourself. Make several at once to create a herd!
Mini Cthulhu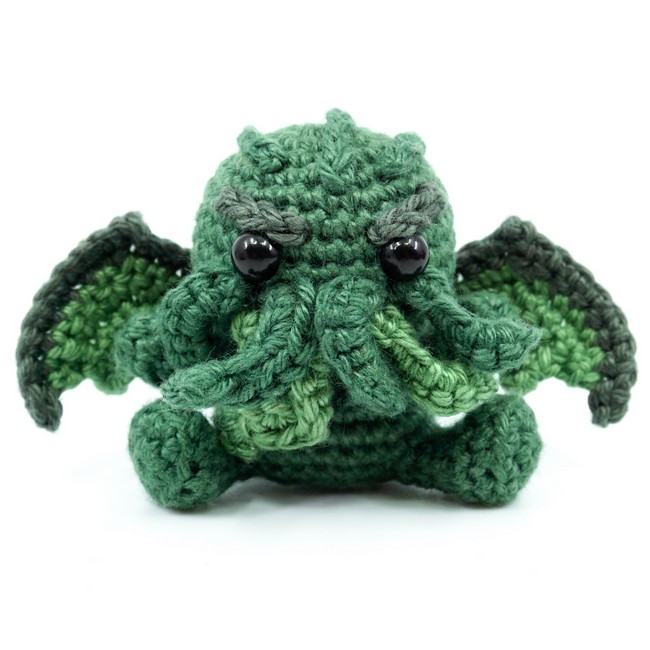 Crochet Mini Cthulhu is a cutie-pie addition to any collection of awesome things. You'll feel strangely comforted by his loveable squishy hugs, but don't let this squidgy little critter eat your soul! Huggable, cuddly, and cute, he's ideal for preventing nightmares. It wouldn't hurt to be prepared either, so keep him nearby if something bad happens… This little Cthulhu is a perfect gift for anyone with a sense of humor. It has eyes made from buttons and will look great on your bookshelf or at work. Great for anyone who enjoys Lovecraftian horror, memes, and knitting!
Mini Baby Yoda Amigurumi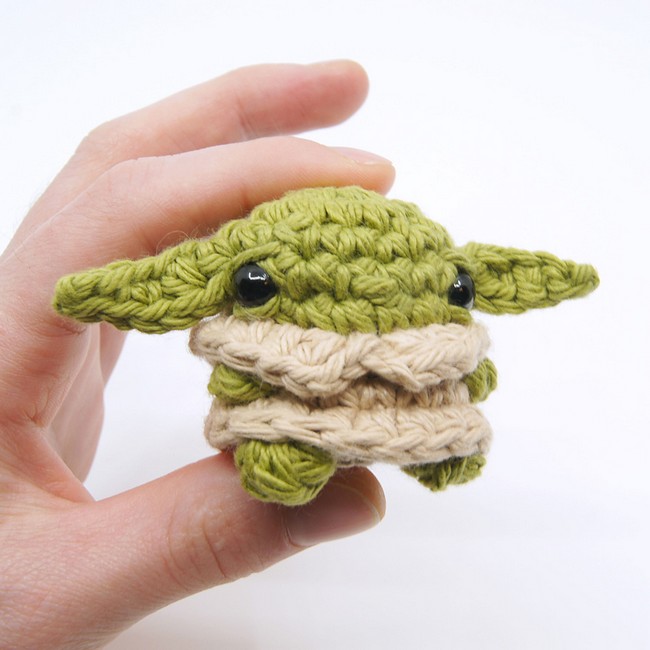 Crochet your very own mini Baby Yoda Amigurumi! This pattern is easy for the beginner and fun for the experienced crocheter. He will make a great friend for your little one. This baby Yoda doll is the perfect gift for all Star Wars fans. It's a great idea if you are planning on knitting socks or mittens for a baby but don't know what size to get. This mini version of Crochet Mini Baby Yoda will make your child just as thrilled as they would with any other character.
Mini Frog Buddies
Crocheted from soft cotton yarn, our cute Mini Frog Buddies will make a great friend for bath toys and more. They're easy to grip with their smooth bottoms, so you can toss them in the tub or bathtub to play. These Crochet Mini Frog Buddies are the perfect gift for all frog lovers! These frogs are crocheted using cotton yarn and make wonderful decorative items for your home. These little frogs would also make a super cute addition to any gift you may be giving someone this holiday season!
Amigurumi Mini Teddy Bear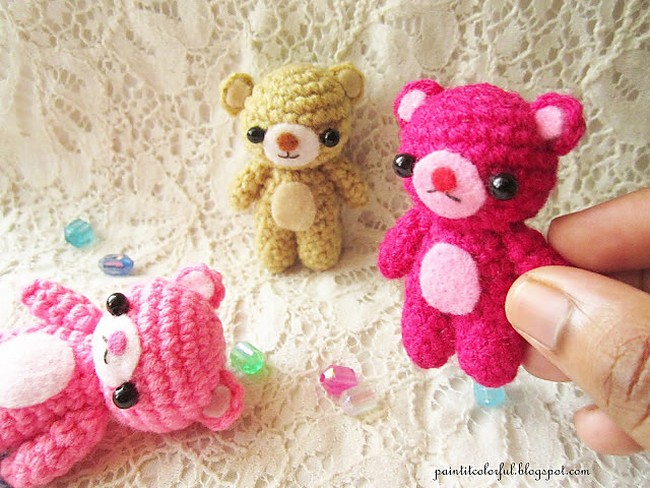 Crochet Amigurumi Mini Teddy Bear is a handmade crocheted toy. It is the mini version of my larger crochet bear. It is knitted in an easy single crochet stitch in two yarn colors. It's made with high-quality material and will be your new best friend! The crochet amigurumi mini teddy bear is the perfect small-sized cuddly toy for a baby shower or to add some cuteness to your home. They work up quickly and are quick to knit too. If you're looking for an easy gift project, it's perfect!
Mini Norwegian Nisse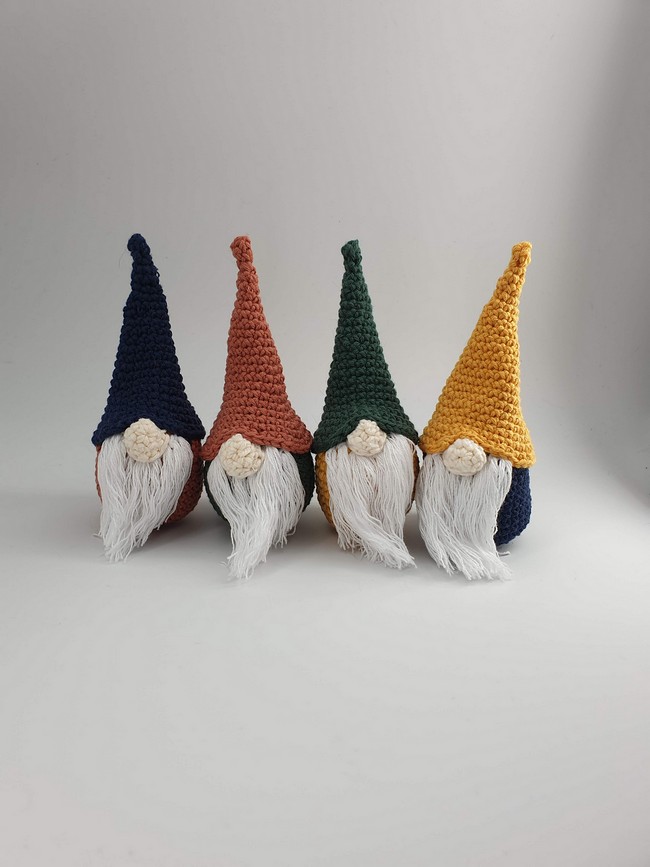 Olaf is a homespun, chunky-knit friend to all little ones. He is huggable, crocheted in soft cotton yarn, and stuffed with polyester fiberfill. Olaf is the perfect companion for your little ones, full of personality and joy! These mini-misses are adorable, hand-crocheted, and full of personality—the perfect gift to celebrate the holidays. Add a few of these cute little crochet nisser to your home decor. You can use it as tree decorations and ornaments and even spice up a wreath hanging on your front door—a sweet reminder of the history of Norway and its people.