DIY ideas are very popular these days, and when it comes to crocheting ideas, you can find plenty of them, including free crochet washcloth patterns. Washcloths are important for your kitchen as you can use them to clean all your utensils, pots, glasses and other dishes. With the help of these washcloths, you can easily clean any nook and corner of your kitchen. And if you want to add something new to your kitchen and its cleaning purpose, then free crochet washcloth patterns are the best options for your choice. And if you are a beginner in this field, then there is no need to worry about it because here, we have some excellent and stunning free crochet washcloth patterns for beginners as well. So check out these 15 free crochet washcloth patterns.
Crochet Washcloth Patterns: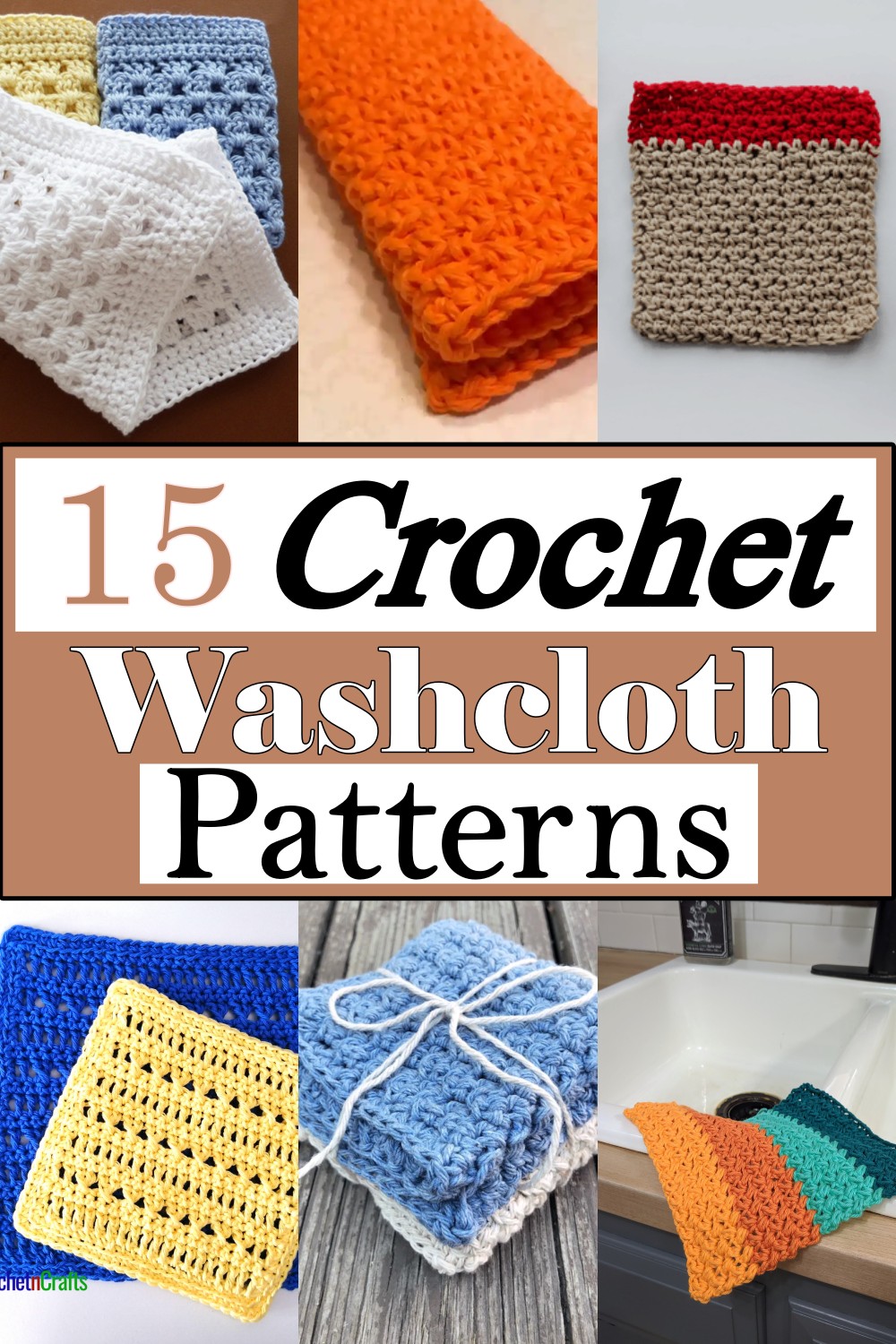 If you're looking for a quick and effortless project to whip up while sitting on the couch watching your favorite show, or if you need an easy way to use up a few leftover yarn bits and bobs in your stash, washcloths are exactly what you're looking for. These free crochet washcloth patterns will help you to make your own crochet washcloths at home. You can make these washcloths in any size and color of your choice. You can even customize them according to your need and requirement. This pattern can use different yarn colors to make it look attractive.
If you're looking for free crochet patterns, this post features the best 15 free washcloth patterns with step-by-step instructions.
You Can See: 25 Free Crochet Rainbow Patterns
Hygge Home Wash Cloth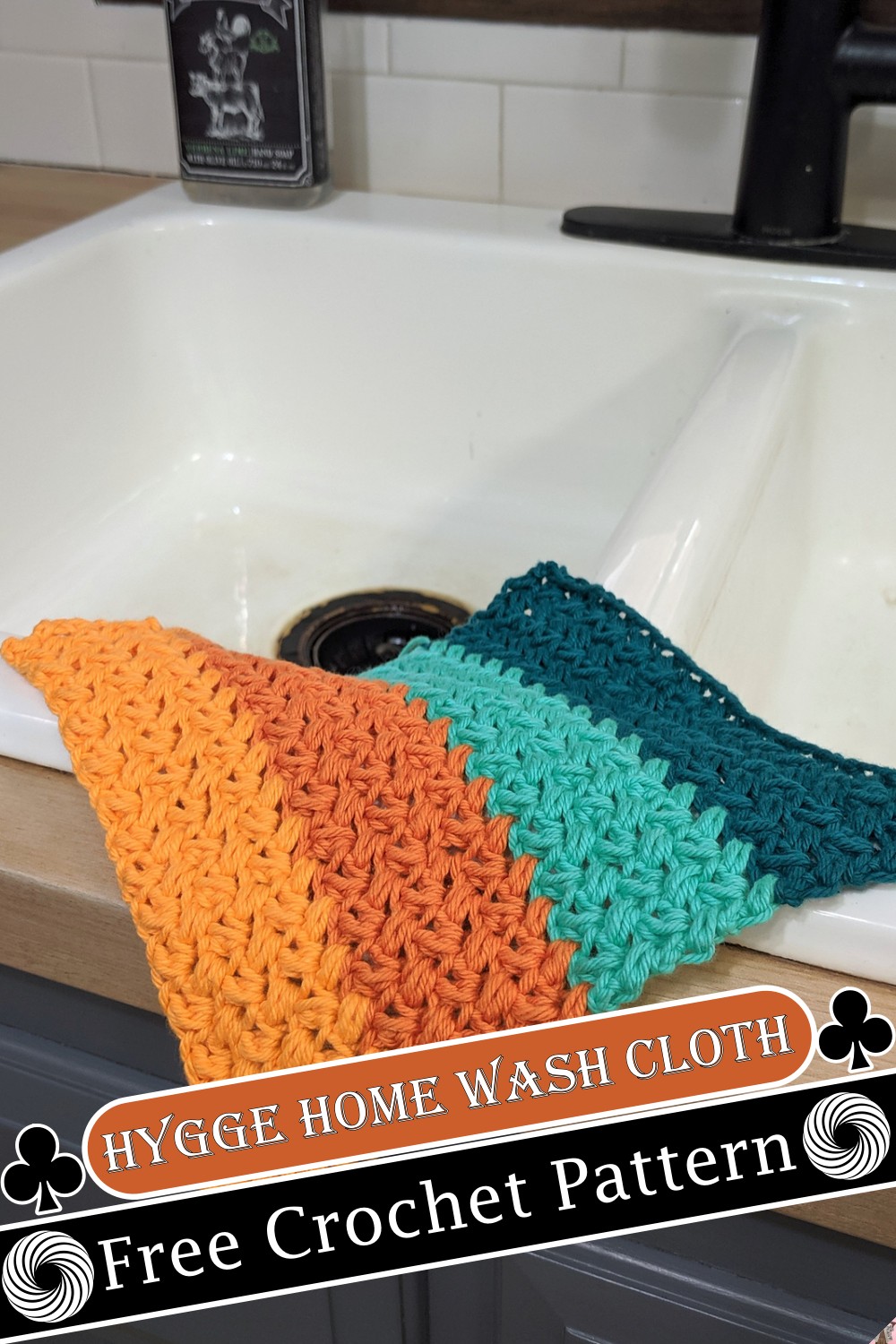 This washcloth is the perfect & practical farmhouse chic product for everyday use! Made with a small amount of cotton yarn, and you'll bust your cotton stash as you crochet it up. It works up in a sitting and is perfect for busting your cotton stash! The pattern includes a photo aid, written stitch instruction and a tutorial link for the bobble stitch. This home collection is the perfect natural way to add chic farmhouse style to your home.
Washed Away Washcloths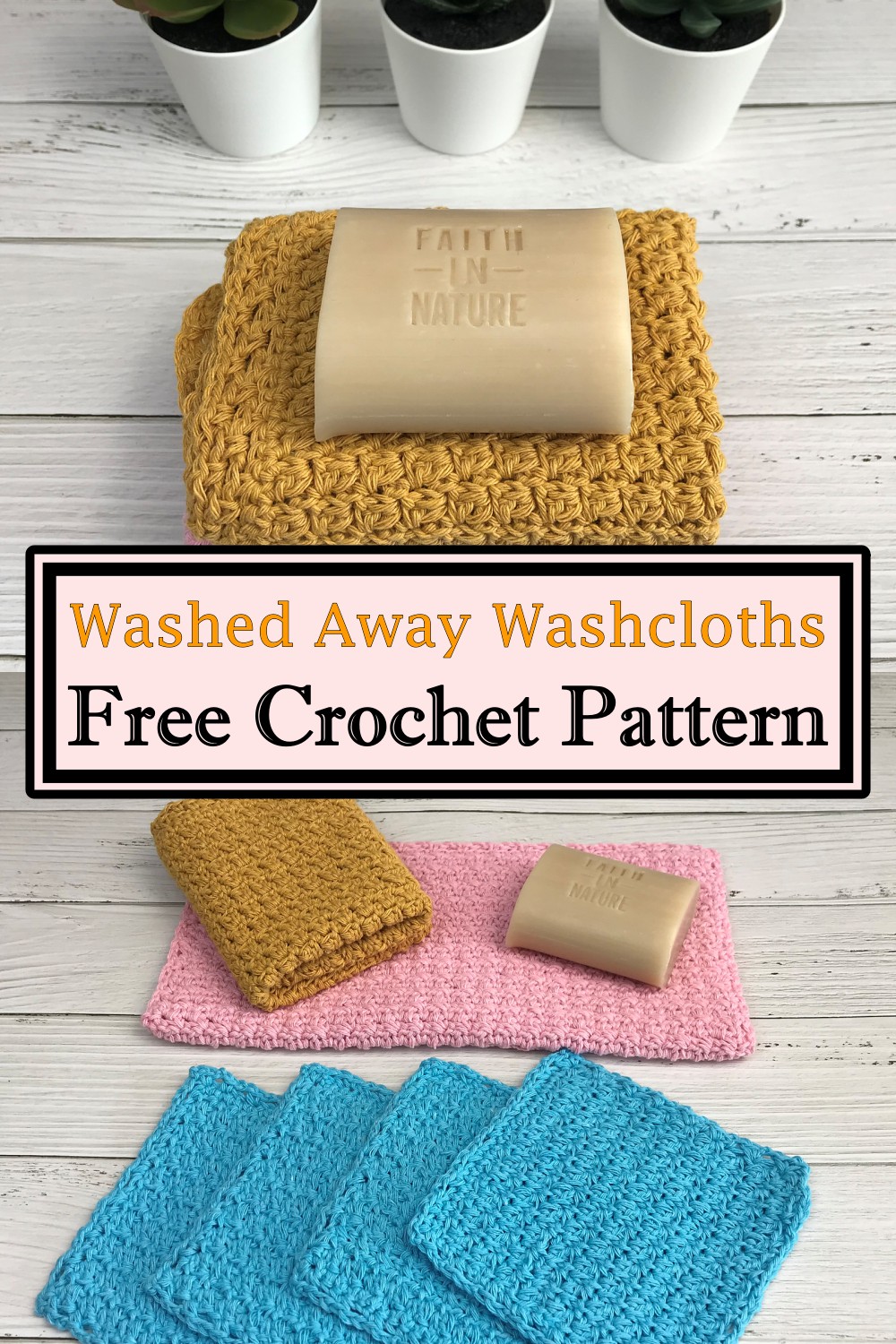 Washed Away Washcloths are made with the finest cotton and will be the perfect addition to your bathroom. They are soft and practical, making them the perfect gift for yourself or someone else. If you don't have enough cotton in a single color, you can use scraps to create stripes or blocks of color. Don't be afraid to mix and match colors! If your washcloth is smaller than expected or the color combination is not right, try crocheting another round and check again.
Baby Bear Washcloth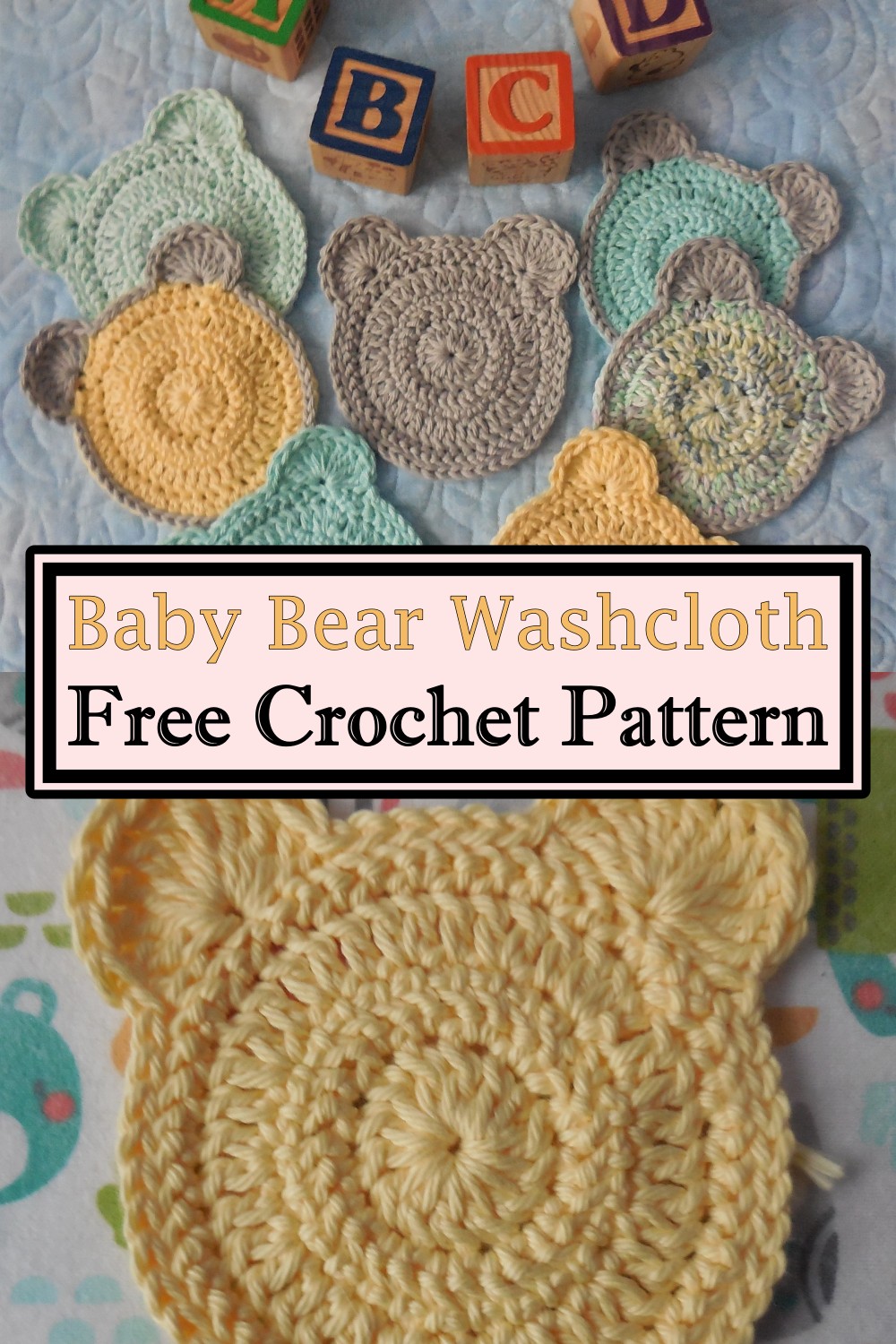 Your little one will feel like a big kid with their Baby Bear Washcloth. Even better, this set is super easy to make and fun to personalize! They are made of soft, absorbent cotton that you can machine-wash repeatedly. They're so cute; you'll want to wash everything with them! You can choose from different designs, including bears and teddy bears, as well as different colored washcloths! This pattern is perfect for adults and kids, both big and small!
Textured Washcloth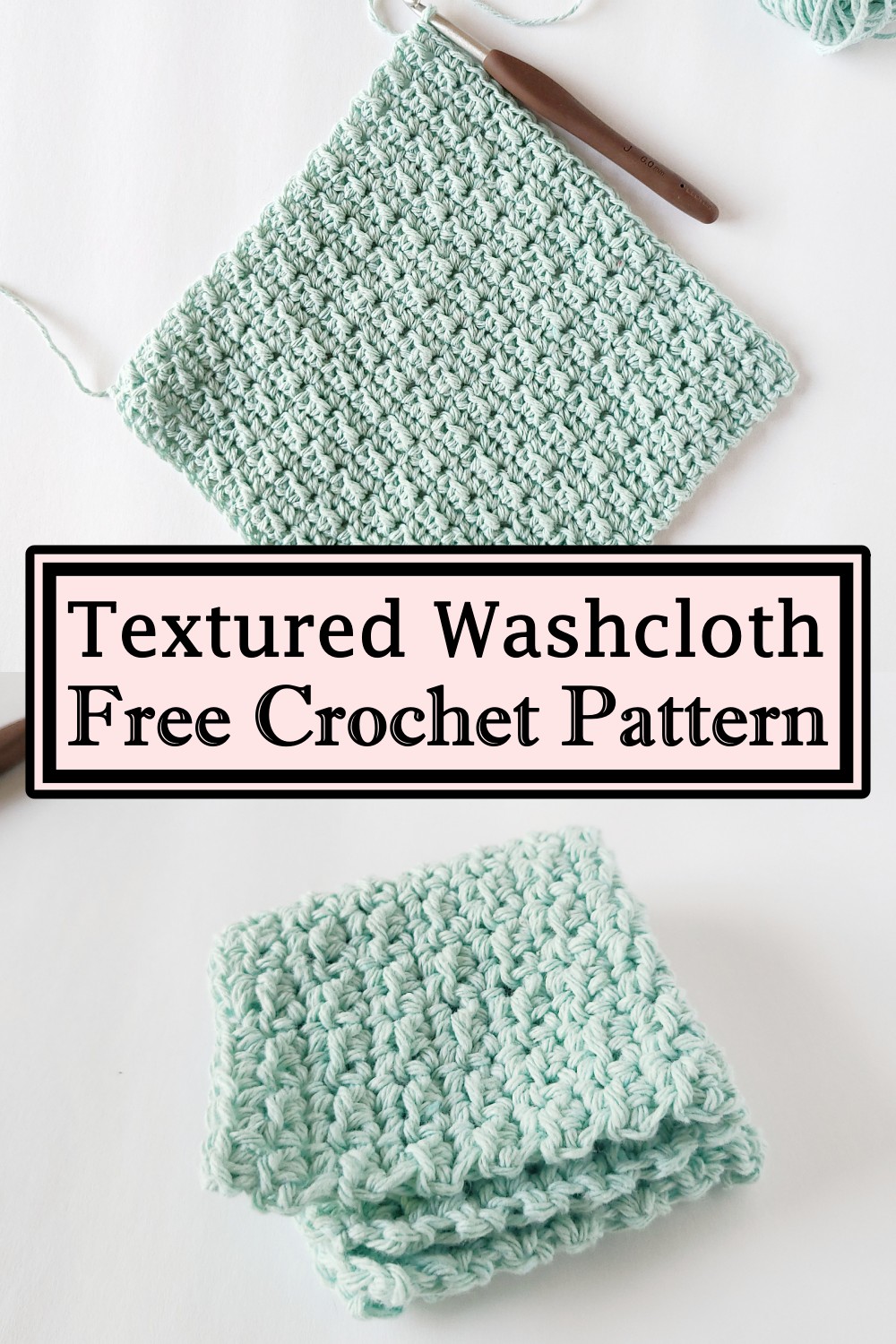 Wash in style with this Textured Washcloth! This fun and easy pattern is great for beginners and experienced crocheters alike. The textured design will make washing dishes more enjoyable, so you can enjoy your time doing chores. It's a fun pattern made with basic stitches and gets created in no time, so you can sit back and enjoy the finished product! This washcloth is a great gift as it works quickly and uses basic stitches.
Crochet Washcloth
This easy crochet washcloth pattern does a great first project for a beginner. It uses only one color and has a simple stitch that looks highly textured but is still easy to do. This pattern has written instructions as well as step photographs. The pattern has directions for different sizes so that you can make huge bath towels or smaller ones for dishcloths and potholders. This pattern is just right for using up your leftover yarn!
Crochet Granny Washcloth: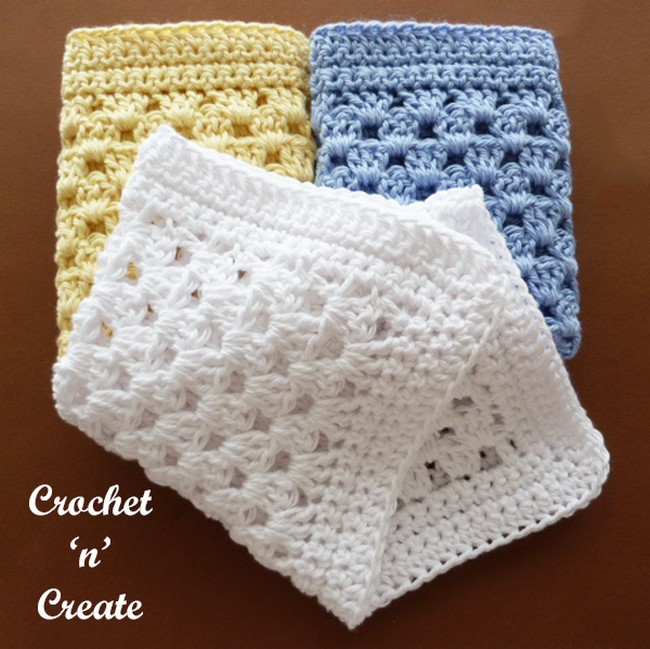 This free crochet granny washcloth pattern is an easy-to-make and fun project to crochet. You will love the style and look of these washcloths. Crocheting with cotton yarn creates a soft, thick fabric that soaks up water like a dream. They are very easy to make, and the pattern is simple enough for even beginners. This crochet granny washcloth is great for people who love decorating their homes. Use this free crochet granny washcloth for gifting purposes or daily use.
Free Pattern Crochet Washcloths: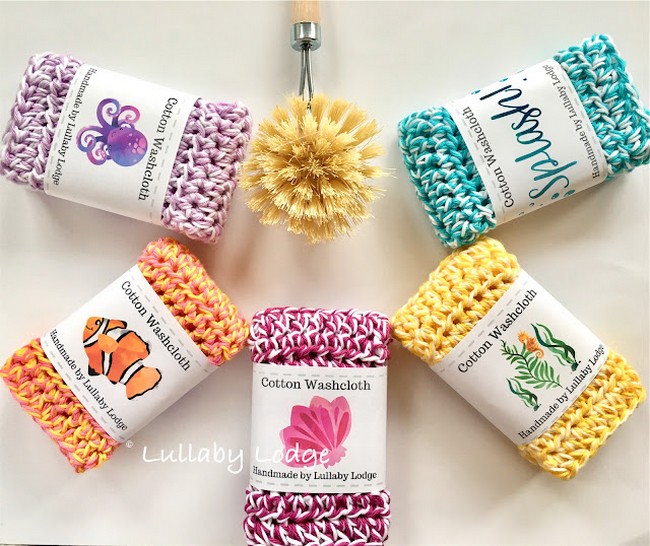 Are your kitchen towels looking old and out of style? Do you want to make your crochet washcloth? This free pattern crochet washcloths pattern is the perfect project for that. You will learn how to make a simple dishcloth, complete with helpful photos and easy-to-follow instructions. This beginner-friendly pattern takes just one ball of cotton yarn. If you prefer to use a lighter color or want to adjust the size of our original design, feel free to do so!
How To Crochet Washcloths:
This crochet washcloth pattern is perfect if you want to make a bunch of washcloths for your whole family or for a baby shower gift. You can use it in two ways: using the same yarn for each one or using different colors (to create stripes). This versatile design works well with acrylics and cotton yarns. These handmade washcloths are easy to do and can be a thoughtful gift from you to someone else. Do not be afraid to experiment with colors, stitches, etc., to create something that fits your personality and style.
Tunisian Free Crochet Washcloths: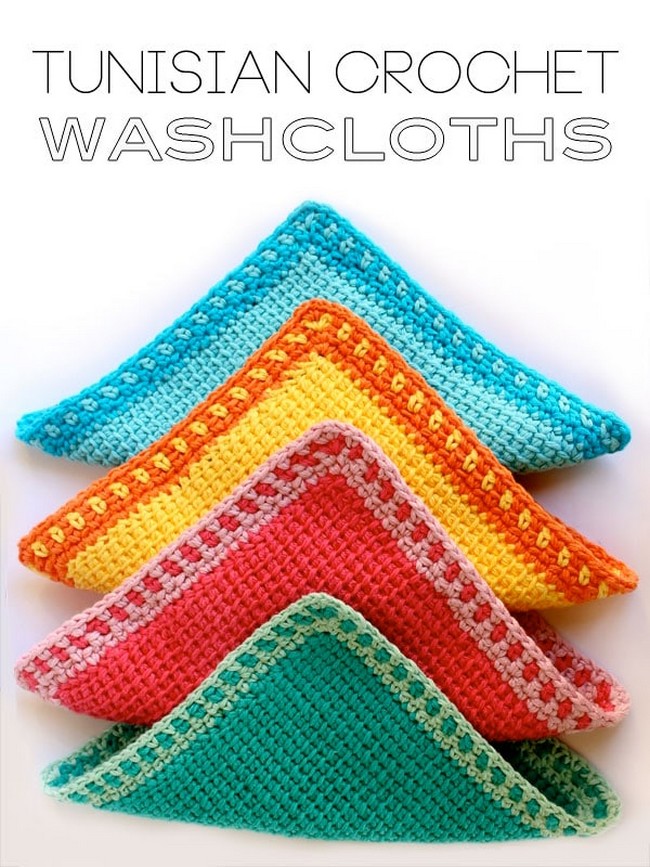 Tunisian crochet is a very popular technique these days, and it is combined with double-crochet stitches; this washcloth looks like a fluffy cloud. These are called Tunisian loops, one of the main characteristics of Tunisian crochet. Tunisian crochet is so easy to do, and if you are new to this technique, Tunisian Crochet Washcloths for Beginners are the best place to start. The results are beautiful, and it's fun to make these washcloths in any color you choose!
Moss Stitch Free Crochet Washcloth: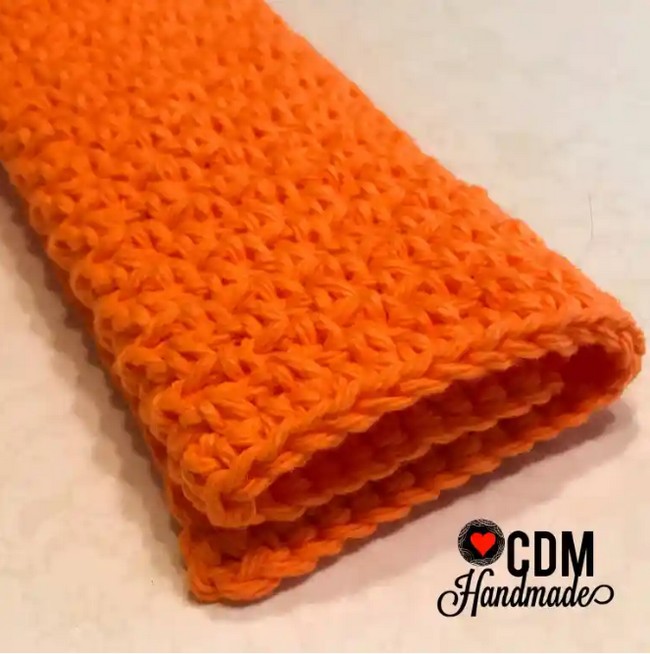 Are you looking for a simple and easy-to-make washcloth? If your answer is yes, try this Moss Stitch Free Crochet Washcloth. It is a simple and easy-to-make pattern that will enhance the beauty of your kitchen. This pattern is perfect for beginners, but advanced crocheters enjoy this fun pattern with 100 percent eco-friendly fiber. It's the kind of washcloth you can use in your kitchen or make as a gift for friends, family and yourself.
My Favourite Free Crochet Washcloth: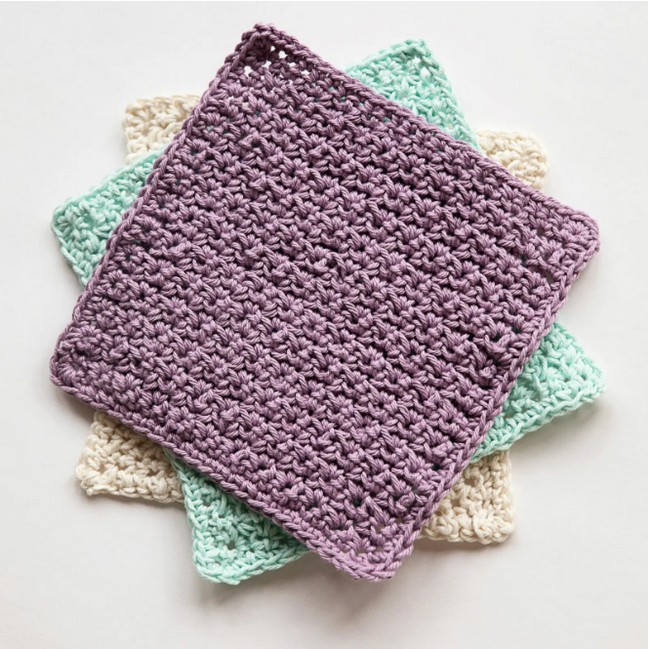 If you are a beginner at learning crochet, this is a good project to start with. This works up quickly and easily in your choice of skin or sports weight yarn. It's so simple to make and produces an outstanding result. Wire edges with a unique cross stitch look give it a polished, finished look that can add some flair to your kitchen decor and bring you hours of joy in the form of washing dishes.
Boston Washcloth Free Crochet Pattern: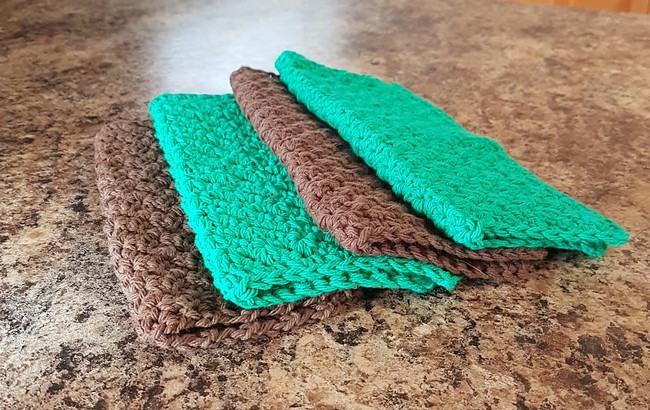 This is a free crochet pattern for Boston washcloth and a very beautiful washcloth that is useful for keeping your hands clean and dry after washing. It will be easy to make this beautiful Washcloth by following this easy pattern. This easy crochet cotton pattern is crocheted with an easy stitch pattern that makes a dense fabric great for scrubbing. You would like to have this Boston Washcloth at your home as it is made of pure cotton yarn, making it soft, lightweight and comfortable for all skin types.
Simple Crochet Washcloth Pattern: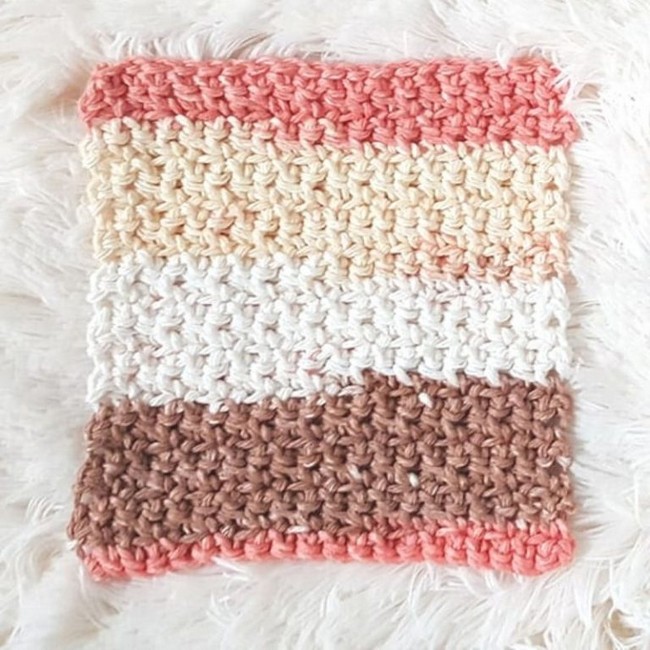 If you love the feel of soft, luxurious cotton washcloths against your skin or face, this is the perfect free crochet pattern. And if you are looking for a quick and simple project that is so easy to make, you have found it! This is a basic crochet pattern with a very simple row-by-row written pattern which uses a small amount of cotton yarn. This crochet washcloth is perfect for gift giving and will be a nice accent to your bathroom.
Christmas Washcloth Crochet Pattern: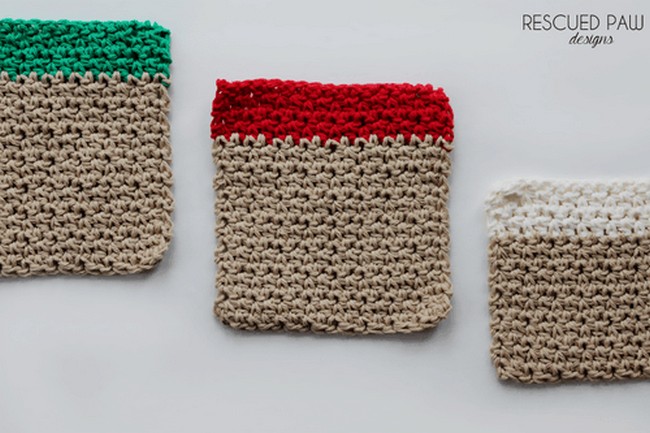 If you love to crochet, this pattern is good news for you. Because this is a very easy and basic pattern, that would be a good project for both beginners and experts. It will also help you make your Christmas more beautiful. Also, it is a great choice if you want to give it as a gift to someone on Christmas day. So do not waste time and work on this cute washcloth crochet pattern.
Ultra Luxe Washcloths Free Crochet Pattern: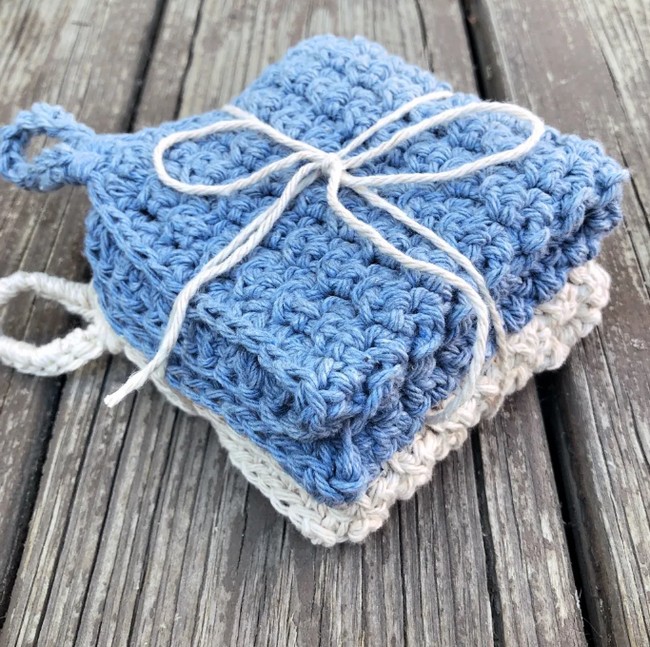 If you are a person who always loves to take a shower, then this Ultra-Luxe Washcloth Free Crochet Pattern is the obvious choice for you. This will be a great helper to you when you are looking at your sock. The solution is that you have to crochet this Ultra Luxe Washcloth-free pattern to prove a great help. If you dislike blue, feel free to change the color according to your preference.