t Crocheting shorts is a great way to use leftover yarn and have something fun and unique. The different crochet shorts patterns are all made with different yarns, so you can easily find the perfect pattern for your unique style. You can have your crochet shorts in any length you would like so that you can create them for everyday wear or a specific time of year. Crochet shorts are versatile, but you can also make them in any color you like, making it easy to match them with your favorite tops and shoes!
Fabulous Crochet Shorts Patterns For Summer

Crochet shorts are a fun and versatile layering piece in your wardrobe from summer to fall. They're easy to whip up in a weekend or two, making for a good weekend project. The following crochet shorts patterns are each unique, but they all share one thing in common: they look great on any body type—short, tall, curvy, or skinny—and can be dressed up or down. If you've already made crocheted shorts and want to try something new, why not check out these hot crochet shorts patterns? These are so cute and will make you look fashionable in any season!
Tips for Crochet Shorts Patterns
Crochet shorts are a great way to show off your crochet skills and make something fun to wear. They're also a great project for summer since they're thin and lightweight. Crochet shorts can be made in any color you like, with any yarn, but here are some tips for making the best crochet shorts pattern.
Choose the right size. Crochet patterns for shorts usually come in small, medium, and large sizes. Check the pattern carefully to make sure you are using the correct size. If you are unsure about your sizing, try a pair of pants that fit well and use that as your guide (or make one or two test swatches).
Be careful with measurements! If you have trouble getting accurate measurements from yourself or others, consider measuring over clothing if possible or having someone else measure you instead of doing it yourself.
Staycation Shorts
These Crochet Staycation Shorts will be your go-to this summer. Fitted but flattering, these shorts pair well with any top. With a crochet trim along the sides, they're a chic addition to your wardrobe without looking too dressy. This lightweight fabric is easy on and off and breathable, perfect for warm weather and vacation, so it doesn't get hot against the skin, and is made from an eco-friendly material. These are guaranteed to become a staple in your wardrobe! Use this pattern that will show you the complete procedure.
The Beachside Shorts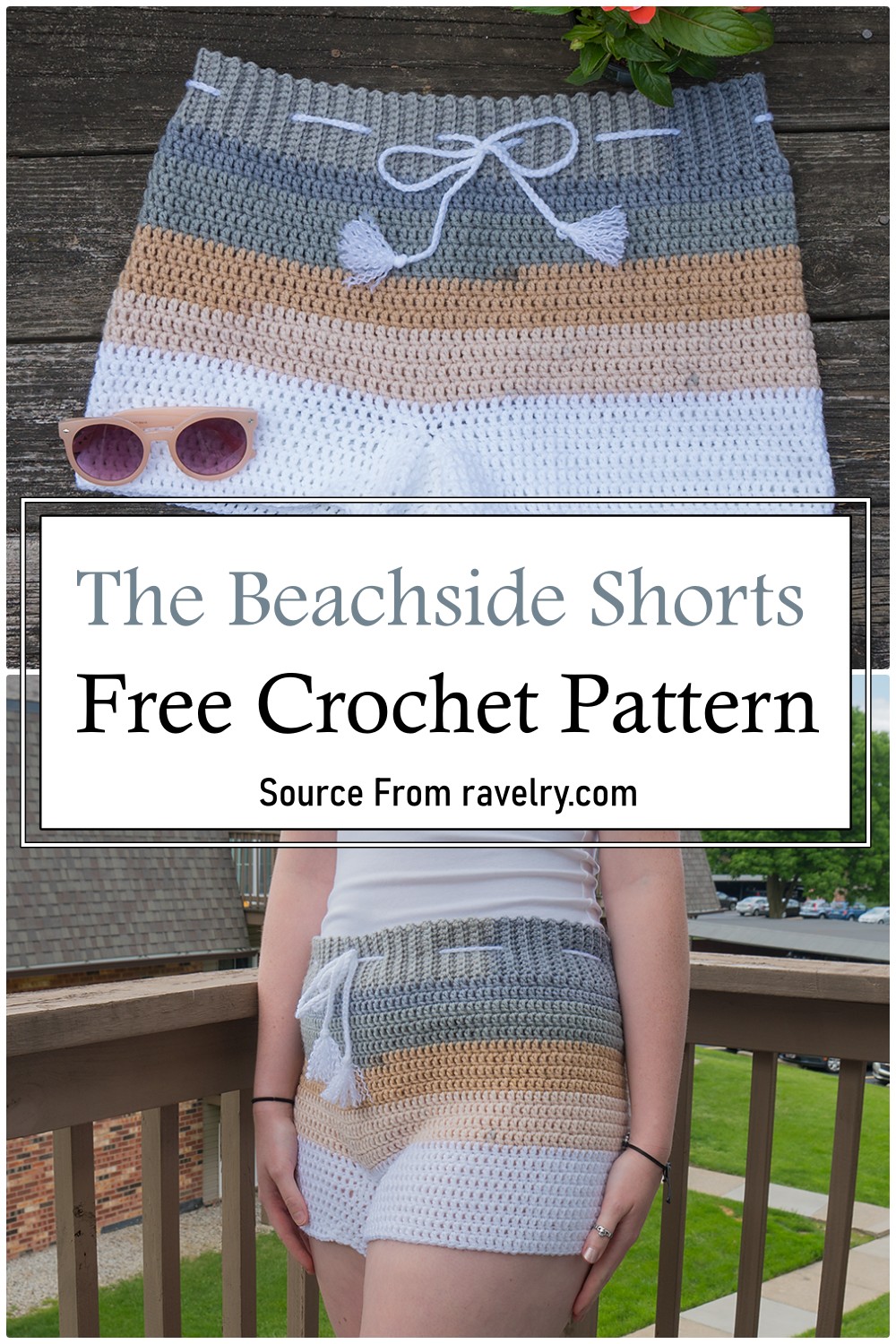 These Crochet Beachside Shorts are perfect for the beach, the pool, or hanging out. They are extremely comfortable and have a drawstring waist with ties that let you customize how snugly the shorts fit. Make these crochet shorts to wear on vacation or feed your beachy wanderlust. These shorts are a great base for creating your perfect pair. Make them longer or shorter, or add a ruffled edge…the possibilities are endless.
Child Shorts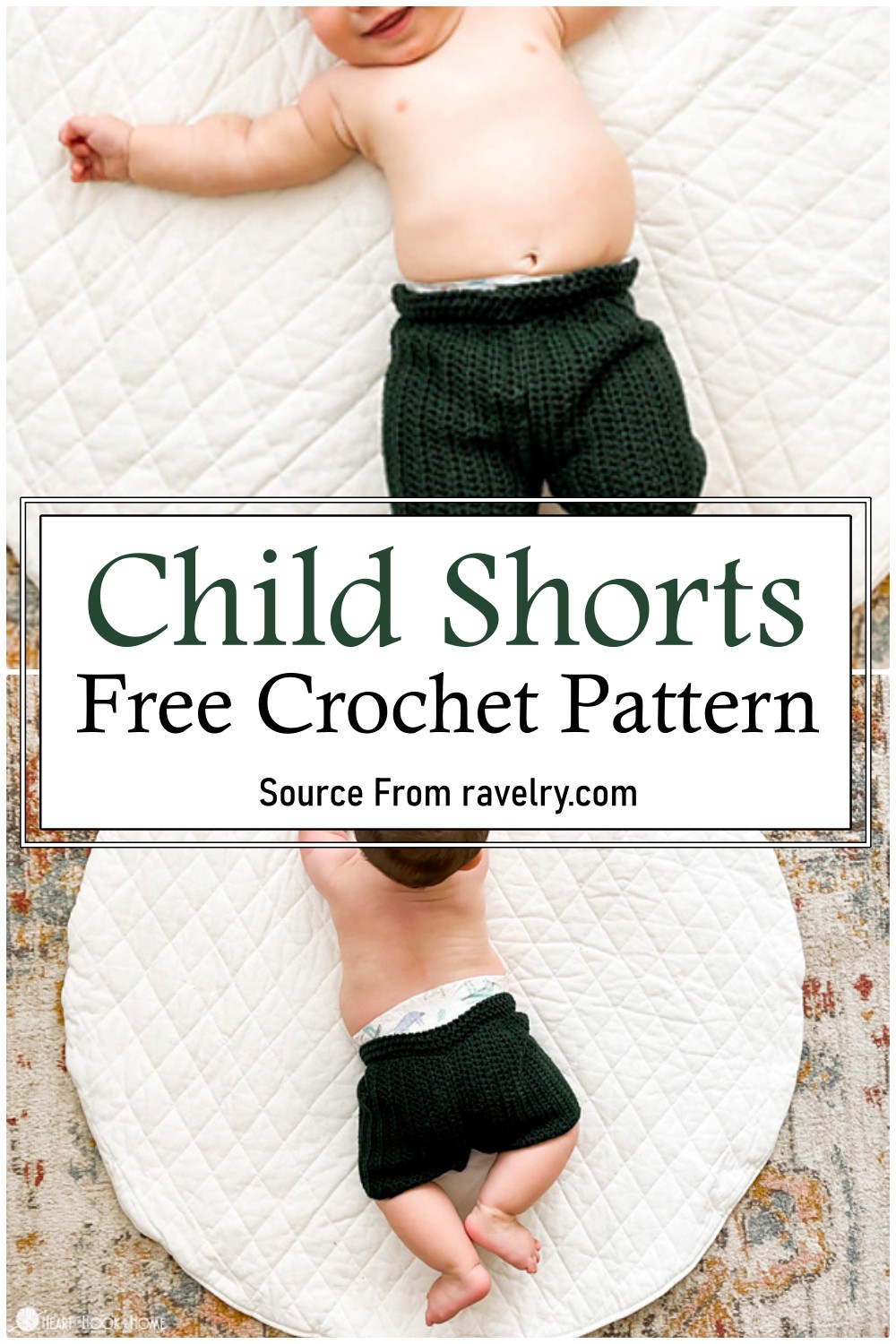 Having a little boy can be so much fun! But getting him to wear shorts and cut-offs is not always easy. This quick, easy and comfy crochet pattern was designed to make it a little easier. This allows you to place your child in them while he's sitting down and then do up the side as needed without them fighting or trying to take them off. The pattern uses Acrylic yarn that works so quickly that your little one will have a new pair ready to go in no time!
Cambridge Velvet Shorts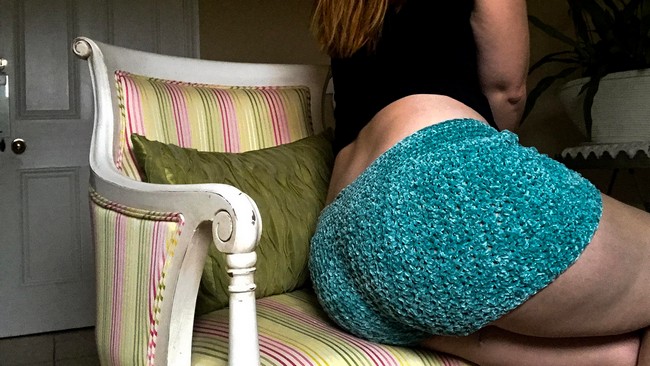 This crochet pattern for the Cambridge Velvet shorts is a free crochet pattern and tutorial to create these shorts. They are a simple design in different sizes, with an optional curved hemline. Perfect for lounging around the house or wearing to yoga, these shorts feature a low-rise waist and elasticized waistband, making them comfortable and easy to wear. Make these in pink, purple, or any color you like for your favorite little girl. These are perfect summer shorts or sleepwear!
Normas shorts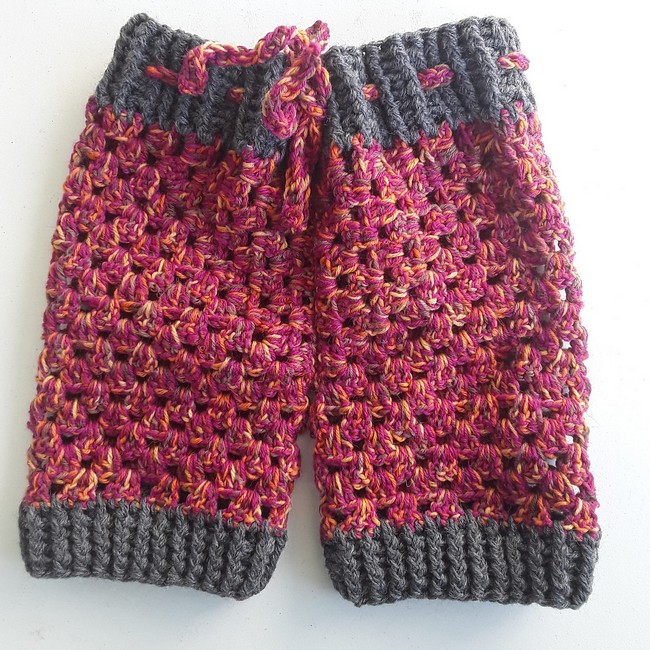 This pattern is a low-rise short that features an elastic waistband and ties. It is designed to be comfortable and easy to wear while still making a statement. The yarn in this pattern is made of cotton and spandex, so they're perfect if you live somewhere warm. They are very comfortable and easy to wear. You will love to wear this crochet pattern in your daily life. You can make different sizes with the help of this free crochet Normas shorts free pattern.
Ruffled Top And Shorts Set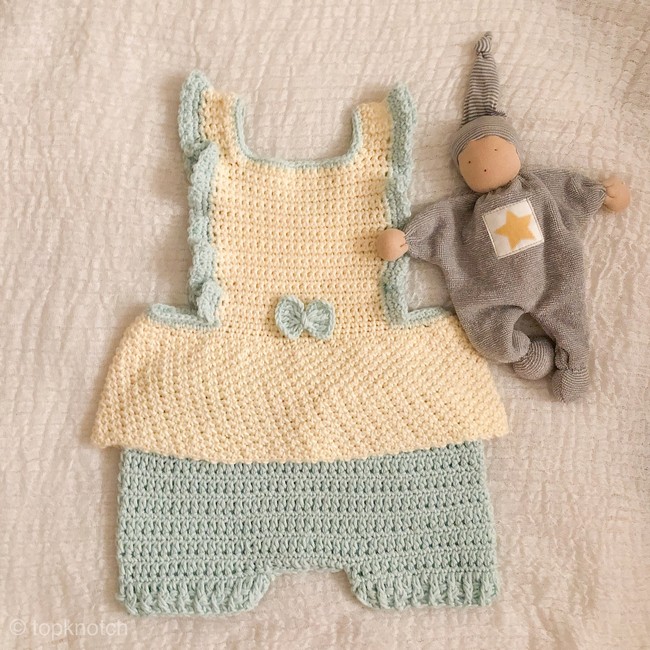 This lovely crochet top and shorts set are perfect additions to your little girl's wardrobe. The top features stunning little ruffles on the skirt, making it look unique and stylish. The top's silhouette is very slender, making it the best choice for a mini-me in the family. The crochet shorts fit perfectly with the blouse. This two-piece set comes in multiple colors and can be used for everyday wear, parties, or holiday celebrations. The instructions are easy to follow and include all the materials needed.
Retro Hippy Shorts
The crochet retro hippy shorts are a fun and easy crochet project that is great for beginners. This pattern comes with complete instructions, diagrams, and photographs. Make these crochet retro hippy shorts for your wardrobe, and you will be the envy of friends, family, and fashionistas everywhere. They are easy to make and can wear casually or dressed up for a night out with friends! This lovely crocheted shorts pattern is a true 'one size fits most design. It's easy to adjust for an adult or a little one!
Simple Shorts
The crochet Simple Shorts pattern is the perfect wardrobe staple for Summer. This crochet pattern is made with cotton or linen yarn and comes in multiple sizes for toddlers to adults. Make them in a single color or two shades of yarn at once! This Crochet Simple Shorts pattern will be the best to give your sweet one the perfect fit! This versatile pattern can wear by both girls and women, making it a special piece for any kid in your life.
Everyday shorts
The Crochet Everyday Shorts Pattern is a comfy new addition to your summer wardrobe. This fun pattern teaches you how to crochet these cute shorts with a simple stripe pattern. The elastic waistband will keep these shorts on your child's hips, and the thick cotton yarn makes them super comfortable! The optional button closure makes them extra cute! These will be great for warm-weather activities or hanging out around the house.
Minty Fresh Shorts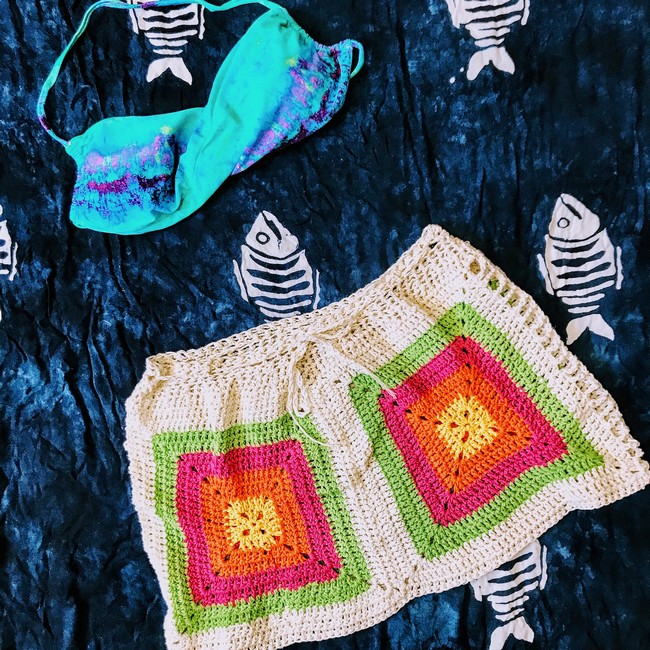 This Crochet Minty Fresh Shorts pattern is a fun and easy way to refresh your summer wardrobe. A bright pop of color makes these perfect for any warm-weather activity and layering when the weather cools down. This crochet pattern includes detailed instructions, pictures showing how to assemble the shorts, a supplies list, general sizing information, and tips on how to make them custom-fit! Look at the pattern below!
Marble Shorts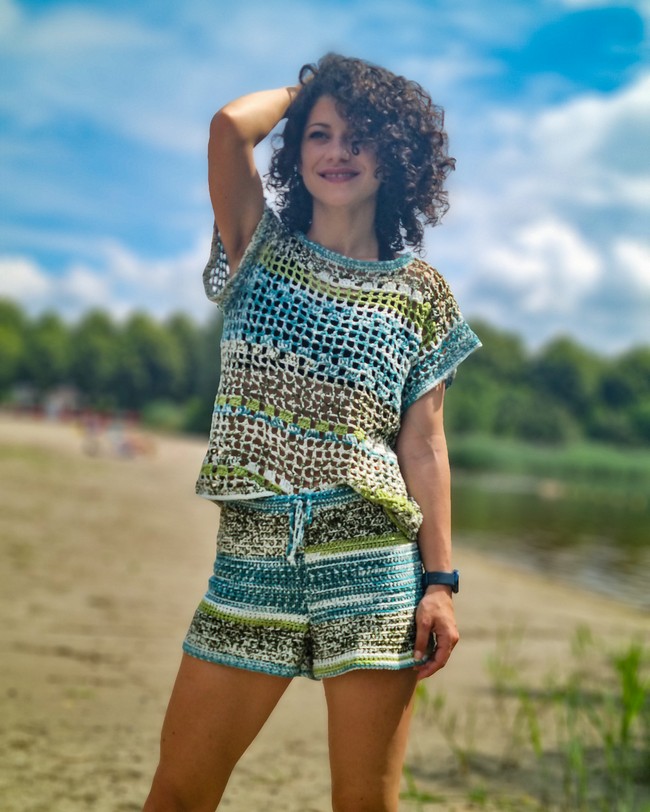 This cute and comfortable shorts are the perfect summer and spring attire. They can dress up or down for whatever occasion you may have coming up. These crocheted shorts are quickly made in one size that fits most and comes with a tie belt to customize your fit. The crochet marble design and scalloped edges will keep you cool and comfortable. This simple yet sophisticated design is flattering on all body types.
You can also see: Duster Crochet Patterns
Shell Shorts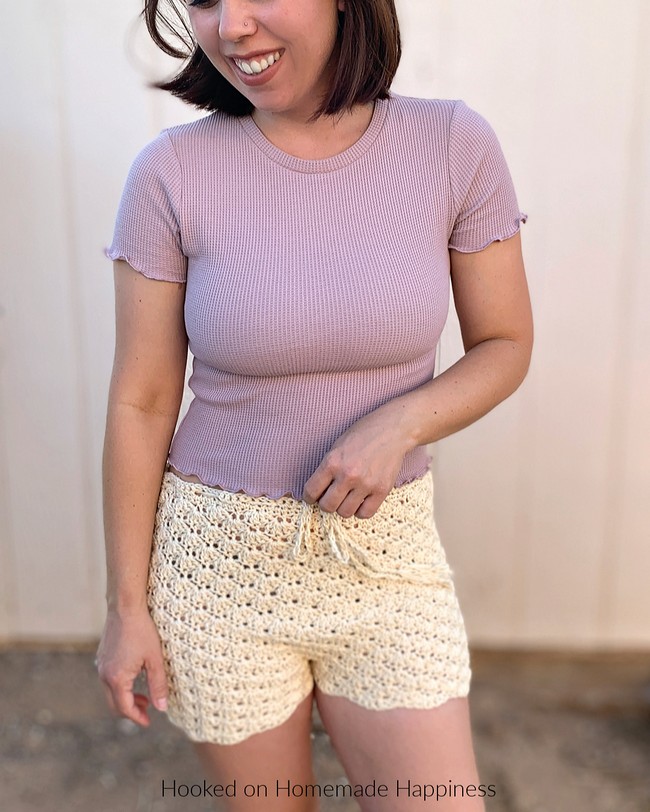 Are you looking for the perfect crochet pattern to use to crochet your shell shorts? You are going to love this summer crochet pattern! With its easy-to-follow tutorial and picture guide, this summer crochet garment is simple. You will be making these shorts in no time at all. Create the perfect outfit by pairing them with a tank top or a crop top and strappy sandals. They're an easy project for beginners who want to learn new stitches and increase them one at a time.