6 Free Crochet Owl Blanket Patterns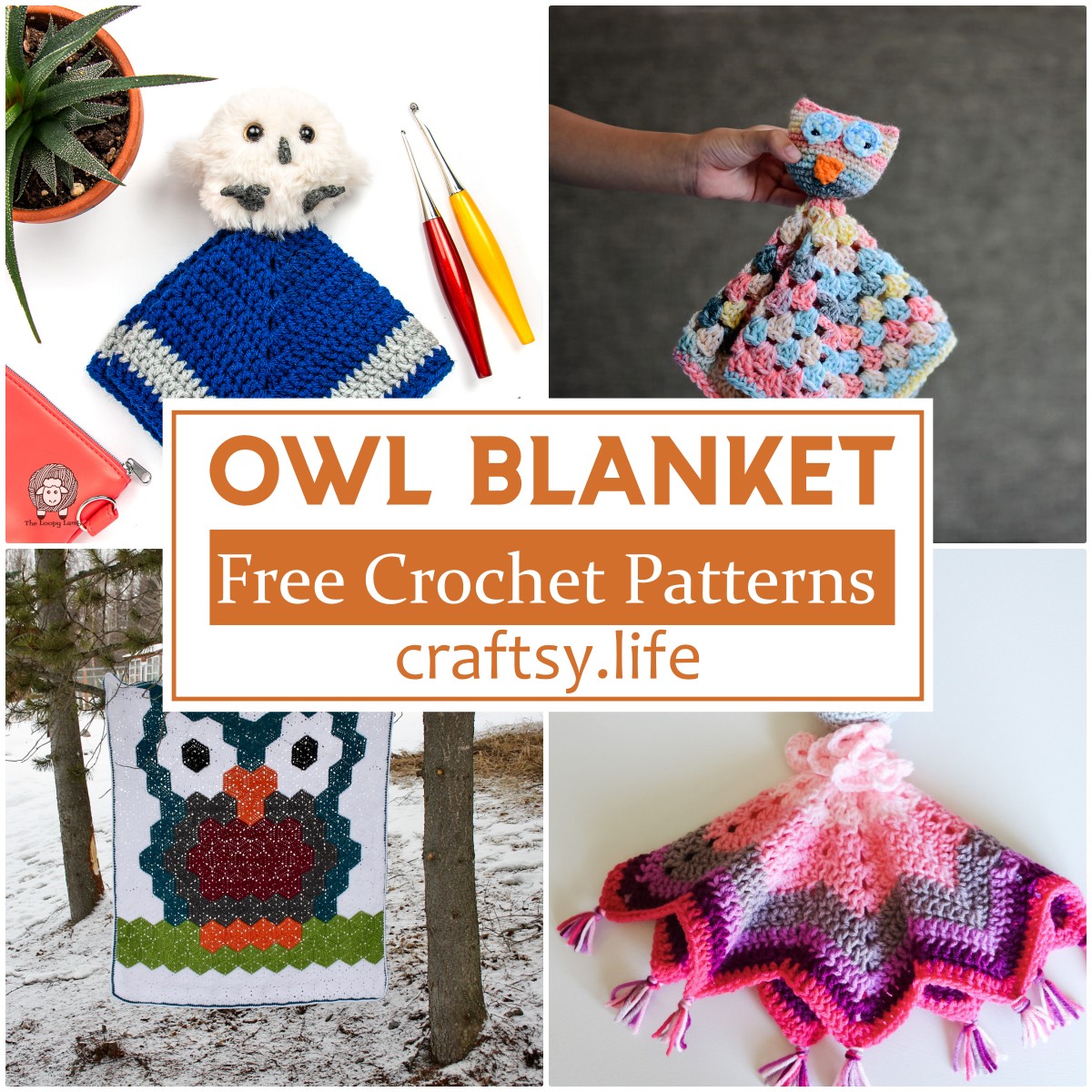 Make your little one's space fun and cozy with these adorable crochet owl blankets. From scarves to stoles and throws, this set of 6 crochet owl blanket patterns is perfect for gift-giving or adding to your collection. Whether you're a beginner or an experienced crocheter, these blanket patterns are sure to inspire you. The designs are beautiful and trendy, making it easy to create the perfect blanket for your home. The options include solid patterned designs, double crochet patterns, and even amigurumi animals.
Most Popular Crochet Owl Blanket Patterns

There's nothing cuter than a group of owls hanging out together, except maybe when they're making a blanket. But what can make an owl more fun? Here are six cute crochet owl blanket patterns you can use to make the best softest, cuddly blanket around! These owl blanket patterns will be great for the nursery or your adult's home. This collection of crochet patterns comes from top designers and artists to help you create a one-of-a-kind crochet blanket.
See Also
Benefits Of Crochet Owl Blanket Patterns
Crochet is a wonderful craft that can be enjoyed by people of all ages and skill levels. The best part about crochet is that it's very versatile. You can make blankets, hats, scarves, and even toys for your kids.
There are also some specific benefits to crocheting owl blanket patterns that are worth mentioning:
It's easy to find free crochet owl blanket patterns online; this allows you to save money buying the pattern in a store.
You can customize any crochet owl blanket pattern by changing the colors or adding other decorations, such as buttons or bows.
Crochet requires very little space compared with other crafts like knitting or sewing, so it's perfect for those who live in small apartments or dormitories.
Crochet Owl Lovey
Keep your little one close at night with this adorable owl lovey. This little owl is perfect for the whole family! Owl Lovey is the perfect gift for a baby shower, a baby's first birthday, or a surprise present. His big eyes and fluffy wings will surely be the favorite toy in your child's toy box! This owl lovey makes the perfect fall-themed gift, too. The pattern includes instructions for sizes newborn through toddler. Your little one will be comforted by this soft crochet toy. It's perfect for babies who like soft textures and can be used to soothe them when they nap or fall asleep at night.
Crochet Night Owl Blanket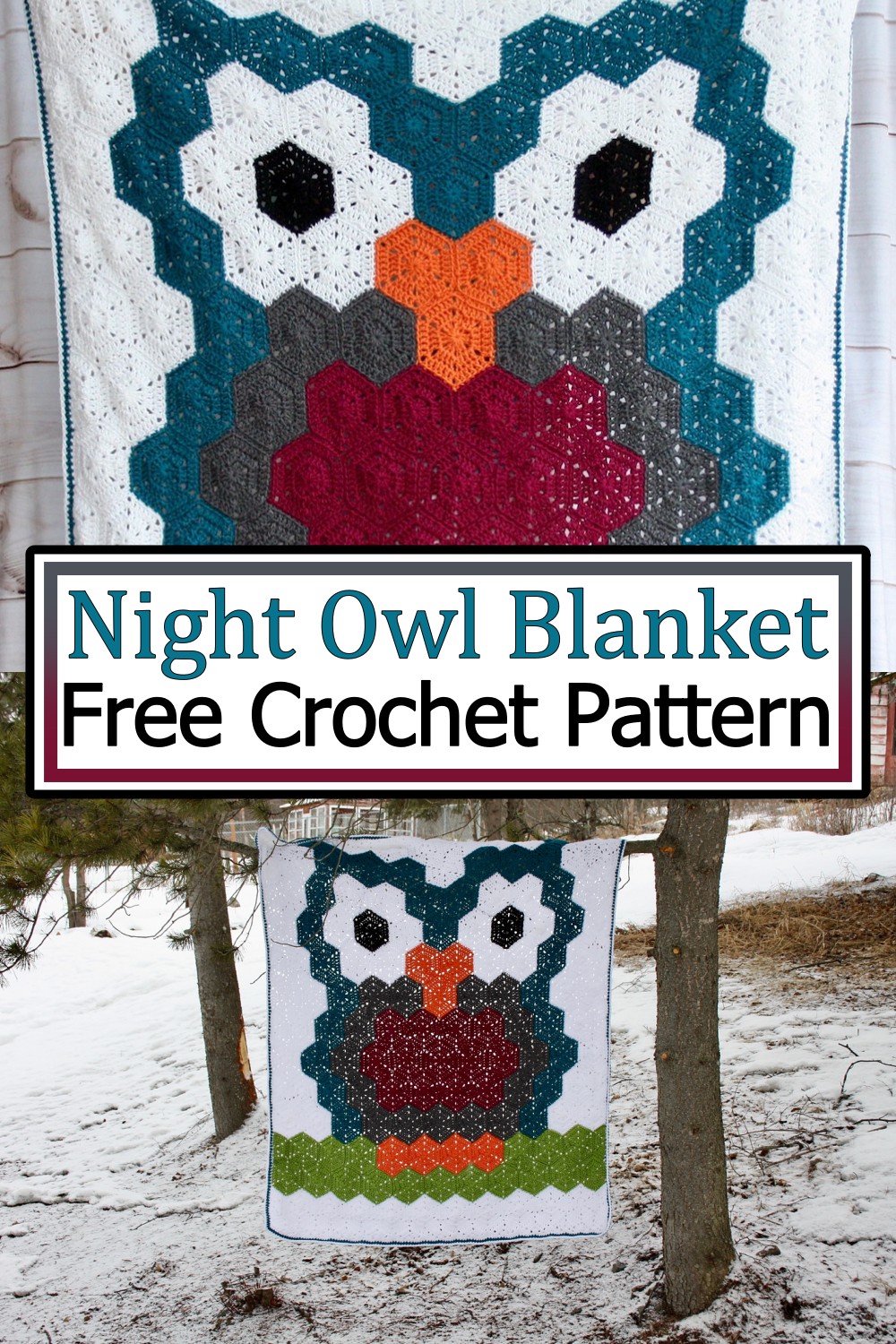 The perfect blanket for your little one, this night owl crochet blanket will keep them cozy and warm on even the coldest nights. With a super adorable owl design, this blanket is like having a pair of eyes watching over your kid as they drift off to sleep. Crochet this stylish night owl blanket for your little one. This cuddly blanket is made from the softest acrylic yarn and has a bonus pattern for cute fingerless gloves that match! The owl appliques make it simple to create both a boy and girl version of the blanket. The perfect gift for any little dreamer!
Crochet Owl Lovey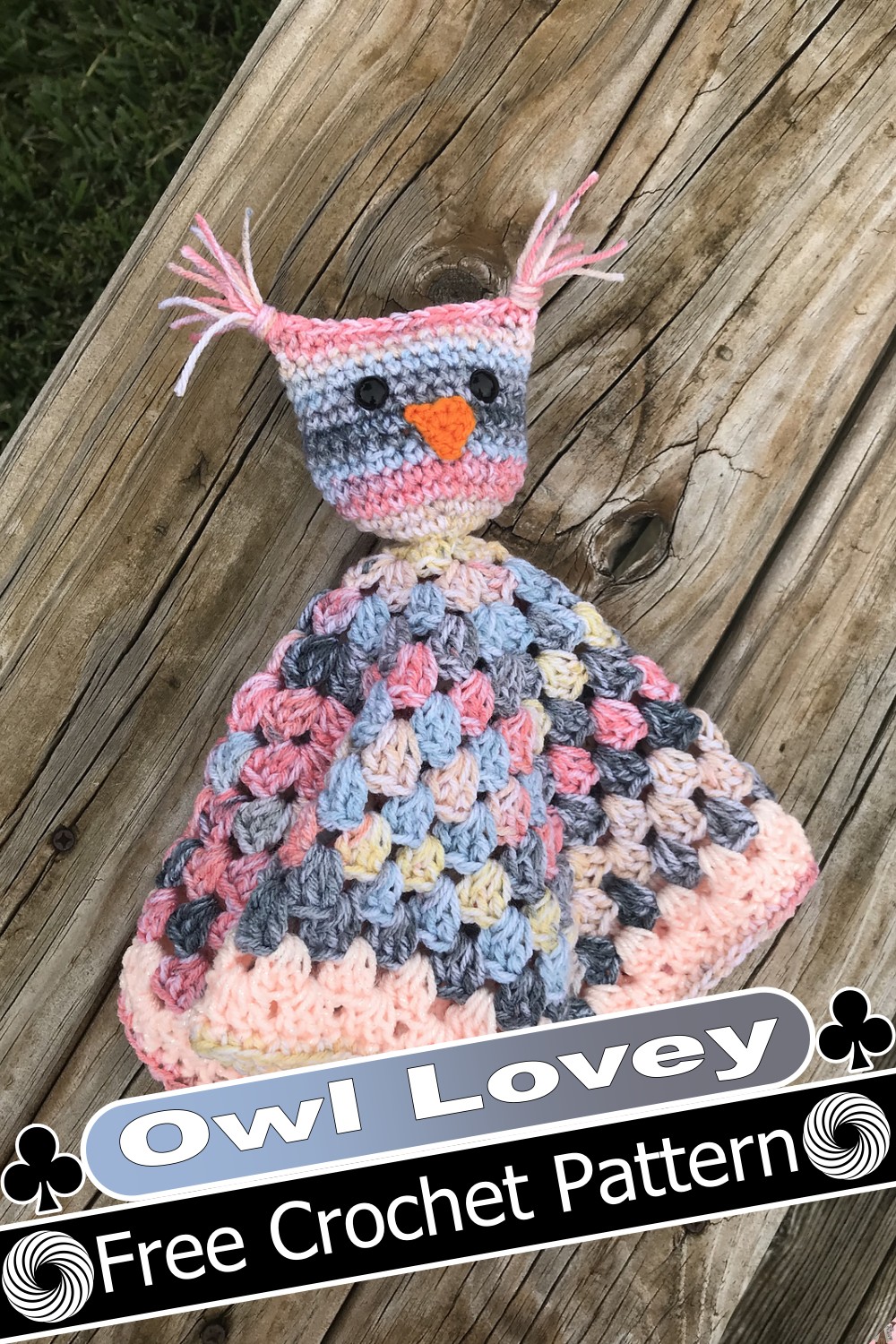 The Crochet Owl Lovey is a delightful snuggly toy that your child can take on the go. It's perfect for tucking into a purse or diaper bag, so Mommy and Baby can grab it out to keep the baby occupied during a road trip or at the doctor's office. This crochet lovey is the perfect size for a baby to snuggle for the night or a quick nappy change. The ideal crochet lovey for a baby or toddler. This sweet owl features a gorgeous yarn, big eyes, and a small nose. Each lovey is unique – created from hand-dyed yarns. This is an easy toy to make and can be finished in one sitting!
Strigidae Bubo
The Best Bubo Model Ever Made From Upcycled Yarns. A Complete Handmade Crochet Doll to be proud of. Strigidae Is the Latin Name for Owls, so you will love this model if you are a fan of owls. The owl's head is big and round, with curious eyes and natural-looking facial features. The body is small in comparison and delicate, with wings that make this interesting-looking bird! This adorable crochet owl would be a great addition to any room decor.
Baby Owl Lovey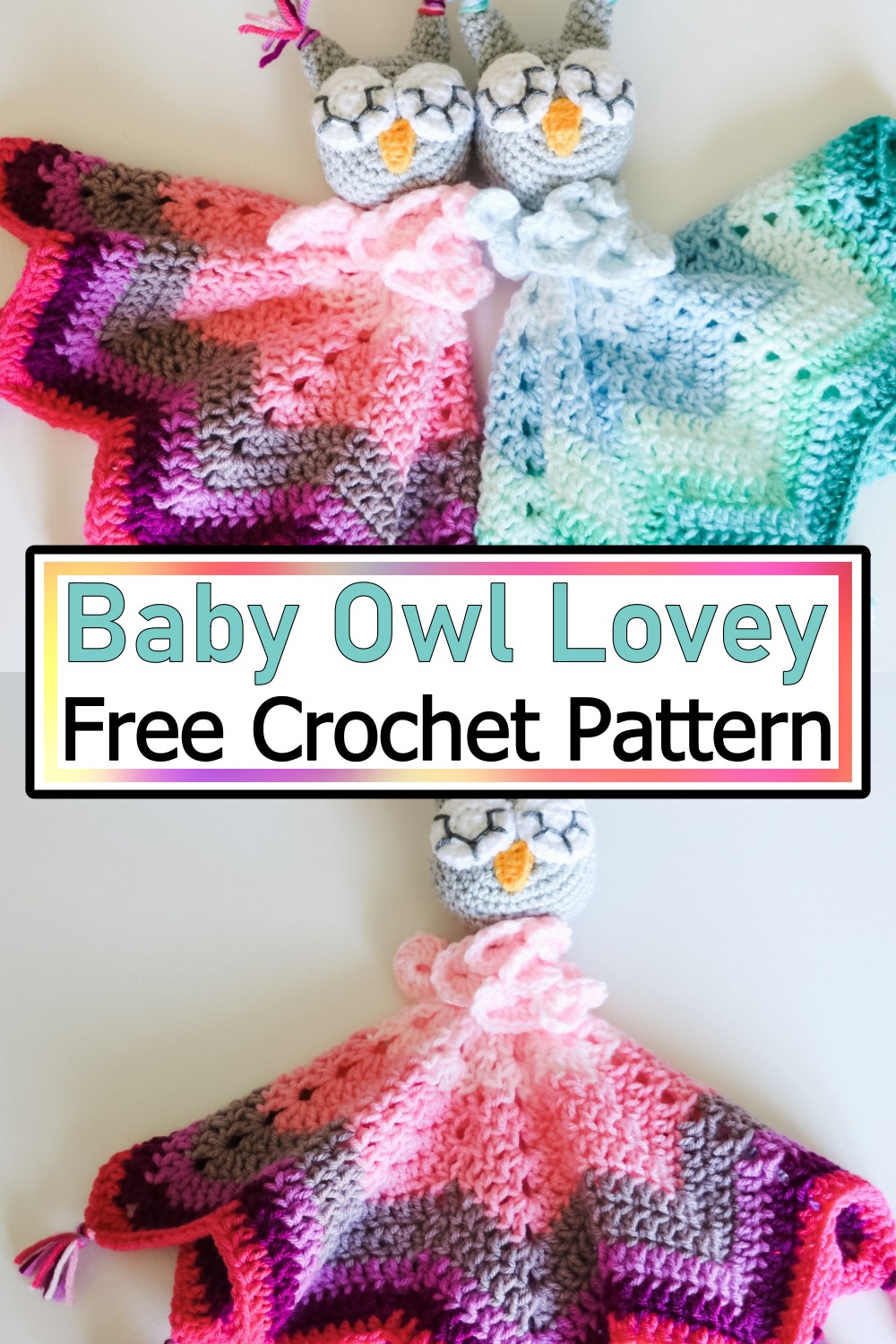 Crochet this adorable Baby Owl Lovey for your little one. This security blanket is designed to help ease your tot into a peaceful sleep and keep them company at nap time. The crochet pattern is one size but can easily be adjusted to make a larger or smaller security blanket. This adorable Crochet Baby Owl Lovey is the perfect security blanket for babies and toddlers! You'll love how fast this project works up and works up only one skein of yarn. Ideal to crochet for baby shower gifts or as a gift to yourself!
My Baby Cuddle Owl Lovey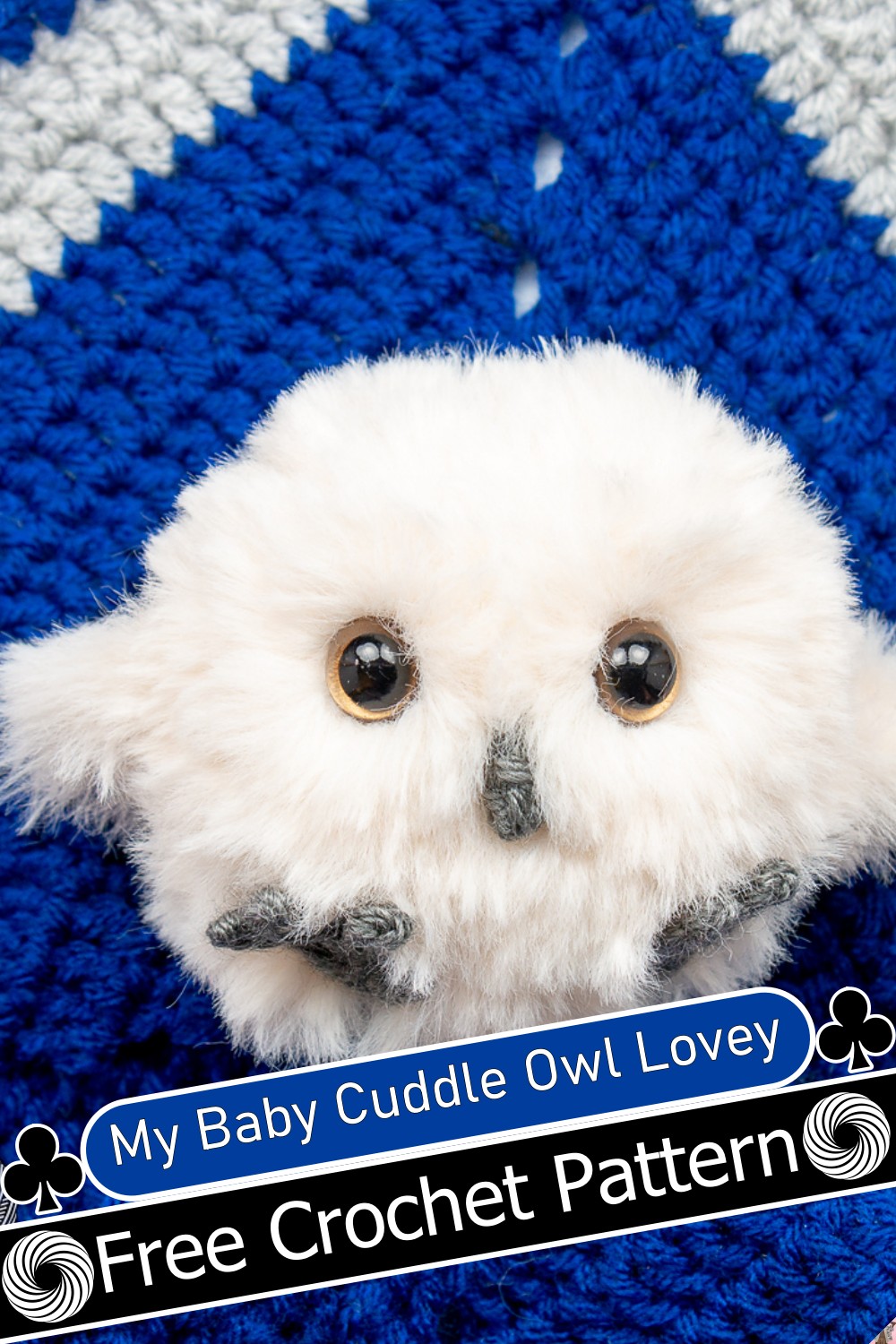 This My Baby Cuddle Owl Lovey is so soft and cuddly you won't want to give it away. Designed to look like an owl, it's crocheted in faux fur so it can be washed and cleaned easily. Everyone will want this perfect baby shower gift for their little one! This cuddle-worthy crochet owl lovey is the perfect baby shower gift! The owl looks ready for its close-up and can be made in just a few hours! This pattern is for beginners and goes very quickly. The owl is so cute, you may want to keep it for yourself… but don't worry–you have to share!