If you love bees, then these adorable bee patterns will keep you busy. They range from simple to moderately complex, so you can find a project to suit your skill level. They come in different sizes and colors, so there's something for everyone. Crochet these adorable little crochet bee patterns and make your own beekeeper's hat, a lovely felt bee bag, a cute pincushion, or a pretty bumblebee candle! This collection of 15 designs includes everything from a cute stuffed animal budgie to a fully-stuffed pod-topped teddy bear! These Bee crochet patterns are perfect for decorating Easter gifts and spring decorations.
Fun Crochet Bee Patterns

The crochet bee is a charming and versatile design used in many projects. There are crocheted bees in hats, purses, blankets, and even pillows. They are small enough to be used as details on more oversized items, or you can use them to make something all their own. With these crochet bee patterns, you can create whimsical and adorable bees of all sizes. These bees would be a great addition to any gift and for children to learn from. Each Bee has a unique personality that will delight anyone who sees them.
Supplies Needed For Crochet Bee Patterns
Here are the supplies you'll need for crochet bee patterns:
Yarn: The yarn you use depends on your chosen pattern. You can find various adventures in your local craft store or online.
Hooks: The hook size depends on the weight of your selected yarn. Check out our crochet hook guide for more information if you need help deciding which size to use.
Scissors: Scissors are used to trim your work and cut it free from the leading ball of yarn.
Tapestry Needle: A tapestry needle has a large eye and is used to weave in ends when finishing your pieces. It's also helpful if you add embellishments like buttons or beads.
Buzzy Bee Amigurumi
A happy little buzzy bee, this amigurumi is an adorable friend for your child to take on play dates, to the beach, or to love. The buzzy Bee Amigurumi is a super easy crochet pattern to make! It's also a great pattern for any beginner crocheter looking to learn how to sew on limbs and head to their projects. This little Bee makes the perfect accessory for any child's room or nursery.
Bee Keychain
Keep your keys organized with this adorable crochet bee keychain! You can use a cute crochet bee keychain to decorate your bag or keys. Each keychain is handmade, so that it may come with slight variations. Take your keys with you everywhere in style with this crochet bee keychain! It is the perfect size for attaching to your keys, purse, or bag strap. You will love the colorful crocheted appearance and easy slip-stitch technique used in this project.
Bee Fingerless Mittens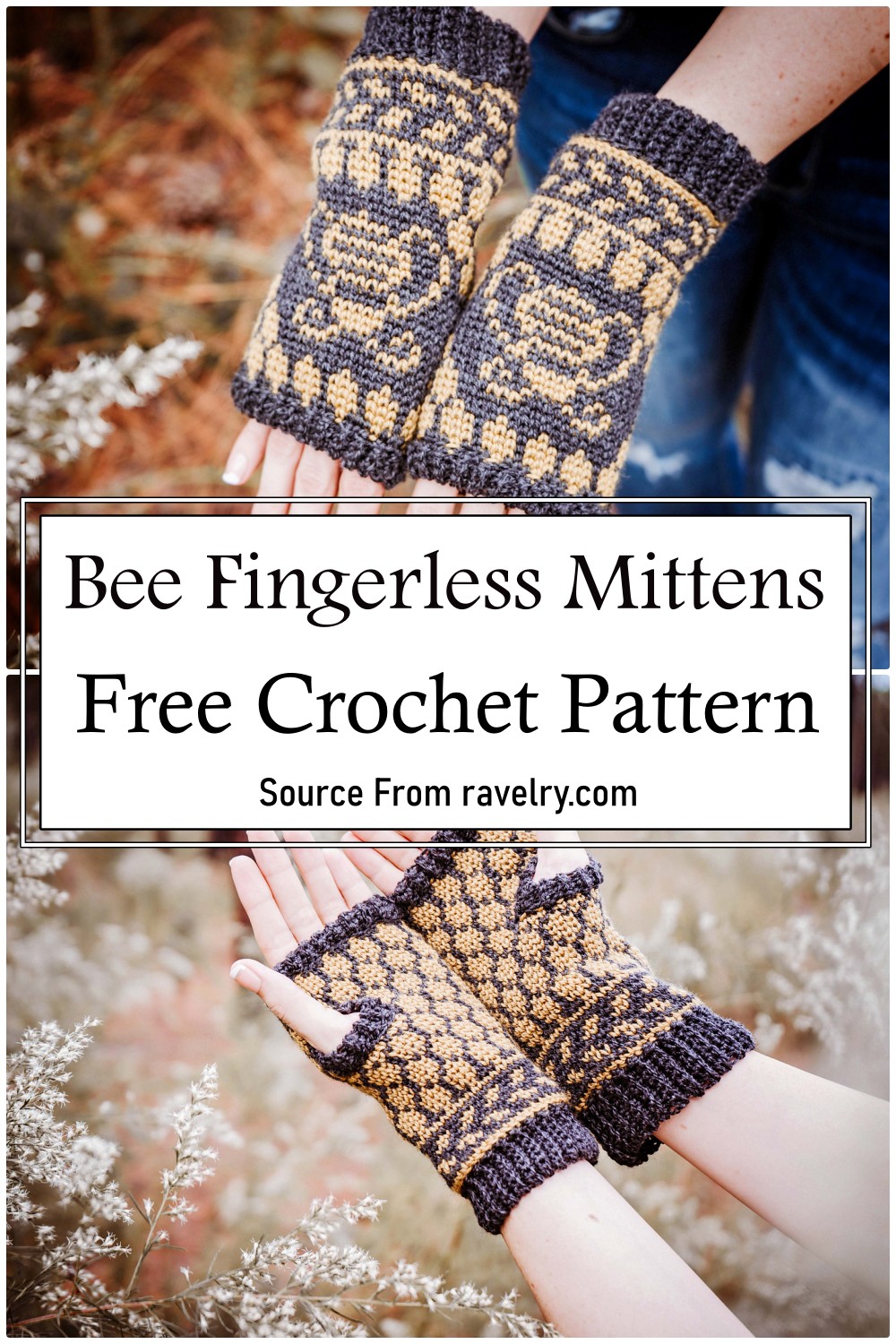 If you love crochet and bees, combine those passions with these fingerless mittens. They're easy to work up using the supplies you already have and are perfect for lounging around the house. You can make your fabric liner if you're in a hurry—no sewing is required! The best part is that with each pair of Bee Fingerless Crochet Mittens you make, you help save more honeybees!
Liv The Bumble Bee
This little bumble bee is smaller than our popular Crochet Liv, but she can still be molded into different positions! She's very soft, cuddly, and a great companion for your little one. Her wings can be molded into different shapes, so she can always give you some extra bumble bee love! Liv loves to add a splash of color to any outfit and can easily be transformed into a new shape or size.
Crochet Bee
The crochet bee is a classic crochet amigurumi animal project. This adorable bug is made from 100% cotton yarn and has sweet features, brown eyes, and black stripes on its back. This little guy is a perfect accent for your outfit or as a gift for a child or friend. Make a cheerful addition to your home decor with this decorative pillow cover. This simple crochet pattern, to which we've added some fun appliqué designs, can be stitched in any color you desire—endless possibilities!
Chubby Bumble Bee Amigurumi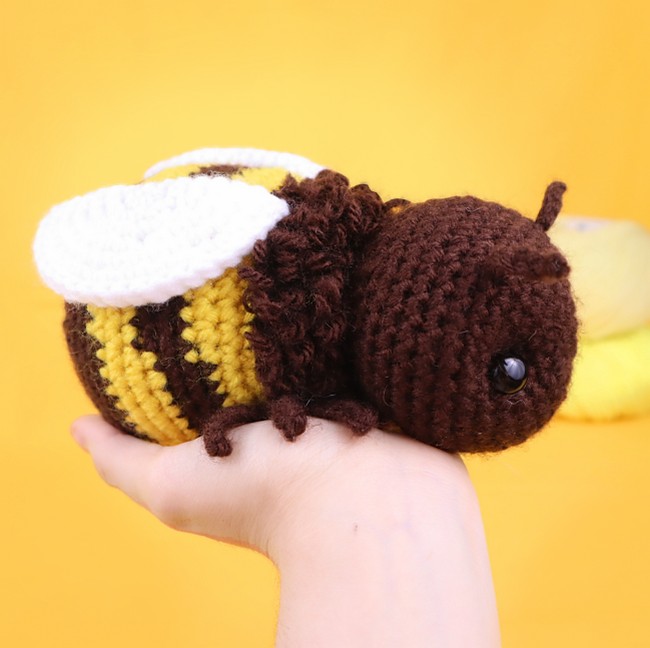 This chubby little bumblebee is so cute you won't resist giving him a big hug! He's perfect for any child or grandchild in your life. Make this cute Chubby Bumble Bee Amigurumi. It's the perfect beginner project and works quickly in one evening - it's also a great stash buster. This pattern includes step-by-step photos to guide you through the process and tips on how to make it easier. You will need basic crochet knowledge, like single and slip stitches.
Funny Bee
Crochet Funny Bee can give you both inner and outer peace. You will love to help him find the beautiful flowers around the house. It is an excellent gift for children who want to learn something new. This cute Bee has a big appetite for honey. A perfect gift for the gardener or bee lover in your life! Beekeepers and beekeepers who love bees will love this new crochet bee.
Bumble Bee
Are you looking for a cozy new friend? The Crochet Bumble Bee is the perfect companion for anyone who loves to crochet and wants a bit of cuddling time. This little bumble bee is the ideal size for snuggling on the couch to play in the garden. His bright black and yellow stripes provide a pop of color, while his fuzzy body provides soft warmth. Crocheting with colorful yarn creates a cute new toy that looks great on display and when played with or cuddled!
Jumbo The Bee
Create fun and stylish crochet accessories with pleasure. Jumbo The Bee is a fashionable, modern, and elegant design that combines color blocks in gentle tones to create an adorable item that you can wear during all seasons of the year. This Crochet Jumbo The Bee is made of 100% cotton yarn, and you can easily sew with a needle and thread. This crochet jumbo bee makes the perfect addition to your garden or terrarium. It's big enough to show off the details of this lovely creature that we can't help but love.
Bumble Bee Amigurumi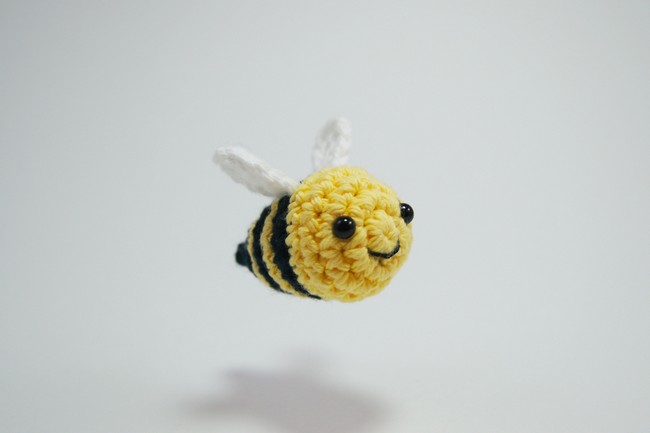 This bumble bee amigurumi is a lovely little project that uses a tiny amount of yarn and takes just a few hours to complete. It's an intermediate-level pattern, but it should be easy if you have the skills required for crochet animal patterns or amigurumi (crocheted stuffed animals). This adorable bumble bee amigurumi is crocheted using super bulky yarn, which means you can make him quickly and easily. He's soft, just like the real thing, but smaller and without the sting!
Bumble Bee Amigurumi Crochet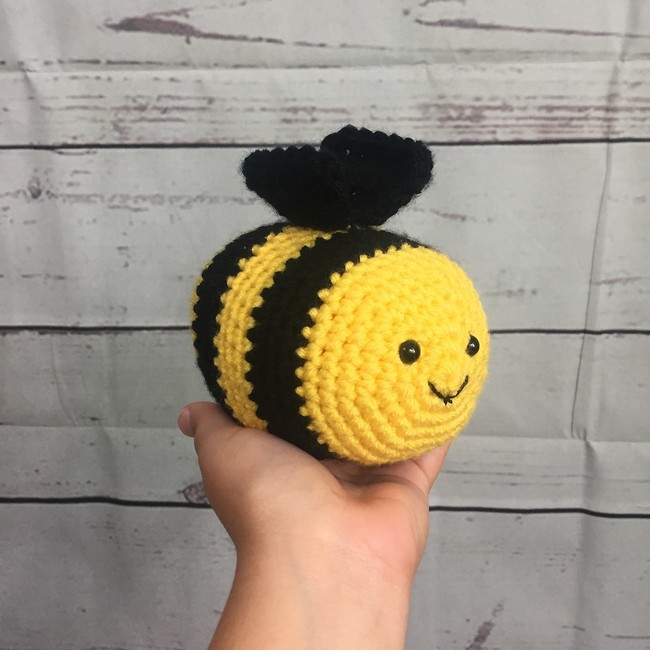 This Bumble Bee Amigurumi Crochet Pattern is perfect for beginner crocheters looking to make their first amigurumi. It's super easy to make and a quick project, too! This Bumble Bee Amigurumi Crochet is so cute you won't resist. Whether you're making it for yourself or a loved one, it will undoubtedly be the cutest Bee you've ever seen! Easy, beginner-friendly pattern. It uses only single crochet, half double crochet, and slip stitch stitches—an excellent project for learning all the basics of amigurumi.
Amigurumi Tik Tok Bee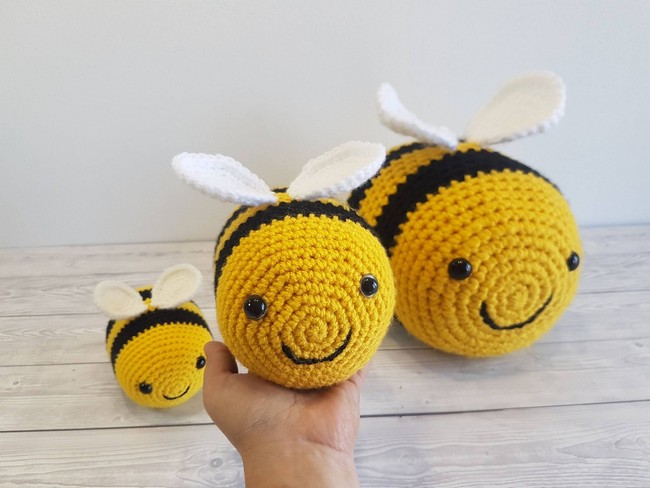 Amigurumi Tik Tok Bee is a great addition to your amigurumi collection! It's so cute, soft, and squishy that it won't be long before you find some yarn and hooks and start making your own! A crochet tik tok bee comes in a cute design and is a unique addition to your amigurumi collection. It has an adorable face that will make it hard to resist taking just one look at it before looking away again!
Bee Breezy From Adventure Time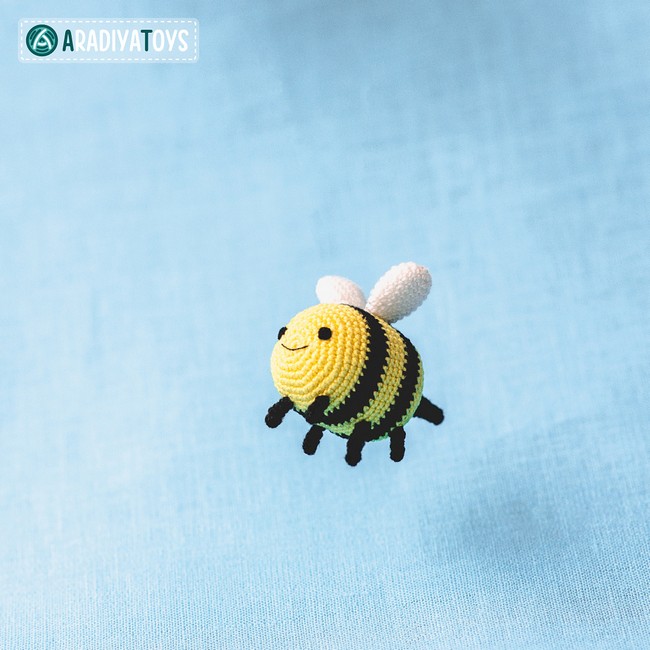 Crochet Bee Breezy From Adventure Time is a fun and adorable crochet pattern. This set includes the Bee Breezy Amigurumi Doll, which takes around 1-2 hours to complete. Your little one will love snuggling up their new Bee Breezy with this adorable Adventure Time-inspired crochet bee pillow. This cozy pillow is 100% cotton and features an embroidery face that will surely bring a smile to your child's face. The textured fabric makes it perfect for little hands to cuddle and hug!
Amigurumi Bee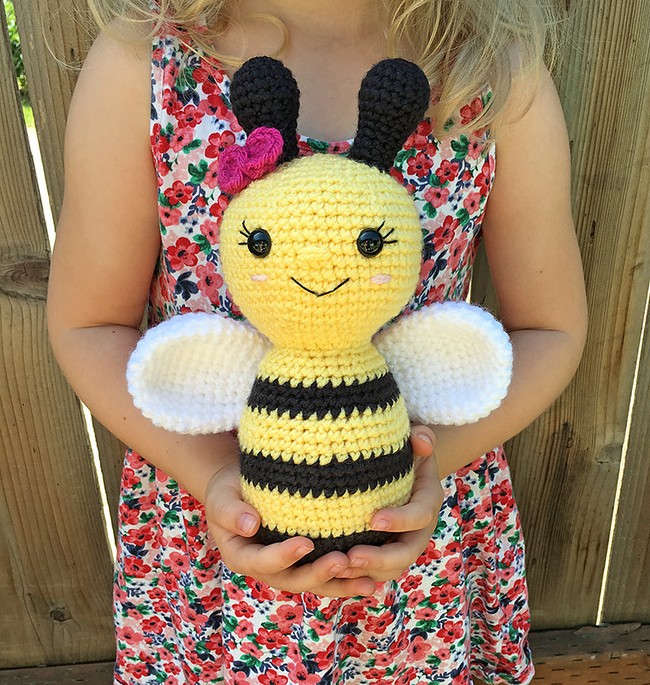 This Crochet Amigurumi Bee design is perfect for any spring or summer crochet project or garden. The amigurumi shape works quickly and easily, making it an excellent project for beginners or experienced crocheters. It's very soft, making it an adorable toy to play with or use as a decorative piece in your home. This is a crochet bee amigurumi pattern. This Bee would make a perfect addition to any bee or insect collection. It's adorable and super tiny to fit in your pocket.
Bee Potholder
This Crochet Bee Potholder is a one-of-a-kind potholder that is fun to make and beautiful to have hanging in your kitchen. It makes cooking much more enjoyable when you have this crochet bee potholder by your side! You can only have a kitchen with a potholder! Made with 100% cotton yarn, this charming Bee crocheted potholder is functional and a fantastic gift for your friends and family!