11 Free Romper Sewing Patterns For Kids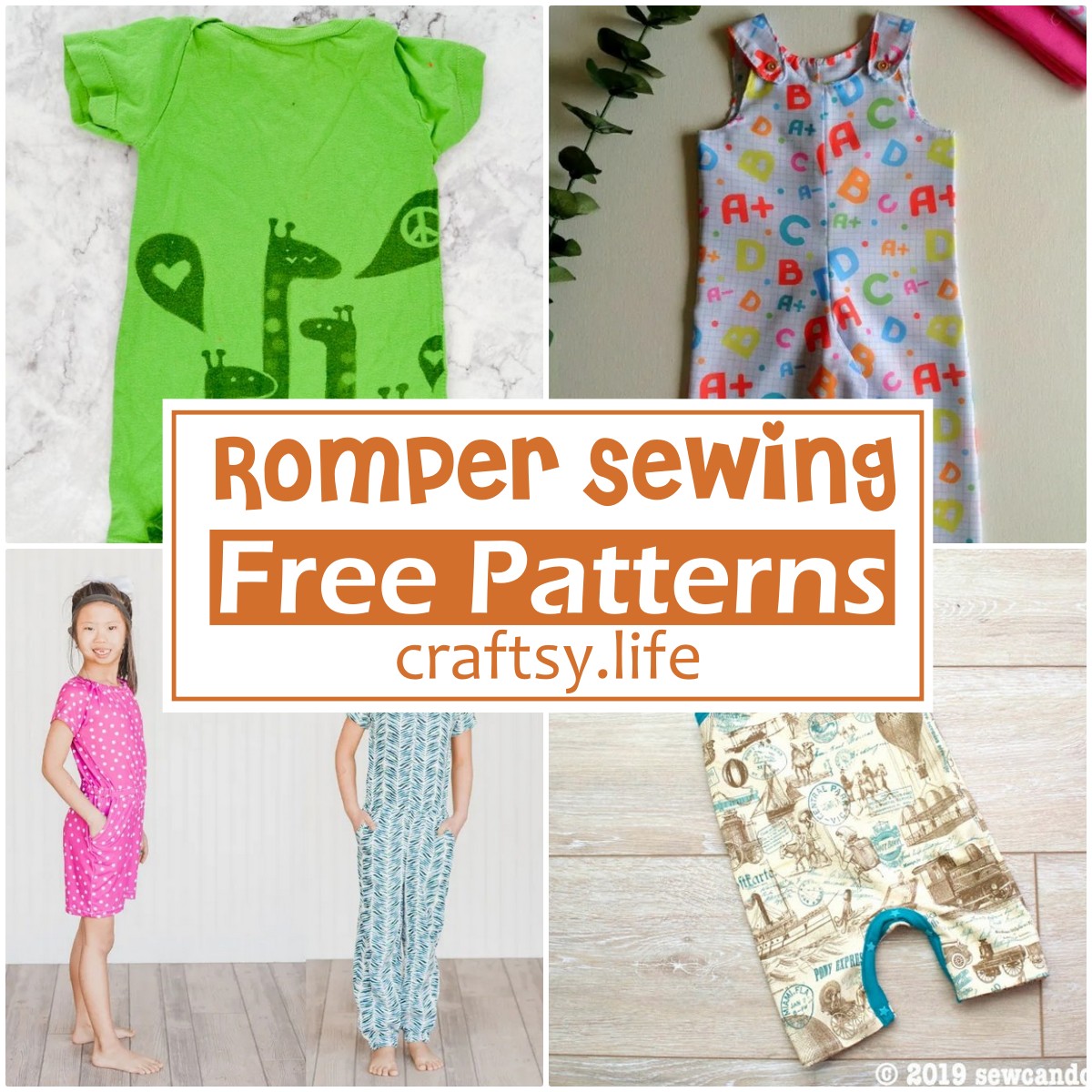 The rompers are so versatile and stylish! Nowadays, they are shown as the perfect attire for summer days, but there is no reason to think they will look out of place in colder months. They are not just a simple shirt closed at the front with a pair of buttons. They can be made from many different fabrics and can have different styles. The options are numerous, and you don't need to stick to a specific style. The best benefit of sewing a romper is that you don't need to pay for it because you can make one yourself! There are plenty of free sewing patterns here that you can use to get started with your project. The best thing about these patterns is that the clothing pieces are small enough so that even the novice sewer will find them easy to make.
Free Romper Sewing Patterns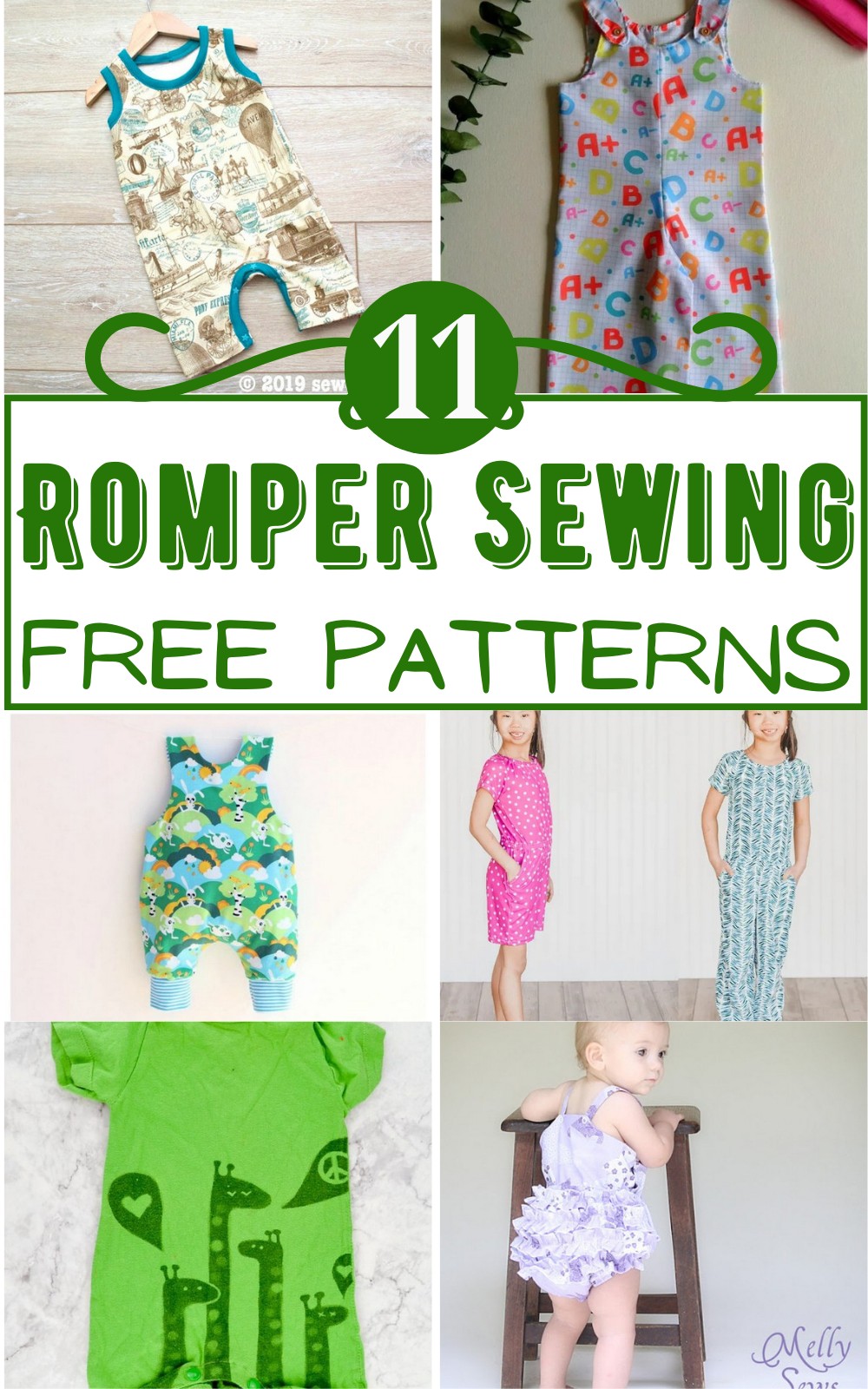 Romper sewing patterns are all over the place, but they can be hard to find if you don't know where to look. We've gathered our favorite free ones so you can try your hand at a fun new sewing project! As these patterns are for beginners, there's no reason for them not to be as cute and stylish as possible, so most of these have very simple designs and come in bright colors. You'll have plenty of fun mixing and matching them with accessories.
Romper Sewing Patterns
Free romper sewing patterns are a great way to start sewing your clothes. They're also a great way to practice sewing while making something you can wear and enjoy.
Here are some of the benefits of free romper sewing patterns:
You can make shorts or long pants.
You can customize the fit without having to buy a commercial pattern.
These Rompers can save money using fabric scraps from other projects or your stash.
You can learn how to draft your patterns based on measurements or existing garments.
Runaround Baby Romper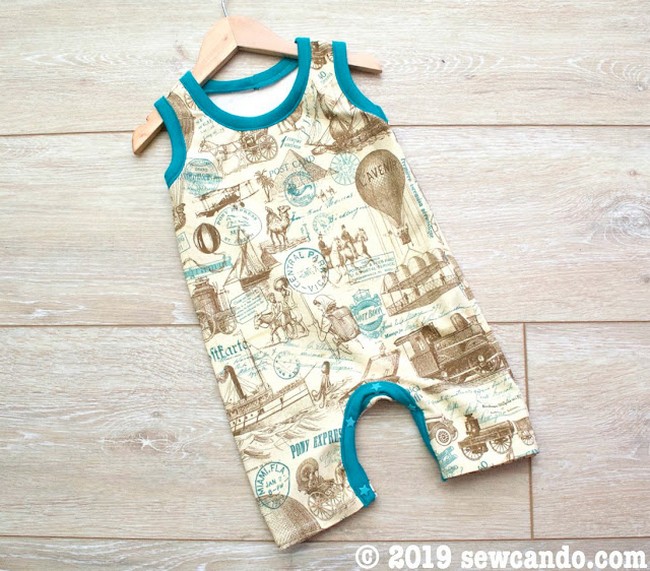 Whether you're looking for a cute romper to make for your baby girl or son, or you love sewing and are interested in starting a clothing line, this pattern will come in handy. The Runaround Baby Romper is a versatile baby romper sewing pattern designed to fit a wide range of sizes. This makes it perfect for beginner sewing pattern makers or professionals looking for something new. The easy construction is ideal for women and men wanting to get their hands dirty with something quick and satisfying!
Easy Baby Romper in 5 Steps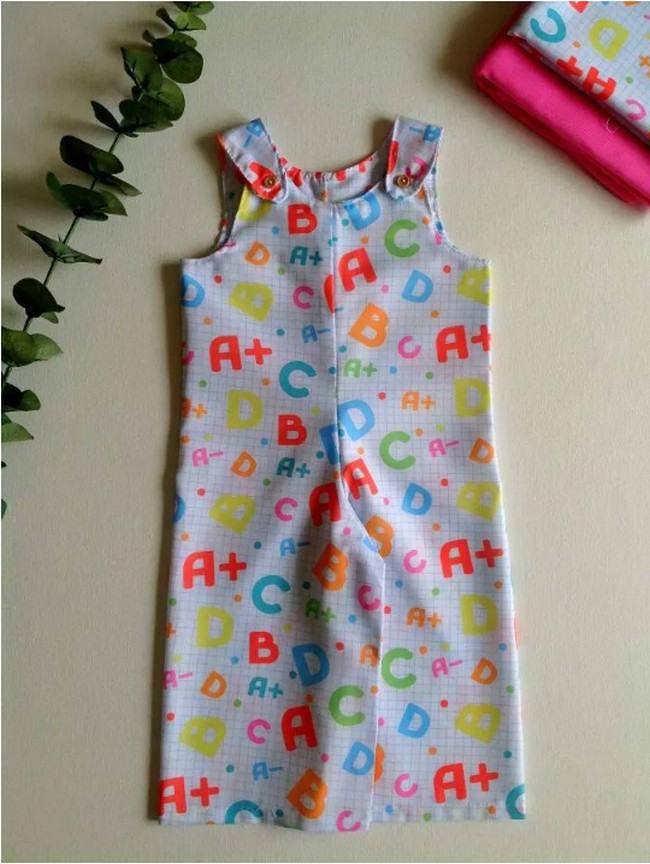 Are you an aspiring seamstress? Have you always wanted to learn how to sew but never got around to it? Great news! Sewing doesn't have to be difficult. This free sewing tutorial will walk you through the steps of making a baby romper in 5 easy steps and nothing complex. This is a free sewing pattern for those who want to get their feet wet with sewing, and it can be a great basic pattern for those who are already familiar with sewing!
Reversible Baby Romper Sewing Pattern
This baby romper is the easiest sewing project ever! They are ridiculously simple because they only use two pattern pieces, have only two seam allowances, and take less than an hour to make from start to finish. Make them reversible for twice the fun! This reversible baby romper sewing pattern is the perfect project for beginner sewers. The fabric is soft, stretchy, and comfortable for your little ones. You can have this project finished in no time.
Kids Romper Free Sewing Pattern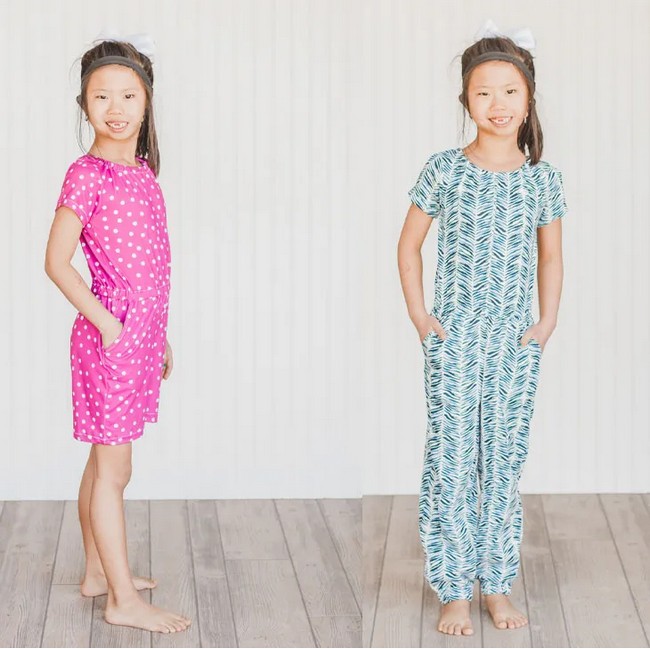 Are you looking for a fun summer outfit for your baby, toddler, or a little girl? This is the ultimate easy step-by-step guide for finding a sewing pattern to sew a cute romper. Sewing your clothes for little ones is one of the personal pleasures of being a parent. After all, you get to create a unique style than other kids and parents who don't have the patience to sew.
Simply Summer Romper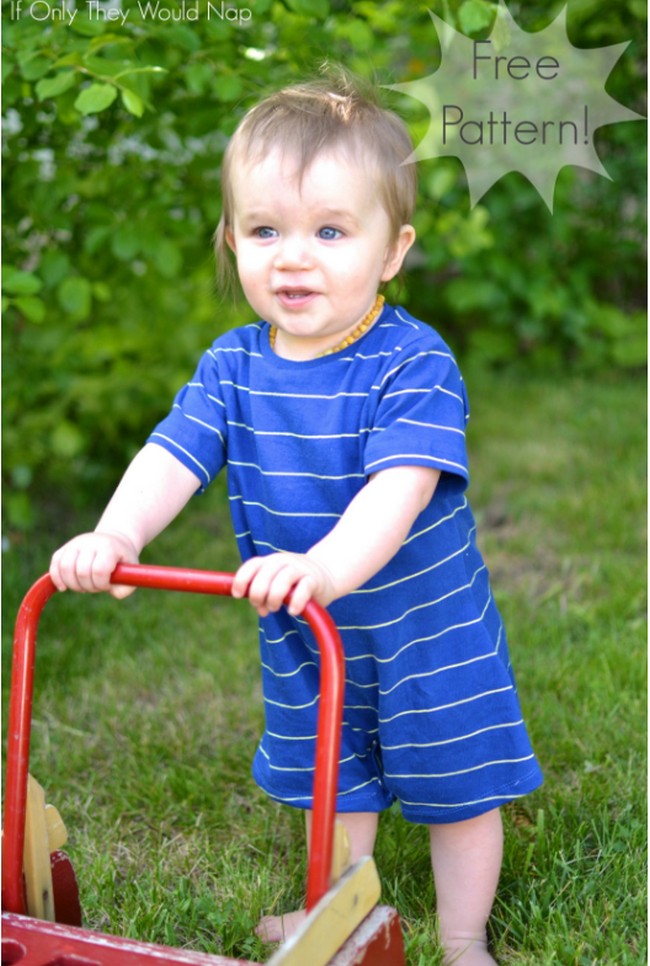 If you're looking for a sewing pattern that's very easy to sew but still offers the look of stitched clothing, the Simply Summer Romper is perfect! This free romper sewing pattern will have you sewing your rompers in no time. This free romper sewing pattern involves sewing a short sleeve bodice (that's just one layer) onto a skirt. It's such a simple pattern that it makes for a great summer craft activity! These rompers are silky, smooth, and delightful. They are a great lightweight alternative to leggings without the bulk.
Sew-along Gathered Romper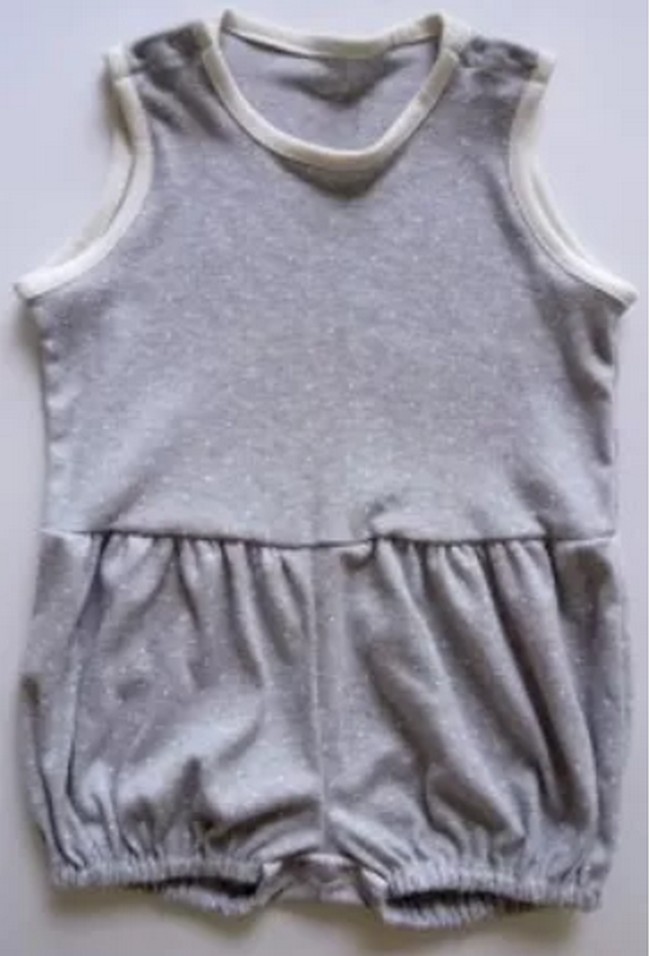 The Sew-Along Gathered Romper is a free sewing pattern that takes you through the step-by-step process of making this super simple and comfortable dress! It can be made from regular quilting cotton. This is a fun beginner pattern, so make it for your next sleepover or summer dance. This romper is easy to make, and the instructions are clear and concise. It would be a fabulous baby shower gift for a friend!
DIY T-shirt Romper + Free Pattern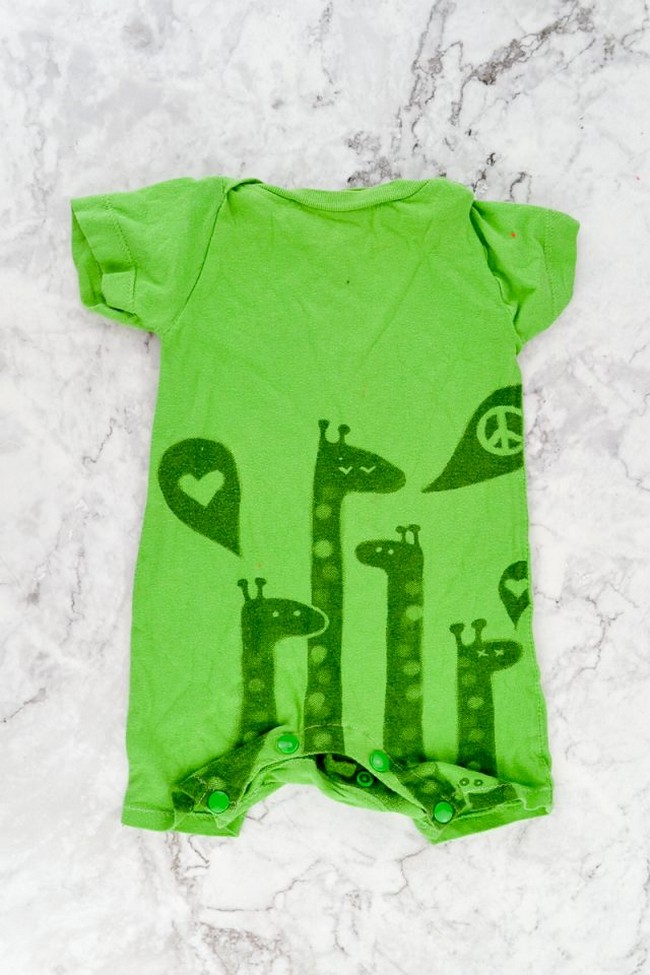 This easy DIY T-shirt Romper + Free Pattern will save you lots of money! This is a quick project to make for the little one, and it's incredibly versatile in its uses. You can use this pattern to make T-shirt rompers for toddlers to play-date clothes for newborns. A one-piece design makes it ideal for layering as your child grows. With different sleeve lengths and options for closures, there's no limit to what you can create with this basic pattern!
Baby Boy Romper Pattern
Make a baby romper for your little man with this free sewing pattern! Great for summer babies and those who prefer a no-fuss outfit, these cute rompers are sure to be your little one's favorite! This is a cute and easy pattern to sew with many possibilities. Romper, jumpsuit, suit, and more! This Baby Boy Romper Pattern is a great pattern for both beginners and advanced sewers alike! It has an elastic waistband and short sleeves. Great for any baby boy!
Ruffle Romper Pattern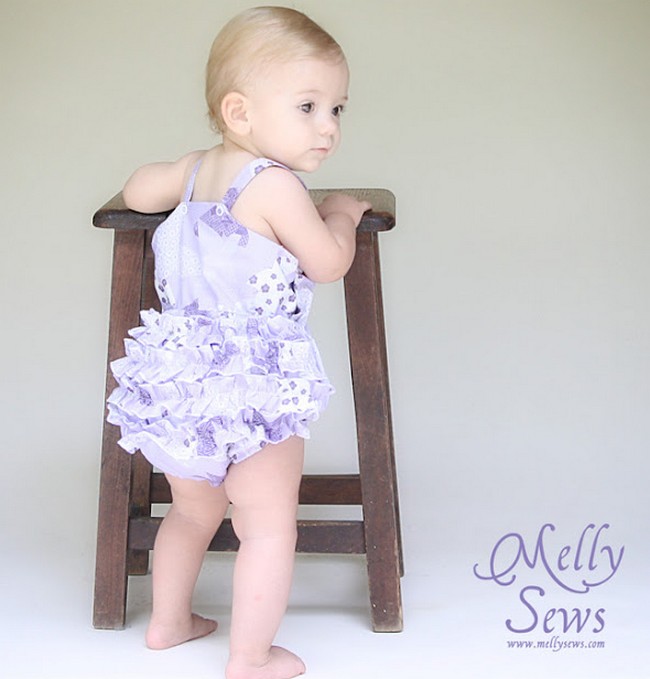 Free Sewing Pattern for the perfect little girls' ruffle romper. This lined bodice is so soft and comfy. It has adjustable straps for added comfort for the baby, or you can adjust it to make it like a tunic length (a little longer than crop top length) if paired with leggings. This romper pattern was made to be as easy and fast to sew as possible. It's a great project for beginner sewers with only five fasteners involved. The Ruffle Romper is also a great children's sewing project since it creates a stylish look without a lot of effort on your part.
Flutter Sleeve Romper Sewing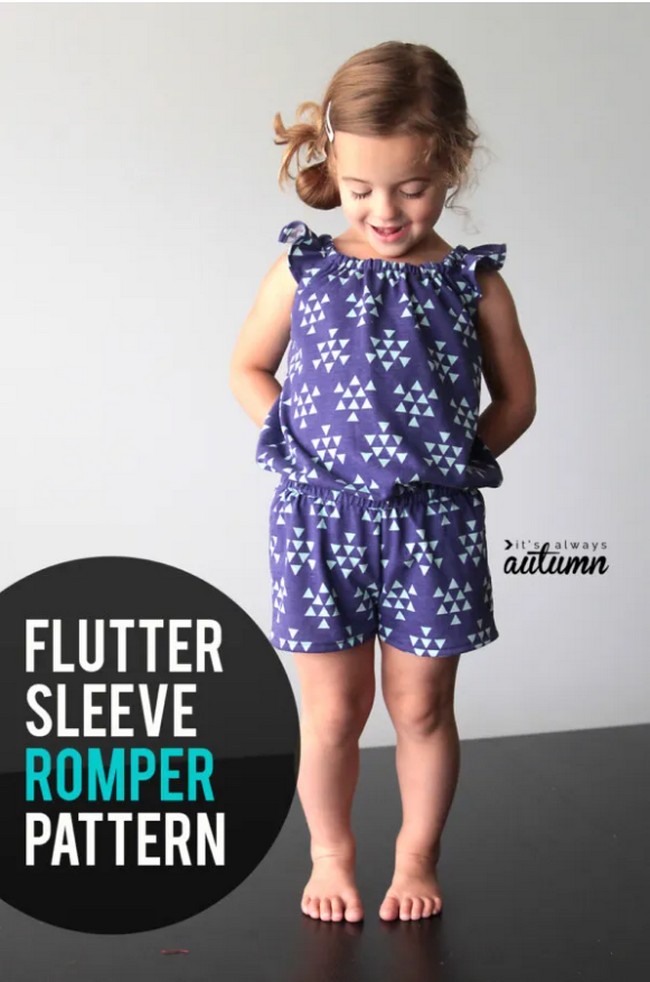 It's cuteness overload! This free Flutter Sleeve Romper Sewing Pattern is the perfect way to dress up your little one comfortably. This romper pattern is easy to make and satisfies any fashion sense. Make your sweet little romper with this Sewing Pattern. This easy sewing pattern is perfect for beginners, with step-by-step instructions and photos to guide you every step of the way. The flutter sleeves give this classic romper a modern twist on the style.
Ruffled Romper
There's no burden in sewing a ruffled Romper! It is very simple and doesn't require much of your time. This Free Romper Sewing Pattern is great for beginners who want to sew. It might seem not easy at first, but once you get the hang of it, making clothing for your little one becomes a breeze. This ruffled romper is perfect for spring and summer weather! With simple construction and a few rectangles, you can have this romper made up in no time. The ruffles are super cute and make this romper swingy and flattering on all sizes of children.
Grow With Me Romper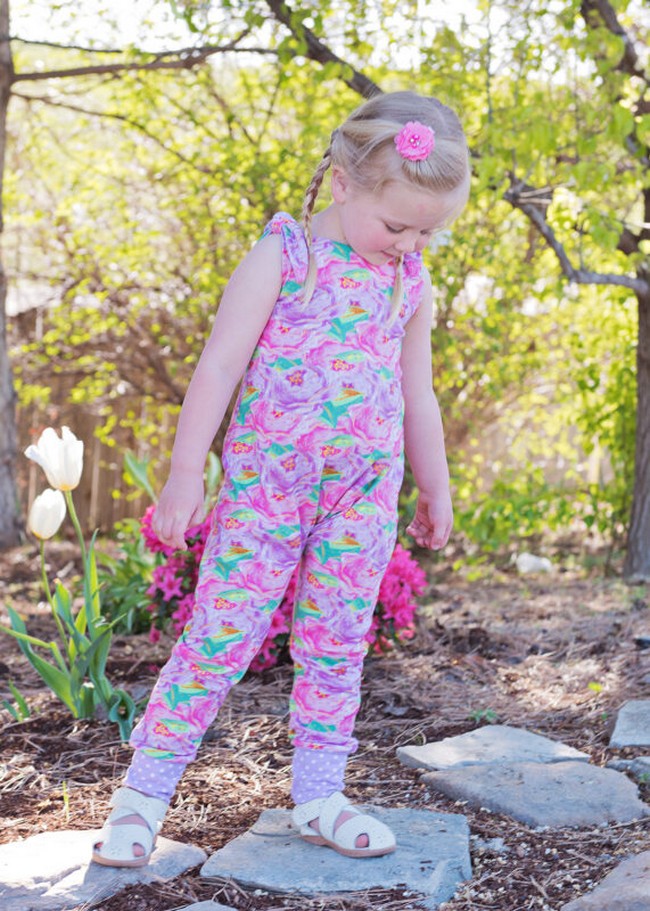 The Grow With Me Romper is a free pattern made in a knit fabric, such as a Pima cotton interlock, or a stretch woven, such as a jersey. The dress features two rise options and two arm-length options so that you can customize it for your child. Not only is this romper a great new way to get clothes on your baby, but it also makes a great gift! It's sure to be appreciated by any expectant mom having a little boy or girl.