Following are the 15 pig drawing ideas from which you'll discover pigs of many different sizes, shapes, and colors. From these drawings, you can inspire your creativity. These Pig Drawing Ideas range from simple to more complex and challenging, making finding a suitable project for your skill level easy. Each statement is accompanied by step-by-step instructions and helpful tips, making it easy to follow along and create your pig drawings.
Pig Drawing Easy Ideas

Tips And Tricks For Cute Pig Drawing Ideas
Study real-life pigs: Observe the physical characteristics, such as their snout, ears, legs, and tail, to get a good understanding of the anatomy of pigs.
Use simple shapes: When starting your drawing, use simple shapes like circles, rectangles, and triangles to create the basic structure of the pig.
Consider the perspective: Consider the angle from which you want to draw the pig and use shading to create depth and dimension.
Pay attention to details: Add details such as wrinkles, fur, and hooves to bring your pig drawing to life.
Experiment with expressions: Try drawing pigs with different expressions, such as smiling, frowning, or grumpy, to add character to your drawing.
Use references: Use reference images or real-life pigs to help you with your drawing.
Practice, practice, practice: The more you draw pigs, the better you will capture their unique features and personalities.
How To Draw A Pig
Pigs are easy to draw but hard to get just right. Follow this step-by-step drawing tutorial and learn how to draw a pig. In this tutorial, you'll learn how to draw a pig. Even if you are hunting for information on how to draw a dog or cat, we recommend that you follow along with this lesson and finish with a pig. This will help you learn how to draw various animal shapes from their primary forms.
How To Draw Peppa Pig
Learn how to draw Peppa Pig with this simple step-by-step drawing lesson. It's a fun activity for kids and parents alike. Take a look at this easy step-by-step drawing lesson on how to draw Peppa Pig. This is a simple and fun drawing tutorial for anyone who loves Peppa Pig and wants to draw her.
Draw A Pig From Minecraft
Interesting for all you Minecrafters! This fun activity book has something for everyone, from simple doodles to detailed artwork. Learn how to draw pigs, skeletons, and many more popular Minecraft characters. Learn how to draw a pig from Minecraft with this easy step-by-step tutorial.
Pig Drawing Realistic Tutorial
This Realistic Drawing Tutorial teaches how to draw a pig from practical step-by-step instructions. This is a beginner drawing tutorial for kids and beginners who want to learn how to draw a pig with simple instructions. With this Pig Drawing tutorial, you can learn to draw a pig realistically. This video tutorial uses simple shapes, lines, and shading techniques, allowing anyone to create a good-looking and detailed drawing of a pig.
Disney's Piglet To Draw
Piglet is a small pig from the Hundred Acre Wood. He's prominent in Winnie-the-Pooh stories and several Disney cartoons and adaptations. This drawing of Disney's Piglet is an excellent choice for any young artist. It will be a fun project and allow them to put their imagination into action while drawing one of their favorite characters in their storybooks.
Baby Pig Drawing For Kids
This pig drawing for kids is perfect for teaching animals. Also, use this as a unique school project or to have fun! This cute baby pig drawing is great for your little artist. Print it out and let your child color it, or trace along to learn how to draw with this free printable piece. This simple step-by-step guide will teach them about shading and creating depth in their drawings by outlining basic shapes and coloring the rest of the body in black and white.
How To Draw A Guinea Pig For Beginners
Guinea pigs are adorable, and they're also fairly easy to draw. With this step-by-step guide, you'll learn how to draw a guinea pig in no time. A pig drawing is a fun project for beginners. This video will teach you how to draw a simple guinea pig using only the number 6 for your tools.
Draw A Cartoon Pig
This is a quick, simple, fun way to create a cartoon pig. He has cute eyes and two different styles of snouts to choose from. Draw A Cartoon Pig is perfect for kids and adults who want to learn how to draw animals in the simplest possible way. This is a good beginner drawing lesson for anyone looking to learn how to draw cartoon pigs. It is broken down into easy-to-follow steps and instructions so you can follow along as you practice.
Step By Step Guide To Draw Piglet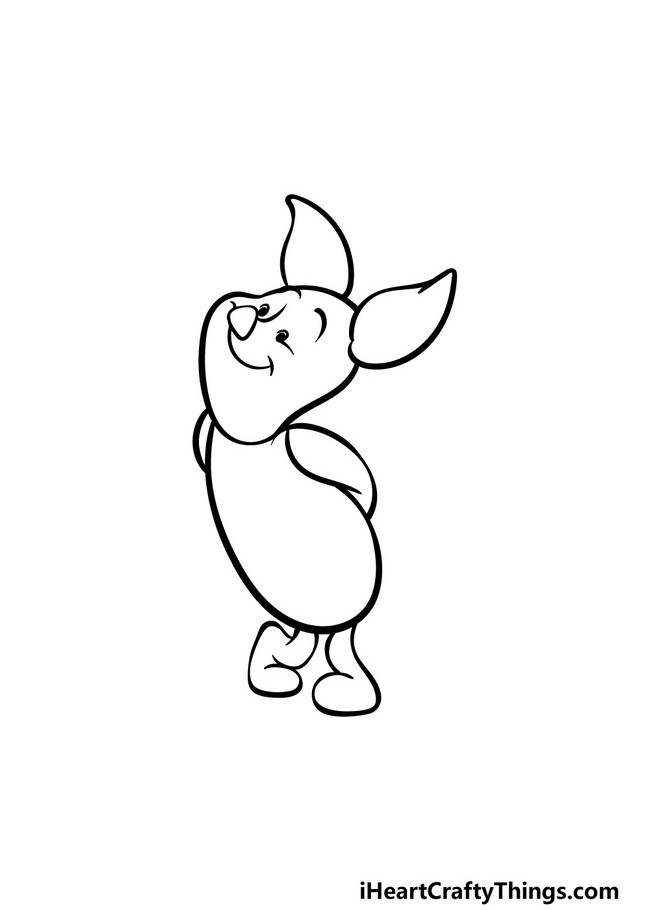 Learn how to draw Piglet step by step in this easy-to-follow drawing tutorial. This is an excellent way for kids and adults alike to learn how to draw Piglet and other characters from the Winnie the Pooh series. It is a fun activity that will give you something fun and creative to do when you have some spare time!
Also, see: Fun DIY Piglet Costume Ideas 
Easy To Draw A Pig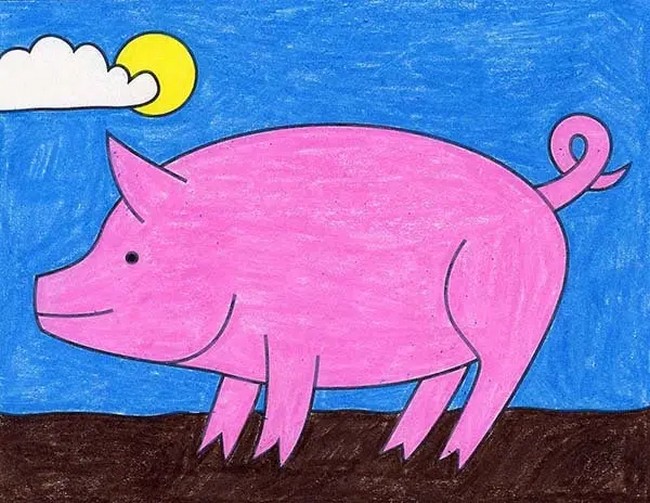 Want to draw a pig easily? You've come to the right place. These easy step-by-step drawing instructions show you how to draw a cute pig in 5 minutes. This drawing tutorial will teach you how to draw a pig using simple shapes and lines. Perfect for children and beginners!
Draw A Pig For Kids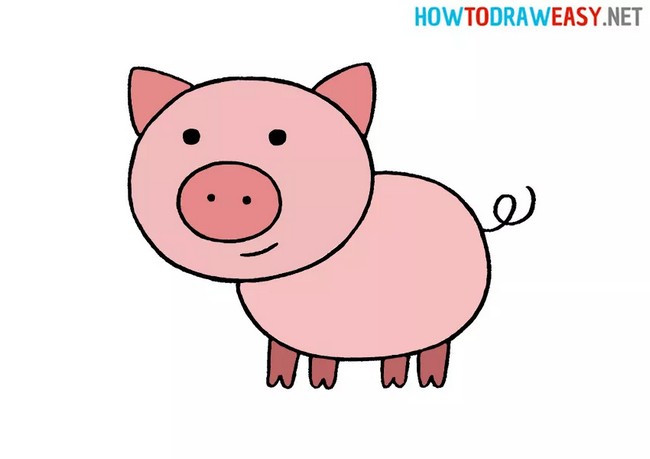 It is a fun activity to color, draw and paint with your children and draw a pig for kids. Pigs are one of the world's most popular farm animals today. Families raise and eat pigs regularly in many countries, especially in Europe. Pigs can also be seen living in the wild as well.
Drawing Tutorial Of Pig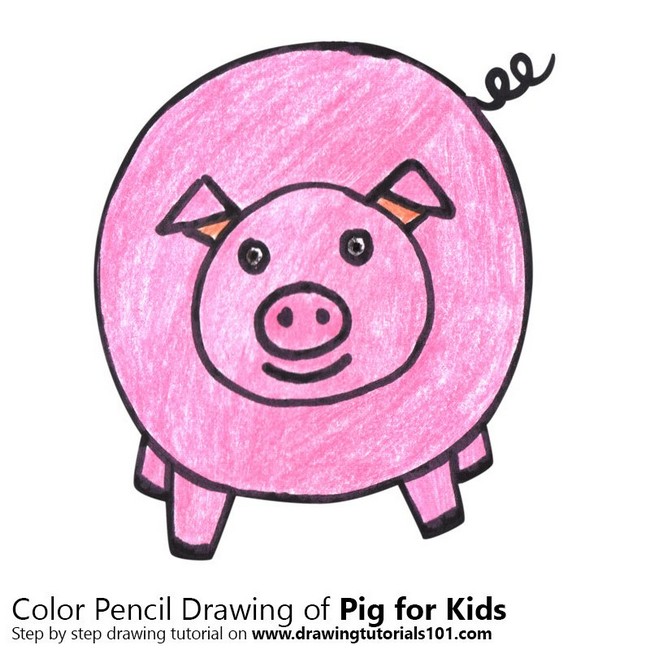 Looking to get started with your new favorite hobby? Well, then, you've come to the right place. I'll teach you how to draw a cute little pig in this tutorial. Pigs are some of the most playful and intelligent beings on earth. Make your pig drawing with this easy tutorial!
You can go with: Creative DIY Pig Pen Plans 
Cute Pig Drawing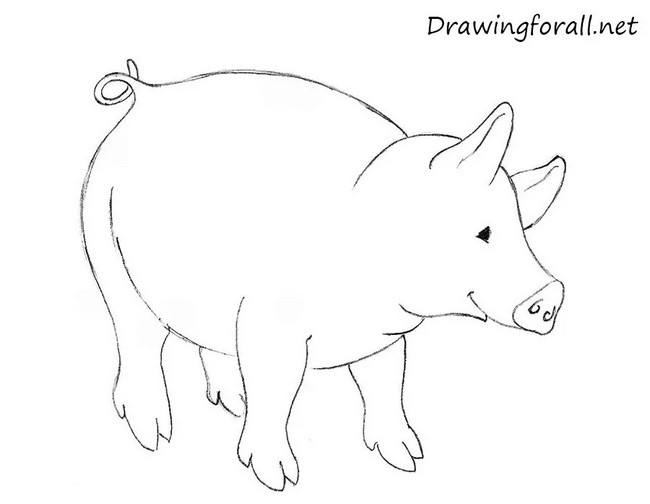 Draw a fun, easy and awesome pig drawing from step-by-step instructions. Now you can learn how to draw an amazing, super cute pig in no time! This is perfect for anyone who loves pigs and would like to see this as something framed on their wall, desk, or bedside table.
You can also see: Easy DIY Guinea Pig Bed Ideas 
Cartoon Pig Drawing Idea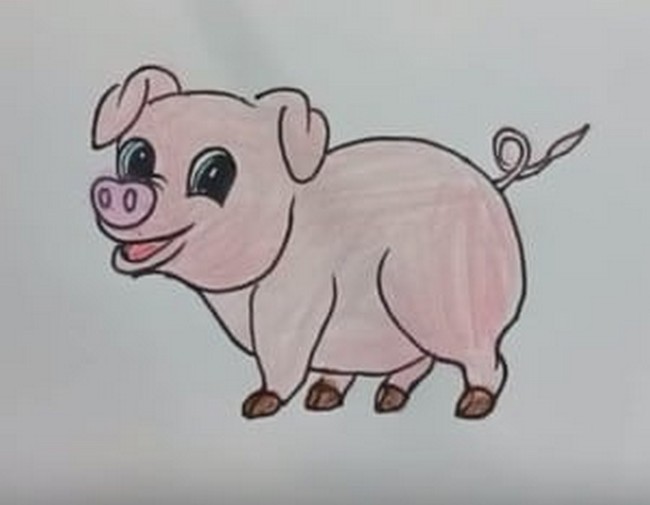 This pig drawing consists of a cartoon idea featuring a pig outline and a cute pink pig. Pigs are not only adorable, but they are also very social animals. Show your love for this cute little animal with this drawing guide! It would be adorable to make a pig drawing using this template. It is a cute and easy way to draw a cartoon pig!
Pig Drawing Easy Idea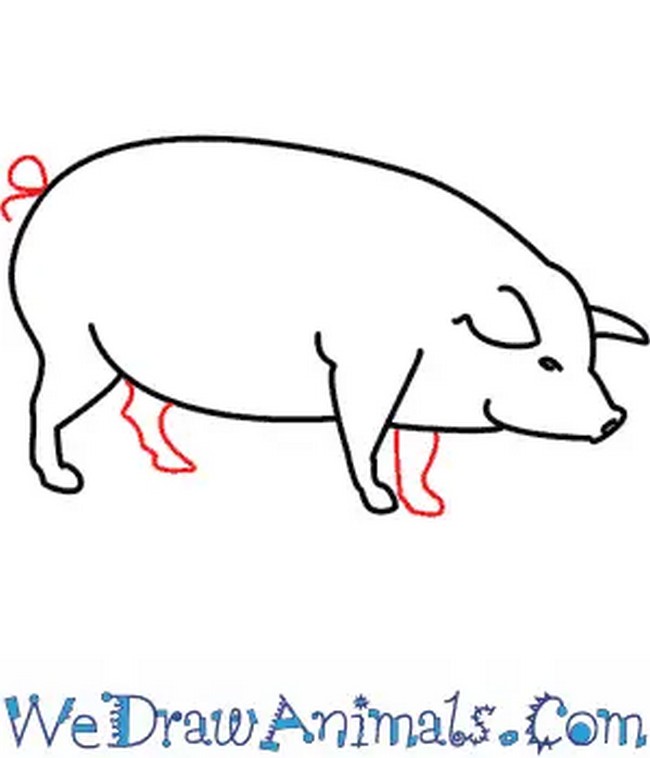 Pig drawing is an easy idea. The procedure is easy and fun; the pig is the perfect animal to start with, as it has a few details that might surprise you by drawing them incorrectly. Easy pig drawing for kids, beginners, and all who want to learn how to draw an animal step by step. Start your journey as an artist with this simple lesson about how to draw simple animals.