Sewing lingerie can be a fun and rewarding experience. If you're interested in sewing and want to learn more about making lingerie, here are some free patterns that will give you some good practice! Sewing your lingerie can be a great outlet for those who love to sew and adorn themselves or those looking to save money. Whether you want to spice up your underwear drawer with something special or create an entire wardrobe of unique pieces, handmade undergarments are a great way to get started. Here are ten free lingerie sewing patterns to help you start making your underwear today.
Lingerie Sewing Patterns

This 10 Lingerie Sewing Patterns bundle contains everything you need to start sewing your lingerie. Whether you're looking for something to spice up your love life or want to create an elegant undergarment, sewing lingerie is an excellent way to channel your creativity while enjoying the benefits of a beautiful garment. Lingerie sewing patterns are available in all styles, including underwear and loungewear, bras, bridal bustiers, and baby dolls. When it comes to lingerie sewing patterns, there's something for everyone.
Why Sew Lingerie Patterns?
Sewing patterns can be an amazing way to learn new skills, gain confidence in your sewing abilities and make beautiful things for yourself and others. But what do you need to know before you begin? There are many benefits of sewing lingerie patterns. Here are some of our favorites:
Learn to Sew with Confidence: If you're a beginner or have never sewn before, the best place to start is with a simple pattern that doesn't require fancy techniques or lots of hand-sewing. You can also find free beginner patterns online, including those available through our blog. Once you have some basic skills under your belt, try our BurdaStyle Lingerie Beginner Project, which includes designs for bras, panties, camisoles, and more!
Make Your Own Bras & Panties: When it comes to underwear and bras, size does matter! The amount you can spend on these items depends on how much you want to spend on them, but it's often considerably less than what you'd pay at a store. Plus, when it comes to underwear – especially bras – fit is key so sewing your own gives you control over the size and shape of your garments.
Free lingerie sewing pattern
Are you in need of a new lingerie sewing pattern? This free lingerie sewing pattern will make the perfect addition to your must-have list. It is designed to create support, lift and shape the bust. The low-cut scoop neckline looks great on all body types, while the pick stitch detailing around the front and back of the cups finishes it off perfectly. The best thing about free lingerie sewing patterns is that there's no cost involved. This free lingerie sewing pattern creates the perfect underwear for you. It's easy and fun to make, especially if you can use your old bra to create the foundation for a new one.
DIY Lace Thong With Free Sewing Patterns
Follow this DIY lace thong sewing pattern using a simple triangular shaper with tabs at the bottom. It's easy to wear and can be traced to different materials. Pair it with your favorite innerwear, leggings, or any other lace clothing to give it an edge of style. This tutorial includes four free sewing patterns for a lace thong and tips for finishing the edges properly and inserting an elastic waistband. Using this technique, you'll also learn how to make a garter belt with a strip of lace trim.
DIY Panty Pattern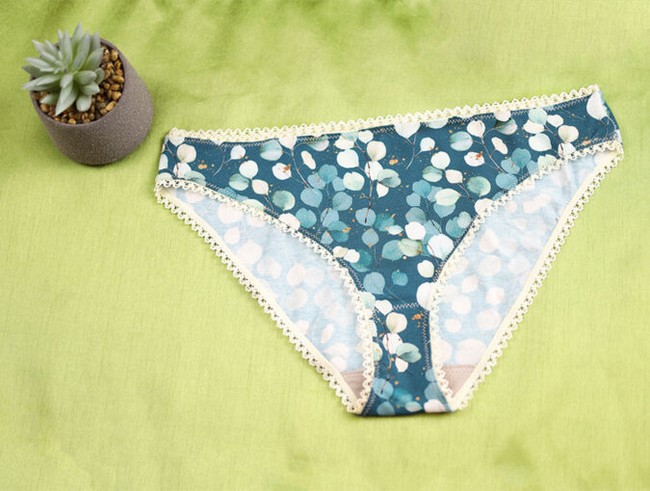 The DIY Panty Pattern is the best way to get the perfect fit without the guesswork. This easy sewing pattern will save you money by teaching you how to sew your panties at home and avoid buying expensive lingerie that just doesn't fit. Perfect for any sewist, beginner, or expert, this panty pattern fits perfectly and requires no special skills to create. This panty sewing tutorial will show you how to use the pattern stitching on existing undies and stretch lace to create a bespoke set of special undergarments.
The Madeleine Mini Bloomers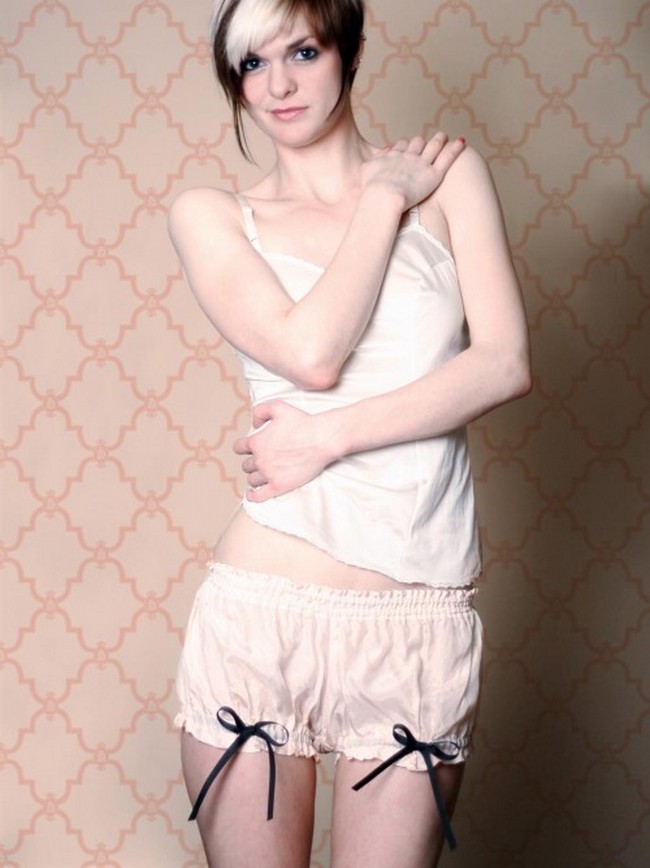 Have a sweet soul! Make your Valentine's Day extra special with the Madeleine Mini Bloomers! Perfect for lounging around in or for wearing out to dinner. If you're not in the mood for a grand gesture on Valentine's Day but still want to do something cute and sweet, whip up these mini bloomers! They are effortless, adorable, and oh-so-comfortable. Make them in any fabric you have lying around – they would make a great gift at a baby shower or as part of a gift basket.
Lingerie Friday Ladyshorts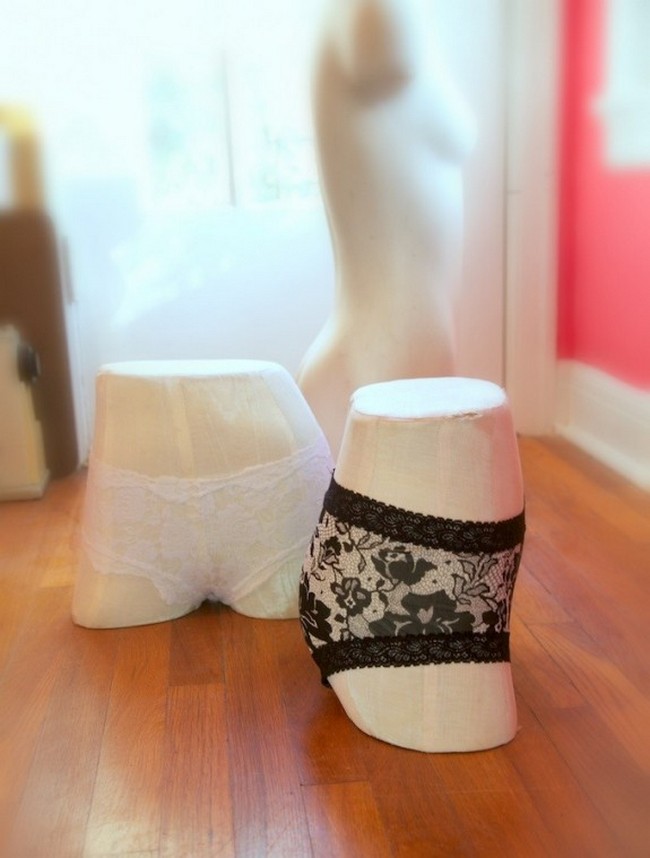 Keep your bottom feeling breezy in these lace-trimmed, frill-fronted shorts. The stretch lace inset makes them cute and comfortable, even for a long day. Lingerie Friday Ladyshorts are perfect for lounging around the house or running errands. They have a comfy elastic waistband and a hipster cut to show off your curves. These sexy little shorts are the perfect addition to your collection. Made out of the best quality fabric, these shorts will hold up well over time and look amazing on you.
DIY Panties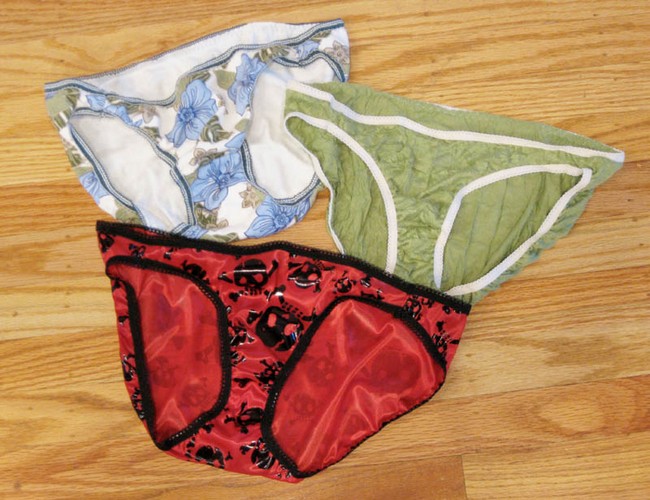 Panties are not that difficult to make if you have a bit of experience sewing. It's just a matter of using your machine and being careful. This is an inexpensive way to make yourself some nice undergarments. DIY is always a fun activity to do with your friends. This time, why not try making your panties? It'll be a great bonding experience and the perfect gift for your best friend's birthday. With this easy panty pattern, you can easily make comfy new underwear.
Bias Cut Camisole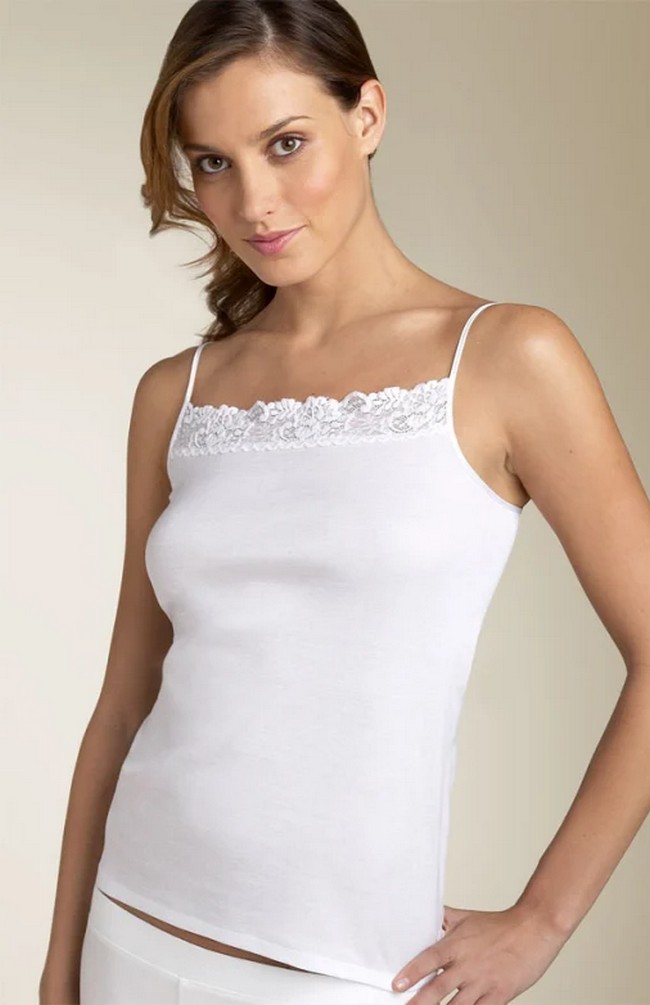 Lacy lingerie-inspired camisoles are the hottest tops for summer. And Pamella Protzel, the Ella Moss brand designer, uses the "bias-cut" technique to make these flattering pieces even more formfitting and flattering. Take your summer fashion to the next level with an off-white camisole from Pamella Protzel for Ella Moss. This feminine and fun piece is perfect to wear with silk skirts or shorts or make it your own by styling it with jeans and a cardigan.
Sweet Camie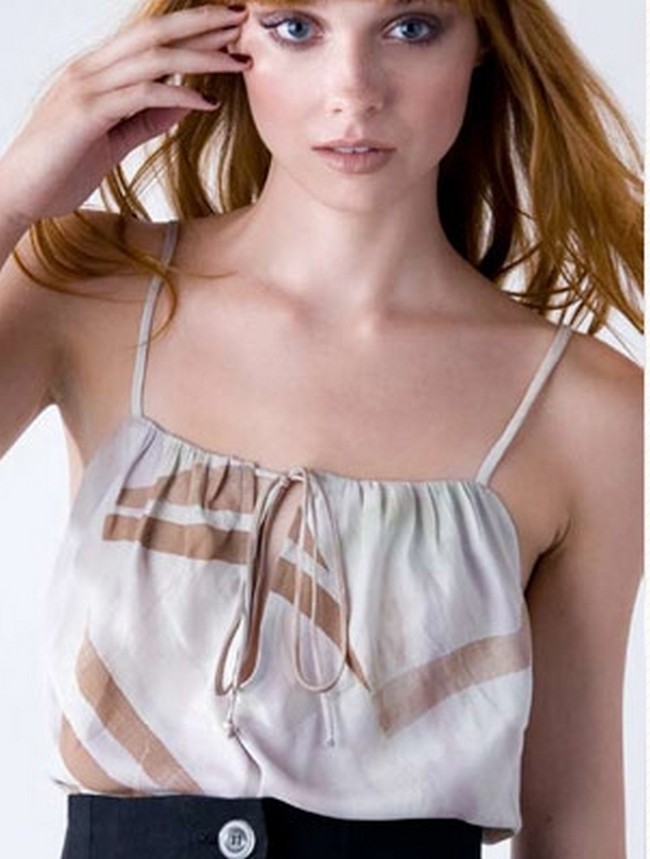 Sweet Camie is fresh and fun, like spring. This game features a round neck with soft pleats on both sides of the bodice and back yoke, nipped waist with flared skirt, and full swing arms. This Sweet Camie Robe is perfect for styling, lounging, and sleeping. It's got a super soft feel and is made of a lightweight terry cloth material that will make you look forward to getting out of bed in the morning. It is a soft, cozy pullover tank top with a relaxed fit.
Anthropologie Vintage Lace Chemise
This Anthropologie Vintage Lace Chemise is crafted from a light, vintage-inspired lace that's lightweight for year-round wear and features surplice seaming and delicate keyhole detailing. Pair this feminine lace chemise from Anthropologie with a vintage-inspired bra for an elegant night in. It features a sweetheart neckline, sheer lace insets, and lightweight construction for comfortable wear all day long.  This old-hinted slip features a flutter sleeve and back, made of sheer tulle and trimmed with soft jersey.
How To Sew Your Own Pajama Pants
Are you tired of paying top dollar for pajama bottoms from the store? You might think about sewing your own if you enjoy wearing pajama pants. You have many options for materials and styles, so here is one idea to get you started. Learn how to sew your pajama pants, and enjoy your favorite comfy clothes all year. Stay on a budget and skip the mall by sewing your custom-fit pajama pants. And with this simple pattern, it's easy to make a pair for yourself or an extra gift for someone special.